8 Wine Trails and Vineyards to Sample in North Carolina
North Carolina is the home of America's first grape, and our state is the only place in the world where every major type of grape is grown. There's nothing quite like tasting wine where it was made, and your options here are as varied as they are plentiful. With about 200 wineries across North Carolina, you can map your way through wine trails and savor every stop. Here are some of the many wine experiences you'll be enticed to plan a trip around.
1

Wine Peaks in the Valley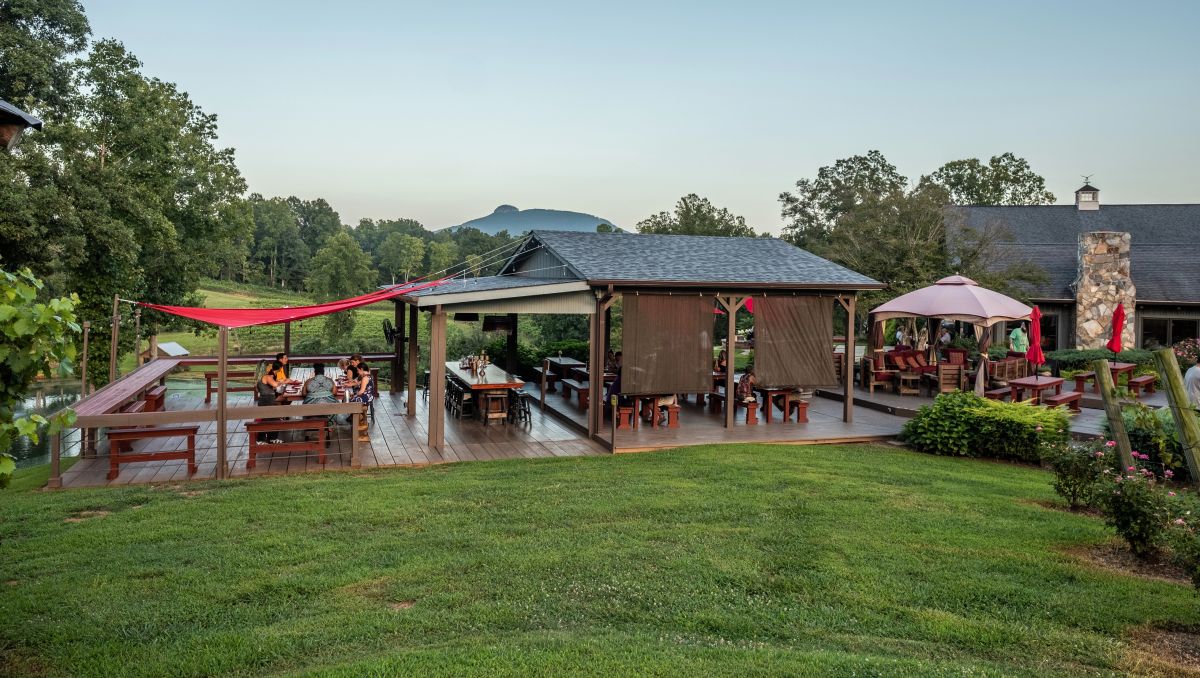 1

Wine Peaks in the Valley

Yadkin Valley

The Yadkin Valley area is one of the most prominent wine regions you'll find on the East Coast. While the valley is home to more than 40 vineyards and wineries, you can plan your trip by focusing on the dozen or so that stretch across the charming, neighboring towns of Elkin, Pilot Mountain, Dobson and Mount Airy. Fun fact: Mount Airy was made famous as the inspiration for the town of Mayberry on The Andy Griffith Show. To sample many of Yadkin Valley's wineries, pick up a Yadkin Valley Wine & Beer Passport, which includes tastings at 10 award-winning wineries and four craft breweries, discounts at local restaurants and more.
2

Tastes of the World

Swan Creek Wine Trail

If a weekend getaway – or even day trip – is on your horizon, set your sights on a smaller section of Yadkin Valley. The Swan Creek Wine Trail offers you four vineyards, all within 5 miles of one another. These wineries specialize in varietal wines and blends – including a strawberry "shortcake" wine at Shadow Springs Vineyard – but each maintains its own atmosphere and winemaking approach.
3

Hanging with Furry Friends

East Bend

See on map
The llamas at Divine Llama Vineyards, home to the largest llama farm in the Southeast, make excellent companions when it comes to enjoying an award-winning glass of wine at a one-of-kind, kid-friendly winery. Stop by the tasting room located in a rustic farmhouse about a half hour northeast of Winston-Salem, pick your favorite vintage and take a short stroll to the llamas, who are perfect for photo ops and inducing laughs. On weekends in the spring, fall and winter, you can even take a trek like none other when you make a llama friend and head out for a 2-mile walk over rolling hills along Miller Creek – just be sure to make your reservations ahead of time. And if you'd rather stay back and relax on the patio, the llamas will make their way over to you on the weekends.
4

'Cue the Vino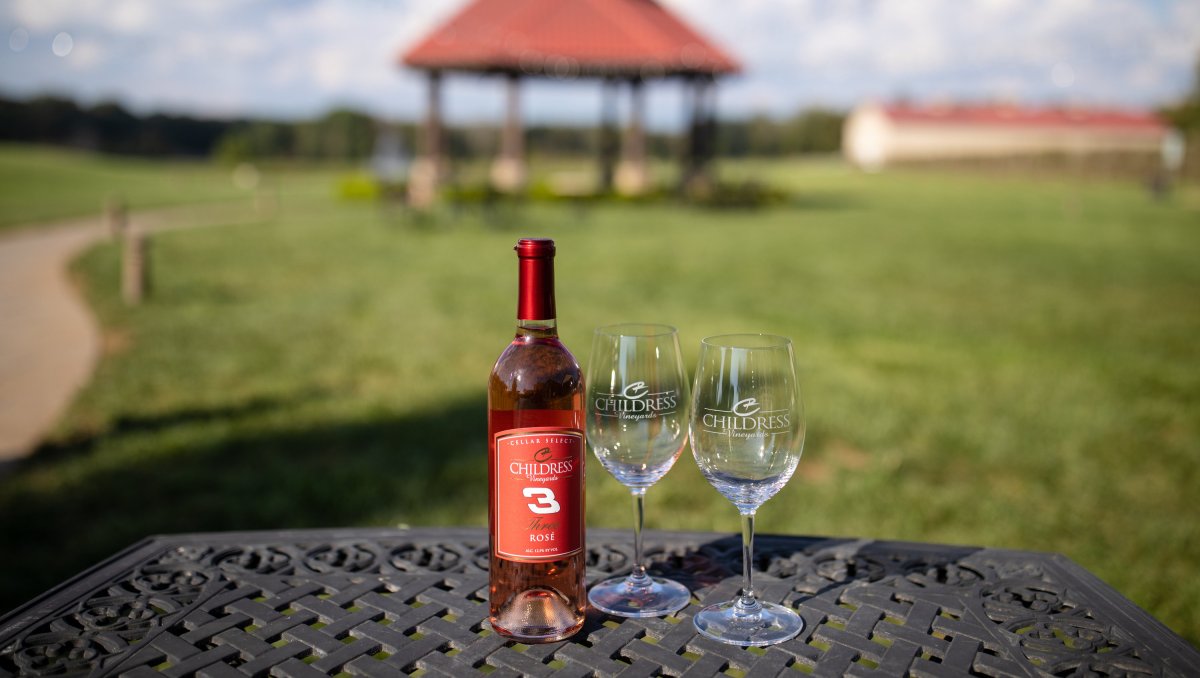 4

'Cue the Vino

Southern Gateway Wine Trail

Ask someone what to eat during your visit to North Carolina, and the response will likely be barbecue. Pitmasters have perfected different ways of cooking, flavoring and serving up the 'cue, but you won't find a place where it's taken more seriously than in Lexington. Located in the central region of our state, this city has its own style of barbecue, the aptly named Lexington-style. But a tasty trip here wouldn't be complete without tasting wines along the Southern Gateway Wine Trail. Childress Vineyards, founded by NASCAR legend Richard Childress, features award-winning wines, a large tasting room, restaurant and gift shop.
5

A Grand Tour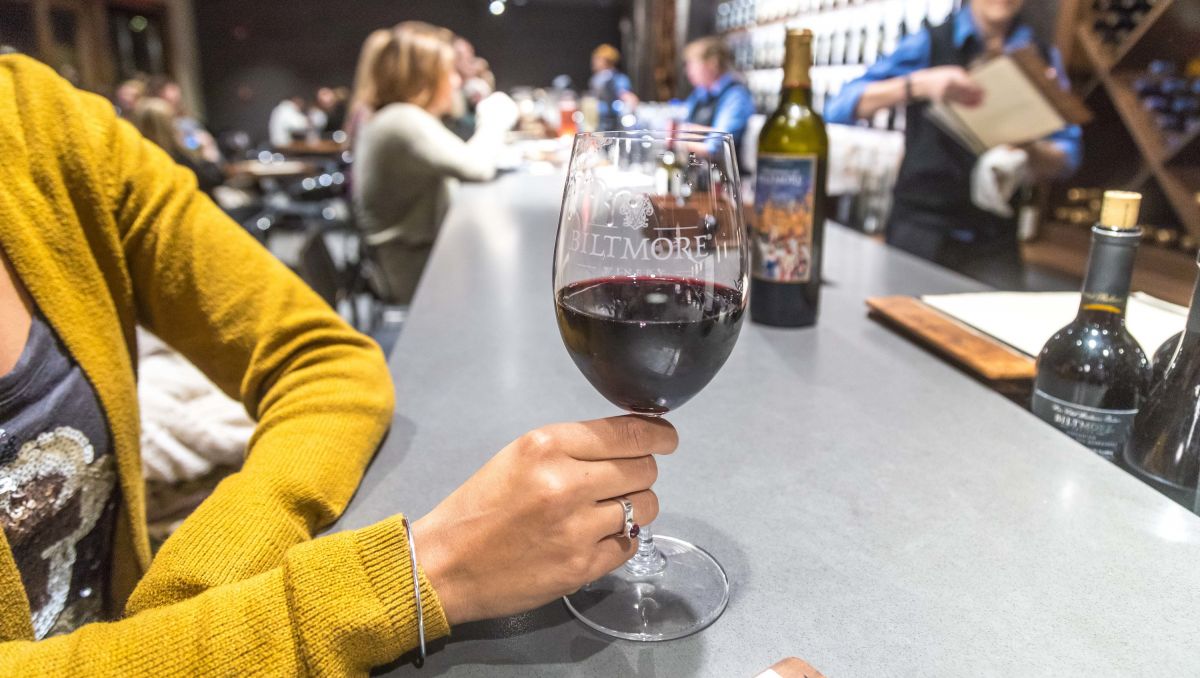 5

A Grand Tour

Asheville

See on map
Head to the North Carolina mountains and be prepared to encounter breathtaking views. Spend time in Asheville, where you'll want to visit Biltmore, the largest private home in America. Totaling 175,000 square feet and 250 rooms, Biltmore offers tours of this grand spectacle you must see to believe, along with 8,000 acres of gardens. The estate also features Biltmore Winery, the country's most-visited winery, where a tour of the massive cellar takes you underground.
6

Toast to the Coast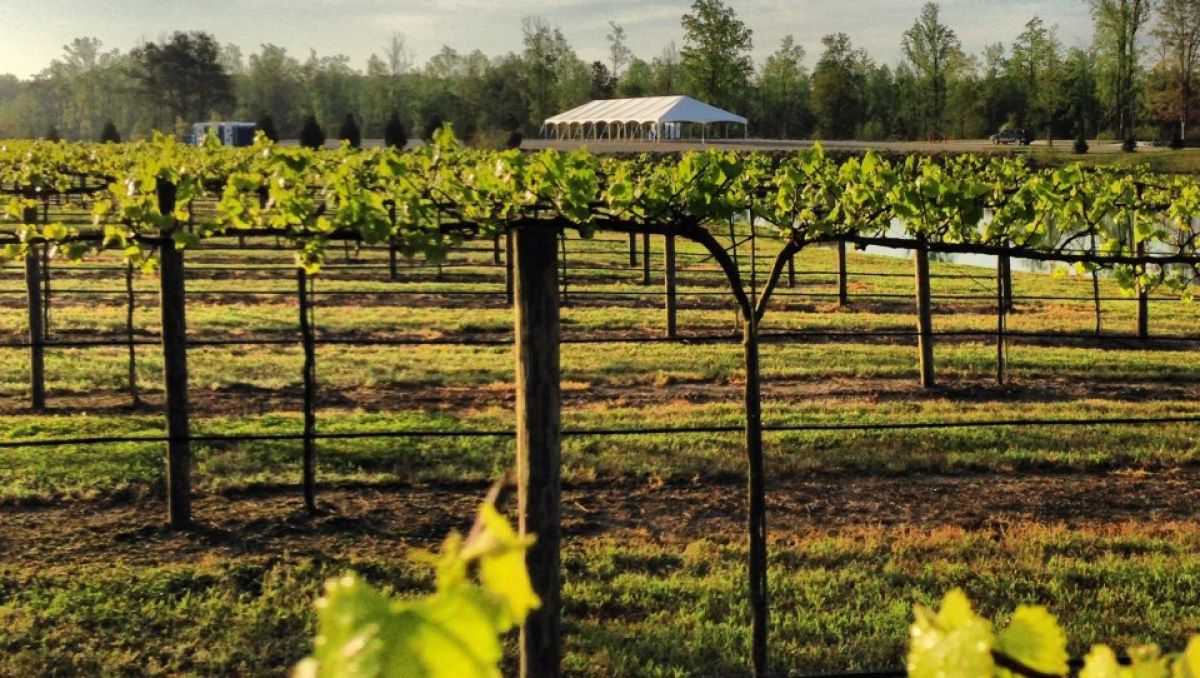 6

Toast to the Coast

Rose Hill

See on map
On the opposite end of our state, near the coast, is Duplin Winery in Rose Hill. Duplin has the largest wine production facility on the East Coast, so visitors from around the country are often familiar, having bought bottles of the popular Carolina Red, Hatteras Red, Magnolia and Scuppernong labels from their local wine stores. Spend an afternoon or evening here, enjoy tastings and a tour, food from the bistro and live music.
7

Overjoyed and Overnight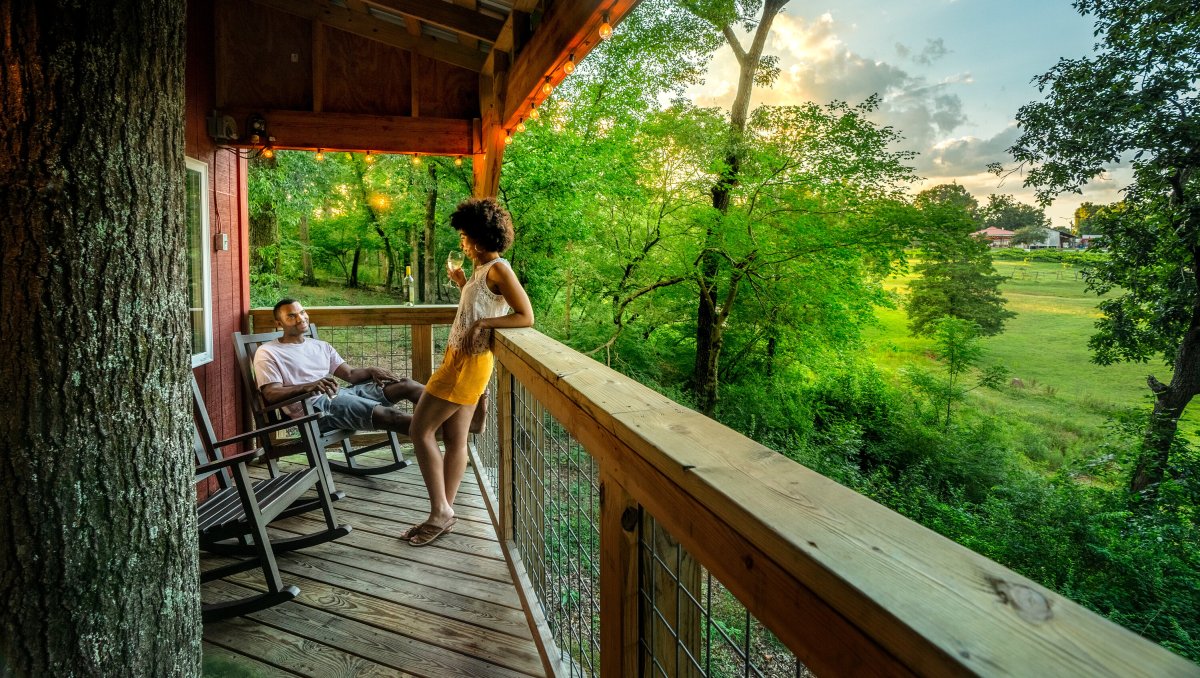 7

Overjoyed and Overnight

The enjoyment doesn't stop when the tasting room closes. An increasing number of wineries offer overnight accommodations to extend the great grape experience. Banner Elk Winery & Villa, in the mountains, offers some of the largest suites with incredible views and Jacuzzi tubs. And Treehouse Vineyards in Monroe, near Charlotte, provides a unique wine getaway experience from a treetop.
8

An Apple (Drink) a Day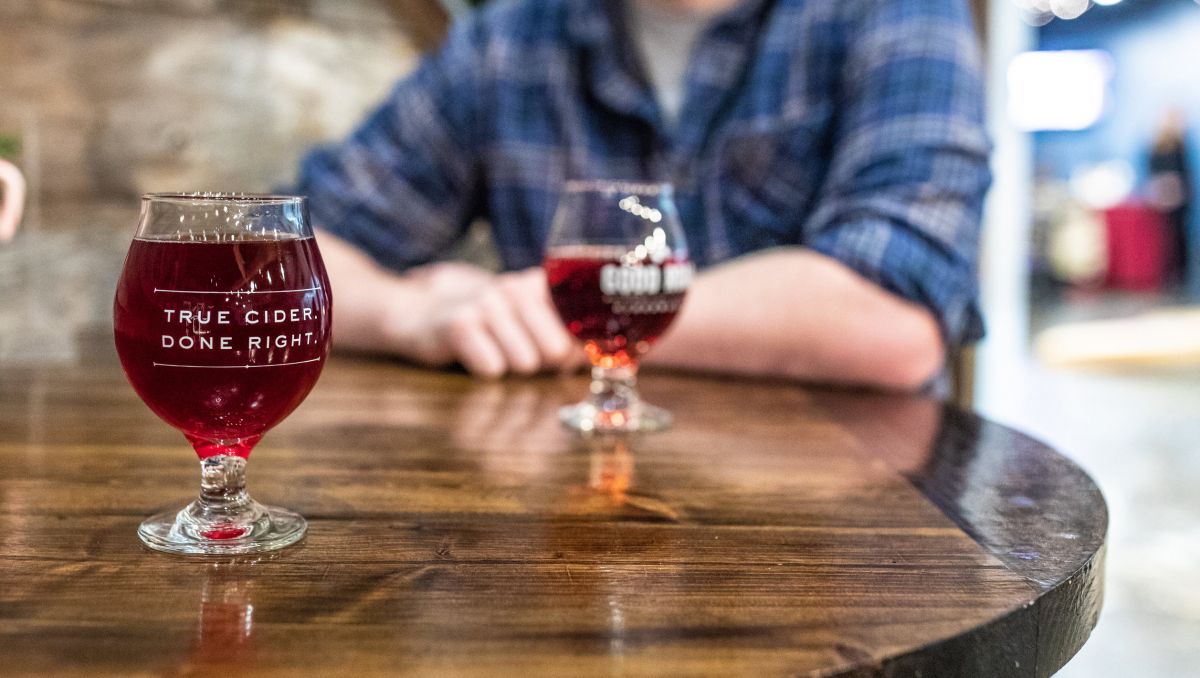 8

An Apple (Drink) a Day

North Carolina has long been revered for its wine, and in recent years the state has become a beer mecca, home to the most craft breweries in the South. Now, hard cider is hitting its sweet spot. A nice handful of cideries have opened here, which seems fitting as the state ranks 7th in yearly apple production. Check out Bold Rock Hard Cider in Mills River near Asheville, featuring a taproom, tasting bar and patio.
Enjoy North Carolina's wineries and vineyards, and remember to drink responsibly. Please designate a driver.
Updated April 15, 2021