Plan a Flavorful Lexington Barbecue Tour
The Piedmont town of Lexington has become almost synonymous with North Carolina barbecue at its best. It's easy to see why, thanks to a long legacy of people and places carrying on the decades-long tradition of serving up some of the tastiest barbecue and more – all with a side of Southern hospitality.
Lexington is best known for hickory-smoked pit-cooked barbecued pit shoulders and has been since the early 1900s. The pork is offered up finely or coarsely chopped or as slices – but never "pulled." It's typically served with "red" or "white" coleslaw and often as part of a sandwich tray or plate with hush puppies and more on the side. The famed Lexington-style sauce is generally made of ketchup, vinegar, sugar, salt and pepper.
Today, nearly a dozen Lexington-area barbecue restaurants can make for a tasty three-day exploration of North Carolina barbecue at its most historic. Of course, the traditional beverage of choice at these popular establishments is oh-so-sweet tea, but you'll also want to check out wineries, wine shops and live music venues.
Day 1: First Tastes of Lexington Barbecue
You'll want to arrive by lunch and head to either The Barbecue Center or Lexington Barbecue – or both. Open since 1955 and featuring pit-cooked 'cue, The Barbecue Center also features barbecue chicken Wednesday to Saturday only, plus hugely popular – and huge – banana splits and homemade banana pudding. Lexington Barbecue first opened its doors in 1962 and is often referred to as "The Honeymonk" or "Lexington No. 1" by locals. The barbecue is pit-cooked and the sandwiches are legendary.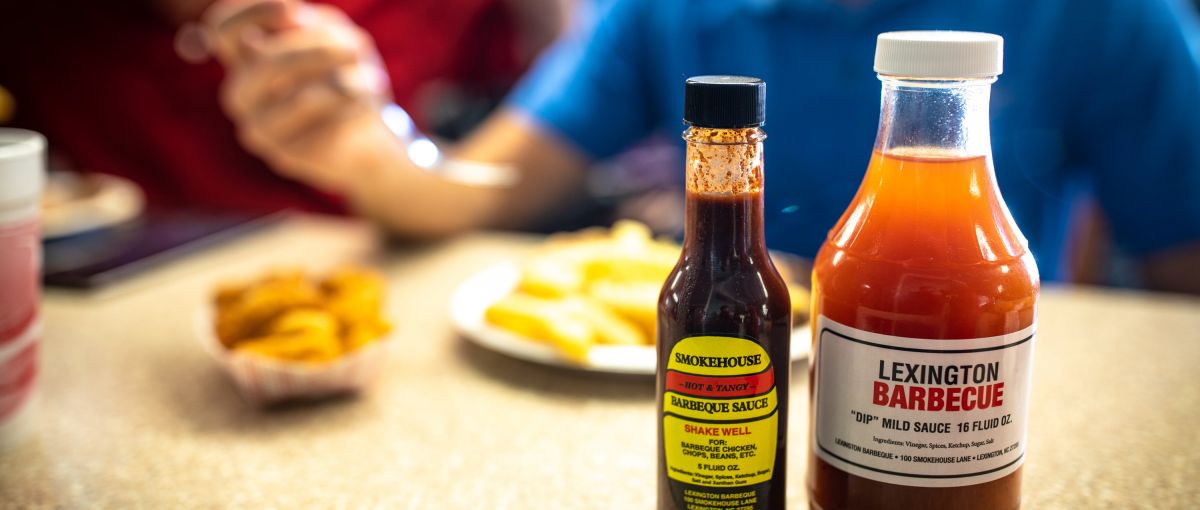 Next, check into the Holiday Inn Express overlooking Childress Vineyards. For dinner, head to Smokey Joe's Barbecue, which opened in 1972 and serves lots of pork barbecue, salads and dinner plates. Barbecue chicken is only available Thursday to Saturday. After dinner, consider dropping into High Rock Outfitters, where live music is featured several nights a week, for a great nightcap.
Day 2: More BBQ & Cheers to North Carolina Wine
The complimentary breakfast at the Holiday Inn Express is tasty, but today is meant for eating more 'cue and visiting several local wineries. For a taste of more Lexington barbecue history, it's hard to beat Speedy's Barbecue during lunch service. This popular destination originally opened as Tussey's in the late 1930s and became Speedy's in the early 1960s. Like several area barbecue restaurants, Speedy's offers fun and friendly curb service. If you're visiting Lexington on a weekend, other Friday or Saturday possibilities that are closed on Sunday include Stamey's Barbecue, Kerley's Barbecue and TarHeel Q.
For a brief break from Lexington-style barbecue, you'll want to enjoy an afternoon of North Carolina wine, thanks to Davidson County's location at the southern gateway of the famed Yadkin Valley wine region. Childress Vineyards back by the hotel is a good place to start, thanks to NASCAR team owner Richard Childress' world-class wines, a gift shop and the award-winning Bistro restaurant. Other area wineries on the Southern Gateway Wine Trail include Junius Lindsay Vineyard, Weathervane Winery and Native Vines Winery. Lexington also features Wine Sellars, a great wine shop.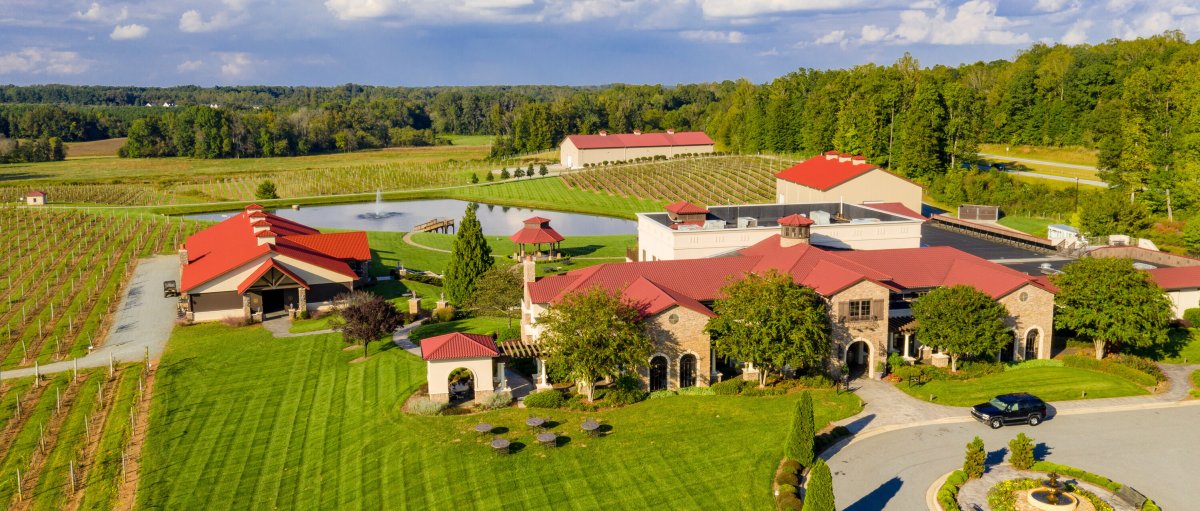 There's more 'cue on the menu at Backcountry Barbecue, which is known for its pit-cooked barbecue, "skin" sandwiches, barbecue chicken and 20-ounce sirloin steaks. Then, there's likely more live music at High Rock Outfitters.
Day 3: A Final Lunch
After a leisurely morning, it's time for a final Lexington lunch. Several local barbecue restaurants do actually open for breakfast or an early lunch, but you'll want to keep in mind that many are closed on Sundays. A final lunch option is some homemade soul food at JJ Mama's, where collard greens, hush puppies and fried chicken are some menu favorites.
Updated June 26, 2023