3-Day Coastal Winery & Vineyard Getaway
Along the picturesque North Carolina coast, vineyards are growing various red and white grapes – including the famed scuppernong muscadine grape – and wineries are making award-winning wines to taste and take home. Several of the destinations also have gift shops, wine accessories, cafés and overnight accommodations to make for a vibrant three-day trip.
Day 1: Outer Banks & Oriental
Begin your coastal wine exploration on the Outer Banks with a stop at Sanctuary Vineyards in Jarvisburg. Located on a seaside farm, its 10 acres of syrah, tempranillo, viognier, norton and muscadine grapes are nestled within hundreds of acres of farmland and wildlife. Check its Instagram to see if a food truck is on-site, and get there in time for lunch and enjoy a tasting.
Drive along the Outer Banks and then head west through the charming town of Manteo as you venture to Vineyards on the Scuppernong. The Scuppernong River region produces the native scuppernong muscadine grape, which is considered to be one of the healthiest grapes grown and makes for a delicious fruity wine. Stop by its quaint tasting room, then stroll through galleries and eateries afterward.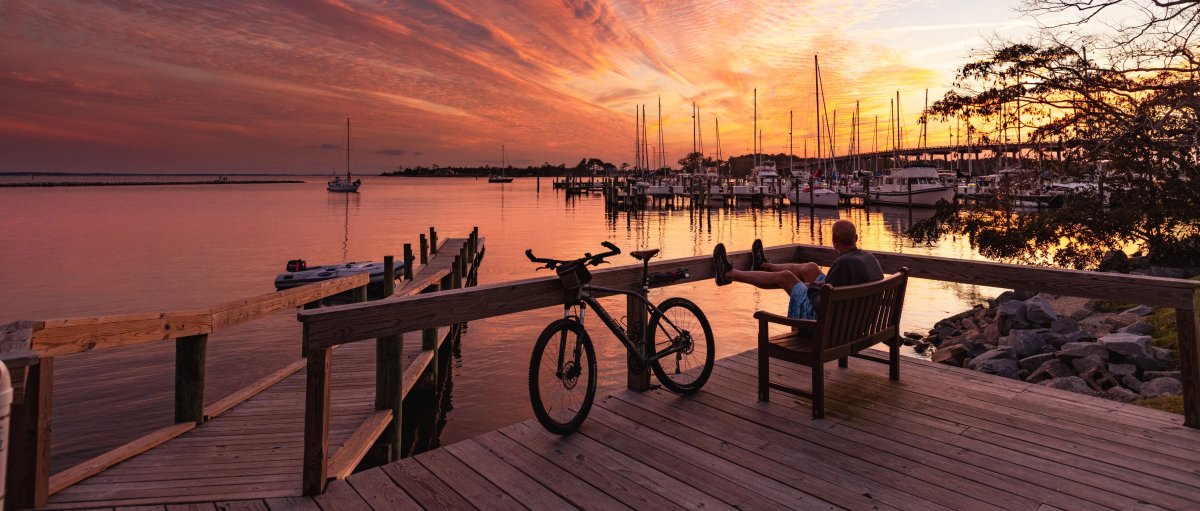 Next, head into Oriental, known as the "Sailing Capital of North Carolina," and check in at the Oriental Marina & Inn. Situated on the town harbor, the inn features one-, two- and three-bedroom suites, all with water views. Walk next door to Toucan Grill & Fresh Bar and feast on a seafood dinner while watching the boats come and go. Afterward, enjoy live music on the patio or stroll along the harbor.
Day 2: Central Coast
After breakfast and coffee at The Bean on the harbor, spend the morning exploring the riverfront town of New Bern. Visit Tryon Palace and the North Carolina History Center, wander through the spectacular gardens, historic homes and quaint shops of downtown, or stop by the Birthplace of Pepsi before continuing your tour of the coastal wineries.
Next, head to Swansboro, the "Friendly City by the Sea," for lunch at Yana's Restaurant, with its 1950s diner interior and tasty burgers.
Heading northwest, stop by Huffman Vineyards for a taste of dry whites and reds, as well as its large selection of fruit wines. Try these in the tasting room or on the outdoor patio and chat with the winemakers.
For your next stop, it's only a short drive to the Country Squire Restaurant, Inn and Winery in Warsaw. Check in to your room overlooking the vineyard and settle in for a relaxing evening of wine and food. Take in the gardens, grounds and charming gazebo as you head to the Tartan Wine Tasting Room & Gift Shop. Taste the various wines or have a pre-dinner glass while you explore the gift items there. Then enjoy a sumptuous dinner in the dining room of a steak cooked to perfection, or poultry, pork or seafood entrées.
Day 3: Wilmington & Ocean Isle Beach
Get an early start this morning and drive to Rose Hill to see the world's largest frying pan. Sheltered under a gazebo, the pan is 15 feet in diameter, weighs two tons and can cook 365 chickens at a time.
Next, head to Duplin Winery, the North Carolina coast's oldest winery. Dating back to the 1970s, Duplin Winery has a tank capacity of more than 1.8 million gallons and is one of the largest wineries on the East Coast. Its award-winning wines include Magnolia, a favorite summertime wine, and Hatteras Red, which pairs perfectly with North Carolina barbecue. Take a tour, taste the many sweet and dry wines, and purchase a bottle to take home.
From there, head into Wilmington and Noni Bacca Winery. Choose from about 50 different international wines, including Italian-style reds, premium whites, thirst-quenching fruit wines and decadent dessert wines.
If all of the tastings have created an appetite, you'll love The George on the Riverwalk in downtown Wilmington. Featuring Southern coastal cuisine, it serves lunch, dinner and Sunday brunch.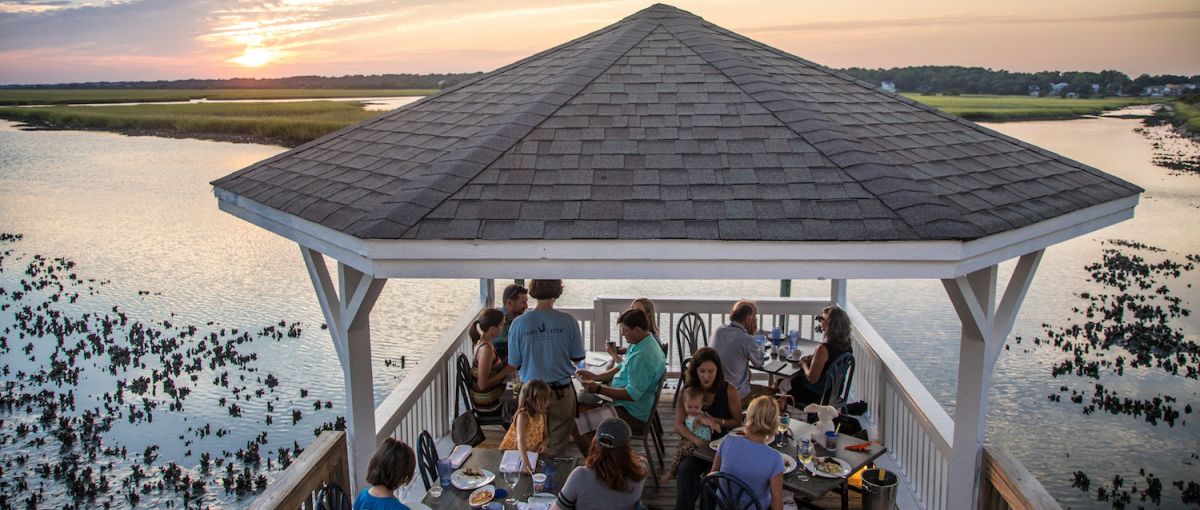 From there, follow along the coast to Ocean Isle Beach and Silver Coast Winery. Situated by lush woods and only 15 minutes from the beach, Silver Coast Winery offers tours of its production facility, wine tastings of traditional European-styled wines, a gift shop and an eclectic art gallery featuring local artisans. If you want to spend more time in Ocean Isle Beach, make plans to visit Jinks Creek Waterfront Grille, where the outdoor dining options feature a spacious patio, tiki bar and gazebo, all with amazing views.
For the last stop on the trail, Tabor City and Grapefull Sister's Vineyard awaits. Tour the vineyards, taste some of the muscadine wines, sit on the serene deck, bask in the charm and toast to your wonderful wine weekend.
Winery schedules vary seasonally, so it's a good idea to call ahead to confirm hours. Please drink responsibly. Designate a driver.
Updated June 15, 2023