How Sweet It Is: Hard Cider and Tasting Rooms
It's no secret North Carolina is a talked-about destination when it comes to craft beer, with 300-plus breweries and brewpubs. But the Tar Heel State is also seeing another drink rapidly gain popularity: cider.
The rise in cideries in North Carolina seems fitting, as our state ranks seventh in yearly apple production. Many of those apples come out of Henderson County, which produces more than two-thirds of all apples grown here.
Head out to one of these cidery tasting rooms to experience this burgeoning scene in North Carolina.
1

Bull City Ciderworks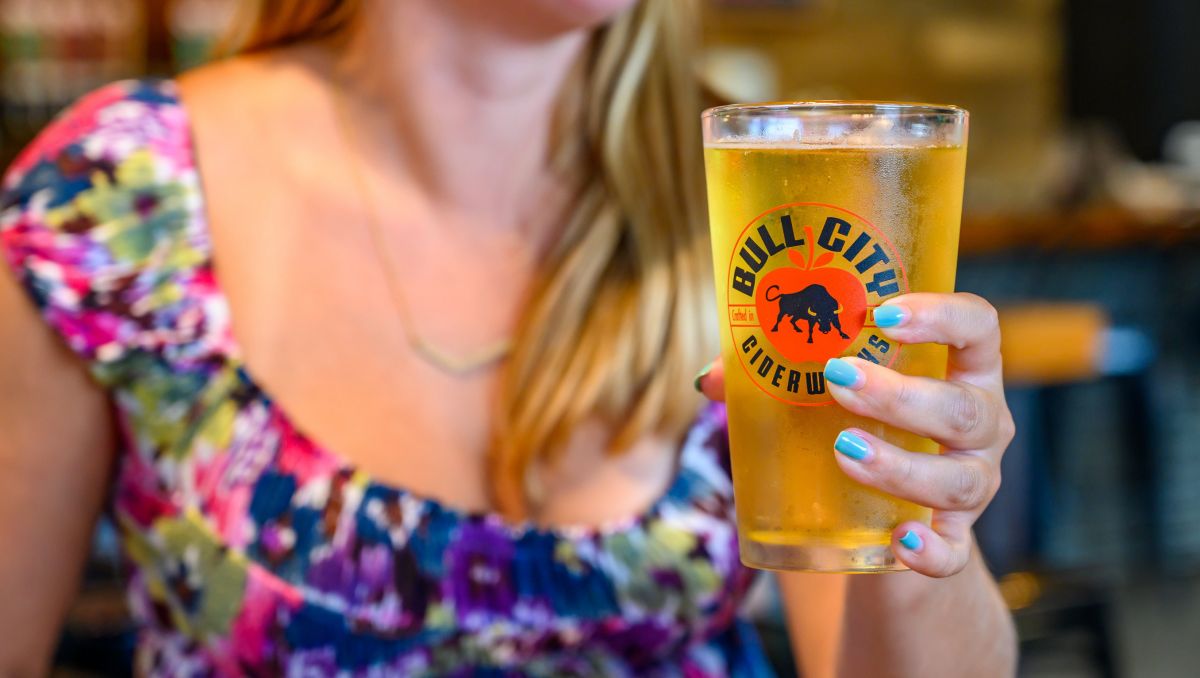 1

Bull City Ciderworks

Durham

See on map
Locals have been, well, bullish on this cidery since it opened in 2013. While Off Main provides a crisp and drinkable offering, dig into your Southern roots and try Sweet Carolina, which is infused with local honey. Can't make up your mind? Try a flight, and don't forget to check out the rotating seasonal and small batch offerings. And visitors across the state can rejoice – Bull City also has locations in Greensboro, Cary (outside Raleigh), Wilmington and Lexington.
2

Black Mountain Cider & Mead
2

Black Mountain Cider & Mead

Black Mountain

See on map
Co-owners David Hall Bowman and Jessica Puzzo-Bowman were inspired to open Black Mountain following a trip to England years ago. The English influences are evident with several of Black Mountain's ciders (which rotate on a seasonal basis). The tasting room is open Thursday through Sunday.
What to sample: Try The Puritan, which is made using a 17th century recipe from colonial New England, featuring the wild yeasts of raisins. Black Mountain's flagship is Pomona, a tantalizing cider that has a perfect dryness to it, and is also available to take home in bottles.
3

Noble Cider

Asheville

See on map
Noble prides itself on making pure hard cider "from tree to tap." The popularity in this cidery grew so much that it's expanded to two locations, including a taproom in West Asheville currently open Wednesday through Saturday.
What to sample: Noble's most popular year-round offerings are The Standard Bearer and The Village Tart, a cherry-infused cider like none other.
4

Bold Rock's Mills River Cidery
4

Bold Rock's Mills River Cidery

Mills River

See on map
About 20 minutes from downtown Asheville, the Mills River Cidery offers an inviting patio and an expansive tasting room to enjoy any of the award-winning hard ciders, seltzers, tea and lemonade. Kid- and dog-friendly, its facilities are also the perfect spot for hosting your next party, fundraiser or company function.
5

Urban Orchard Cider Co.
5

Urban Orchard Cider Co.

Asheville

See on map
Just like the city where it resides, there's no shortage of selection at Urban Orchard. First, of course, is the cider, which ranges from staples Sweet English and Dry Ridge to the more adventurous choice of Sidra del Diablo, featuring smoked habanero peppers and vanilla. Urban Orchard's two taprooms in Asheville offer year-round and seasonal ciders, along with guest bottles as well. Pair your favorite cider with a variety of local meat/cheese plates or baked goods to cap off your visit (at the West location only).
6

McRitchie Winery and Ciderworks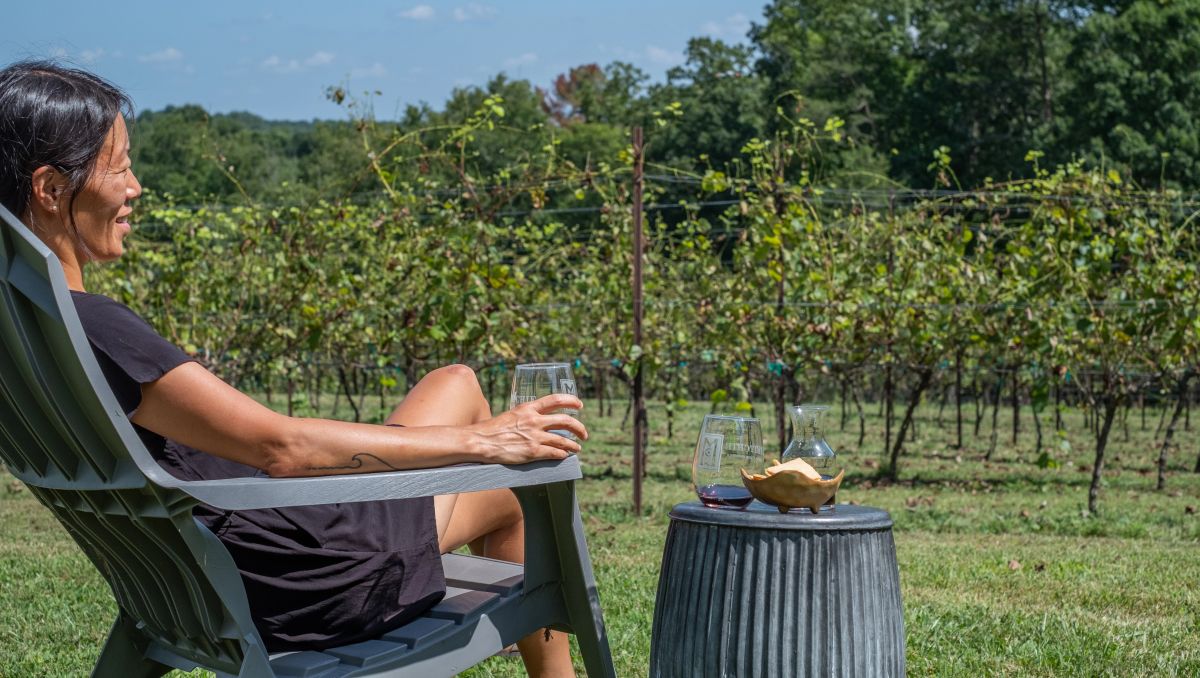 6

McRitchie Winery and Ciderworks

Thurmond

See on map
Wine and cider enthusiasts get the best of both worlds at Count On Me NC-certified McRitchie, which boasts bountiful vineyards and also sources handpicked, fresh apples via the mountains in Wilkes County. McRitchie's original ciders are served in two styles – dry and semisweet – and you can enjoy them either onsite (currently open Friday, Saturday and Sunday) or take a bottle or two to go.
7

Red Clay Ciderworks

Charlotte

See on map
The Queen City's first cidery opened to mass fanfare in July 2015. When visiting the taproom (open Wednesday through Sunday), seek out Red Clay's crisp Queen City Common and the aptly named The South End, named after the neighborhood where the cidery is located.
What to sample: There's always a seasonal offering or two, and Red Clay wows with its jalapeno pineapple cider in the summer or chai-spiced pumpkin cider in the fall.
Apple & Cider Festivals
During spring, visit the Cider, Wine & Dine Weekend in Hendersonville to taste local ciders and enjoy great music in our state's largest apple-producing county. And there's even an official cider festival, CiderFest NC in Asheville, which takes place each fall and awards ribbons for the top-produced ciders in North Carolina.
Updated August 3, 2021