Beyond the Guidebook: The Biltmore Experience
Everyone says you have to visit Biltmore when you're in Asheville. But being a "must see" doesn't mean it can't surprise you. Learn more about this classically North Carolina destination, and then go beyond the guidebook with our insider tips.
Must-See Merits
It's the seminal American mansion. From the history, to the vineyard, to the gardens and the grounds, Biltmore is much more than a house. Built in 1895, George Vanderbilt's French Renaissance chateau remains the largest private residence in America and offers a vacation experience for all five senses.
Plan Your Visit
A trip to Biltmore can last anywhere from a single afternoon to several days. Get to know each of the estate's features to best plan your visit.
1

The House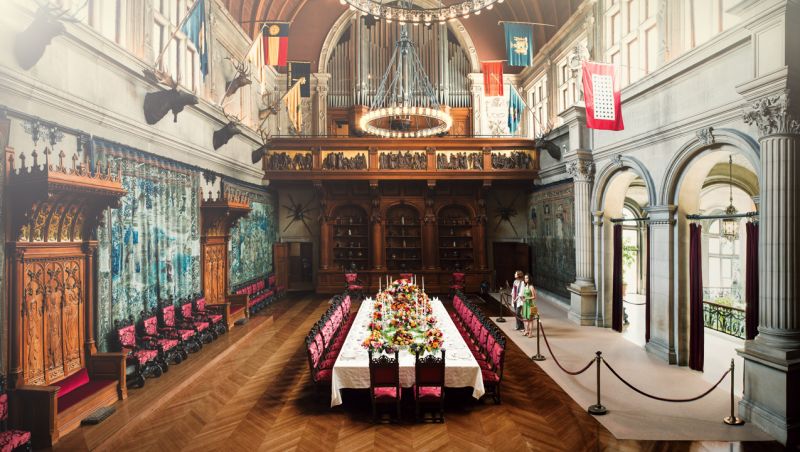 1

The House

Most first-time guests will start by touring Vanderbilt's extraordinary house. Opulent beyond imagination, the Biltmore House covers four acres by itself, totaling 175,000 square feet. 250 rooms contain priceless antiques and art from masters such as Renoir, 65 fireplaces, an indoor pool, and a bowling alley. See if you can spot Napoleon's chess set.
2

The Gardens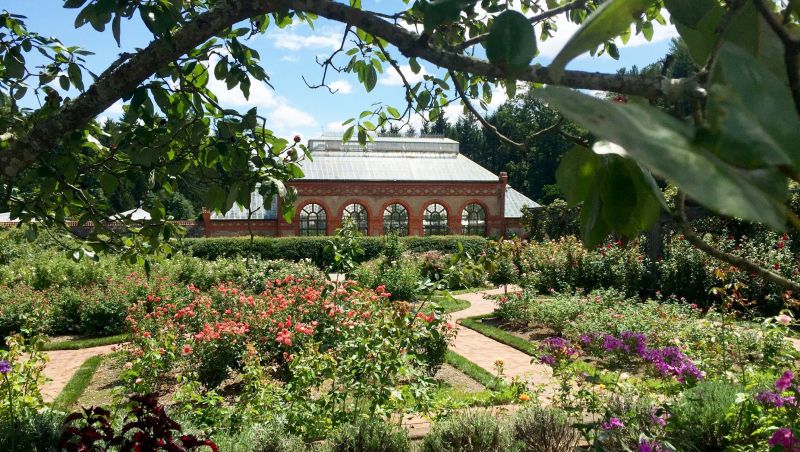 2

The Gardens

Outside the house are acres of beautiful gardens, each an individually themed display. Explore the Italian Garden with its three symmetrical pools and classic statuary, the glass-roofed Conservatory that grows tropical plants and orchids year-round, and the 15-acre Azalea Garden for just a taste of the estate's botanical beauty.
3

The Winery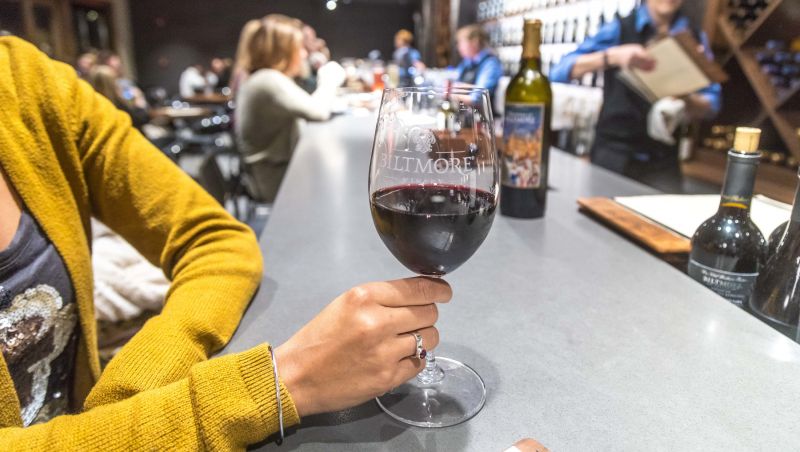 3

The Winery

Next, step out of America's biggest home and into America's most-visited winery, a destination that welcomes more than 600,000 visitors each year. Take time to tour the cellars, fermentation room and corking area, and then taste samples of Biltmore wine. Afterward, you can listen in as Biltmore's chefs share some of their culinary secrets. Or ask about the Red Wine & Chocolate seminar.
4

The Village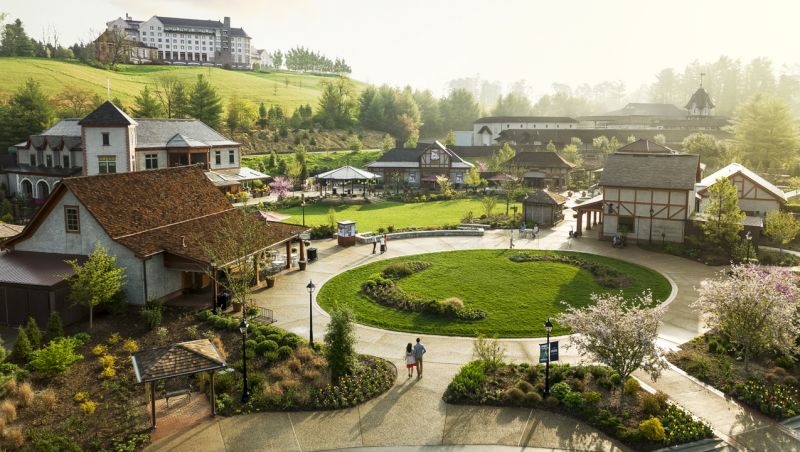 4

The Village

Pedestrian-friendly Antler Hill Village, right next to the Winery, is a bustling center of activity, with live entertainment on the village green, food, shopping and more. Named after one of the Vanderbilt family dogs, Cedric's Tavern offers classic fare in a relaxed pub atmosphere. Or enjoy ice cream and gourmet coffee at the old-fashioned Creamery.
5

Outdoor Adventures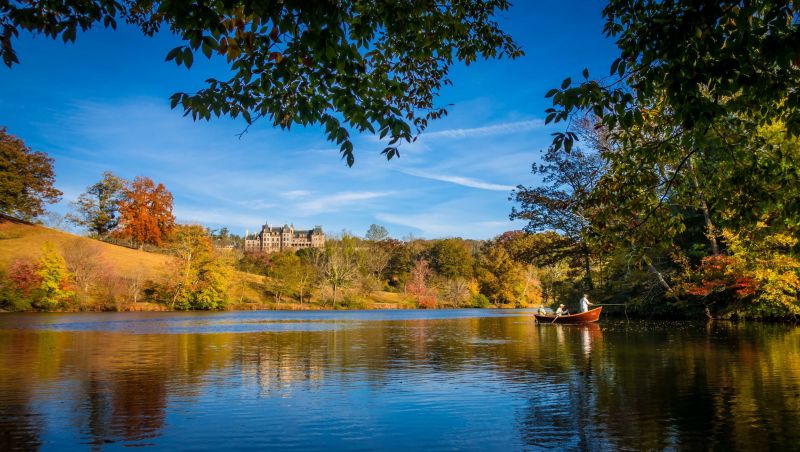 5

Outdoor Adventures

You can also experience Biltmore through a variety of outdoor activities: hiking, biking, kayaking, or horseback riding; tours by carriage ride, river raft, or Segway; lessons in how to fly fish, shoot sporting clays or drive a Land Rover through off-road obstacles. The Outdoor Adventure Center is the perfect jumping-off point for an exploration of the estate's 8,000 acres.
6

The Forest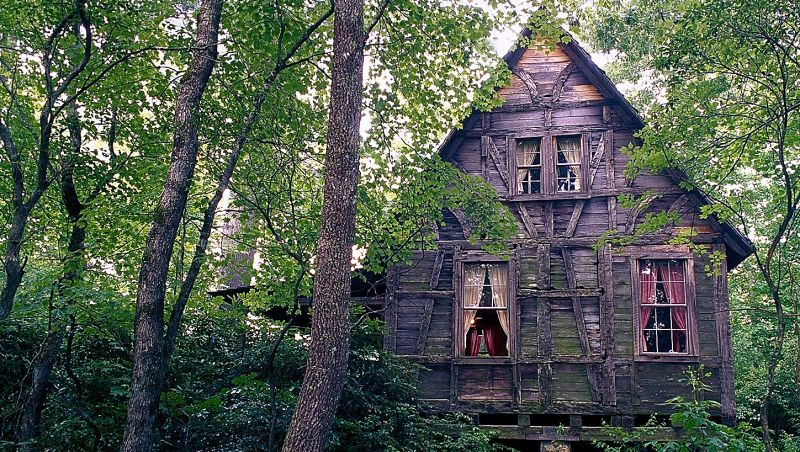 6

The Forest

The forest around Biltmore sparked the beginnings of American forestry. Because of its success, President Lyndon Johnson deemed it the "Cradle of Forestry in America" by an Act of Congress in 1968. Anytime except winter, you can take off on a guided trail and tour life in the late 1800s, complete with an antique saw mill and historic cabins.
Go Beyond the Guidebook
Originally 125,000 acres, Vanderbilt's widow deeded much of the land around the estate to the federal government to help create what is now Pisgah National Forest.
If you're looking for a more adventurous Asheville experience, Pisgah affords travelers the chance to explore hundreds of miles of local trails. You can hike, bike, ride horses and more, and feel free to bring Fido: Dogs are welcome on all trails throughout the forest.
Updated March 25, 2018