6 Reasons to Plan a Fall Trip to the North Carolina Coast
Summer may be serious beach time for many, but savvy beachgoers know fall is an ideal time of year to revel in the natural splendor found along North Carolina's 300 miles of pristine coast.
You'll find a wide variety of outdoor activities and special events to occupy your time not spent relaxing as waves roll in. Take your pick of fall coastal excursions – from searching for wild horses on the beaches of Currituck, to fishing on the Outer Banks, to taking in historic sites around Wilmington, to kicking back on the white sands of the Crystal Coast, and watching the sunrise and sunset from the same spot on the beach in the NC's Brunswick Islands.
Soak Up Mild Temperatures and Warm Water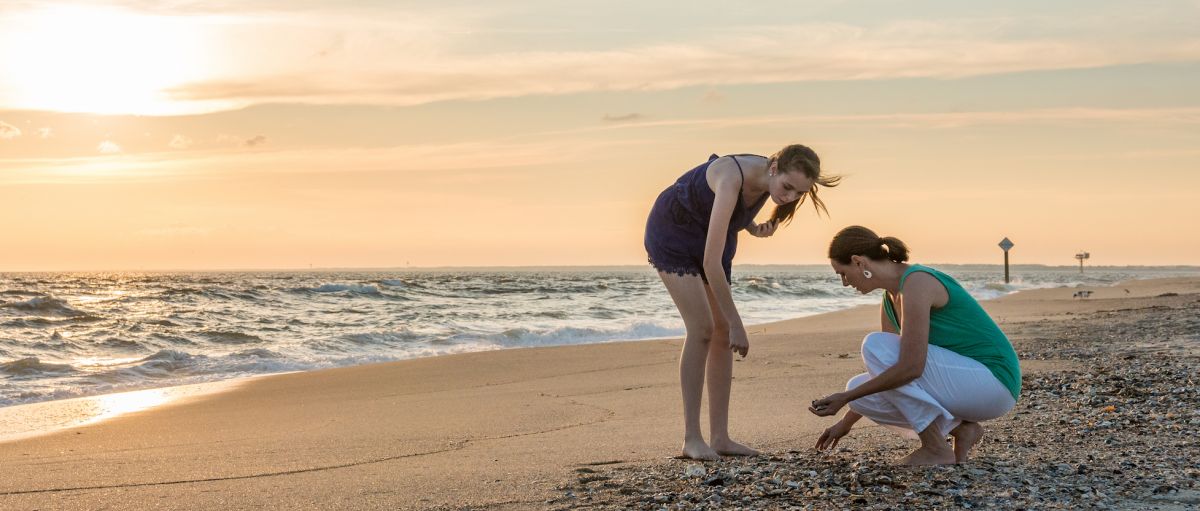 Hit the beach during fall in North Carolina and soak up the warmth of the sun while temperatures hover pleasantly in the mid-70s to lower 80s during the day. Evenings are delightfully cool and perfect for dining outdoors on fresh seafood, maybe accompanied by a local craft beer.
The water temperatures that average a balmy 70 degrees during the season are especially nice, making it ideal for swimming or just letting the waves lap around your ankles as you search for shells that are abundant this time of year. (Be sure to check local regulations on collecting shells, and remember that leaving them as you find them means other beachgoers get to see these beautiful shells too.) It's also a great time to surf, kayak and sail, with rentals and lessons readily available.
Enjoy Quiet Beaches and Lower Rates
If you dream of a deserted stretch of beach, remember that summer crowds are gone, leaving behind peaceful expanses of sand and surf for you to enjoy. Also sure to enhance your enjoyment are the lower rates on places to stay generally found along the North Carolina coast as fall sets in.
Explore Waterfront Towns and State Parks
The coast of North Carolina has attracted explorers for hundreds of years, and a crisp fall day is well-suited for a variety of explorations. Take a stroll or bicycle excursion around a historic town such as Southport, Beaufort, Oriental, Bath or Manteo.
Camping opportunities abound along the coast, particularly in state parks, making it easy to plan a night under the stars, often just steps from the surf. Or climb the mountainous dunes of the Outer Banks or just amble for miles along a secluded beach with sea birds as company.
Golf is a favorite pastime up and down the coast, with courses flanked by water and swirled by sea breezes. Strongly recommended, of course, is simply finding time to sit and be lulled by the peaceful sound of waves.
See Civil War and Pirate History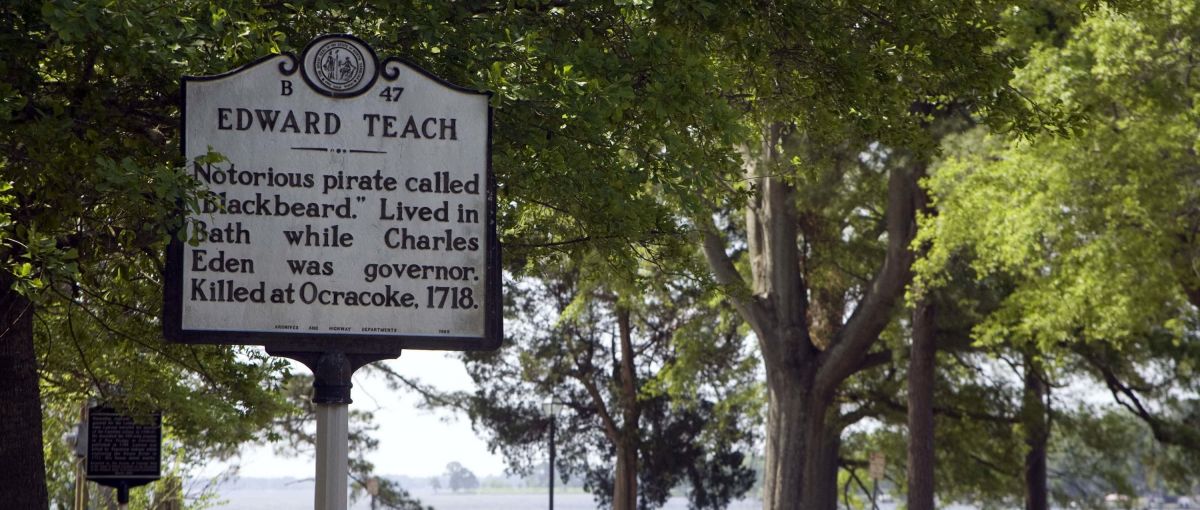 The North Carolina coast is steeped in history, from the mystery of Roanoke Island's Lost Colony to the legend of Blackbeard, who was killed in a bloody battle in Ocracoke Inlet in 1718. Artifacts from Queen Anne's Revenge, Blackbeard's flagship, are on display at the North Carolina Maritime Museum in Beaufort, while the natural wonders of our waters are revealed in the state aquariums at Fort Fisher, Roanoke Island and Pine Knoll Shores. Civil War buffs also will want to visit Fort Fisher, where they'll learn the history – and see remnants – of a key land-sea battle that involved the war's most intense naval bombardment.
Cast a Fishing Line Near or Far from Shore
There's no better time than fall for fishing along the North Carolina coast, as attested to by multitudes of anglers who make annual pilgrimages. The beaches of the Outer Banks are favorites for surf fishermen, while coastal rivers and sounds abound with stripers, red drum, sea trout, mackerel and more. If you want to try your luck offshore, guided outings can be readily booked. And fishermen young and old will tell you there's nothing better than dropping a line from one of North Carolina's ocean piers, each stretching hundreds of feet over the Atlantic Ocean.
Celebrate the Season at Fall Festivals
Fall is also prime festival time along the coast, with celebrations featuring music, arts and crafts, history, food and drink, and just plain fun. Wilmington's Riverfest – Oct. 7-8, 2023 – is a long-standing tradition, or enjoy tons of seafood at the North Carolina Oyster Festival in Ocean Isle Beach from Oct. 21-22, 2023. Regardless of your taste or interest, it's a good bet there's a festival or special event for you this fall along the North Carolina coast.
Updated June 22, 2023