9 Spots for Seafood on the North Carolina Coast
Thanks to the bountiful sea and many bays and rivers, along with farm-to-table vegetables and more, many restaurants along the North Carolina coast feature food that's true to its environs – from steaming-hot hush puppies to just-steamed blue crabs to fresh fish caught that morning.
Here are some tasty picks starting on the Outer Banks and heading down the coast to Calabash.
1

Owens' Restaurant

Nags Head

See on map
Originally opened in 1946, Owens' is literally a slice of Outer Banks history. The Hatteras-style clam chowder makes for a great appetizer, while entrees include Carolina Bouillabaisse, Seafood Outer Banks and Miss O's Crab Cakes. After homemade dessert, history buffs will enjoy the collection of local maritime artifacts.
Tasty alternative: Basnight's Lone Cedar Cafe, also in Nags Head.
2

Howard's Pub & Raw Bar Restaurant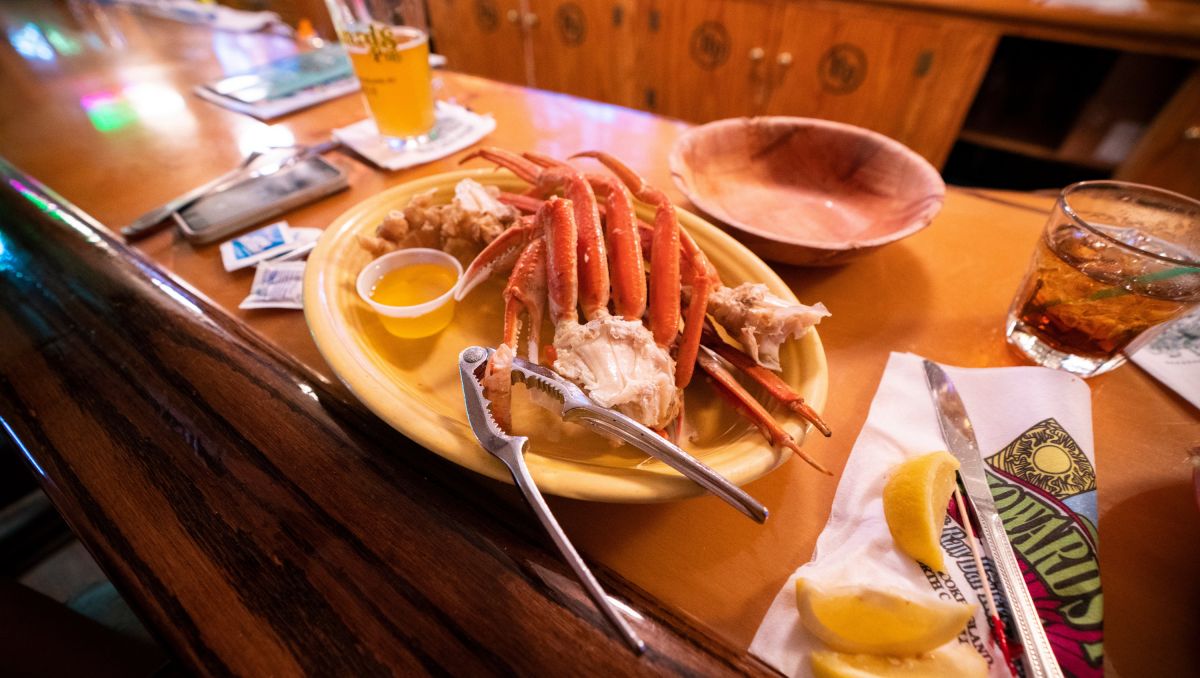 2

Howard's Pub & Raw Bar Restaurant

Ocracoke

See on map
The Hatteras-Ocracoke ferry takes visitors to Ocracoke Island. Discover Howard's Pub & Raw Bar Restaurant, which features a rooftop deck with rocking chairs and wide views of the island. In addition to the large menu of fresh local seafood, enjoy made-to-order burgers and steaks, a drink menu with nearly 200 beers and live music. The restaurant is open from mid-March to late fall.
Tasty alternative: Back Porch Restaurant, also in Ocracoke.
3

Sanitary Fish Market & Restaurant
3

Sanitary Fish Market & Restaurant

Morehead City

See on map
Sprawling Sanitary Fish Market & Restaurant has been a Morehead City landmark since 1938 for good reason. The hush puppies are legendary, as are the varied seafood-oriented baskets and other fresh seafood constantly heading out of the kitchen. Still family-owned and -operated, the Sanitary also features a fresh seafood market next to the restaurant.
4

Catch

Wilmington

See on map
Down on the Cape Fear Coast, Wilmington and its nearby beaches beckon with several top restaurants serving up the local catch. Catch serves up modern seafood cuisine just outside historic downtown and features the fresh seafood creations of Top Chef contestant and James Beard nominee Keith Rhodes.
5

Oceanic

Wrightsville Beach

See on map
Wrightsville Beach's Oceanic at the Crystal Pier has a seafood-dominated menu, outdoor dining and expansive ocean views. In fact, this beachfront restaurant is the only restaurant in Wrightsville Beach that's situated on the Atlantic Ocean – talk about dinner and a show.
6

Michael's Seafood

Carolina Beach

See on map
Farther south, Michael's Seafood in Carolina Beach is famed for its award-winning Captain M's Seafood Chowder. Seaside décor and outdoor seating allow you to enjoy the coastal weather while the catch of the day is seasoned and cooked to your specifications.
7

Provision Company

Southport

See on map
Those arriving in Southport by land or sea head straight to Provision Company. This waterfront favorite usually has a line before ordering at the counter and grabbing self-service drinks while awaiting freshly prepared fare. Provision Co. favorites include seafood chowder, steamed shrimp, crab cakes and a great grouper salad sandwich.
8

Ella's of Calabash

Calabash

See on map
On North Carolina's southeastern coast is Calabash, the picturesque fishing village that calls itself the "Seafood Capital of the World." Many Calabash restaurants claim to be the home of true, original Calabash-style seafood, but only a handful of those places remain.
One such place is Ella's of Calabash, a family-run spot that's been dishing up local seafood since 1950. By the 1960s, large crowds from nearby Myrtle Beach were flowing into the small community nightly to get a taste of Calabash-style seafood in Ella's laid-back digs – not much has changed, and Ella's still gets national attention for its authentic delicacies.
Tasty alternatives: Capt. John's Seafood House or Beck's Restaurant, two more Calabash originals.
9

Front Street Grill at Stillwater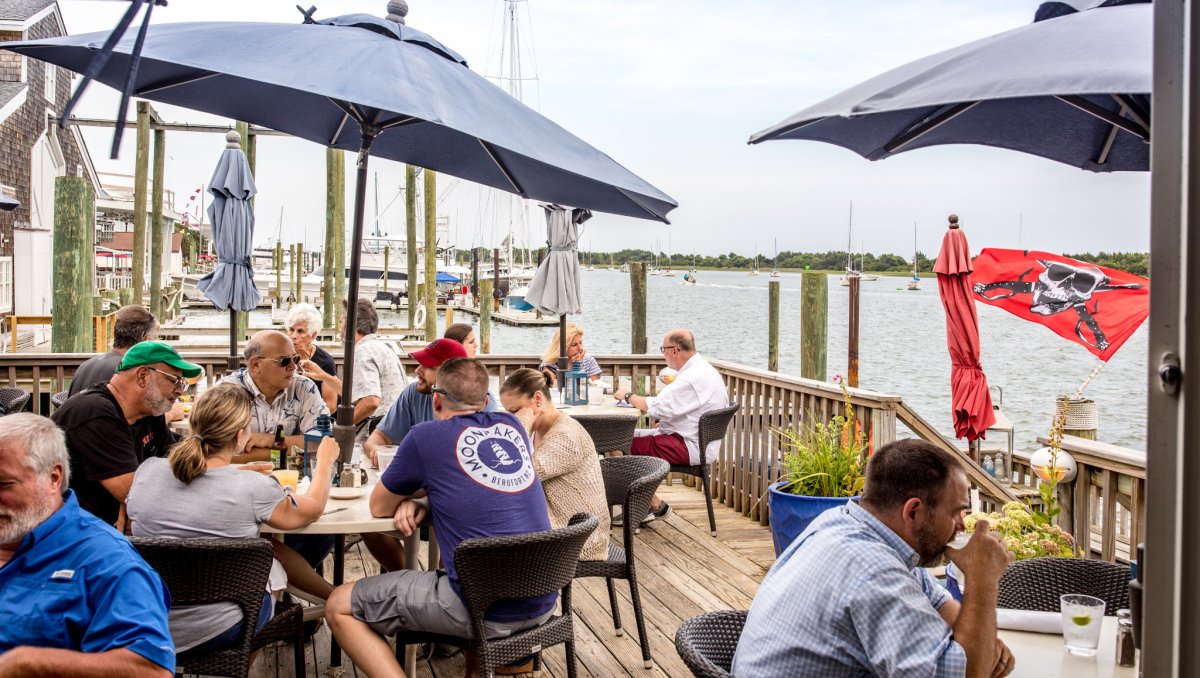 9

Front Street Grill at Stillwater

Beaufort

See on map
Sporting coastal food with southern soul in a renovated Topsail marine boathouse, Front Street Grill at Stillwater is perfect for a casual night out. Grab a Painkiller from the Rhum Bar – dark rum, orange juice, pineapple, cream of coconut and fresh nutmeg – and grab a seat on the soft cushions on the lower deck while you watch the boats come in from the lookout.
Updated July 22, 2021