8 Must-Do Outdoor Adventures on the North Carolina Coast
North Carolina's coastline is more than 300 miles long from the Outer Banks to the Brunswick Islands. That's 300 miles of waves, beach, ocean depth, marsh flats, winding creeks and Carolina-blue skies filled with heart-pounding adventure and outdoor experiences that will have you exploring nature at your own pace.
Kiteboarding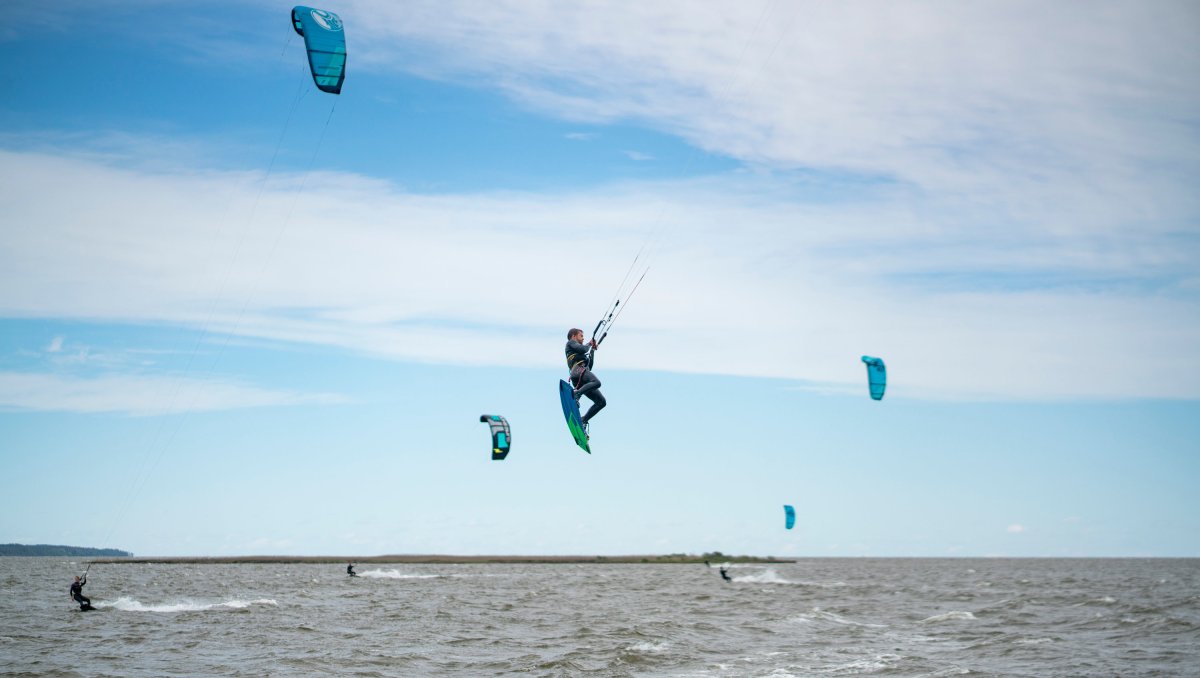 Kiteboarding
Anyone can come to the beach and fly a kite, but not many can be flown by one. To kiteboard, you strap your feet into a board resembling a wakeboard and harness yourself to a huge kite and the wind does the rest. Luckily, you'll find wind and instructors all along the coast. Kite Hatteras provides lessons and equipment along the Outer Banks, and Teach's Kiteboarding will have you catching air on the Crystal Coast.
Wildlife Tours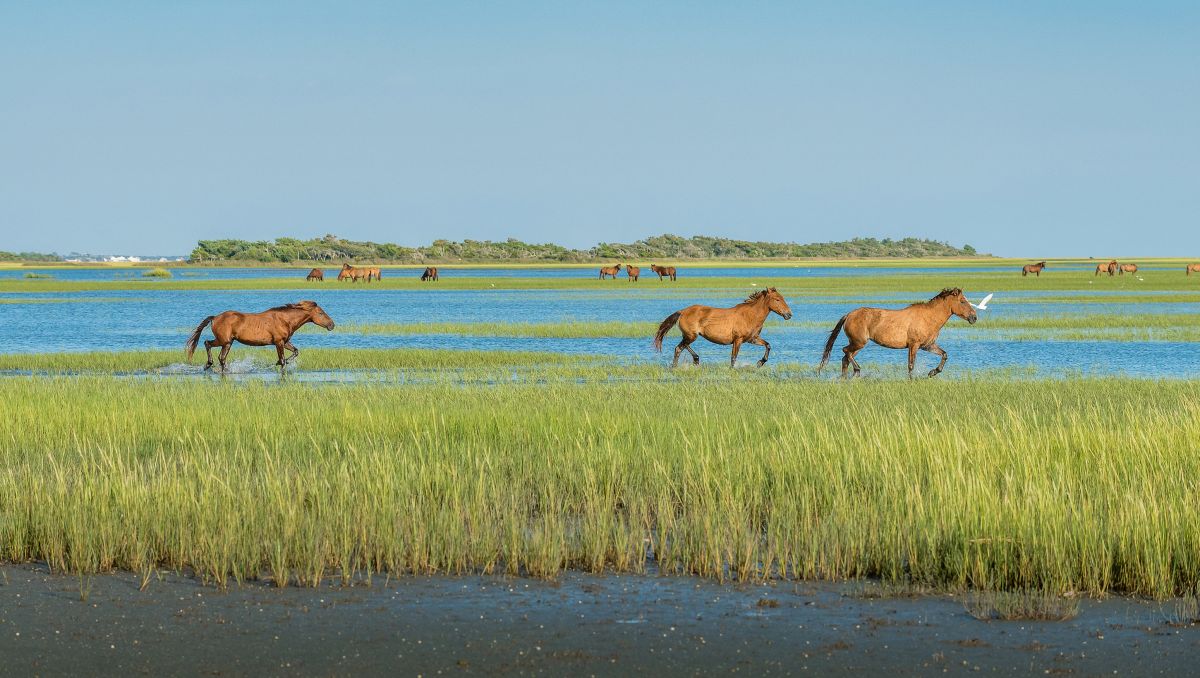 Wildlife Tours
The entire coast is ripe for birding, but for a unique wildlife experience, try the Outer Banks and Crystal Coast. The feral horses – descendants of Spanish horses shipwrecked here 500 years ago – run free at Corolla and on the Shackleford Banks. The Shackleford Wild Horse and Shelling Safari takes you to the Shackleford Banks to see herds there.
Fishing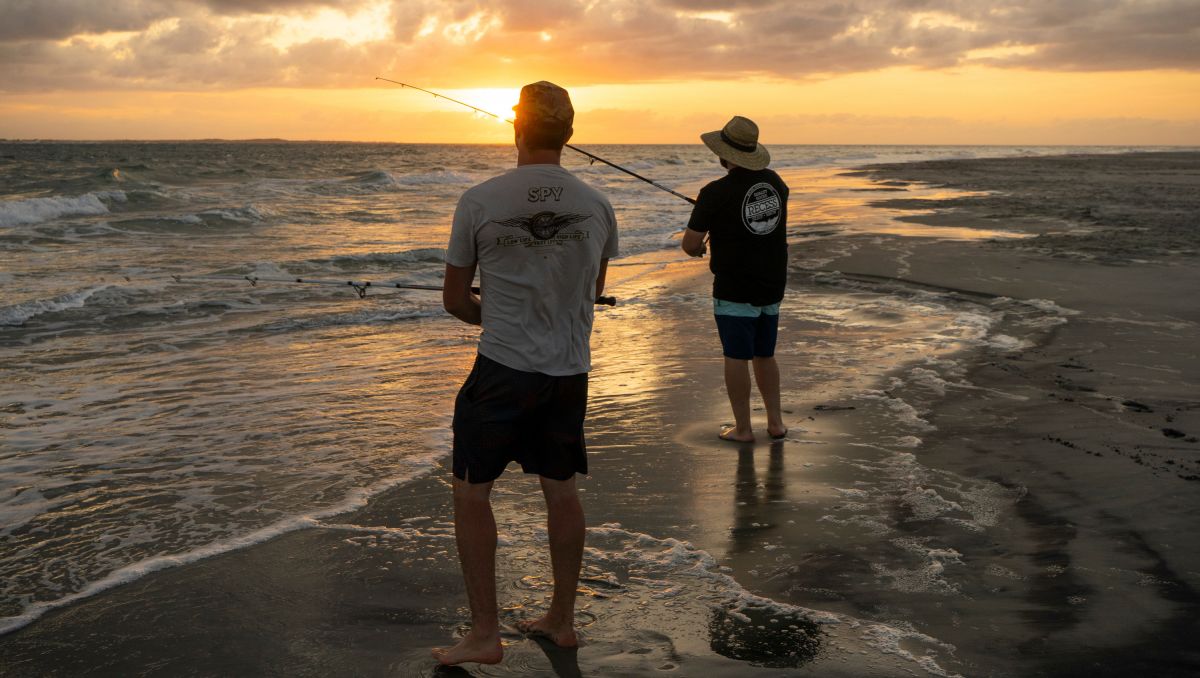 Fishing
Whether you're looking for an hours-long fight with a sailfish, a relaxing day on the marsh creeks and back bays catching drum, or an evening in the surf catching flounder, you'll find what you're looking for fishing along the North Carolina coast. Guides from the Outer Banks, Crystal Coast, Wilmington area and Brunswick Islands can put you anywhere you want – inshore, offshore or in the surf.
Hang Gliding and Skydiving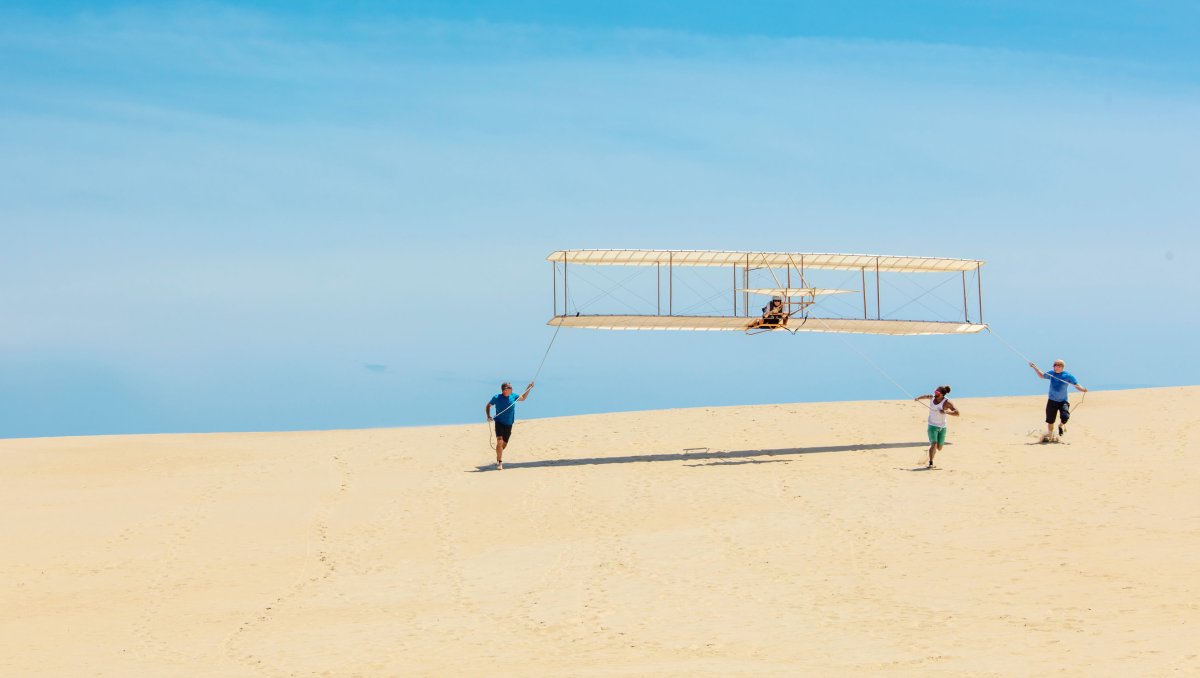 Hang Gliding and Skydiving
At Jockey's Ridge State Park, you can join the ranks of those who have tried hang gliding at the beach under the guidance of Kitty Hawk Kites. Race down the face of the largest dune on the East Coast to achieve liftoff, or try tandem hang gliding from 2,000 feet or more. Either way, it's an experience you can't pass up.
If big thrills are your thing, skydiving delivers. For your first jumps, you'll be strapped to a certified skydiver, but the adrenaline rush of leaping into the air from 11,000 feet will be huge. Skydive OBX is open seasonally and offers jumps all along the Outer Banks, while Skydive Coastal Carolinas offers jumps over Oak Island in the Brunswick Islands.
Surfing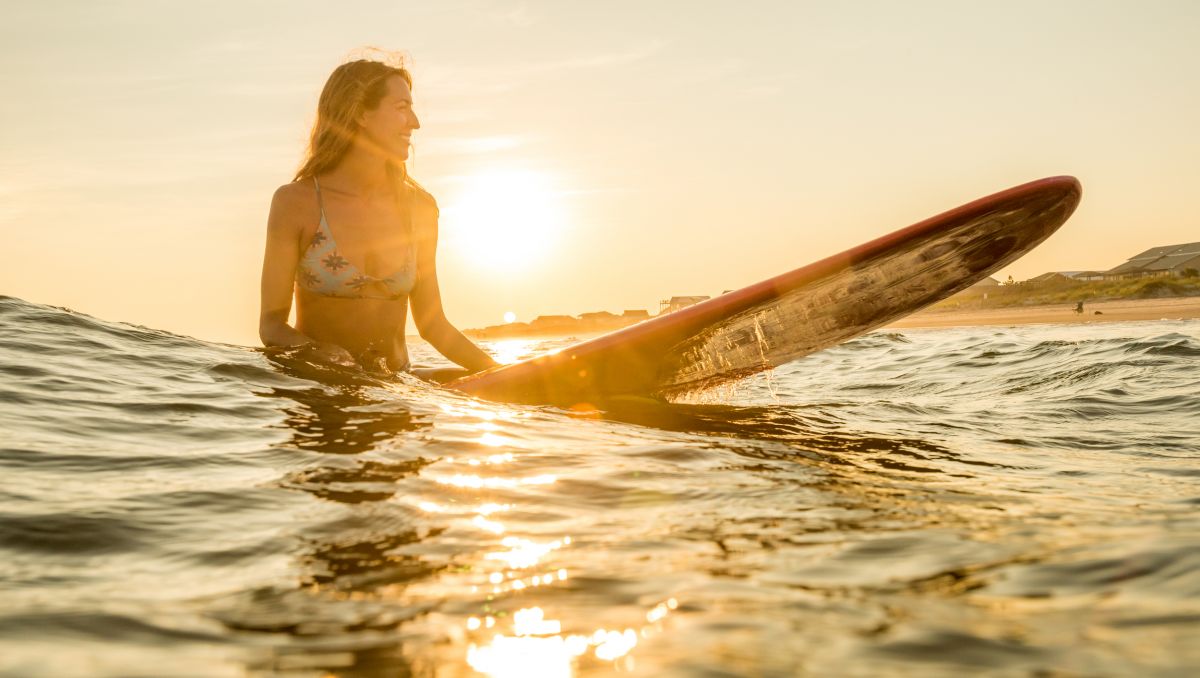 Surfing
Surfers love the waves in North Carolina. Maybe that's why National Geographic named Wrightsville Beach one of the "World's 20 Best Surf Towns." From the Outer Banks to the Brunswick Islands, experienced surfers will find breaks that offer rides hard to find elsewhere on the East Coast, but beginners can enjoy the sport as well. Surf schools offering boards, instructions and practice to introduce newbies to the sport include Outer Banks Surf School, plus WB Surf Camp in the Wilmington area.
Kayaking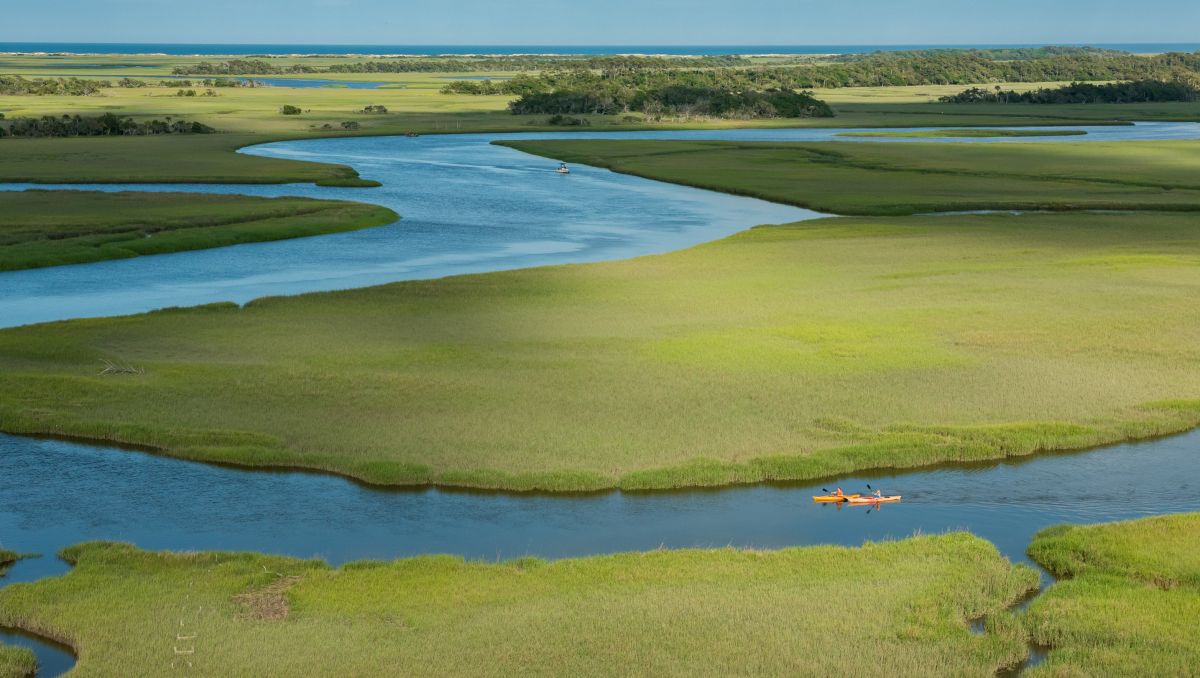 Kayaking
Touring in a kayak is a great way to see a hidden side of the coast. A number of guides offer tours, sunset trips and even fishing excursions. For rentals and guided tours, visit Kitty Hawk Water Sports on the Outer Banks and Hook, Line & Paddle in the Wilmington area. For tours along the Brunswick Islands, marsh creeks and blackwater swamps of Brunswick County, try Mahanaim Adventures.
Stand-Up Paddleboarding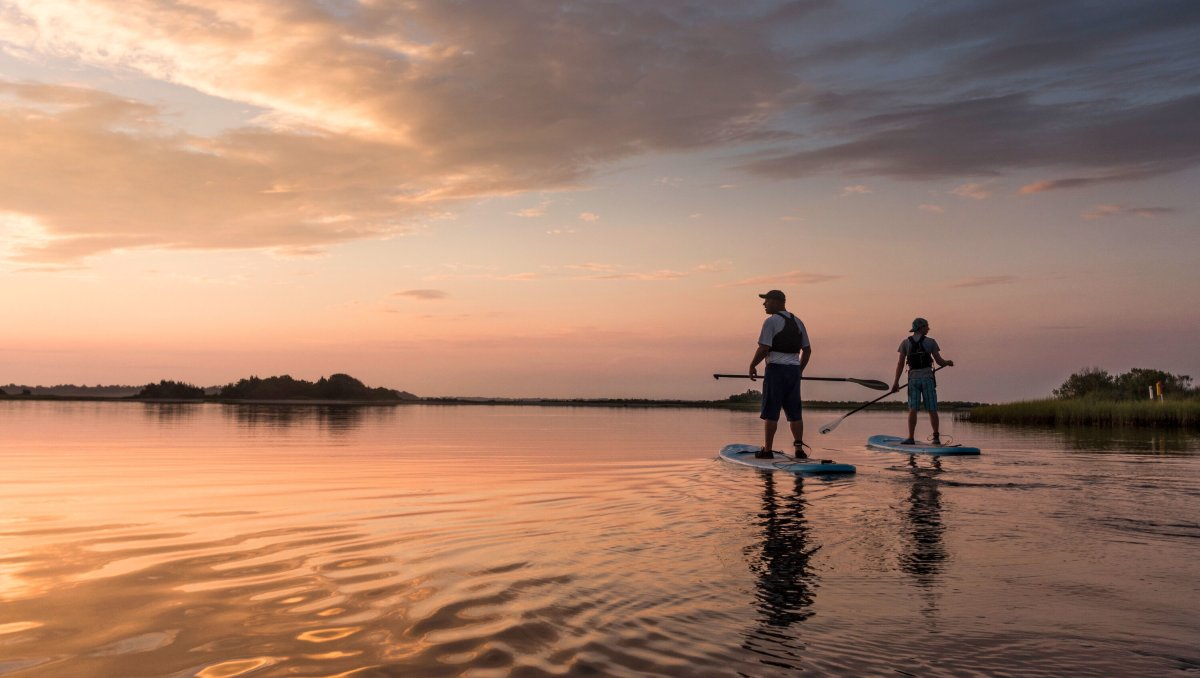 Stand-Up Paddleboarding
Kayaking is fun, but stand-up paddleboarding is exciting. Paddling these overgrown surfboards is easier than it looks, and navigating the marshes or even surfing from the top of a paddleboard takes water sports to a new level. After one lesson you'll be exploring on your own or as part of a guided tour. Many outfitters – like Paddle NC, Kitty Hawk Water Sports and Hook, Line & Paddle – offer lessons, tours and rentals.
Scuba Diving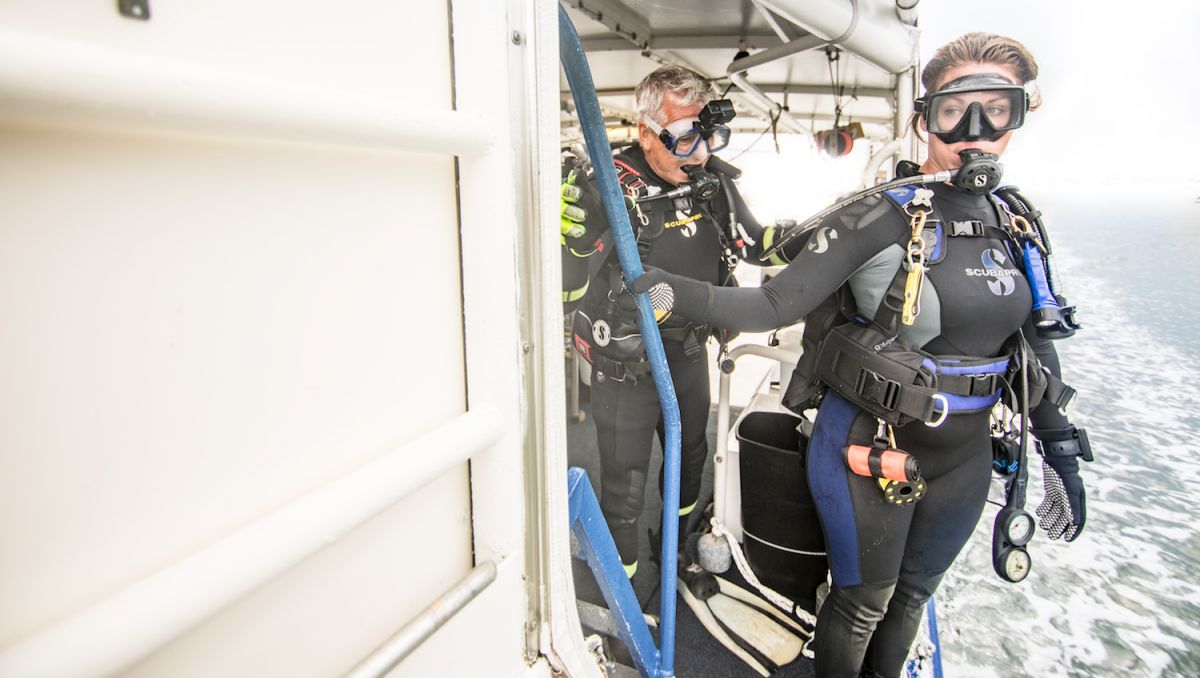 Scuba Diving
North Carolina's coast, "The Graveyard of the Atlantic," is littered with shipwrecks and other features divers can explore. Charter boats take experienced divers out up to 59 miles offshore, while novices can take their first scuba class and be in the water in a day or two. No matter where you are on the coast, dive centers like Discovery Diving and Olympus Dive Center will help you get in on the action.
Updated June 2, 2023