Race Cars, Rafting and Roller Coasters: Thrill Rides in Charlotte
There are plenty of places in and around Charlotte to let loose for fun and adventure. From white knuckles to whitewater, this four-day tour is sure to get your adrenaline pumping.
Day 1: Charlotte Motor Speedway, Race School & Team Shops
Your thrill seeker's tour begins at Charlotte Motor Speedway, home of three annual NASCAR races. Try one of the available tours, which takes you into several areas that are off-limits on race days such as the apron and winner's circle.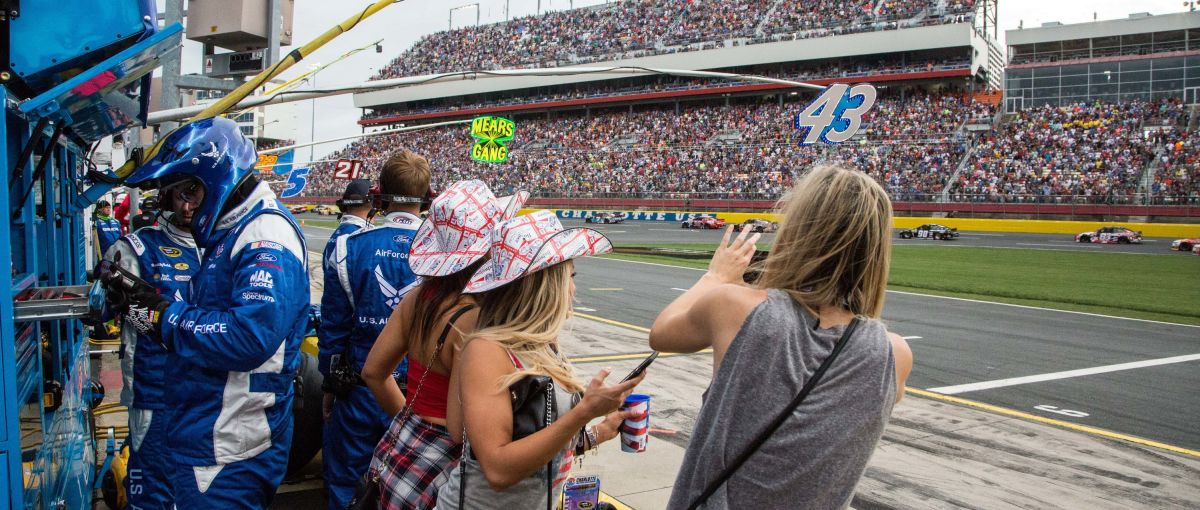 If you have more need for speed, sign up for the Richard Petty Driving Experience and drive or ride in a race car at speeds of up to 180 miles per hour.
Then take a tour of one of the many race shops located in and around the Concord and Mooresville areas. Many Monster Energy Cup and other race teams call this area home, so you're bound to find a favorite here. Most have souvenir shops and viewing rooms where you can catch the crew in action.
Finally, end your racing-themed day with dinner at Big Daddy's Restaurant and Oyster Bar in Mooresville. It has race cars proudly displayed outside, and great seafood and steaks inside. Who knows? You might even catch a glimpse of your favorite driver here.
Day 2: US National Whitewater Center
Today, take to the water at the US National Whitewater Center just west of Charlotte on the Catawba River. The Center is the world's largest manmade whitewater river and the home of US Olympic training and trials.
Here you can go whitewater rafting or kayaking, or take a more leisurely paddle in the flat water of the Catawba. If you want to stay dry, try the hiking and mountain bike trails, ropes courses or one of the largest outdoor climbing facilities in the country.
On weekends, the Whitewater Center opens its zip lines, with one that carries you over the river. If it's an outdoor experience you're looking for, you can probably find it here.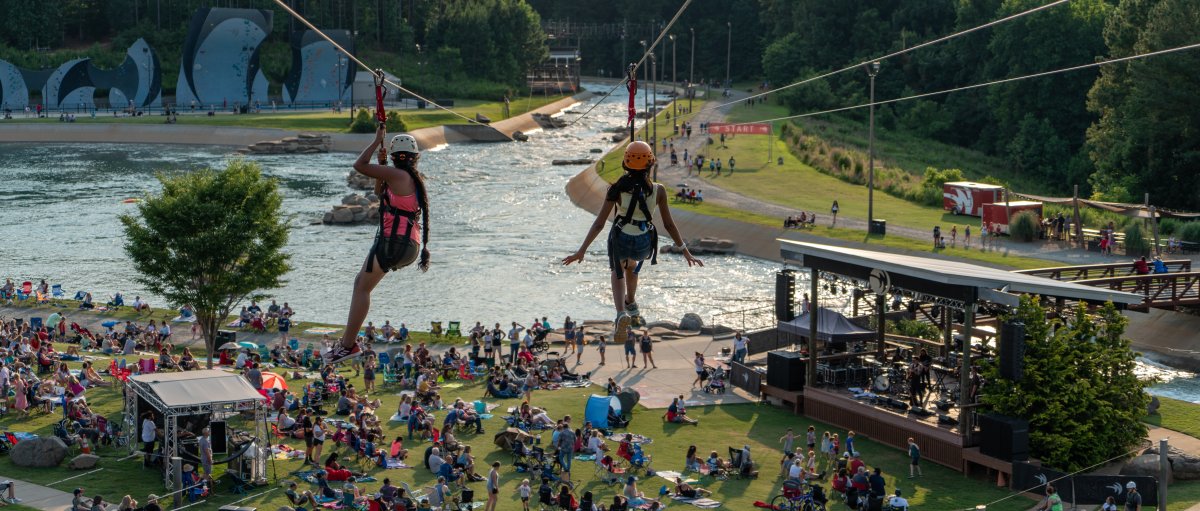 Later, wind down with food and drinks at River's Edge, either inside or on the outdoor deck overlooking the river. And on Thursday, Friday and Saturday evenings from May through September, the Whitewater River Jam provides music to go with some of the best sunsets around.
Day 3: Carowinds
Straddling the border between the Carolinas off Interstate 77, Carowinds offers a day's worth of fun all in one spot. Ride the tallest, longest and fastest giga coaster in North America when you hop on Fury 325, where you'll reach heights of 325 feet and speeds of 95 mph. The Nighthawk, a roller coaster that takes riders through eight inversions, most flying face down, is just one of the many thrill rides here. There are also kid-friendly rides, concerts and events, and Carolina Harbor – the largest water park in the Carolinas – to keep everyone happy.
After a full day of fun, find your way into Pineville and have dinner at the Waldhorn Restaurant. This authentic German-themed restaurant features such classic dishes as sauerbraten and spaetzle, and is home to the Charlotte area's most popular Oktoberfest celebration every fall.
Day 4: Crowders Mountain State Park
Today, head south on Interstate 85 into Gaston County and spend some time at Crowders Mountain State Park, a popular place for city dwellers from Charlotte who want to have a wilderness experience just 45 minutes from home.
The park contains two peaks, Crowders Mountain and Kings Pinnacle, which are remnants of a mighty mountain range that once towered thousands of feet above sea level. Saved from encroaching mining interests in the 1970s, the park quickly became a haven for outdoor enthusiasts.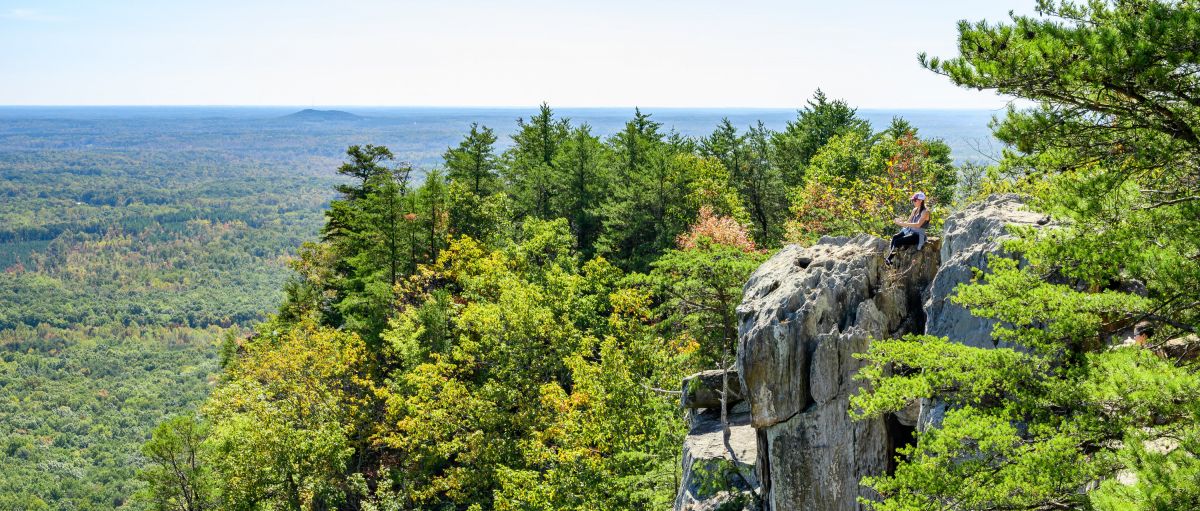 Here you can try to climb one of the challenging rock faces, rent a canoe, fish for bass or bream, or hike 11 trails. Take the 2-mile Pinnacle Trail to 1,705 feet, the highest point in Gaston County, and get spectacular views of the distant Charlotte skyline to the east and the foothills of the Blue Ridge Mountains to the west.
By the time you've finished your day at Crowders, you'll probably be ready for a big plate of North Carolina barbecue. Head back into Charlotte and belly up to a table at Mac's Speed Shop, a popular eatery housed in a former transmission shop on South Boulevard. The barbecue, the classic Southern side dishes, and the 160-plus beers from around the world have made this a local favorite, but Mac's also specializes in wings, ribs and brisket.
Updated August 6, 2021