Stunning in Spring: 8 Instagrammable Spots Across North Carolina
Mother Nature puts on quite a show in the spring throughout our state. The mountains offer a wildflower bonanza from late April all the way to October, and the coast's spring display has earned it the nickname "The Azalea Coast," with the season kicking off at Wilmington's famed Azalea Festival in April. And in the central region, attractions serve up perfect photo-ops that are so fun and colorful, you won't even need a filter.
Don't forget to use #visitnc when you post so we can follow along!
1

Beach Rentals on the Outer Banks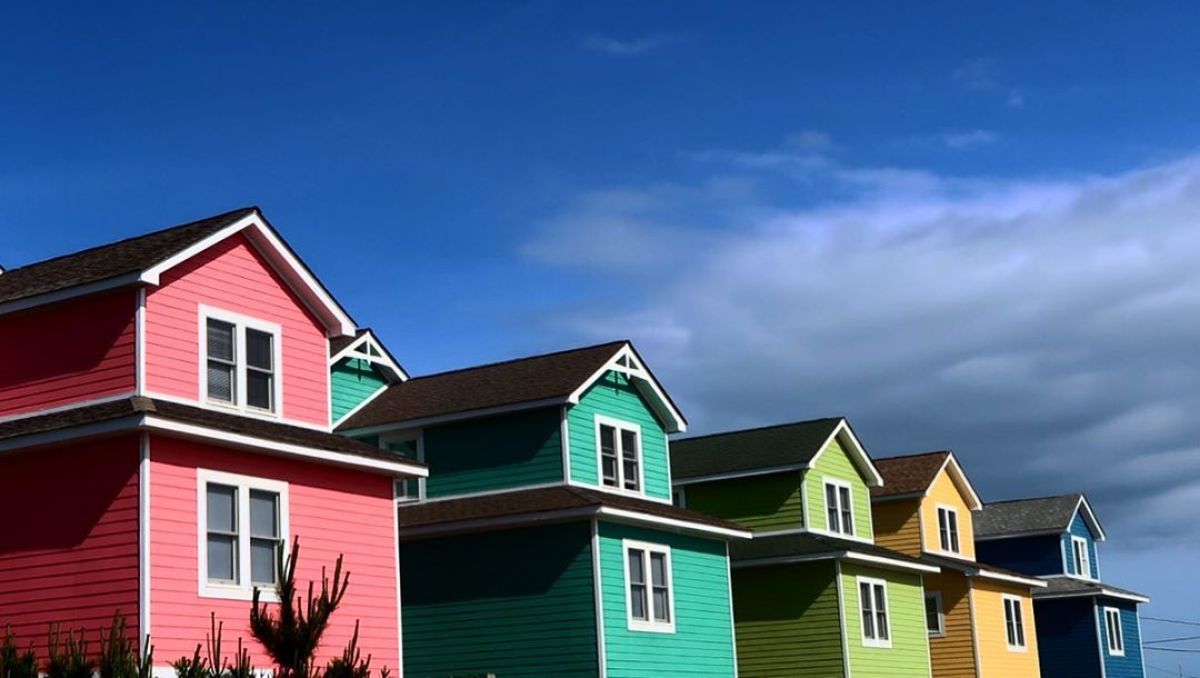 1

Beach Rentals on the Outer Banks

Nags Head

See on map
Avoid peak season prices and relish walking Nags Head's 11 miles of coastline when you stay before mid-June. These picture-perfect, bright beachfront vacation rentals provide easy access to one of America's tallest active sand dune systems at Jockey's Ridge State Park and one of the best hang-gliding schools in the world at Kitty Hawk Kites.
Insider tip: Many vacation rentals in the Outer Banks require week-long stays – especially during the summer months – but you can find partial week rentals through Atlantic Realty, Sun Realty and Southern Shores Realty in the offseason.
2

North Carolina Zoo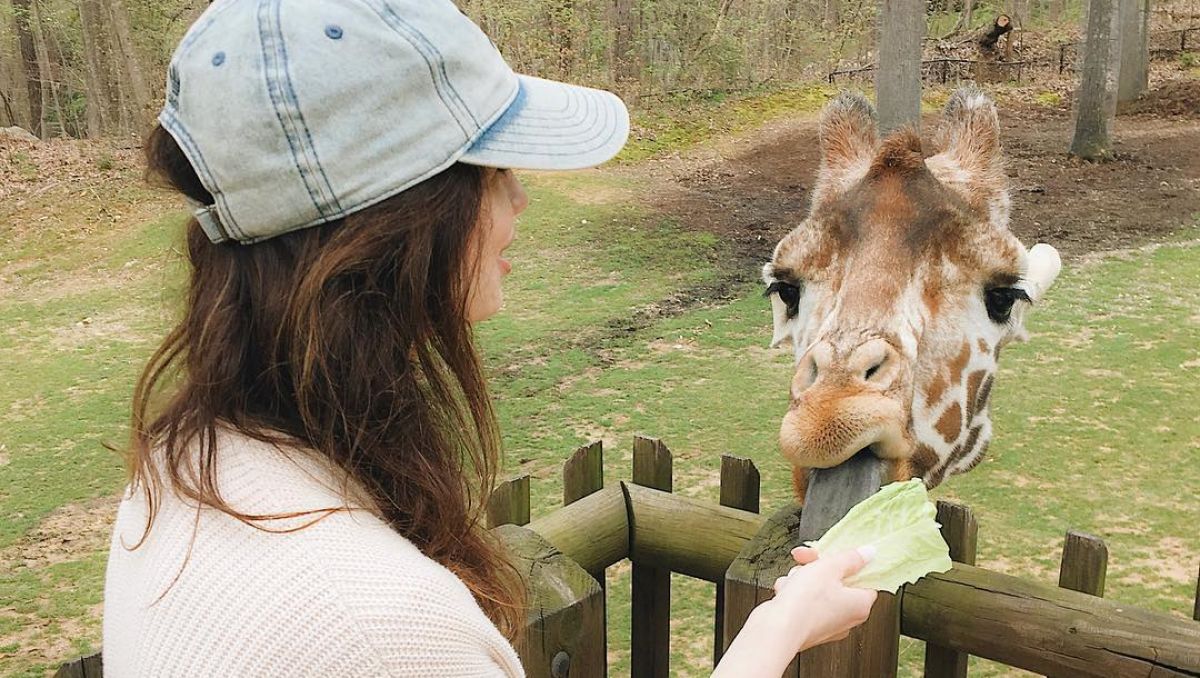 2

North Carolina Zoo

Asheboro

See on map
Of course you expect some special experiences at the world's largest natural habitat zoo with 2,600 acres in all, and hand-feeding giraffes will certainly rank high as a memorable moment for you and your family for years to come.
Must-know: The Acacia Station Giraffe Deck opens for the season in April, and a separate cash-only $5 ticket must be purchased in order to access this deck. However, three other free viewing areas are also available throughout the park.
3

Grandfather Mountain and the Mile High Swinging Bridge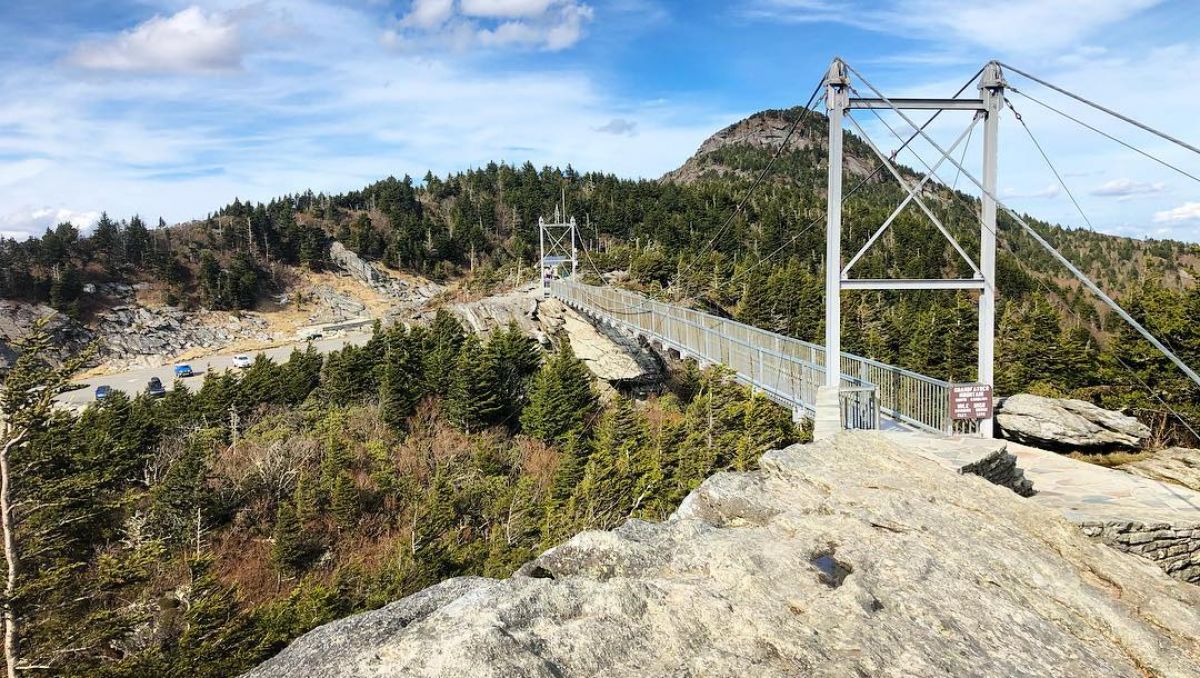 3

Grandfather Mountain and the Mile High Swinging Bridge

Linville

See on map
Not for the faint of heart, this 228-foot suspension bridge – America's highest – welcomes more than 250,000 brave souls every year who trek across to soak in the 360-degree panoramic views.
Pro tip: Avoid the crowds and make your journey before 11 a.m. or after 3 p.m., and plan to spend at least three hours exploring the bridge and one of Grandfather Mountain's 11 trails.
4

Airlie Gardens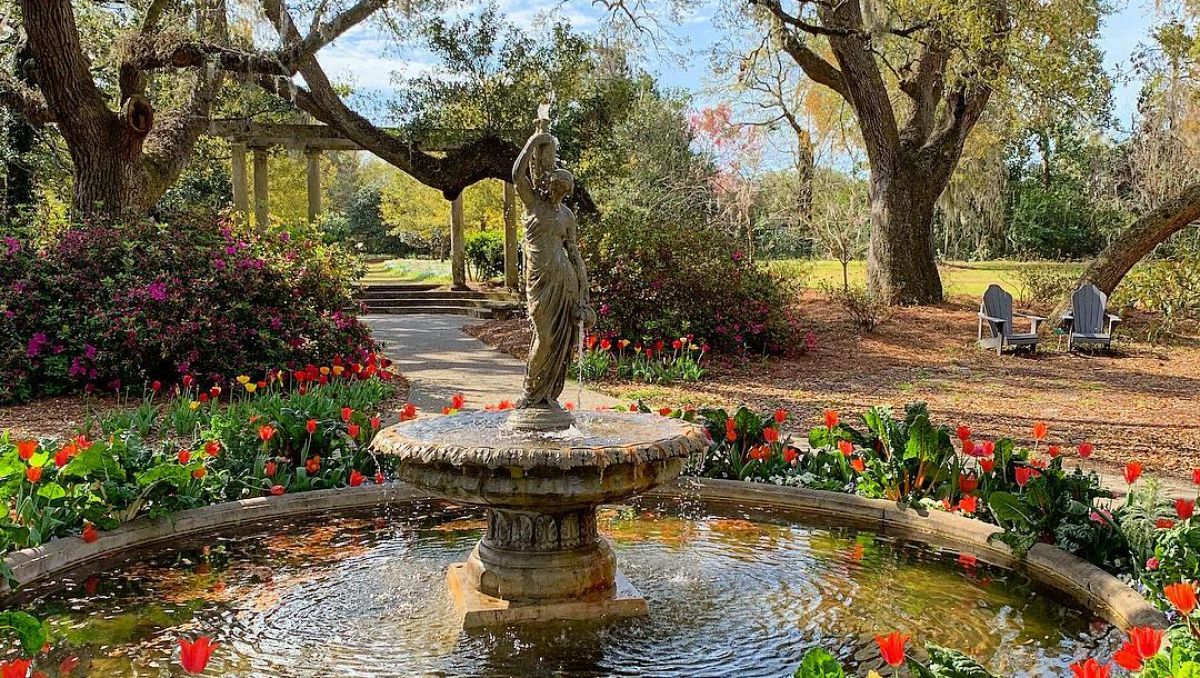 4

Airlie Gardens

Wilmington

See on map
With more than a century of care going into this breathtaking formal garden, Airlie Gardens is one of the most popular attractions in Wilmington. The self-guided 1.2-mile walking tour takes a leisurely 1.5 hours, but you'll also want to make time to explore the 67-acre compound's Butterfly House, lakes, historic structures and plethora of permanent sculptures, including a bottle-made chapel celebrating self-taught artist Minnie Evans, who used to work at the gardens as gatekeeper.
Plan your trip: Many folks make a tour of Airlie Gardens part of their Azalea Festival itinerary, but you can also capture the 100,000 azaleas and camellias in full bloom typically from mid-March to mid-April.
5

Optimist Hall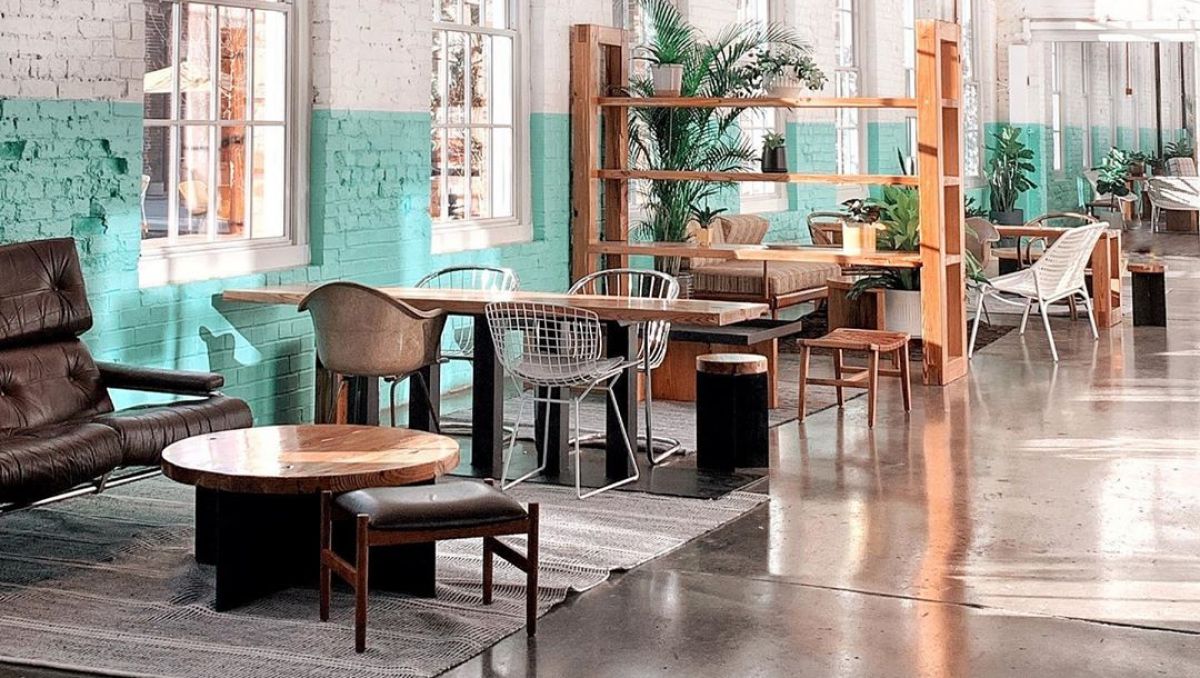 5

Optimist Hall

Charlotte

See on map
This food and drink hall features pretty pastels, natural wood fixtures, and tons of plants while its patio haven showcases the historic 1892 building's brick exterior with string lights and pops of yellow decor. With more than 20 businesses sharing this 147,000-square-foot redevelopment, you'll want to plan your next trip to Charlotte immediately just to try more of Optimist Hall's goods (and snap more pics, of course).
Where to go: The Dumpling Lady is a Charlotte phenom that utilizes produce from local farmers (order the pork and chives dumplings), while beloved Fonta Flora Brewery – known for plow-to-pint ingredients – opened its third location here.
6

Blooms in Linville Gorge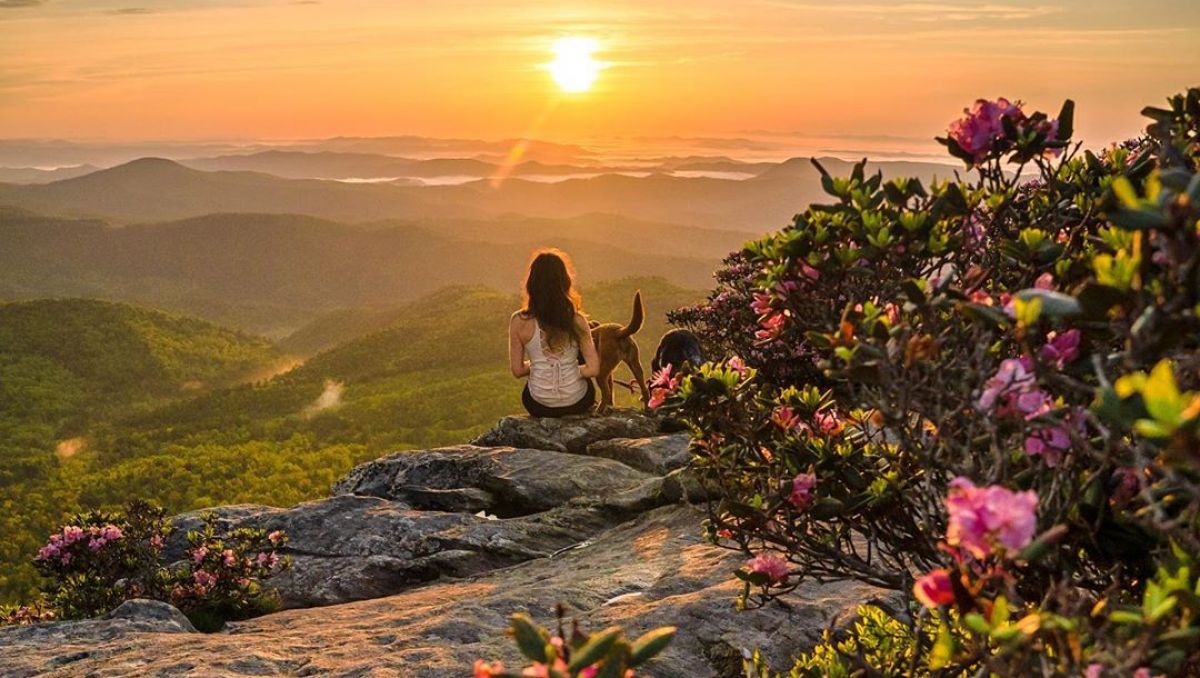 6

Blooms in Linville Gorge

Marion

See on map
Nicknamed "The Grand Canyon of the East," this 12,000-acre wilderness area features 12 miles of steep walls surrounding the Linville River. The rugged peaks and outcroppings make for a stunning juxtaposition against the array of bright blooms in every color.
Must-do: A trip to Linville Gorge deserves plenty of time set aside to view the magnificent Linville Falls from several photo-worthy angles. Enjoy four overlooks from the Erwins View Trail, or head to the bottom of the powerful waterfall via the Linville Gorge or Plunge Basin trails.
7

Surf City Ocean Pier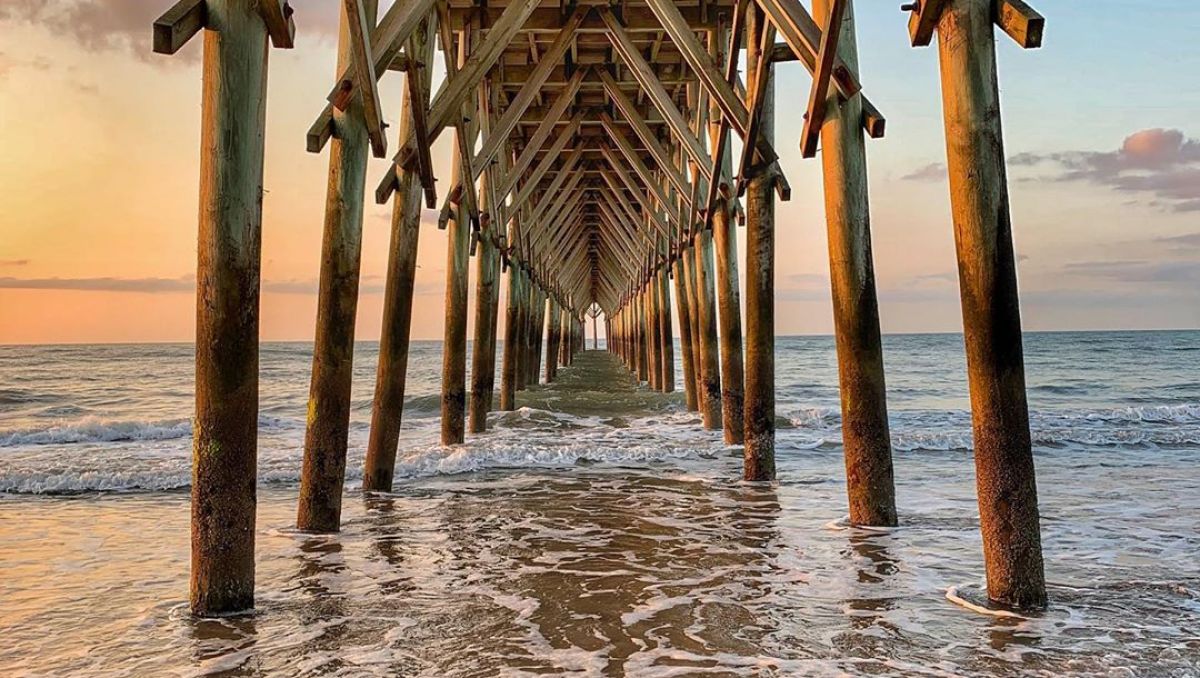 7

Surf City Ocean Pier

Topsail Island

See on map
Just picture all the ways you can capture this striking 1,000-foot pier: underneath, above, or from the vantage point of Surf City's boardwalk or number of bike paths. In fact, the pier's underside has been dubbed "The Surf City Cathedral." See how the wood appears to bend in?
Instagram challenge: Enjoy a beach day by the pier (there's a grill, plenty of shopping and you can fish too), and snap photos throughout the day to capture the ever-changing lighting and shadows, especially at sunrise and sunset.
8

Lakeview at Fontana's Treetop Soaking Cabanas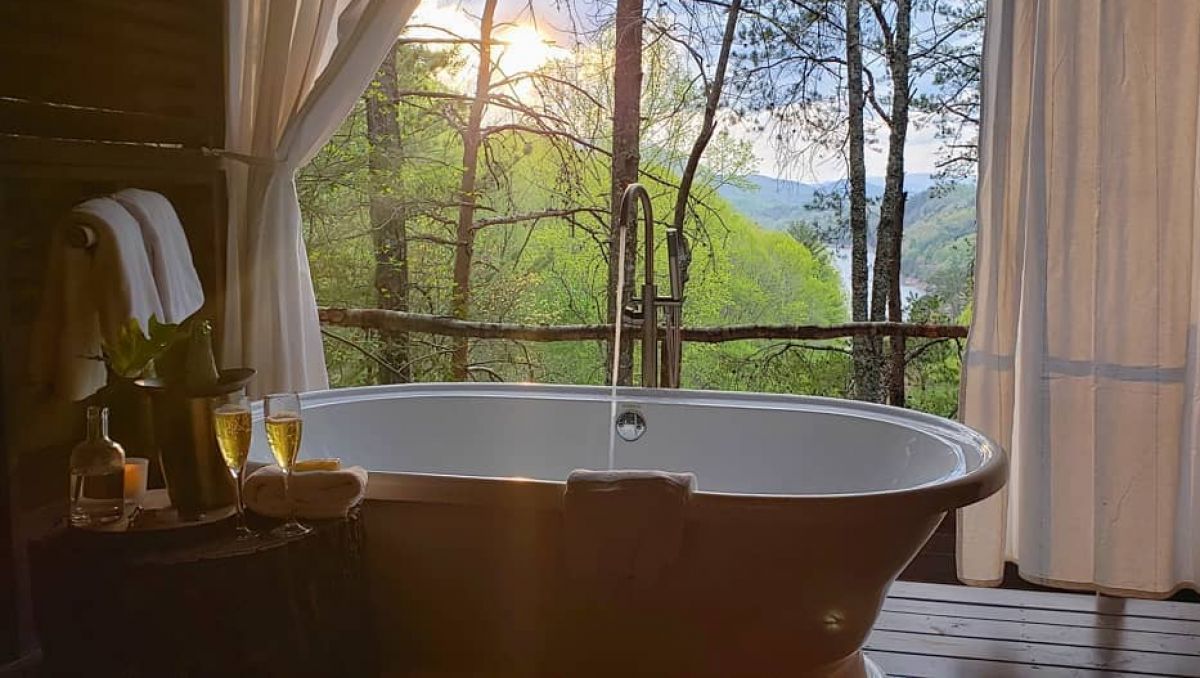 8

Lakeview at Fontana's Treetop Soaking Cabanas

Bryson City

See on map
After a day outdoors enjoying North Carolina's spring beauty, relaxation is in order, and the treetop soaking tubs at this heralded mountain resort certainly deliver. From your two-person private tub seemingly straight out of a movie, you're in the catbird seat overlooking the NC's Great Smoky Mountains and the 10,000-acre, emerald green Fontana Lake.
Need to know: Rooms here don't have TVs, so be ready to unplug and enjoy a complimentary wine hour, yoga classes every morning and the property's hiking trails.
Updated February 9, 2023