Beyond the Guidebook: North Carolina Zoo in Asheboro
Everyone says you have to see the North Carolina Zoo in Asheboro. But being a "must see" doesn't mean it can't surprise you. Learn more about this classically North Carolina destination, and then go beyond the guidebook with our insider tips.
Must-See Merits
It's the nation's largest walk-through, natural habitat zoo. Situated in central North Carolina near the scenic Uwharrie Mountains are 5 miles of walkways meandering through 500 acres of carefully recreated habitats of various African and North American animal species – and a new Asia region with tigers, red pandas and Komodo dragons is expected to open in 2026.
Plan Your Visit
The zoo comprises several areas representing different regions of the world. Plan at least five hours (if not a full day) to explore them all.
Watani Grasslands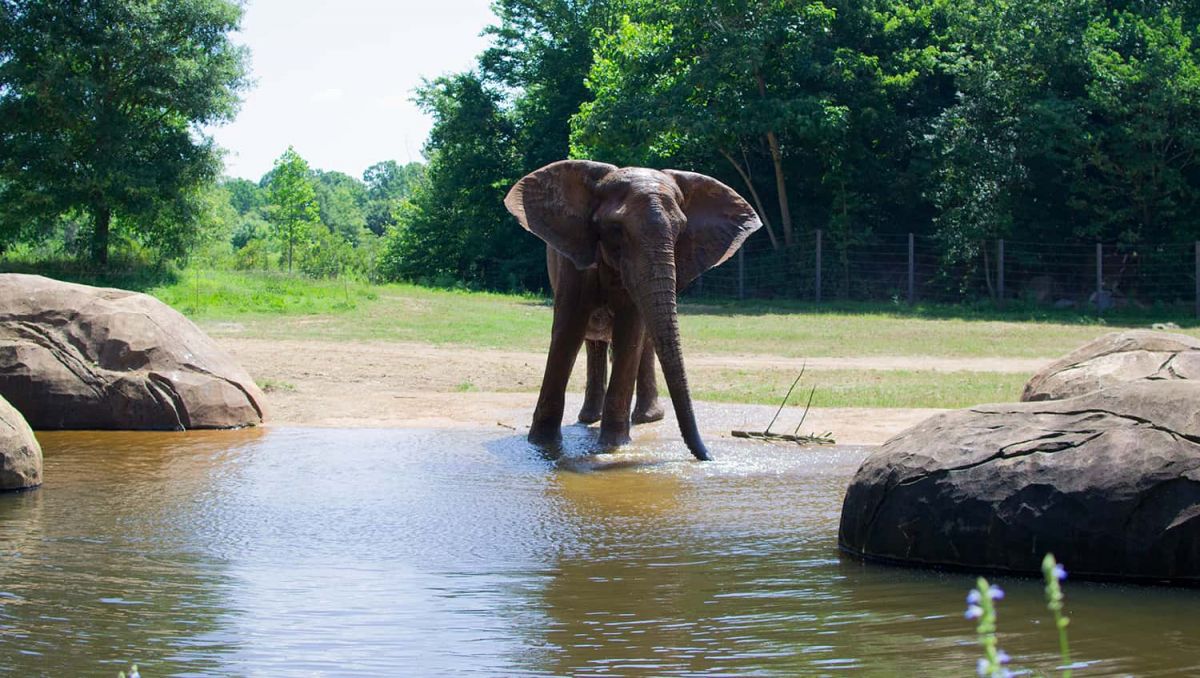 Watani Grasslands
Africa
The multi-exhibit Watani Grasslands boasts some of the largest and most technologically advanced facilities for the care and exhibition of elephants and rhinos. The 7-acre pachyderm exhibit includes an immersion walkway that extends more than 100 feet into the living space to allow you an up-close look at the elephants – and vice versa.
Trip tip: Hop on a specially outfitted, open-air vehicle for a tour – a Zoofari – of the 40-acre exhibit with an experienced zoo educator who will introduce you to nearly 100 animals. Buy your tickets at Junction Plaza when you arrive – seating is first-come, first served.
Acacia Station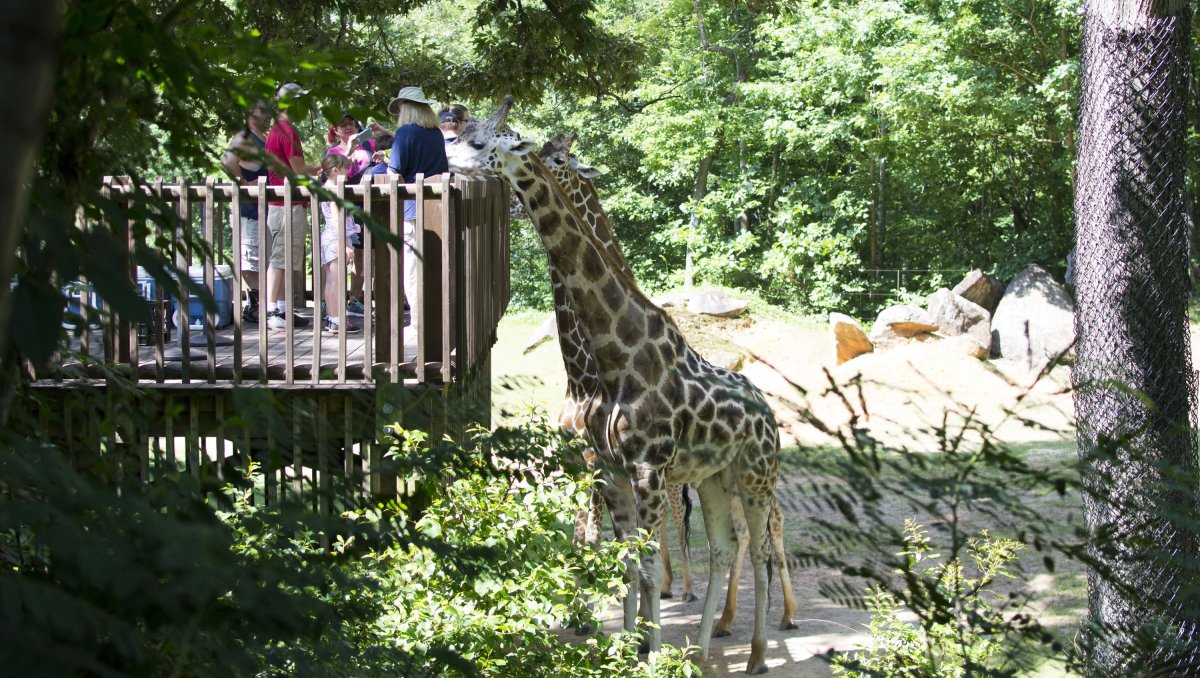 Acacia Station
Africa
A tree-level deck known as the Acacia Station is located at the northern end of the Forest Edge. For a nominal fee, you can greet giraffes from among the trees while enjoying a bird's eye view of their habitat. Observe these graceful creatures as they mingle in the 3.5-acre exhibit designed to resemble the savannas of Kenya.
The Desert
The Desert
North America
An indoor attraction, The Desert, teems with creepy-crawly creatures such as rattlesnakes, giant hairy scorpions, vampire bats, skinks and Gila monsters, as well as roadrunners and ocelots.
Rocky Coast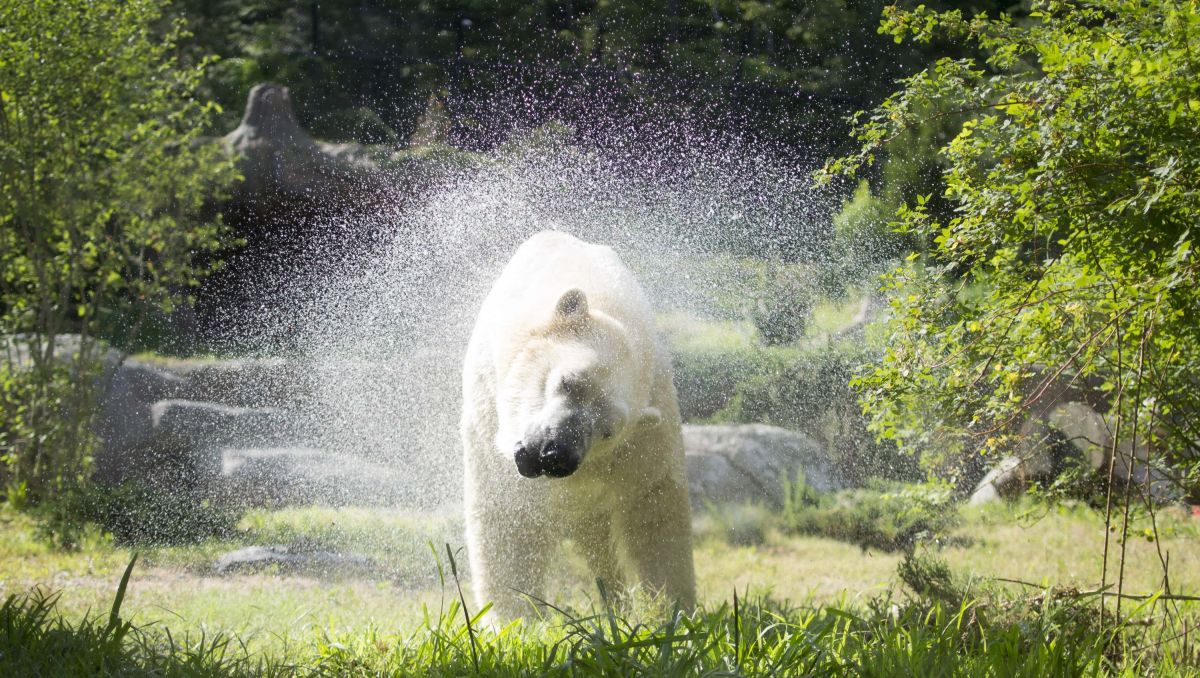 Rocky Coast
North America
Cool off at the Rocky Coast exhibit, where you'll see Arctic creatures galore. Get up close and personal with seals, sea lions, polar bears, Arctic foxes and horned puffins. With underwater views, this exhibit is unforgettable.
KidZone
KidZone
North America
Interpretive galleries and informative signs throughout the zoo will teach you about the connections between people, animals and the earth. For younger guests, the zoo also features a KidZone, a playground that resembles a giant squash vine and contains a 3-foot ladybug, a 6-foot praying mantis and several super-size bees.
Air Hike Ropes Course
Air Hike Ropes Course
Africa
Open seasonally, this elevated ropes course is a fun way for members of the whole family to burn off energy and have an adventure. The Air Hike Ropes Course features a series of challenges and obstacles, including rope tunnels, swinging logs, plank walks, tight ropes and balance beams. With 23 obstacles and a skilled guide to help you navigate, you'll have a great time testing your wits and physical agility.
Go Beyond the Guidebook
If a visit to the zoo has you in the mood to continue enjoying the outdoors, consider adding a trip to the Conservators Center to your visit. About 90 minutes from the North Carolina Zoo, this animal conservatory in Burlington grants guests an incredible, intimate experience with the 20+ species. Public tours are available with a reservation and feature a walking expedition with a highly trained guide. Feed the tigers and hear a lion roar and the wolves howl on this incredible journey.
If birds of prey are more your speed, check out the Carolina Raptor Center in Huntersville. Its raptor trail is a 1,500-acre nature preserve that's home to eagles, hawks, vultures, falcons and owls.
Updated March 12, 2023