8 Can't-Miss Restaurants on the International Food Trail in Jacksonville, NC
Come hungry to Jacksonville and Onslow County, where US Marine Corps Base Camp Lejeune and Marine Corps Air Station New River bring cultural ties – and tastes – from countries around the world. Enter: the International Food Trail. From ice cream and coffee to seriously authentic fare, this trail was curated with service, taste and authenticity in mind. If you share any photos on social, use #InternationalFoodTrailJNC so we can drool over your meal too.
1

Filipino Cuisine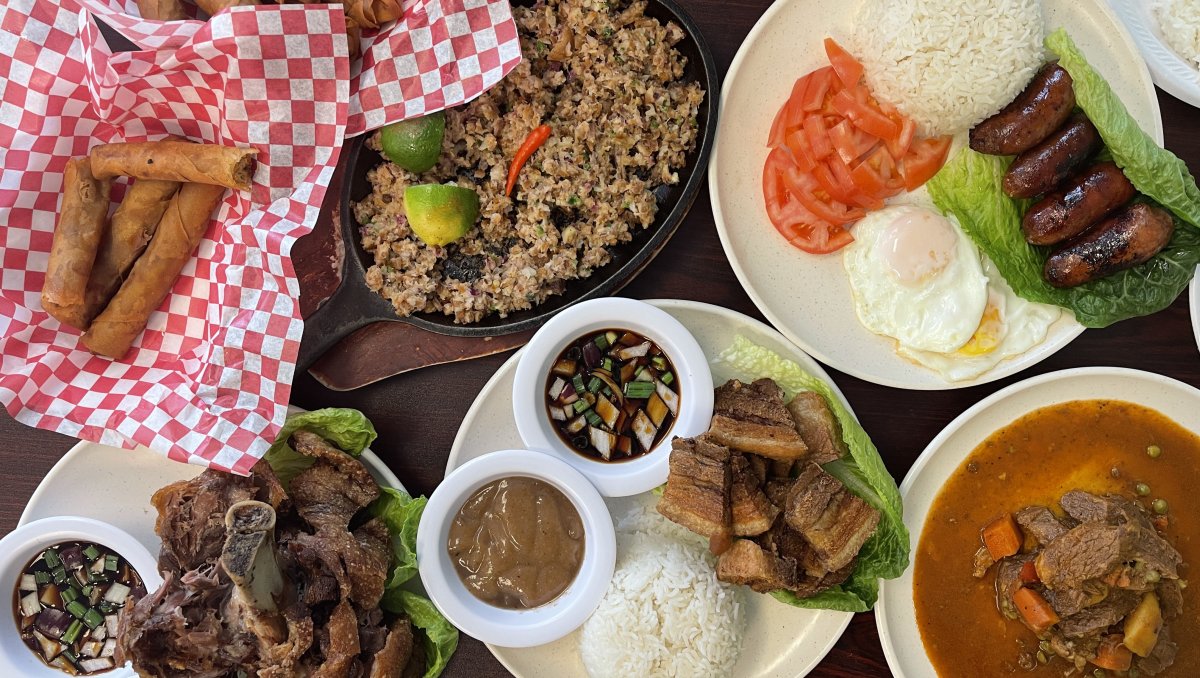 1

Filipino CuisineSee on map
Enjoy counter service from a daily buffet where you can point to what you'd like among the soups, stews and noodle dishes. Or simply ask for what's on the picture menu found over the buffet. Owner and chef Josse Passion can make just about anything, ranging from classic crispy lumpia (a Filipino eggroll of sorts) to traditional sisig, a tantalizing dish made from pork belly sautéed with ginger and onions and served sizzling hot on a cast-iron skillet.
Don't miss: hand-rolled lumpia. And save room for the locally baked cassava cake for dessert – it's a must, and you can get it to-go too.
2

Liliana's Colombian Restaurant and Bakery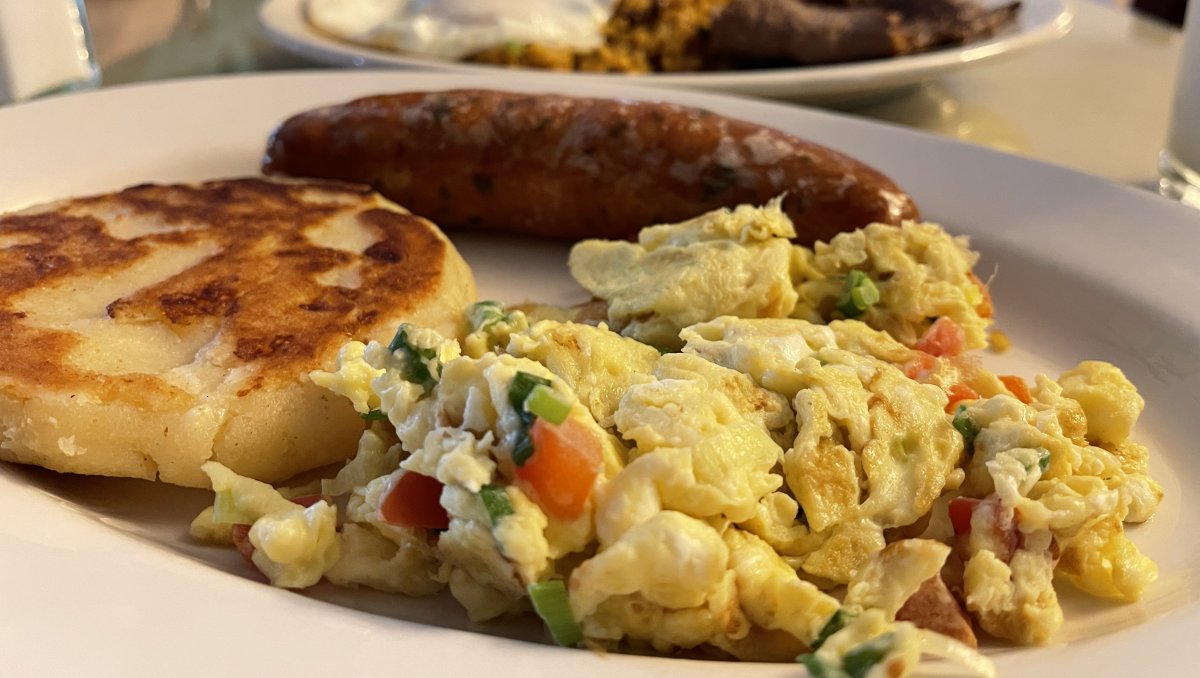 2

Liliana's Colombian Restaurant and BakerySee on map
Liliana Rios and her mother, Aura Marie Ramirez, are the talents behind the homemade dishes, pastries and cakes at this traditional Colombian restaurant. Start your meal with refreshing juices, which can also be ordered with milk for a creamier taste. Then try the papa rellena de res, deep fried mashed potatoes stuffed with ground beef, and the sancocho de gallina, a thick and satisfying chicken stew. For Saturday breakfast or brunch, try the flavorful but not-too-spicy Colombian chorizo with eggs for a great way to start the day. 
Don't miss: freshly baked arepas – Colombian cornmeal cakes stuffed with cheese. Recently made famous by the Disney movie Encanto, arepas here have become a fast favorite.
3

Marrakesh Mediterranean Cuisine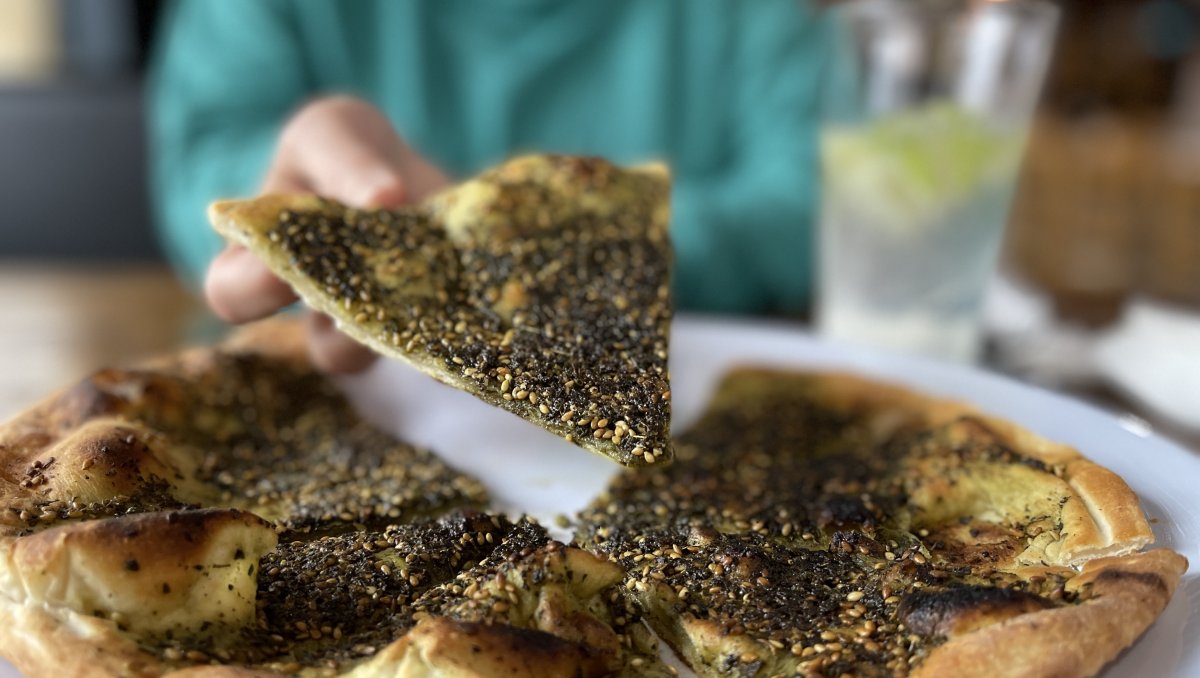 3

Marrakesh Mediterranean CuisineSee on map
Ahmad Raman opened this restaurant in 2010, and it's now run by his sons and grandson. Head here when the mood strikes for a Moroccan and Mediterranean vibe, where the interior speaks to the family's heritage and you can watch the chefs cook in the open kitchen. Start your meal with citrusy spiced za'tar pita drizzled with olive oil, or share a spread of the traditional dips and salad sides. Marrakesh also offers a full bar, wine list and kids menu.
Don't miss: stuffed grape leaves or kabobs (chicken, beef or lamb), served hot off the grill. Be sure to ask for a side of classic tabouleh salad (a lemony mix of chopped parsley, green onions, cracked wheat, tomatoes and olive oil). And if you love lamb, an order of chops is a must.
4

The Milk Road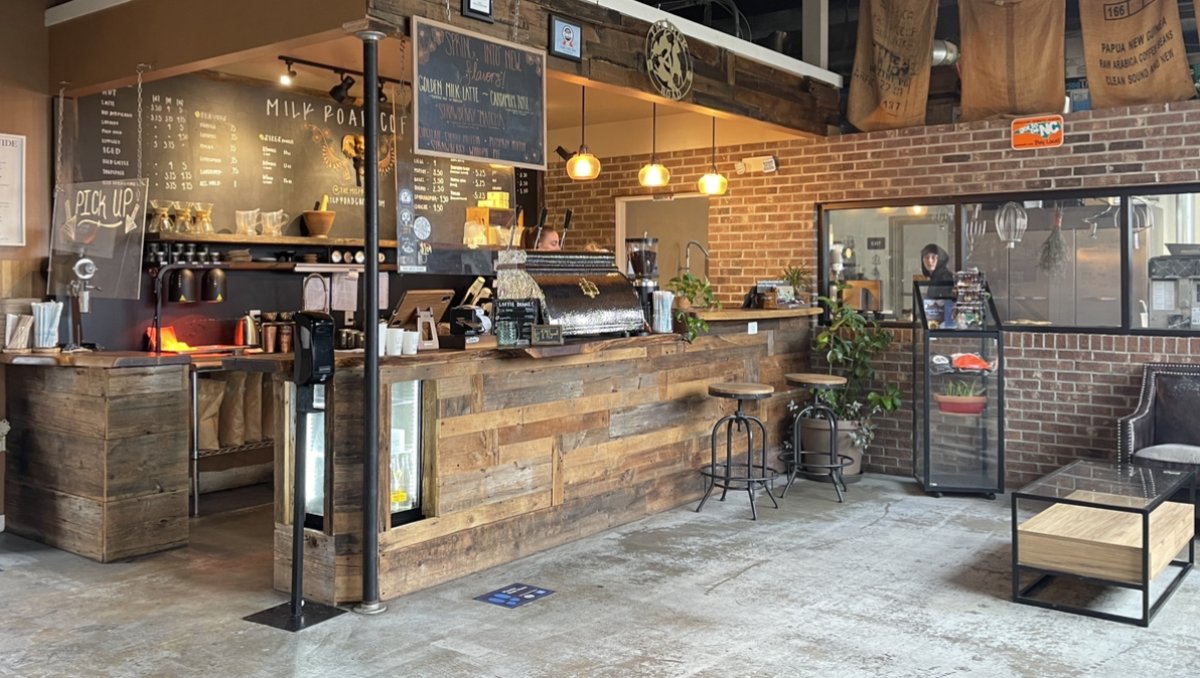 4

The Milk RoadSee on map
The veterans who founded this place couldn't find the coffee or unique waffles they experienced during deployment, and so the Milk Road was born. What lends the international flavor at this coffee shop? Freshly made liège Belgian waffles. These irregularly shaped waffles are made with a thick, soft dough studded with chunks of pearl sugar. When the dough cooks, the chunks of sugar caramelize for an irresistibly sweet crunch in every bite. The shop offers local gift items and a subscription coffee service, plus indoor and outdoor seating or private cabanas that look into the espresso garden.
Don't miss: the array of seasonal, freshly baked pastries and whoopie pies made without additives or preservatives (like everything else served here).
5

Havana 58 Cafe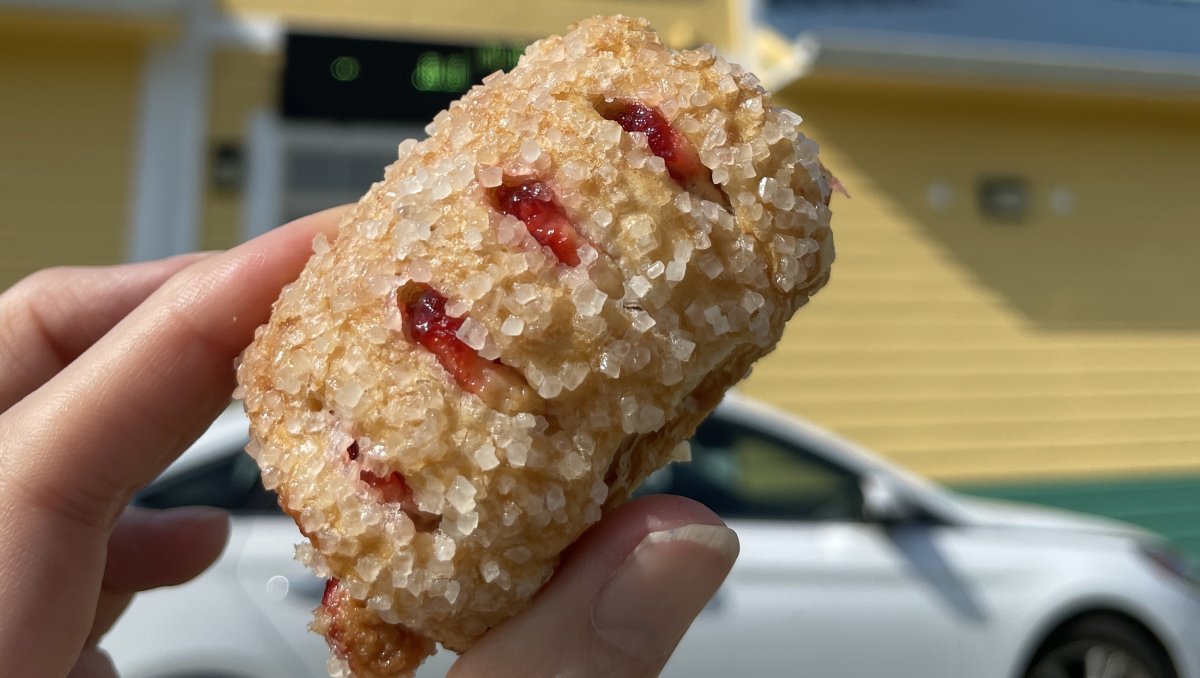 5

Havana 58 CafeSee on map
This hidden gem of a coffee shop is veteran-co-owned and drive-thru only. Even if caffeine isn't your thing, Havana 58 makes fruit smoothies and offers tasty "pup cups" for any four-legged friends in the car. Tres leche cake, tiramisu and chocolate cake are also on the menu here. Need protein? Try the Cuban hot dog – a cross between a Cuban sandwich and a hot dog in a bun with pickle and mustard.
Don't miss: The Cubano coffee is served as an espresso shot sweetened with cane sugar simple syrup. For a fabulous iced coffee experience, order the non-alcoholic espresso martini, where the powerful Cuban roast coffee is served over ice with a dreamy mix of cream and chocolate syrup.
6

Ice Cream Shop Paleteria Deya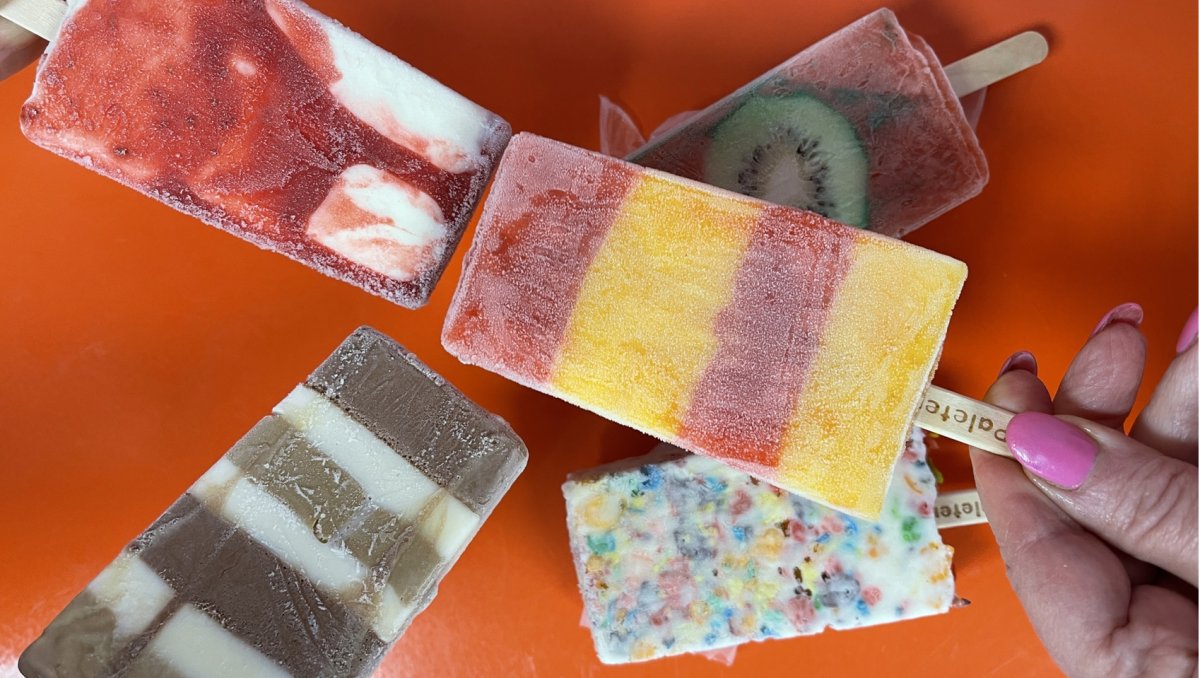 6

Ice Cream Shop Paleteria DeyaSee on map
Homemade Mexican ice cream, handcrafted popsicles, and traditional Mexican snacks promise flavor and adventure at this spot that speaks to the kid in all of us. Everything in this family-run ice cream parlor is made from scratch with all-natural ingredients. The freezers are filled with a colorful assortment of 43 popsicle choices and 24 ice cream flavors. When it comes to savory snacks, all options are made-to-order. Want a unique smoothie? Order the popular sweet/sour/spicy/salty mangonada, a frozen mango smoothie traditionally seasoned with sweet, spicy chamoy (a sauce made with chilies, hibiscus and dried apricots) and tamarind paste.
Don't miss: esquites, a Mexican favorite. It's boiled street corn served in a cup layered with mayo, crumbled Mexican queso, lime juice and chili powder.
7

Pho 7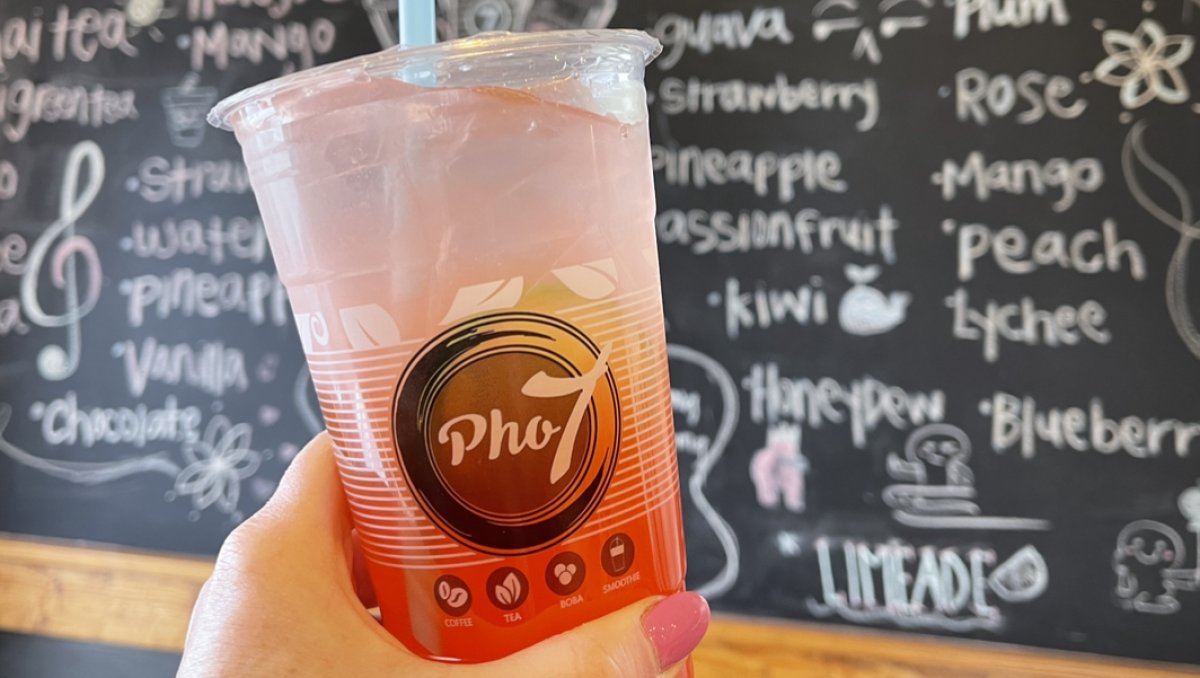 7

Pho 7See on map
This casual Vietnamese, family-friendly dining spot is tucked into an unassuming shopping center west of downtown. Go here for a quick lunch or simple dinner. Matcha, Thai tea, honeydew, watermelon, kiwi, lychee, dragon fruit (and more) inspire a wide assortment of milk teas, tapioca teas, and fruity tea refreshers to start or accompany your meal. The restaurant's namesake dish, pho, is seasoned with lime, jalapeno, Vietnamese basil, cilantro and bean sprouts.
Don't miss: the xào (stir fry) comes with soft noodles, crispy noodles or white rice – but the crispy rice noodle option is especially delicious. The chef cleverly fries noodles into a nest that surrounds stir-fried veggies and your choice of proteins. It's almost too pretty to eat. Almost.
8

Pollos Tete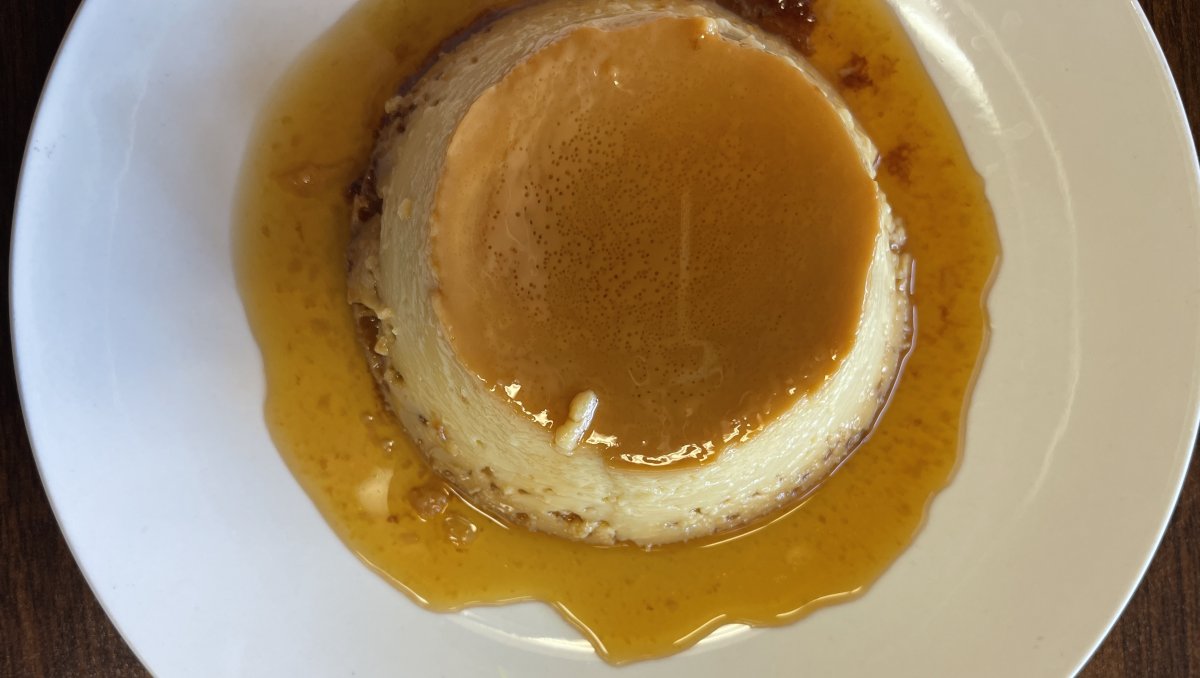 8

Pollos TeteSee on map
This casual, family-owned dining spot is the place for Peruvian/Bolivian-style rotisserie chicken – and they'll treat you like family. Cooked over charcoal, the chicken comes in whole, half or quarter portions alongside homemade yellow (mild) or green (hot) sauces. Sides of tender, tempting fried yuca (think french fries, but cut thick) and a fresh salad complete the meal. You can order South American chicken, fish and rice platters, or salads and sandwiches too. Drink options include an assortment of traditional South American bottled and canned sodas.
Don't miss: homemade flan for dessert.
Top Off Your Trip with More Jacksonville Sites
Jacksonville's natural beauty and proximity to beaches luckily offer budget-friendly options to stretch your legs after your meals – and to work up an appetite until your next one. Bike Jacksonville's 20 miles of paved greenways, hire a fishing charter, stroll Lejeune Memorial Gardens or search for seashells at Hammocks Beach State Park.
This article was produced in partnership with Visit Jacksonville NC.
Updated December 20, 2022