Bask in the Relaxed State of North Carolina's Piedmont
Our state's central region is full of great places to center your mind. Find a healthy state of balance up a cliff, down on a farm, or in the middle of a yoga class or spa treatment. Cold beers and cool breezes are pretty relaxing too.
Natural Zen
Time spent with nature may be the ultimate de-stressor. In Danbury, climb on 400-foot-high cliffs, paddle the Dan River or spend the night in a rustic cabin at Hanging Rock State Park. Or just go for a hike – 20 miles of wooded trails lead past picturesque waterfalls and high rock cliffs.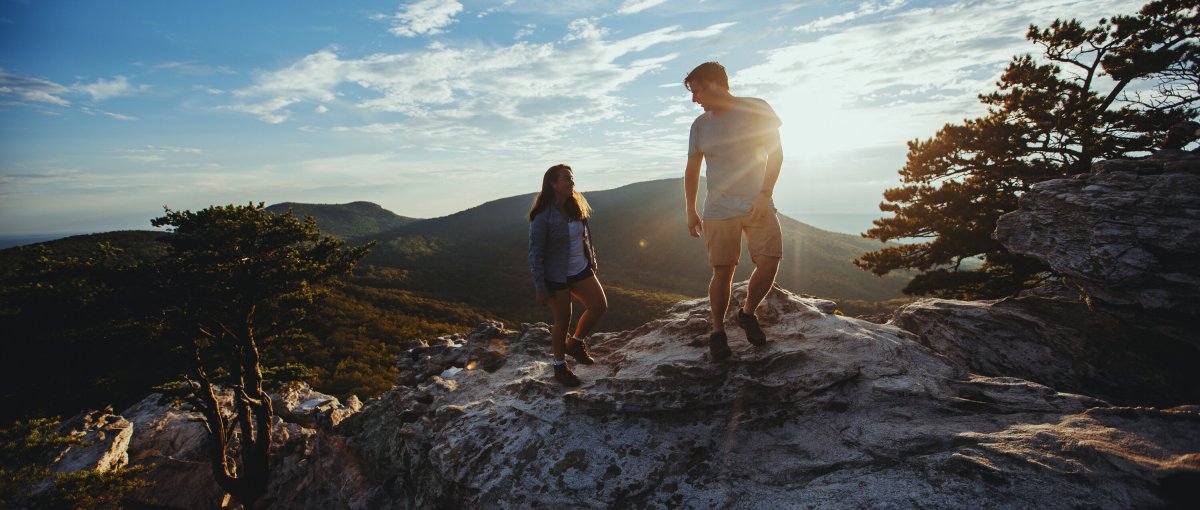 Farm life is pretty sweet – just ask the resident honeybees at Honeysuckle Tea House in Chapel Hill. While it's primarily used for private events, the tea house is open to the public for special events such as Halloween costume parades, holiday farmers markets, tea parties and yoga.
Yoga with a Twist
What's your yoga flavor? Winston-Salem has studios galore. If hot yoga and goat yoga seem so last year, it's time you tried hip-hop yoga. 2B Yoga's vinyasa-style poses are set to a bust-a-move beat, leaving you feeling simultaneously relaxed and invigorated. Or elevate your yoga game by taking your practice to the water. The paddleboard fitness classes at Lake Norman Community Sailing in Cornelius challenge you to float on a stand-up paddleboard (and try not to wobble as you move through a series of poses). The benefits? Improved concentration, balance and core strength.
Spa Serenity
In Cary, escape to art-filled public spaces on 12 wooded acres at The Umstead Hotel and Spa. The outdoor pool feels like an Alpine spa, with a backdrop of pin oaks and a 3-acre lake.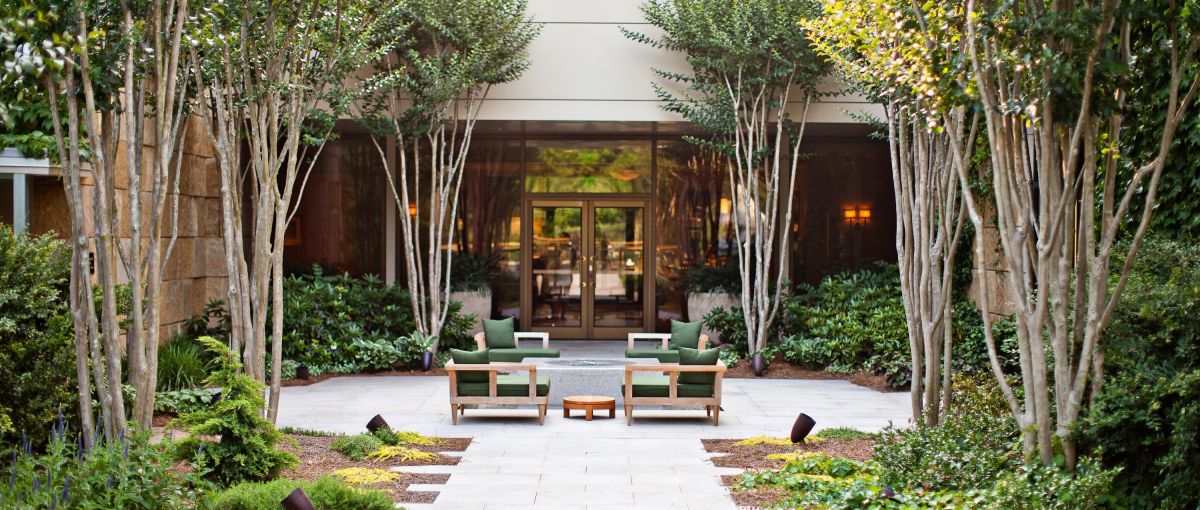 In Pittsboro, kiss your skin's impurities goodbye while cocooned in a seaweed body wrap at The Spa at Fearrington. But why stop there? Keep the nurturing going with a classic Swedish massage, or head south to The Spa at Pinehurst for an invigorating cryotherapy treatment. You'll feel the endorphin boost as your skin is cooled by a subzero blast of air, which helps to remove toxins, control inflammation and improve skin elasticity.
Breathe deeply and explore more places to relax in The Official 2023 North Carolina Travel Guide.
Updated October 10, 2023