Try a Film-Focused Trip to North Carolina's Triad
North Carolina has been a film hub for decades, with more than 800 productions shot in our state since 1980. And in the northwest corner of our Piedmont sits the Triad, home to larger cities such as Winston-Salem and Greensboro that are just waiting to show off their famous film locations.
You can start your tour with the king of romance:
The Longest Ride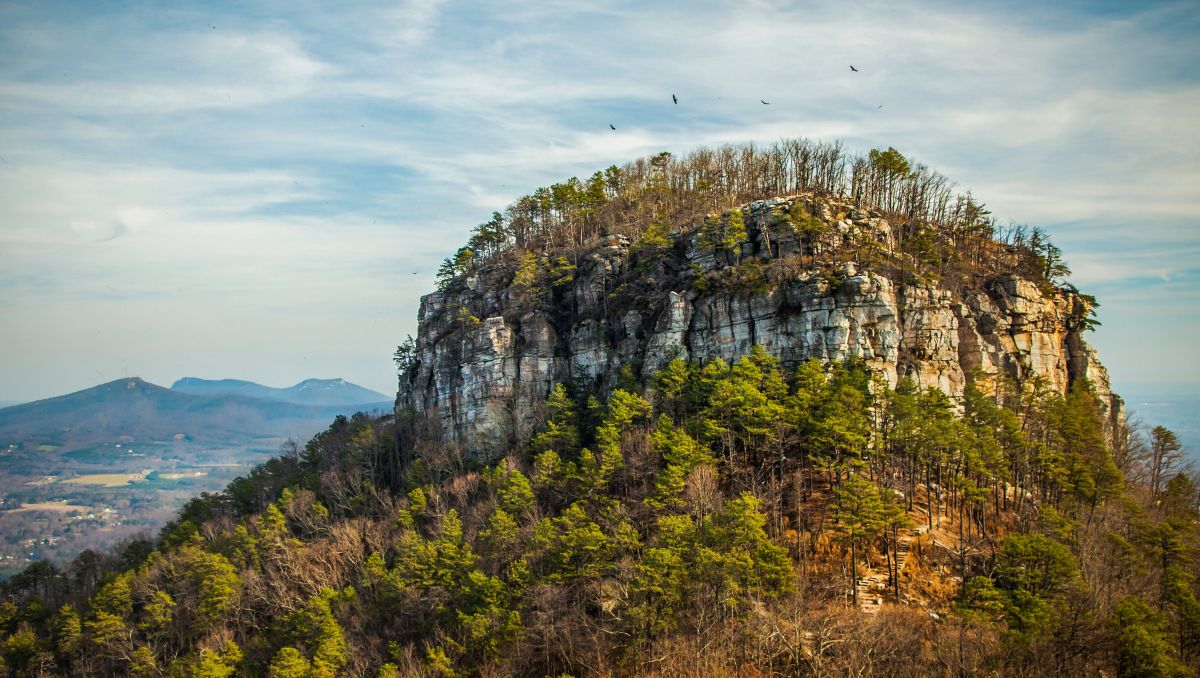 The Longest Ride
This Nicholas Sparks film adaptation that combines bull riding, art and love was shot all over our state, including Asheville and Wilmington in addition to Winston-Salem, home of Wake Forest University. Sophia (Britt Robertson) attended this private university on scholarship and majored in art history, and a brief campus visit covers references from both the novel and the film. Feel free to stroll through one of the campus's art galleries, such as Reynolda House Museum of American Art, to pay homage to Sophia's passion. Afterward, head 20 minutes northwest to hike up Pilot Mountain, which rises more than 2,000 feet above the Yadkin Valley, just as Luke (Scott Eastwood) and Sophia did.
Mr. Destiny
Mr. Destiny
Looking to take a trip to an alternate reality? Head to Winston-Salem to see where Larry Burrows (Jim Belushi) had the strangest day of his life in Mr. Destiny and was transported back to a high school baseball game that changed everything. Among several locations around Winston-Salem, the baseball team from Richard J. Reynolds High School and the R.J. Reynolds Tobacco Headquarters (now the R.J. Reynolds Building) are featured during the movie. Stop downtown to admire that building, where stunning gold and silver leaf ceilings, beautiful brass doors and St. Genevieve golden vein marble in the lobby are a hallmark, and then enjoy an intimate meal at The Katharine Brasserie and Bar.
The Andy Griffith Show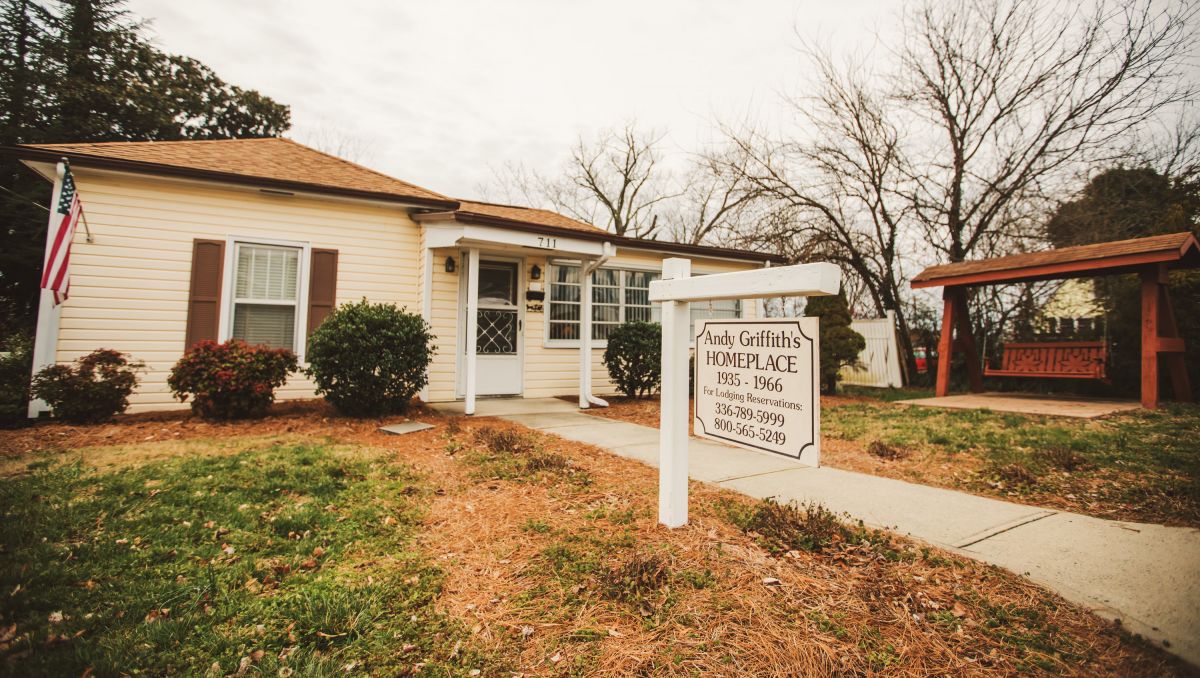 The Andy Griffith Show
Andy Griffith's real-life hometown has fully embraced the fact that it was the inspiration for the fictional town of Mayberry on The Andy Griffith Show. Tour the town in a Mayberry squad car – cruising past Floyd's Barber Shop and Barney's Restaurant with a stop at Andy's original home sweet home – enjoy a fried pork chop sandwich at Snappy Lunch, then tuck in for the night at Mayberry Motor Inn. Mount Airy also hosts the weeklong Mayberry Days festival each September, which includes a parade, "The Emmett" golf tournament, concerts and more.
Max
Max
Filmmakers utilized several areas in our state while shooting this family action movie, including Charlotte, Kings Mountain and the Brevard area in addition to Elkin, which was a finalist for Budget magazine's "Coolest Small Town" honor. Max's finale was shot from a railroad trestle bridge at the junction of the Yadkin and Mitchell rivers, just northeast of town. For the most inviting view of the trestle, rent a kayak from Yadkin River Adventures and paddle the clear waters on a two-, four- or six-hour trip. The trestle is also visible from the Burch Station access point. Stay a bit longer – and spend the night where the cast and crew did – at the Slightly Askew House, a luxury vacation home just steps away from Slightly Askew Winery.
Junebug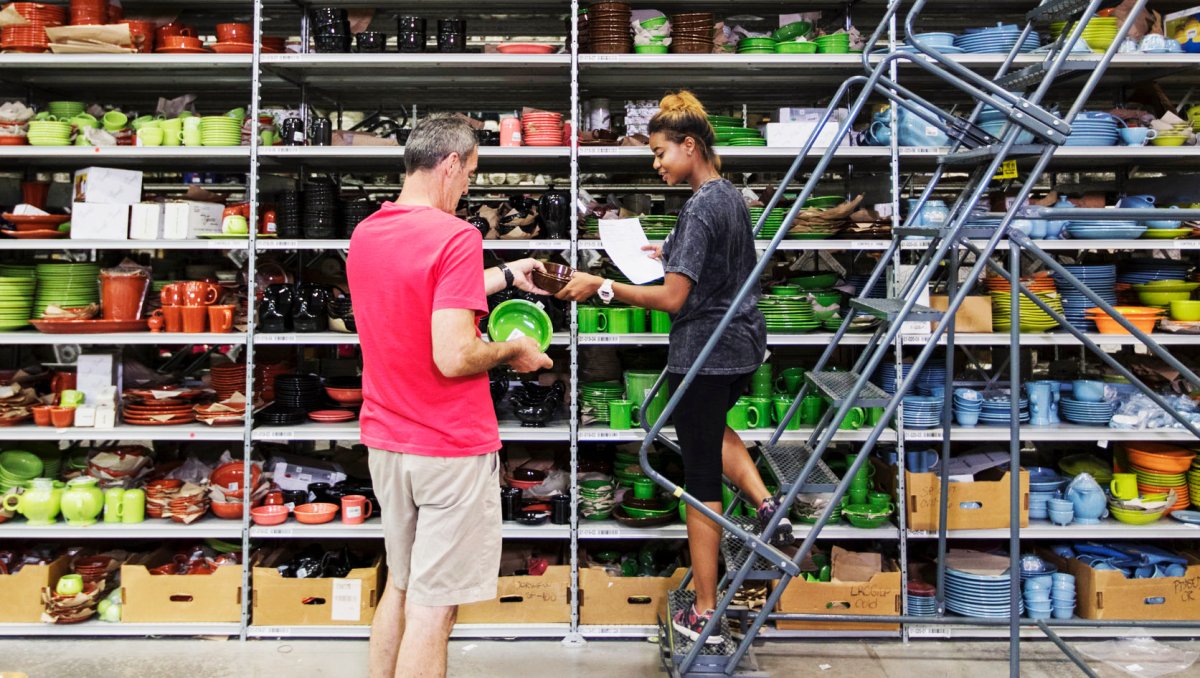 Junebug
In this 2005 dramedy, art dealer Madeleine (Embeth Davidtz) travels to North Carolina to both pursue an artist and meet her husband's family, who have an interesting dynamic. Visit the world's largest china shop in Greensboro when you stop by Replacements, Ltd., and you'll see where Madeleine's brother-in-law Johnny (Ben McKenzie) packs dishes. Drive about 40 minutes west to Winston-Salem, where Wake Forest Baptist Medical Center and New Hope United Methodist Church were both used for scenes on the big screen. Plus, a half hour northwest, Pilot Mountain and its recognizable knob will make its appearance.
He Got Game
He Got Game
Real-life NBA Hall of Famer Ray Allen and Denzel Washington star in this Spike Lee film about an imprisoned father (Washington) attempting to persuade his estranged son (Allen) to play basketball at the governor's alma mater in order to get a shorter sentence. In the cult classic, Elon University's campus near Burlington stands in as Tech University, one of the colleges that invites Jesus Shuttlesworth to visit. If you take a stroll through campus, keep an eye out for the Alamance, Mooney and Long buildings, plus Whitley Auditorium and McEwan Hall – all were locations used in filming. Then grab a burger and fries at The Root Trackside, right across the street from campus, known for its friendly and fast service.
Are You Here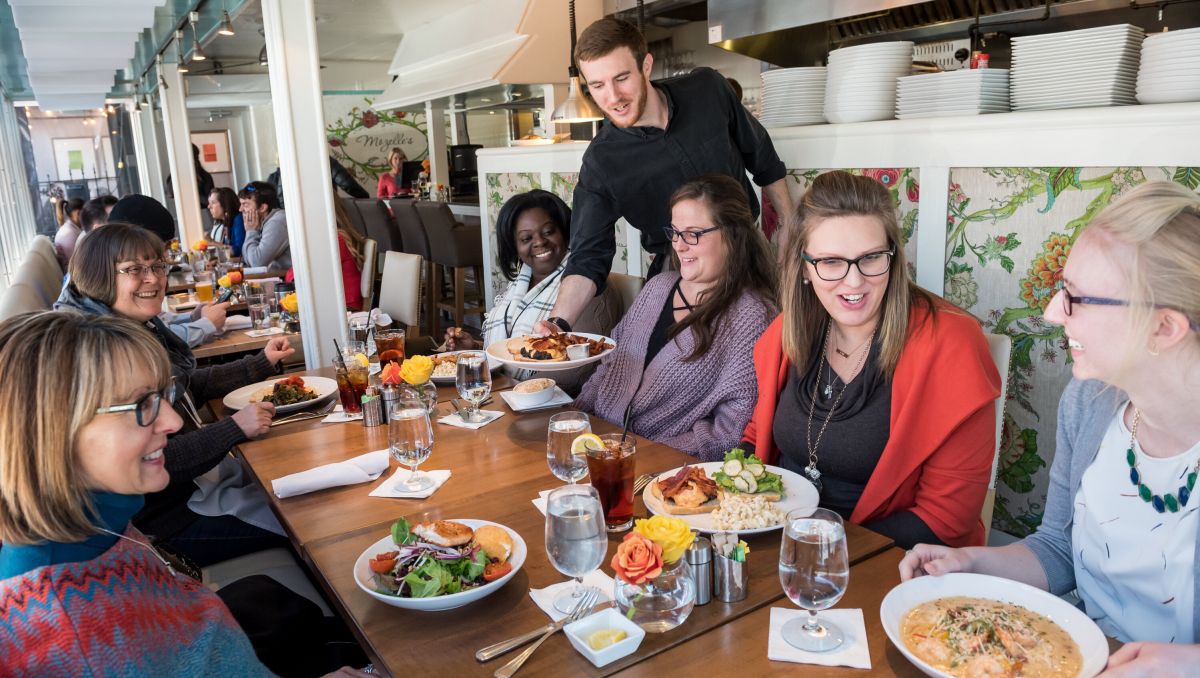 Are You Here
Owen Wilson, Zach Galifianakis and Amy Poehler star in this dramedy about two childhood friends taking a road trip home after one of them experiences a death in the family. It was filmed throughout six different counties in the Triad, including spots such as Recreation Billiards in Winston-Salem and the Madison Wholesale Grocery building in Madison. Owen Wilson generated some buzz around Winston-Salem when he was spotted at Foothills Brewing (its Sexual Chocolate Imperial Stout released in the winter is beloved), 6th and Vine, and Mozelle's (a Southern bistro).
Cabin Fever
Cabin Fever
Small-town Mocksville sets the opening scene of this 2002 horror film, where a group of friends rent a cabin in the woods and attempt to simultaneously fend off a flesh-eating infection and murderous locals. After a drive through town, head an hour north to Danbury, where you should stop in Priddy's General Store for a taste of old-country quaintness plus a variety of cheese, dips, sandwiches, fried pies and so much more, all tied together with wonderful hospitality. The store – which looks exactly as old-timey in real life and even stayed open for its loyal customers during filming – was used throughout the movie and was where we met Dennis, a boy who yelled for pancakes and tended to bite people.
Reality TV sights
Reality TV sights
The Triad is home to several reality shows that give viewers a closer look at the area's local landmarks and hidden gems. In History Channel's Madhouse, Winston-Salem and Bowman Gray Stadium play central roles in a reality series about two feuding auto-racing families who settle their differences on the racetrack. In ToyMakerz, a custom vehicle fabrication shop in Reidsville shows how "unique toys for big boys" are made. And in My Big Fat Fabulous Life, Whitney Way Thore spreads the message of body positivity with her No Body Shame campaign and her Big Girl Dance Class at the Greensboro Dance Theatre.
Updated August 30, 2021