Beyond the Guidebook: Mount Airy, the Real-Life Mayberry
Everyone says you have to visit the real-life Mayberry in Mount Airy. But being a "must see" doesn't mean it can't surprise you. Learn more about this classically North Carolina destination, and then go beyond the guidebook with our insider tips.
Must-See Merits
It's Andy Griffith's childhood home and the inspiration for Mayberry in the beloved 1960s sitcom The Andy Griffith Show. Located 40 minutes northwest of Winston-Salem, Mount Airy has embraced its role with a number of attractions that honor its native son and his show.
Plan Your Visit
1

Mount Airy Visitors Center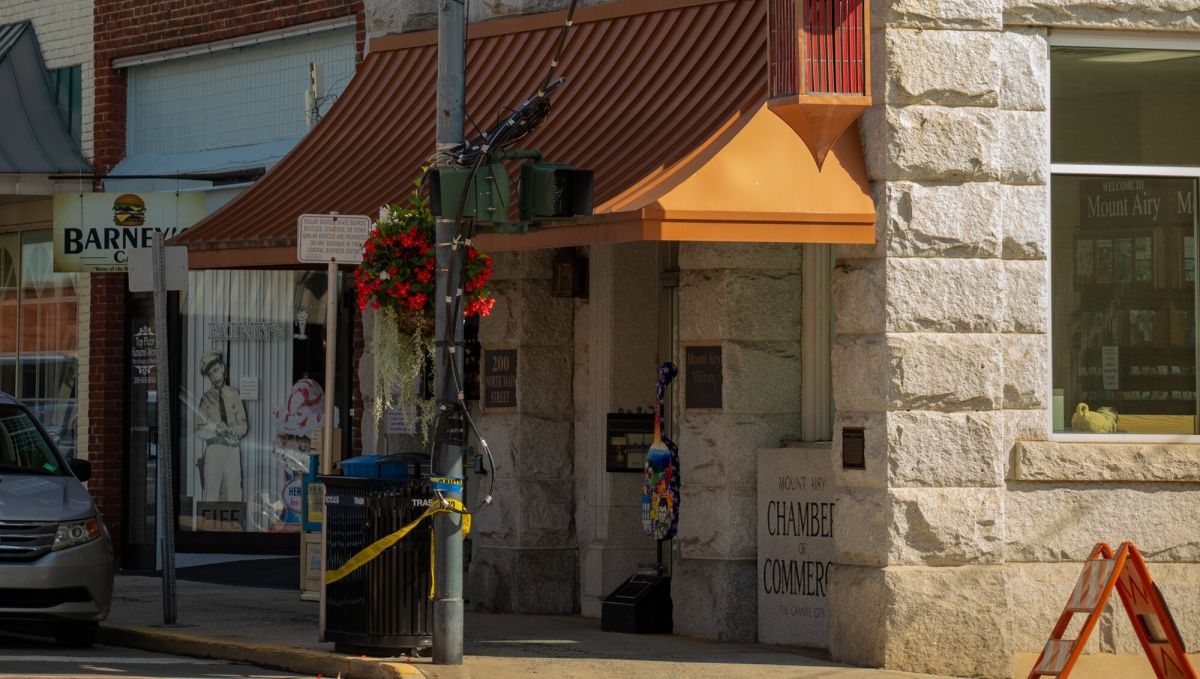 1

Mount Airy Visitors CenterSee on map
The Mount Airy Visitors Center offers free maps for those who'd like to explore by foot, and it's always fun to get recommendations from locals.
2

Squad Car Tours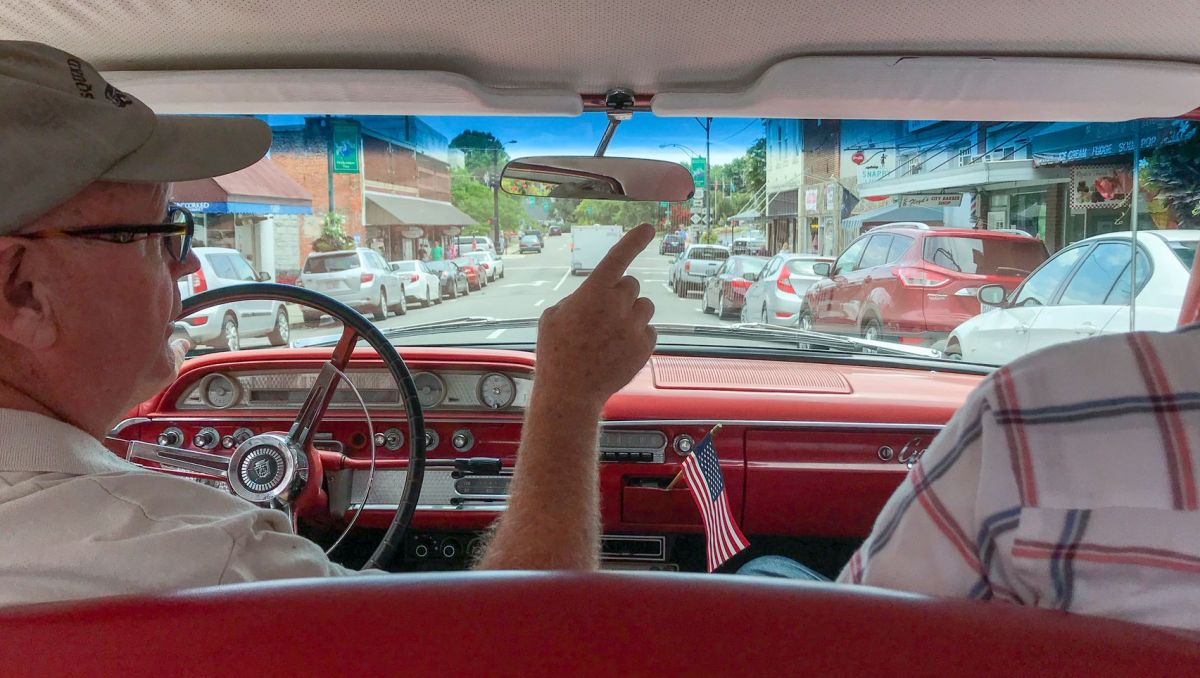 2

Squad Car ToursSee on map
Take a Squad Car Tour in a replica of Deputy Barney Fife's. Leaving from Wally's Service Station, up to five people can climb in and cruise the Mayberry sights – including The Andy Griffith Playhouse, Snappy Lunch and more – for 30 to 45 minutes. A replica of the jail and courthouse is next door.
3

Mayberry Motor Inn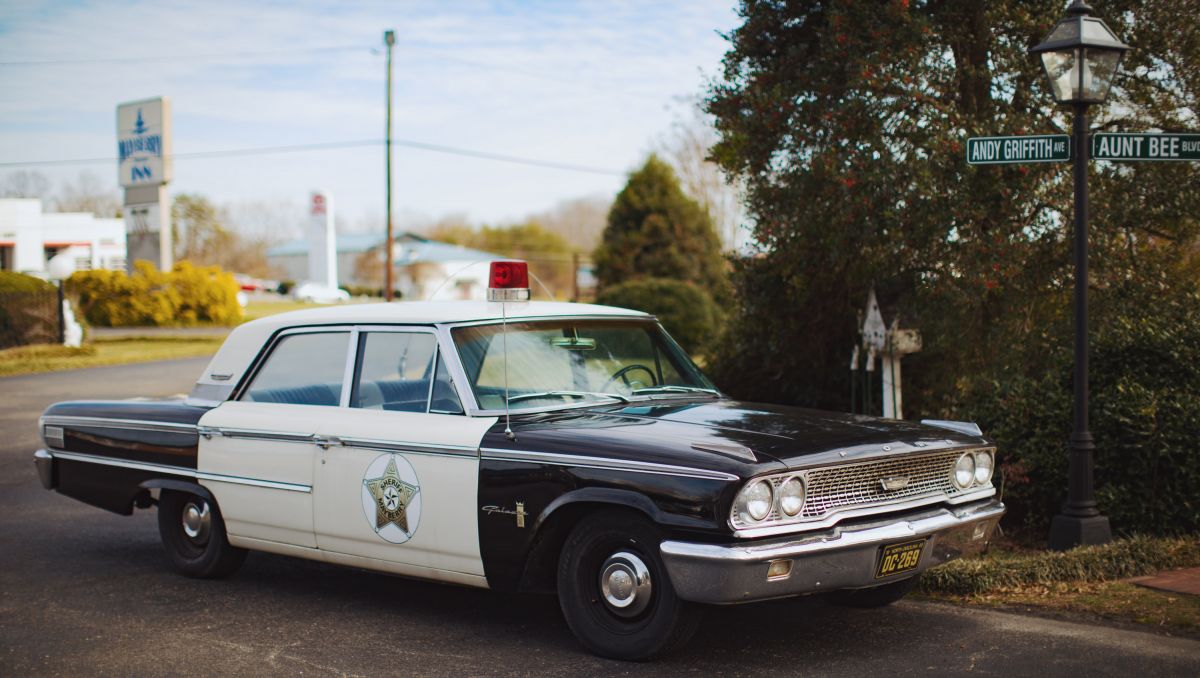 3

Mayberry Motor InnSee on map
Overnight accommodations are available at the Mayberry Motor Inn, where guests can request the Aunt Bee room, furnished with items once owned by the late actress, Frances Bavier, who played beloved Aunt Bee.
4

Andy's Homeplace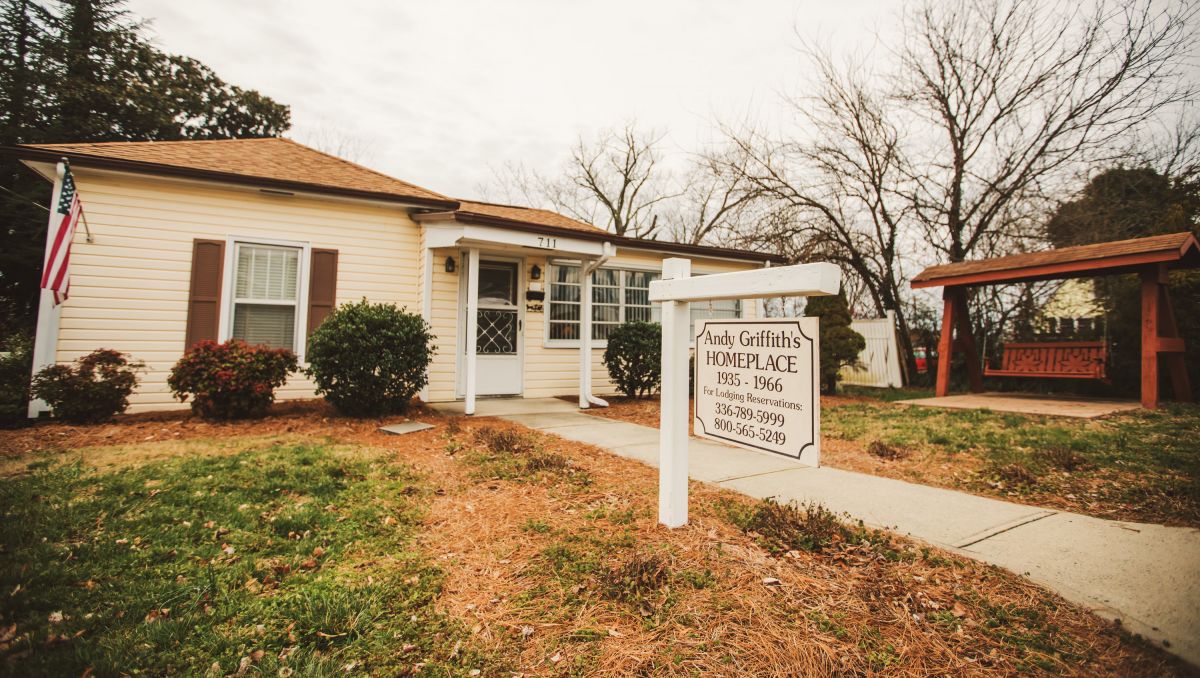 4

Andy's HomeplaceSee on map
Andy Griffith's childhood home is also nearby, called Andy's Homeplace, a bed and breakfast owned and operated by the Hampton Inn of Mount Airy.
5

Floyd's City Barber Shop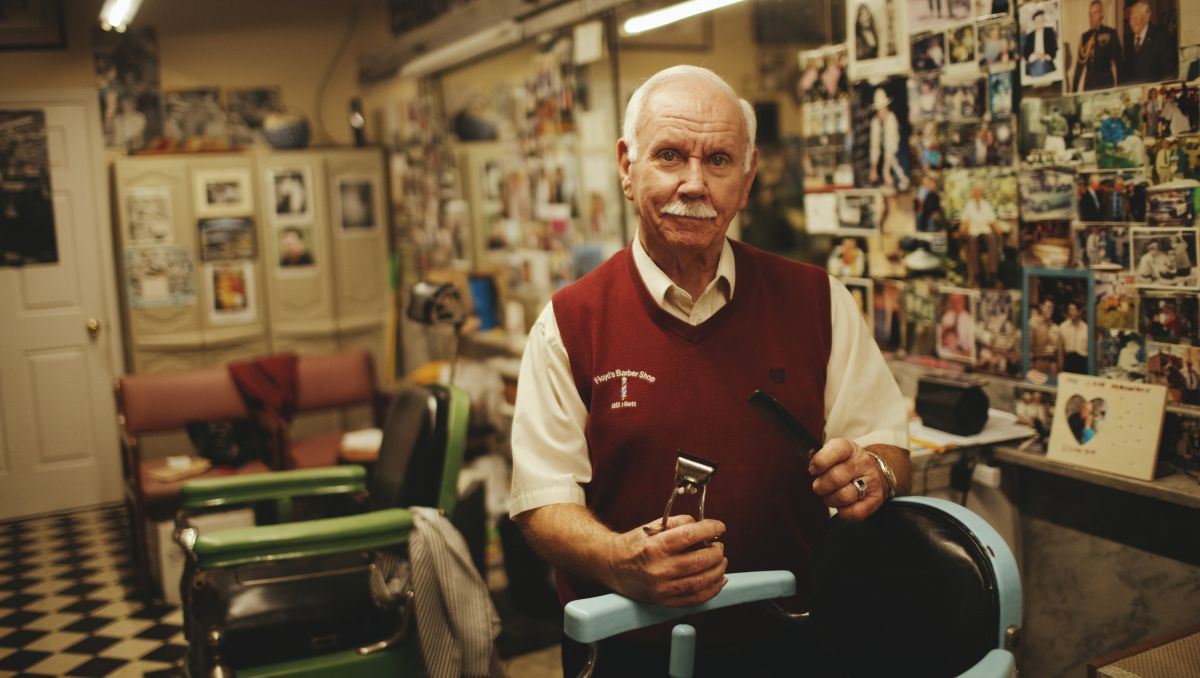 5

Floyd's City Barber ShopSee on map
Need a haircut? A visit to Floyd's City Barber Shop could be in order. Though Russell Hiatt – the inspiration behind the Floyd the Barber character – passed away in 2016, you can still get your hair cut there today and take a look at the more than 30,000 photographs on Hiatt's Wall of Fame.
6

Snappy Lunch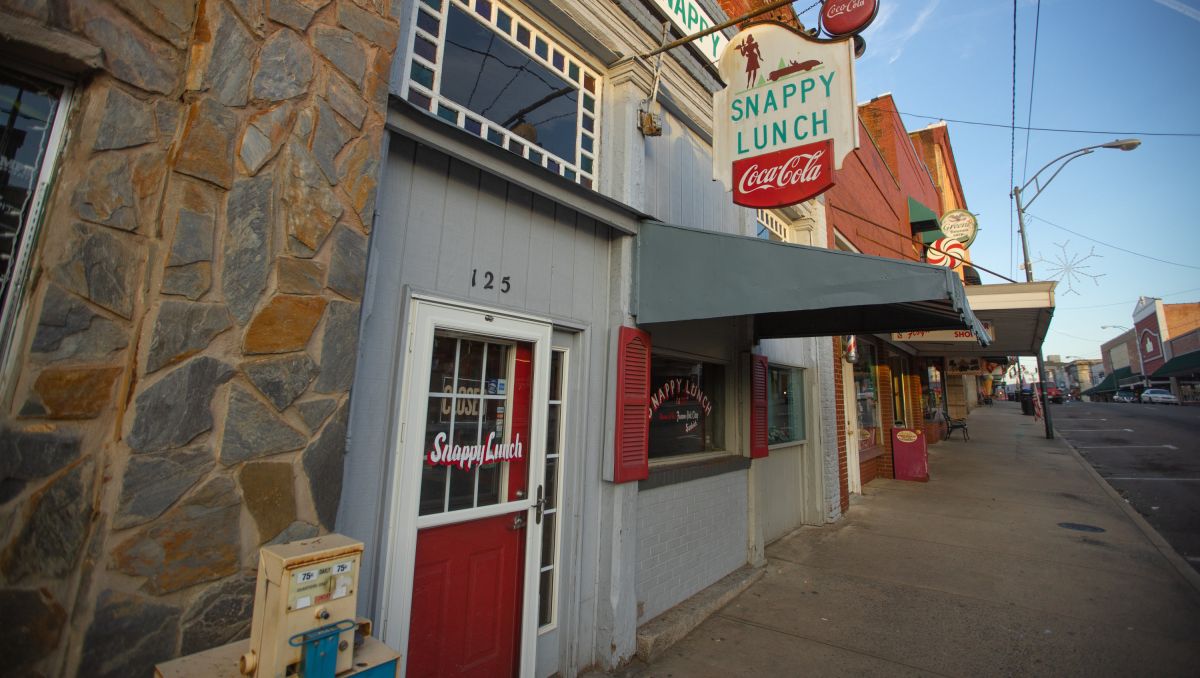 6

Snappy LunchSee on map
No Mayberry visit would be complete without a fried pork chop sandwich from Snappy Lunch. Then-student Andy Griffith frequented this quaint diner for a quick lunch before local schools had cafeterias on campus.
7

Andy Griffith Playhouse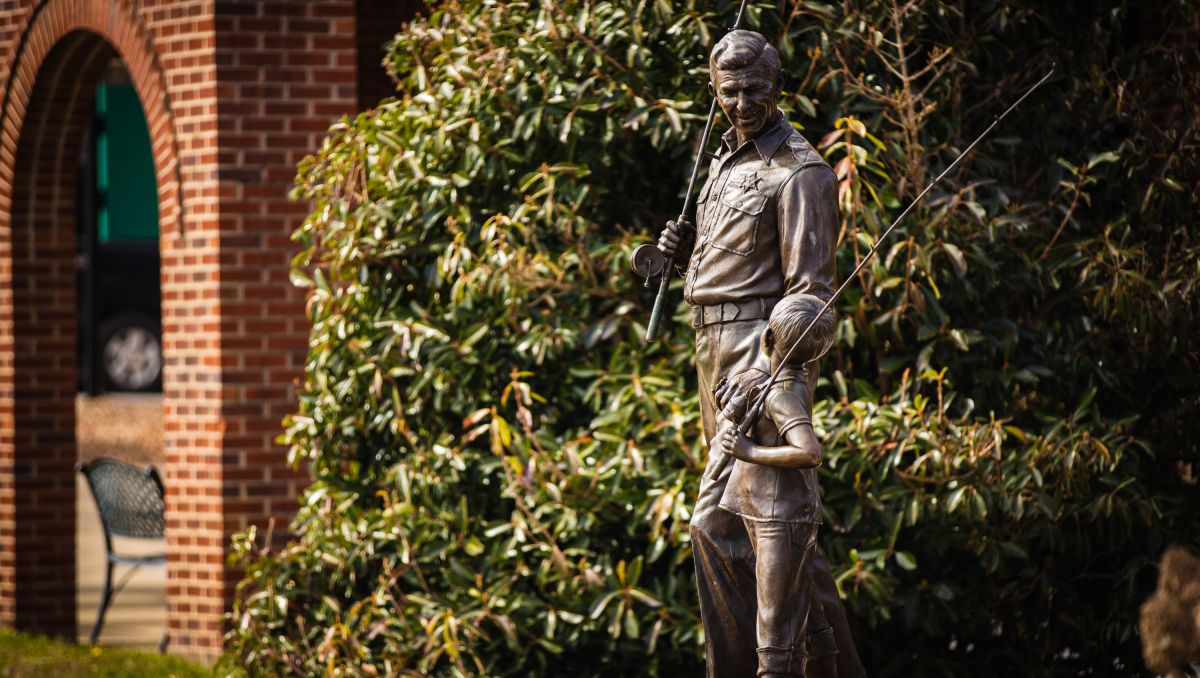 7

Andy Griffith PlayhouseSee on map
Originally an early 20th-century elementary school, the Andy Griffith Playhouse was the site of Griffith's own early thespian training. A TV Land bronze statue of Sheriff Taylor and Opie resides outside the playhouse.
8

Andy Griffith Museum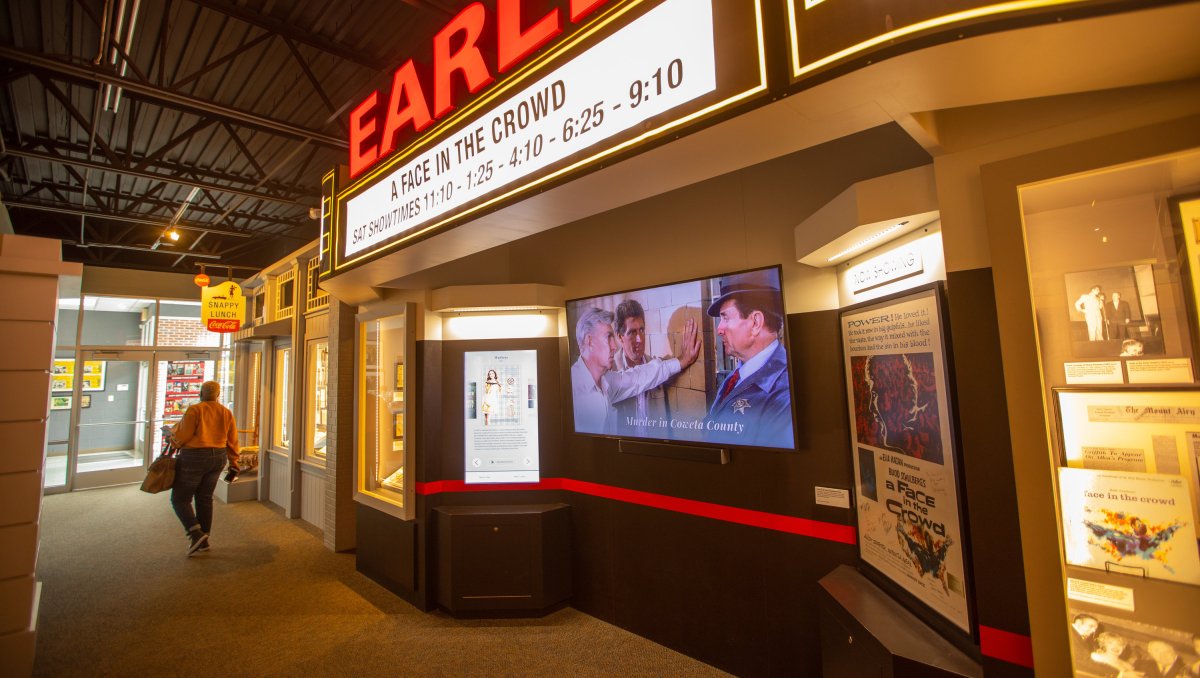 8

Andy Griffith MuseumSee on map
Those interested in learning even more about Griffith's life can visit the Andy Griffith Museum, which features hundreds of items from the career of the actor, producer, singer and writer, all collected by his friend Emmett Forrest. A Mayberry-themed mural spanning three walls was completed in summer 2013 by Greensboro's Chip Holton, artist in residence at O.Henry and Proximity hotels.
9

Pilot Mountain State Park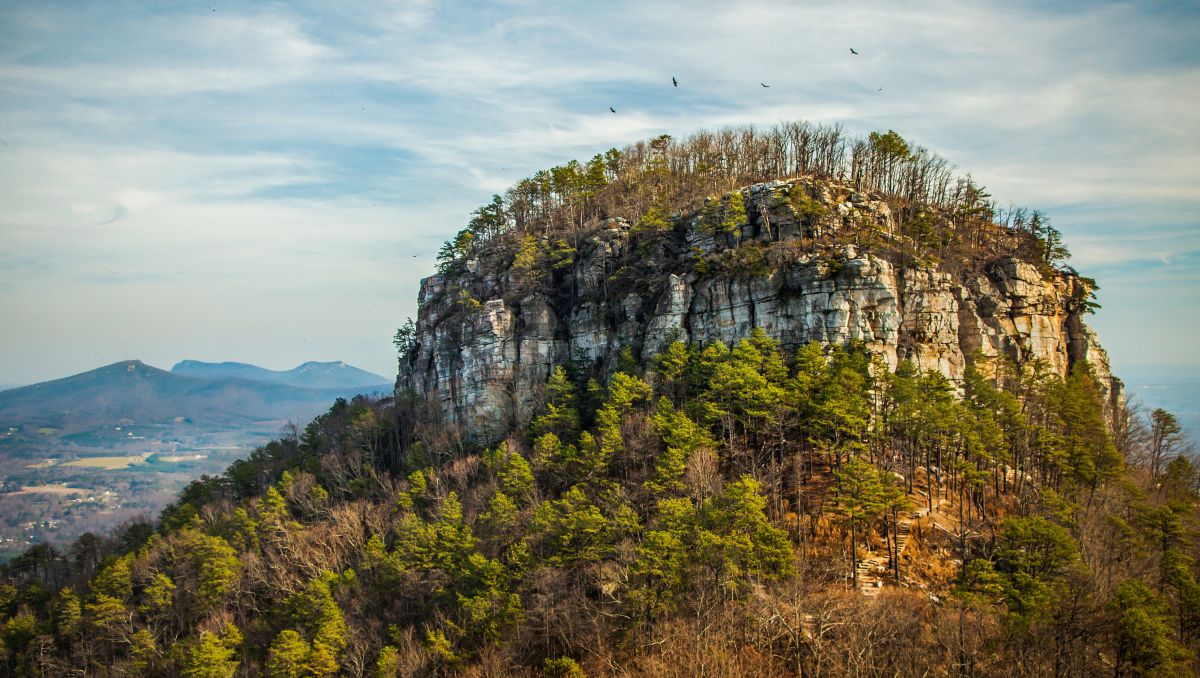 9

Pilot Mountain State ParkSee on map
Approach from any direction and see Pilot Mountain – or as fans of the show might know it, Mount Pilot – rising more than 2,000 feet above the rolling countryside of the region. Dedicated as a National Natural Landmark in 1974, this solitary peak is the centerpiece of Pilot Mountain State Park.
Go Beyond the Guidebook
In addition to Mayberry-themed attractions open year-round, thousands of fans visit Mount Airy each September for its Mayberry Days celebration. The family-friendly festival, hosted by the Surry Arts Council, features a parade, golf tournament, Andy Griffith trivia contests, screenings of show episodes, live entertainment and more.
Updated November 2, 2022