If Walls Could Talk: Must-See Murals in North Carolina
Most cities and towns have something to say, and murals have become an increasingly popular expression of art, community and involvement – and North Carolina's cities and towns have a lot of history, moments and stories to share.
From miles of murals to stroll through in Asheville, to a collection of wall poems in Charlotte, to a humongous farm scene painted on our state's first microbrewery on the Outer Banks, public art and murals bring joy to those who stumble upon them. Here is just a sampling of some of the public art you can see – for free – while you're here.
Mountains
1

River Arts District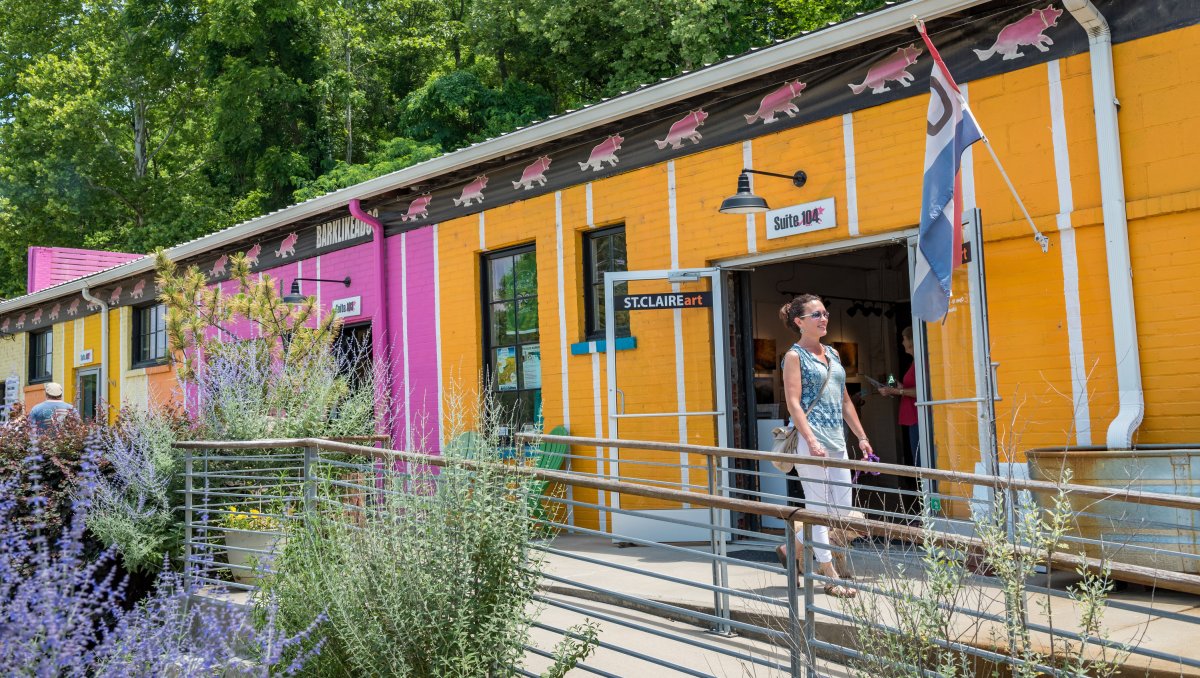 1

River Arts District

Asheville

See on map
The roughly 2 square miles that make up the River Arts District in Asheville is buzzing with galleries, studios, restaurants, breweries and more – many of which are surrounded by bright walls and public art. Head to the Foundation buildings (keep your eye out for the popular "Stay Weird" silo on the way), which houses 12 Bones Smokehouse, Wedge Brewing's second location and 13 acres of graffiti murals. Once a year in the fall, the River Arts District Artists even hosts a Studio Stroll, where it challenges you to visit as many studios as possible during the two-day event.
2

Appalachian Mountain Brewing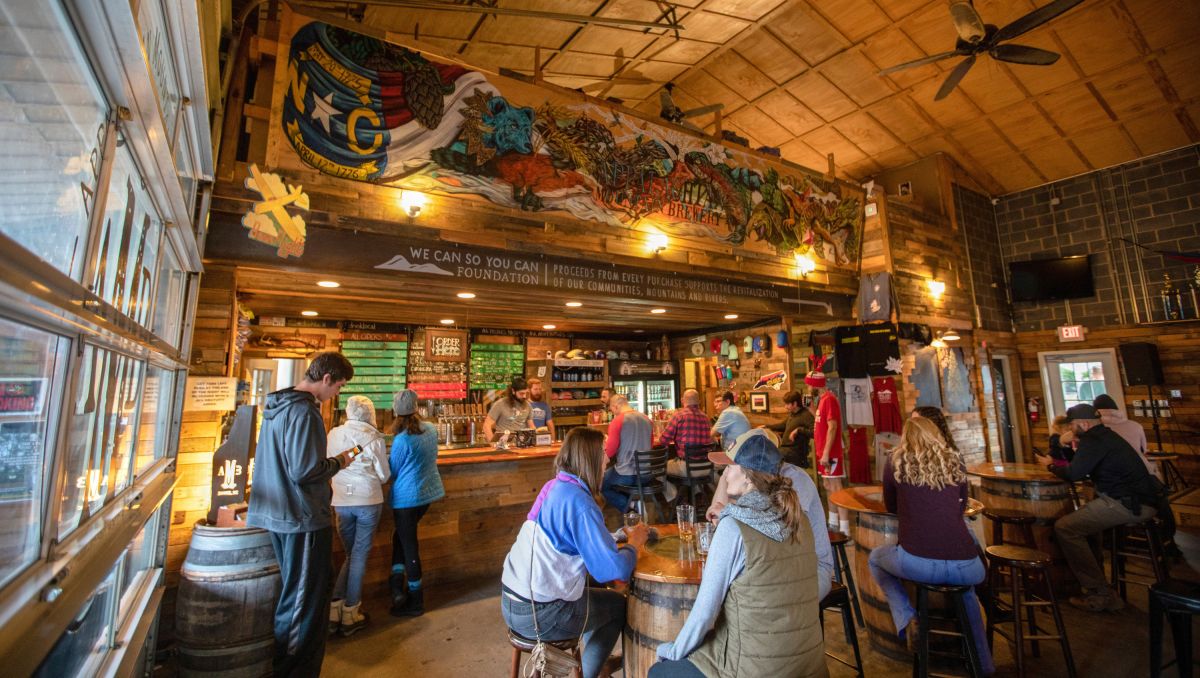 2

Appalachian Mountain Brewing

Boone

See on map
Appalachian Mountain Brewing in Boone is filled with detailed murals to admire while you sip a craft beer or cider. Above the bar, you'll find a mural with various forms of wildlife intertwined with specific North Carolina elements including the state flag, hops, mountains and dogwood. In the room over, you'll find an enormous mountain scene, complete with the Blue Ridge Parkway, that was made in collaboration with an Appalachian State University drawing course in 2015. Feel free to take your beverage of choice outside to AMB's spacious outdoor area once you've enjoyed the art.
3

Lake Lure Flowering Bridge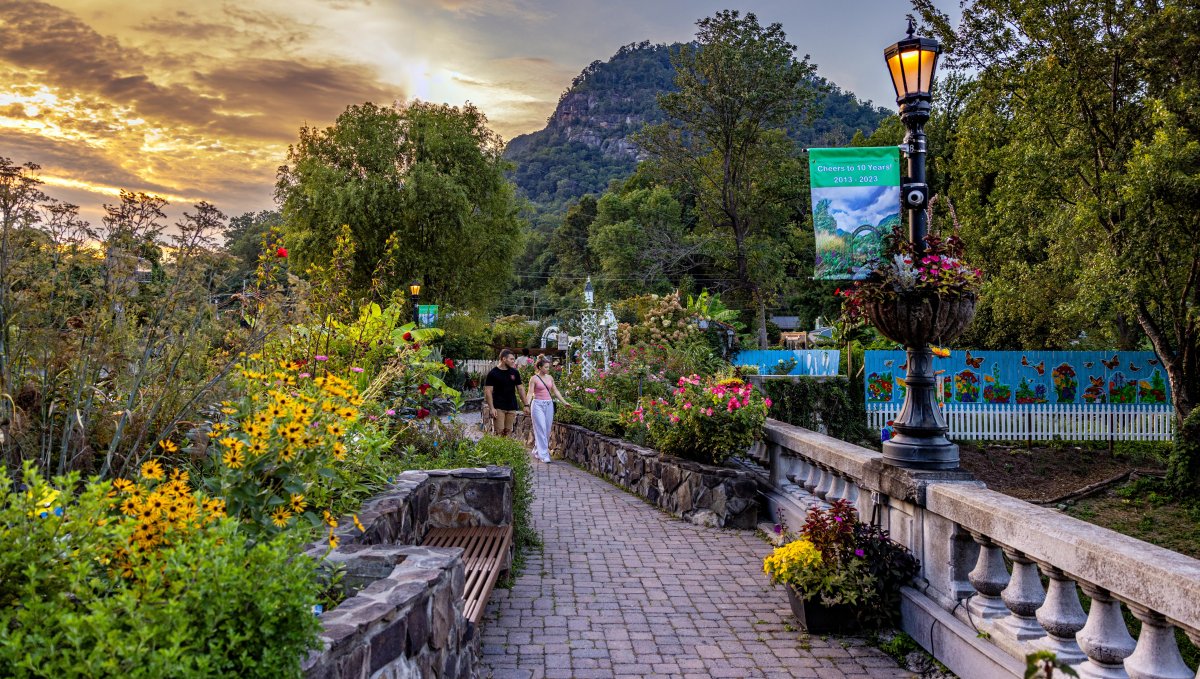 3

Lake Lure Flowering Bridge

Lake Lure

See on map
More than 350 feet of beautiful gardens, art and murals encompass the Lake Lure Flowering Bridge, which was dedicated in 2013 and is maintained entirely by volunteers. The bridge is home to more than 700 species of plants and is designated as a National Wildlife Habitat and Monarch Waystation. It joined the Appalachian Mural Trail – created to highlight the creativity of local artists and improve community spirit up and down the Blue Ridge Parkway – in 2017 as a living 3D mural, and an estimated 35,000 visitors stop by and stroll each year.
4

Downtown Sylva Mural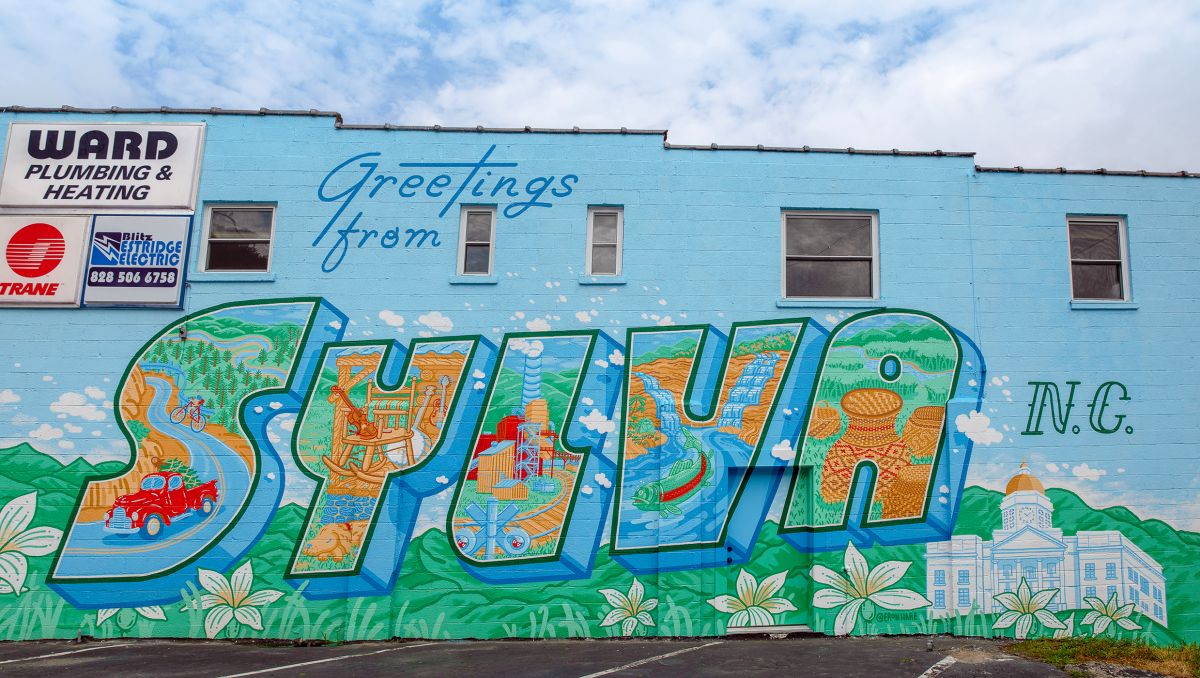 4

Downtown Sylva Mural

Sylva

See on map
As the Sylva Public Art Committee's inaugural project, this mural is modeled after a vintage 1940s postcard, with each letter of the town name depicting a scene that makes Sylva and its surrounding areas so special. Brevard native Aaron Harris – who goes by Eron Hare on his illustration work – brought the mural to life in 2018. Visit the 22-foot-tall mural on the side of the Ward Plumbing and Heating building on Mill Street in downtown, snap a selfie, then take a short walk down the street to enjoy one of Innovation Brewing's 30-plus hand-crafted beers on tap.
Piedmont
5

Wall Poems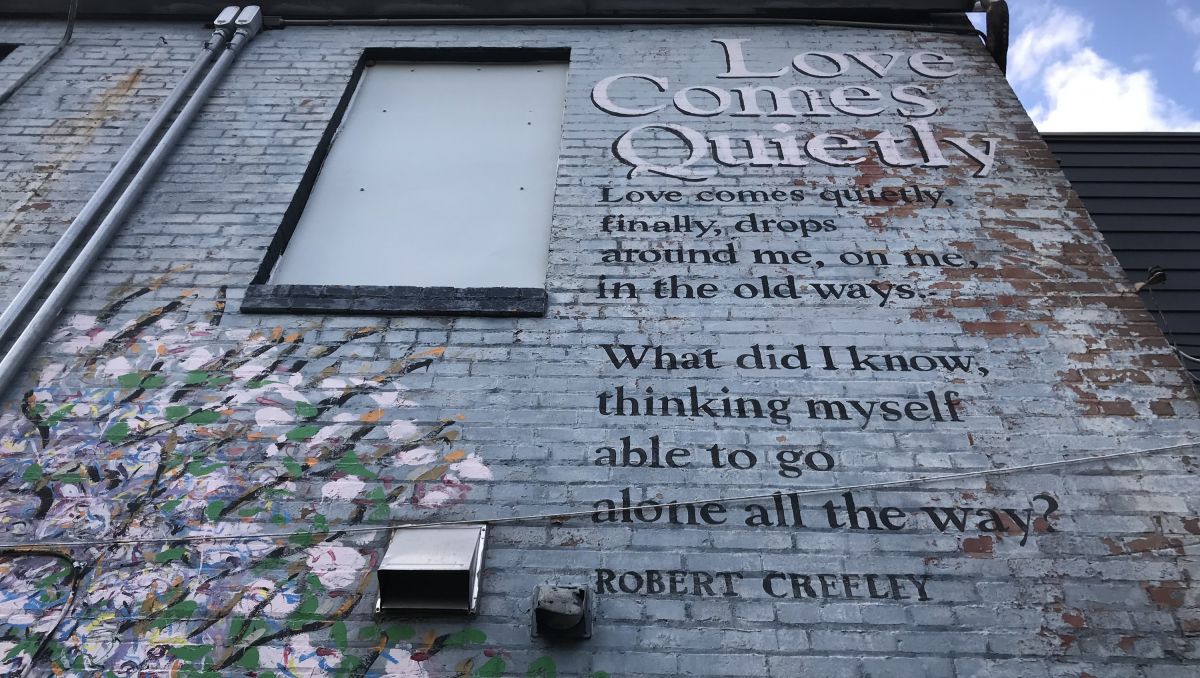 5

Wall Poems

Charlotte

See on map
You can find about 10 examples of "Wall Poems" nestled in Uptown Charlotte and neighborhoods such as South End, NoDa and Elizabeth. Some are permanent, some are temporary, but all are beautiful displays of creativity. Meant to connect people to poetry, this collection of murals – funded by Knight Foundation – all feature poems written by North Carolina writers, including Carl Sandburg's "The People, Yes" mural on 9th Street. Check out "Love Comes Quietly" just off Central Avenue in Plaza Midwood.
6

Durham Civil Rights mural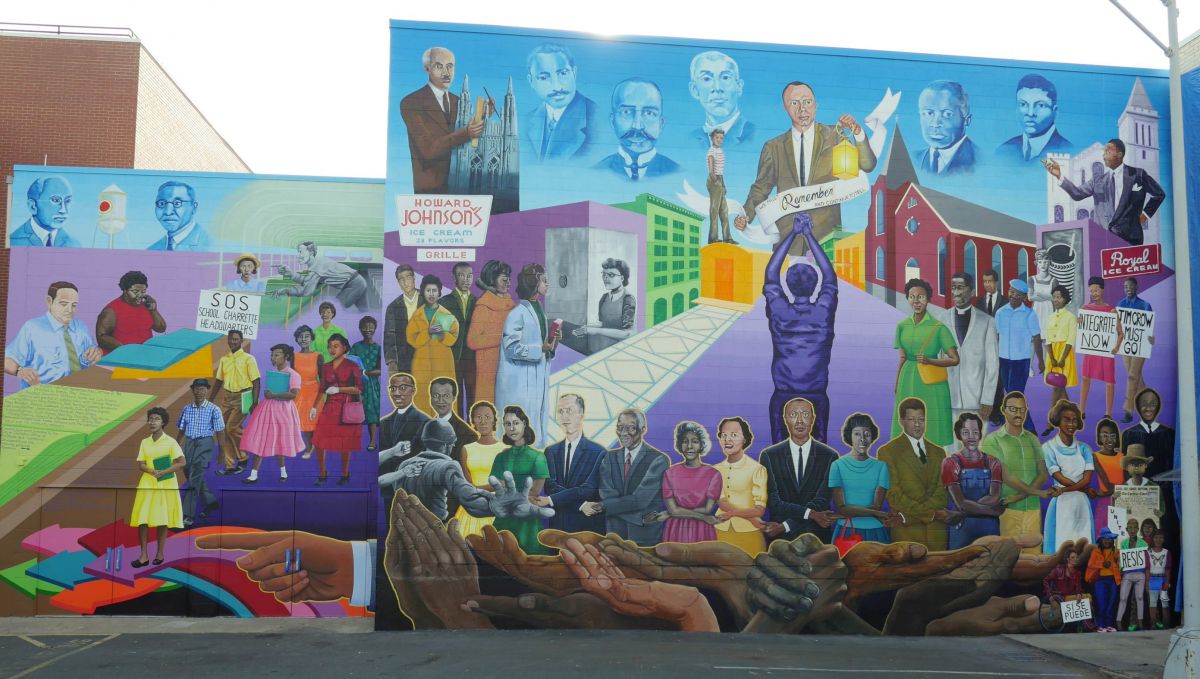 6

Durham Civil Rights mural

Durham

See on map
Over a two-year process, artist Brenda Miller Holmes and Dr. Benjamin Speller led the development of this mural that brought Durham's Civil Rights history to life. Early on, the two enlisted 30 community members to take part in lectures and workshops, and to share memories, news clippings, and photographs to determine the important and powerful stories that needed to be told. The final product has lived on Morris Street since 2015. Be sure to take a swing by the visitors center on Main Street to pick up a murals handbook to expore the other 20-plus murals in Durham.
7

Love, Graham
7

Love, Graham

Graham

See on map
The "Love, Graham" mural is a perfect representation of how a sense of community can create something beautiful. Members of the community flocked to the first Love, Graham Festival in May 2018, where they had the opportunity to help fill in the mural with hand-painted hearts and messages. Local volunteer artists then painted in the middle of the mural with a colorful garden. Find the mural on the side of HiFi Records on Main Street, where you can shop for vinyl and enjoy a craft beer on tap in a relaxed living room setting.
8

Sanford's Mural Art Trail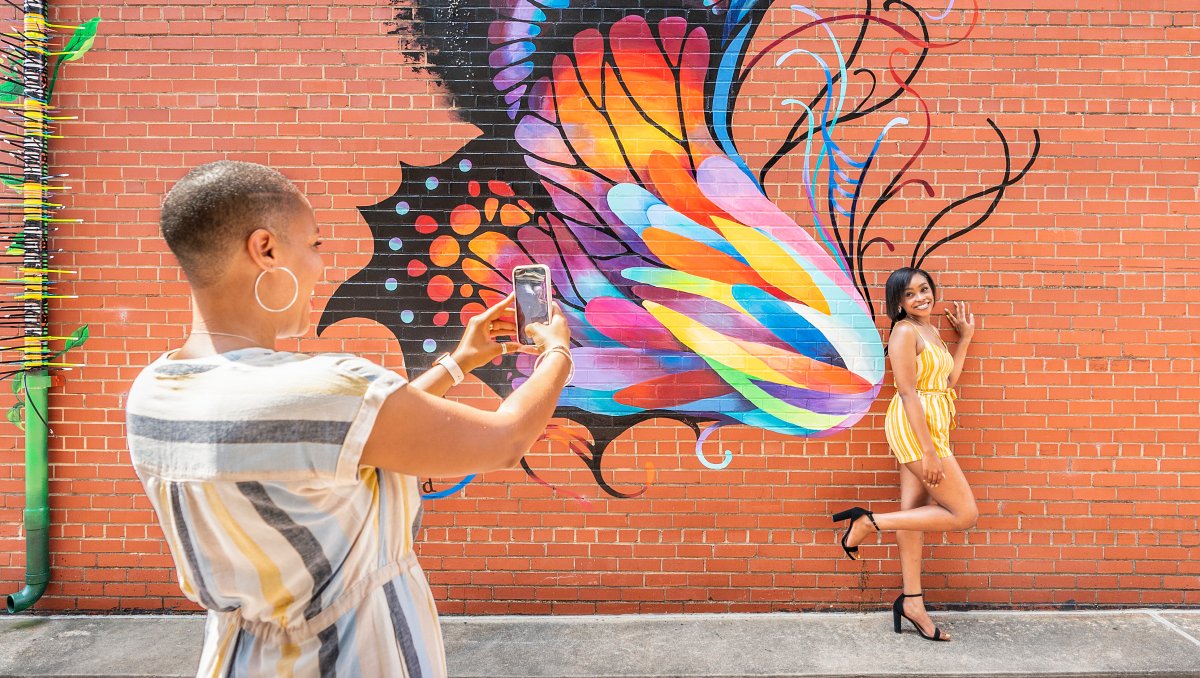 8

Sanford's Mural Art Trail

Sanford

See on map
Soak up the area's history with this public art initiative that celebrates Sanford's roots and hometown heroes. Start at the visitors center, download the map and admire more than 10 murals that range from a Tobacco State League baseball team to a legendary NASCAR driver to visionary builders. Stop for a cold one (or a flight – you'll want to sample several brews just because of their humorous names alone) at Hugger Mugger Brewing Company for a taste of the region as well; the trail brings you right past it.
Coast
9

Pender Panorama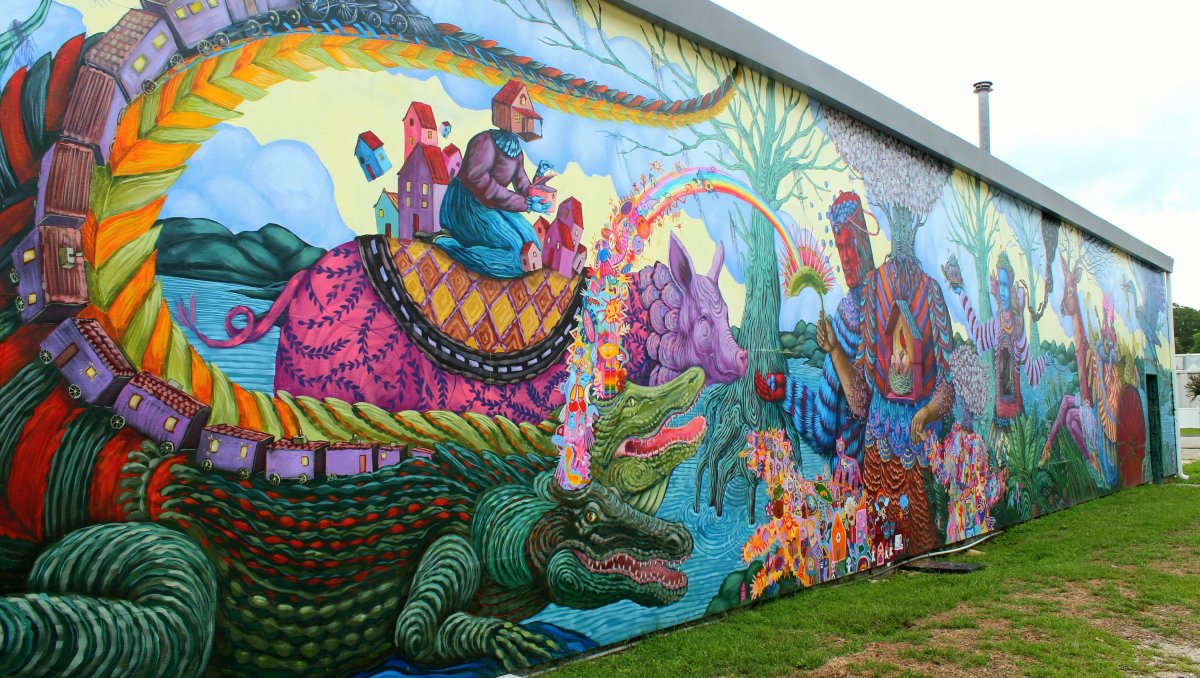 9

Pender Panorama

Burgaw

See on map
Created by artist Danae Brissonnet, "Pender Panorama" debuted in 2017 across from the courthouse in downtown Burgaw. The artist talked to locals to get a feel for what life was like in the area, and the resulting mural references hog and tobacco farming, wildlife, fishing, railroads and blueberries with intricate details. The mural was then completed with help from more community members, bringing the themes full circle. While you're in town, grab a cup of iced coffee – plus a bag of beans if you love to brew at home – at Brown Dog Coffee Company a couple of blocks away.
10

The Galley Restaurant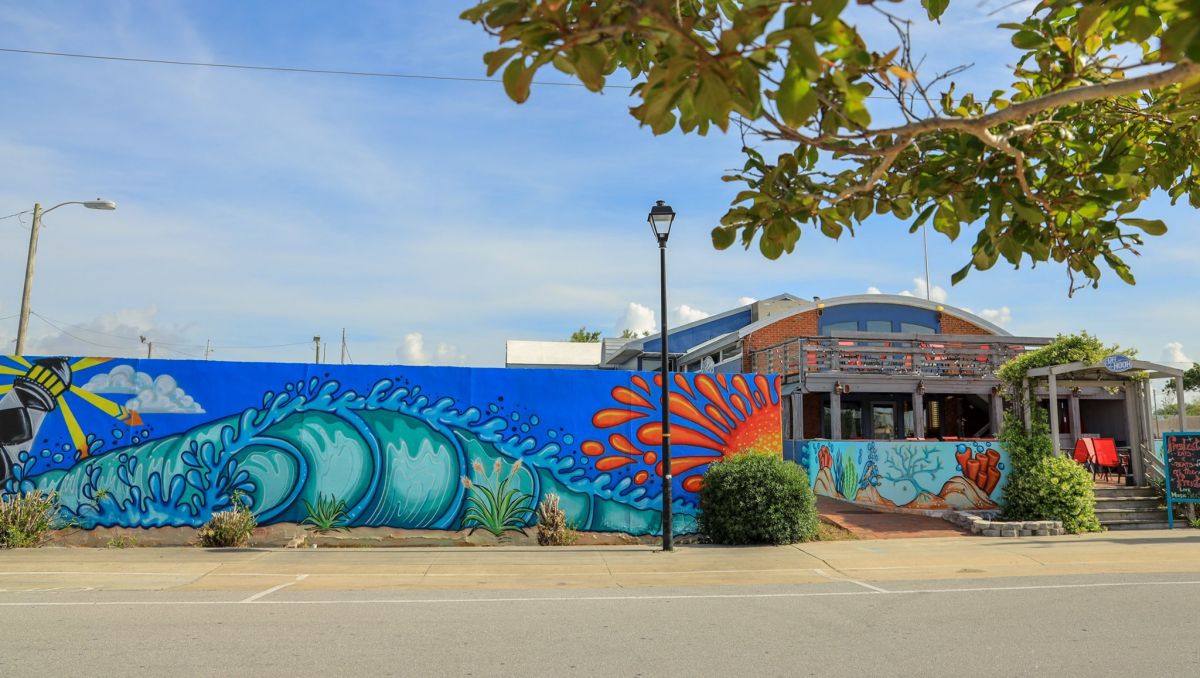 10

The Galley Restaurant

Morehead City

See on map
Chrissy Suralik, owner of Inkspiration Studio Tattoo in Morehead City, is the artist behind multiple pieces of public art that dot the city. In 2019, she completed work on a mural at The Galley that portrays Cape Lookout Lighthouse and underwater scenes, and stretches across a full front wall, the side wall and the deck of the restaurant overlooking the water. As you walk off your chef-prepared Sunday brunch and mimosas, keep an eye out for the electrical box wraps on Arendell Street – Suralik and other local artists helped bring those to life too.
11

Second Street Mural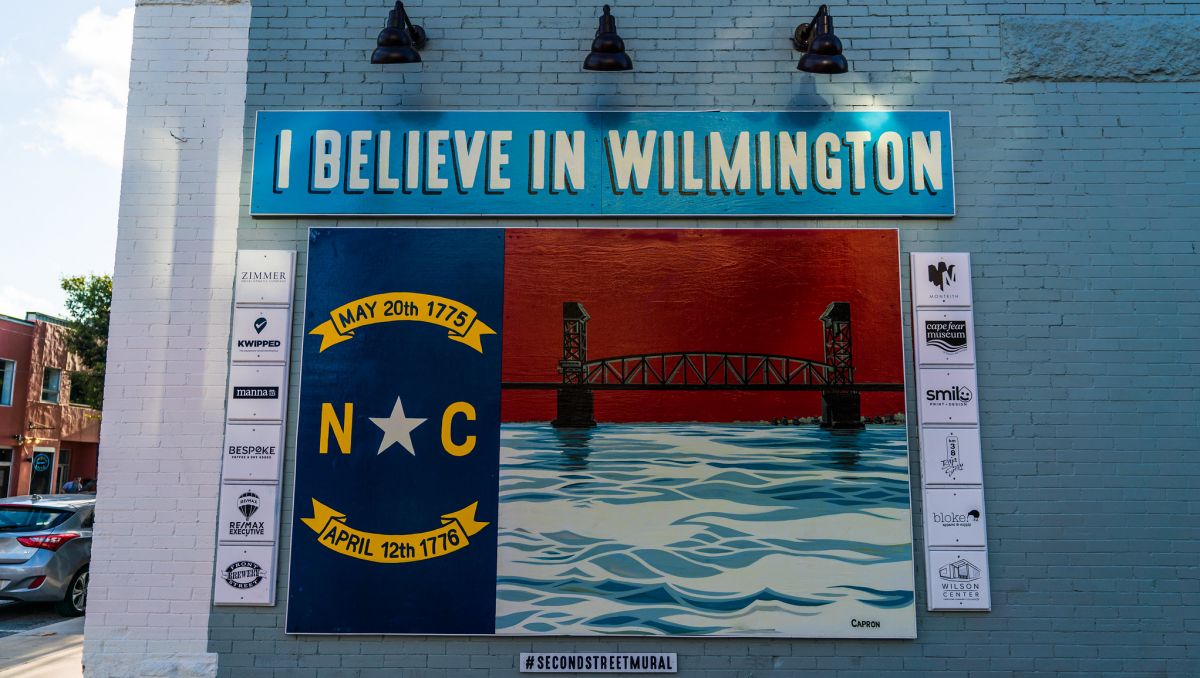 11

Second Street Mural

Wilmington

See on map
Manna restaurant owner Billy Mellon came up with the idea for the Second Street Mural and then had it commissioned by local artist Ryan Capron in 2017. At the corner of Second and Princess streets just a couple of blocks from the bustling riverwalk, this mural began operating as a nonprofit in 2018 after Mellon noticed how much attention it was receiving. Visit the mural's website or pop-up shops around town, purchase merchandise such as T-shirts, tote bags, stickers and more, and all proceeds will be donated to various small charities in the Wilmington area.
Updated July 17, 2019