10 Dark-Sky Adventures in North Carolina
There's much to love about sunny days, but many great adventures also occur in the absence of daylight. Whether it's springtime and you want to linger outside after a sunset, during summer when the heat compels you to come out after dark, or in fall when nighttime arrives early, several "dark-sky" activities can be found at popular attractions across North Carolina.
1

Take a Closer Look at the Dark Sky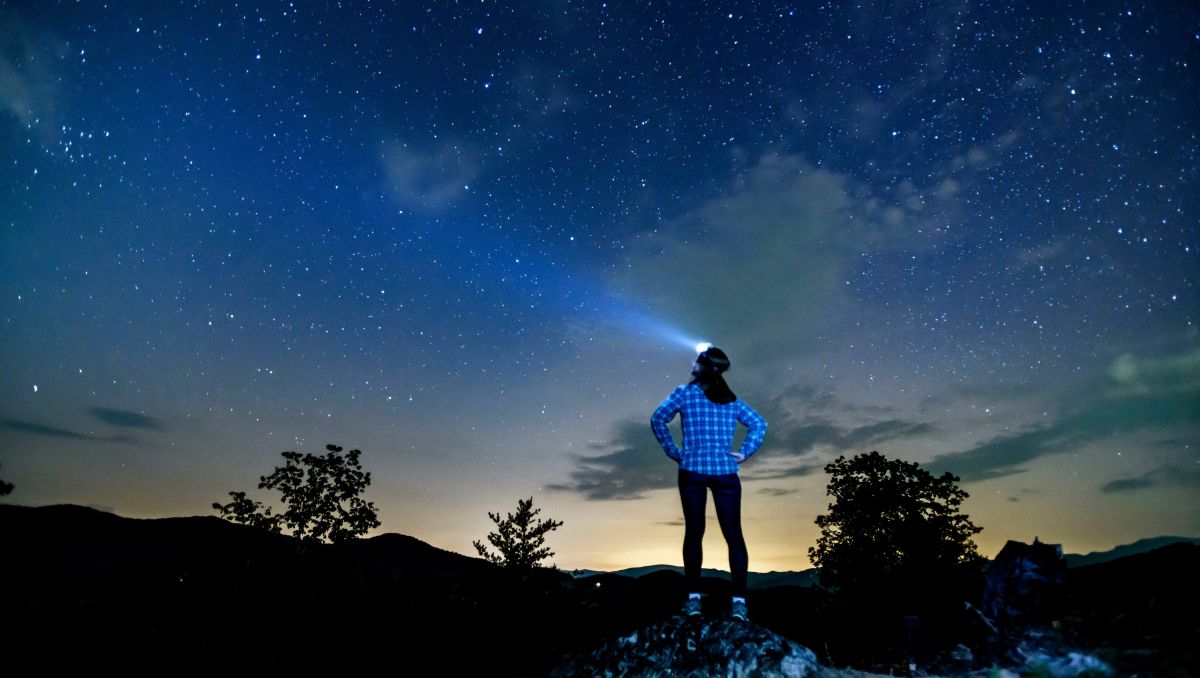 1

Take a Closer Look at the Dark Sky

Burnsville

See on map
At the Bare Dark Sky Observatory in the Appalachian Mountains, stargazing is taken to another level. The Sam Scope at the observatory is the largest telescope in the Southeast dedicated for public use. Visitors are able to experience the wonders of the night sky with a 360-degree view at an elevation of 2,736 feet. Lighting is kept to a minimum at night to preserve the dark sky for viewing, so remember to bring a flashlight for your sky-watching visit.
2

Climb a Lighthouse Under a Full Moon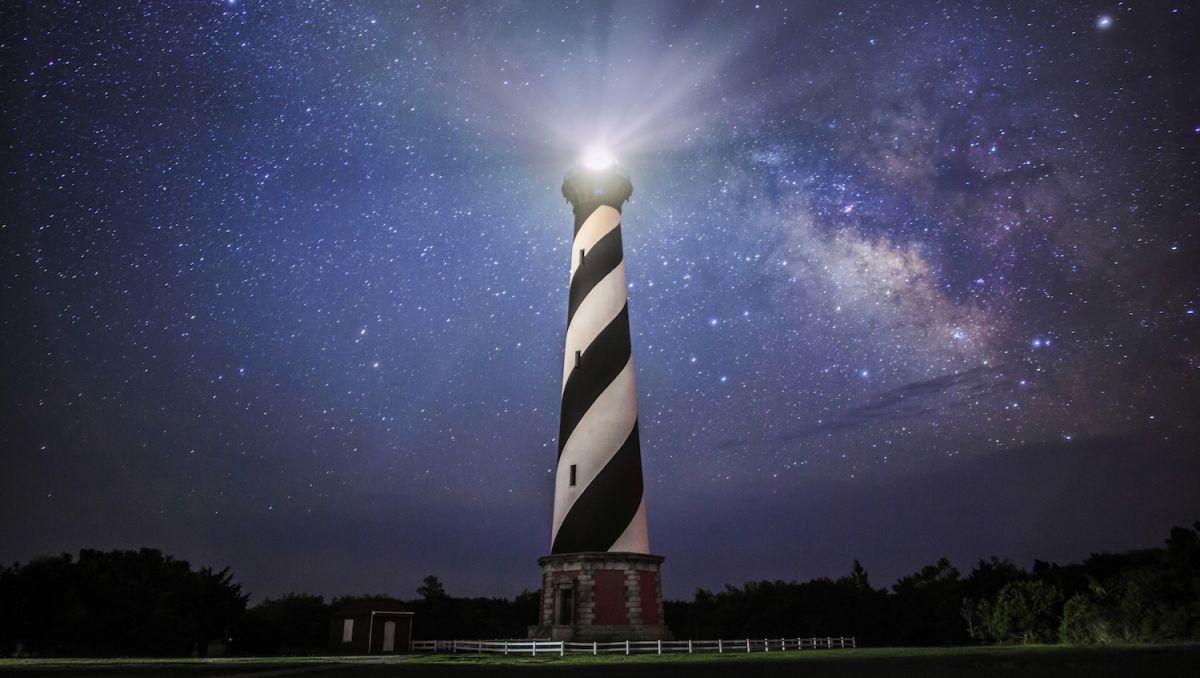 2

Climb a Lighthouse Under a Full Moon

Buxton

See on map
Please note: The lighthouse will likely not be open for climbs in 2023 due to restoration efforts.
During the day, the sweeping views from Cape Hatteras Lighthouse make a picture-worthy backdrop, but from June through September on select nights, visitors can climb the tallest brick lighthouse in North America the way the keepers would have on their nightly watches. Pro tip: Cape Lookout, North Carolina's second national seashore, was certified as an International Dark Sky Park in 2021 thanks to the exceptional quality of its night skies. Pitch a tent on the sand to see the skies for yourself.
3

Hunt for Ghost Crabs

Corolla, Currituck, Wilmington

When day turns to night, some North Carolina beaches trade bright towels and umbrellas for pale and stealthy ghost crabs. The notoriously shy creatures emerge to feed, forage and mate when the crowds head home for the day. Ghost crab hunting is an excellent excuse for a late-night walk and a free way to enjoy the beaches. Grab a flashlight and see how many you can spot scurrying across the sand. As a reminder, "hunters" shouldn't hurt the crabs; this is strictly a chasing activity.
4

Stroll Through Haunted History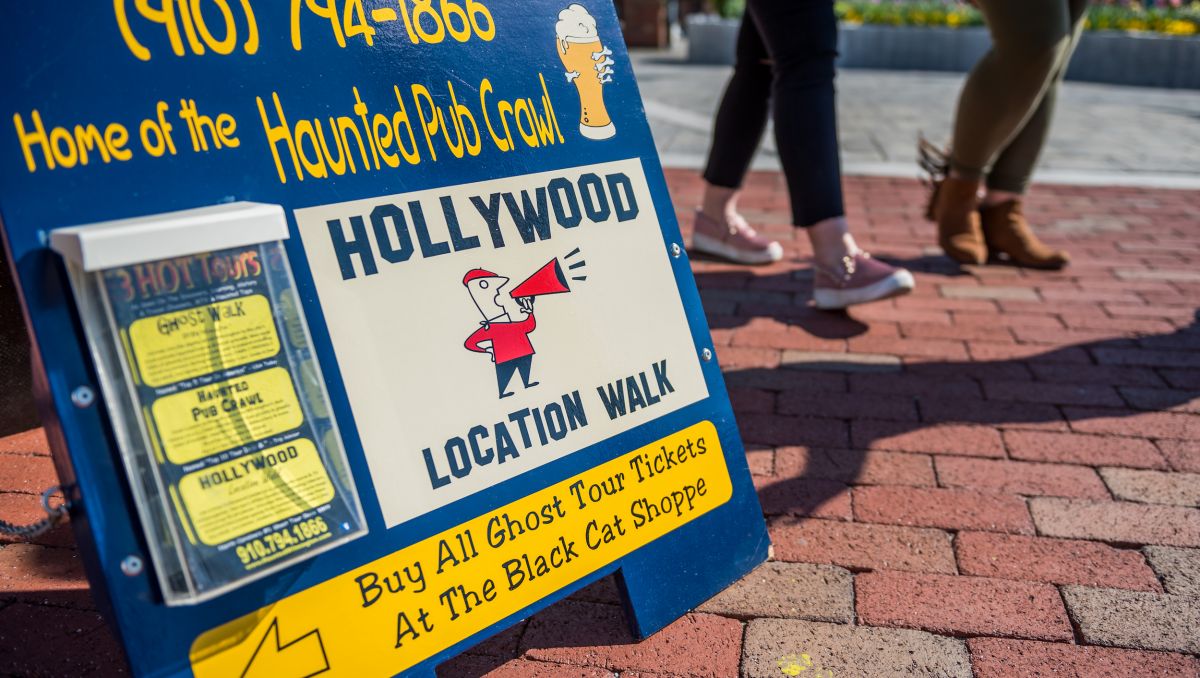 4

Stroll Through Haunted History

Statewide

North Carolina has a rich and diverse history, and it's even rumored that a few past-life characters are still hanging around. A tour through the streets of Bryson City, Charlotte, Beaufort and Wilmington after sunset will uncover myths and legends as well as unexplainable encounters in our historical cities and towns. Pack your walking shoes and a camera to see if you can capture ghostly evidence of your own.
5

Search for the Blue Ghost Fireflies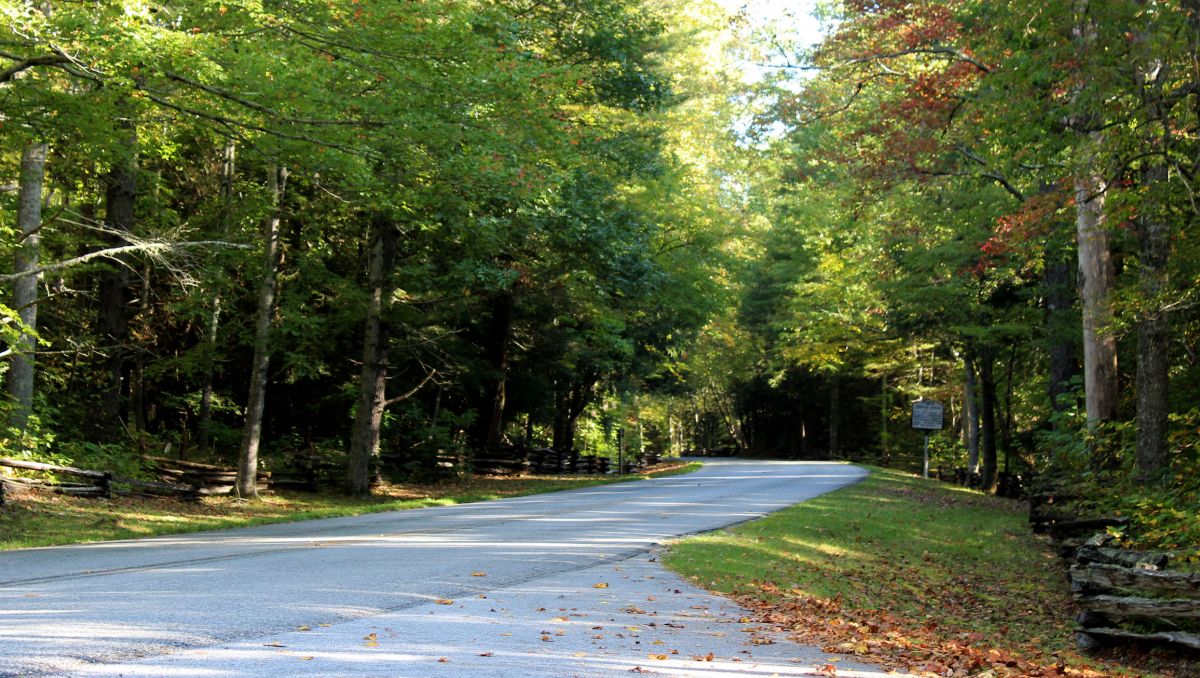 5

Search for the Blue Ghost Fireflies

Brevard, Hendersonville

See on map
Similar to the small window of totality during a solar eclipse, the elusive Blue Ghost Firefly can only be found for a short time each summer in the woods of two of our largest forests. These secretive insects hover just above the ground on humid nights and can stay lit for as long as 1 minute, creating the appearance of an eerie blue mist moving through the DuPont State Recreational Forest and Pisgah National Forest floors. Search for the Blue Ghosts when tours are available through the Cradle of Forestry.
6

Solve the Mystery of the Brown Mountain Lights
6

Solve the Mystery of the Brown Mountain Lights

Morganton

See on map
Some say the strange lights that appear in the Brown Mountains are just natural gas formations. Others insist the pale lights that move through the trees – sometimes slowly, sometimes whirling and darting – are alien spacecraft, ghostly lanterns or even a government conspiracy. Create your own theory by looking for the Brown Mountain Lights on clear nights from vantage points along North Carolina Highway 181 and Wiseman's View in the Linville Gorge Wilderness area.
7

Zip Across the Sky at Night
7

Zip Across the Sky at Night

Fayetteville

See on map
There are more than 20 zip line attractions across our state, including some of the top-ranked in the country. And what's even cooler is when an adventure park allows you to zip across the sky after dark. Embark on a NightQuest with ZipQuest Waterfall and Treetop Adventure, as the light on your helmet leads the way.
8

Experience Total Darkness at Linville Caverns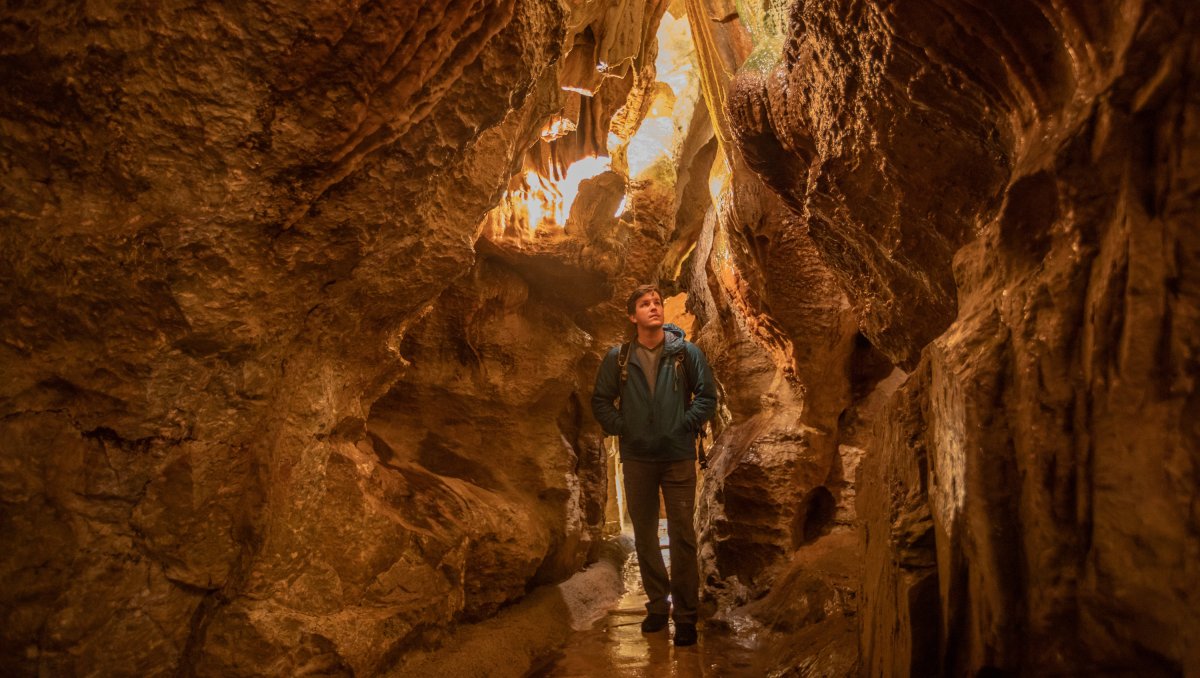 8

Experience Total Darkness at Linville Caverns

Marion

See on map
Just off the Blue Ridge Parkway in Pisgah National Forest, natural water has been carving passageways deep into Humpback Mountain, creating North Carolina's only public caverns: Linville Caverns. Since 1937, visitors have been able to get a glimpse of nature's grand work below the surface and learn the history of the mountain. The caverns stay a cool 52 degrees Fahrenheit. Before a trip, check the caverns' website as it's open at different times each season.
9

Stargaze on the Beach
9

Stargaze on the Beach

North Carolina's southern coast

See on map
Fun on the beach doesn't stop when the sun goes down in NC's Brunswick Islands, where six south-facing beaches become perfect stages for memorable stargazing without distracting light pollution. The best time to admire the Milky Way over the ocean is late April through late July, which also coincides with some of the warmest temperatures. Or spread a blanket during sea turtle nesting season (May through August) and watch for tiny turtles finding their way home. And rain or shine, night or day, the stars are always shining at Ingram Planetarium with programs, exhibits and shows (complete with lasers and rock music) that are fun and informative for star enthusiasts of all ages.
10

Find Gems That Glow in the Dark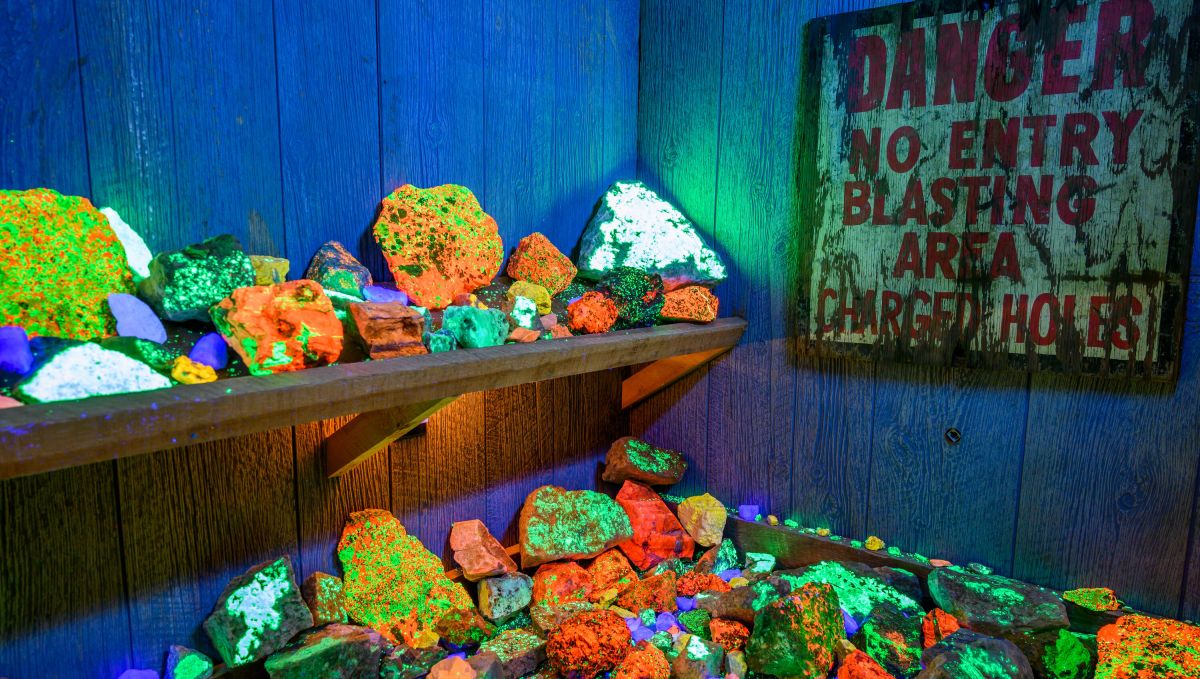 10

Find Gems That Glow in the Dark

Little Switzerland

See on map
Unlock hidden colors and have an "out of this world" experience by heading out after dark for a Black Light Mine Tour of Emerald Village. Here, visitors will find some of the world's largest deposits of Hyalite Opal, a true form of opal that glows a vivid lime green under ultraviolet light, and it's the only known underground Hyalite Opal deposit open to the public. There are 10 of these special tours throughout the year, so it's a truly rare and unique encounter.
Updated March 31, 2023