Things That Go Bump in the Night: 8 Haunted Places in North Carolina
Take the spookiness one step further than haunted houses this Halloween season and check out actual haunted sites across the Tar Heel State. From friendly apparitions to some straight-up creepy paranormal activity, some people loved North Carolina so much they never wanted to leave, even in death. Here are eight sites across our state to explore for the most legendary and spooky ghost sightings.
1

The Country Squire and Liberty Hall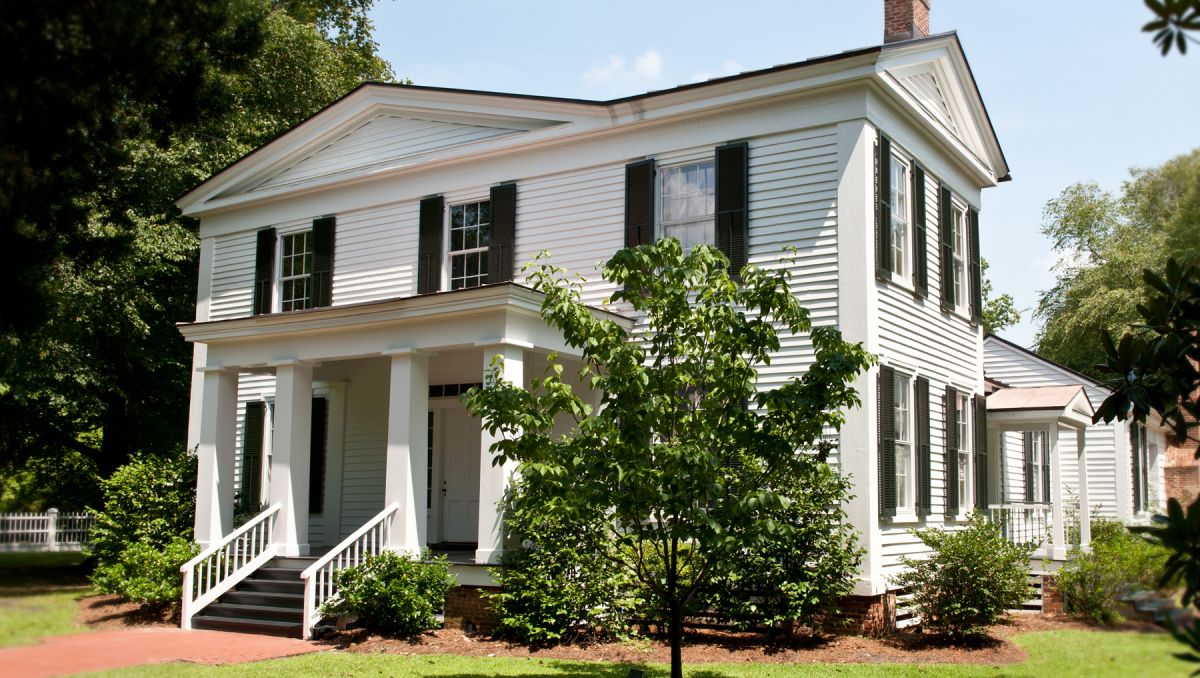 1

The Country Squire and Liberty Hall

Kenansville in Duplin County

See on map
Ever wanted to dine with a ghost? That's exactly what you can do at The Country Squire Restaurant, Inn & Winery in Kenansville in Duplin County, where the spirit of original owner Joe West is rumored to still hang around making sure everything runs the way he likes. After enjoying your meal in a cozy, vintage setting, watch where you walk near the dartboard – darts have been known to fly through the air on their own. Merry chatter and phantom footsteps have also been heard in the Jester's Court and throughout various hallways. For more local haunts, head down the street to Liberty Hall, a historic house and museum.
2

The Omni Grove Park Inn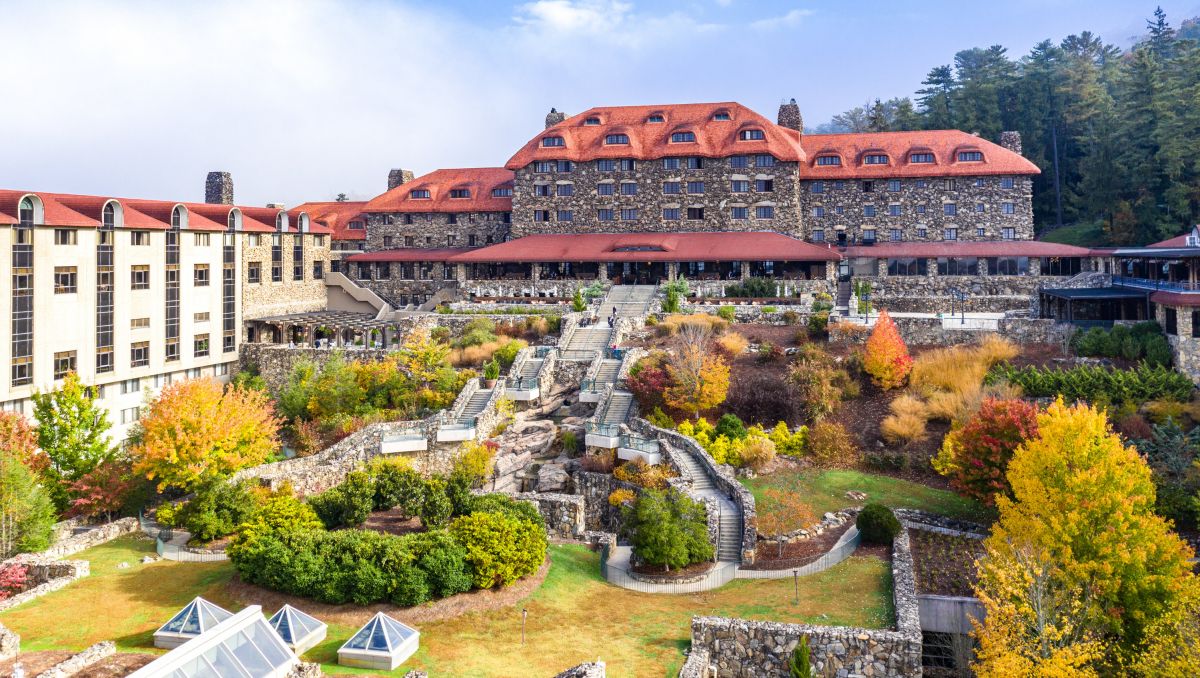 2

The Omni Grove Park Inn

Asheville

See on map
The Pink Lady is a well-known, friendly spirit roaming The Omni Grove Park Inn since the 1920s. Whether her fall from the fifth floor of the Palm Court Atrium at the Inn was an accident or something more sinister, the Pink Lady doesn't seem to hold much of a grudge. She's either seen as a vibrant pink mist or a young woman in a pink ballgown, most often by children. Also a fan of pranks, the Pink Lady is blamed for lights and air conditioners turning on and off, and for the rearrangement of objects in guest rooms. Book a night in room 545 – where the Pink Lady seems to be particularly active – for your best chance at an encounter.
3

The Biltmore Hotel

Greensboro

See on map
Sometimes ghosts hang around a certain site due to unfinished business, which might be the case for both Philip and Lydia, the resident ghosts at The Biltmore Hotel. Built by the Cone Brothers in the early 1900s, the hotel served as their office and that of their accountant, Philip. Philip died in the alley next to the hotel under mysterious circumstances, and the lore is that he was murdered for discovering financial discrepancies. Guests have complained about loud footsteps, the shuffling of paper and conversations coming from room 332, Philip's former room. But Philip isn't the only ghost known to roam the halls. In the hotel's boarding house days, Lydia, a lady of the night, was thrown down the stairs by a client. Her spirit still lingers around room 223, which is now painted pink in her honor.
4

Battleship North Carolina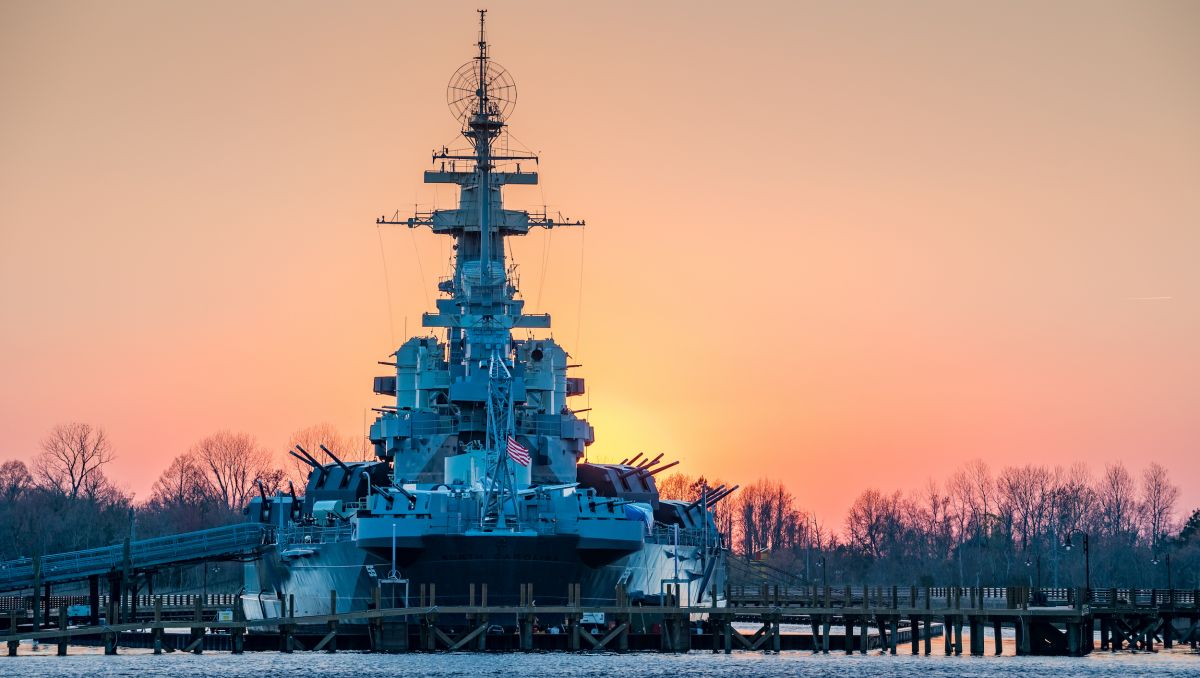 4

Battleship North Carolina

Wilmington

See on map
Battleship North Carolina was commissioned in 1941 and participated in every major naval offensive in the Pacific during World War II. One of the deadliest attacks on the battleship was a Japanese torpedo strike in the hull, where five men died. One young soldier was killed in the battleship's washroom, and his spirit has been seen there. There have also been sightings of other apparitions in passageways, shadowy figures peering through portholes, hatches and doors opening and closing on their own, sounds of running and even objects being hurled through the air. For even more of Wilmington's haunted sites, join the nationally acclaimed Ghost Walk and Haunted Pub Crawl of Old Wilmington, a walking tour of the most actively haunted homes and burial grounds near downtown.
5

Brown Mountain Lights

Linville

See on map
For decades, a series of unexplained lights have appeared after sunset above the peak of Brown Mountain, changing in size, shape and color. The earliest reports of the lights were from Cherokee and Catawba Native Americans, then Civil War soldiers. Today, thousands have reported seeing the lights above the mountain. Try to spot them for yourself from Wiseman's View in the Linville Gorge; look for small, star-like dots moving either slowly or in an almost firework-like manner. Groups of students from nearby Appalachian State University have studied the lights, and they've even been investigated multiple times by the U.S. government.
6

The Duke Mansion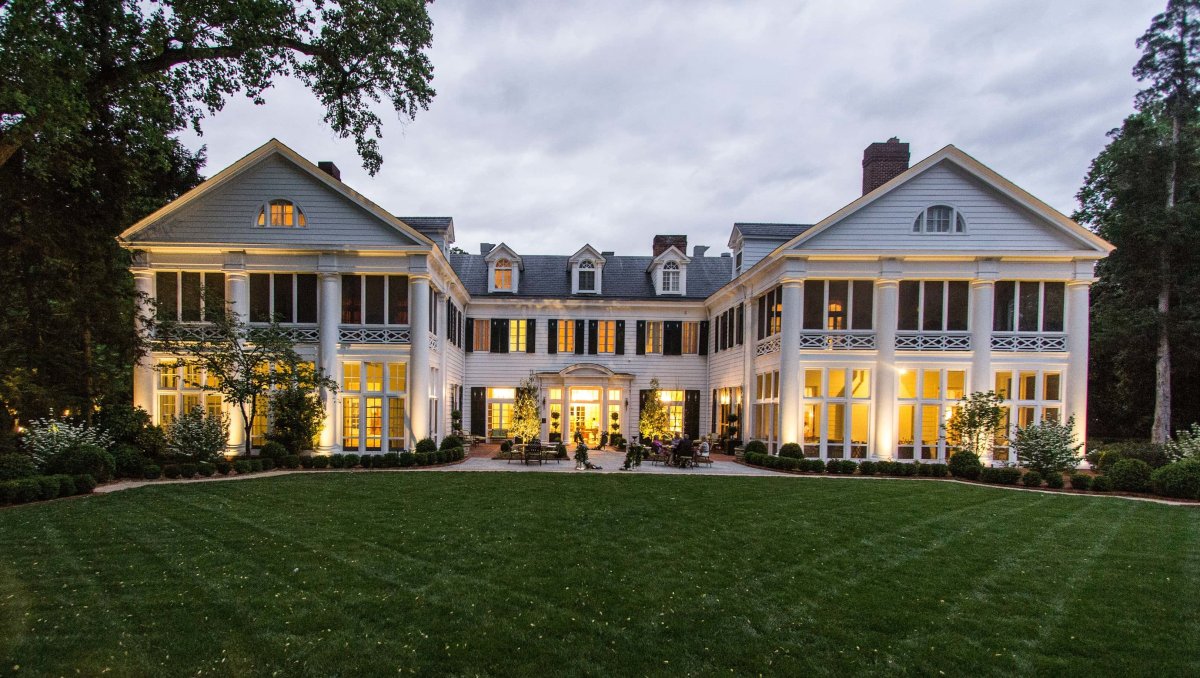 6

The Duke Mansion

Charlotte

See on map
The story goes like this: Jon Avery, a former owner of the Duke Mansion, began an affair with a young writer while his wife was institutionalized. Despite Avery telling the woman he would always come for her, dead or alive, it became clear he was not going to leave his wife. The writer ended the affair. Devastated and desperate, Avery asked her to meet him one year later at midnight. Upholding her end of the bargain, she arrived a year later, saw him approach and reached out to grab his wrist – and her hand went right through him. He turned around and said, "Dead or alive." Later, she learned that Avery had died a week earlier. Today, eerie story aside, you can stay in one of the Duke Mansion's 20 beautifully decorated rooms, or enjoy Cocktails in the Courtyard in the summer months.
7

Cape Hatteras Lighthouse
7

Cape Hatteras Lighthouse

Outer Banks

See on map
The tallest brick lighthouse in North America has quite the haunted history. The most well-known ghost story is that of the Carroll A. Deering ship, known as the Ghost Ship, that washed ashore in 1921 void of passengers or equipment. Oddly, the only items found on board were food laid out as though for a meal. There's also the legend of the ghost cat, a large black and white cat visitors have seen in and around the lighthouse for more than 100 years. Talk about living nine lives! For self-guided climbs of this haunted lighthouse, visit from the third Friday in April through Columbus Day.
8

Devil's Tramping Ground
8

Devil's Tramping Ground

Outside Siler City

See on map
Just south of Siler City is a barren circle about 40 feet in diameter in the pine woods of Chatham County known as the Devil's Tramping Ground. Folklore says the spot is a place where the devil himself paces in a circle each night to ponder what havoc he can wreak. Seemingly going against the law of science, not a single living thing will grow in the circle – not a tree, flower, weed or blade of grass will sprout. Even vegetation that's transplanted there will wither and die. Thrill-seekers have traveled to the circle at night and reported that if you place an item in the circle, it will have vanished by the following morning.
Updated August 3, 2020