Winter Fun at North Carolina's Coastal State Parks
When you explore the North Carolina coast during the winter, you enjoy a quiet, serene experience the sun-seeking visitors of summer miss. Discover the offseason activities five state parks have to offer during cool-weather months.
1

Jockey's Ridge State Park
1

Jockey's Ridge State Park

Nags Head

See on map
Located on the Outer Banks, Jockey's Ridge State Park boasts the tallest active sand dune on the East Coast. In the summer, visitors come to the park looking to explore or take hang gliding lessons, but there's one activity that can only be enjoyed in the winter months: sandboarding. With this sport, you get the thrill of snowboarding without the snow by whizzing down the side of a sand dune. Be sure to get a permit from the park and only sandboard in designated areas. For those looking for a more traditional way to take in the coastal scenery, there's also canoeing, kayaking, kite-flying and hiking on the nearby beaches.
2

Fort Macon State Park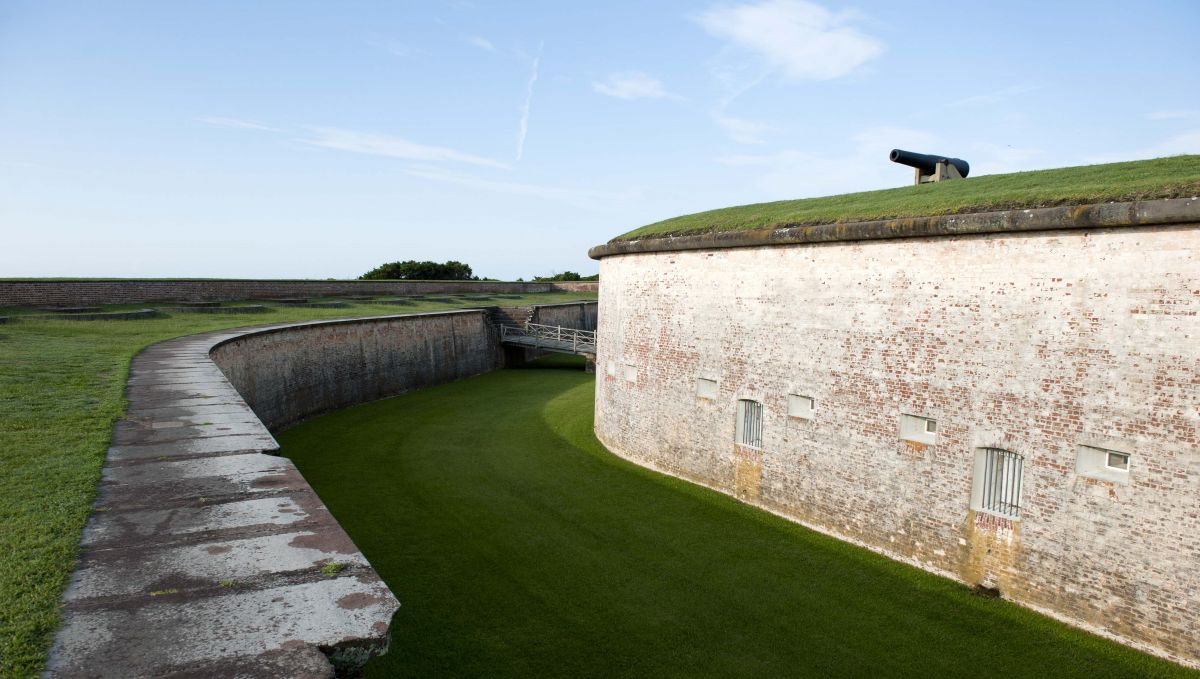 2

Fort Macon State Park

Atlantic Beach

See on map
Travel back in time with a visit to Fort Macon State Park, where a reconstructed fort stands guard over Beaufort Harbor as it did during the Civil War. History and educational programs are the focus of this Crystal Coast park in the winter. See historical reenactments on the parade ground and take a guided tour of the fort to learn more about its history. Nearby, the Theodore Roosevelt Natural Area and the North Carolina Aquarium at Pine Knoll Shores also make for great winter destinations. The turtle maze is a kid-favorite, showing what it feels like for a just-hatched turtle to make it to the sea.
3

Hammocks Beach State Park
3

Hammocks Beach State Park

Swansboro

See on map
Hammocks Beach State Park in the Topsail area is mostly located on Bear Island. During winter, the only way to get there is by water taxi or private boat, making the journey part of the adventure. Intrepid souls paddle here, following the markers on the kayak and canoe trail. You're likely to see a bottle-nosed dolphin on a trip to the island. Loggerhead turtles, the park's most famous residents, are gone long before the onset of cold weather, but fox, raccoons and ghost crabs remain throughout winter. Hammocks Beach State Parks offer an unspoiled retreat for those who seek solace. Set up camp at the dune-side campsites and after nightfall, admire the clear sky and brilliant stars.
4

Carolina Beach State Park
4

Carolina Beach State Park

Carolina Beach

See on map
Carolina Beach, a Wilmington-area state park, is ideal for fishing, bird watching and nature hikes. Six hiking trails give you an up-close look at the area's plants and wildlife, including the indigenous Venus flytrap, one of the world's most unique carnivorous plants. Stop by the Visitors Center to learn more about the park's biodiversity and see interactive exhibits.
5

Fort Fisher State Recreation Area
5

Fort Fisher State Recreation Area

Kure Beach

See on map
Just south of Wilmington, Fort Fisher State Recreation Area has more to offer than just pristine beaches. If you have an off-road vehicle, you can explore the beach here at your own leisure. You might even encounter one of 16 resident threatened and endangered species while you're here. Fort Fisher, the park's namesake, is a historical landmark dating back to the Civil War. Winter's a great time to explore here as re-enactors commemorate the fort's fall every January. Plus, the nearby North Carolina Aquarium at Fort Fisher gives you a closer look at the state's diverse aquatic life including sea turtles, alligators and sharks.
Updated October 15, 2018