Do Good and Drink Good Beer: Eco-Friendly Breweries Across North Carolina
Character is often defined by what you do when no one is looking, and we're turning the spotlight onto local NC breweries that have made sustainability a key part of their character. By seamlessly weaving green initiatives into their business practices and processes, these local NC breweries are serving up goodwill with great beer.
1

Mother Earth Brewing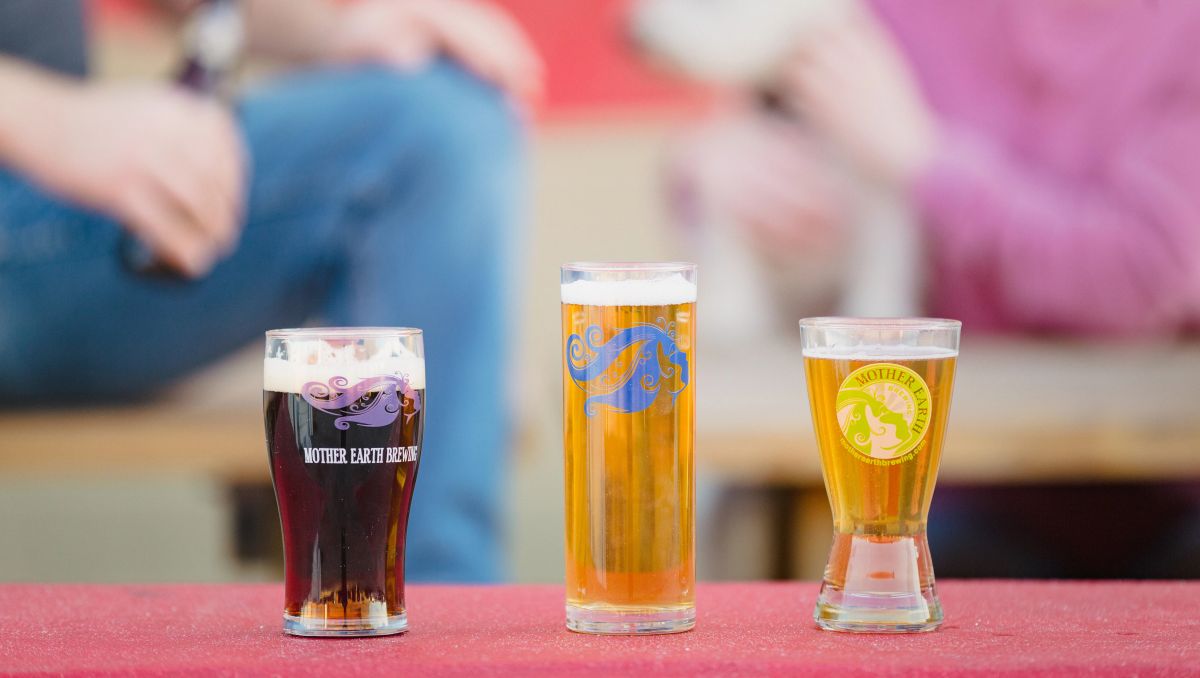 1

Mother Earth Brewing

Kinston

See on map
Mother Earth Brewing should be one of the first breweries that comes to mind when you think about eco-friendly beer. They opened in 2010 and can be found statewide with environmental beer names like Weeping Willow Wit, Endless River and Reef Keeper IPA. They're a leader in environmental friendliness, being one of the few LEED Gold Certified breweries in the entire country. They live in a 120-year-old building – of which 95% of the brick, wood and steel removed during renovations was reintegrated into the building – and they have 100% recycled blue jeans as insulation.
What we're drinking: Silent Night, a savory coffee imperial stout aged in oak bourbon barrels.
2

One World Brewing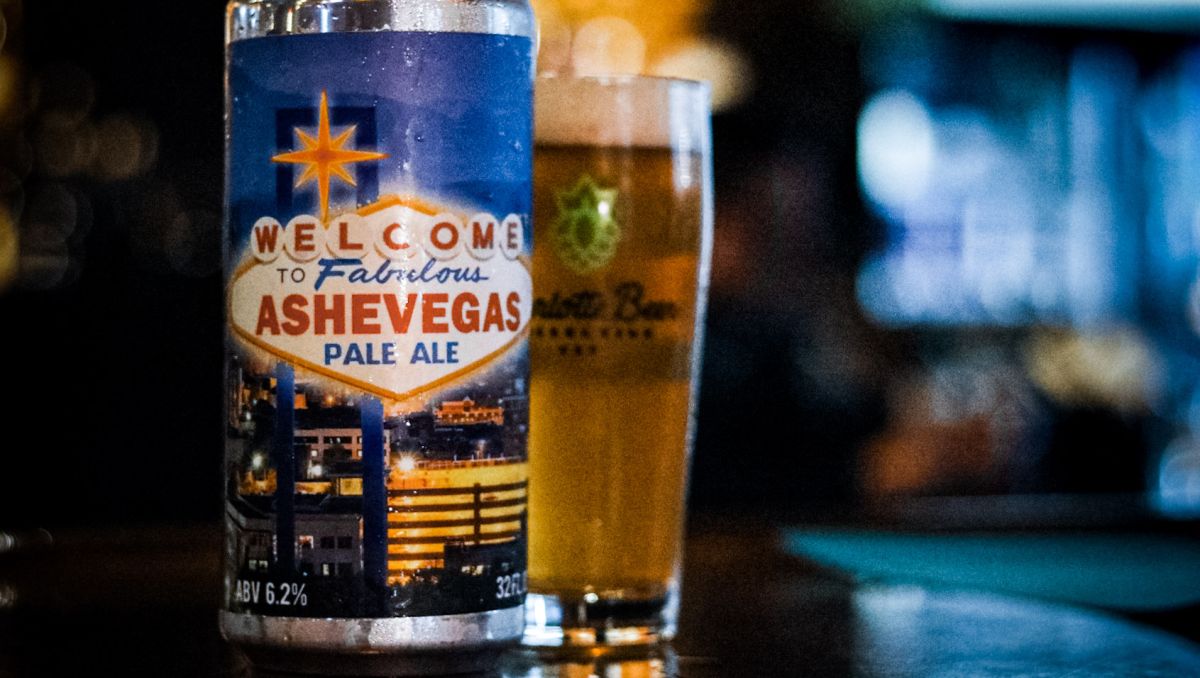 2

One World Brewing

Asheville

See on map
One World truly embodies the Asheville beer scene. With extremely limited distribution, One World brews what they like in limited quantities, which puts the emphasis on drinking it fresh at either one of its two Asheville locations. Pro tip: Don't skip the downtown spot. Find it on Lexington and Patton and get transported back in time to a Prohibition-type speakeasy. Co-owners Lisa and Jay Schutz have several green initiatives including their Trash Trout project in partnership with Asheville GreenWorks, where a uniquely designed device collects trash on top of local streams and rivers to prevent it from making it to larger waterways.
What we're drinking: Queen of the Forest IPA, a bright and floral IPA brewed with Nelson Sauvin and Waimea hops.
3

Newgrass Brewing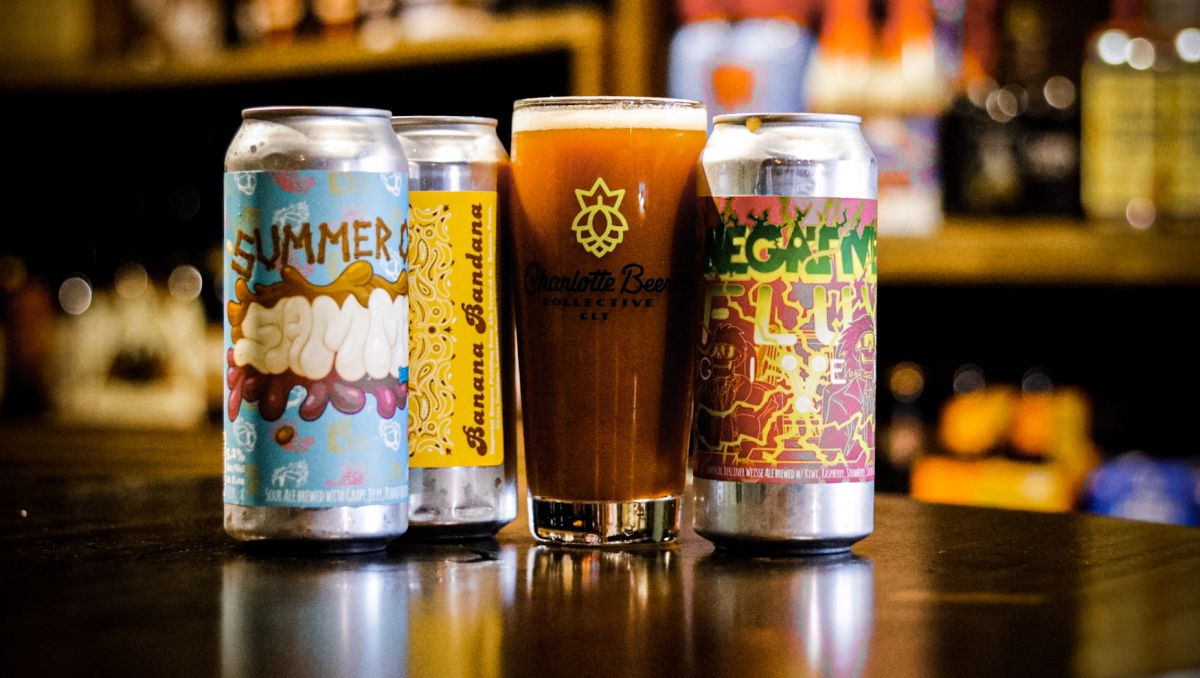 3

Newgrass Brewing

Shelby

See on map
Newgrass won't be boxed in – or barreled in – to a specific brew genre or style. Rather, this Shelby-based brewery makes top-notch beers across every style it brews, including IPAs, fruited Berliner Weisses, pastry stouts, pilsners and lagers. The brewing process produces a considerable amount of spent grain, which looks like oatmeal, after it's mashed, and most breweries (including Newgrass) donate their spent grain to local farms. Fun fact: Newgrass gets the beef and pork for their farm-to-fork restaurant from the farm to which they donate their spent grains.
What we're drinking: Negative Flux Given, a fruited Berliner Weisse with kiwi, strawberry, raspberry, coconut cream and tropical punch.
4

Mad Mole Brewing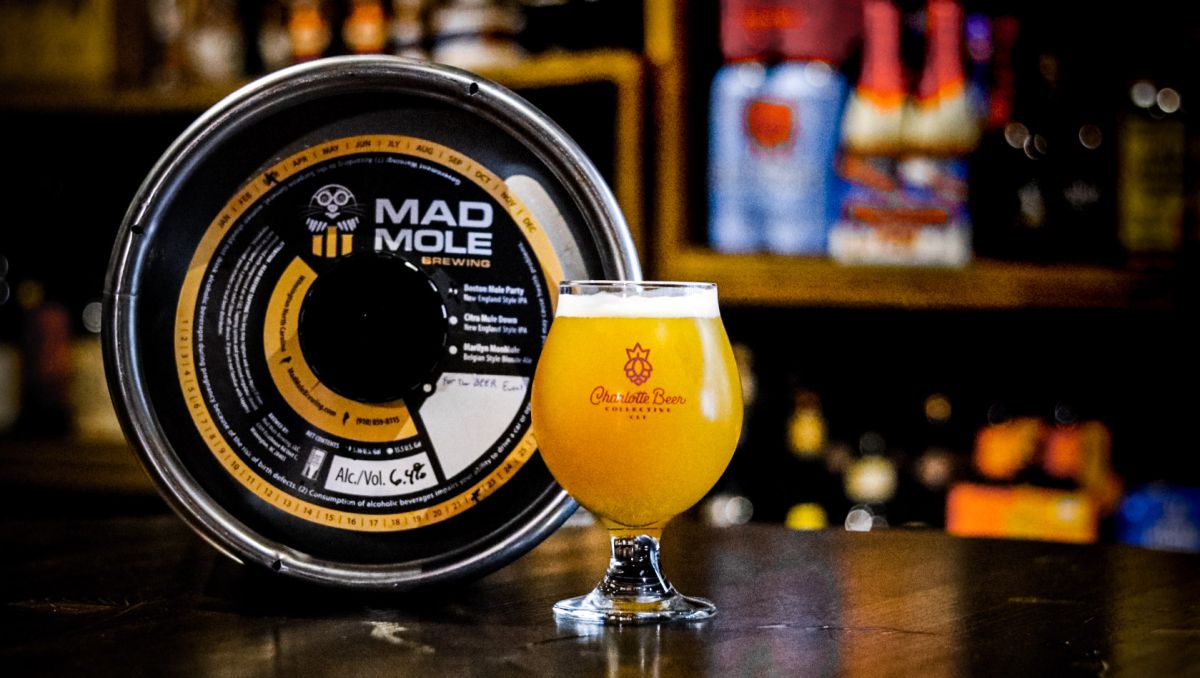 4

Mad Mole Brewing

Wilmington

See on map
Mad Mole differentiates themselves from other Wilmington-area breweries by offering styles not typically designated as "beach beers" – and naming them all with mole references. Mad Mole produces a ton of their own power with a solar array on their roof, and they're even working with the University of North Carolina to produce a beer with yaupon tea, the only naturally caffeinated plant species grown in the United States.
What we're drinking: Boston Mole Party, their original juicy IPA recipe hopped with Mosaic, El Dorado and Citra. With notes of citrus and grapefruit, it's perfect for relaxing on the beach.
5

Fonta Flora Brewery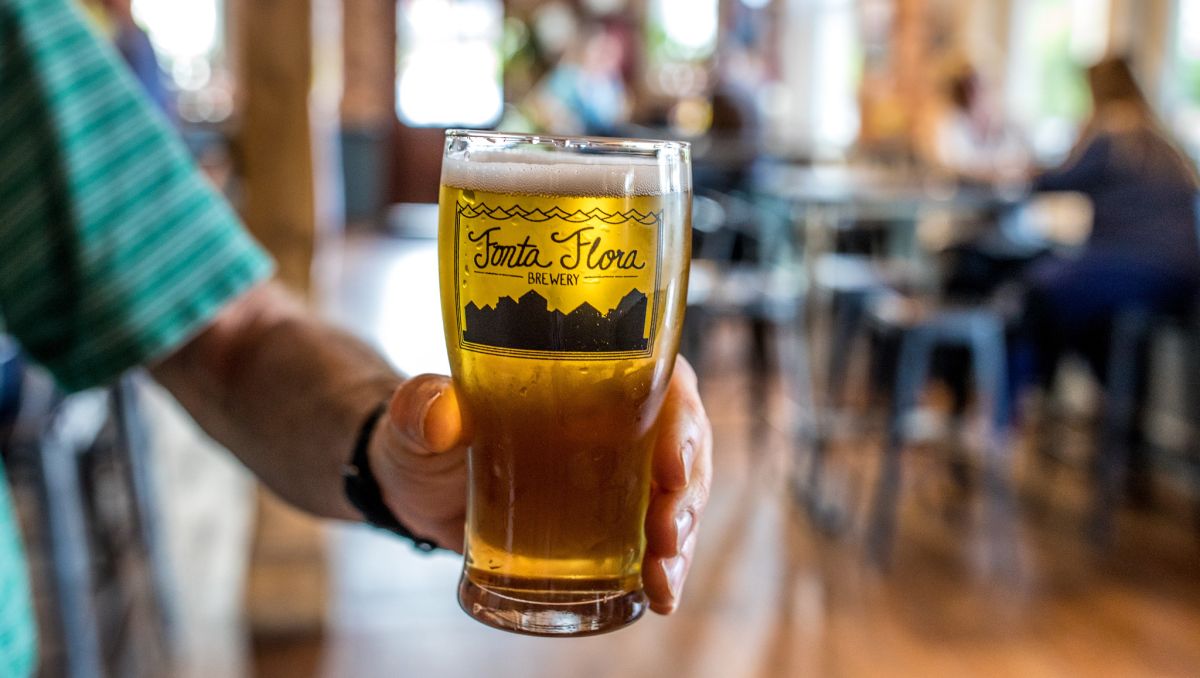 5

Fonta Flora Brewery

Morganton

See on map
After Fonta Flora opened its original location in downtown Morganton, craft beer enthusiasts quickly started making this a priority stop on any beer route to or from Asheville. Brewing with a unique flair, Fonta Flora has used its passion for local agriculture to produce some nonconformist styles that earn them props from the brew community. They also purchase more than 250,000 pounds of locally grown and malted grains for their beers, truly putting their money where their mouth is. Their Optimist Hall (Charlotte) and Whippoorwill Farm (Nebo) locations offer additional amazing beer experiences, and they'll even begin cultivating their own wild yeast at the Whippoorwill Farm location in late 2022.
What we're drinking: Hop Beard IPA, a West Coast-style dry hopped with Amarillo, Citra, Mosaic and Simcoe hops.
6

Free Range Brewing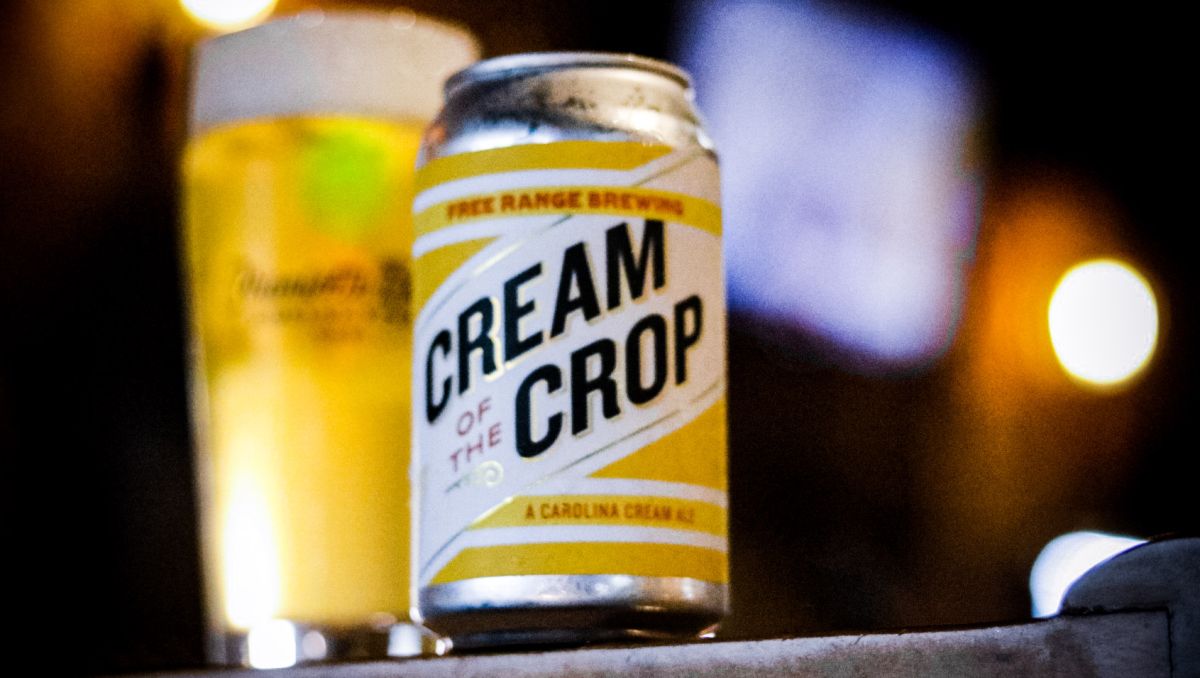 6

Free Range Brewing

Charlotte

See on map
Free Range Brewing has been bringing the farm-to-tap concept to the Queen City since 2015. As a family-run brewery, brothers Jason and Jeff Alexander have curated an amazing beer list and vibe in the brewery-rich NoDa neighborhood. You'll often find local artists, smaller bands and up-and-coming chefs sharing their crafts in the brewhouse, which also doubles as a barrel-aging facility. Proudly displaying on their cans and bottles the percentage of each beer that's locally sourced, Free Range averages 95% of their ingredients sourced in the Charlotte area. Don't miss their taphouse in artsy Camp North End; it shares a space with James Beard-nominated head chef Greg Collier and the popular tapas restaurant Leah and Louise.
What we're drinking: Cream of the Crop, a crushable cream ale perfect after any outdoor activity.
7

Innovation Brewing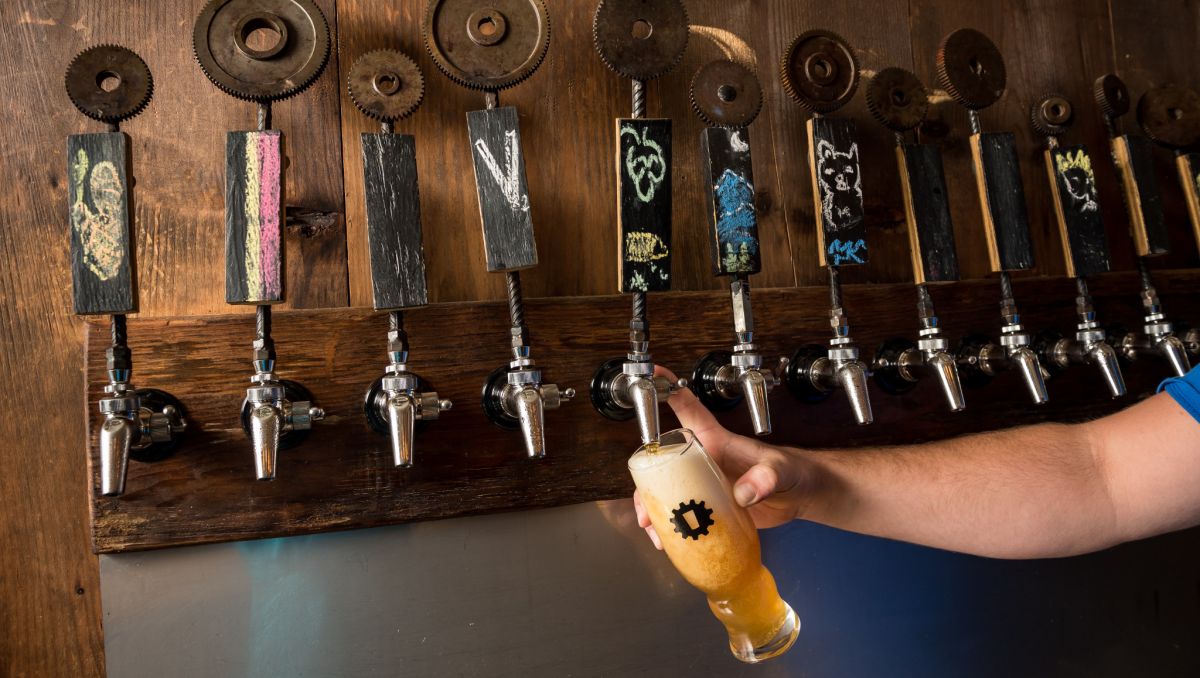 7

Innovation Brewing

Sylva

See on map
Innovation Brewing's three taprooms are tucked away on the outskirts of Nantahala National Forest, and several of their beers' names – like Bear Lake Brown and Black Balsam Porter – pay homage to local landmarks. Embracing solar power, the Sylva location features 27 kilowatts of inverters and 37 kilowatts of solar panels, which power more than half of their business. They also boast one of the coolest jockey box setups in very steampunk fashion: upcycled from old gear boxes, true to their recycle-and-reuse mentality.
What we're drinking: Soulvation Tropical IPA, brewed with a love for both beer and tea. This hoppy, fruity concoction is the perfect treat after a hike in the Western North Carolina mountains.
8

Wise Man Brewing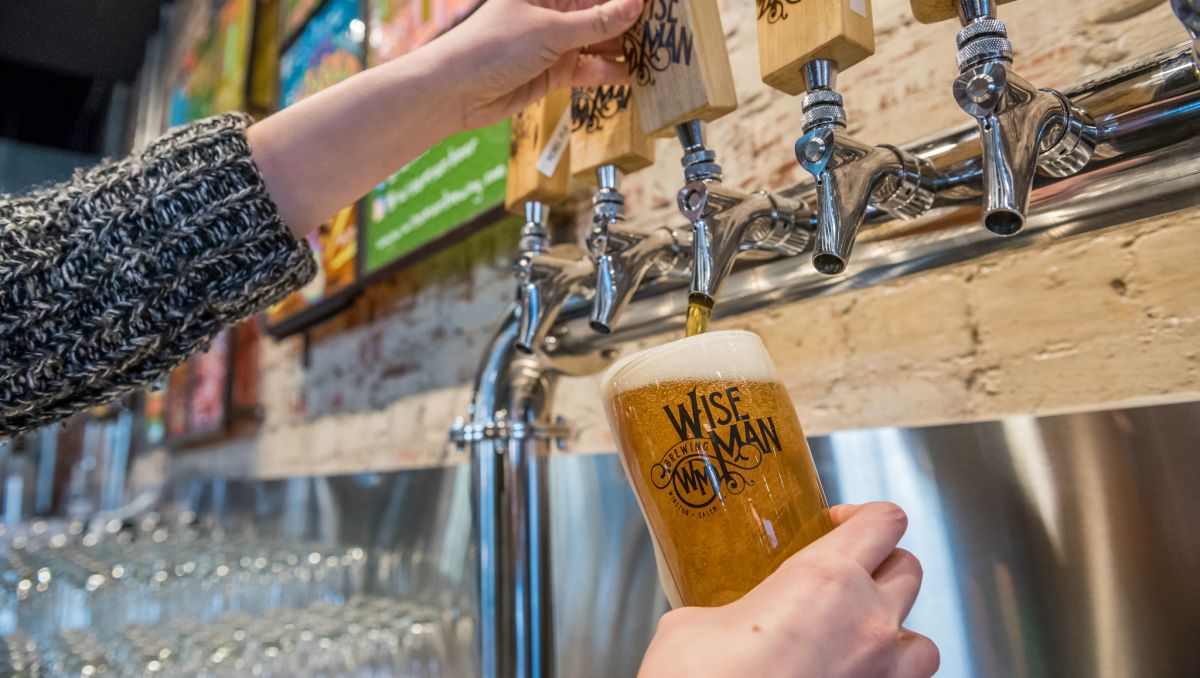 8

Wise Man Brewing

Winston-Salem

See on map
Founded by a Ph.D. chemist and a group of homebrewing buddies, Wise Man has blossomed into a must-visit while in Winston-Salem and a must-try when you see them on tap at other bars and bottle shops. Rather than building new or bulldozing when it opened in 2017, Wise Man repurposed a 90-year-old structure in downtown for its brewing headquarters. They upfitted the roof with a 34 kilowatt-hour solar array that, since 2018, has offset about half of their energy needs and has saved 100+ kilograms – and counting – of CO2 emissions.
What we're drinking: Angelo's Italian Pils, aptly named after Angelo Bros. Wholesale Supplies, the previous owner of the refurbished brew and taphouse.
More Eco-Friendly Beer Info
In addition to the smaller local breweries featured above, several large-scale North Carolina breweries carry some impressive environmental credentials, including Sierra Nevada, Oskar Blues and New Belgium. Their shelf space, buying power and national distribution make for impressive facilities, LEED certifications (leadership in energy and environmental design) and home bases out of state. For more information about North Carolina's eco-friendly breweries, the NC Sustainable Energy Association and the North Carolina Environmental Quality Green Breweries and Distilleries maintain listings.
Updated March 14, 2023