Where the Road Ends, Adventure Begins: Feel Renewed by These Places to Travel by Ferry
Leave the navigation to others and simply watch the lush landscape and wondrous wildlife float by as you journey to off-the-beaten-path destinations. North Carolina's ferry system runs nearly two dozen boats on seven routes across five bodies of water connecting travelers with scenic adventures. Add in several private ferry routes and it's easy to find a new place to feel rejuvenated.
Destinations you'll find in this article:
Currituck to Knotts Island | Aurora to Bayview | Ocracoke to Hatteras
Ocracoke | Ocracoke to Portsmouth Island | Cherry Branch to Minnesott Beach
Beaufort to Cape Lookout National Seashore | Wrightsville Beach to Masonboro Island
Southport to Fort Fisher | Southport to Bald Head Island
1

Currituck to Knotts Island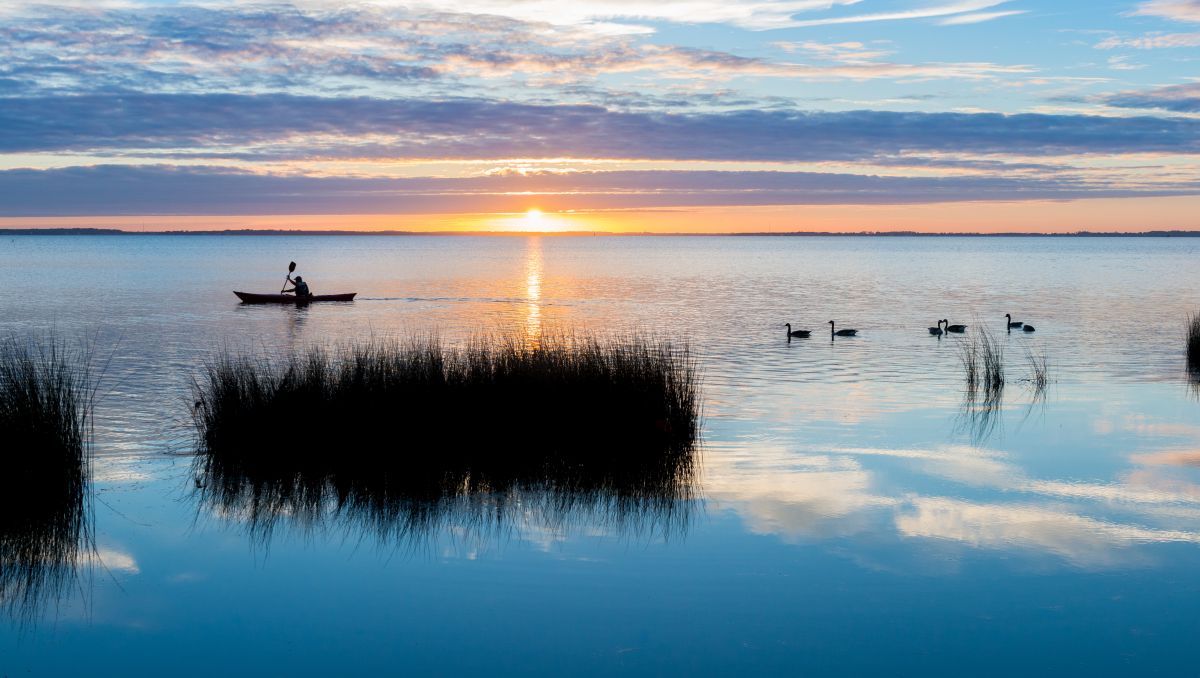 1

Currituck to Knotts IslandSee on map
Knotts Island's peaceful and marshy enclave attracts people for its variety of outdoor activities, and it's just a free 40-minute ferry ride across the Currituck Sound. Amp up your adrenaline with biking, kayaking and hiking on the Charles Kuralt Trail. Go bird-watching in the 8,219-acre Mackay Island National Wildlife Refuge, or enjoy the land by picking your own fruits and vegetables and sipping sweet wine at Martin Farm and Winery.
2

Aurora to Bayview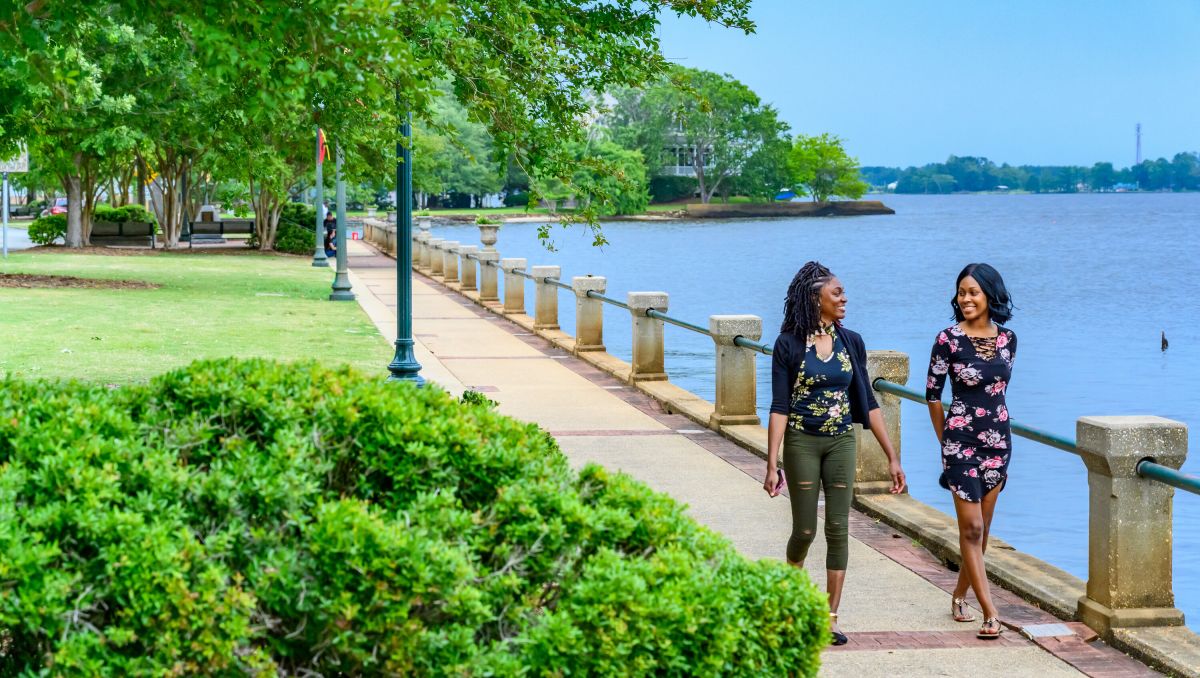 2

Aurora to BayviewSee on map
The small towns of Aurora and Bayview are forever linked by ferry. Aurora, famous for the free Aurora Fossil Museum filled with ancient fossils mined from the nearby phosphate mine, offers easy access to the riverfront communities of New Bern and Oriental. Bayview, along the north shore, is just a few miles from the historic town of Bath, which was North Carolina's first town and port and once considered the capital of the colony. Locals love Old Town Country Kitchen, where you'll have a fun time choosing from a wide selection of seafood and other favorites from the grill. Pro tip: It's cash only.
3

Ocracoke to Hatteras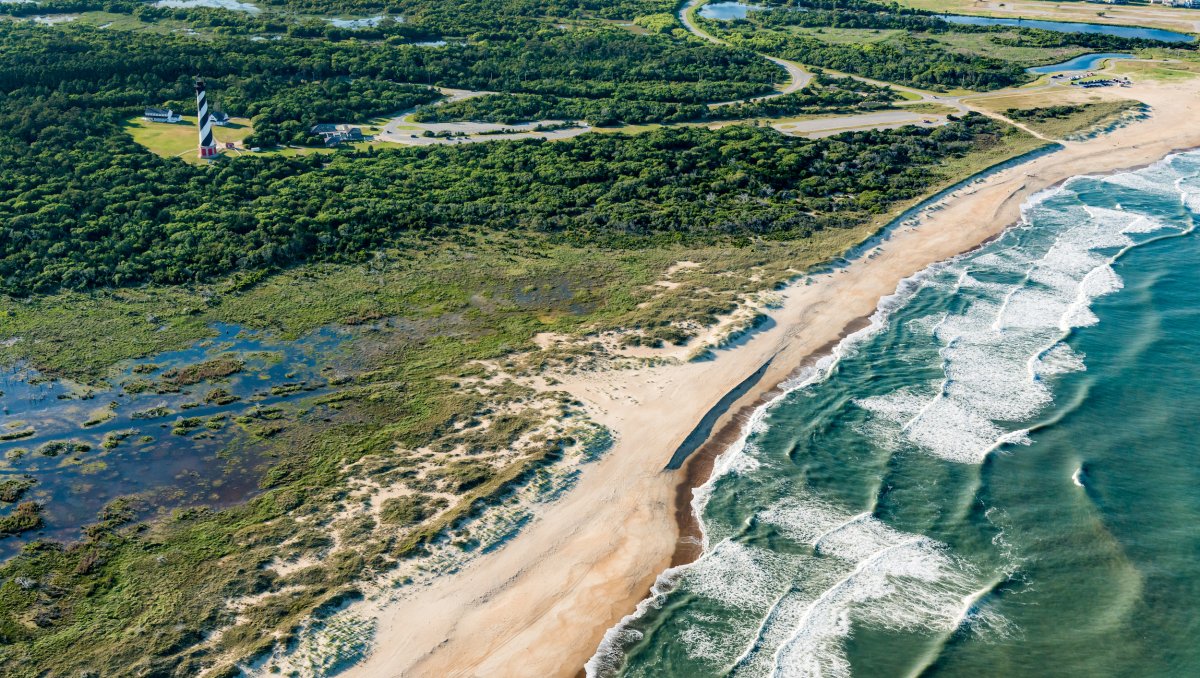 3

Ocracoke to HatterasSee on map
For a daytrip out of Ocracoke, the vehicle ferry or the Ocracoke Express Passenger Ferry to Hatteras is the gateway to all things Outer Banks. Known for its renowned charter fishing fleet, some of the biggest surf on the East Coast, and water sports on both the calmer sound side and the ocean side, Hatteras abounds with outdoor opportunities. Head farther north to visit the Cape Hatteras and Bodie Island lighthouses, explore the first English settlement on Roanoke Island or learn about the place where man first took flight at the Wright Brothers National Memorial.
4

All Roads Lead to Ocracoke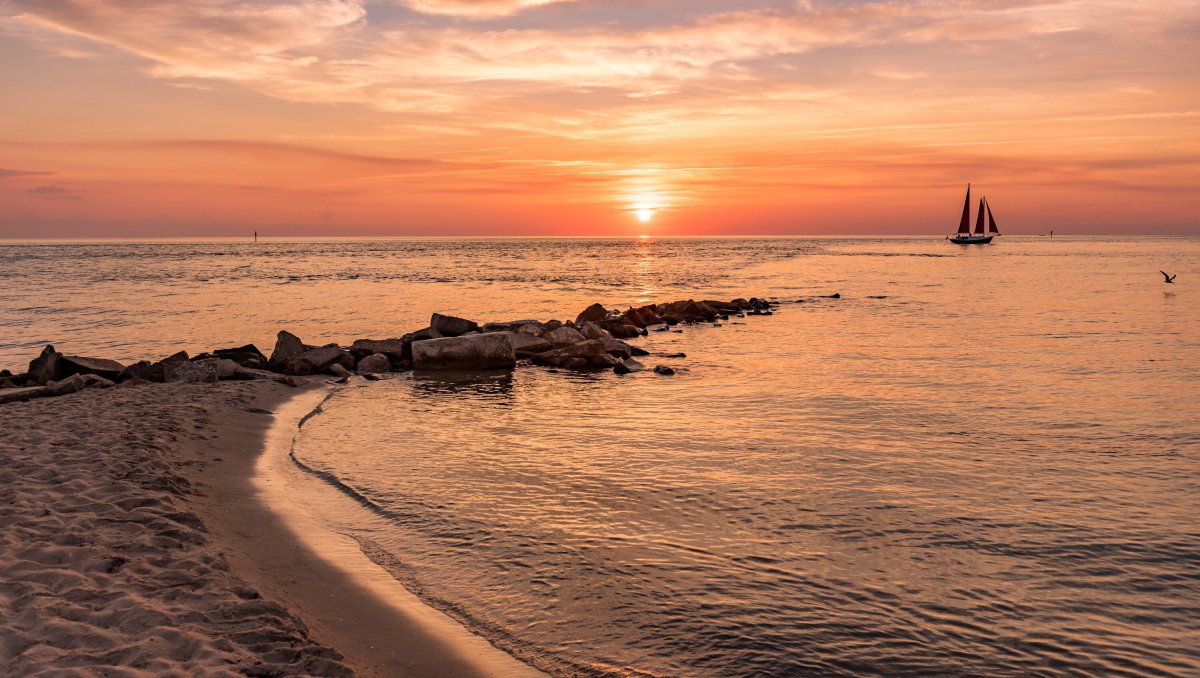 4

All Roads Lead to OcracokeSee on map
A quintessential beach town, Ocracoke is the southernmost island of the Outer Banks, and some locals even have their own dialect. Reached by the Swan Quarter Ferry to the northwest, the Cedar Island Ferry to the southwest and the Hatteras Ferry to the northeast, the ride is part of the journey to this seaside village that feels worlds away. The heartbeat of the island is the walkable Ocracoke Village along Silver Lake. It's filled with locally owned shops, galleries and restaurants, more than 100 historic homes, as well as the Ocracoke Island Lighthouse, the second oldest in the country. While you're here, be sure to check out Springer's Point nature preserve, the wild horses of the Ocracoke Pony Pen, and of course the 16 miles of beaches for outdoor adventures and water sports.
5

Ocracoke to Portsmouth Island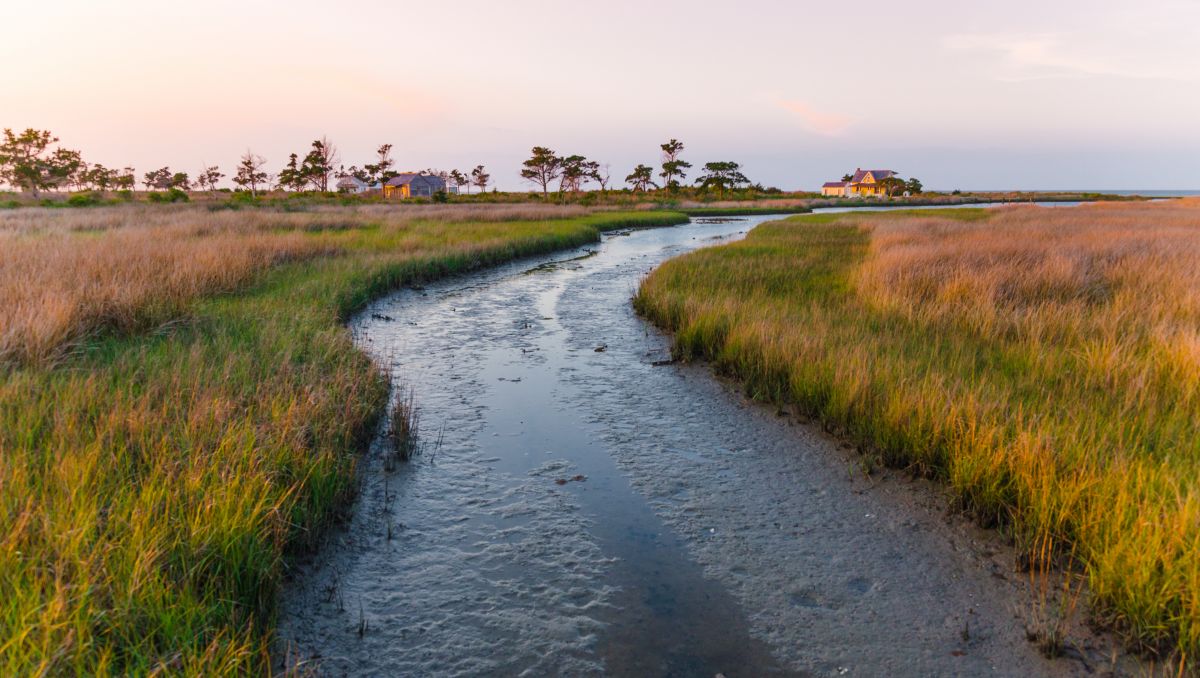 5

Ocracoke to Portsmouth IslandSee on map
What was once the largest European settlement on the Outer Banks in the mid-1700s is now a ghost town run by the National Park Service. Located south of Ocracoke, Portsmouth Island is the perfect place to get away from it all. Completely deserted, except for an NPS satellite office, visitors can explore the historic and perfectly preserved village, including a general store with shelves stocked with merchandise from the 1930s and a Methodist church complete with guest book. If you make the 20-minute ride from Ocracoke, you'll find great fishing spots, pristine shorelines, some of our state's best beaches for seashells and miles of ATV/4WD trails.
6

Cherry Branch to Minnesott Beach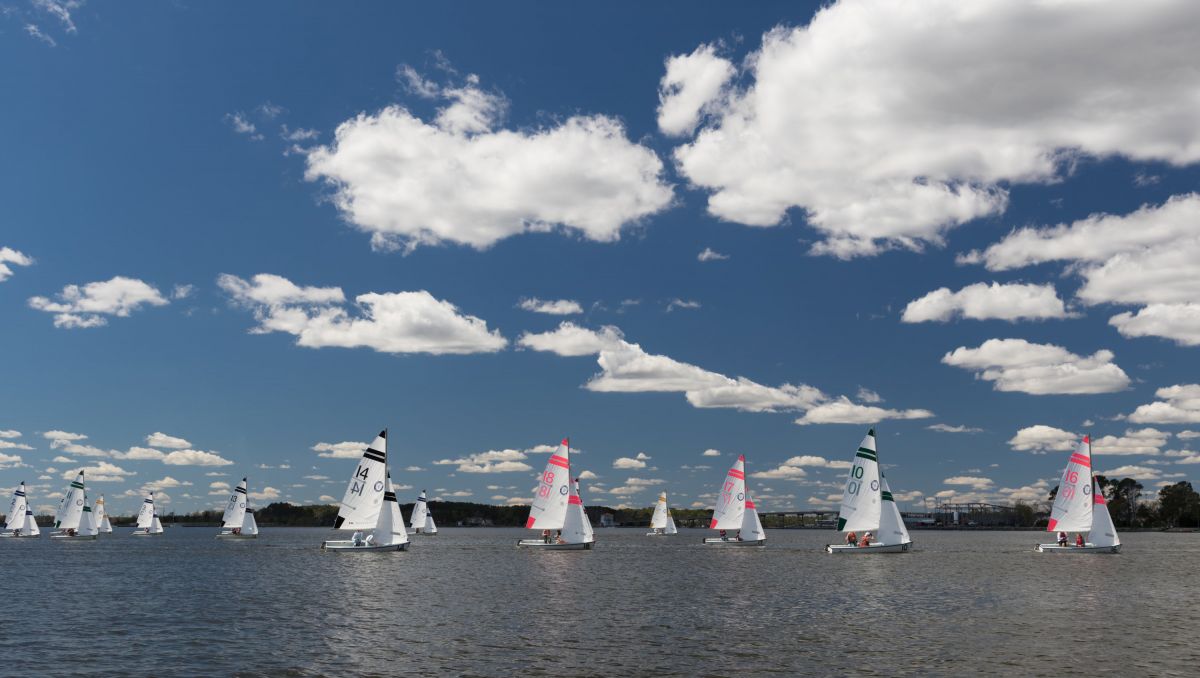 6

Cherry Branch to Minnesott BeachSee on map
Midway down our 300+ miles of coastline, the military communities of Cherry Branch and Havelock within the Croatan National Forest enjoy the beach and outdoor activities of Minnesott Beach. After a free 20-minute ferry ride across the Neuse River, you'll find a quaint small town with a charming sand beach just steps away from the ferry landing, golfing at the Minnesott Golf and Country Club, and sailing adventures. You can also explore a host of other water-oriented activities in Oriental, the sailing capital of North Carolina, just 10 miles north. If you'd like a hands-on lesson, check out Bow to Stern Boating, which offers 10 skills classes in its sailing school.
7

Beaufort to Cape Lookout National Seashore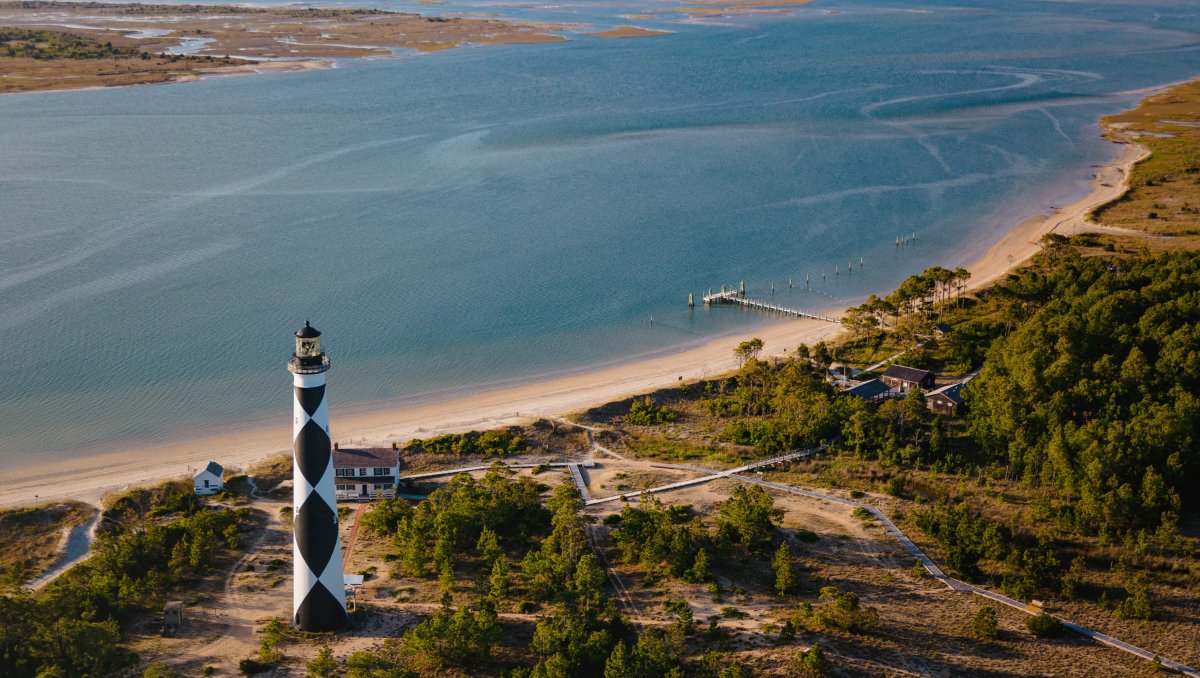 7

Beaufort to Cape Lookout National SeashoreSee on map
From Beaufort (or nearby Harkers Island) along our Crystal Coast, take the ferry to Cape Lookout or Shackleford Banks along the remote southern end of Cape Lookout National Seashore. Admire Cape Lookout Lighthouse from the base (it's closed for renovations through 2025), tour the Keeper's Quarters Museum, surf fish from the shore or keep an eye out for more than 250 bird species that call Cape Lookout home. On Shackleford Banks, watch for the famous herds of wild horses that roam the island. Thought to be descendants of horses from Spanish shipwrecks of the 1500s, the Shackleford Banks horses exist on the island without any human involvement and are a reminder of the area's history.
8

Wrightsville Beach to Masonboro Island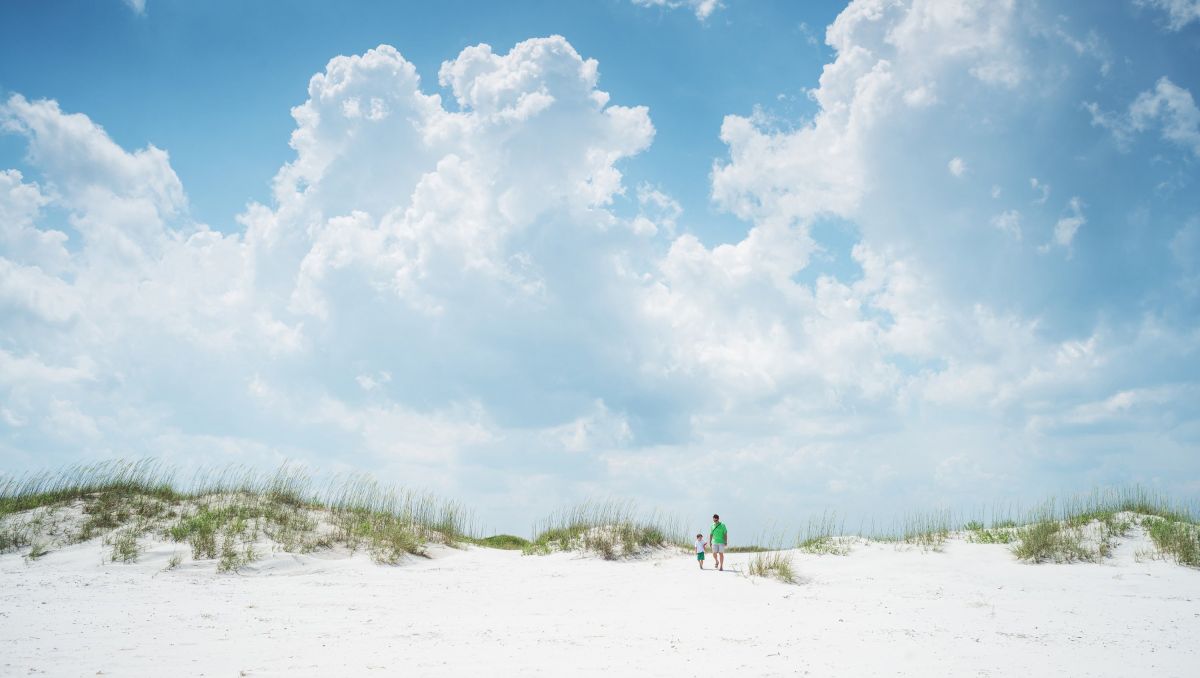 8

Wrightsville Beach to Masonboro IslandSee on map
Feel your heartbeat slow the minute you leave the dock in Wrightsville Beach on the 30-minute ferry to Masonboro Island. Once there, wander the beach, search for shells, swim or surf the uncrowded waters, and fish for a big catch you won't have to make up a story about. With the longest undisturbed island ecosystem in southern North Carolina, the 8.4-mile Masonboro Island Reserve features expansive marsh and tidal flats you'll definitely want to explore. For the truly adventurous, primitive camping is the ultimate getaway.
9

Southport to Fort Fisher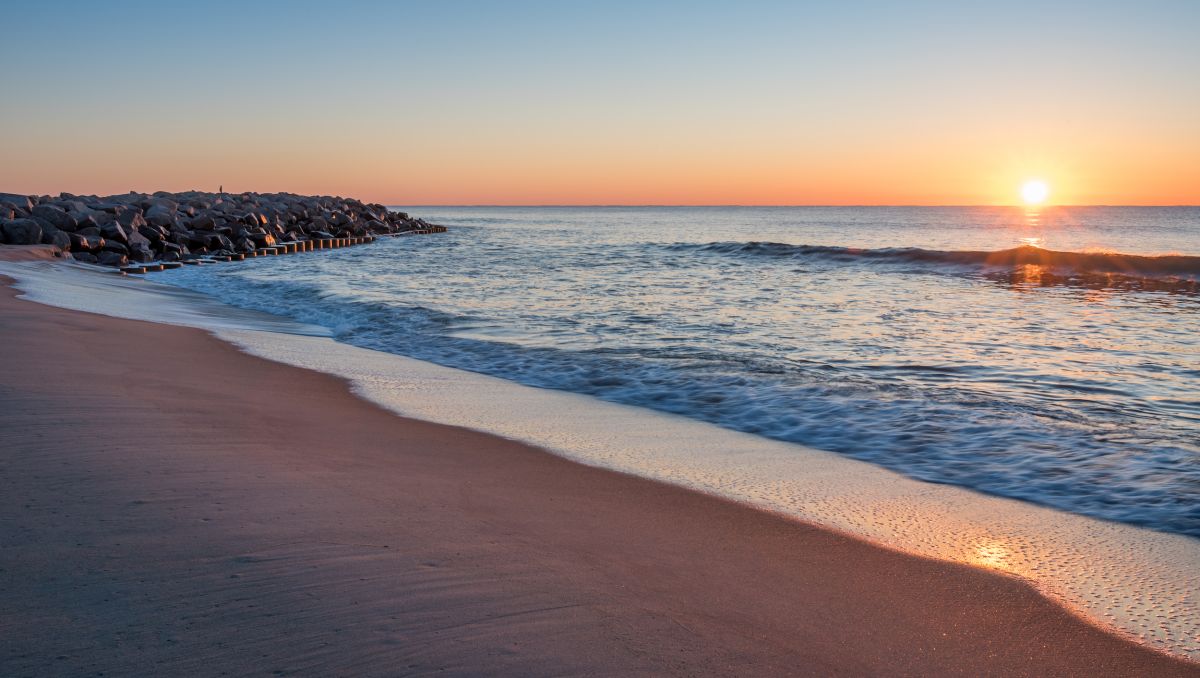 9

Southport to Fort FisherSee on map
After discovering the riverfront town of Southport, take the scenic route on the 35-minute crossing of the Cape Fear River to enjoy the many wonders of Fort Fisher. You could start by (or spend the whole day) exploring our state's aquatic environment at the North Carolina Aquarium at Fort Fisher, including stingrays, spot eels, sharks, baby sea turtles and even an albino alligator named Luna. History buffs can investigate surviving earthworks, restored cannons and exhibits at Fort Fisher State Historic Site. And for the naturalists, head to Fort Fisher State Recreation Area for beachcombing, wildlife viewing, bird-watching and surf-fishing. Want to top off your trip with fresh seafood? Moore Street Oyster Bar, Oliver's On the Cape Fear and Provision Company have you covered.
10

Southport to Bald Head Island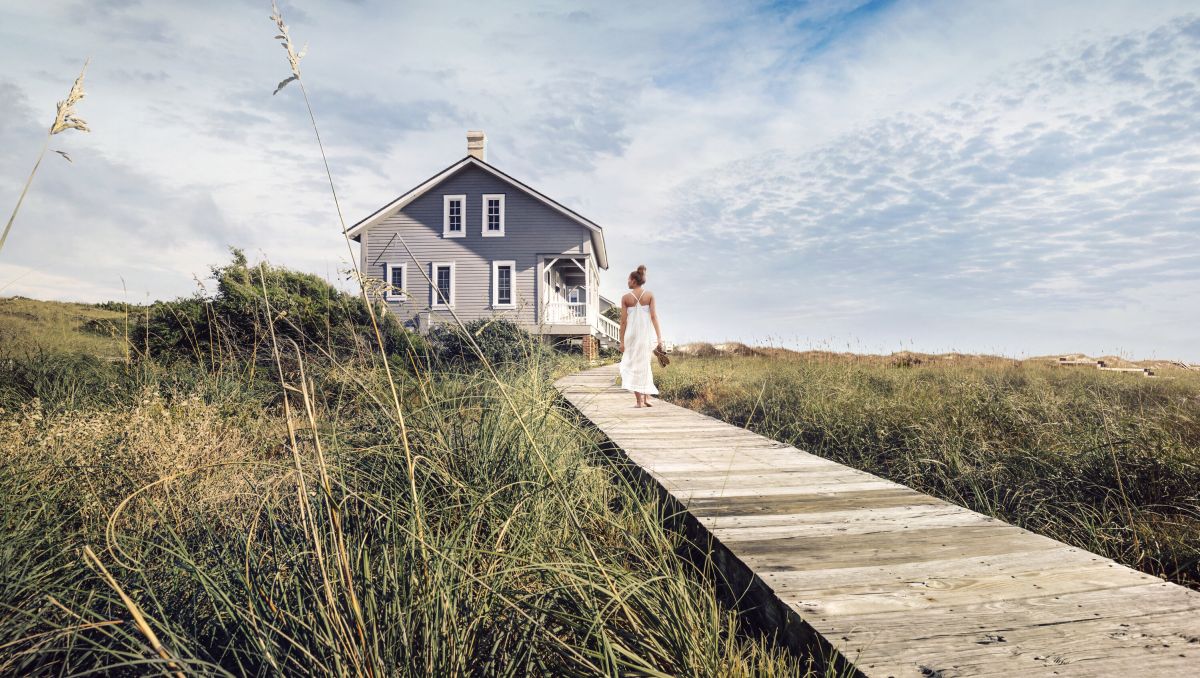 10

Southport to Bald Head IslandSee on map
For a different experience out of Southport, take the 20-minute ferry across the Cape Fear River to Bald Head Island, the southernmost of North Carolina's cape islands. A subtropical, no-cars-allowed resort destination, the lush landscape of this 12,000-acre island (80% of which is protected) is best explored by golf cart or bike, both available for rent once you arrive. Climb the 108 steps of Old Baldy, North Carolina's oldest standing lighthouse, and take in views of the island and Cape Fear River estuary. Discover Bald Head Island's history at the Smith Island Museum of History or tour the island's natural environment with a guided tour through the Bald Head Island Conservancy. Then simply relax on 14 miles of beaches, including the famed Frying Pan Shoals.
Connect with nature like never before by following the 7 Principles of Leave No Trace, which help ensure you have the knowledge to protect North Carolina's natural beauty so others can experience it in the same way.
Updated May 13, 2021