6 Must-Do Activities For an Exceptional Wrightsville Beach Spring Getaway
Spring is a beautiful time of year in Wrightsville Beach, the 4-mile long island that's a short bridge crossing from North Carolina's largest coastal city, Wilmington. And while there's plenty of room to roam with crowds still a few months from their summer peak, the vibrant community continues to hum. Plus, mild temperatures and longer days create more opportunities for adventure while you enjoy the quality and wellness that make Wrightsville Beach so special. Intrigued? Here are six must-do activities that will make your upcoming visit with friends, family – or even by yourself – exceptional.
Savor Fresh Seafood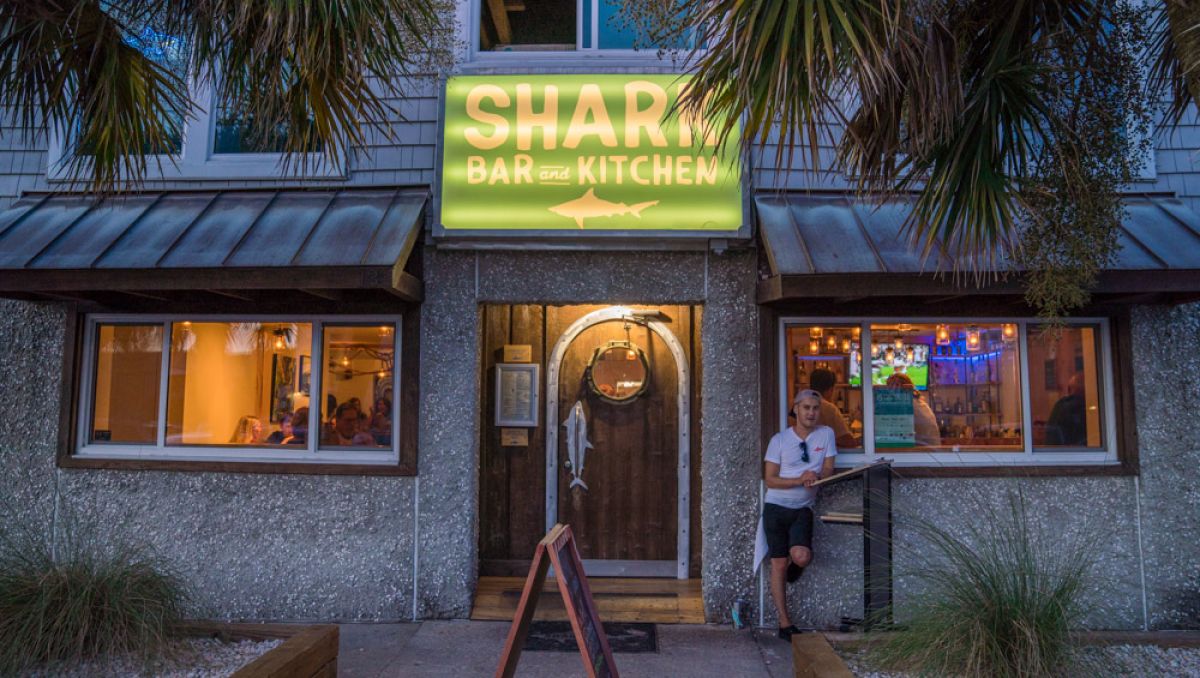 Savor Fresh Seafood
Fresh, local seafood is always within reach in Wrightsville Beach. Enjoy your vacation with friends and watch the boats from South Beach Grill's outdoor patio while enjoying a few small plates, such as shrimp and Carolina ground grits or local clams sautéed in sherry cream sauce. Down the street, EAST Oceanfront Dining's award-winning and celebrity chef Jessica Cabo combines flavors from cuisines near and far and fresh ingredients direct from its seaside gardens, including local blue crab omelets at breakfast and smoked Scottish king salmon for Sunday brunch. Big flavors also reign in an intimate and perfect coastal vibe at Shark Bar & Kitchen, whether it's crabmeat-studded spinach artichoke dip or a selection from the raw bar.
Catch a Wave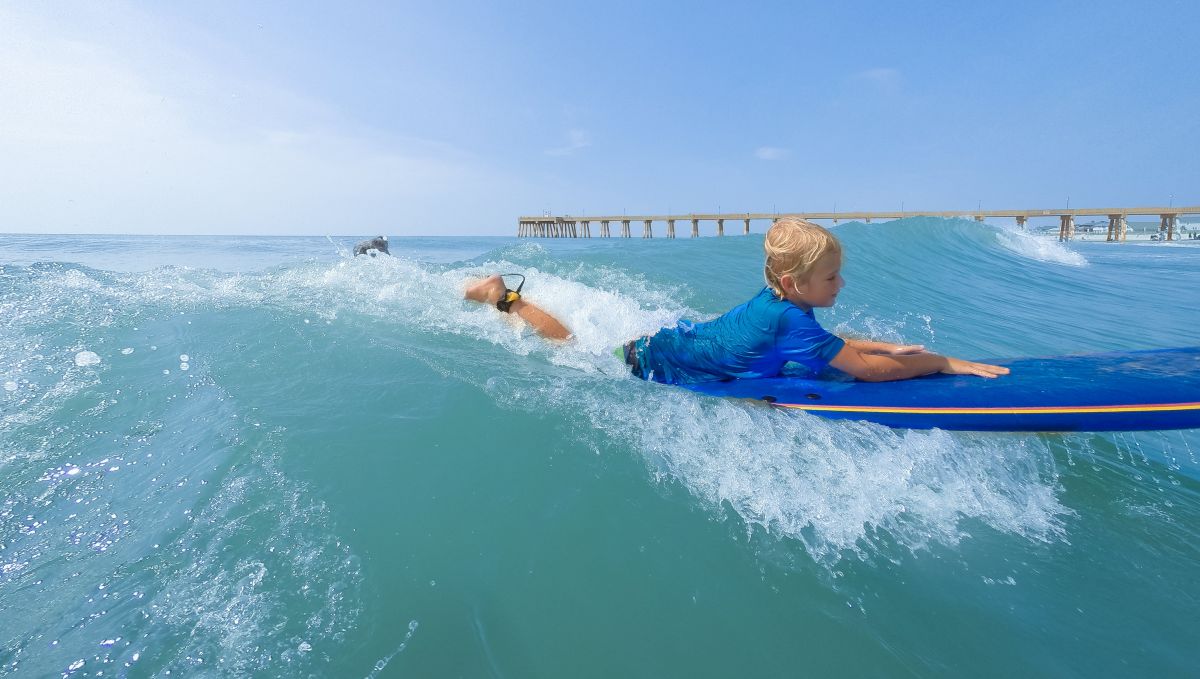 Catch a Wave
National Geographic, Coastal Living and Surfer magazines all agree: Wrightsville Beach is one of the world's best surfing towns. And catching a wave is easy, regardless of age, ability or experience. Families, solo travelers and friend groups alike can schedule a group or private lesson to learn the proper ways to navigate the board. Everyone will be riding them in as few as one lesson when you go on a one-of-a-kind adventure with Sean's Private Surf Instruction, whose instructors are lifelong surfers and teach year-round. There's also WB Surf Camp, whose instructors flatten learning curves by patiently explaining wave selection, body positioning, safety and other key skills. Or take advantage of Wrightsville Beach being a hot spot for stand-up paddleboarding and learn the methodology of this low-impact workout with private or group lessons.
Sail the Seas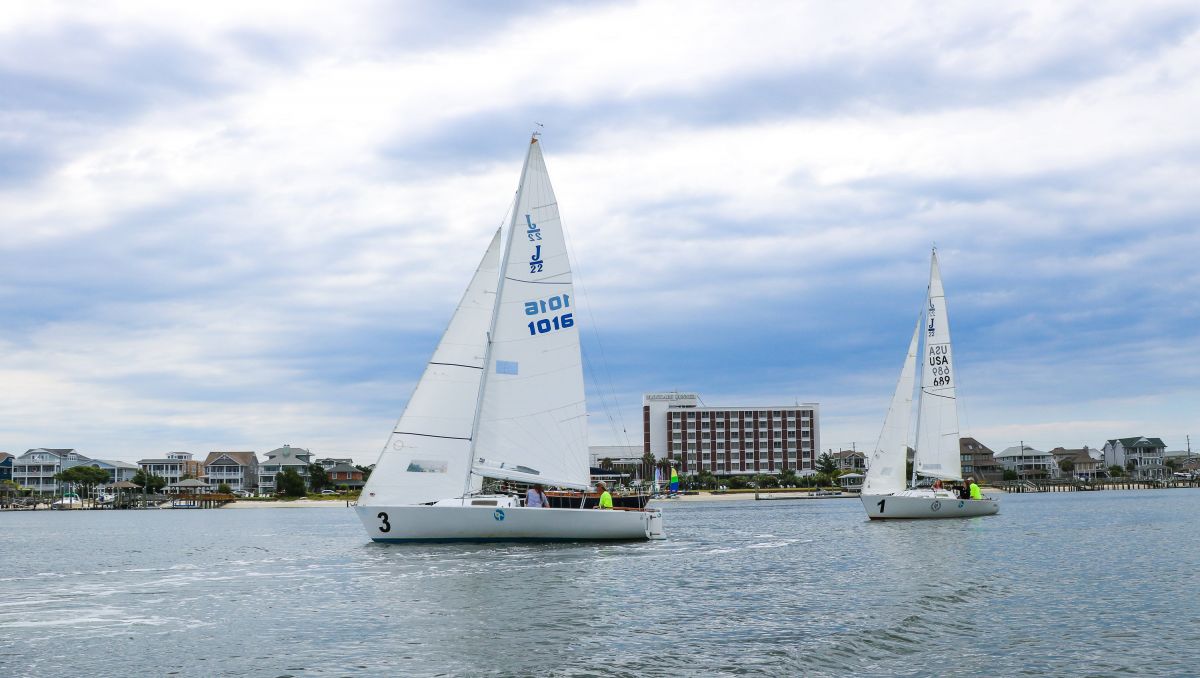 Sail the Seas
Embrace the island's sailing tradition on a private cruise down the Intracoastal Waterway and into the Atlantic Ocean with Wrightsville Performance Sailing. Experienced captains helm the 26-foot racing sailboat so you can enjoy the stable ride and stunning sunset or, if you're interested, handle the lines as a crewmember. Further your education at the Blockade Runner's Sailing School, where lessons are offered on 22-foot vessels. Use Banks Channel's calm waters and steady breezes to ease into your practice with the school's two-hour Try Sailing course. Then build on that during one of the American Sailing Association's certification courses: the Basic Keelboat Sailing and Basic Coastal Cruising classes. Both are held over multiple days and go further into boat prep, sailing and navigation.
Tour the Waterfront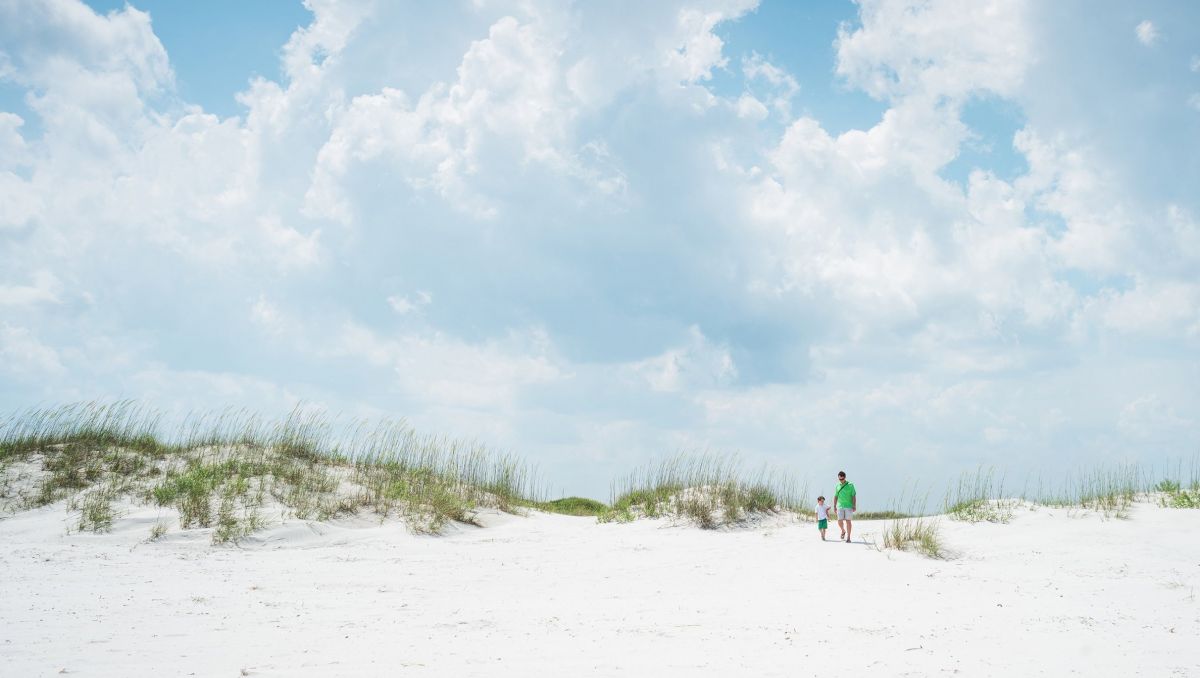 Tour the Waterfront
Gain a new appreciation of Wrightsville Beach from the water when you look for brown pelicans, American oystercatchers and other shore birds on one of Wrightsville Beach Scenic Tours' boat cruises. The outfitter also invites families to go on a scavenger hunt to discover seashells and spot shorebirds at unspoiled Masonboro Island. Traveling with your friend group? Intimate island dinners are available through Epic Excursions. Plus, they let you customize private cruises with stand-up paddleboard or surfing lessons, which are taught on boards masterfully shaped by owner Ian Balding. Or spend a romantic evening with La Dee Dah Sunset Cruises and sip sangria while watching the sunset. Just remember to bring a lightweight jacket; evening sea breezes can still be cooler in the spring.
Explore Parks and Eco-Adventures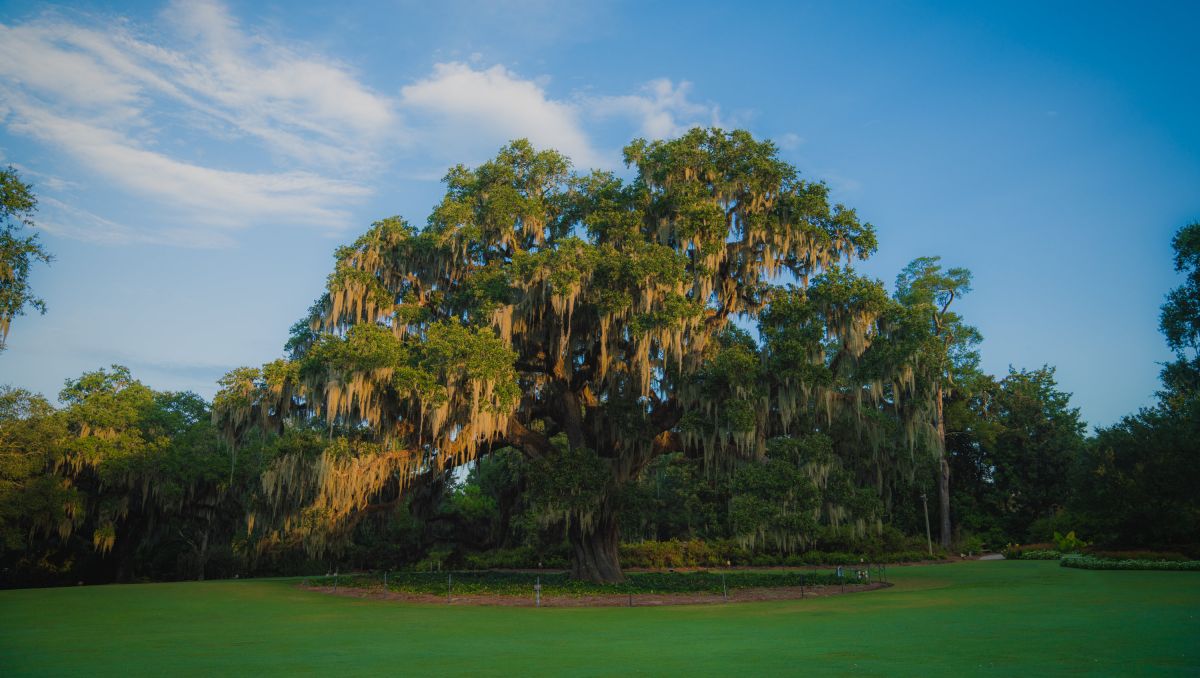 Explore Parks and Eco-Adventures
It's easy for the family to find beauty and adventure in all of Wrightsville Beach's parks, gardens and waterways. First off, explore the trails by foot or tram throughout the 67-acre Airlie Gardens. Wander through the grounds, where more than 75,000 azaleas explode in bright colors late each spring and turtles swim in 10 acres of lakes. The property is dotted with stately live oaks dripping with Spanish moss, including the notorious Airlie Oak, which dates back to 1545. Find more of Wrightsville Beach's past at Historic Square, including the Wrightsville Beach Museum of History.
Stay in Comfort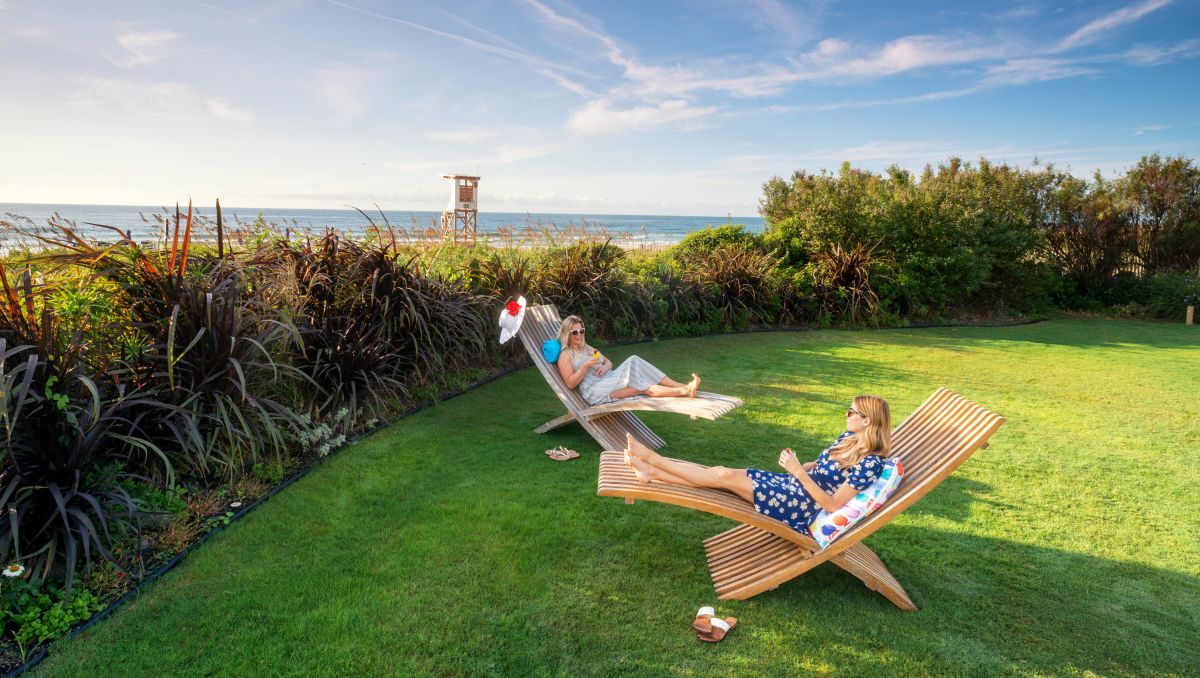 Stay in Comfort
You'll find all the comforts of home – including WiFi, grills, linens and plenty of towels – with waterfront and beach-access upgrades at many of the vacation rentals on the island. From condos to whole houses, there will always be one with enough bedrooms to fit your group's needs. Or if you're in search of comfort and pampering, try Blockade Runner Beach Resort, where every room has a water view and the concierge is happy to arrange a spa day. Lumina on Wrightsville Beach's rooms also include several suites. Take a dip in its indoor and outdoor pools or enjoy the fitness center's beach view. Bonus: The onsite restaurant will deliver breakfast, lunch and dinner to your room.
Once school is out, the Blockade Runner hosts regularly scheduled programs for kids. They can build giant sandcastles, swim, kayak and take part in educational programs. Add pirate cruises, giant playgrounds and other "off-campus" adventures, and it's easy to write your own fun family summer vacation itinerary, especially if you do a little scouting on this trip. Need more convincing? Here are 10 more reasons to return soon for another elevated beach trip unlike any other.
This article was produced in partnership with, and all photos are courtesy of, Wrightsville Beach.
Updated March 21, 2023