10 Reasons to Take Your Family to Wrightsville Beach
With clear waters, a spacious beach, wellness activities such as spas and sailing cruises, and water sports – including surfing, paddleboarding and sailing – it's easy to see why Wrightsville Beach remains a favorite vacation spot, especially for families.

Here are 10 reasons why you and the family should plan a trip to Wrightsville Beach this summer.
Modernized full-service resorts right on the beach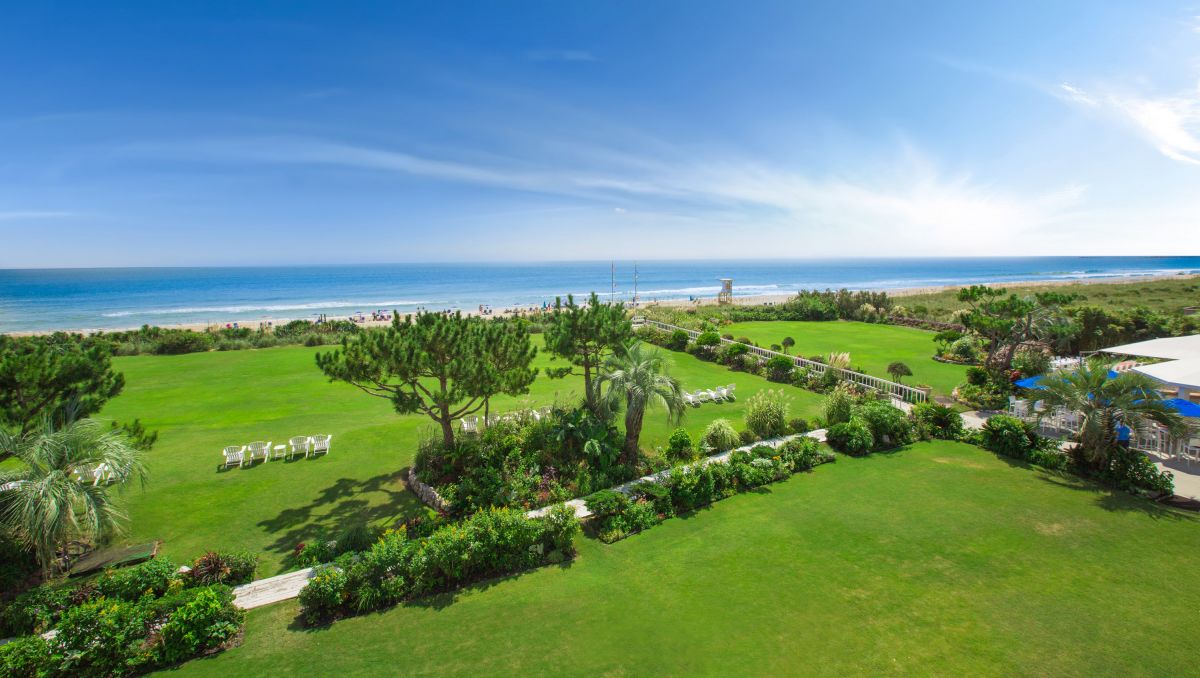 Modernized full-service resorts right on the beach
Choose your view at Blockade Runner Beach Resort, where each of its 150 spacious rooms either face sunrises and the Atlantic Ocean or sunsets and the Intracoastal Waterway. If your room has a balcony, enjoy salt-air breezes as you relax just steps from the sand. Shell Island Resort is the island's only resort with all oceanfront suites. Inside each there's plenty of elbow room – including a living room and kitchenette – and amenities such as flat-screen TVs, BluRay players, laundry and strong Wi-Fi. Take advantage of its private access to miles of pristine beach, perfect for playing volleyball, riding bikes, swimming or simply relaxing in a chair under an umbrella.
Renovated restaurants with fantastic views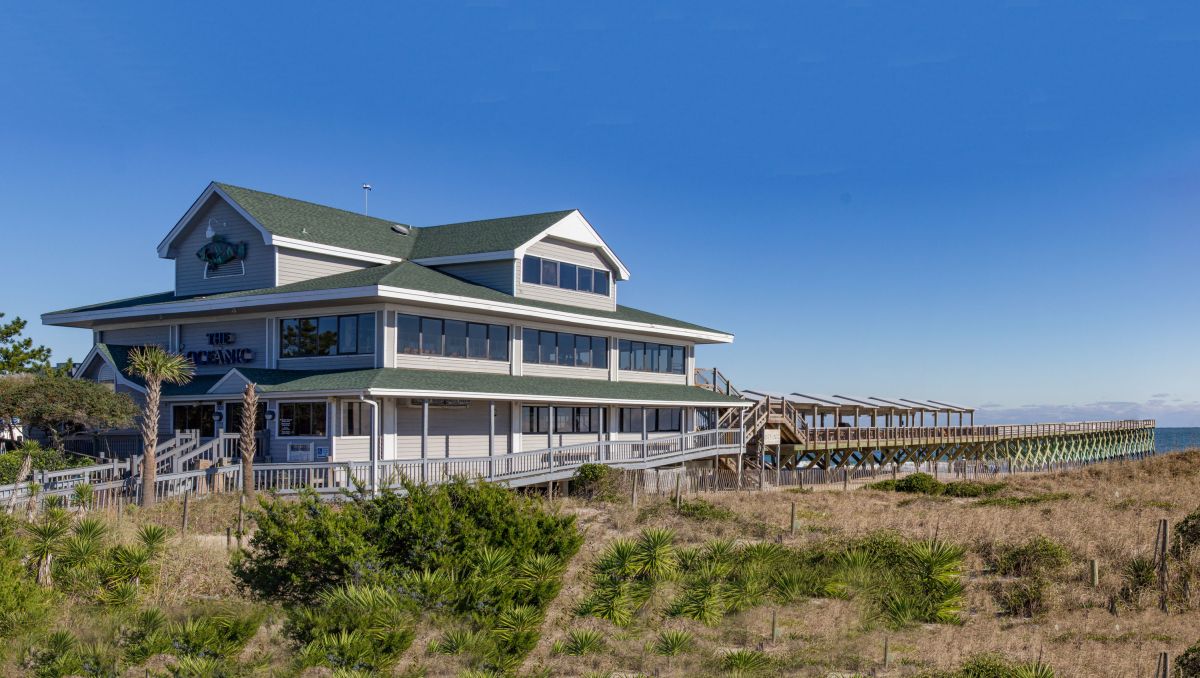 Renovated restaurants with fantastic views
As the island's only seaside restaurant, The Oceanic is known for its spectacular ocean views. Quick seating has always required an early arrival, whether you're eating lunch, dinner or Sunday brunch. Meals are still served outside on the connected 475-foot Crystal Pier, which is free to stroll and fish from, and longtime staples – including crispy Calabash-style seafood and creamy crab dip – can still be ordered. But the remainder of its menu has been reinvented, including new cocktails and entrees that spotlight fresh, sustainable seafood. Walls have been replaced with windows, adding more unforgettable ocean views. You can also watch boats sail by from South Beach Grill's updated and dog-friendly covered patio. Take in the interior renovations, including a handcrafted bar topped with 300-year-old oak.
Surf and sound perfect for playing in the water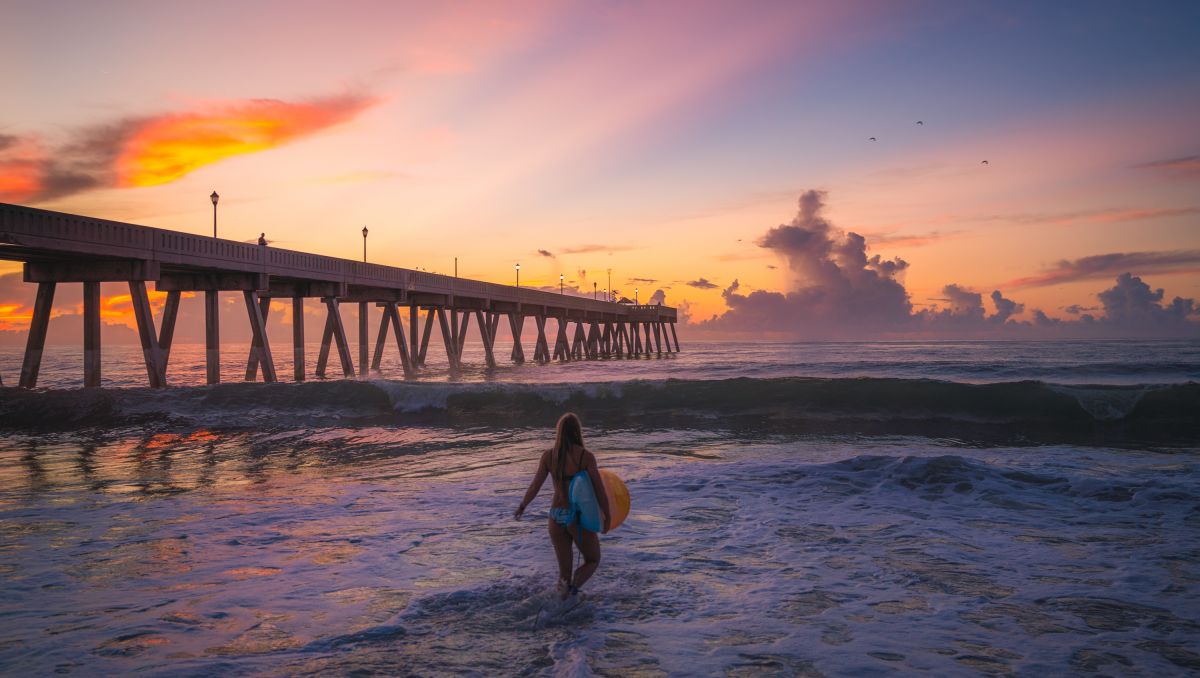 Surf and sound perfect for playing in the water
WB Surf Camp offers private lessons for surfers as young as 5, with the only prerequisite being the ability to swim. IndoJax Surf School's instructors, who have no more than two students in each lesson, also teach surfing etiquette and ocean safety. If surfing isn't your style, grab a stand-up paddleboard or kayak – you can rent either from Blockade Runner's Soundside. Learn to dive with one of the area's diving schools or join an offshore charter, searching 100 feet deep for fossilized teeth that belonged to giant sharks that went extinct about 2.6 million years ago. Your chances of finding a megalodon tooth, which can measure 6 inches or longer, is better here than almost anywhere else on earth.
A sailing school and charter that make getting underway easy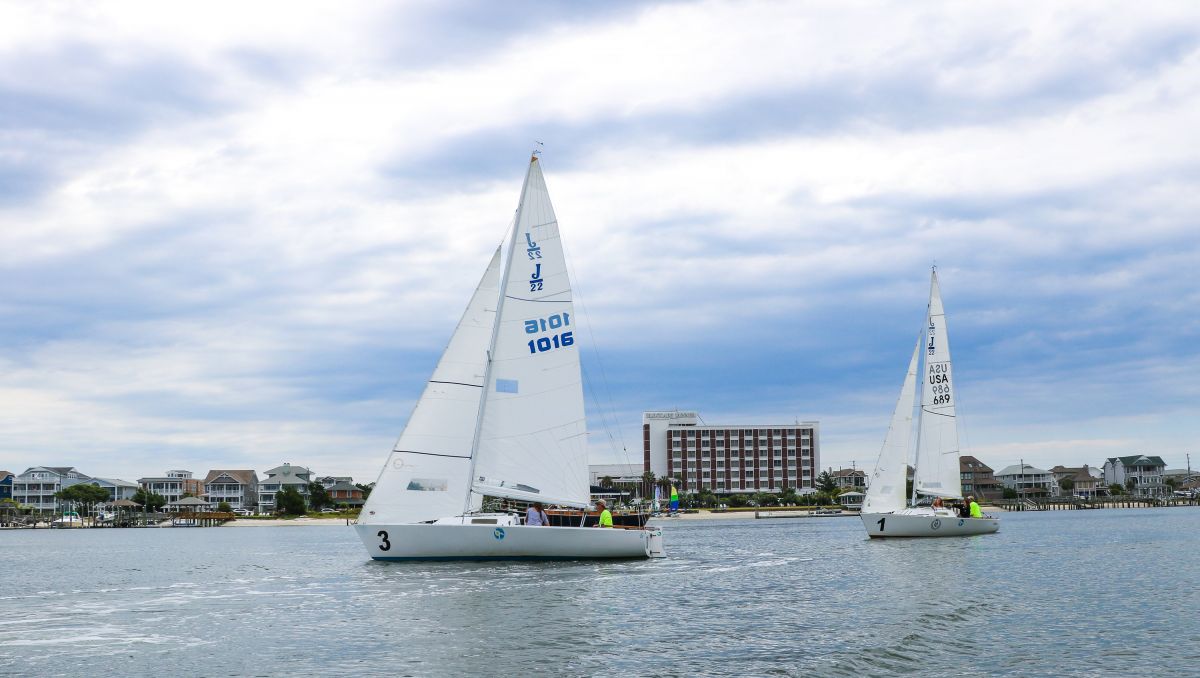 A sailing school and charter that make getting underway easy
Sailing is in Wrightsville Beach's DNA. Join the tradition at Blockade Runner's Sailing School, one of four in the state that are recognized by the American Sailing Association. Its sailboats are conveniently docked across the street from the resort on the sound. Start with basic keelboat sailing, which teaches boat prep and control to students age 13 or older. Then graduate to coastal cruising, which covers maneuvers, safety requirements and basic navigation. Both classes are two days long and end with a certificate. If you'd rather go for a ride, schedule a private charter on Wrightsville Performance Sailing's 26-foot racing sailboat, which is stable and roomy enough for couples or families. You can help crew as you explore Banks Channel, the Intracoastal Waterway and the Atlantic Ocean.
Kids' programs that keep young visitors busy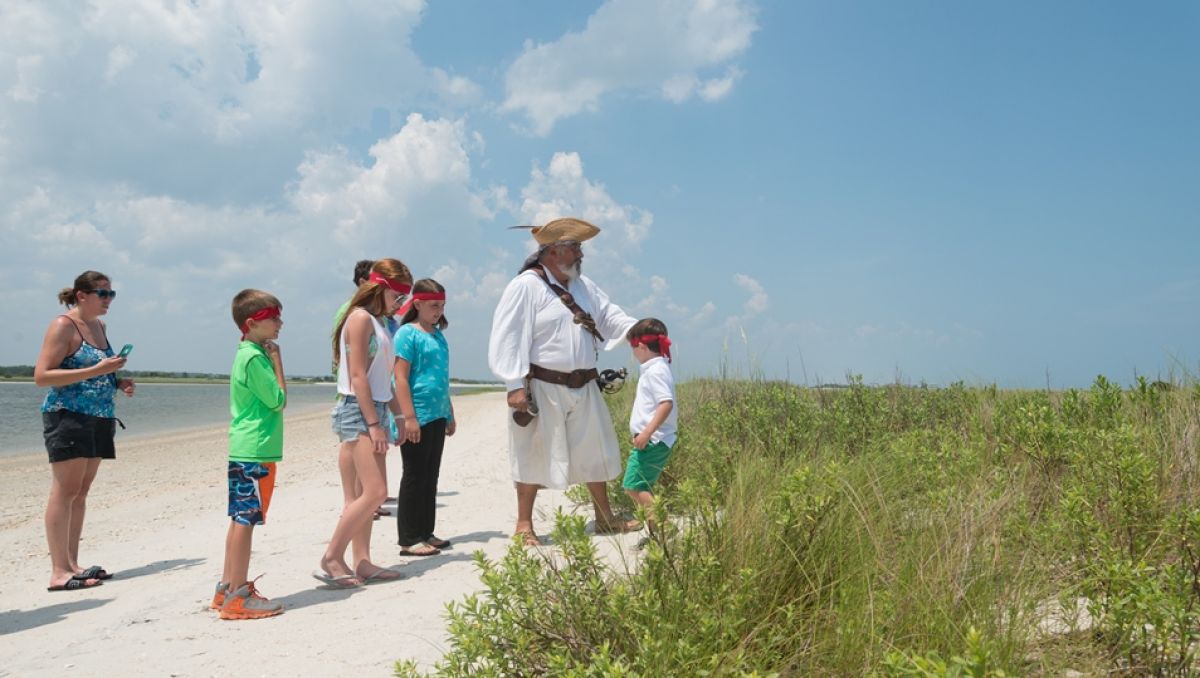 Kids' programs that keep young visitors busy
Crafts, games, excursions and a box lunch await children ages 6 to 14 in Blockade Runner's half-day Sandcampers program. It's held May through September under the watchful eye of experienced counselors, whose programs include safe kayaking, environmental education and field trips, such as visits to the North Carolina Coastal Federation's local office, where campers can handle sea urchins, conchs and other marine life in a touch tank.
Museum exhibits that connect you to local history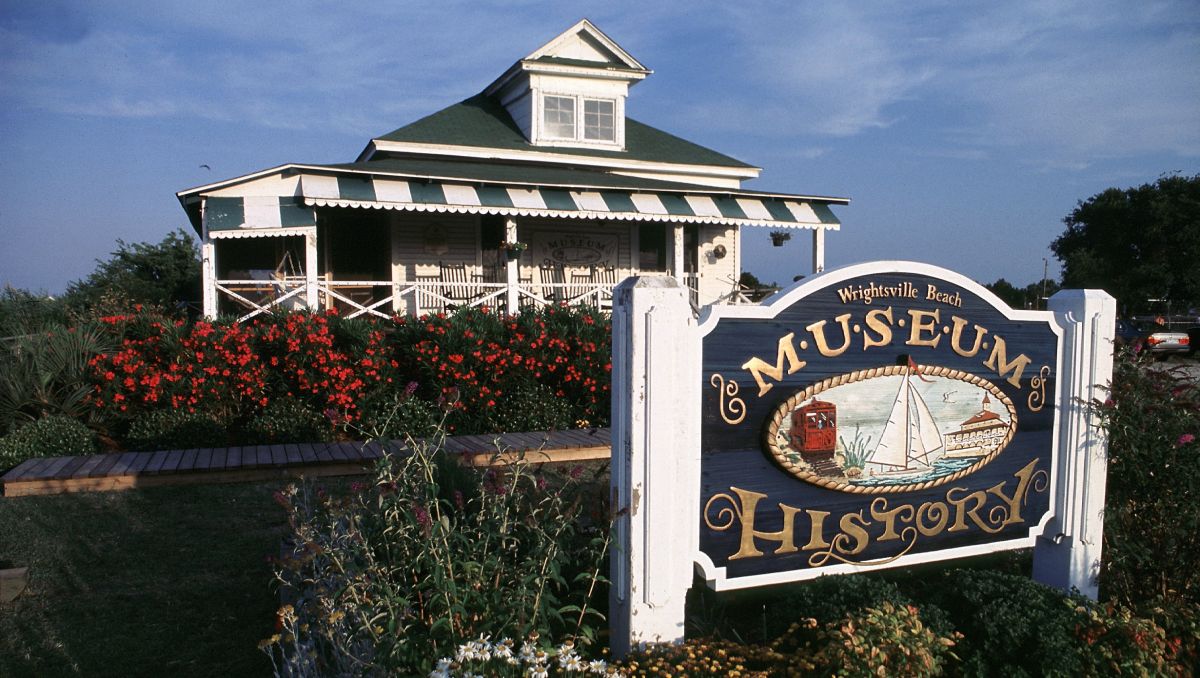 Museum exhibits that connect you to local history
Experience summers of a century ago at the Wrightsville Beach Museum of History, which is located inside a historic beach cottage filled with period furnishings. Dote on the details of the scale model of Wrightsville Beach in 1910. Thumb through the antique postcard collection. Watch the oral history video and listen to residents describe days past. Its outdoor play area has a boat, lifeguard stand and dig site, where you can uncover shark teeth and shells. It's next to the Hurricanes exhibit, where you can learn the meaning behind different warning flags and compare how past storm surges measure up. The outdoor exhibits are always open, making them a convenient stop along The Loop, the adjacent 2.45-mile paved path where you can walk, run or walk your dog.
Tours that take you to islands, beaches and treasures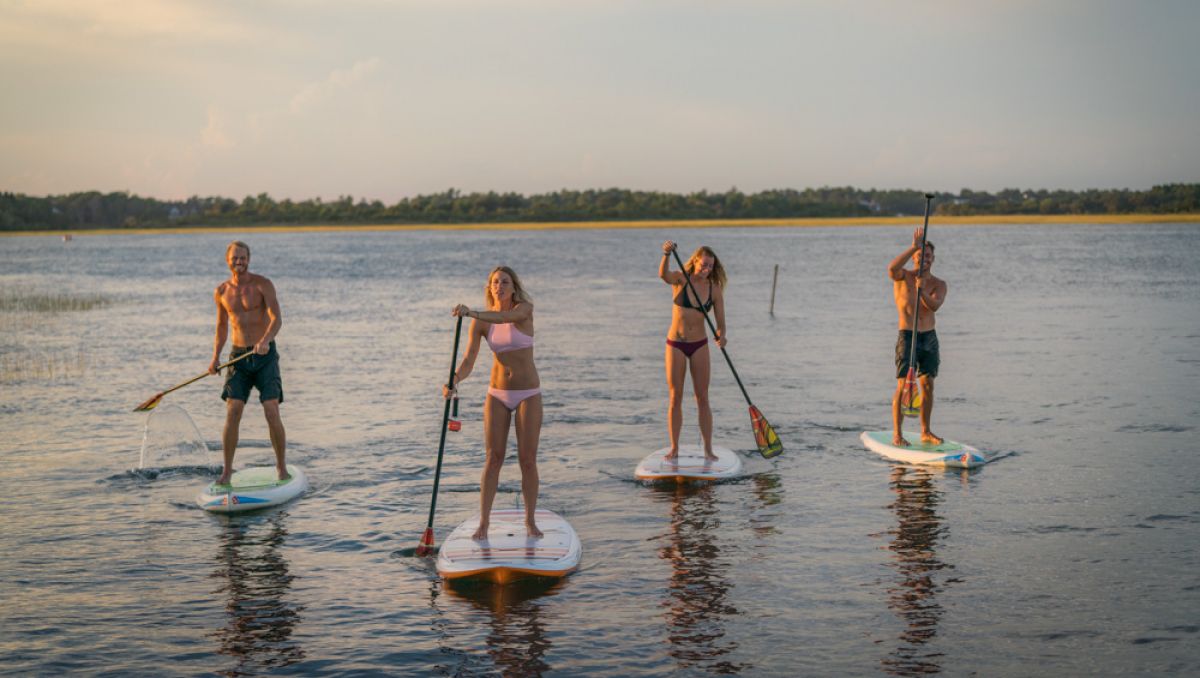 Tours that take you to islands, beaches and treasures
Dining by sunset or exploring Masonboro Island, a great spot for finding seashells, are two possible destinations on half- or full-day charters with Epic Excursions. Its 23-foot catamaran comes with an ice-filled cooler waiting for your favorite beverages. Try a stand-up paddleboard lesson or a private tour, which takes you into coastal wetlands. Pirates of all ages will enjoy Wrightsville Beach Scenic Tours' two-hour treasure hunt, hosted by Capt. Kidd. Start digging when you reach the "X" on the provided treasure map and learn about pirates – including our state's most famous, Blackbeard – along the way. Or cruise 30 minutes to Masonboro Island, sneaking into its shallows aboard the 27-foot custom catamaran.
Relaxing moments at a local spa
Relaxing moments at a local spa
Relaxation starts at Head to Toe Day Spa and Salon, located at Bradley Creek Station. Take a Swedish or stone therapy massage, or try a facial. Head to Toe can also get you ready for a night out. Choose from a full line of body treatments, such as the firming sea mud wrap – which uses creams made from seaweeds harvested off France's Brittany Coast – or the sea salt glow, which uses an oil that leaves freshly exfoliated skin feeling super soft.
Live music that makes your toes tap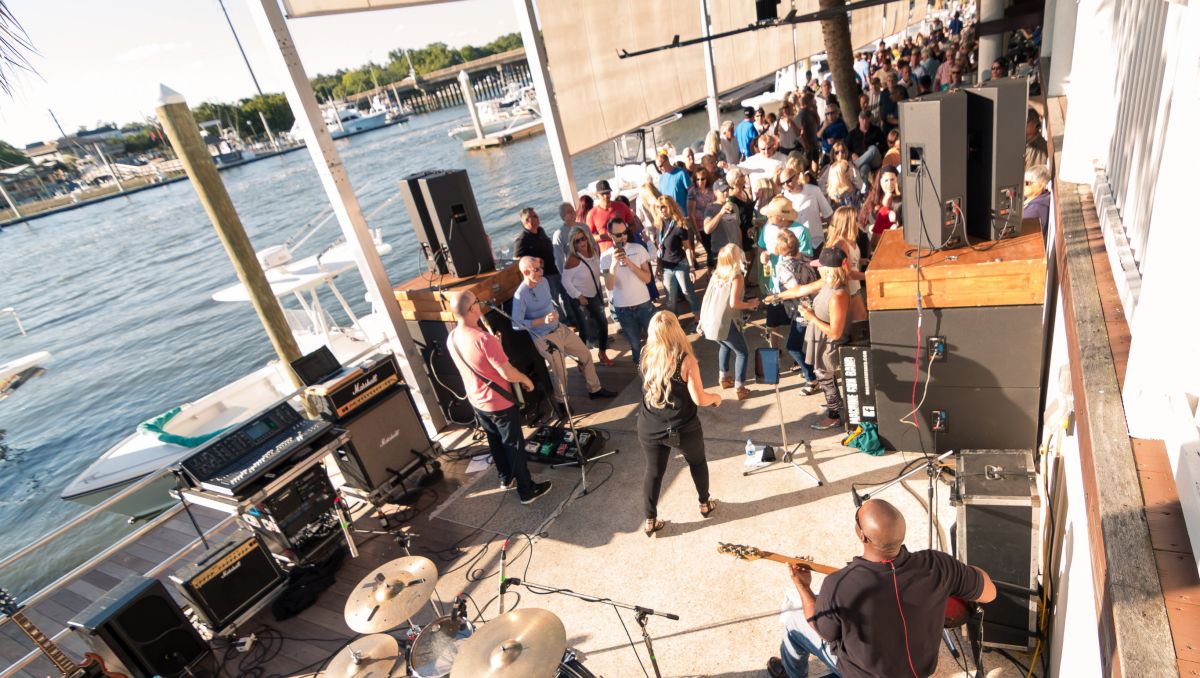 Live music that makes your toes tap
Spread your blanket or pitch your lawn chairs in front of Wrightsville Beach Park's outdoor stage, and enjoy the WECT Sounds of Summer Concerts in the Park. While the musical stylings change each Thursday from June through August, you're always welcome to bring a picnic or pack a cooler (no alcohol allowed). And the park has lots of green space for games, along with a playground and tennis and basketball courts. You can also catch local bands on Bluewater Waterfront Grill's patio nearly every Sunday from April through September. Its acts cover a variety of genres, including Motown, today's Top 40 by Port City Shakedown, classic rock by The Other Guys and Overtyme's rock 'n' roll.
Memorable meals that star fresh seafood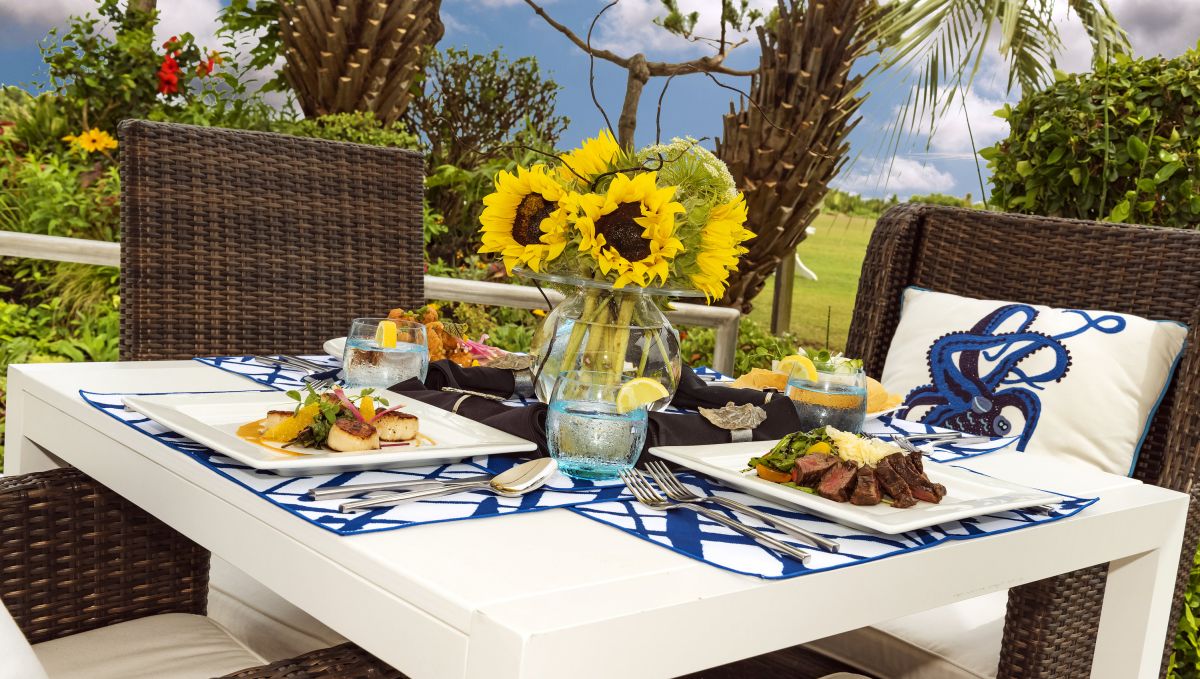 Memorable meals that star fresh seafood
Start at Blockade Runner's EAST Oceanfront Dining, where breakfast offers a variety of delicious options. Its kitchen is run by Chef Jessica Cabo, whose resume includes awards for her food and a TV appearance on Hell's Kitchen. Her vegetarian and seafood dishes feature Asian, Mediterranean and Mexican flavors. Visit 22 North for daily specials, such as Creole-style red snapper with andouille and crawfish. The regular menu is filled with Southern comfort mainstays, such as shrimp and grits. Dockside Restaurant's casual waterside atmosphere is inviting and iconic, earning it a role in Dawson's Creek and the movie version of Nicholas Sparks' novel The Choice. But the real star may be its shrimp burger, where a heaping helping of golden fried shrimp is tucked inside a toasted roll.
Pack those bags: Wrightsville Beach and its picturesque waterways, outdoor activities, renovated restaurant and resort offerings, nightlife, fresh-to-table dining and wellness offerings are waiting to be explored.
This article was produced in partnership with Wrightsville Beach.
Updated September 30, 2022