9 Summer Trips Everyone in the Family Will Enjoy
North Carolina was made for summer fun. Whether you and the family want it wild or tame, in the city or deep in the mountains, you'll find that summer holds the key to fun for all.
1

Minor League Baseball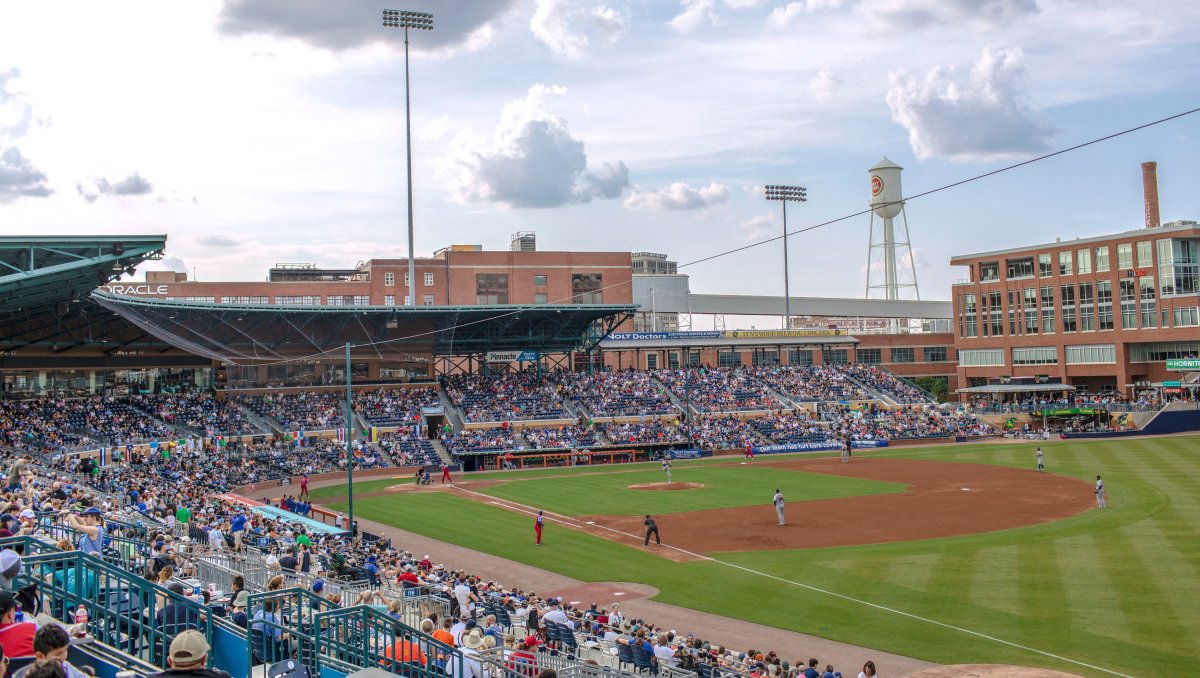 1

Minor League Baseball

10 locations statewide

Everyone loves a day in the ballpark, and in North Carolina, there are Minor League Baseball teams galore. When the schedules align, you can put together a baseball-filled road trip, or you can drop in for a game or two as a little something extra on your summer trip. The Durham Bulls (Triple-A affiliate of the Tampa Bay Rays) play in a downtown stadium surrounded by restaurants and shops, and they even have an in-stadium brewery, but the highlight is watching the giant bull billboard in the outfield light up and blow smoke when someone hits a home run. Or see the Fayetteville Woodpeckers (Single-A affiliate of the Houston Astros) play in a new stadium that opened in spring 2019. In Charlotte's Uptown, the Triple-A Chicago White Sox affiliate Charlotte Knights play in the most-visited ballpark in Minor League Baseball.
2

Drive the Blue Ridge Parkway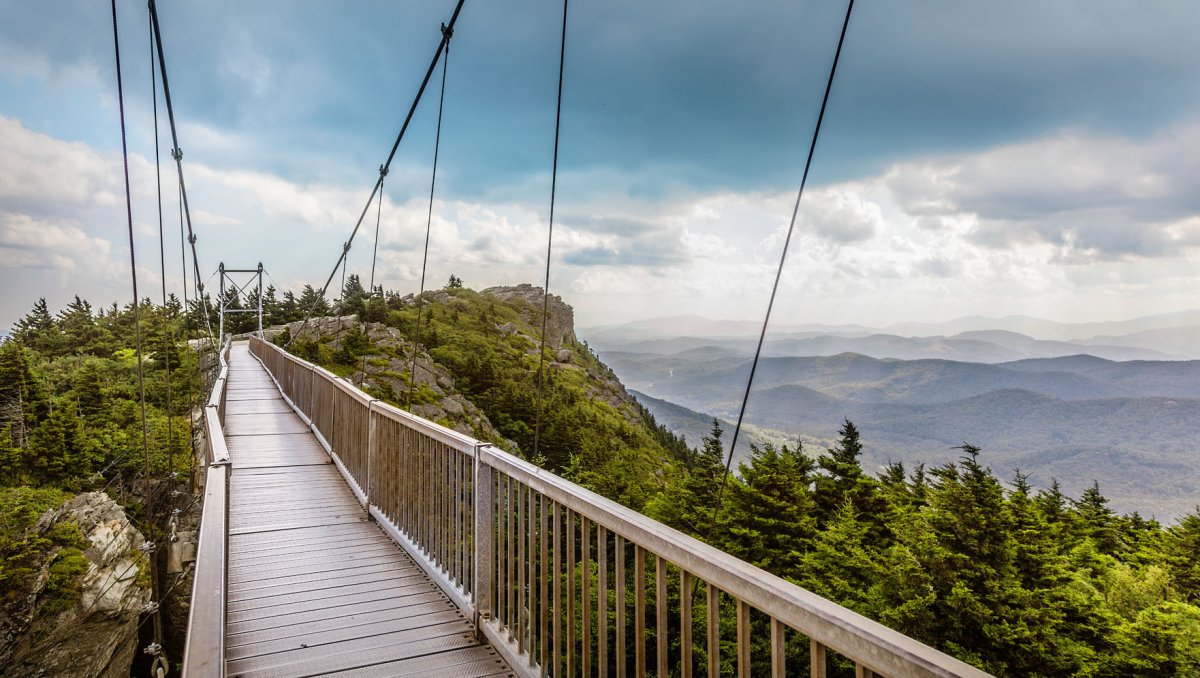 2

Drive the Blue Ridge Parkway

North Carolina mountains

Take a mini road trip on your vacation and cruise the Blue Ridge Parkway, stopping for a picnic at places such as Craggy Gardens, where the rhododendrons and mountain laurel will be in bloom in June. Or hike on Grandfather Mountain and visit the wildlife center where you'll find deer, bear, otters and mountain lions; then walk across the Mile High Swinging Bridge to a bird's eye view of the valley below. Since the Blue Ridge Parkway runs from Cherokee and Great Smoky Mountains National Park up through North Carolina's High Country and beyond, you'll find plenty of stops that are fun for the whole family. Hike to Linville Falls, stop at the emerald mines in Little Switzerland or climb to the highest peak in the East, Mount Mitchell, just a few minutes off the parkway.
3

Fast Flying Thrills at Carowinds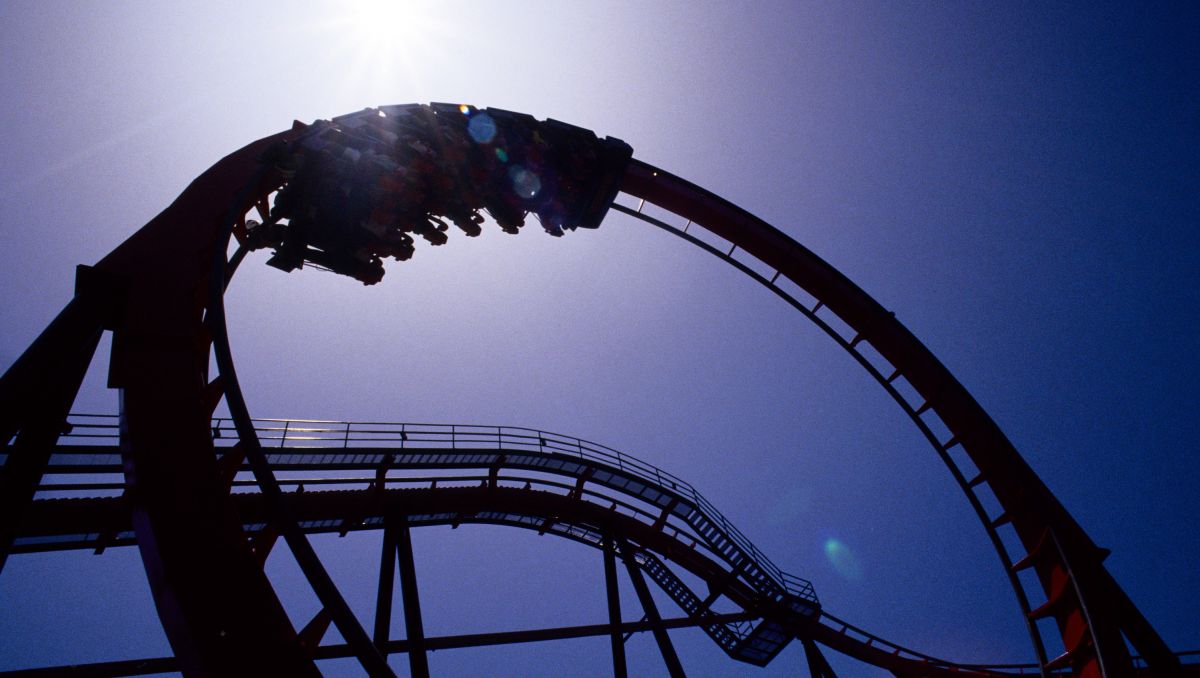 3

Fast Flying Thrills at Carowinds

Charlotte

See on map
Carowinds delivers big thrills and family fun in one spot. In 2019, the 400-acre theme park added Copperhead Strike, a double-launch coaster that sets riders off on a course that flies through loops, turns, twists, and hair-raising moves that'll have you either wanting to get back in line or racing to the next ride to see what else is in store. One of those other things in store is a set of classic rides that gives kids a day of fun on rides better-suited to their stature. Think dodge cars, the Scrambler and a sky-high swing. If that doesn't do it, try Carolina Harbor Water Park, where racing waterslides, the wave pool and a splash pad are among rides that'll have kids wanting to come back tomorrow.
4

Tracing Blackbeard's Footsteps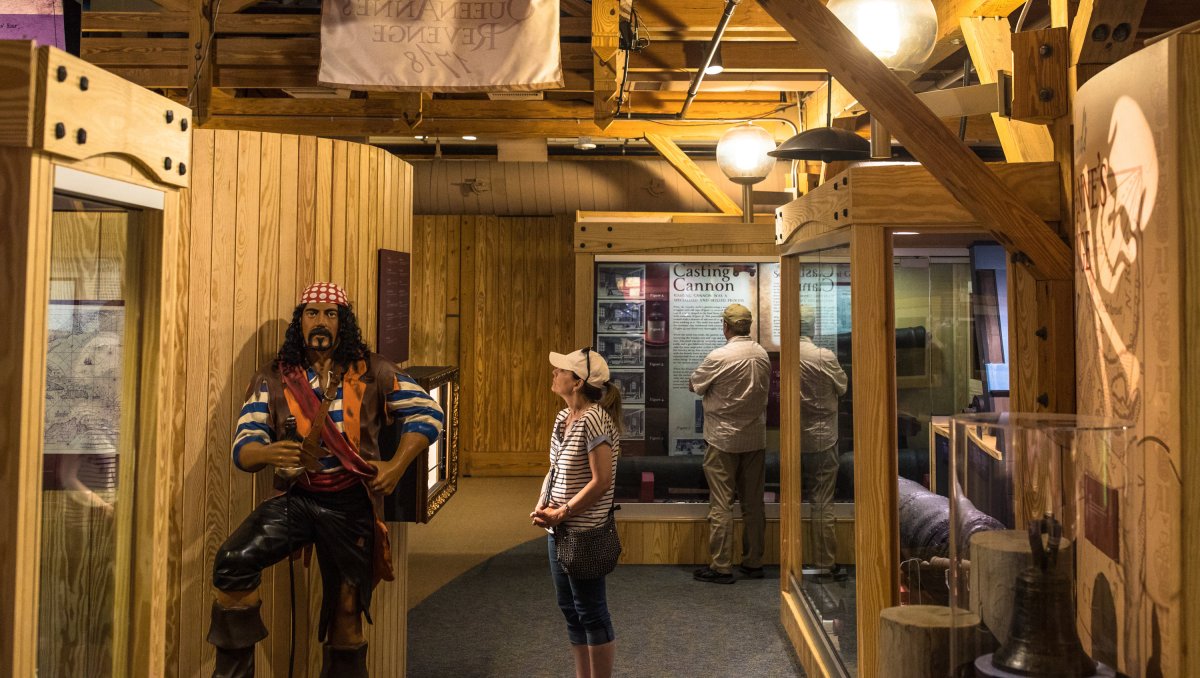 4

Tracing Blackbeard's Footsteps

Crystal Coast

See on map
Blackbeard and his pirate band prowled NC's waters hundreds of years ago, but we can retrace his footsteps today. Start at the North Carolina Maritime Museum in Beaufort where you'll find treasures and artifacts from Blackbeard's flagship, Queen Anne's Revenge, mixed in with displays and relics that tell North Carolina's maritime history. Once you learn Blackbeard's background, head to the North Carolina Aquarium at Pine Knoll Shores for a look at the creatures that once swam beneath Queen Anne's Revenge, but more recently swam through the sunken ship. End the day at Fort Macon State Park and check out the Civil War fort and gun emplacements, then make your way to the beach for some time in the waves.
5

New River Tubing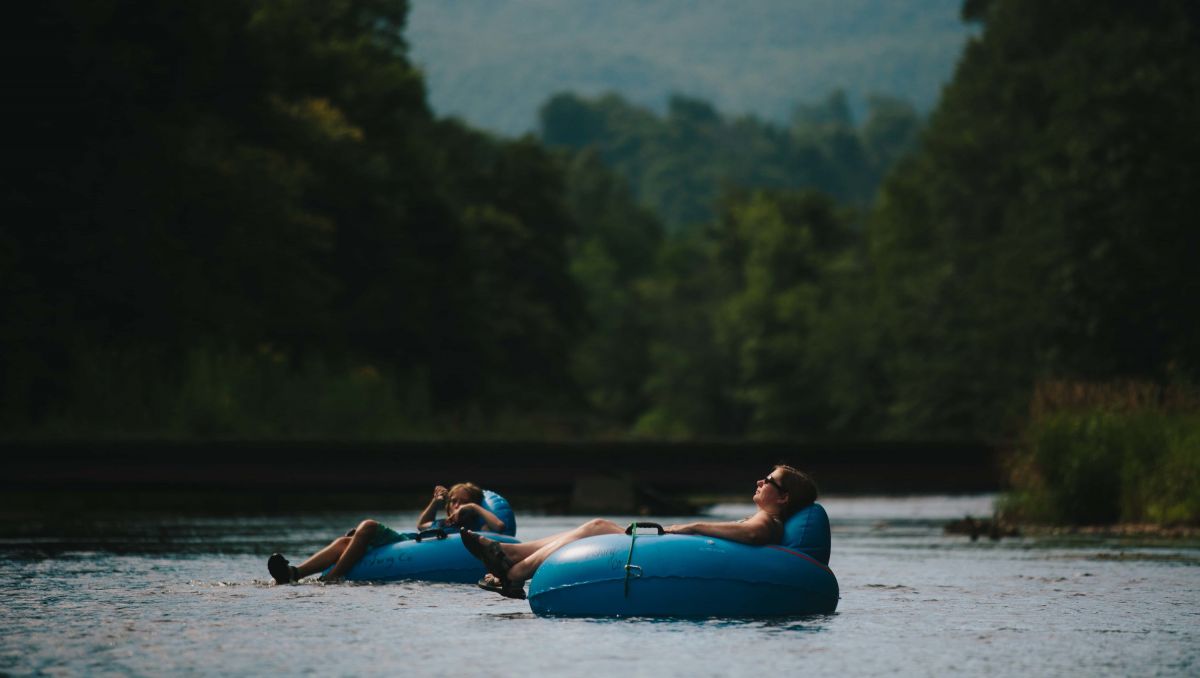 5

New River Tubing

Todd

See on map
When you're deep in the mountains on a hot summer day, there's no better way to cool off than to take a dip in the river. In Todd, River Girl Fishing Co. can get you out on the New River for a lazy float that'll have you cooling off in no time. Grab an innertube and drift downstream on the current, stopping to swim in the deeper holes and splashing the afternoon away. The New River is neither deep nor swift here, so tubing's easy – just remember to pack plenty of sunscreen, slip on your water shoes and bring a few cans of your favorite beverage along for the ride.
6

Wild Horse Tours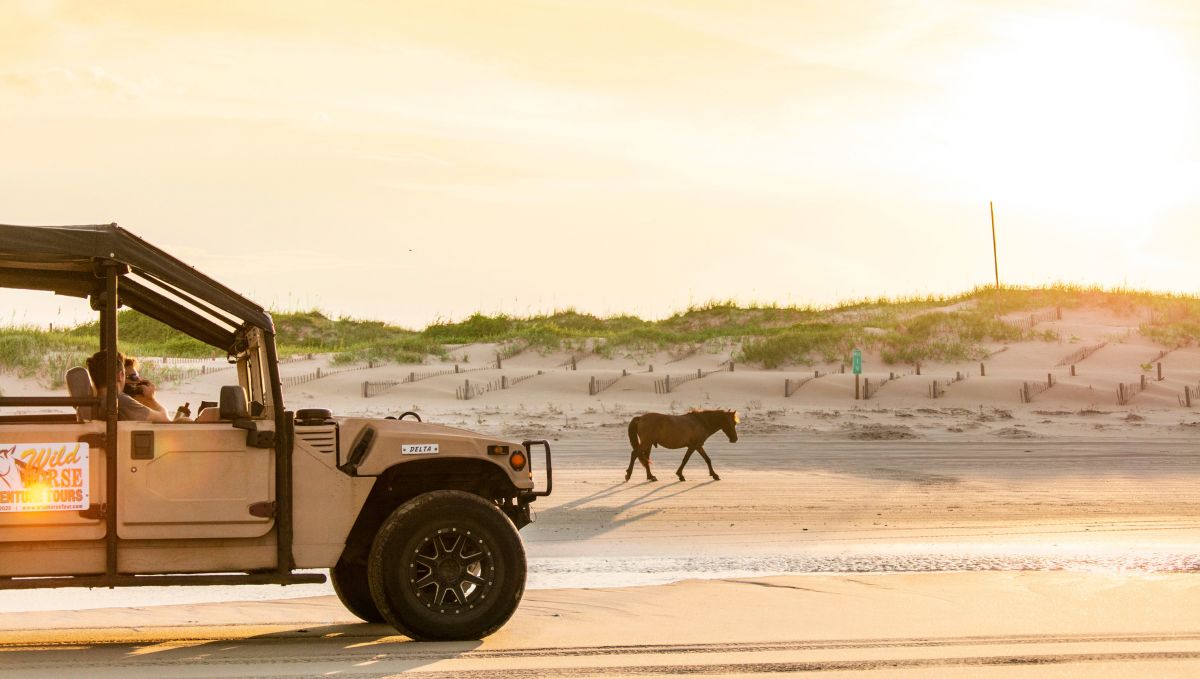 6

Wild Horse Tours

Corolla

See on map
When you head to the Outer Banks, head to Corolla for a once-in-a-lifetime experience and to hang with some of our oldest residents: wild horses believed to have called our shores home for more than 500 years. Rumor has it they're descended from shipwrecked Spanish Mustangs, and seeing them swimming and playing in the surf can make your summer. In the Currituck Wildlife Refuge, you can have your own self-guided wild horse adventure if you're an experienced off-road driver and your vehicle can tackle a long beach drive (Jeep rentals are available from a handful of outfitters). Or you can let someone else – like Corolla Wild Horse Tours or Wild Horse Adventure Tours – do the driving for you. Bring your binoculars and zoom lens – you'll need both.
7

Outdoor Fun in the Great Smoky Mountains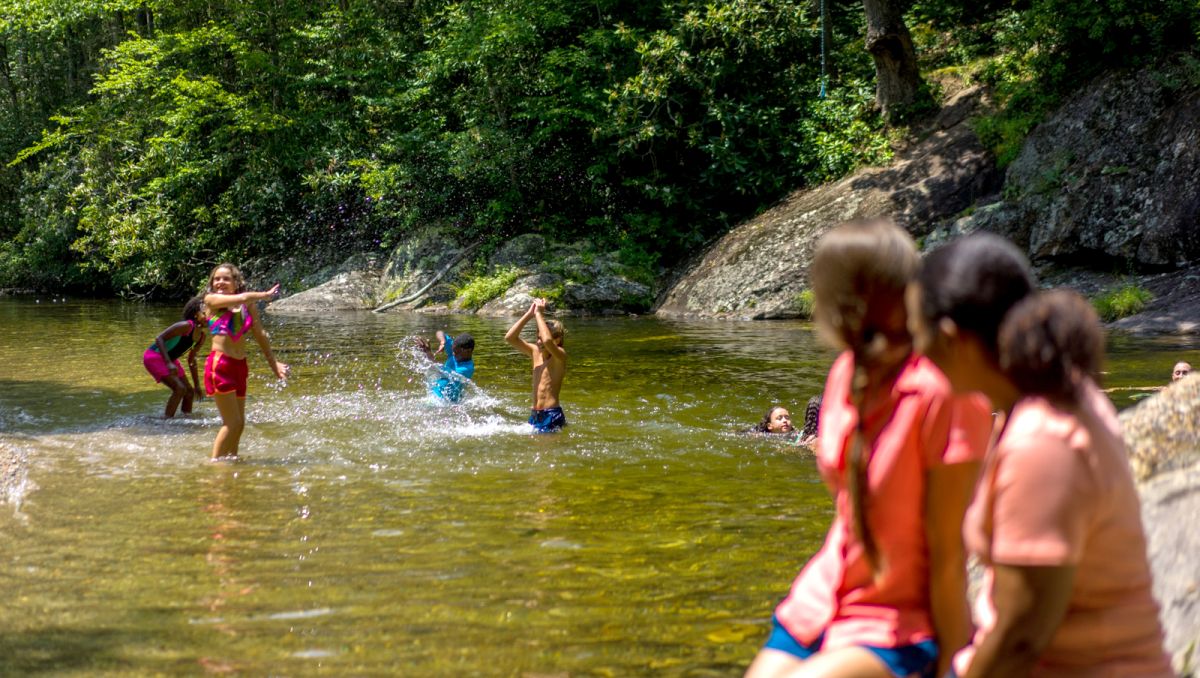 7

Outdoor Fun in the Great Smoky Mountains

Haywood County

See on map
A Great Smoky Mountain vacation is prime for a variety of summertime activities in a wooded paradise. Plenty of hiking trails in the area lead to waterfalls (and won't challenge young or novice hikers too much), such as Skinny Dip Falls at milepost 417 on the Blue Ridge Parkway or Graveyard Fields' two waterfalls at milepost 418. If you want to dedicate your whole day to swimming, head to Sunburst Swimming Hole, where kids and adults alike can enjoy the cool water that originates from the surrounding mountains. If you'd rather stay on the dry side, have fun horseback riding with Cataloochee Ranch or Panther Creek Outfitters.
8

Stargazing at the Beach
8

Stargazing at the Beach

Sunset Beach

See on map
The Ingram Planetarium, just a few miles from the shore at Sunset Beach, has more than 80 seats of star-watching goodness. Open seasonally, the planetarium holds live star shows; show programs related to the moon, sun and constellations; and it even has laser light shows and project images of the universe that you won't believe are real. Afterward, swing by the gift shop for a star map and plan your own outing to the beach later that night to study the constellations, hunt for satellites, check out our planetary neighbors through binoculars or simply see how many stars you can count.
9

Top-Notch Science and Treetop Adventures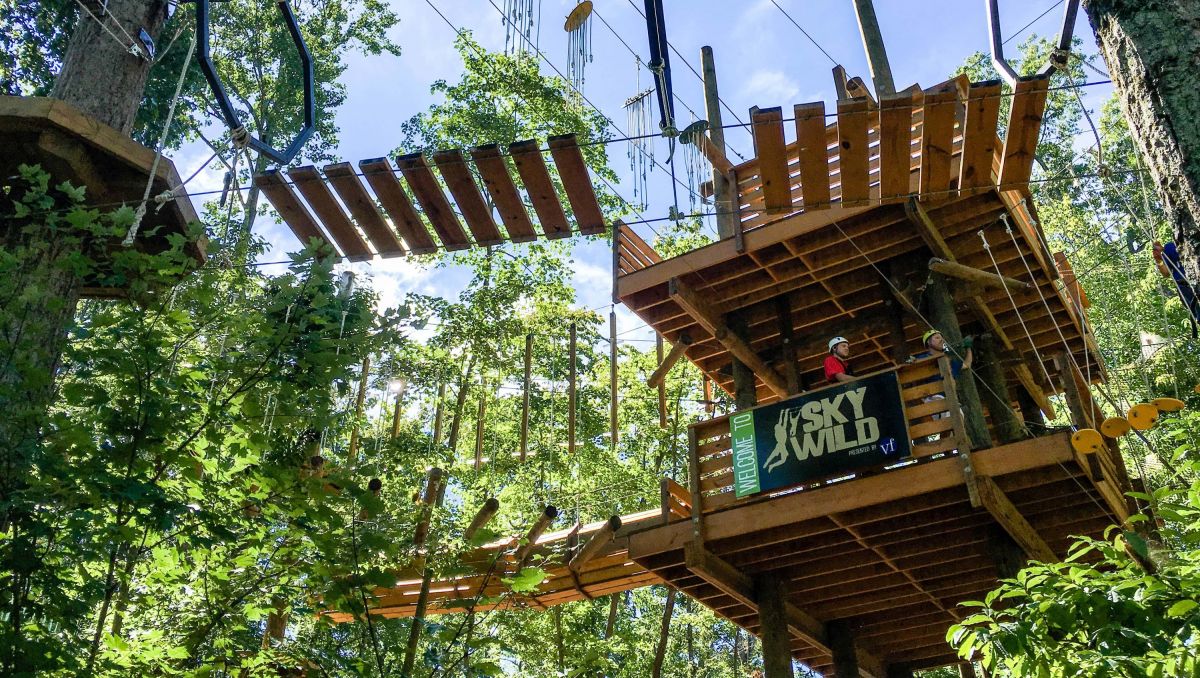 9

Top-Notch Science and Treetop Adventures

Greensboro

See on map
Adventure awaits at a one-stop shop: Greensboro Science Center. Here you'll find plenty of learning at the aquarium, the zoo, an interactive museum, and a challenging set of aerial obstacles, ziplines and treetop activities. Take your time as you study the monkeys, meerkats, crocodiles and more at the Zoo Trek, then make your way to the Wiseman Aquarium and check out the aquatic life and animals. After that, see what it's like to roam through the human body, get busy with interactive science exhibits and finally attempt the challenges at SKYWILD. Shimmy into a harness and climb through obstacles that will take you a few feet off the ground all the way into the treetops. There are kid-friendly courses and ones that will challenge even the most agile adults, so no matter your ability, you can find the right way to go wild.
As you're planning these fun outings, we want you to also plan to be safe. Check out some helpful tips on how to stay safe hiking, camping and exploring waterfalls, and for daily information on beach conditions and beach safety, check with the destination you plan to visit.
Updated May 5, 2023