Walk, Bike and Hike Your Way Through Winter Break
Your life's demands don't always slow down during the cold-weather months. And sometimes, what you really need is a timeout to clear your head. For many of us, few things accomplish that goal better than a long walk. The opportunities for serenity are many on an escape to the Triad.
Walk the historic Old Salem area of Winston-Salem, travel through country and city on Greensboro's Atlantic & Yadkin Greenway, or hike the mountainous (yet nearby) trails at Hanging Rock and Pilot Mountain state parks. Those walks might also inspire adventures of other stripes, such as mountain biking, climbing and maybe even a little golf.
Day 1: Stroll to Your Destination
On Day 1 of a winter adventure, it's good to ease into things. Or at least think you're easing in, with a long walk that doesn't seem like a long walk. That's certainly the case at Old Salem Museums & Gardens, where walking the streets and graveyard offer many sights from the original Moravian community. Houses and shops date back to the late 1700s – and gravestones about as old – and you might not even notice the community was built on a hill. Lunch at Muddy Creek Cafe will help fuel your journey.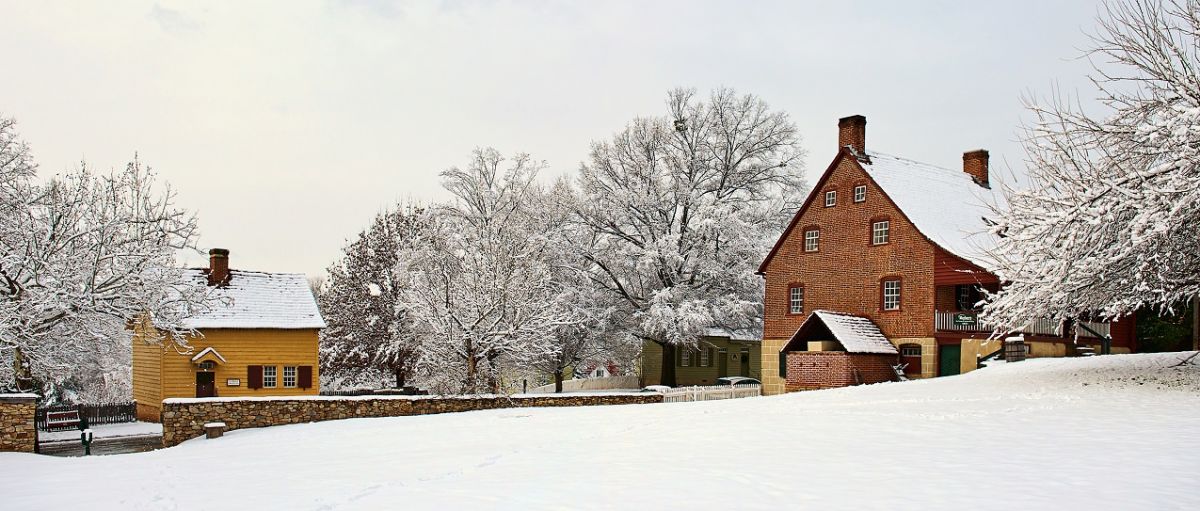 After touring the historic grounds, it's time to re-enter the modern world. From Old Salem you can spot downtown Winston-Salem's distinctive – and tall – 100 North Main Street building (also known as Wells Fargo Center) to the north. Take the 1.2-mile Strollway to the heart of a reviving downtown: Check out an exhibit at the Milton Rhodes Center for the Arts, catch a show at the Aperture Cinema or hear a concert at the Stevens Center.
More walking will lead to more appetite, which can be satisfied any number of ways at eateries on Fourth and Trade streets. For instance, if you're hungry for Southern fare, check out Sweet Potatoes for some smothered yard bird or fried green tomatoes.
Day 2: Hike in Search of Beautiful Views
Your legs limber from Day 1 of urban walking, it's time to switch gears, surfaces and semantics. Hanging Rock State Park, 40 minutes north of Winston-Salem, easily accommodates casual and serious hikers alike. If you love a good 360-degree view, the 1.3-mile Hanging Rock Trail quickly gets you to the park's namesake knob. Get a similar view on the strenuous 4.3-mile Moore's Wall Loop Trail. Waterfalls? Hidden and Window falls are within a half-mile or so of the visitors center.
With nearly 50 miles of trails and more views waiting, you can easily spend the rest of the day hiking Hanging Rock. If you're feeling more adventurous, check out the Moore's Springs Trails mountain bike network. You'll also find many city parks and lakes in the area, including Lake Brandt, Belews Lake, and downtown Greensboro's Center City Park and LeBauer Park, each with its own scenic and leisurely experiences.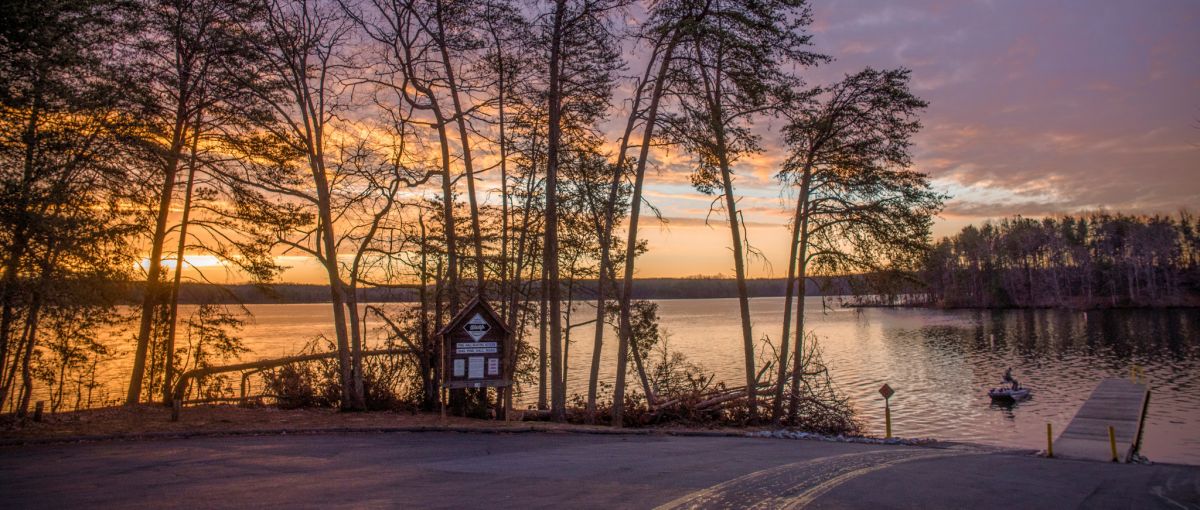 And since we've covered adventure on two feet and two wheels, let's round out the day's options with four-hooved adventure. The 25-mile Sauratown Trail linking Hanging Rock and Pilot Mountain state parks is open to hiking, but it was built and maintained by the Sauratown Trails Association for horseback riding. Bregman's Trail Riding in Pinnacle offers guided rides in the area.
Regardless of whether you shoot for a full day of hiking or slip into a saddle in the afternoon, you'll emerge famished. Order a tray or plate of barbecue with a side of hush puppies from All Sauced Up BBQ in Pilot Mountain.
Day 3: Bikes for the Paths, Food for the Soul
Your legs need to recover, but you can't afford a day on the sidelines. Accomplish the former and avoid the latter with a walk on Greensboro's 7.5-mile Atlantic & Yadkin Greenway. This generally flat, paved surface follows the roadbed of the rail line of the same name over Lake Brandt, into Bur-Mil Park, through neighborhoods, and into Guilford Courthouse National Military Park and Greensboro's Country Park. There, the greenway parallels U.S. Highway 220 and transitions from rural to urban.
Before forging on, a little foraging might be in order at Herbie's Place, a no-nonsense diner with 24-hour breakfast – or lunch or dinner. Continuing south, the greenway backs up along a range of retail outlets, from the mainstream to the likes of Higgins Bike and Key, with a showroom including eclectic vintage bikes such as the Schwinn Sting-Ray.
Celebrate the fact you don't need to walk the entire 7.5 miles back; Greensboro Transit Authority's No. 8 bus will take you to nearby Bur-Mil Park.
Day 4: Rock Climb to a Perfect Sunset
From atop Hanging Rock on Day 2, you could look west and see the distinctive knob of the western end of Sauratown Mountains, Pilot Mountain. Located a half-hour northwest of Winston-Salem, Pilot Mountain State Park is another Triad-area mountain escape minus the mountain drive, and it also offers a range of hiking. On the one hand, you can take the road to the summit parking lot and relish the immediate gratification of a less-than-1-mile walk around the base of Pilot's knob. Pack a picnic and enjoy lunch with a grand view of the Blue Ridge Mountains to the west. Or you can start at the park entrance nearly 1,000 vertical feet below and access the top of the mountain midway on a 9-mile hike on the Grindstone and Mountain trails.
On both hikes, you'll encounter the Ledge Spring Trail. A 1.5-mile loop, the trail passes beneath the cliff faces that give rise to Pilot's other popular activity: rock climbing. Three Bears, Amphitheater and Little Amphitheater are among the most popular climbing areas in the Piedmont.
Learn the secret to scaling rock walls by taking an intro climbing class at Pilot with Rock Dimensions Climbing Guides in Boone. Though Ledge Spring has a number of expert routes, it also has several routes ideal for beginners. No matter how strong you are, a half day will be plenty on your first day of climbing.
Don't let the sun go down on your four-day adventure without catching one of the best sunsets around: Watching daylight slowly drain over the Blue Ridge 40 miles to the west is the perfect curtain call for your Winston-Salem-area winter adventure.
Visit Outdoor NC for additional tips on how to connect with nature and help preserve the natural beauty of our state, plus helpful information on preparing for a mountain biking trip.
Updated January 11, 2023