Grain to Glass: 9 Unique Small-Batch Distilleries
Industry opportunities for bootleggers soared when North Carolina became the first Southern state to enact prohibition. Bootlegging – selling spirits without taxation or government permits – immediately became a means for financial stability. While national prohibition ended in 1933, North Carolina remained a dry state until 1935, the heyday of hooch, eventually giving birth to the firewater-fueled sport of NASCAR.
While moonshine once lost its luster with cheaper and more accessible liquor, it truly never died. As the farm-to-fork movement continues to grow in North Carolina, the grain-to-glass movement is not far behind. New microdistilleries are opening every year here, crafting small-batch gin, rum, whiskey, vodka – and, of course, moonshine. And this time, it's legal. Here's a sampling of what you'll find:
1

Broadslab Distillery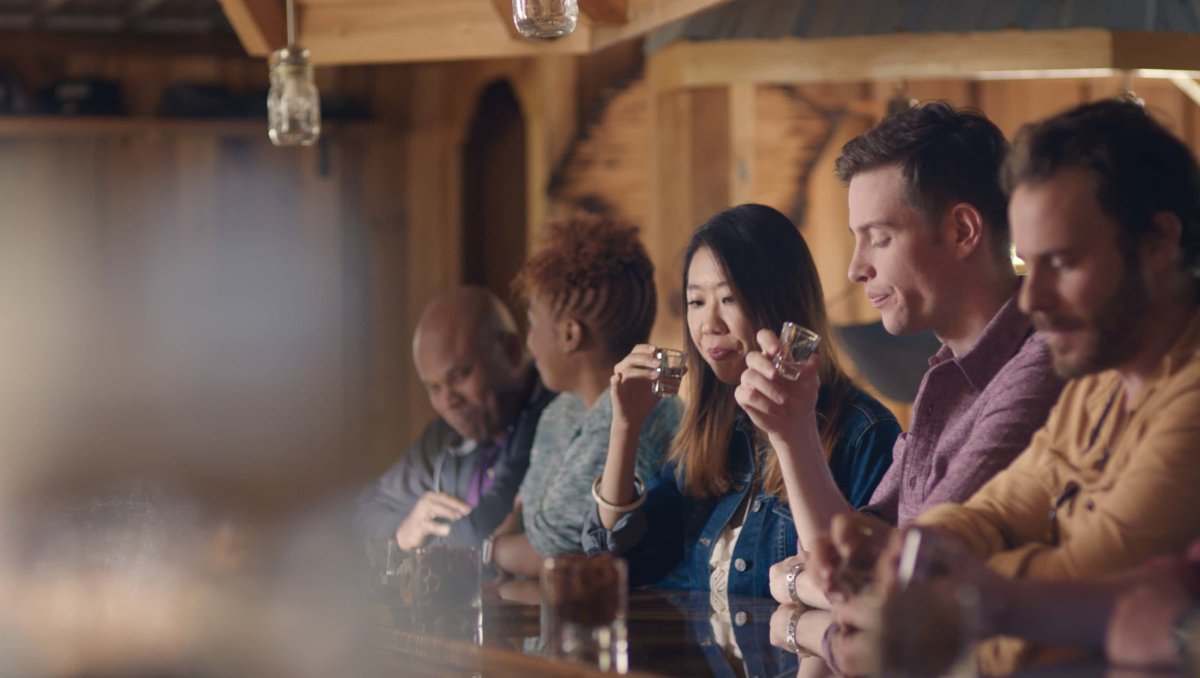 1

Broadslab Distillery

Benson

See on map
Owner and master distiller Jeremy Norris uses his grandfather's moonshine recipe, passed down from five generations and prepared in a 500-gallon solid copper pot still. But Broadslab offers much more than just its Legacy Shine, including Reserve Whiskey and Carolina Coast rums. The distillery offers tastings and tours Thursday to Saturday, plus tours Friday to Saturday at noon, 2 p.m. and 4 p.m.
Pair it with: Starting in May, pack your swimsuit and head to Tucker Lake, which boasts clear spring water and white sand beaches. There are several waterslides and floating playstations, along with beach volleyball, picnic areas and a campground.
2

Great Wagon Road Distilling
2

Great Wagon Road Distilling

Charlotte

See on map
More than 60 years after his grandfather was arrested in Ireland for making poteen, Ollie Mulligan is doing the same in North Carolina – on the right side of the law. The County Kildare native uses the same poteen (Irish moonshine) recipe that's been in his family for generations, and Great Wagon also offers Rua (Irish for red) single malt whisky, vodka and a barrel-aged whiskey.
Pair it with: Great Wagon Road is steps away from Divine Barrel Brewing, where its team has a soft spot for sours but you'll always find a bit of everything.
3

Blue Ridge Distilling Company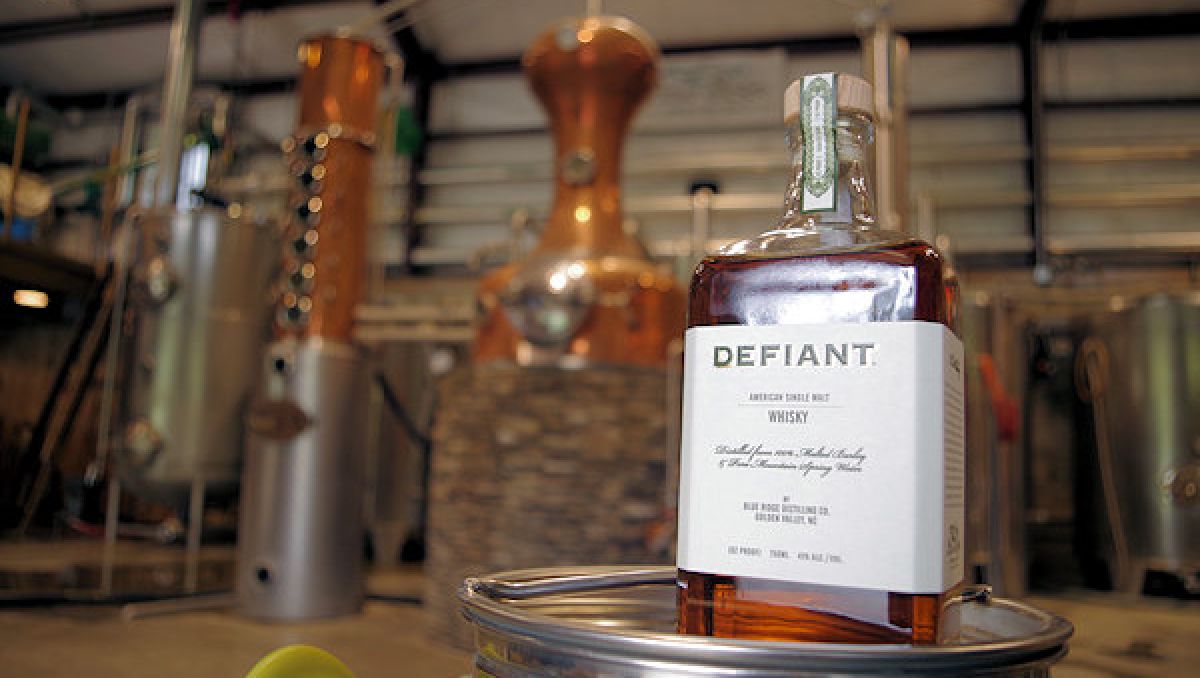 3

Blue Ridge Distilling Company

Bostic

See on map
The distillery's bellwether brew – boldly branded Defiant – is an award-winning barley-based whisky made from pure mountain water and softened and seasoned via white oak spirals rather than barrels. It offers tours Monday through Friday (9 a.m. to 3 p.m.), and weekends by appointment.
Pair it with: Legend has it that Abraham Lincoln wasn't born in Kentucky, but rather the small Blue Ridge Mountain town of Bostic. Plays and books have been written regarding the controversy, and The Bostic Lincoln Center (free admission) features permanent and rotating exhibits regarding our 16th President.
4

Muddy River Distillery

Belmont

See on map
Produced on the banks of the Catawba River, Muddy River Distillery specializes in rum, including the barrel-aged Queen Charlotte Reserve. Whether it's the coconut or spiced variant, you'll find rum that's equally sweet and smooth, begging for a blender. Muddy River offers tours Saturday from 1 p.m. to 3 p.m. that include a tasting and shot glass.
Pair it with: Head to Primal Brewery to sample beers with fun names such as the Not So Hairy Porter and the Charley Brown Ale. Or check out The Jailhouse Spirits + Lounge, a private bar and cigar lounge housed in the town's former jail. Day memberships are $2 upon entry, while annual memberships are $12.
5

Top of the Hill Distillery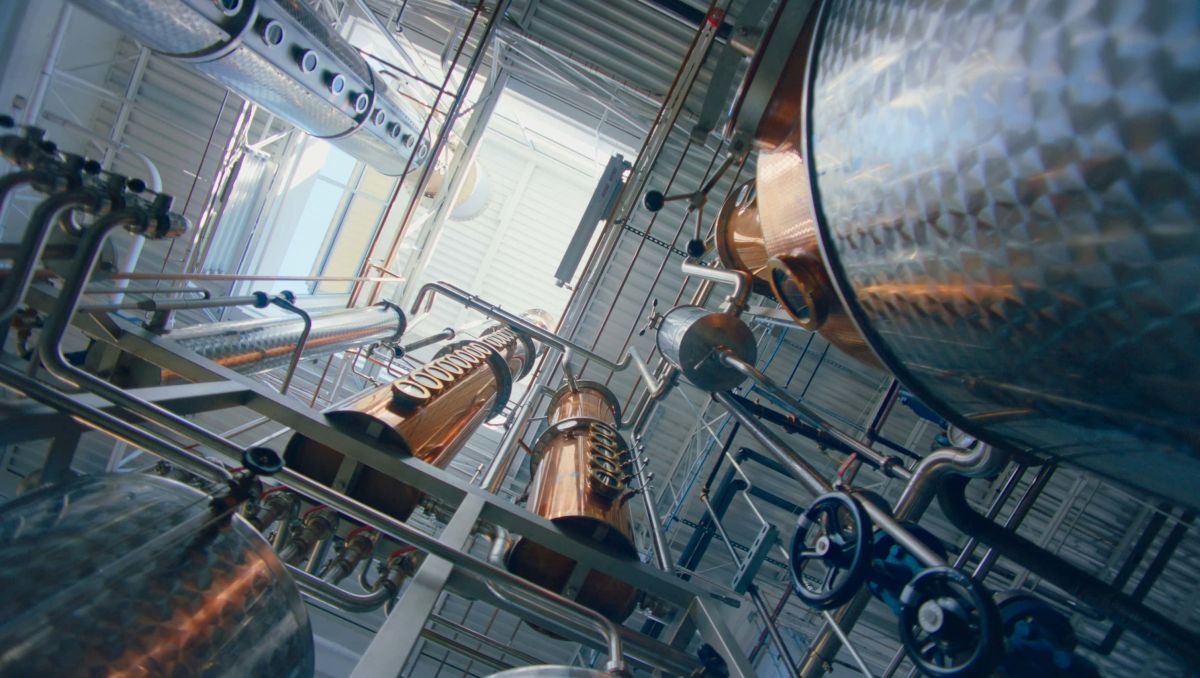 5

Top of the Hill Distillery

Chapel Hill

See on map
Chapel Hill's well-known watering hole is brewing more than beer these days. The Tar Heel tavern has introduced handcrafted Carolina Whiskey, Piedmont Gin, vodka and spiced rum. After a personalized tasting and tour with the distiller, sip your choice spirit on the TOPO patio overlooking famed Franklin Street.
Pair it with: The Crunkleton is one of the top cocktail spots in North Carolina, featuring more than 500 distilled spirits, craft beer and a detailed wine list. The speakeasy atmosphere and attentive personalized service make this a must-stop when in the area.
6

Outer Banks Craft Distillery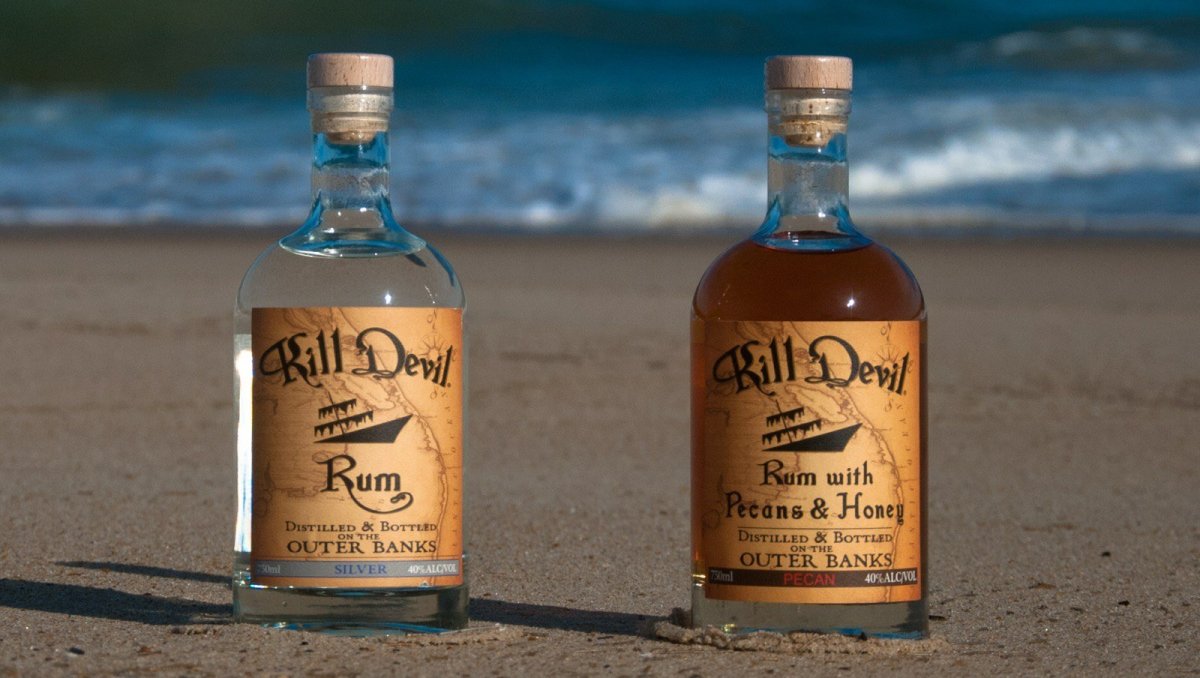 6

Outer Banks Craft Distillery

Manteo

See on map
"From molasses to glasses" is the tagline for the Outer Banks' only distillery, located in the former Board of Education building in downtown Manteo. Rum is the primary spirit here, as Outer Banks offers several types of its Kill Devil series, including gold, silver, and a unique pecan and honey combination.
Pair it with: Manteo is home to the North Carolina Aquarium on Roanoke Island, which boasts several exhibits about the inhabitants around the Outer Banks. Just make sure to secure your ticket upon arrival. You can also visit Lost Colony Brewery on the waterfront before taking in the historic Lost Colony outdoor drama.
7

Asheville Distilling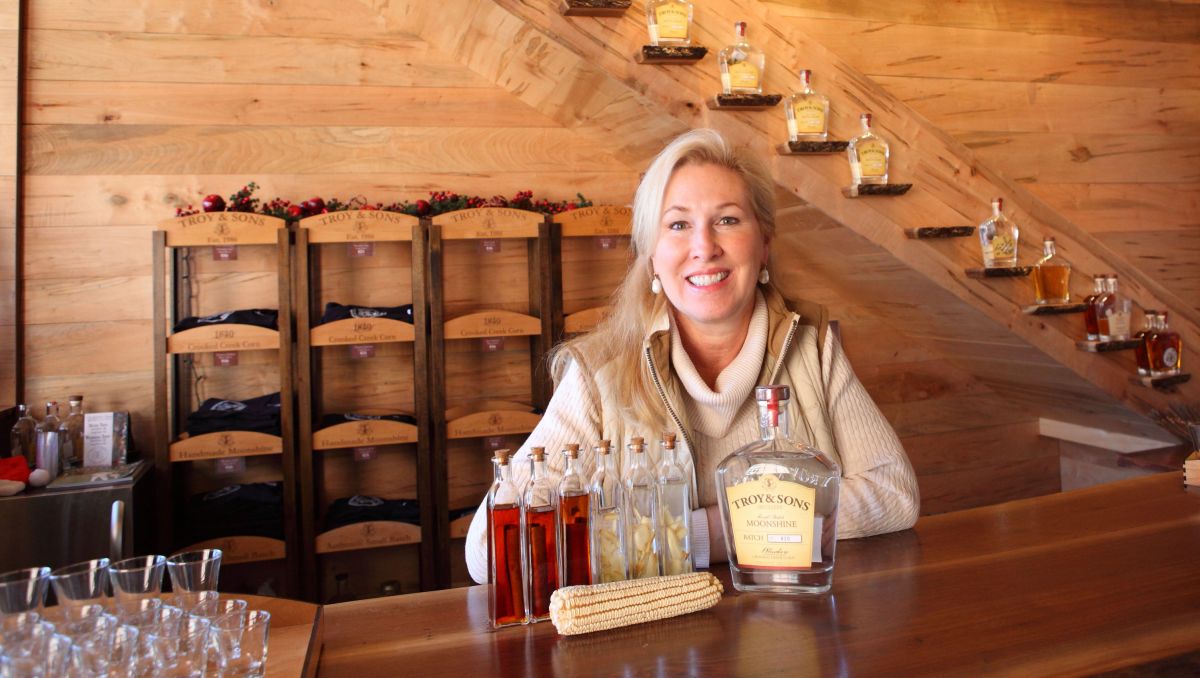 7

Asheville Distilling

Asheville

See on map
In the town titled "Beer City USA," moonshine is making a name for itself, and Troy Ball is the matriarch. This bootlegging businesswoman brews small-batch 'shine from North Carolina-grown heirloom corn with hints of vanilla, cucumber and melon for Asheville's most affluent, with a customer list that includes Biltmore Estate and The Omni Grove Park Inn.
Pair it with: Asheville is bursting with dozens of craft breweries, highlighted by Burial, Green Man and Wicked Weed. Make it a point to dine at Cúrate and renowned chef Katie Button's eclectic Spanish tapas menu.
8

Southern Grace Distilleries
8

Southern Grace Distilleries

Mount Pleasant

See on map
A visit to this distillery is like no other, as it's the only one in the United States housed in a former prison. Whereas the correctional facility once housed captured bootleggers, Southern Grace honors them with its whiskey collection, including the award-winning Conviction. Tours are offered (and encouraged, given the site's history) with online reservations.
Pair it with: Mount Pleasant boasts one of the largest antique malls in the South with White Owl, which is housed in a former textile mill. Vendors range from collectibles to fine china in this 100,000 square-foot facility.
9

Copper Barrel Distillery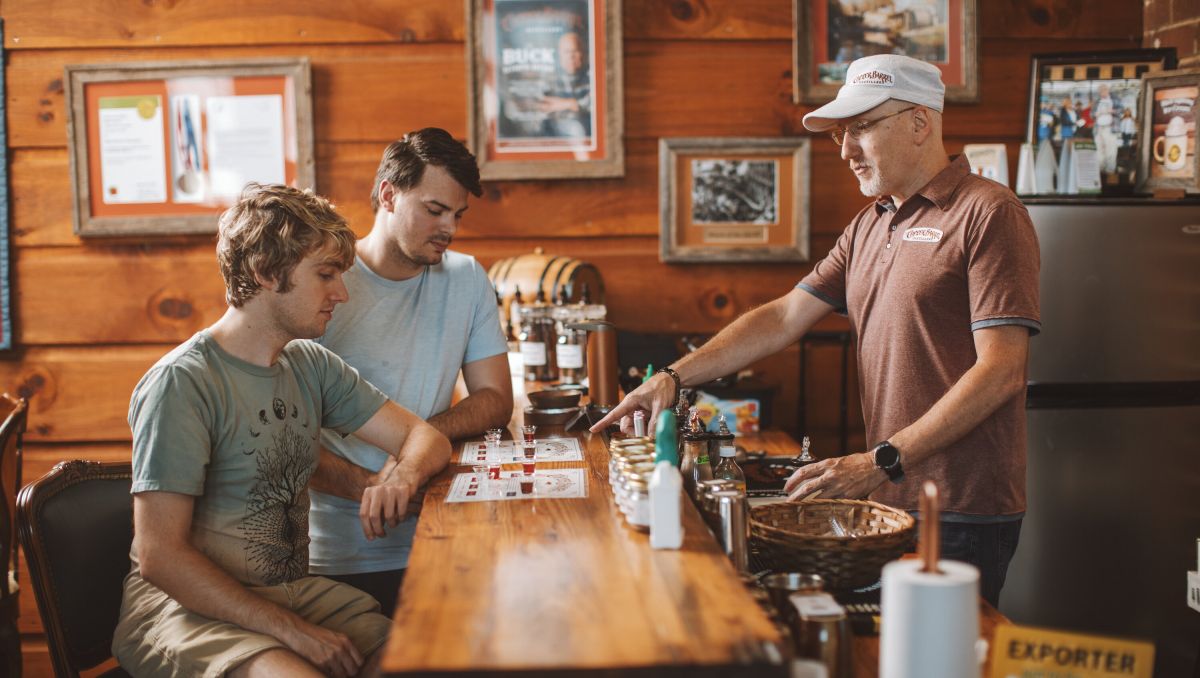 9

Copper Barrel Distillery

North Wilkesboro

See on map
Located in Wilkes County – or what some call the "Moonshine Capital of America" – is an award-winning distillery that crafts smooth, full-flavored spirits. Copper Barrel is Wilkes County's first legal moonshine distillery and the world's first to produce a legal beverage using a direct steam-injection distillation process. Instead of neutral grain spirits, Copper Barrel uses grains from North Carolina farms and mills along with well water from a crystalline-rock aquifer. Its flagship spirit, White Lightning, has an aroma of ripe green apples and a slightly sweet flavor.
Pair it with: Award-winning craft wine and mead is just a short drive away. Stardust Cellars & Taproom is the first biodynamic vineyard in the state, practicing sustainability from seeding to bottling. Wrap up your Wilkesboro visit with a foot-stomped, basket-pressed craft wine in the cozy taproom in the heart of the Yadkin Valley.
Please drink responsibly. Designate a driver.
Updated June 1, 2021