Unforgettable Summer Attractions That Won't Break the Bank
Nothing can be finer than spending the summer discovering North Carolina – except when you find out you don't have to break the bank to come up with a memorable trip. The Tar Heel State offers plenty of economical excursions the entire family will enjoy.

From major fun with Minor League Baseball, exploring the cavernous underworld, or Civil War and aviation history, North Carolina offers a host of inexpensive fun.
Here are a few options from around our state:
1

Wright Brothers National Memorial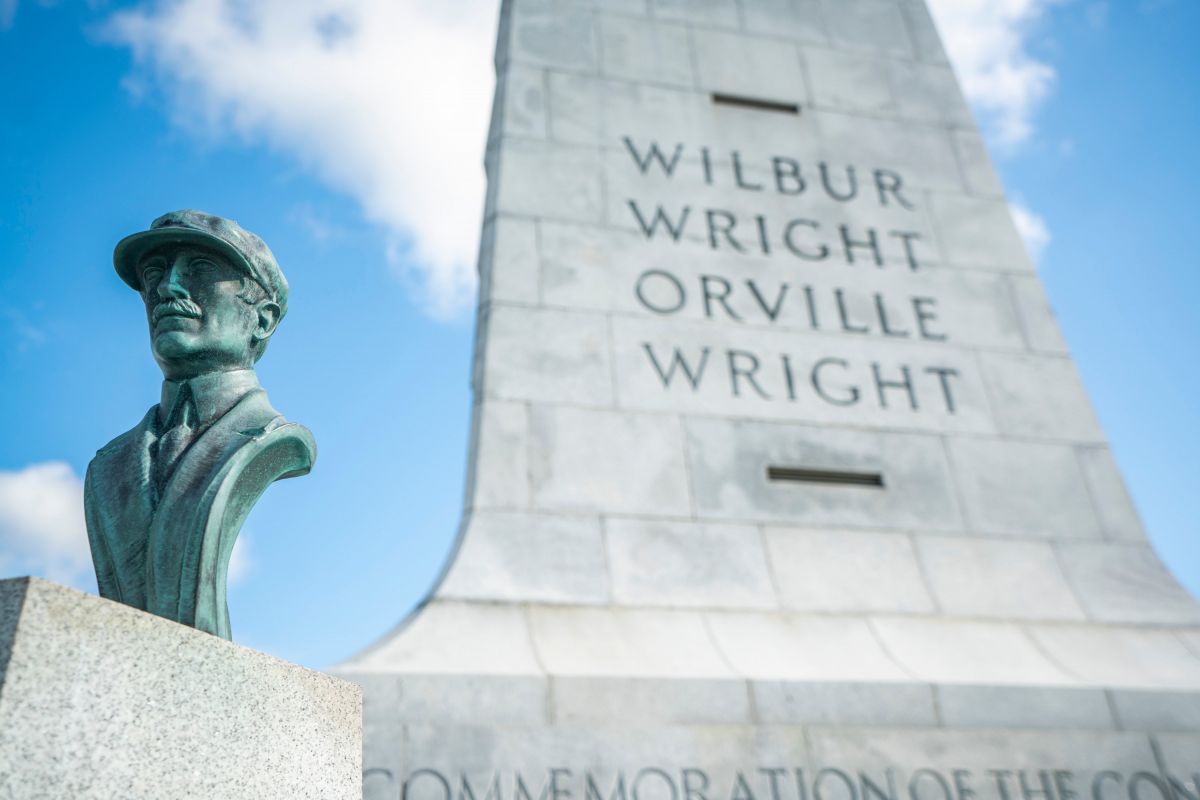 1

Wright Brothers National Memorial

Kill Devil Hills

See on map
National parks and memorials help preserve the special places and stories that have helped make America what it is today. The Wright Brothers National Memorial celebrates Orville and Wilbur Wright and the world's first powered flight in 1903. Featuring the 60-foot granite monument originally dedicated in 1932, markers indicating the actual spots where the brothers first took flight and landed, a reproduction of the 1903 Wright Flyer, a bronze replica of the flyer, reconstructed 1903 camp buildings and a newly renovated visitors center with fresh exhibits, this historic landmark embodies the fabric of America's history.
Cost: Adults, $10; Children 15 and under, free.
2

North Carolina Zoo
2

North Carolina Zoo

Asheboro

See on map
The North Carolina Zoo is situated among 2,600 wooded acres and is the world's largest natural habitat zoo and one of two state-supported zoos. With more than 1,500 animals from more than 250 species, the zoo is composed of North American animal kingdom neighborhoods, the Africa region and a glass-domed building housing desert animals. And in 2026, the Asia region – which is expected to include tigers, red pandas, Komodo dragons and more – will become the newest exhibit. Make your zoo experience even more personal by planning your day around the feeding times, available online. The zoo also features hiking trails, paddleboats, picnic areas, snack bars, restaurants (don't miss the fried chicken at Billy D's) and gift shops.
Cost: Adults, $15; Seniors, $13; Children, $11; Children 2 and under, free.
3

Linville Caverns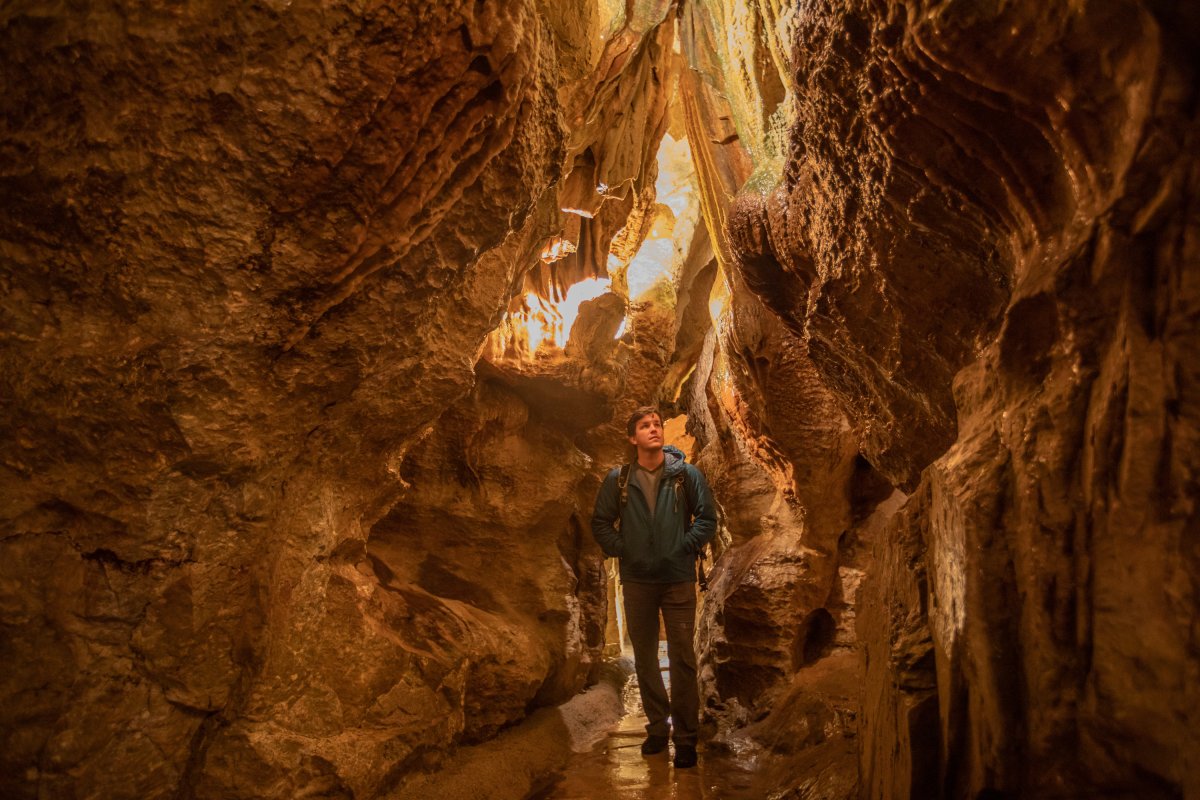 3

Linville Caverns

Marion

See on map
It's easy and affordable to explore the subterranean world of North Carolina's Blue Ridge Mountains at Linville Caverns, the only show caverns in our state. Offering tours deep inside Humpback Mountain in the Pisgah National Forest since 1937, these natural limestone caverns are highlighted by majestic stalactite and stalagmite formations, as well as an underground stream. Guided tours in the year-round, 52-degree underground playground make it a great way to beat the summer heat and include cavern history and lore – including tales of Civil War deserters who hid out in the caverns – as well as the geology of the formations. From late fall until early spring, hibernating tricolored and little brown bats hang from the ceiling and add to the otherworldliness of the caverns.
Cost: Adults, $10; Seniors, $9; Children, $8; Children under 5, free.
4

Military History and Outdoor Fun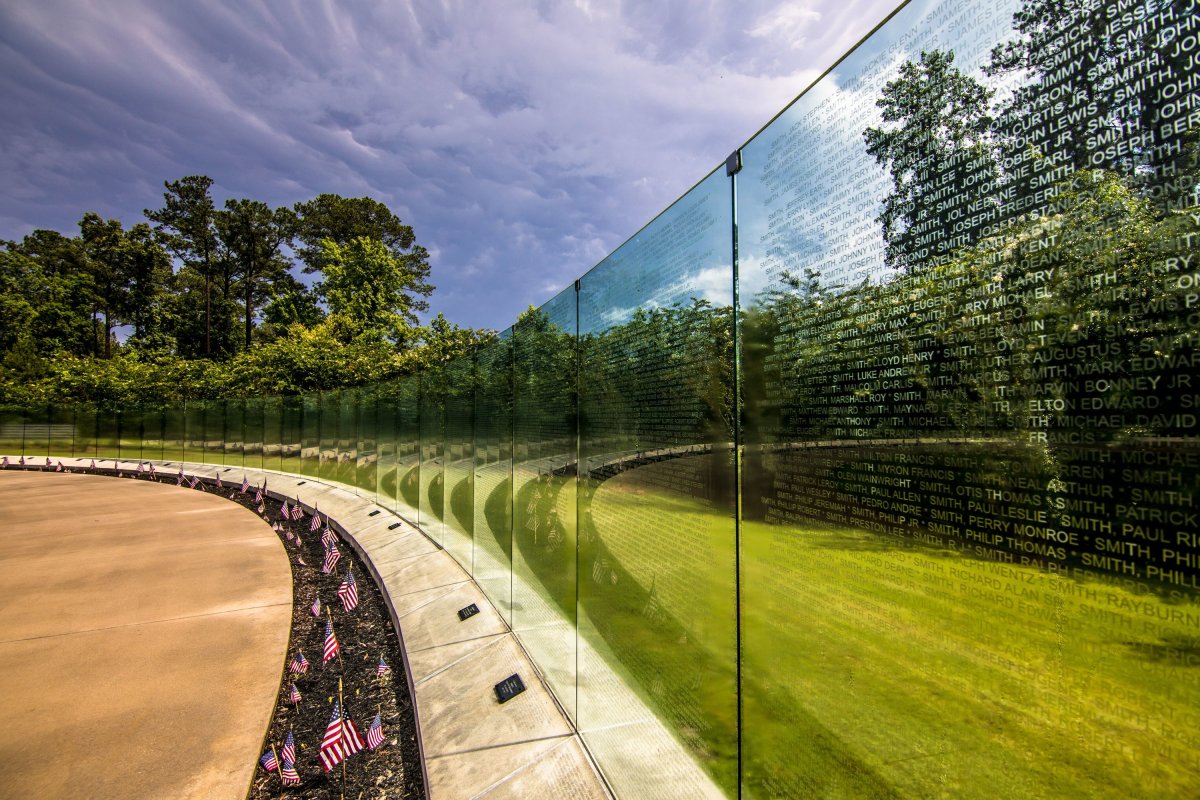 4

Military History and Outdoor Fun

Jacksonville area

See on map
Jacksonville – home to U.S. Marine Corps Base Camp Lejeune – invites visitors to celebrate in this patriotic military town with budget-friendly options for coastal fun and reflection. At Lejeune Memorial Gardens and the Freedom Fountain, visitors stroll the gardens and reflect on the soaring memorials honoring those who gave the ultimate sacrifice. This patriotic city also takes advantage of Jacksonville's access to water and outdoor activities. Choose from saltwater or freshwater fishing or kayaking in New River, Wilson Bay or Hammocks Beach State Park. For good old-fashioned fun on the farm, head to Mike's Farm – where you can eat down-home country cooking, enjoy 10-layer chocolate cake, pick fruit, pet farm animals, and attend seasonal events such as hayrides and dinner shows. And the large number of high-quality hotels offering excellent rates makes the Jacksonville area the perfect place to relax and play.
Cost: Lejeune Memorial Gardens and Freedom Fountain, free.
5

Fayetteville Woodpeckers
5

Fayetteville Woodpeckers

Fayetteville

See on map
The Class A Advanced affiliate of the Houston Astros brings the excitement of America's pastime with fun promotions, giveaways, and original food and beverage options with local branding in the intimate new venue at Segra Stadium. Featuring premium club level seats, an outdoor party deck, six luxury suites, four field boxes, a kids' zone and a grassy family area, Segra Stadium and the Woodpeckers are where the affordable action is this summer.
Cost: $8-$20, with season ticket and game packages available.
6

Sliding Rock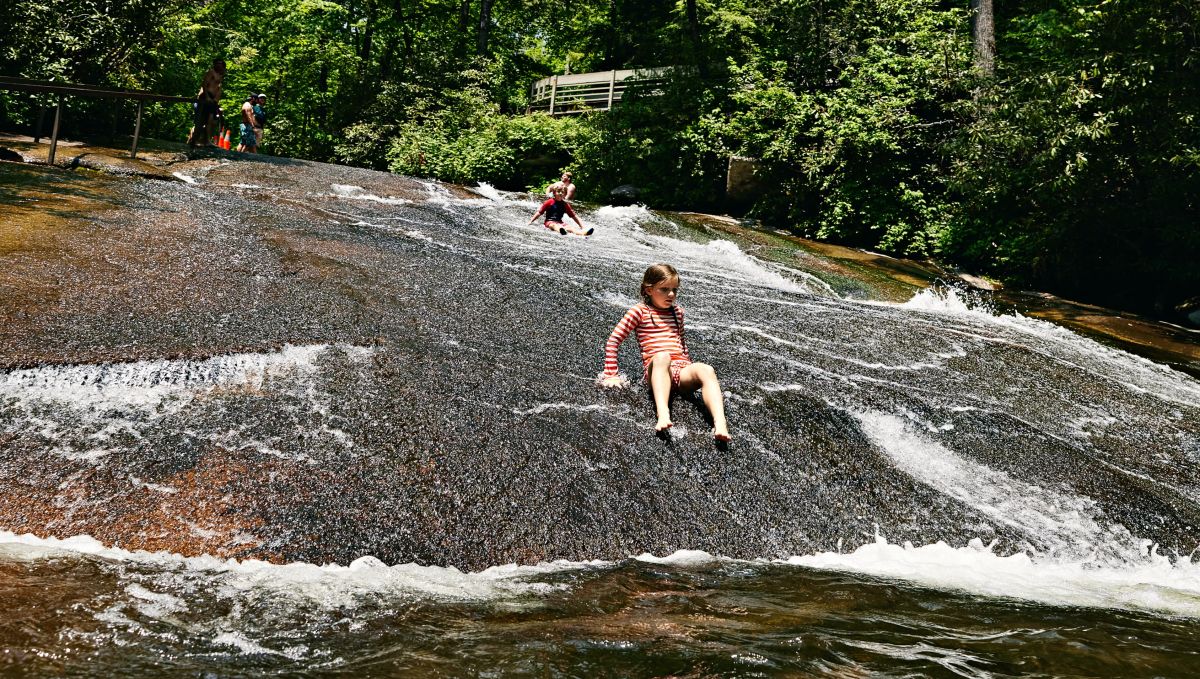 6

Sliding Rock

Pisgah National Forest

See on map
Located in the heart of Pisgah National Forest between Brevard and Asheville, Sliding Rock is nature's own 60-foot water slide that's been entertaining kids and kids at heart for years. Take the plunge into this 11,000-gallon-per-minute river of refreshingly chilly water down the flat sloping boulder, ultimately landing in an 8-foot-deep watering hole. If the thrill isn't your pill, there are two observation platforms where you can watch all the action. Lifeguards are on duty and changing rooms are available Memorial Day through Labor Day. This is the coolest place to be come summer, so it's best to bring lots of patience, a sense of adventure and a towel.
Cost Memorial Day through Labor Day: $3 per person (cash or check only); Children under 3, free; Offseason admission is free but donations are appreciated.
7

Bicycle Loaner Program at Roanoke Canal Museum & Trail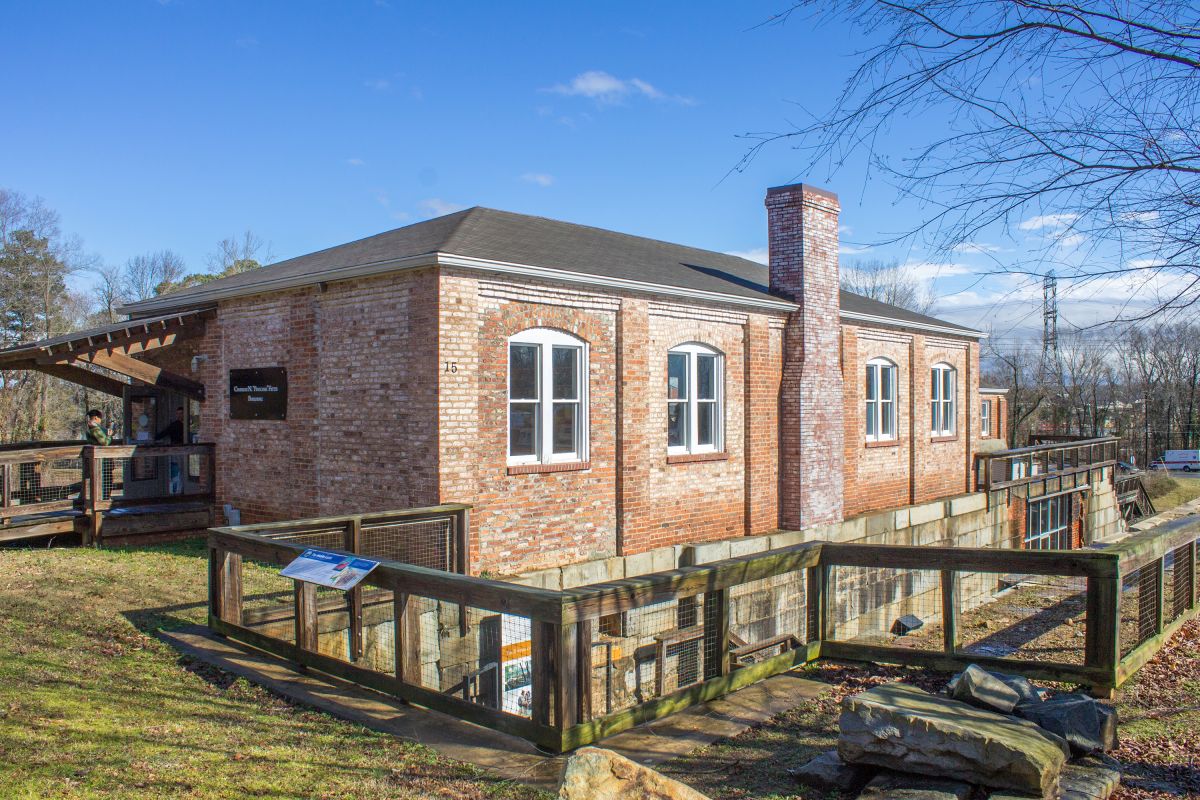 7

Bicycle Loaner Program at Roanoke Canal Museum & Trail

Roanoke Rapids

See on map
Created nearly 200 years ago to help facilitate trade and transportation to the west, the 7.2-mile Roanoke Canal used to connect Roanoke Lake to the town of Weldon. Today, the canal's original path is a hiking and biking trail filled with a variety of wildlife and flora, as well as remnants of the original early-1800s culverts, bulkheads and aqueducts. Also located along the trail is the Roanoke Canal Museum, which is filled with exhibits about the history of the Roanoke River Valley and the construction of the canal. Visitors can pick up a free loaner bicycle and trail map at the museum at mile marker 1.5 or at Riverside Mill, a renovated and restored early-1900s cotton mill that was originally powered by the Roanoke Canal and now houses an eclectic collection of shops.
Cost: $4 for museum; Bicycle rentals and trails, free.
8

Pullen Park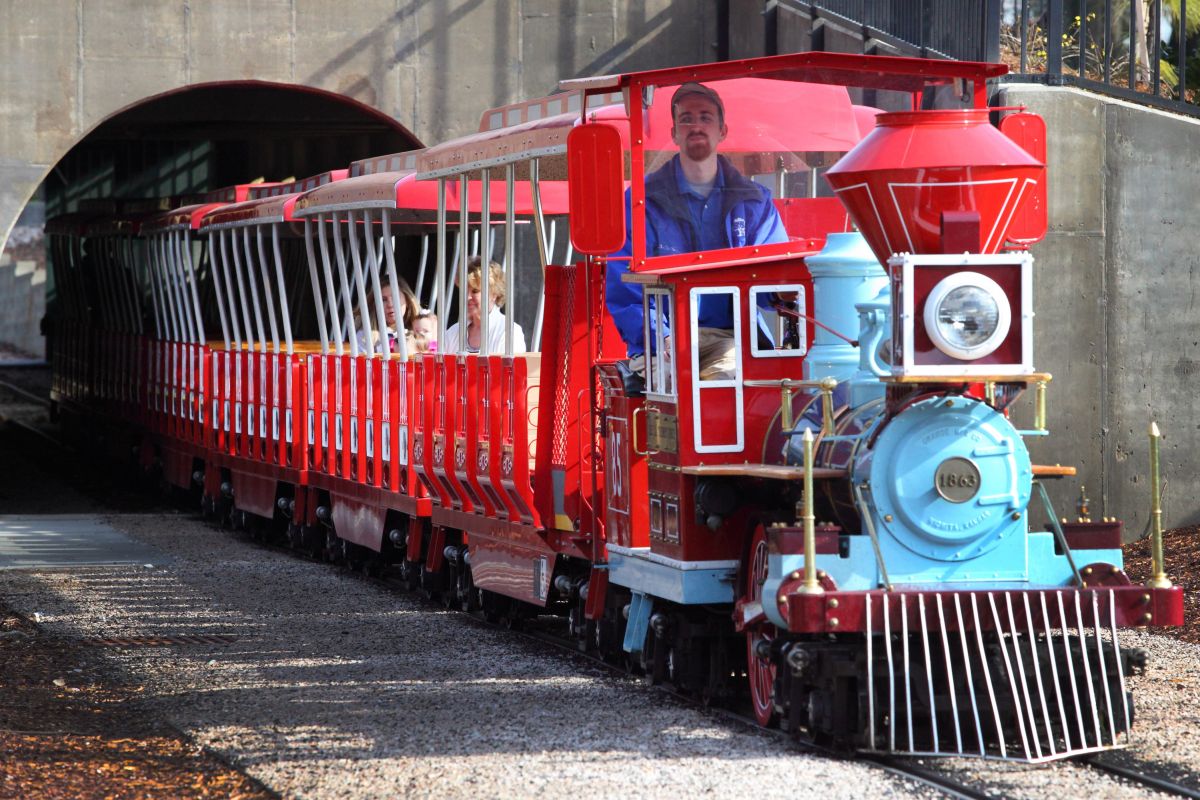 8

Pullen Park

Raleigh

See on map
As the first public park in North Carolina and the fifth-oldest operating amusement park in the U.S., Pullen Park is a Raleigh landmark. The amusement park is a big family draw with its 1911 carousel, kiddie boats, miniature C.P. Huntington train and pedal boats around Lake Howell. The park also features a children's amphitheater, an Olympic-sized aquatic center for lap and recreational swimming, plus an arts center offering programs in pottery, jewelry making, painting, bookmaking and more. Theatre in the Park also puts on acclaimed productions, and local and seasonal foods and beverages are available at Pullen Place Café.
Cost: Free admission; Rides, $1 per person.
9

Gem Mining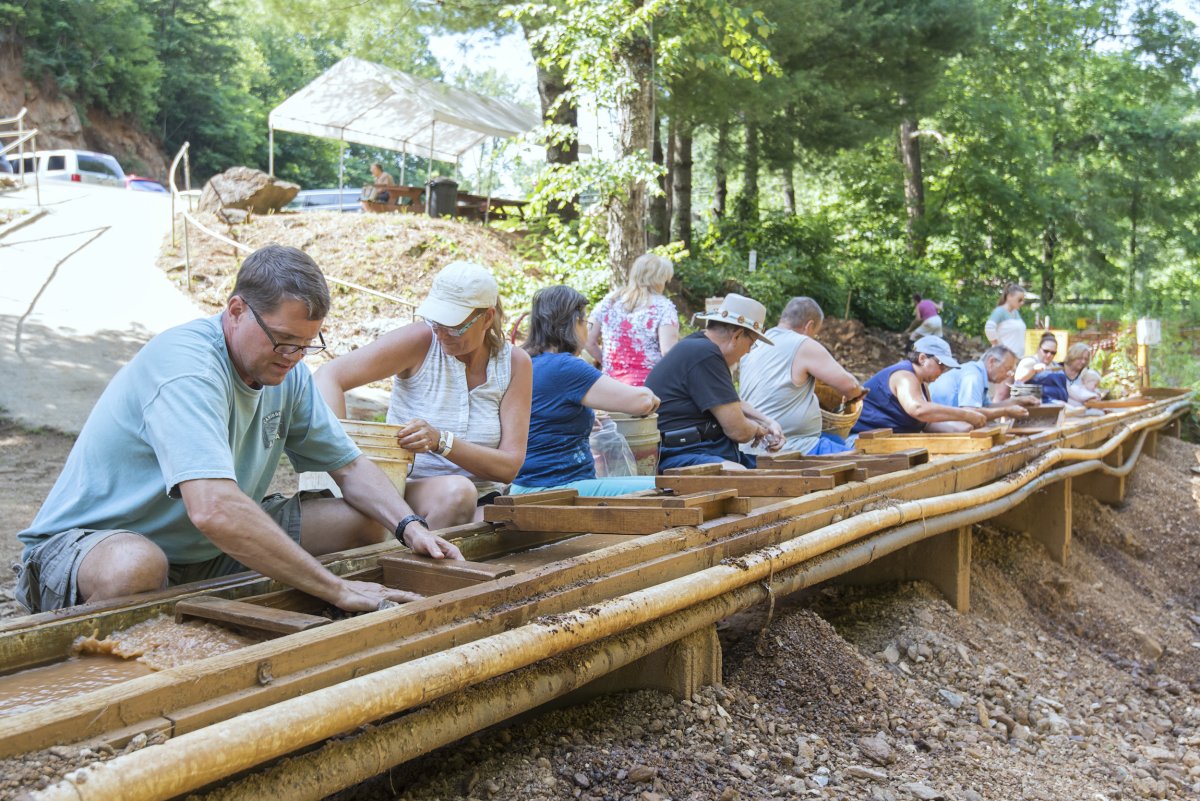 9

Gem Mining

Franklin

See on map
Located in Macon County in the far western region of our state, Franklin is rich in gems and minerals and is known as the "Gem Capital of the World." Used originally for mining corundum in 1870, Franklin is now home to several gem mines throughout the area where you can unearth ruby, sapphire, garnet, amethyst, topaz or various quartz crystals. Plus, stroll through gemstone galleries, gift shops and the Franklin Gem & Mineral Museum afterward. Some mining options include Rose Creek Mine, Cherokee Ruby & Sapphire Mine, Mason's Ruby & Sapphire Mine and Old Cardinal Gem Mine. Wannabe miners will want to wear old clothes and bring rubber gloves and plastic bags to carry home the treasure trove.
Cost: Varies per bucket size and location.
10

Fort Fisher State Historic Site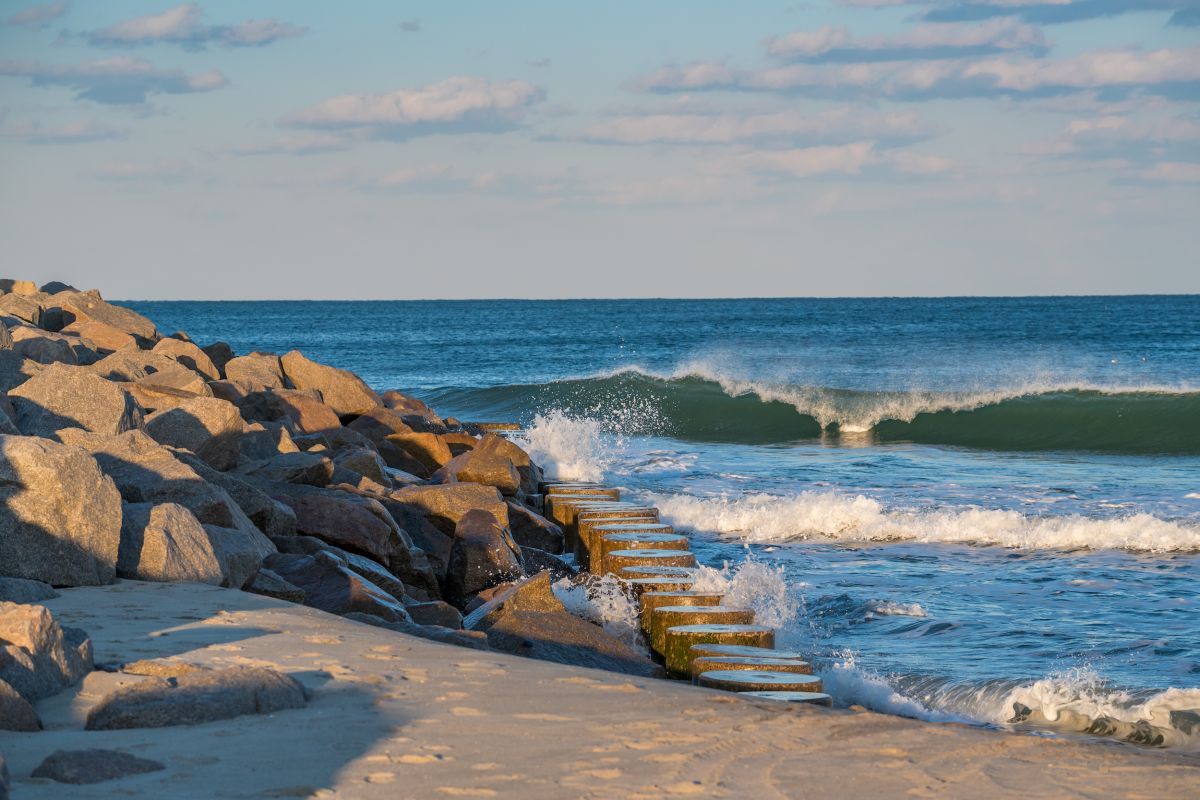 10

Fort Fisher State Historic Site

Fort Fisher

See on map
Fort Fisher was a pivotal bastion during the Civil War. Although only 10% of the original fortress remains today, along with a restored section of the palisade fence, Fort Fisher State Historic Site remains one of the most revered Civil War landmarks in our state. Visitors can walk along the same mounds that were patrolled by soldiers, take a tour along the batteries, and inspect a reconstructed and fully operational cannon (often fired during special events). Surrounded by centuries-old live oaks, lush nature trails and stunning stretches of shoreline – plus the only coquina outcrop on the North Carolina coast – Fort Fisher is a must-see for Civil War and nature buffs alike.
Cost: Free.
11

River Jam at the U.S. National Whitewater Center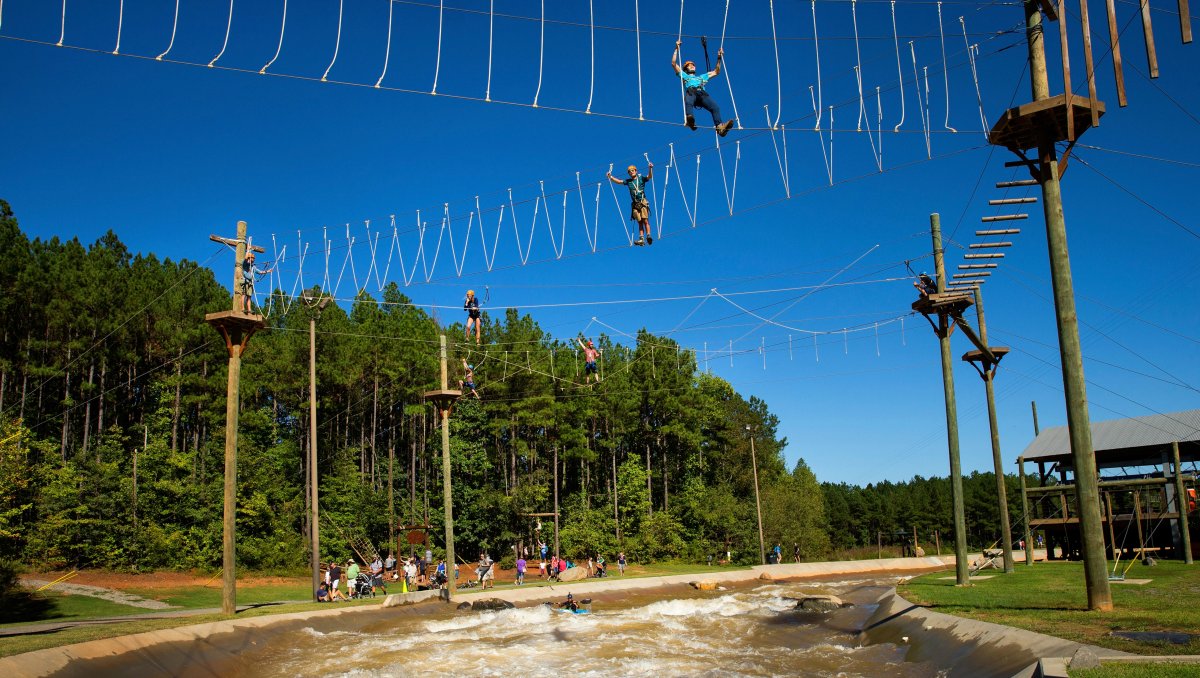 11

River Jam at the U.S. National Whitewater Center

Charlotte

See on map
Located about 20 minutes northwest of Uptown Charlotte, the U.S. National Whitewater Center is an outdoor recreation center and athletic training facility for whitewater rafting, kayaking, rock climbing, aerial sports, mountain biking and more. Featuring the world's largest and most complex recirculating artificial whitewater river, the USNWC is an adrenaline rush for true adventurers. But for those who prefer to spectate, head to River Jam on Thursday, Friday and Saturday nights May through September for live musical performances at this one-of-a-kind outdoor venue. Grab a craft beer and dinner from the food trucks onsite as you enjoy acts ranging from funk to Americana to bluegrass. Pre-event activities including the River Jam Run, open water swim and yoga.
Cost: Free; $6 parking fee.
Updated September 22, 2021