11 North Carolina Breweries Elevating the Beer Scene
North Carolina's brewery scene has been growing in size and reputation for several years, with no sign of letting up. At the rate new breweries are opening and established breweries are expanding, you never need an excuse to lift a pint in celebration.
1

Brown Truck Brewery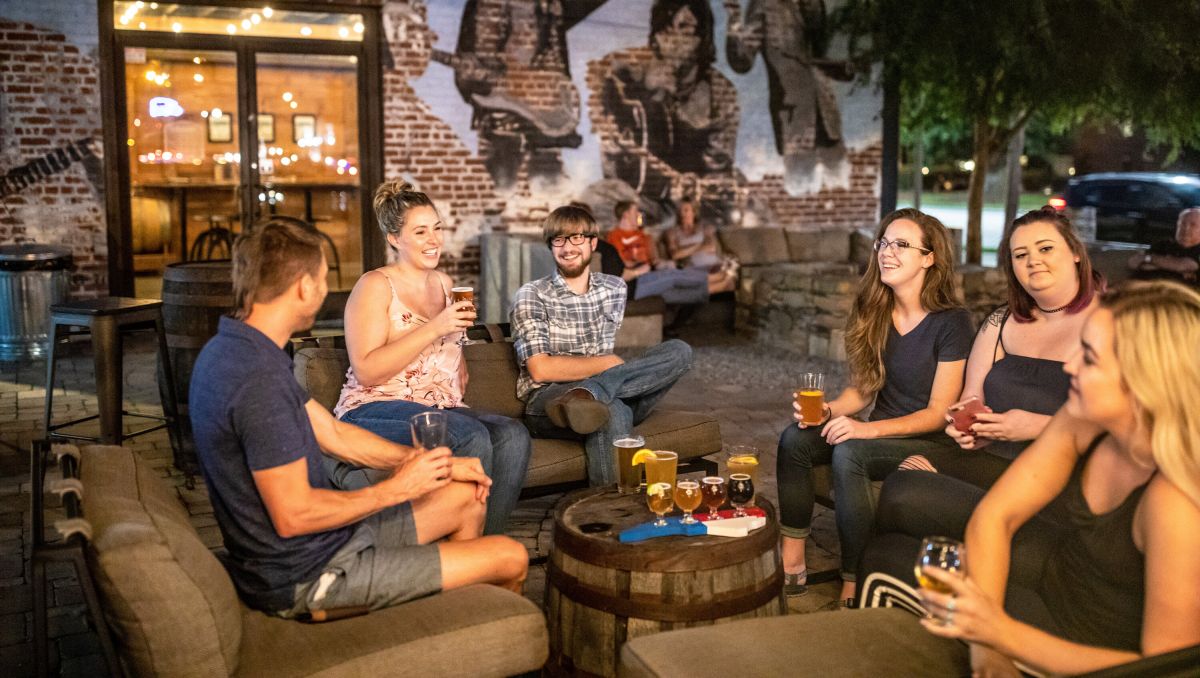 1

Brown Truck Brewery

High Point

See on map
Brown Truck Brewery, which opened in 2016 in Uptowne High Point, hosts live music on weekends and welcomes dogs anytime. Take a seat in the taproom or around a fire pit or heater in the courtyard, and sample the Great American Beer Festival medalist's creations, from the No. 4 Saison to No. 82 Robust Porter. It also hosts a run club and yoga classes, and it has a food truck on site on Saturdays.
2

Whistle Hop Brewing Company
2

Whistle Hop Brewing Company

Fairview

See on map
Winners of two gold medals at the 2022 North Carolina Brewers Cup Competition, Whistle Hop uses high-quality locally sourced ingredients in its brews – and it's been a huge hit since its 2016 opening. Just sip on the Ilaria Smoked Peach Lichtenhainer and Pineapple Vanilla Milkshake IPA and you'll understand. As for the space, it's a small vacation in itself: Mini golf, disc golf, mini bowling, bocce ball, fire pits and a culvert slide keep both adults and children entertained in a 3-acre space.
3

7 Clans Brewing

Asheville

See on map
Located near Biltmore Village, 7 Clans Brewing is a majority female- and indigenous-owned company celebrating Cherokee heritage through beer. The brewers keep the long tradition of women within indigenous cultures crafting fermented beverages alive with favorites such as the strawberry saison and Bended Tree Chestnut Brown. Stop by on Sundays for special brunch beverages like beermosas or a Coffee Milk Stout topped with whipped cream.
4

Mother Earth Brewing
4

Mother Earth Brewing

Kinston

See on map
Mother Earth Brewing is credited for helping Kinston become a tourist stop for travelers who would've often just passed through on their way to and from the beach. With a taproom and beer garden (and since 2017, the Mother Earth Motor Lodge two blocks down the street), there's ample room for you to enjoy beers brewed using sustainable practices. Mother Earth always has its flagship beers – including Weeping Willow Wit and Sisters of the Moon IPA – on tap, but a number of limited releases and experimental batches are exclusive to its taproom as well.
5

Lazy Hiker Brewing

Franklin

See on map
The mountains of North Carolina have long been our beer epicenter, and Lazy Hiker Brewing in Franklin is carrying on that tradition. Lazy Hiker takes its name from the nearby Appalachian Trail and a passion for the outdoors shared by everyone at the brewery. Serving cold brews to hikers, locals and visitors alike, Lazy Hiker's taproom and brewery are breathing new life into Franklin's former town hall and fire department, giving plenty of room for equipment and expansion. Get a sampler flight or a pint of the easy-drinking Trail Mate Golden Ale and wash the trail dust from your throat.
6

Boojum Brewing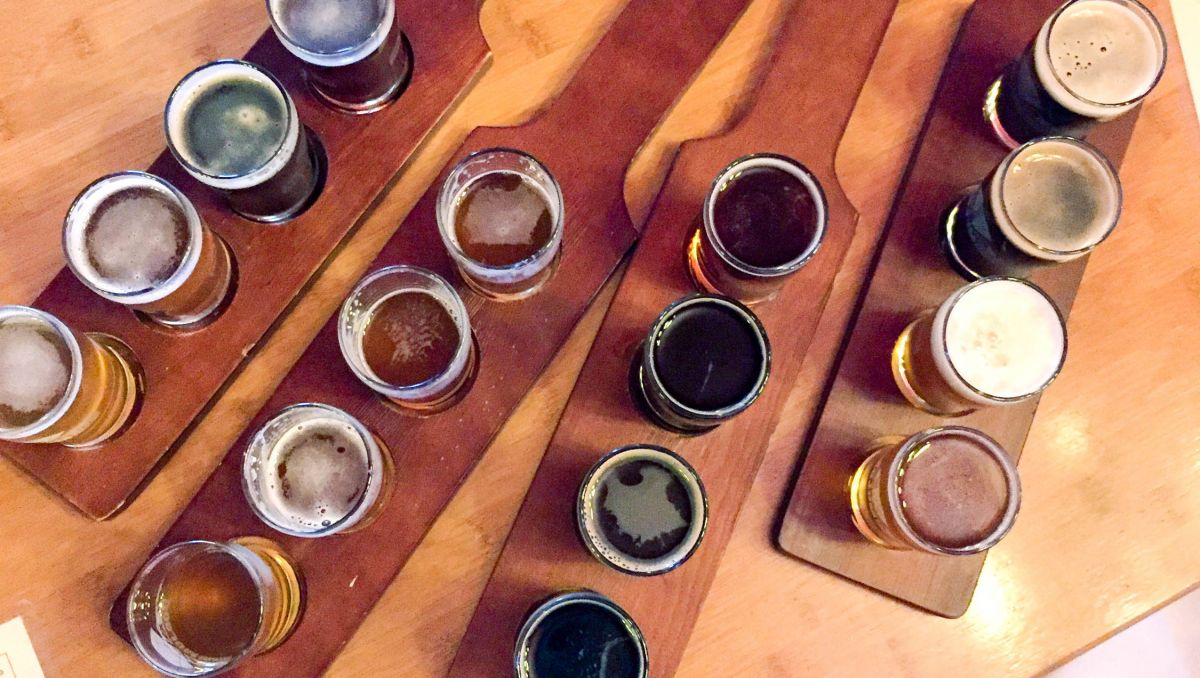 6

Boojum Brewing

Waynesville

See on map
A mountain brewery well worth the visit is Waynesville's Boojum Brewing. In its taproom you'll see a strange painting of a creature headed into a cave packed with gem-filled demijohns. That's the Boojum, a creature who liked to imbibe his favorite mountain brew and steal gems from local miners. According to the brewer at Boojum, the inspiration for the brewery came after stumbling upon the Boojum's footprints and following them to a tasty jug of beer and a recipe hidden in a rock crevice. The brewery's Balsam Brown Ale is one of the recipes found. Food is also served here – burgers, wings, pretzels and much more – so you can fuel up before you head into the mountains to see if you can find the Boojum's treasure.
7

Broomtail Brewing

Wilmington

See on map
This spot has a tiny taproom and a little more outdoor space, but its beer is enough to keep you coming back (plus you'll find it in bars, bottle shops and fellow breweries around town). Broomtail has been brewing since 2004, but at the time it was just for kicks and the setup was in a barn. Since then the brewery has grown up and moved out but kept the equine influence in the name, Broomtail. The Rappe Imperial Stout continues the horse theme, as the brew is as dark as the rappe-colored coat, but it drinks much lighter. The Elysium Bier de Garde is another brew to look for – it's slightly sweet and malty, with some floral notes thrown in for good measure.
8

Wooden Robot Brewery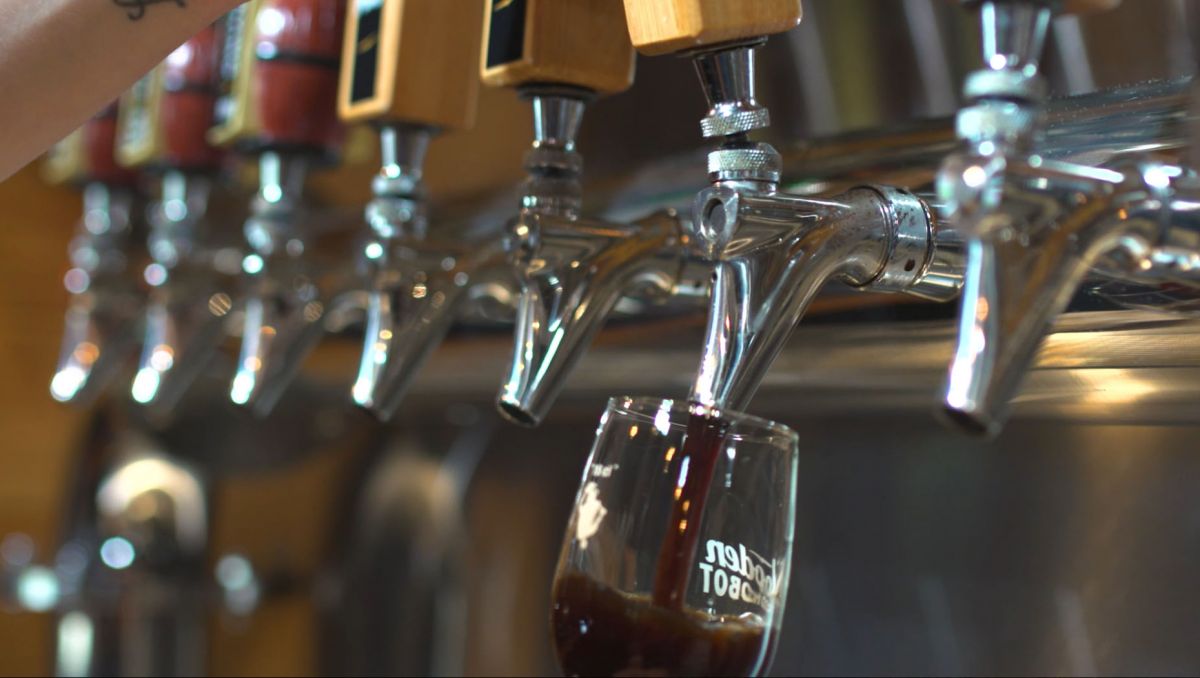 8

Wooden Robot Brewery

Charlotte

See on map
The Belgian-inspired farmhouse brews at this South End brewery are created by a pair of brewmasters who met in middle school, but (hopefully) discovered beer a bit later in life. The Wooden Robot taproom has lots of space to spread out and get comfortable as you take a taste bud tour of seasonal beers, and the kitchen serves a variety of appetizers and sandwiches. Good Morning Vietnam – a coffee vanilla blonde ale – is one of Charlotte's most popular beers, but Wooden Robot also offers a variety of tasty rotating beers. Be sure to check out its second location in the NoDa neighborhood; it's conveniently located next to a light rail stop and sports a rooftop deck.
9

Four Saints Brewing Company
9

Four Saints Brewing Company

Asheboro

See on map
Named for the four patron saints of beer (Saints Wenceslaus, Nicholas, Luke and Augustine of Hippo, if you're keeping score), Four Saints Brewing Company brings a broad approach to brewing to central NC. Rather than settle on one style or another, Four Saints is exploring various styles and flavors that intrigue or excite the brewmasters. Among those are a Belgian Dubbel and a Hefeweizen, both of which are available year-round; Scottish Ale and a Peach Hefeweizen, both of which are seasonal; and a quartet of beers devoted to each of the saints and available once a year. Among those saintly, seasonal brews are the St. Augustine Jalapeño Smoked Amber Ale and the St. Luke Honey Ginger Pale Ale.
10

Breweries on the Pitt County Brew & 'Cue Trail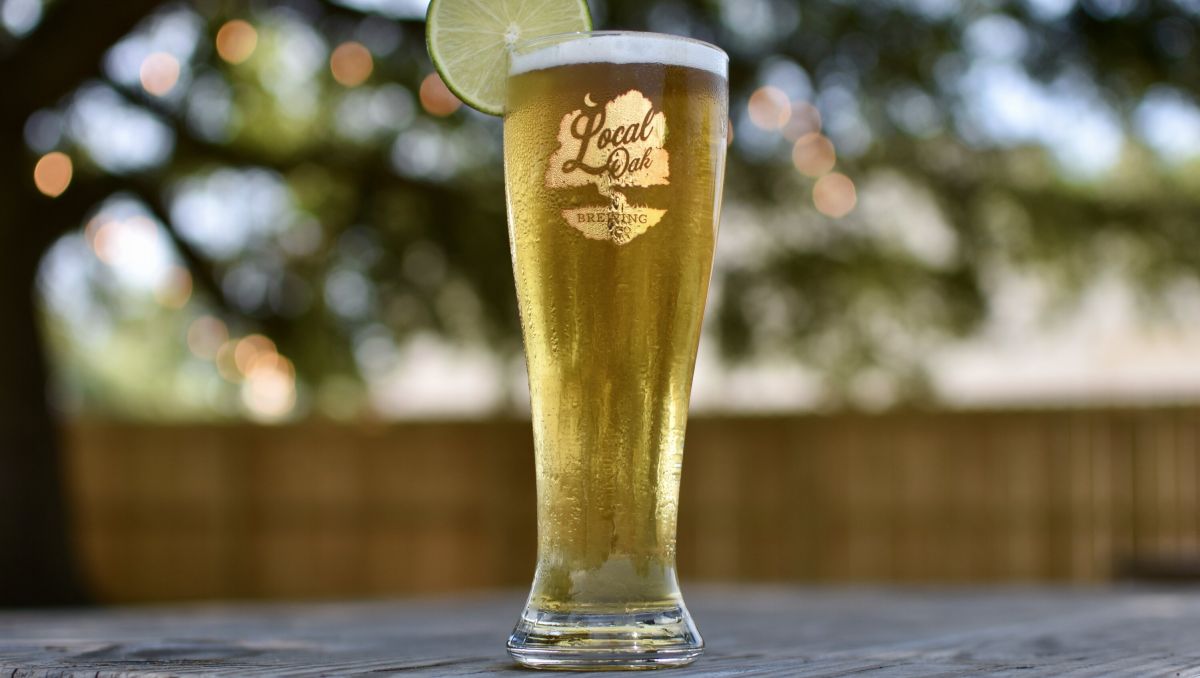 10

Breweries on the Pitt County Brew & 'Cue Trail

Pitt County

See on map
The Greenville area has so many delectable beer and barbecue options, there's a whole trail celebrating its flavors. Start your sampling tour at one of Pitt County's craft breweries: Pitt Street Brewing Company offers two dog-friendly beer gardens, where you can sip on the NC Brewers Cup gold medal-winning Dapple Dog Dry Stout. Uptown Brewing – located in a nearly 100-year-old, beautifully restored building – is just down the street. If you prefer darker brews, try The Duck-Rabbit Craft Brewery in Farmville, another award winner. Or head to Winterville and stop by neighbors Local Oak Brewing Company and Nauti Dog Brewing Company and hang out in their outdoor spaces.
11

Free Range Brewing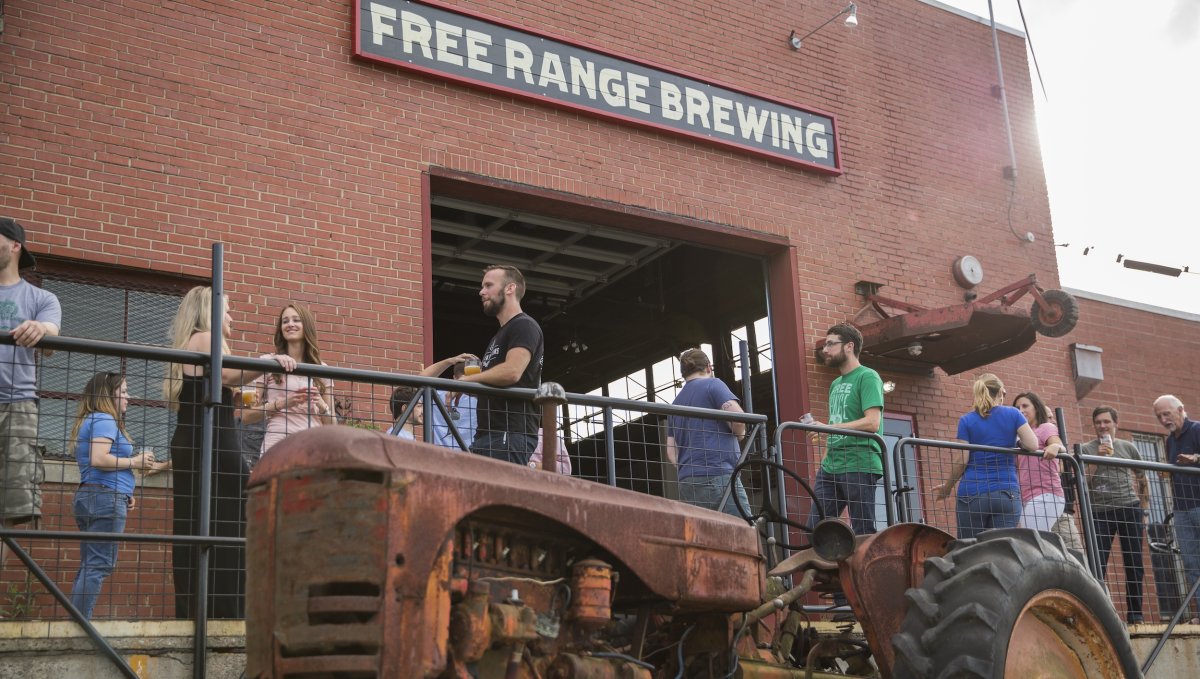 11

Free Range Brewing

Charlotte

See on map
This NoDa neighborhood brewery is run by brothers Jeff and Jason Alexander. Free Range opened in 2016, and with a great blend of indoor and outdoor seating, it has plenty of room for you to enjoy one of its small-batch brews. What's on tap changes frequently, but you can't go wrong with the Sea of Companions Oyster Stout or My Fair Lady, a rotating high-gravity IPA.
Keeping up with it all can be dizzying, but the North Carolina Craft Brewers Guild (in addition to VisitNC.com) can help you stay on top of all things #NCBeer.
Updated April 5, 2023