Gardens in Central North Carolina
Spring in central North Carolina leaves no doubt why the dogwood is our state flower. The temperature and climate create a hospitable home for flora and fauna, as well as for the land's famed golden-leafed tobacco. The sheer number of sumptuous gardens is a testament to this region's wide array of soils.
Many of our state's signature gardens, regional treasures and smaller gardens of note are free for visitors. Others double as historic sites offering extended places to explore.
1

Daniel Stowe Botanical Garden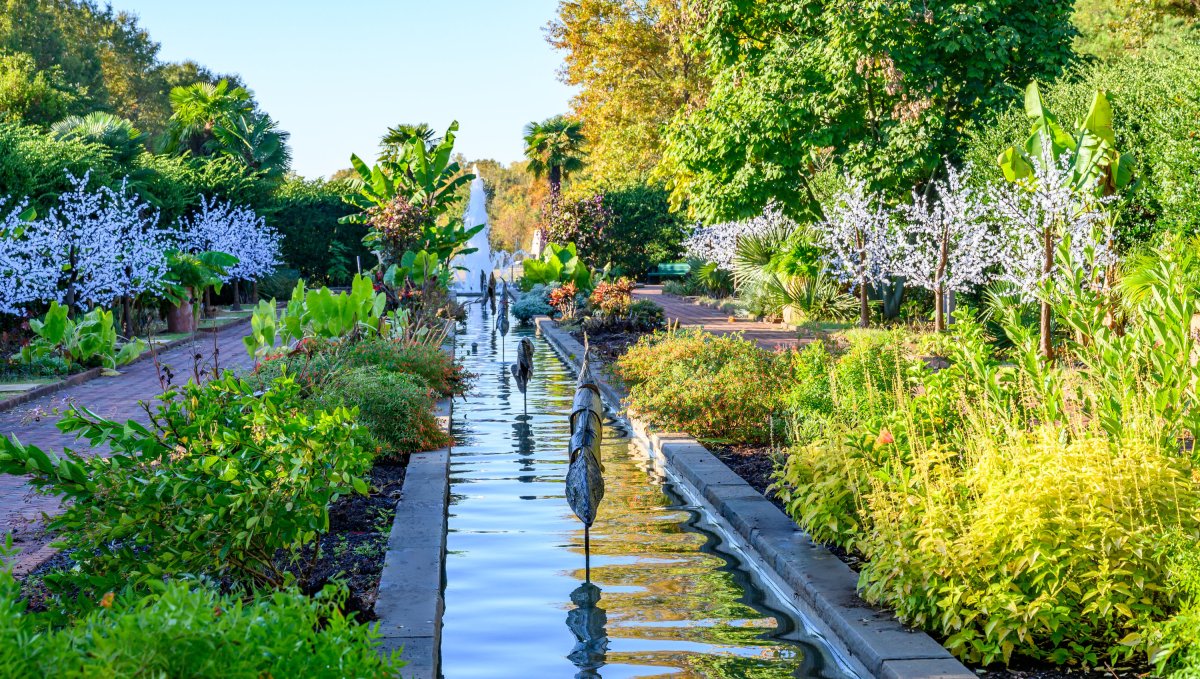 1

Daniel Stowe Botanical Garden

Belmont

See on map
Located a short drive west of Charlotte, Daniel Stowe Botanical Garden features 110 acres of themed gardens – including Lost Hollow Children's Garden – sparkling fountains, and a grassy outdoor amphitheater for concerts and other events.
2

Old Salem Museums & Gardens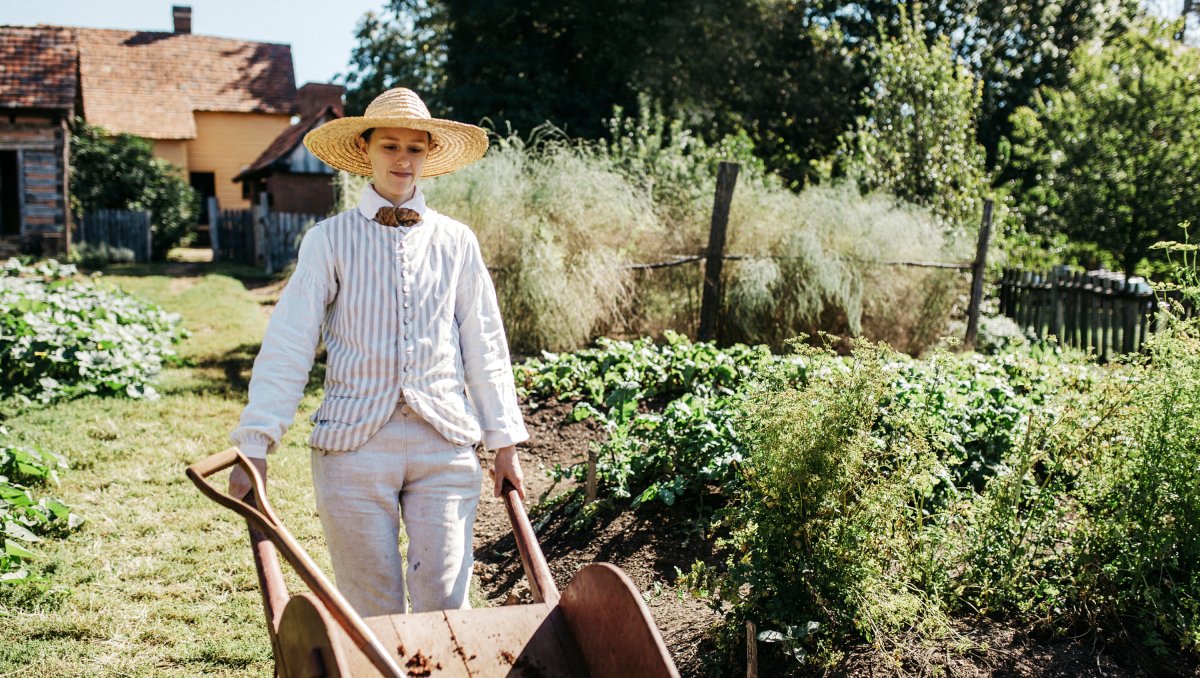 2

Old Salem Museums & Gardens

Winston-Salem

See on map
Situated close to the heart of modern-day downtown Winston-Salem, Old Salem Museums & Gardens features the best-documented restored community gardens in America in a 1766 Moravian village.
3

Fearrington Gardens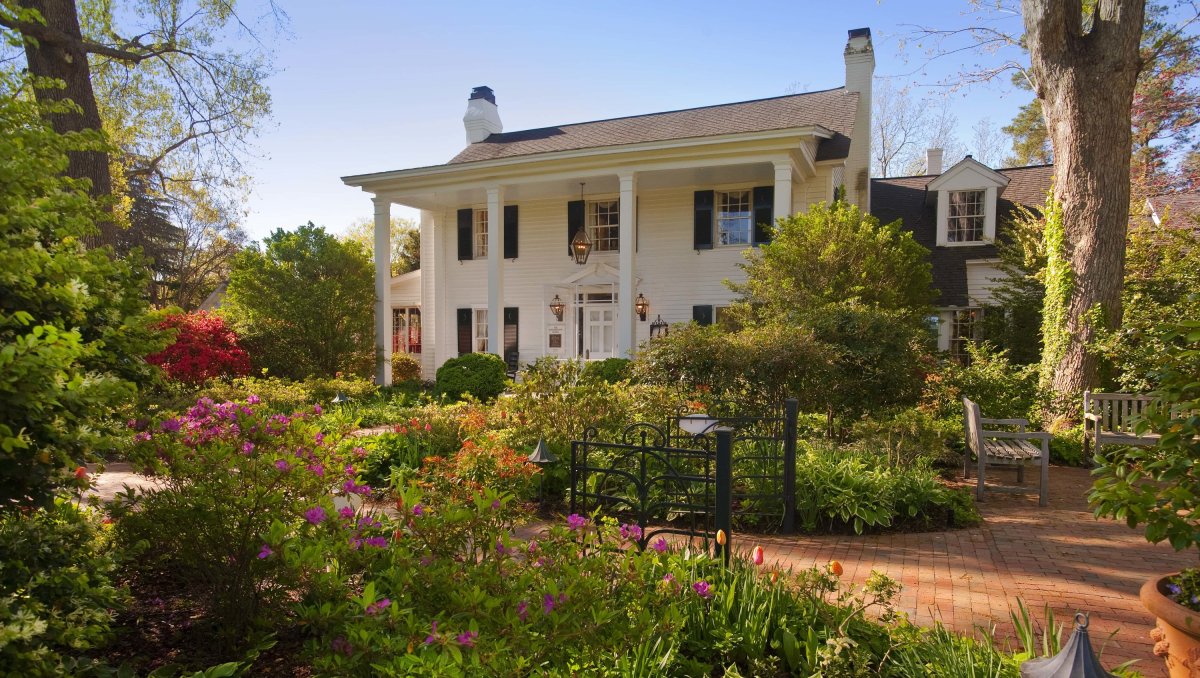 3

Fearrington Gardens

Pittsboro

See on map
These stunning, meticulous gardens surround the inn, shops, restaurants and spa at Fearrington Village, which is a short drive from Raleigh, Durham and Chapel Hill. Wander formal perennial gardens, kitchen and herb gardens, cutting gardens and white fragrant garden, all yielding delightful displays of color.
4

Reynolda Gardens of Wake Forest University
4

Reynolda Gardens of Wake Forest University

Winston-Salem

See on map
This early 20th-century formal garden designed by Thomas W. Sears is surrounded by open fields and forests. The greenhouse and conservatory feature tropical and succulent plants and an extensive orchid collection.
5

Sarah P. Duke Gardens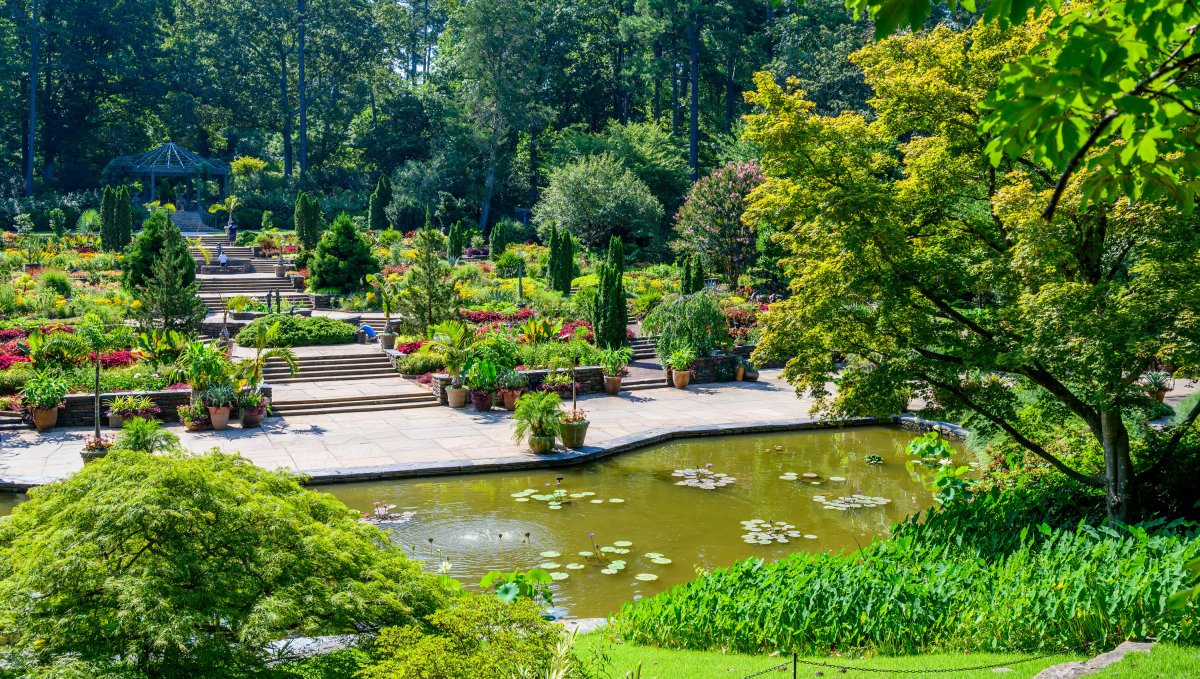 5

Sarah P. Duke Gardens

Durham

See on map
These landscaped gardens on the campus of Duke University are known as one of the premier public gardens in the United States. Enjoy 55 acres and 200+ colorful plants meandering along more than 5 miles of walkways.
6

Greensboro Public Gardens
6

Greensboro Public Gardens

Greensboro

See on map
Four distinct gardens make up the Greensboro Public Gardens, which are open year-round. The Tanger Family Bicentennial Garden is filled with massive annuals and bronze sculptures. The Bog Garden at Benjamin Park is a wetland home to a number of wildlife species. The 17-acre Greensboro Arboretum features display gardens, distinct structures and more. And the Gateway Gardens' 11 acres welcome you as you enter the city. Admission to all is free.
Additional Central North Carolina Gardens to Explore
Bethabara Community Garden
Winston-Salem
Well-documented colonial community and medical gardens.
Cape Fear Botanical Garden
Fayetteville
Old growth forest and lush flowers and plants at the confluence of the Cape Fear and Cross Creek Rivers.
Davidson College Arboretum
Davidson
A major collection of woody plants and magnificent trees beautify this classical campus.
Elizabeth Holmes Hurley Park
Salisbury
Wildflower and azalea gardens, woodlands, streams and quiet pathways over about 15 acres provide a haven for wildlife.
Gethsemane Gardens and Nursery
Greensboro
Spectacular mass plantings of bulbs, annuals and perennials, flowering trees and shrubs, and an extensive collection of woody plants.
Hezekiah Alexander Homesite
Charlotte
18th century-style herb and weaver's gardens on the grounds of the Revolutionary War-era home that is Mecklenburg County's oldest surviving structure.
The JC Raulston Arboretum
Raleigh
A model for excellence with the nation's most effective plant introduction program.
Joel Lane Museum House
Raleigh
Beautiful period gardens, including a formal garden and culinary and medicinal herb garden, at Wake County's oldest existing dwelling,
Magic Wings Butterfly House
Durham
Exotic butterflies and their tropical habitats.
Martin Luther King Memorial Gardens
Raleigh
More than 8,000 flowers surround a life-sized statue of King; two-ton granite water monument honors 25 pioneers in civil rights and education.
McGill Rose Garden
Charlotte
Order coffee, wine and pastries from Rosie's Coffee and Wine Garden and take a seat in the rose garden, located just outside Uptown.
Memorial Garden
Concord
A multitude of azaleas, dogwoods, magnificent flowering cherries and 14,000 tulips entwined through the 200-year-old cemetery of the First Presbyterian Church.
North Carolina Botanical Garden and Coker Arboretum
Chapel Hill
Nearly 600 acres featuring our state's native plants in a variety of collections.
Juniper Level Botanic Gardens
Raleigh
More than 6,000 different plants aesthetically displayed in rock, aquatic, desert, shade and grotto gardens, and extensive mixed borders.
Raleigh Rose Garden
Raleigh
More than 60 varieties including hybrid teas, floribundas, grandifloras, English roses, miniatures, tree roses and climbers.
Sandhills Horticultural Gardens
Pinehurst
27 acres of richly varied gardens on the Sandhills Community College campus.
Tanglewood Park
Clemmons
An arboretum and fragrance garden with new and historical native cultivars as well as a large AARS-accredited rose garden with more than 800 bushes and 75 varieties.
UNC-Charlotte Botanical Gardens
Charlotte
Outstanding indoor and outdoor environments offering year-round enjoyment.
Wilson Rose Garden
Wilson
A unique public rose garden with more than 1,000 plants blooming from mid-April through October and boasting rare Old Garden Roses and the latest All-American Rose Selections.
Wing Haven Garden and Bird Sanctuary
Charlotte
Formal gardens and natural areas create a serene environment for birds and other visitors.
Updated February 15, 2022