Tasting Moonshine
Find Your Firsts

Moonshine, farm-to-fork eating and a refreshingly peaceful way of life – there was plenty to explore on Zac and Tomo's journey. Go inside their trip to learn more and discover what firsts you might experience in North Carolina's central region.
1

Broadslab Distillery

Benson

See on map
Broadslab is North Carolina's first farm distillery, and its all-natural spirits are made up of ingredients often harvested on distillery land. Visitors can book tastings and tours Thursday through Saturday.
A First that Lasts
Zac and Tomo got their first taste of moonshine with a sip of Broadslab Legacy Shine, a white corn whiskey recipe that's been passed down for generations in the owner's family.
2

Mother Earth Motor Lodge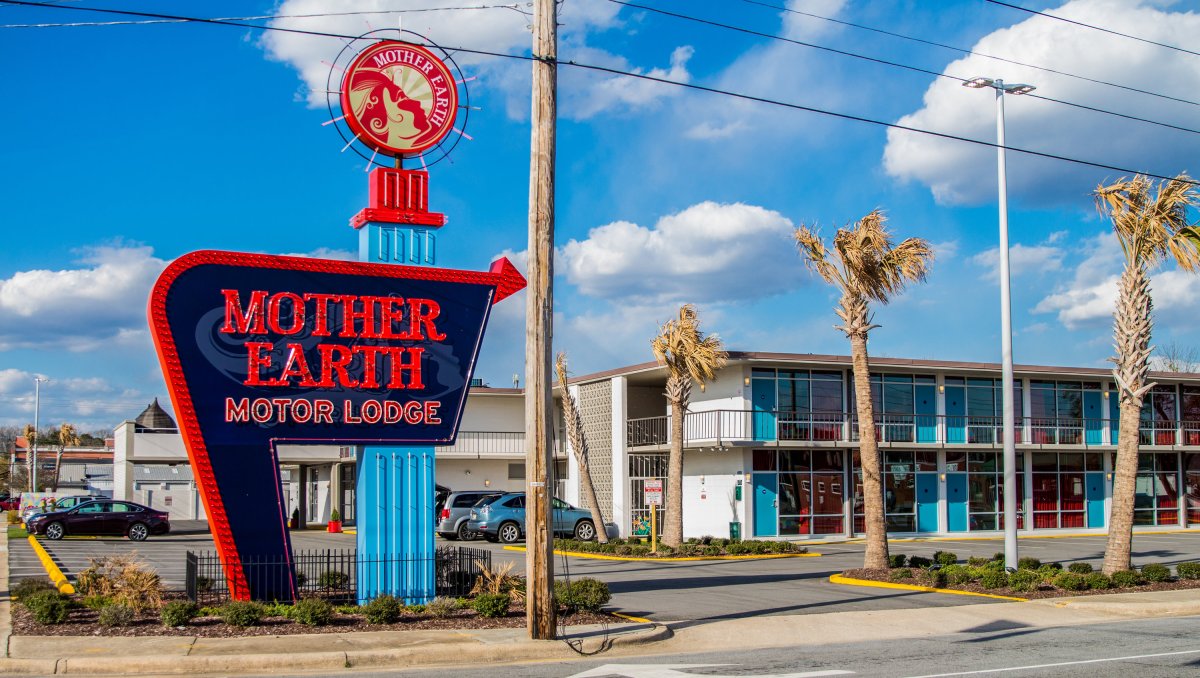 2

Mother Earth Motor Lodge

Kinston

See on map
And now for something completely different. Put a little retro funk into your exploration of North Carolina's agricultural heartlands at this memorable hotel, the sister company to Kinston's beloved Mother Earth Brewing.
A First that Lasts
Your first stay at an authentically 1960s motel will be hard to forget, with everything from psychedelic bedding to a concierge rocking bell bottoms. Zac and Tomo stayed here.
3

The Crunkleton

Chapel Hill

See on map
Frequented by locals and visitors alike – a selection of more than 500 spirits might be one reason – The Crunkleton is the place to head on Franklin Street for cocktails and conversation.
Insider Tip
You have to be a member to enter, but $10 at the door will buy you membership for a year and admittance with one friend.
What They Drank
Zac and Tomo ordered Moonshine Mules, one of the spot's many creative concoctions. Don't be afraid to go off-menu and order it when you're there.
4

Inn at Bingham School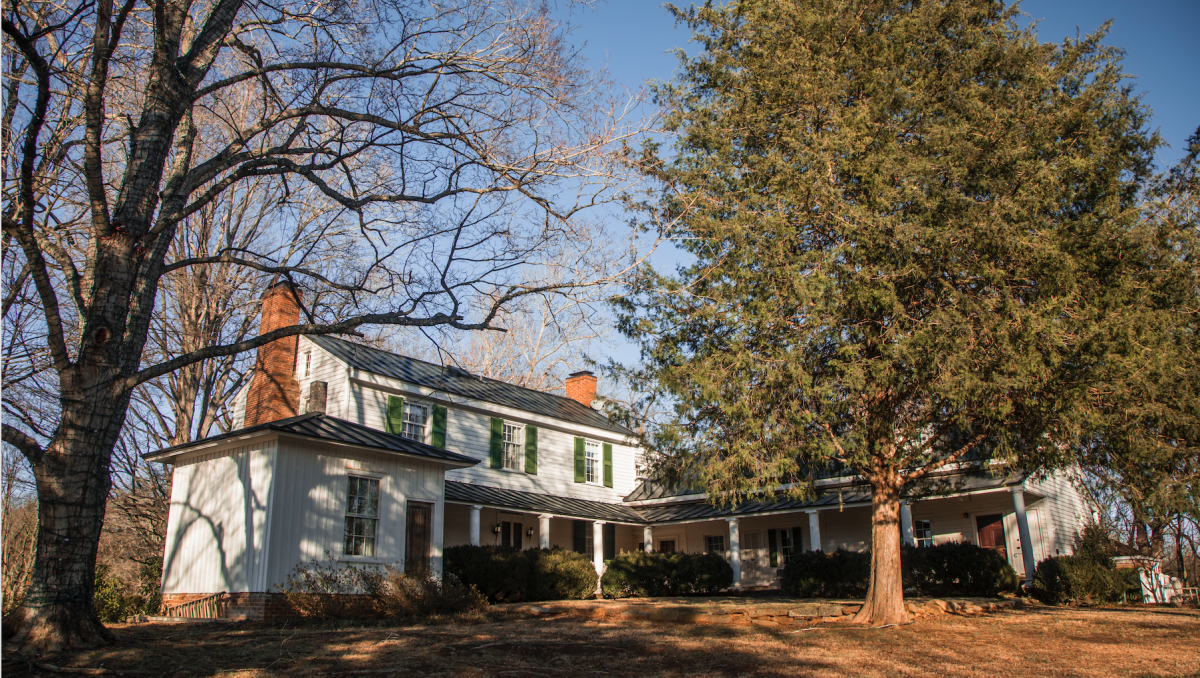 4

Inn at Bingham School

Mebane

See on map
Stay close to Chapel Hill at this National Register of Historic Places landmark, where you can stroll the 10 acres and find cozy spots to read or sip your coffee.
Insider Tip
With only four guest rooms, it isn't hard to have the grounds to yourself for a full family getaway, or book a single room like Zac and Tomo did.
5

Left Bank Butchery

Saxapahaw

See on map
Saxapahaw is helping lead the charge for a slow-food lifestyle, and that's why Left Bank Butchery's meats are organic, local and sustainably sourced. Built on supporting local agriculture and providing healthy food to the community, Left Bank also educates its customers on the important aspects of sustainable farming.
Insider Tip
Stop in for a ready-to-go meal or explore the cheeses and fresh bread from the Village Bakehouse and create your own charcuterie board.
6

The Eddy Pub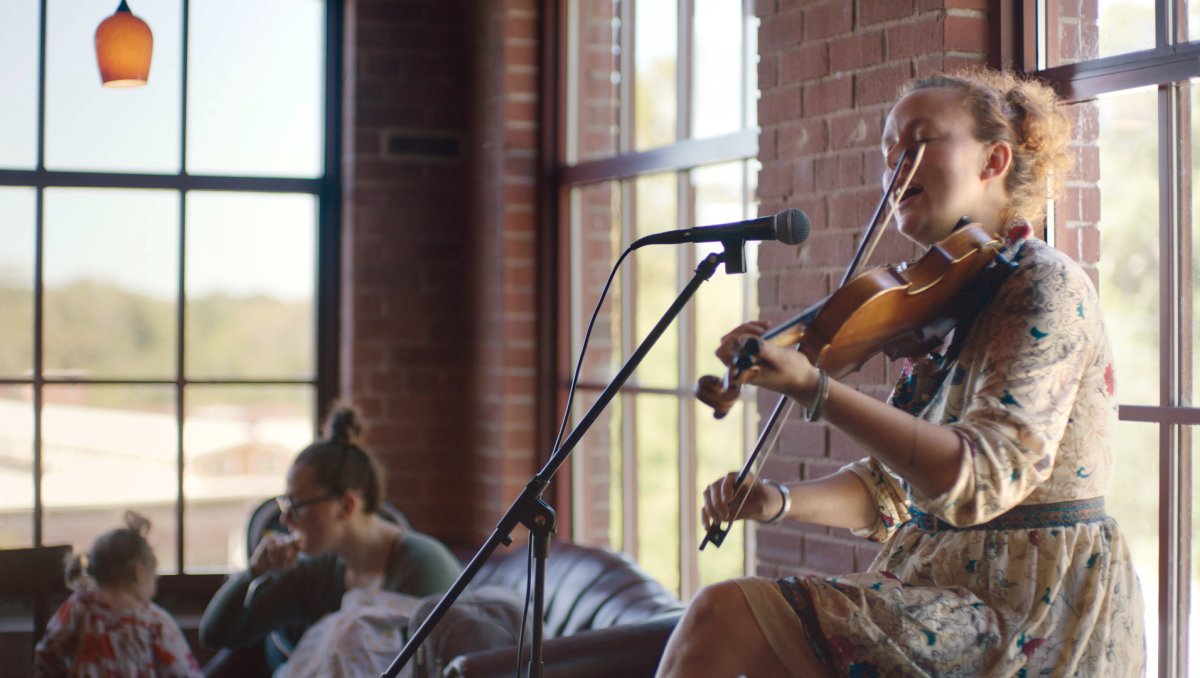 6

The Eddy Pub

Saxapahaw

See on map
While menu options at The Eddy might range from classic Southern comfort to European bistro, they're all served with the intention of making you feel at home – and, if you're here on a Friday, a bit of live music.
What They Ate
While stopping at The Eddy Pub, Tomo and Zac sampled a selection of cheeses and charcuterie, all local to the area.
7

Haw River Farmhouse Ales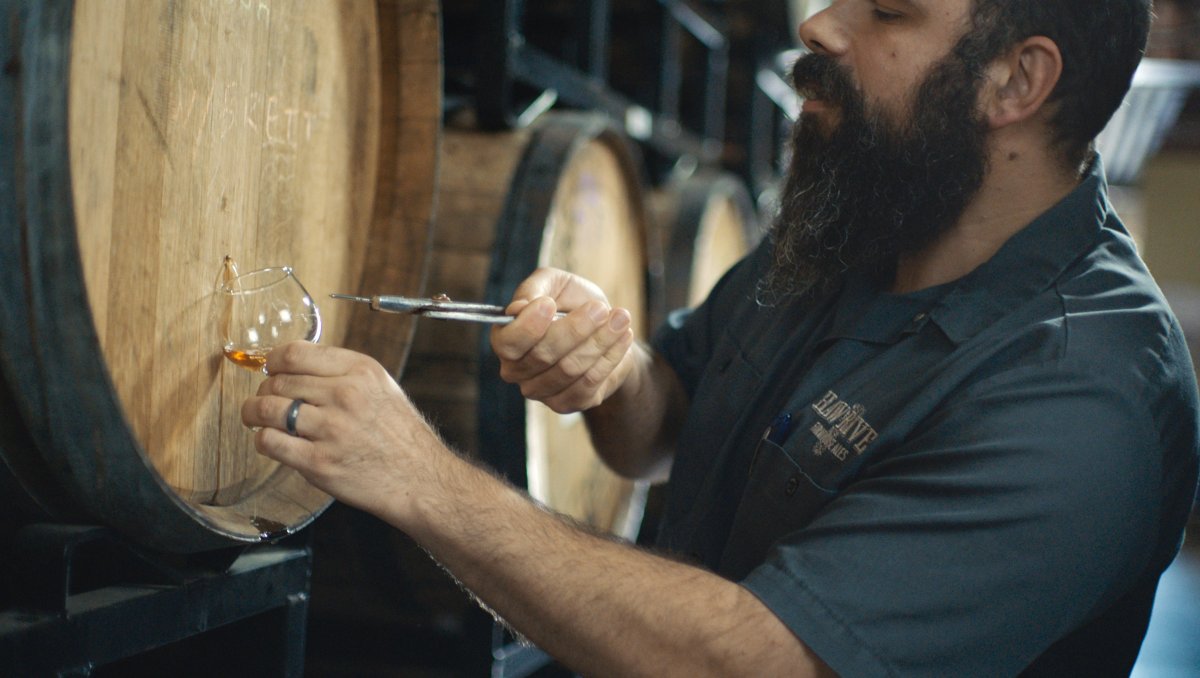 7

Haw River Farmhouse Ales

Saxapahaw

See on map
Belgian-inspired, locally sourced: The beer here is an unconventional take on conventional brewing. Be on the lookout for a few ingredients that might take you by surprise such as pine needles and fresh roasted sunchokes.
Insider Tip
Can't make it to the alehouse while you're in Saxapahaw? Haw River brews are served at a variety of restaurants and watering holes in the area.
8

Reverence Farms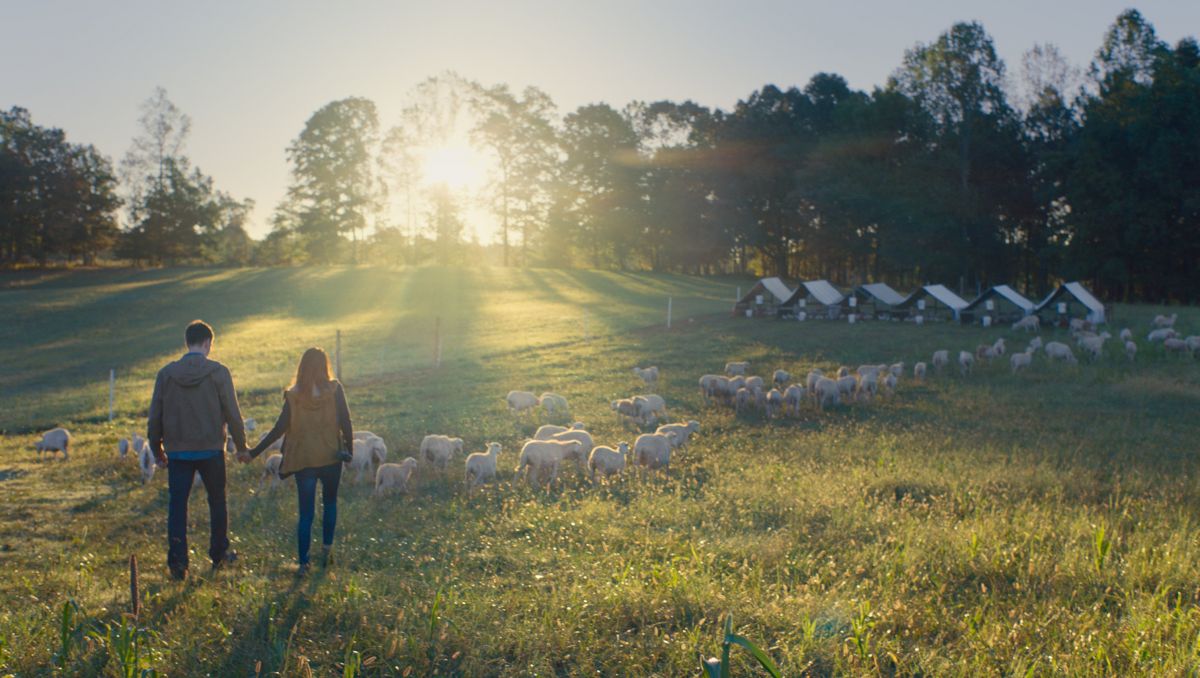 8

Reverence Farms

Graham

See on map
At Reverence Farms, sheep, chickens, cows and more are grass-fed, pasture-raised and wholly appreciated. Visitors can stop by the farm store for fresh milk, eggs and meat straight from the farm, plus house-made dinners and desserts to go.
Traveler Detail
Queens residents Tomo and Zac have been to countries all over Asia and Europe, but they'd never been to North Carolina.
A First that Lasts
Most people wouldn't think of a farm as a vacation destination. Neither had Zac and Tomo until visiting Reverence and discovering the joys of this sustainable, peaceful way of life.
About the Region
Want to discover even more in North Carolina's central region? It's easy when a state's most dazzling urban escapes are surrounded by wineries, barbecue and battlegrounds. Explore North Carolina's piedmont to uncover what else awaits.
Updated September 23, 2021