Celebrate Fall at Colorful Events Across North Carolina
From first-time festivals to annual favorites, lively events fill the fall calendar in North Carolina. Show-stopping foliage, spirited music, and irresistible fare add color and texture to celebrations from the mountains to the coast.
September
1

Autumn at Oz

Sept. 7-9, 2018, Beech Mountain

See on map
Travel back in time to 1939 to the world of "Oz" high atop Beech Mountain at the Land of Oz park. Children and adults alike will be enchanted during Autumn at Oz as they experience the re-creation of Dorothy's trip from her farm home in Kansas through the twister and down the yellow brick road. Along your journey you'll meet a full cast portraying vibrant characters similar to those in the movie.
2

SCarowinds

Sept. 14 - Oct. 28, 2018 (select nights), Charlotte

See on map
Carowinds is transformed from a "theme park" to a "scream park" as the largest Halloween-themed event in the Carolinas. Experience the thrills on your favorite roller coasters and scream at the chills of haunted shows and attractions.
3

Tweetsie Ghost Train Halloween Festival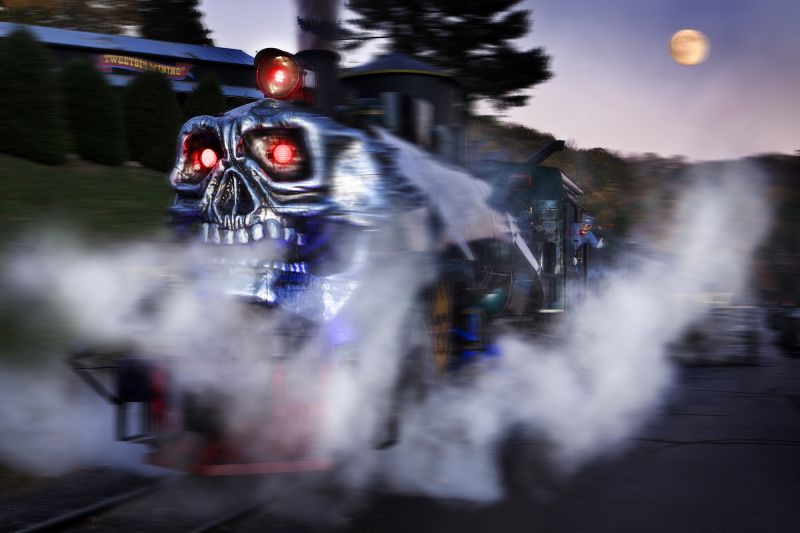 3

Tweetsie Ghost Train Halloween Festival

Sept. 21-22, 28-29; Oct. 5-6, 12-13, 19-20, 26-27, 2018, Blowing Rock

See on map
Guests of all ages will enjoy spooktacular family fun at the park, and brave Ghost Train riders will experience frights and delights around every corner as the train howls its way through the Blue Ridge Mountains. While some attractions are recommended for adults and older children, there are plenty of shows and activities for Tweetsie's youngest guests, too.
4

Yadkin Valley Pumpkin Festival
4

Yadkin Valley Pumpkin Festival

Sept. 22-23, 2018, Elkin

See on map
The highlight of this annual festival is the Great Pumpkin Weigh-Off, in which farmers from across the East Coast bring their largest pumpkins to compete for a $1,000 cash prize. The 2014 winner was a 1,404-pound behemoth that set a new North Carolina state record. Attendees will also enjoy carnival rides for children, arts and crafts vendors, antique vendors, pumpkin-themed food, drinks and games.
5

Mayberry Days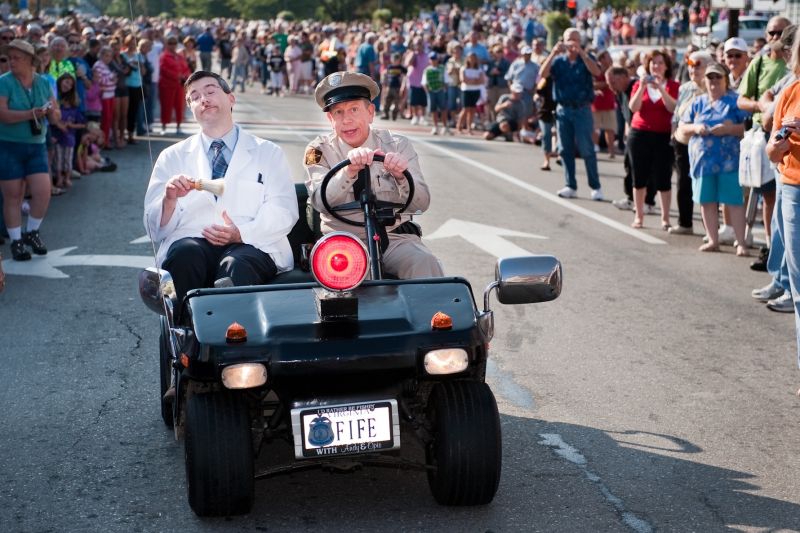 5

Mayberry Days

Sept. 24-30, 2018, Mount Airy

See on map
Actually, every day is a Mayberry day in Mount Airy, Andy Griffith's hometown and inspiration for The Andy Griffith Show setting. But this weeklong celebration is when you can see Thelma Lou (Betty Lynn) and others associated with the show and channel the era with a checkers tournament, pork chop-eating and apple-peeling contests, trivia competitions and horseshoes, plus entertainment and a parade.
6

Dixie Classic Fair

Sept. 28 – Oct. 7, 2018, Winston-Salem

See on map
North Carolina's second-largest agricultural fair celebrates 134 years of fun, food and competition this fall. The annual event features thrilling carnival rides and booths, more than 100 food concessionaires (with plenty of deep-fried fare), a children's barnyard zoo, concerts, agriculture, and food and crafts competitions.
7

Mountains to Coast Bicycle Ride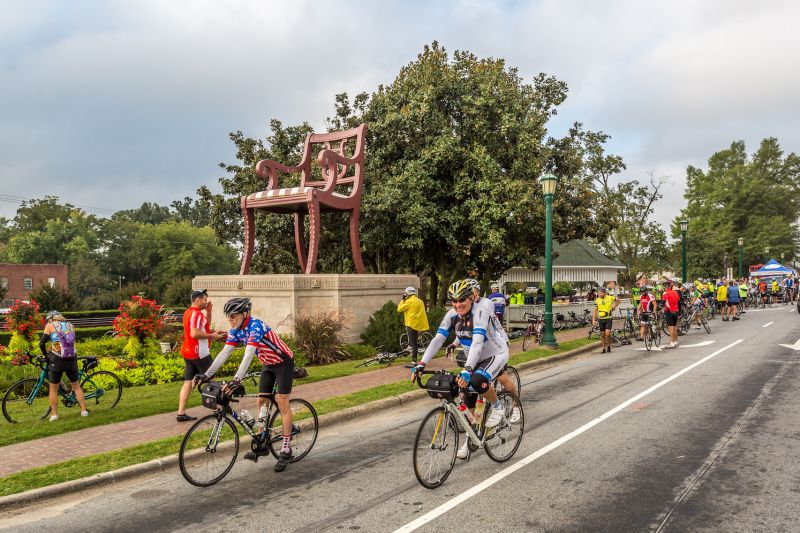 7

Mountains to Coast Bicycle Ride

Sept. 29 – Oct. 6, 2018, various locations statewide

See the state in all its fall glory on this scenic ride from the western part of the state to the eastern end. Riders can go the more than 400-mile distance or join in at the host towns of Black Mountain, Morganton, Mooresville, Archdale, Southern Pines, Dunn, Elizabethtown and Oak Island. Daily rides average 65 to 75 miles.
8

Carolina Renaissance Festival
8

Carolina Renaissance Festival

Saturdays and Sundays, Sept. 29 – Nov. 18, 2018, Huntersville

See on map
Taking place on weekends for several weeks, this festival is a 16th-century, European-style art and entertainment event series combining outdoor theater, circus entertainment, a marketplace, jousting tournament and a feast fit for royalty. It's fun for all ages.
October
November
19

North Carolina Poultry Jubilee
19

North Carolina Poultry Jubilee

Nov. 2-3, 2018, Rose Hill

See on map
The two-day festival features a parade, carnival rides, a chicken wing cook-off and, most notably, chicken fried in the World's Largest Frying Pan. There will also be live entertainment from Brad Bradshaw Band, the Fantastic Shakers and Chairman of the Board.
20

Wilson Whirligig Festival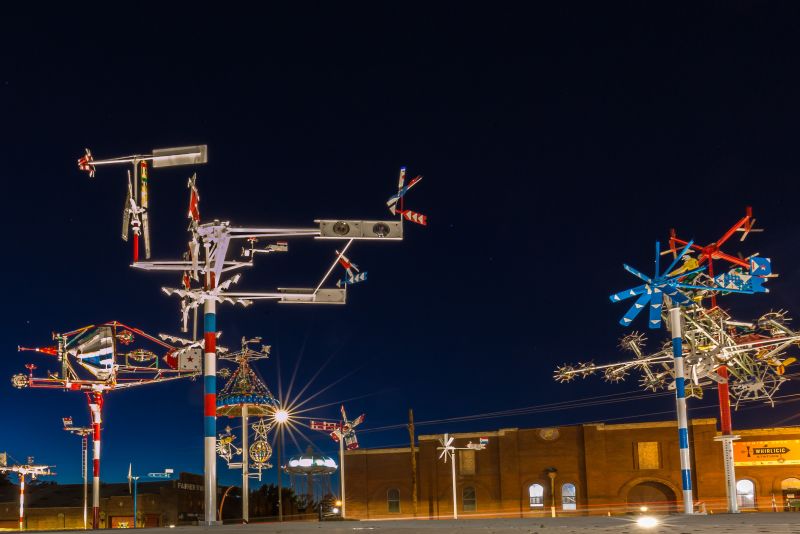 20

Wilson Whirligig Festival

Nov. 3-4, 2018, Wilson

See on map
Vollis Simpson turned metal scraps into towering delight with his kinetic, wind-powered whirligigs, displayed at museums in New York, Atlanta, Baltimore and Raleigh. For the full effect, head for the fun of the Wilson Whirligig Festival's many events, and visit the Windmill Farm to marvel at more than 30 of the whirligigs Simpson designed and constructed on his property before his death at age 94.
21

Celebration of Seagrove Potters
21

Celebration of Seagrove Potters

Nov. 16-18, 2018, Seagrove

See on map
Discover pottery paradise in the town of Seagrove, where the largest pottery community in the country comes together to sell its wares. The festival features a potters market, auction of signed and dated pottery, demonstrations and food vendors.
22

Wilmington Riverfest

Nov. 17-18, 2018 (Originally Oct. 5-7, 2018) Wilmington

See on map
Rescheduled due to Hurricane Florence, this family-friendly cultural festival is held along Wilmington's scenic Cape Fear River. The weekend includes about 200 craft and food vendors, entertainment on two stages, crowning of the annual Miss Riverfest, the Invasion of the Pirates, treasure hunt and ball, fireworks, Rowing Regatta, Kidz Zone and more.
Updated March 28, 2018