Labor Day Weekend (and Beyond) in North Carolina
You might not want to think about summer drawing to a close, but Labor Day is considered the end to the summer travel season. In North Carolina, you'll find plenty of popular festivals and signature events taking place during the long holiday weekend. Plus, the weekend after offers some of our state's largest annual music festivals.
End your summer on a high note by making plans to attend one (or more) of the events below.
1

Matthews Alive Festival
1

Matthews Alive Festival

Sept. 2-5, 2022, Matthews

See on map
Enjoy your time off in this town just outside of Charlotte. The four-day festival features amusement rides, games, live concerts, food, arts and crafts, a petting zoo and more.

Cost: Free; ticket fees for rides
2

North Carolina Apple Festival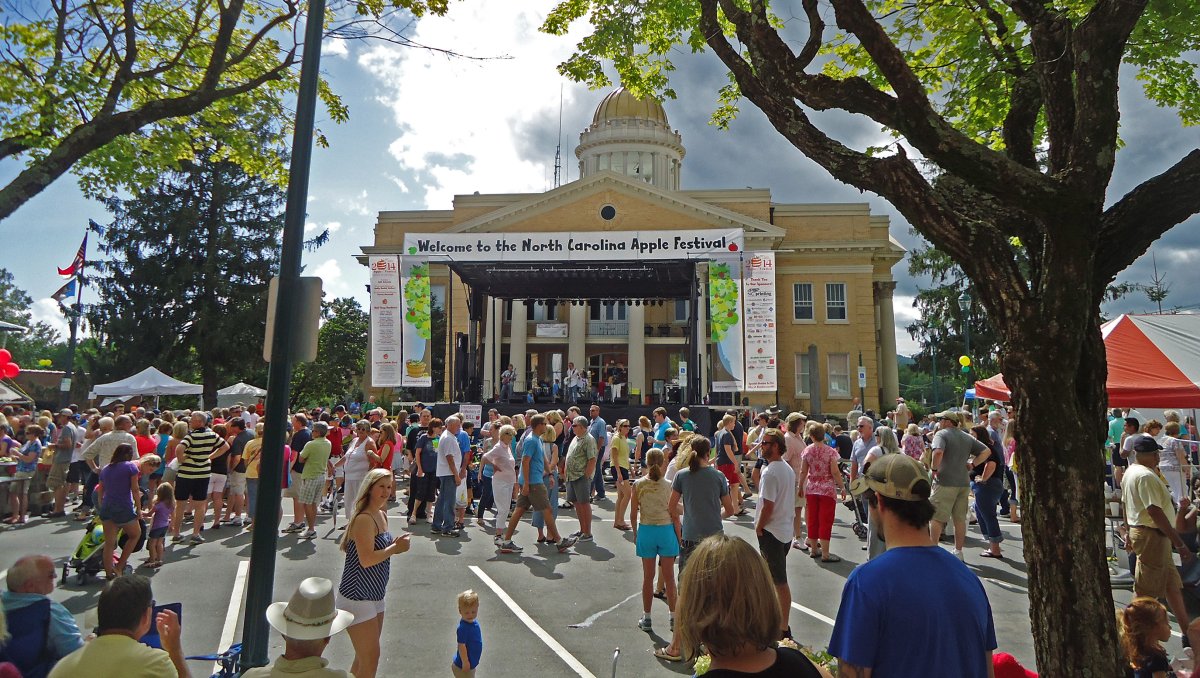 2

North Carolina Apple Festival

Sept. 2-5, 2022, Hendersonville

See on map
This long-running festival features a street fair on historic Main Street with live music, arts and crafts, apple growers, kids' activities, special exhibits, food and more. Plus, the King Apple Parade takes place on Labor Day.

Cost: Free
3

Oak Island Art Guild Arts & Crafts Festival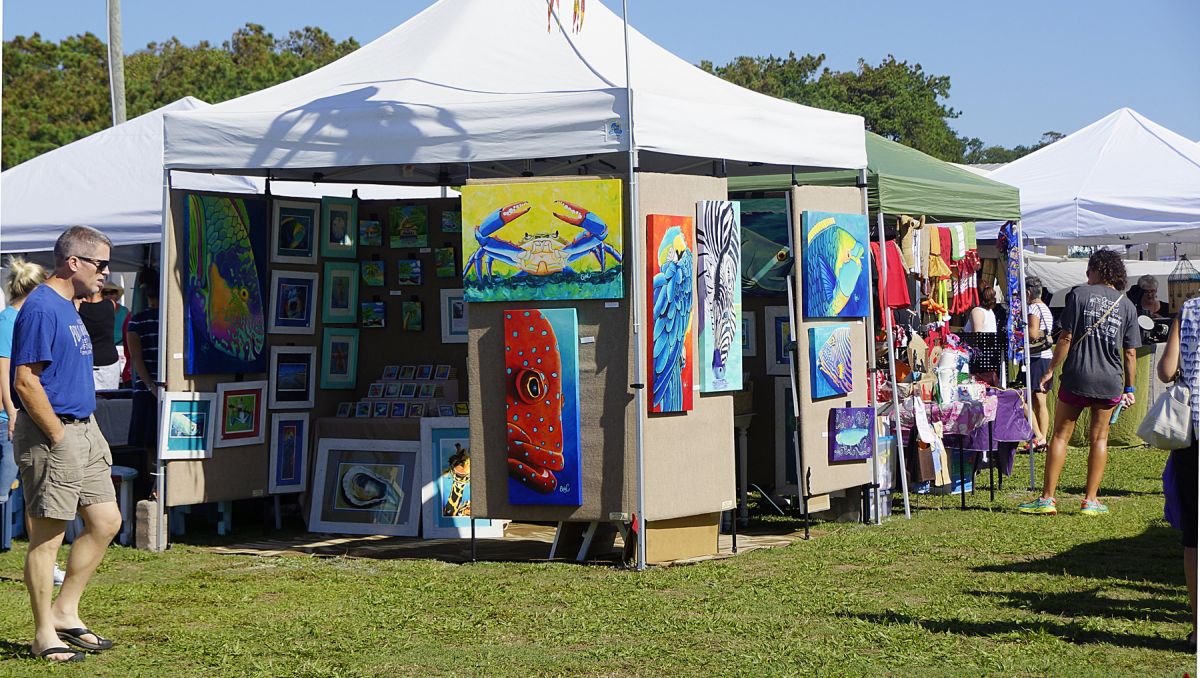 3

Oak Island Art Guild Arts & Crafts Festival

Sept. 3, 2022, Oak Island

See on map
More than 140 artists and craft vendors will show and sell their handmade wares, including fine art, pottery, stained glass, needlecraft, ornaments, photography, jewelry, toys and more. Food vendors will be on site as well.

Cost: Free
4

Labor Day Celebration at U.S. National Whitewater Center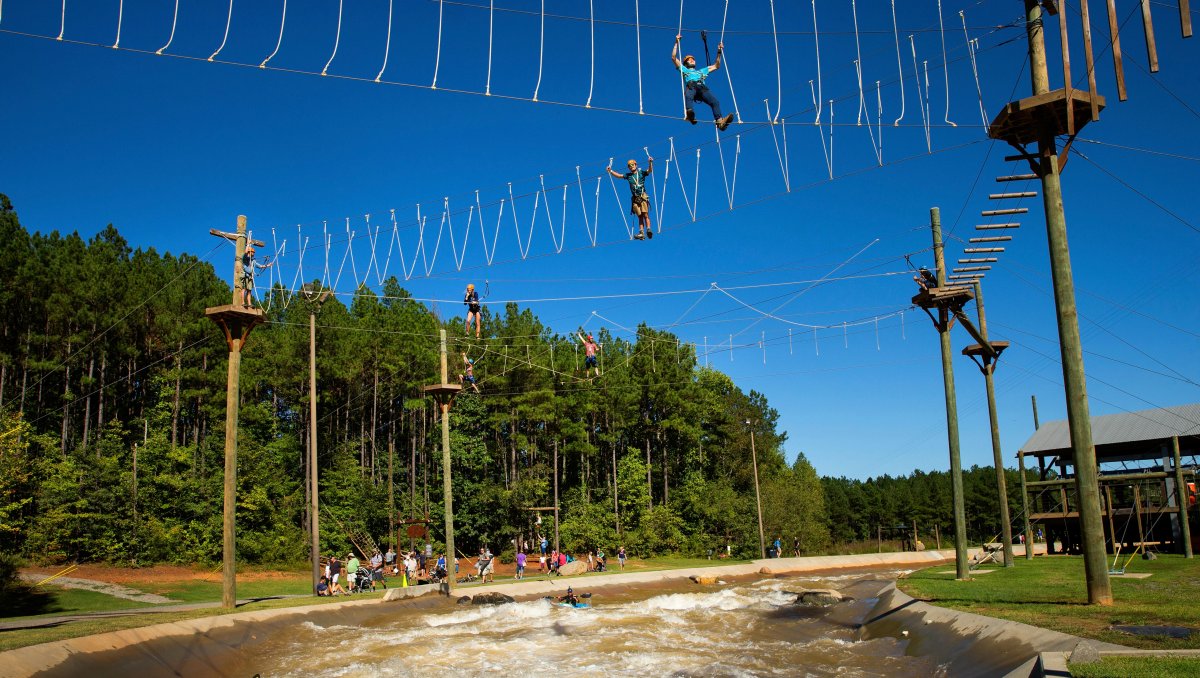 4

Labor Day Celebration at U.S. National Whitewater Center

Sept. 3-4, 2022, Charlotte

See on map
The Friday evening before features the River Jam concert series; Saturday begins with a trail race and ends with concerts; and Sunday features a full day of events and live music. Plus, all the activities at the U.S. National Whitewater Center will be open, including rafting, ropes courses, zip lining, and the restaurants and beer garden.

Cost: Free, but prices vary to participate in activities; parking is $6
5

John Coltrane International Jazz & Blues Festival
5

John Coltrane International Jazz & Blues Festival

Sept. 3-4, 2022, High Point

See on map
Named for the legendary saxophonist and composer, this festival brings jazz and blues musicians and fans from around the country. Enjoy live performances from Marlow Rosado, Patti LaBelle, Wachovia Winds and more.

Cost: $75 and up
6

Mile High Kite & Craft Festival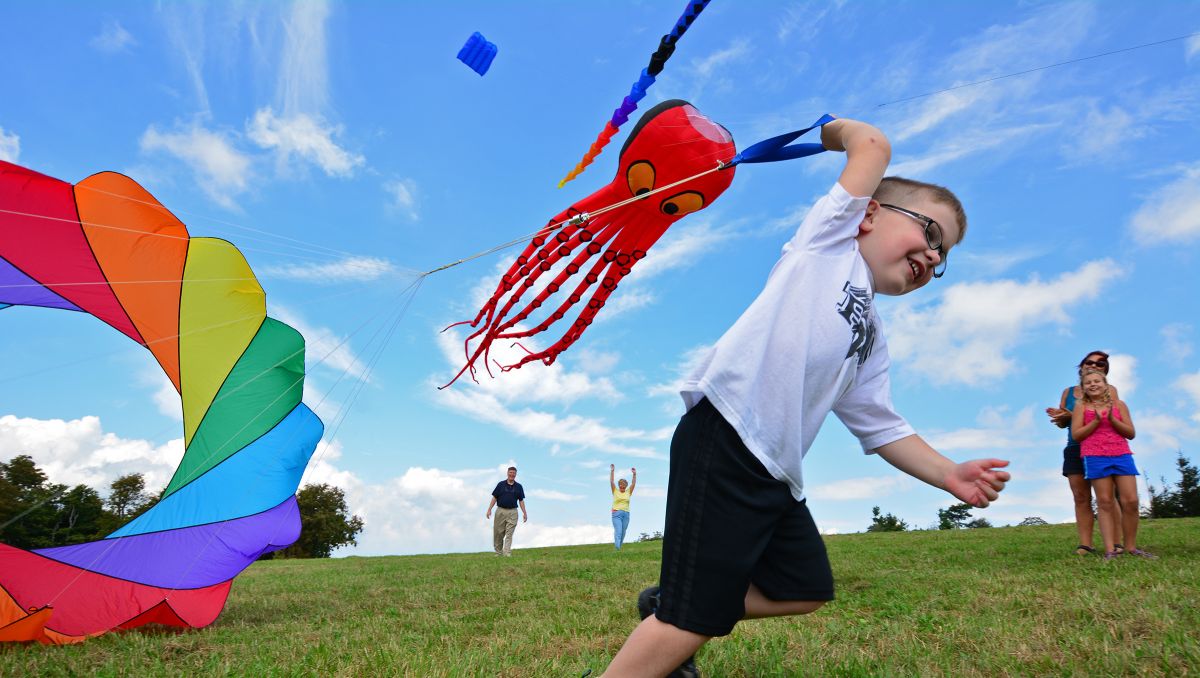 6

Mile High Kite & Craft Festival

Sept. 3-4, 2022, Beech Mountain

See on map
Located at more than 5,000 feet in elevation, the town meadow makes it easy to sail kites. The festival weekend features open kite flying Saturday afternoon and an all-ages street dance that evening. On Sunday, prizes will be awarded for the biggest kite, smallest kite and best-decorated kite. Other activities include races with kids pulling parachute kites, face painting, and a variety of craft and food vendors.

Cost: Free
7

African American Cultural Festival of Raleigh and Wake County
7

African American Cultural Festival of Raleigh and Wake County

Sept. 3-4, 2022, Raleigh

See on map
This annual celebration of African American culture is expressed through art, music, food and community. Local, national and international artists, performers, food vendors and area business owners will be a part of the showcases.

Cost: Free
8

Around the Crown 10K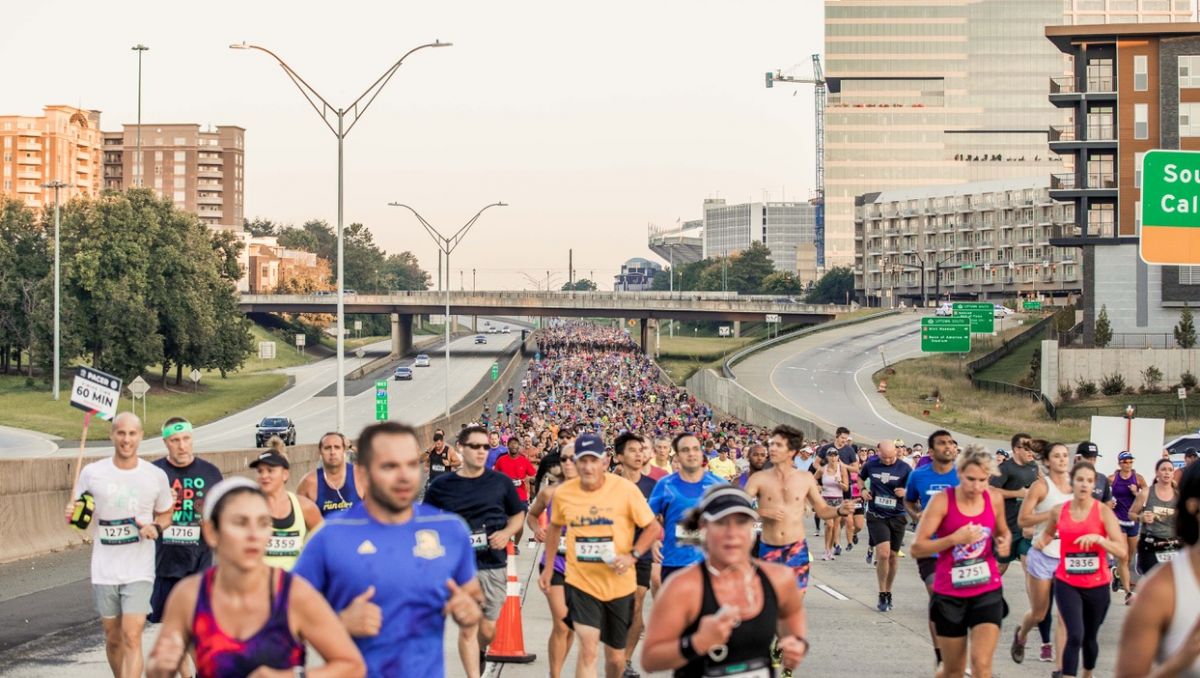 8

Around the Crown 10K

Sept. 4, 2022, Charlotte

See on map
Beginning and ending at Romare Bearden Park in Uptown on Sunday morning, the Around the Crown 10K will shut down I-277, offering participants a one-of-a-kind chance to run the Queen City's entire 3-mile loop while taking in spectacular skyline views. Before you race – or if you choose to cheer on runners instead – hit up the expo at Camp North End on Saturday.

Cost: Price varies for race registration; Expo festival, free
9

Canton Labor Day Celebration
9

Canton Labor Day Celebration

Sept. 4-5, 2022, Canton

See on map
More than five bands and dance groups will perform across two days, along with a kids' village, handmade crafts, a car show, farmers market, food trucks and more.

Cost: $10 per day
After Labor Day
10

Hopscotch Music Festival
10

Hopscotch Music Festival

Sept. 8-10, 2022, Raleigh

See on map
This annual festival has been called "America's (Secretly) Best Festival" and "the premier experimental and underground festival in America." More than 100 bands will perform over four days, including Courtney Barnett, Perfume Genius, Kim Gordon and more.

Cost: Starting at $175
11

Ayden Collard Festival
11

Ayden Collard Festival

Sept. 9-10, 2022, Ayden

See on map
Find lots of food and fun at the "Official Collard Festival of North Carolina." The itinerary includes a pageant, parade, road race, art show, live entertainment, carnival rides, games, and collard cooking and eating contests.

Cost: Price varies
12

Mountain Song Festival
12

Mountain Song Festival

Sept. 9-10, 2022, Brevard

See on map
Held at Brevard Music Center's Whittington-Pfohl Auditorium, the scheduled performers include Steep Canyon Rangers, Del McCoury Band, Amythyst Kiah and more. There will be plenty of food, local artists, children's activities and nature displays. Proceeds benefit the local Boys and Girls Club.

Cost: $44.50 and up
13

Autumn at Oz

Sept. 9-11; Sept. 16-18; Sept 23-25, 2022, Beech Mountain

See on map
While it won't technically be fall yet, you can get excited about the upcoming season with this event that sells out every year – and now you have three chances to attend. Travel back in time to 1939 to the world of "Oz" high atop Beech Mountain at the Land of Oz theme park. Children and adults alike will be enchanted as they experience the re-creation of Dorothy's trip from her farm home in Kansas through the twister and down the yellow brick road to the "Land of Oz."

Cost: Prices vary per activity
14

North Carolina Hot Sauce Contest and Festival

Sept. 10, 2022, Oxford

See on map
North Carolina's finest hot sauces and barbecue sauces, local craft breweries and wineries, and live bands spice up the blends and texture of historic downtown. Enter the main event of the day, the pepper-eating contest, for your chance to grab the hottest title in the state. There will also be kids' activities and an antique car show.

Cost: Free
Updated August 5, 2022