A Flair for the Dramatic: TV and Film Sites in the Triangle
A Triangle-area film tour is all about action and drama. Here, you can see sites from a beloved baseball movie and an Emmy Award-winning drama in addition to classic '90s films. Enjoy – then follow it up with more award-winning meals and creatively crafted cocktails.
Bull Durham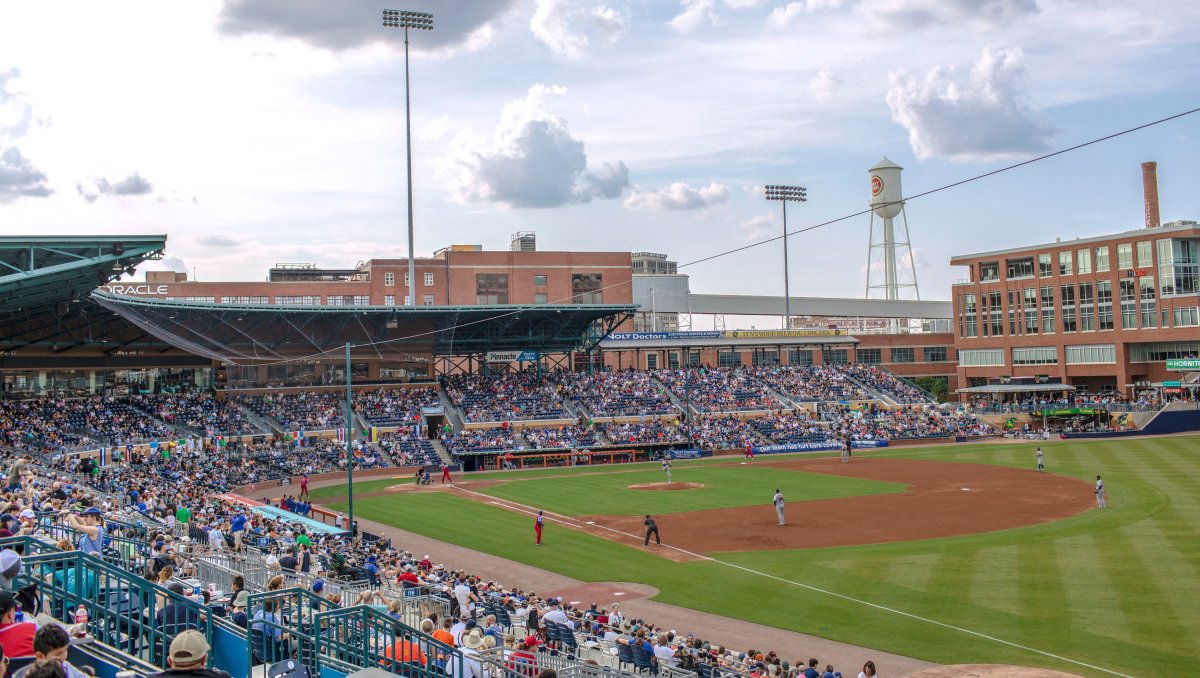 Bull Durham
Scenes from the 1988 romantic comedy Bull Durham, which features Crash Davis (Kevin Costner) as a member of the minor league Durham Bulls baseball team, were shot at Historic Durham Athletic Park and at spots around the city. Although the Bulls now play a mile down the road at Durham Bulls Athletic Park, visitors can still swing by the 1926 ballpark's famous ticket office: a rust-color tower with a conical roof.
Patch Adams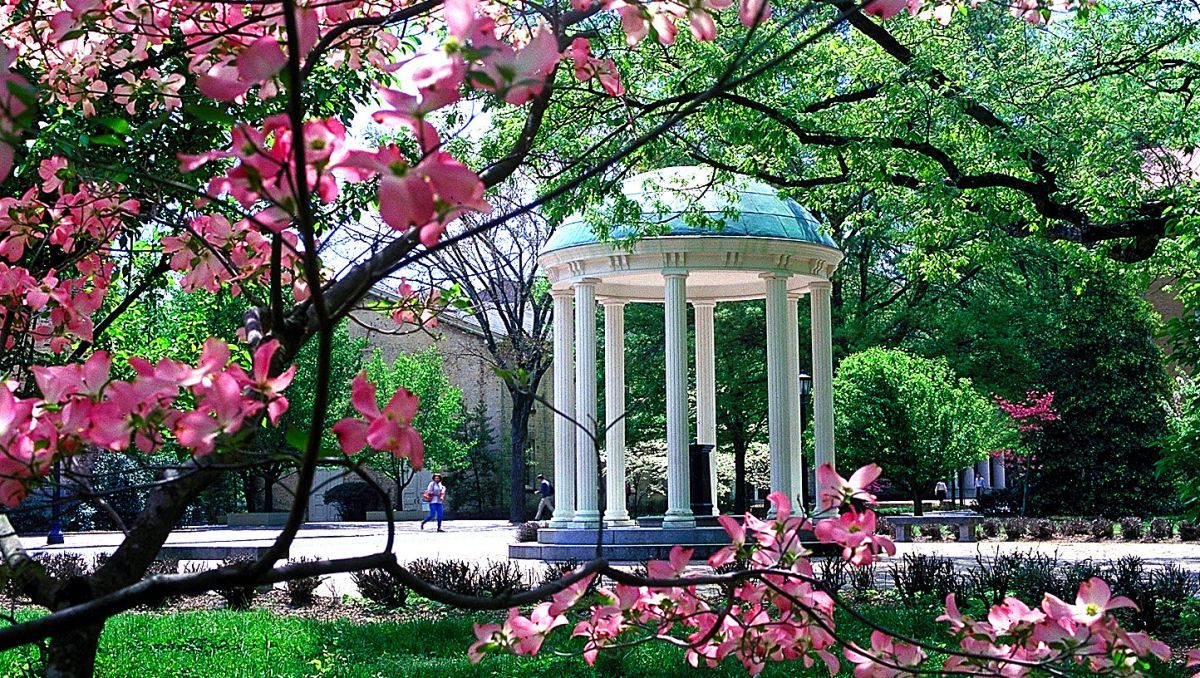 Patch Adams
In this 1998 semibiographical film starring Robin Williams, Asheville (including Biltmore) and the University of North Carolina at Chapel Hill played major roles in production. Stroll the grounds in front of Manning Hall and through the campus of the country's oldest public university, where Patch and Carin (Monica Potter) often conversed, and then grab lunch at Top of the Hill Restaurant and Brewery on Franklin Street. Locally inspired eclectic fare has made it a popular spot since 1996.
Homeland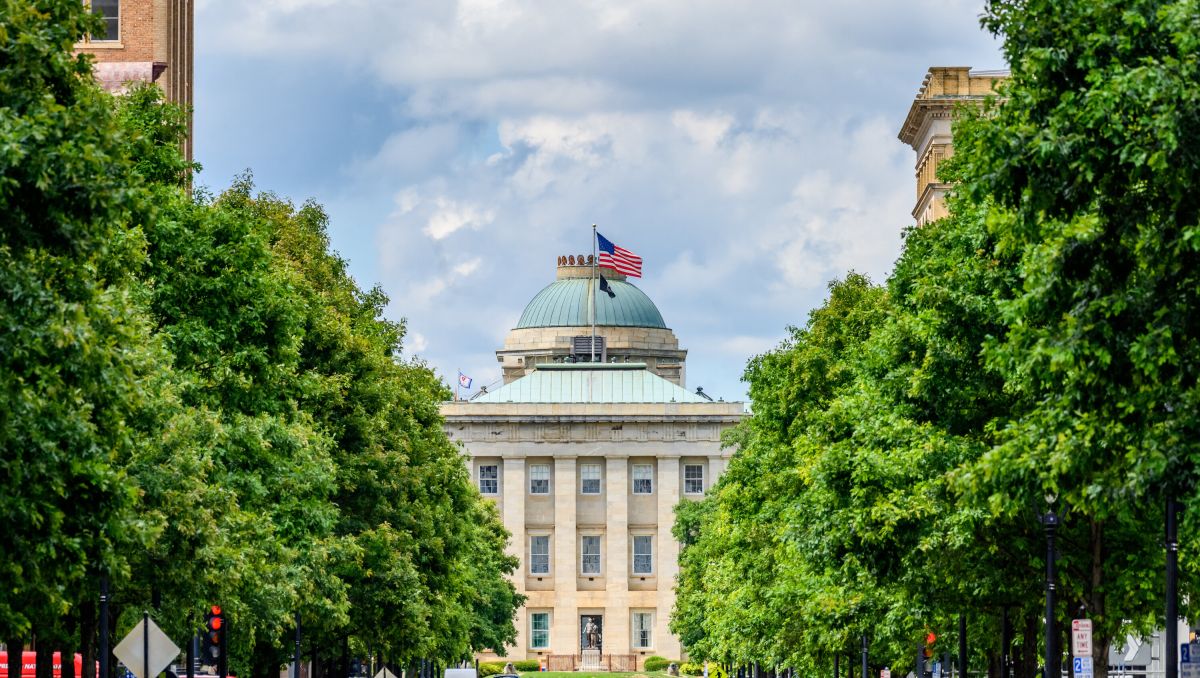 Homeland
Though filmed mainly in Charlotte, our capital city of Raleigh found its way into Homeland in a big way in season 3 when the North Carolina Supreme Court and North Carolina State Capitol buildings took center stage. Both were used for court scenes in the first episode, including when Carrie (Claire Danes) testifies before Congress. After strolling down Fayetteville Street outside the capitol, take the 10-minute walk to Whiskey Kitchen for a sampling of large and small plates and expertly crafted cocktails in a gorgeous setting, complete with an outdoor patio. Pro tip: Order the fried chicken sandwich – the chicken thighs are marinated in buttermilk and sweet tea.
The Handmaid's Tale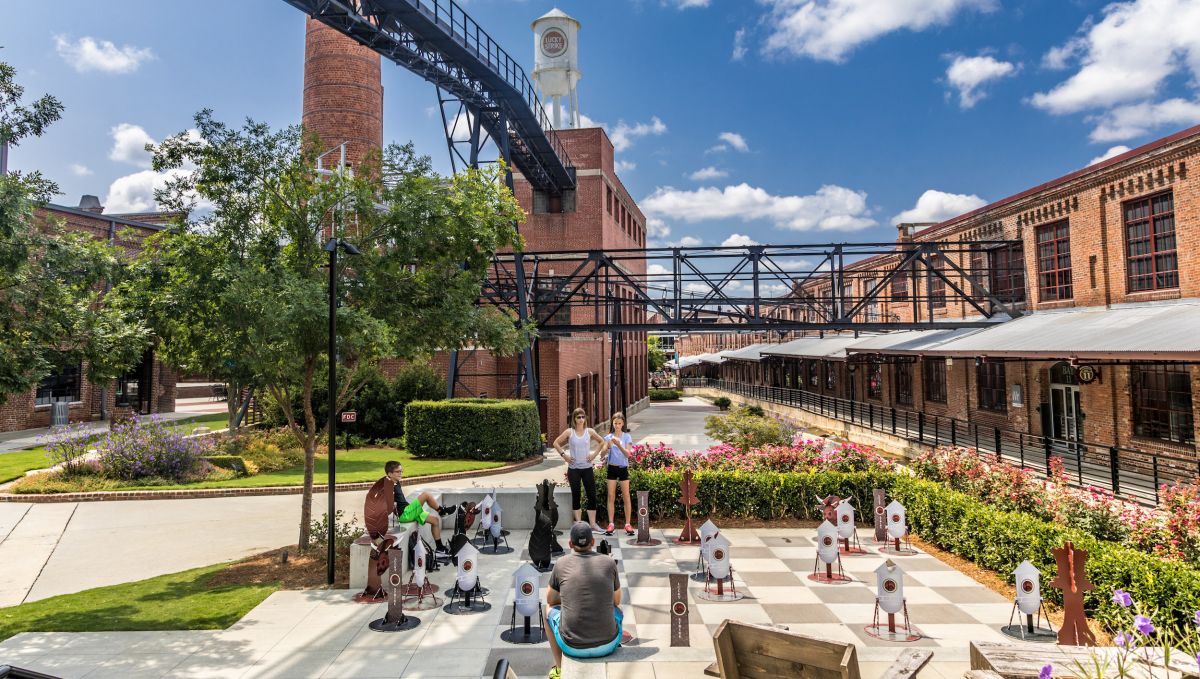 The Handmaid's Tale
Before the recent TV show became popular, there was the 1990 adaptation of The Handmaid's Tale based on Margaret Atwood's 1985 novel of the same name. Most of the film's scenes were shot in Durham, including on Duke University's campus where a handmaid was hanged right in front of Duke Chapel, and the American Tobacco Campus, whose exterior served as the Red Center where handmaids-to-be were trained. Shop and dine in the tobacco campus today, or catch a game at Durham Bulls Athletic Park (a bonus for Bull Durham fans).
Iron Man 3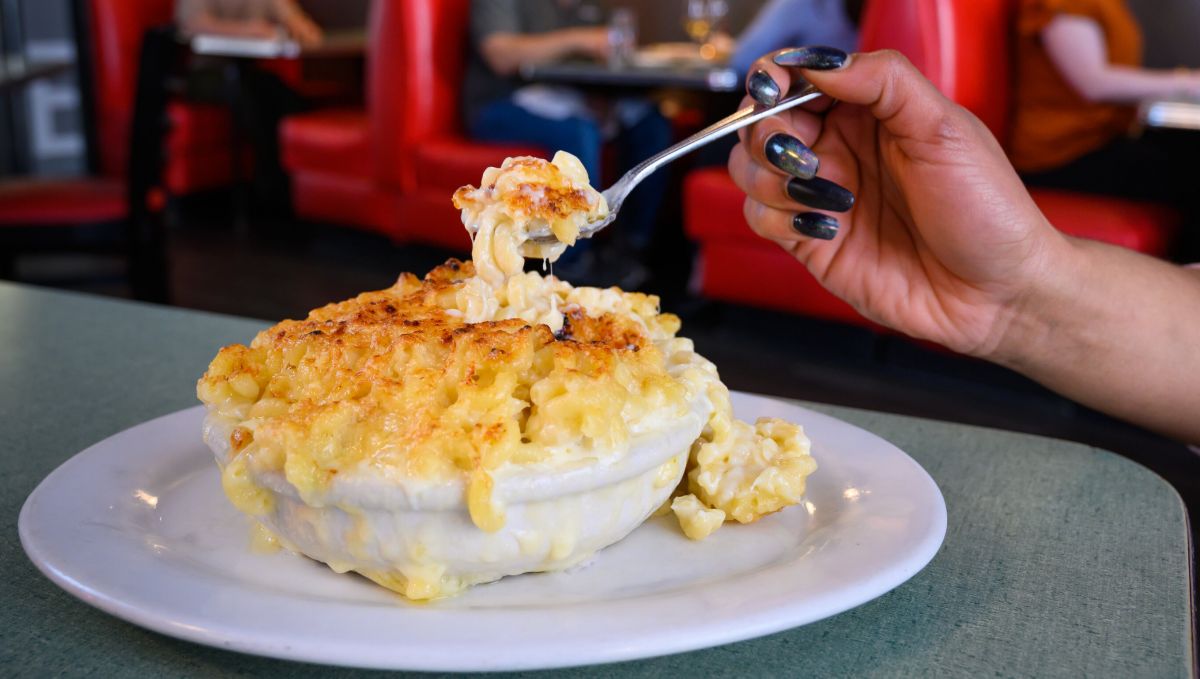 Iron Man 3
A majority of filming for this superhero flick took place in studios in Wilmington and Cary, but several big-name stars spent free time getting acquainted with popular local restaurants and attractions. During filming, Gwyneth Paltrow, Don Cheadle and Guy Pearce stayed at The Umstead Hotel and Spa, a five-star resort tucked into 12 acres of woodlands outside of Raleigh. Paltrow also dined at Poole's Diner – owned by James Beard Award winner Ashley Christensen – and made sure to tweet how "AMAZING!" it was. And if you find yourself in the Wilmington area, Catch, Roko Italian Cuisine and Brasserie du Soleil all also caught the stars' eyes for a nice meal.
Kiss the Girls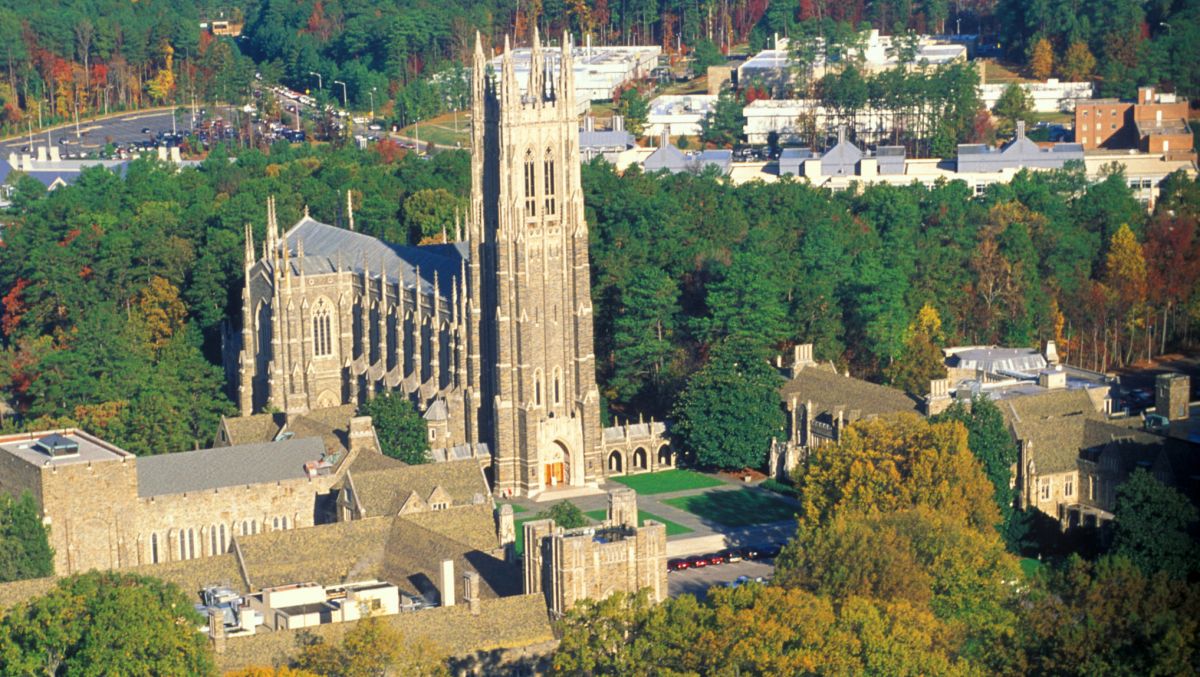 Kiss the Girls
Based on James Patterson's best-selling novel set in Chapel Hill, Kiss the Girls moves the setting of this psychological thriller to Duke University and Durham. The film follows forensic psychologist Alex Cross (Morgan Freeman) and Kate Mctiernan (Ashley Judd) as they track down a serial kidnapper known only as Casanova (Cary Elwes). As you explore the university's campus, be sure to check out Duke Chapel, one of Alex and Kate's many stops on their search for the killer. The chapel is one of the most widely recognized symbols of the university and features a Flentrop Organ with 5,200 pipes, a 50-bell carillon and stained-glass windows. Check the chapel's website for a calendar of events before your visit.
For a full listing of films shot in our state since 1950, visit filmnc.com.
Updated June 15, 2023