10 Best Places to Go and Things to Know for a Trip to the Hickory Metro
A town with literal roots, Hickory was founded beneath a giant hickory tree. It has experienced several incarnations since then, with its most recent revealing a fresh, lively spirit. With a courteous tip of the hat to the past, you'll find that this Main Street America-accredited destination offers something for everyone. Shop for world-renowned furniture. Bike, hike or kayak at a new park. Eat, drink and be merry in downtown Hickory. And soak up some culture while you're at it.
1

Hickory City Walk & River Walk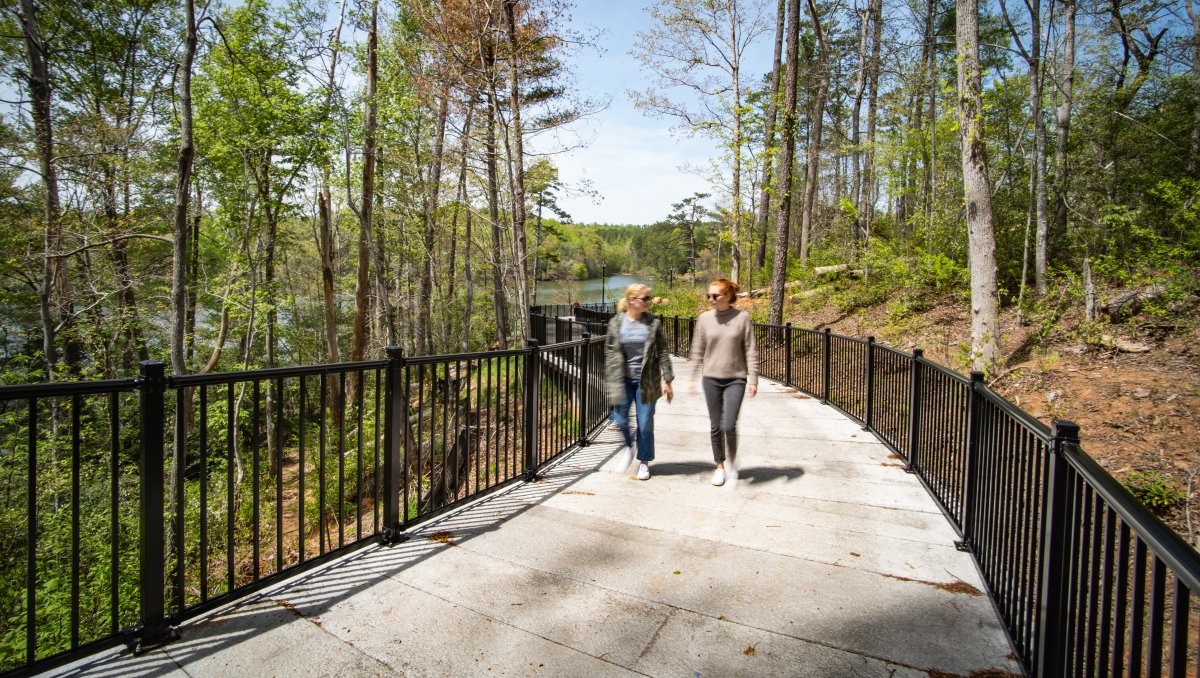 1

Hickory City Walk & River WalkSee on map
When rolling into town, it's best to first explore on foot to get the lay of the land – and we know the perfect place to begin. The new 10-mile Hickory Trail offers safety for bicyclists and pedestrians as they explore popular destinations throughout the city. Start at Lenoir Rhyne University, then make your way through the park-like setting of 1st Avenue in downtown Hickory. It will eventually connect to the riverwalk portion of the route, where serene Lake Hickory along the Catawba River awaits. There are plans for an amphitheater and park, as well as launches for boats, kayaks and stand-up paddleboards.
2

SALT Block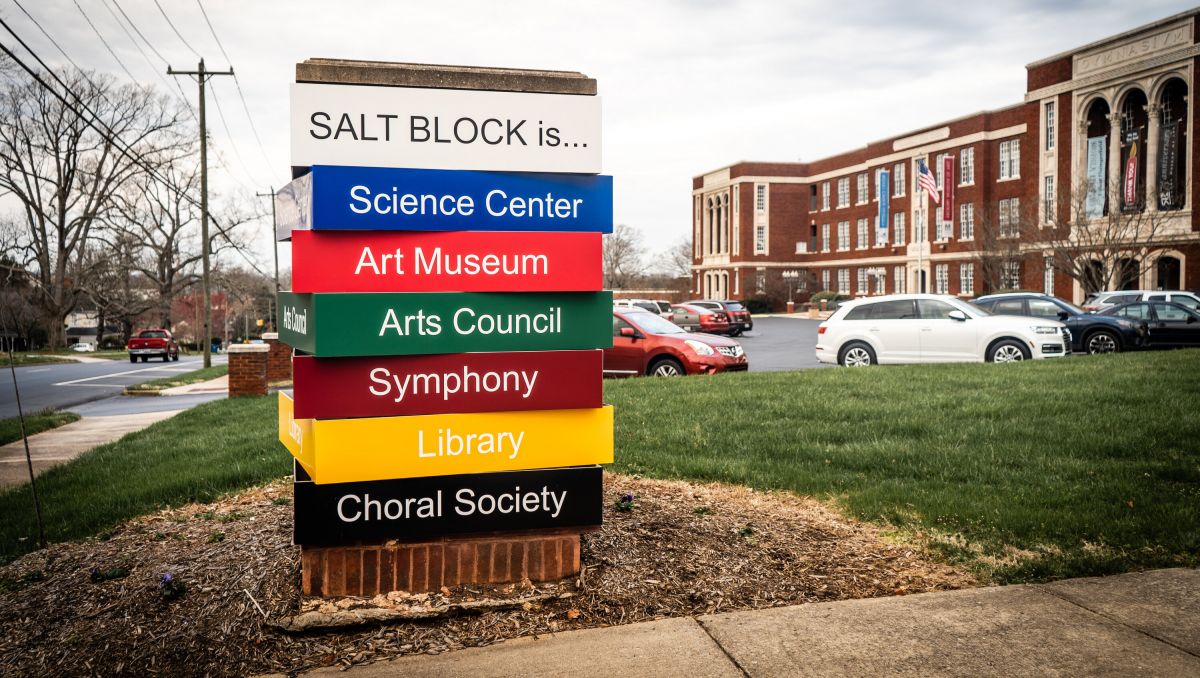 2

SALT BlockSee on map
Find cultural inspiration everywhere you turn at this unique destination. Providing a home for "sciences, art and literature together," this entire block of downtown Hickory consists of four buildings that do just that. Housed in a former high school built in 1924 and on the National Register of Historic Places, the Hickory Museum of Art is the second oldest of its kind in NC. And don't miss the 35,000-square-foot Catawba Science Center, which presents hands-on exhibits, salt and freshwater aquarium galleries, and a state-of-the-art digital planetarium theater. Plus, with a library, symphony and choral society, there's a little something for everyone to sing about here at SALT Block.
3

Hickory Aviation Museum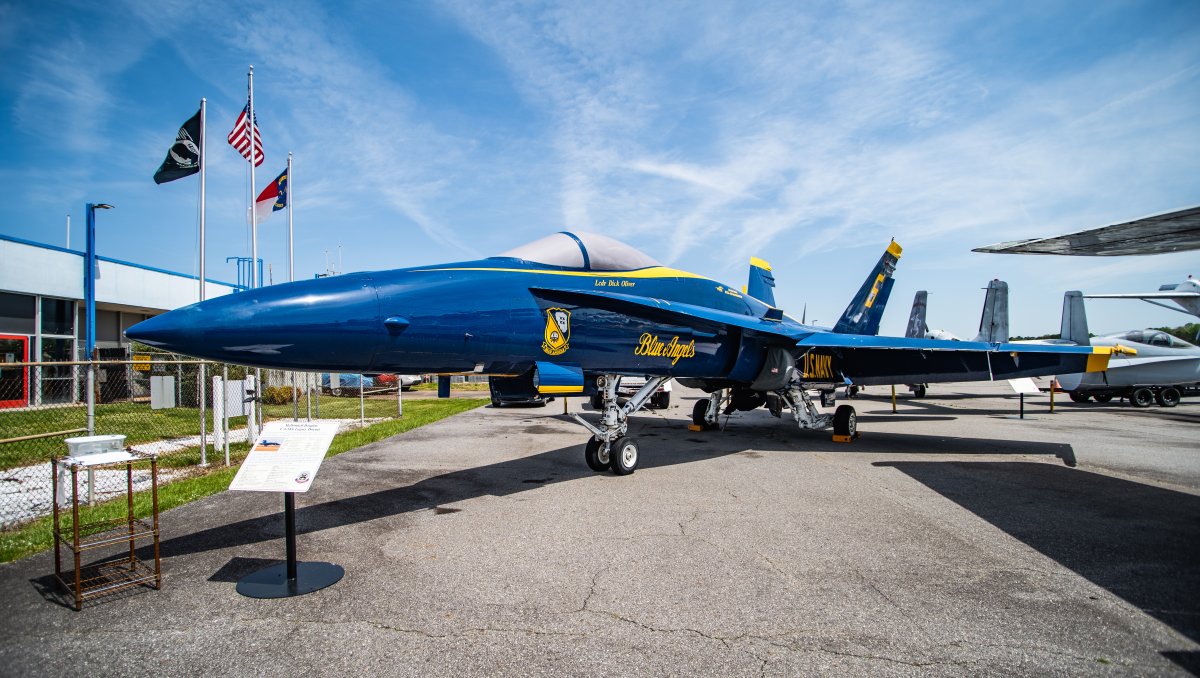 3

Hickory Aviation MuseumSee on map
Located at the Hickory Regional Airport, this free museum is home to artifacts and memorabilia spanning WWII to present day. Learn how aircraft design changed from the Wright Flyer to the F-18 Hornet, take a close look at ejection seats and flight suits, and head outside to examine a huge collection of aircrafts up close. Make sure to reflect at both the Wall of Honor and Memorial Wall, which honor members of their organization, local veterans and those who have passed.
4

Downtown Hickory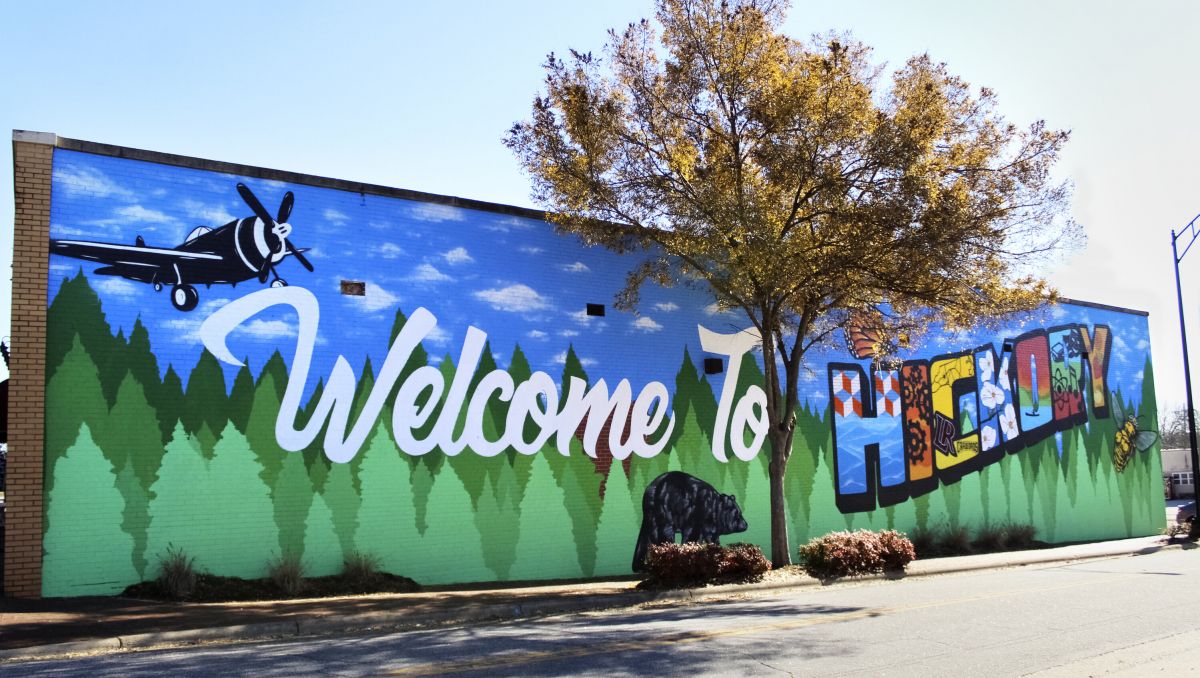 4

Downtown HickorySee on map
Just an hour's drive northwest of Charlotte, downtown Hickory thrives with numerous local dining, shopping and entertainment options in the foothills of the Blue Ridge Mountains. You could easily make a day of it all in this welcoming hometown hub. You can also learn of the town's history by checking out the Hickory Beginnings mural on Union Square, which is a designated stop along the Appalachian Mural Trail. Among other cultural highlights are the Hickory Community Theatre and Full Circle Arts. During the growing season, make sure to shake the hand that feeds you at the Hickory Farmers Market each Wednesday and Saturday on Main Avenue.
5

Hickory Furniture Mart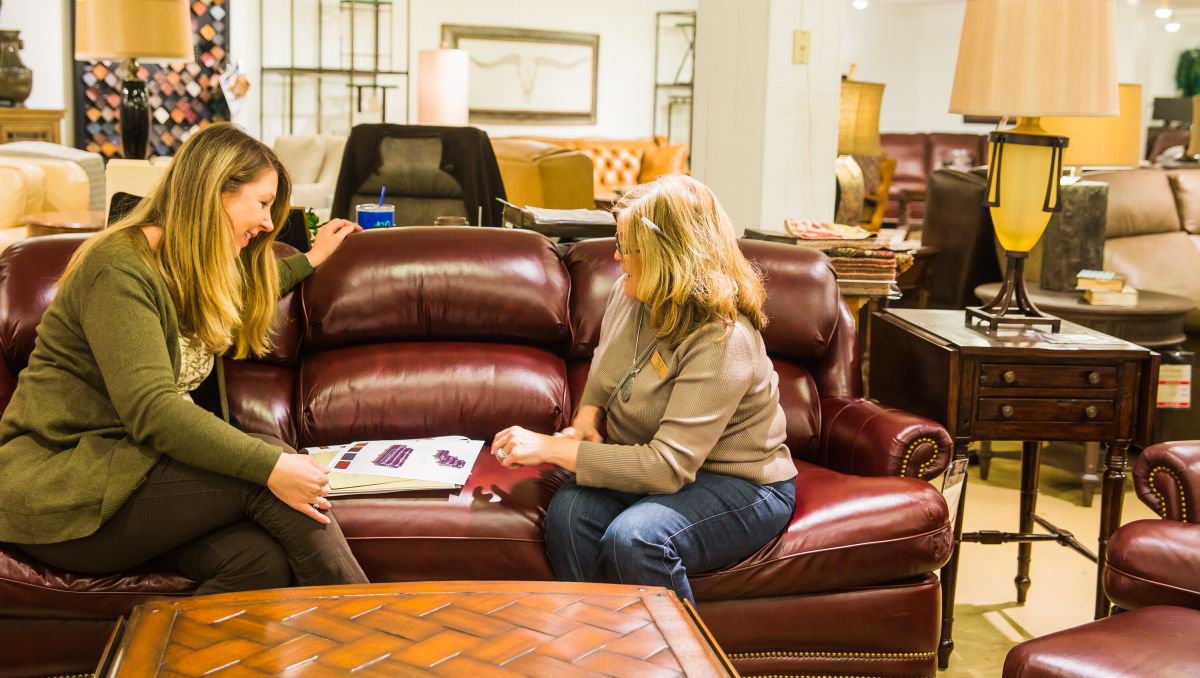 5

Hickory Furniture MartSee on map
Long considered the "Furniture Manufacturing Capital of the World," Hickory has a time-honored tradition of hosting visitors from around the globe in search of the best in furniture craftsmanship from this 1-million-square-foot marketplace. Celebrating more than 50 years in the industry, you'll find independent retailers, custom-order showrooms and manufacturer galleries under one roof. But you'll also discover top interior designers who partner with cabinet makers, upholsterers, and flooring specialists to build or remodel your dream home. You just may have sticker shock – but in the opposite direction than you'd think. With 65% to 80% below retail pricing, there are plenty of vendors to choose from. For out-of-towners, area hotels also offer "Shop and Stay" packages for even more discounts.
6

Three New Eats, Tons More Flavor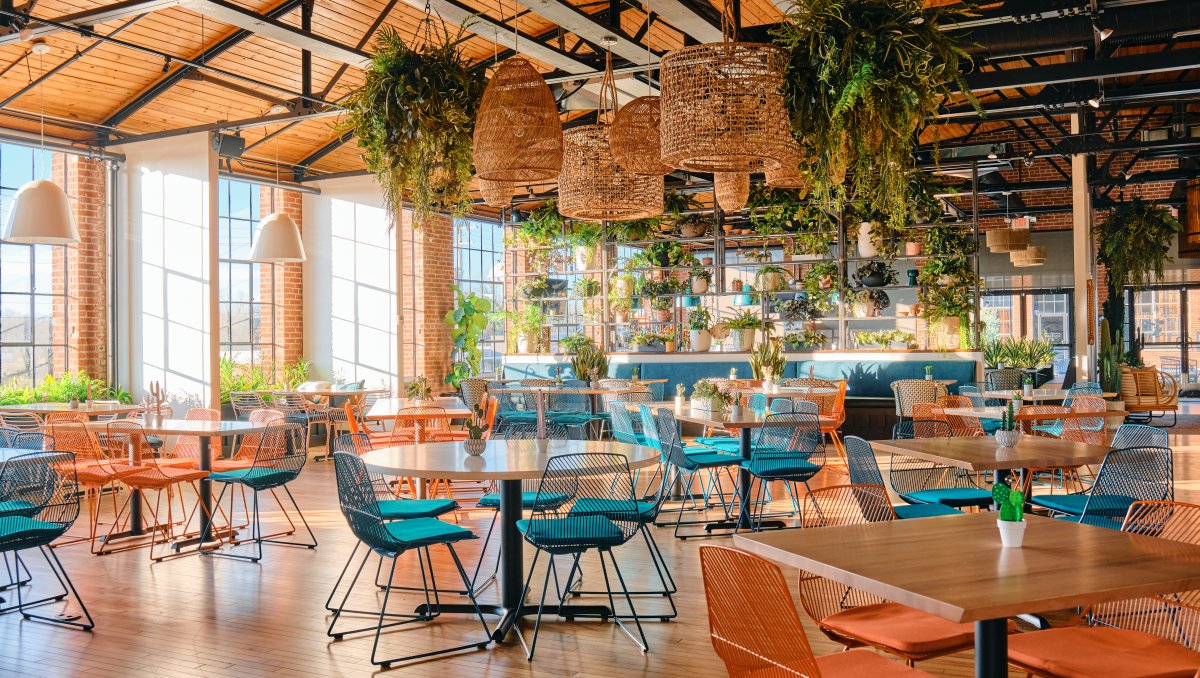 6

Three New Eats, Tons More Flavor

Three new spaces are changing the culinary scene with unique flavors, curated beverages and breathtaking designs: Mas Amor Cantina, Vintage House and Cowa.Sake. Owned by a local entrepreneur who is invested in seeing Hickory thrive, these local spots are a true example of crafting an experience for locals and visitors. Mas Amor Cantina is Tex-Mex with a mid-century modern flare; Vintage House has a homey and elegant atmosphere with picturesque plates and beautiful libations; and Cowa.Sake, the newest member of the hospitality group that will open in 2023, offers the unique combo of sushi and burgers along the City Walk.
7

Mountain Creek Park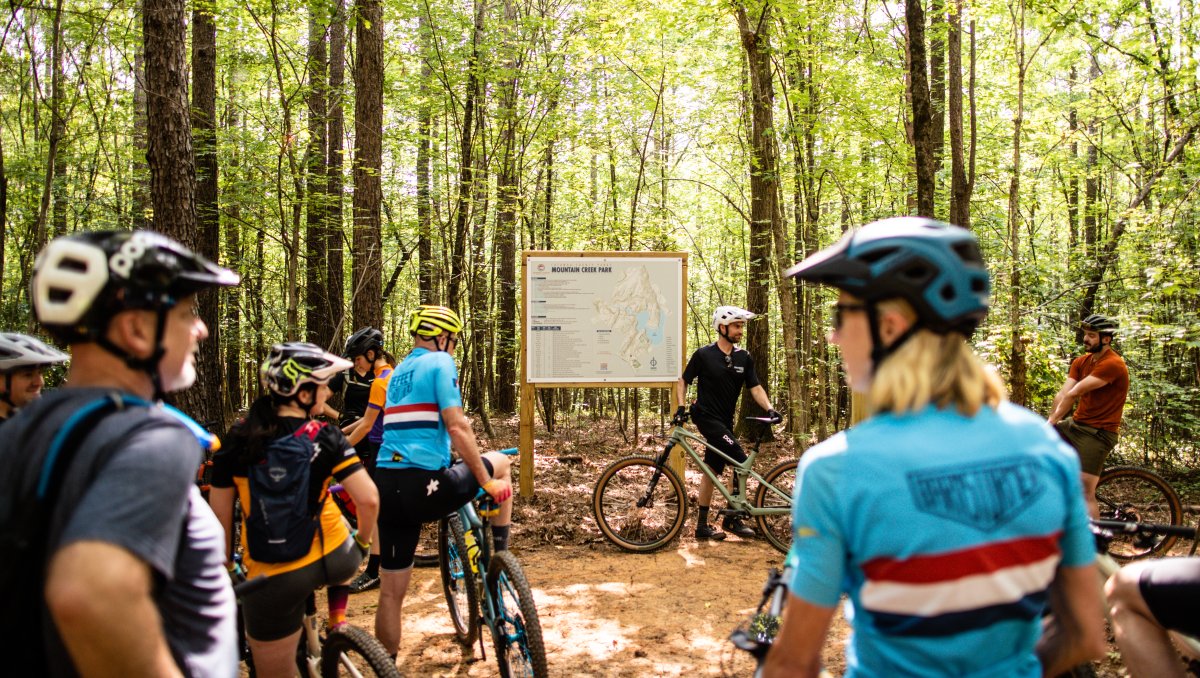 7

Mountain Creek ParkSee on map
Mountain Creek is the newest park to join the other 50 or so throughout the county, and it's become a fast favorite thanks to 19 miles of mountain bike trails, immaculate play areas for kids (the treehouse is a huge hit), hiking and walking trails, a kayak launch into the Catawba River, pickleball courts and much more. Don't forget your pup – they'll love the dog park.
8

Steak and Seafood
8

Steak and SeafoodSee on map
As Hickory's oldest steakhouse, Charolais has been a local favorite for decades thanks to its tableside rolling meat cart for choose-and-cut steak options. Coupled with a spectacular drink menu and impeccable wine cellar, it's no wonder the restaurant has been mentioned in Wine Spectator magazine multiple times. Standard Oyster, Charolais' sister restaurant, features 100% oyster bar seating while offering drink favorites like the "Champagne Supernova" and fresh oysters on the half shell that rotate daily.
9

Warehouse Distillery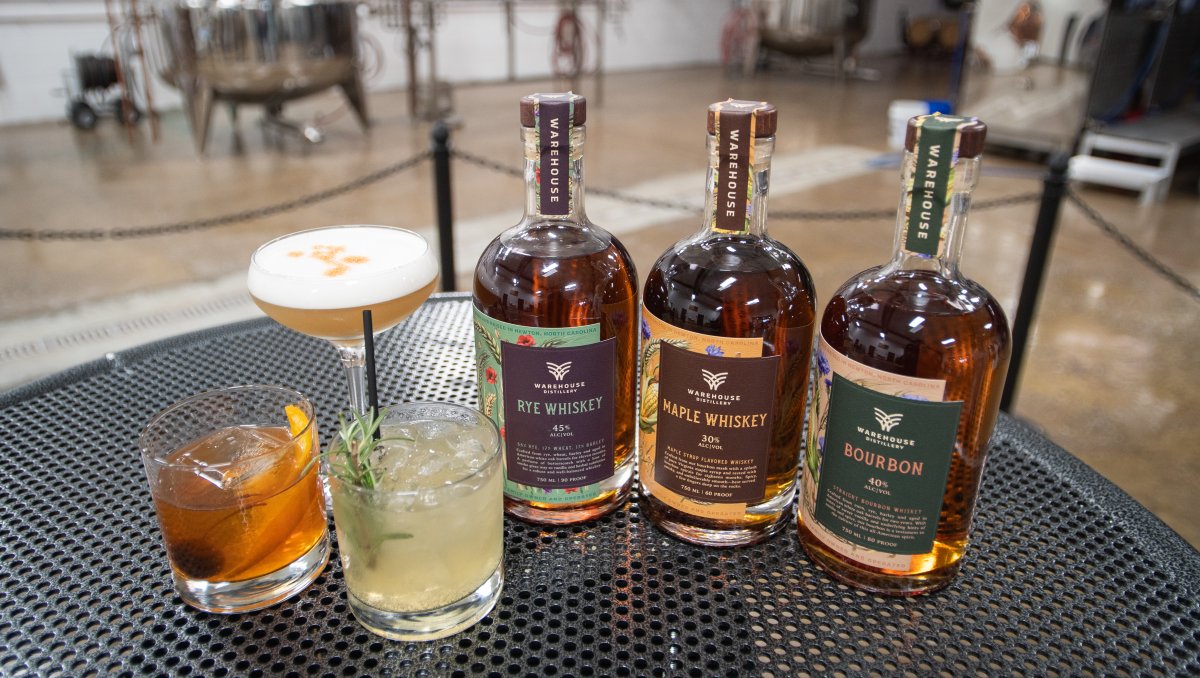 9

Warehouse DistillerySee on map
Our part of the foothills of North Carolina has been no stranger to great whiskey and homemade moonshine through the years. Get a taste of it at Warehouse Distillery, which is women-owned, woman-operated and woman-distilled. Though it's a family affair, sisters Baillie and Andi are the masterminds behind the new vintage cocktail lounge located onsite at the distillery, where colorful couches invite you to relax with cocktails, mocktails, wine, beer or flights.
10

Rock Barn Country Club & Spa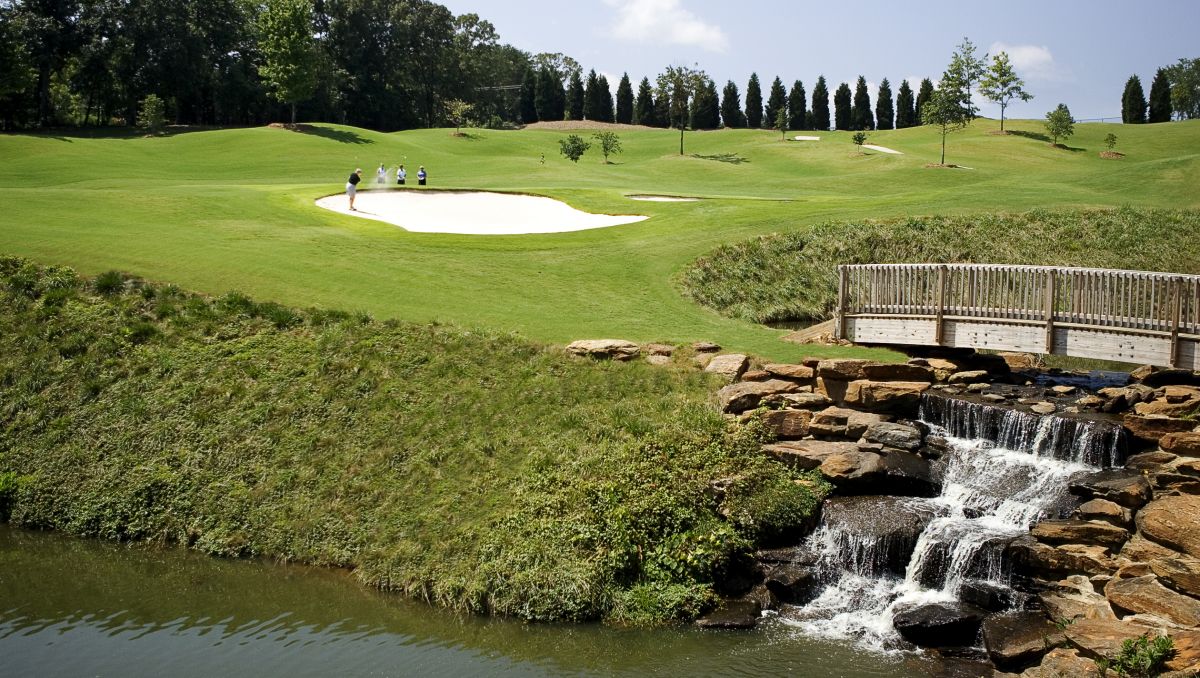 10

Rock Barn Country Club & SpaSee on map
For more than 50 years, this semiprivate club has offered its members top amenities, a few of which are open to the public. But if you book one of the various lodging options, you can stay and play like a lifelong member for the duration of your stay. Treat yourself to well-deserved pampering at The Spa at Rock Barn, where a newly renovated pool featuring three waterfalls and a salt cave come with an extensive menu of services for the ultimate in self-care. Known for its championship golf, 36 holes await you on two challenging yet gorgeous courses. Other luxuries you don't want to miss include a fitness center, an Olympic-sized swimming pool, equestrian center, a top-notch tennis complex, and an array of casual and fine dining venues.
This article was produced in partnership with, and all photos are courtesy of, Visit Hickory Metro.
Updated May 1, 2023