10 Best Places to Go and Things to Know for a Trip to the Hickory Metro
A town with literal roots, Hickory was founded beneath a giant hickory tree. It has experienced several incarnations since then, with its most recent revealing a fresh, lively spirit. With a courteous tip of the hat to the past, you'll find that this Main Street America-accredited destination offers something for everyone. Shop for world-renowned furniture. Zip around or float along Lake Hickory. Eat, drink and be merry in downtown Hickory. And soak up some culture while you're at it.
Here are some starting points to make your getaway to the Hickory Metro memorable and amazing.
1

SALT Block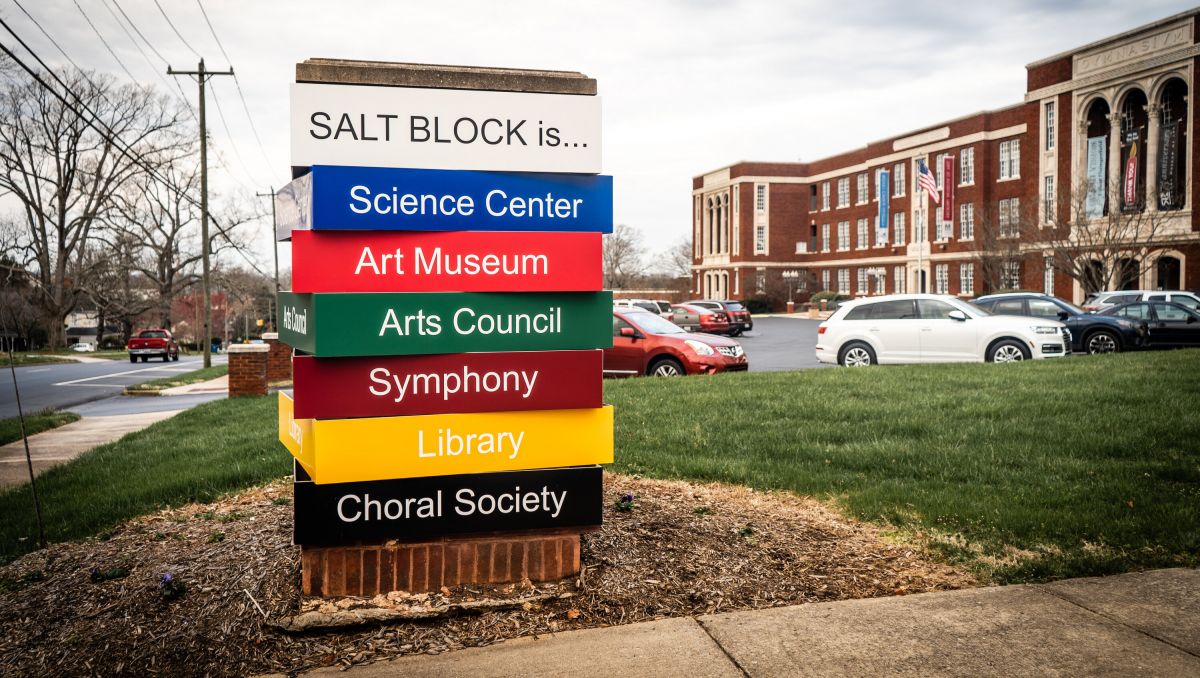 1

SALT BlockSee on map
At this unique destination – considering Hickory is a town of just over 40,000 people – you'll find cultural inspiration everywhere you turn. Providing a home for "sciences, art and literature together," this entire block of downtown Hickory consists of four buildings that do just that. Housed in a former high school built in 1924 and on the National Register of Historic Places, the Hickory Museum of Art is the second oldest of its kind in North Carolina. And don't miss the 35,000-square-foot Catawba Science Center, which presents hands-on exhibits, salt and freshwater aquarium galleries, and a state-of-the-art digital planetarium theater. Plus, with a library, symphony and choral society, there's a little something for everyone to sing about here at SALT Block.
2

Treetop Adventures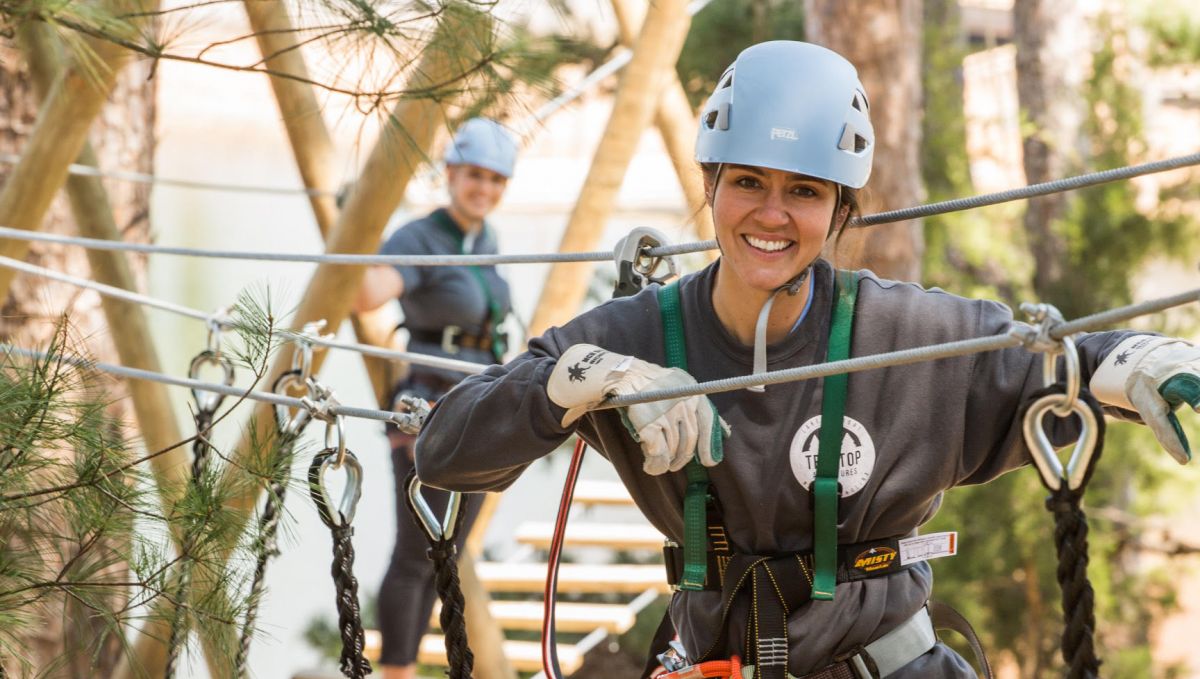 2

Treetop AdventuresSee on map
Community, team building, and education are top of mind for this spiritually based zipline and ropes course on Lake Hickory. The fine folks at Treetop Adventures get a kick out of seeing you laugh with your kids, so there are a number of packages to choose from that include zips and bridges to fit your skillset. And because the kids can't seem to get enough, Treetop offers Adventure Camps during the summer months. Still, you big kids need all the fun you can get these days. With Team Building Adventures, you can customize a day to build stronger relationships within any company, crew or group of friends. After all, "A better you means a better community for everyone."
3

Hickory City Walk and Riverwalk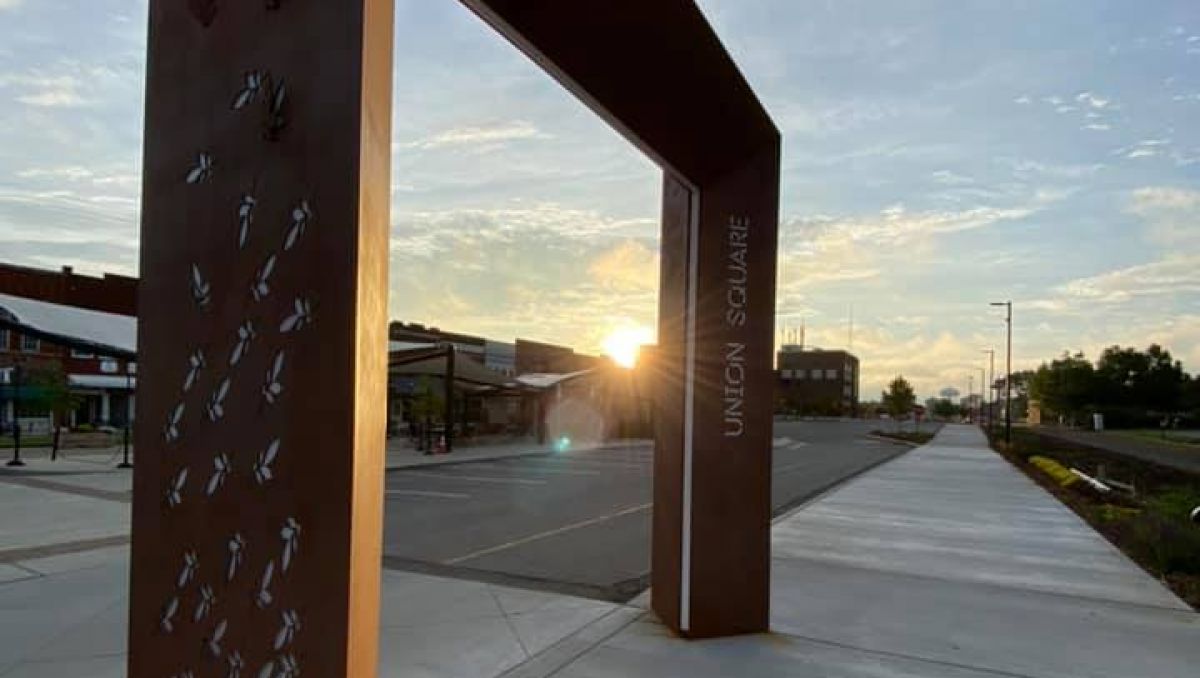 3

Hickory City Walk and RiverwalkSee on map
When rolling into town, it's best to first explore on foot to get the lay of the land – and we know the perfect place to begin. Construction is underway on the Hickory Trail, a 10-mile trail offering safety for bicyclists and pedestrians as they explore popular destinations throughout the city. Start at Lenoir Rhyne University, then make your way through the park-like setting of 1st Avenue in downtown Hickory. It will eventually connect to the riverwalk portion of the route, where serene Lake Hickory along the Catawba River awaits. There are plans for an amphitheater and park, as well as launches for boats, kayaks and stand-up paddleboards.
4

Hickory Furniture Mart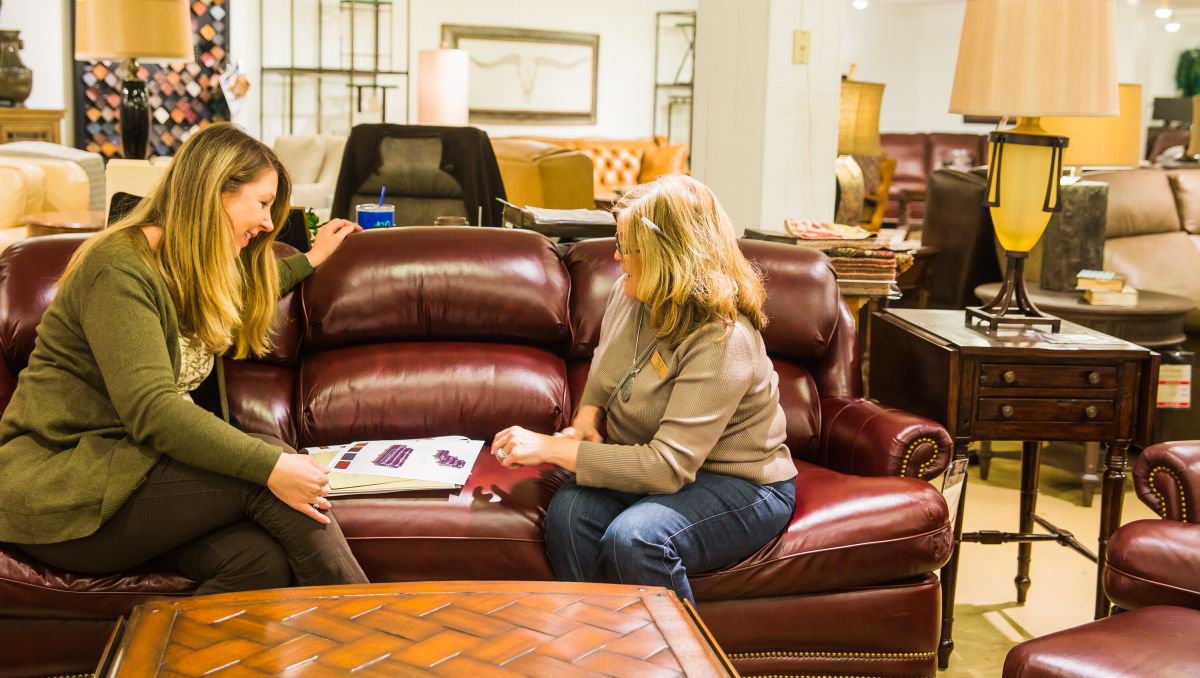 4

Hickory Furniture MartSee on map
Long considered the "Furniture Manufacturing Capital of the World," Hickory has a time-honored tradition of hosting visitors from around the globe in search of the best in furniture craftsmanship from this 1-million-square-foot marketplace. Celebrating more than 50 years in the industry, you'll find independent retailers, custom-order showrooms and manufacturer galleries under one roof. But you'll also discover top interior designers who partner with cabinet makers, upholsterers, and flooring specialists to build or remodel your dream home. You just may have sticker shock – but in the opposite direction than you'd think. With 65% to 80% below retail pricing, there are plenty of vendors to choose from. For out-of-towners, area hotels also offer "Shop and Stay" packages for even more discounts.
5

Downtown Hickory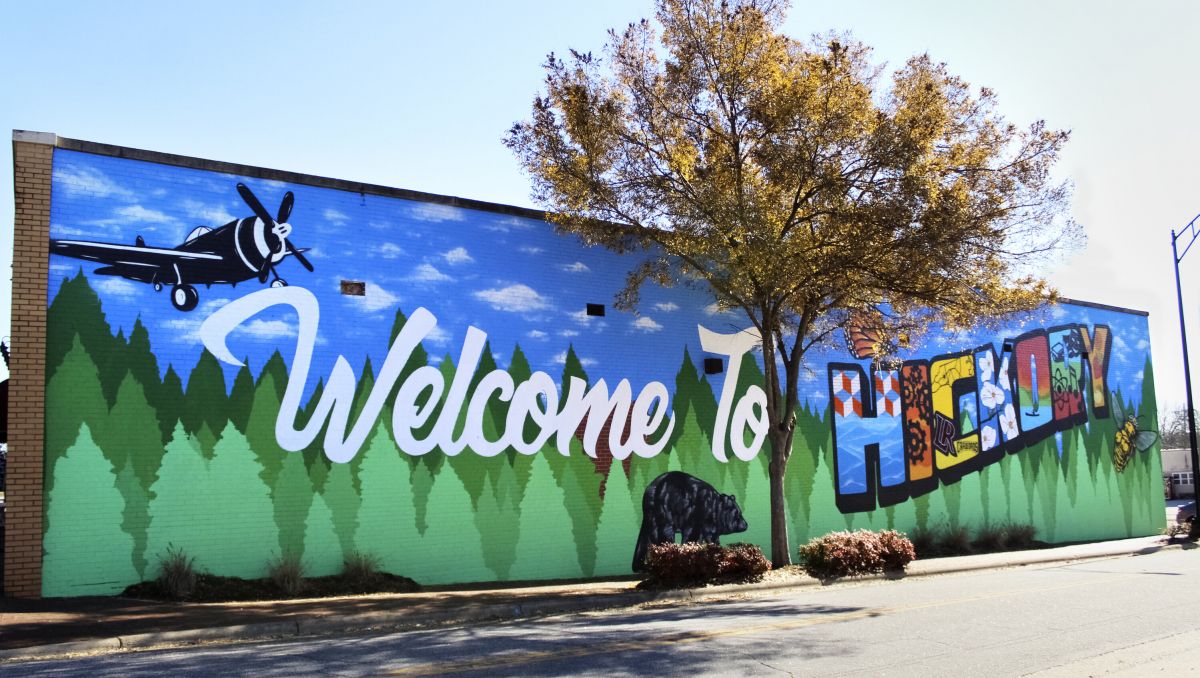 5

Downtown HickorySee on map
Just an hour's drive northwest of Charlotte, downtown Hickory thrives with numerous local dining, shopping and entertainment options in the foothills of the Blue Ridge Mountains. You could easily make a day of it all in this welcoming hometown hub. You can also learn of the town's history by checking out the Hickory Beginnings mural on Union Square, which is a designated stop along the Appalachian Mural Trail. Among other cultural highlights are the Hickory Community Theatre and Full Circle Arts. During the growing season, make sure to shake the hand that feeds you at the Hickory Farmers Market each Wednesday and Saturday on Main Avenue.
6

Olde Hickory Brewery, Tap Room and Station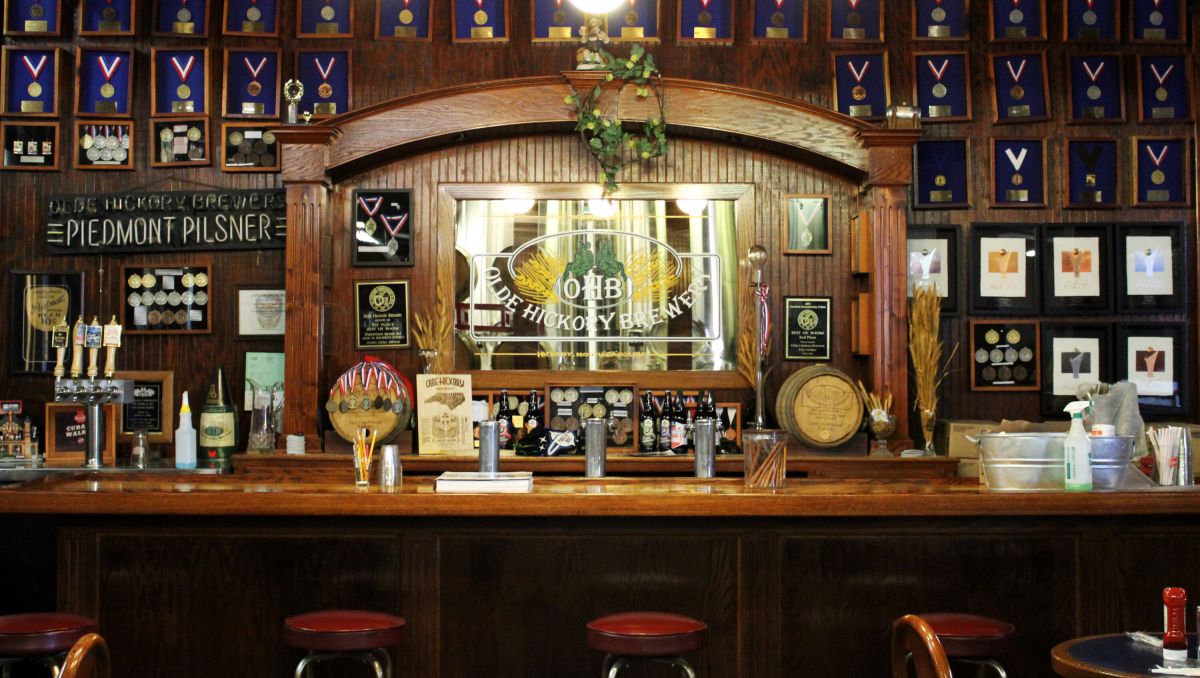 6

Olde Hickory Brewery, Tap Room and StationSee on map
North Carolina is home to more than 300 breweries and brewpubs, the most in the South. Olde Hickory Brewery (OHB) is the second oldest, where a 25-barrel brewhouse on 3rd Street is in a historic landmark building dating back to 1880. Stop in for a cold one here, or decide which is your favorite pint at one of two additional OHB restaurants. Hundreds of beer steins line the walls of the Olde Hickory Tap Room, where you'll find traditional pub fare paired with OHB ales and lagers. You can also catch live music here most evenings. And originally a train station and depot, Olde Hickory Station features 49 draft beers, including the OHB lineup and cask offerings, plus classic cocktails and wine. You can even stop by for breakfast, lunch or dinner seven days a week. Make sure to peruse its onsite market for wine, beer, cheese, charcuterie, and local and import specialties.
7

Lake Hickory Adventures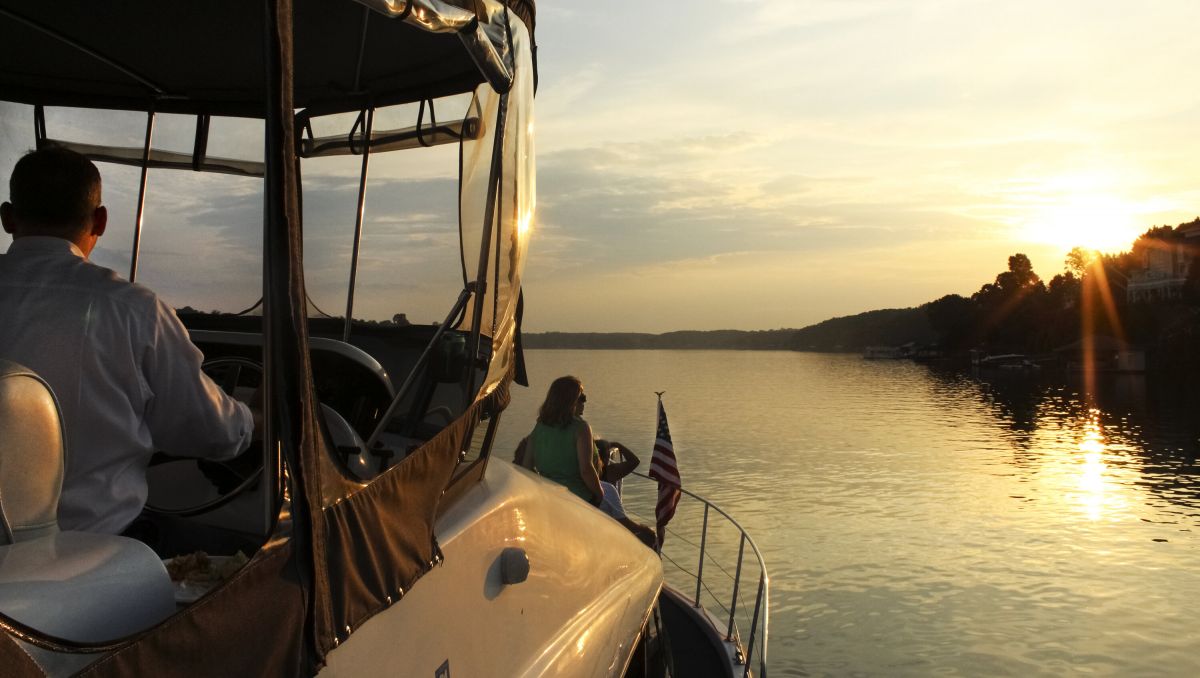 7

Lake Hickory AdventuresSee on map
You can enjoy a day on Lake Hickory in a ton of different ways, but aboard a yacht is how Lake Hickory Adventures does it. Charter a private cruise aboard a crewed yacht for up to 50 people, with catering and entertainment options available. Or you might opt for a public sunset cruise that includes a steak and seafood dinner with live music. Cozy up with fireside seating when it's chillier outside, or head on up to the rooftop party deck once the warm weather hits. You also don't want to miss time on the sunset deck to catch the day's end. Note that there's a wide host of menus available for these cruises; take your pick online. Private boat rentals and fishing charters are also offered.
8

Cafe Rule & Wine Bar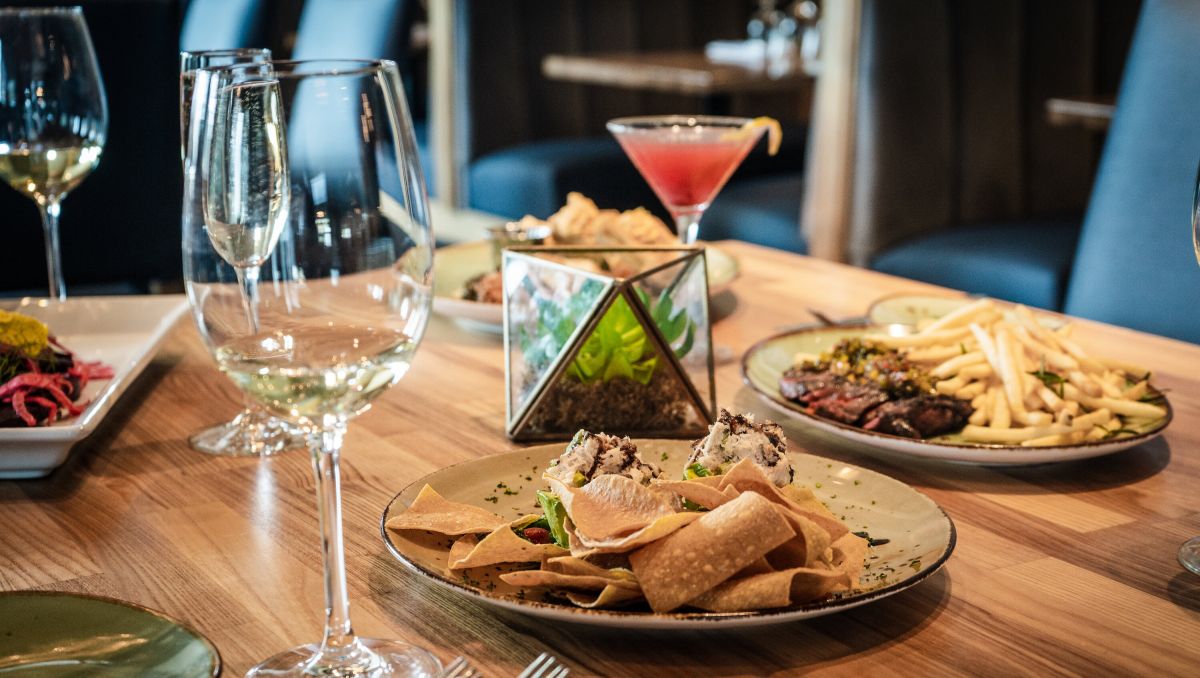 8

Cafe Rule & Wine BarSee on map
"Celebrating Southern cuisine with an all new set of rules," is top of mind at this hot spot open for dinner Monday through Saturday, plus brunch on Sunday. But don't let the extensive wine list intimidate you. The entire team at Cafe Rule is well-versed and ready to help you sniff, see, swirl and sip your way through an unforgettable evening. Whether it's "Appy" Hour or a full dinner experience, chefs Rick and Dave specialize in farm-fresh and often wood-fired dishes inspired by Southern staples. For that extra special touch, choose a night at the chef's table, where they'll start you out on the private patio with cocktails and small bites before inviting you in to front-row seats in their kitchen for a multicourse meal paired with wines from around the world. Pro tip: The creamy, hand-churned popcorn ice cream is a hidden gem.
9

Seventeen Twelve Spirits and Warehouse Distillery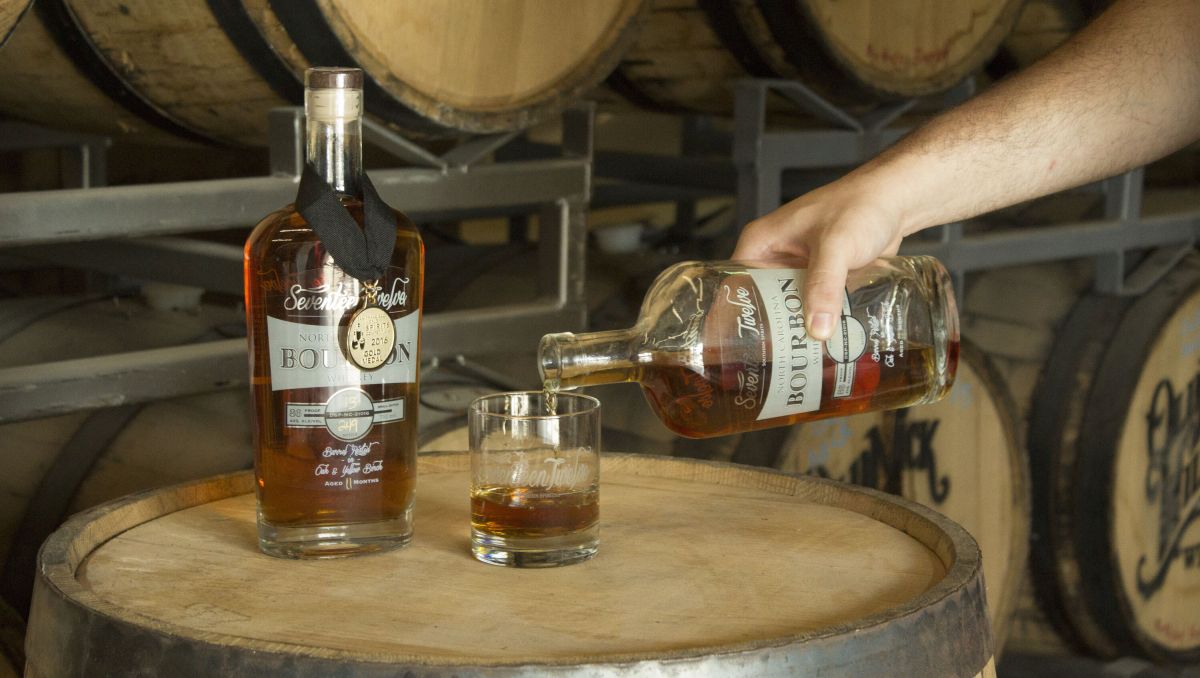 9

Seventeen Twelve Spirits and Warehouse DistillerySee on map
Whiskey and moonshine have always seemed to be right at home in the Blue Ridge foothills, and two shining examples of masters of the craft can be found in the Hickory region. The first grown, distilled and aged bourbon in our state since prohibition, Seventeen Twelve Spirits in Conover proudly sources 100% of its ingredients from North Carolina. Distillery tours are offered to the public most Saturdays at noon, 1 p.m. and 2 p.m., and they last about a half hour. Private tours for four to 30 people are available any day of the week by reservation. When in nearby Newton, say hello to the Setzer family of Warehouse Distillery, and make sure to try the Boundary Street Maple whiskey for an enjoyable balance of sweet and smoky flavors. Walk-in and reserved tours are offered most days.
10

Rock Barn Country Club & Spa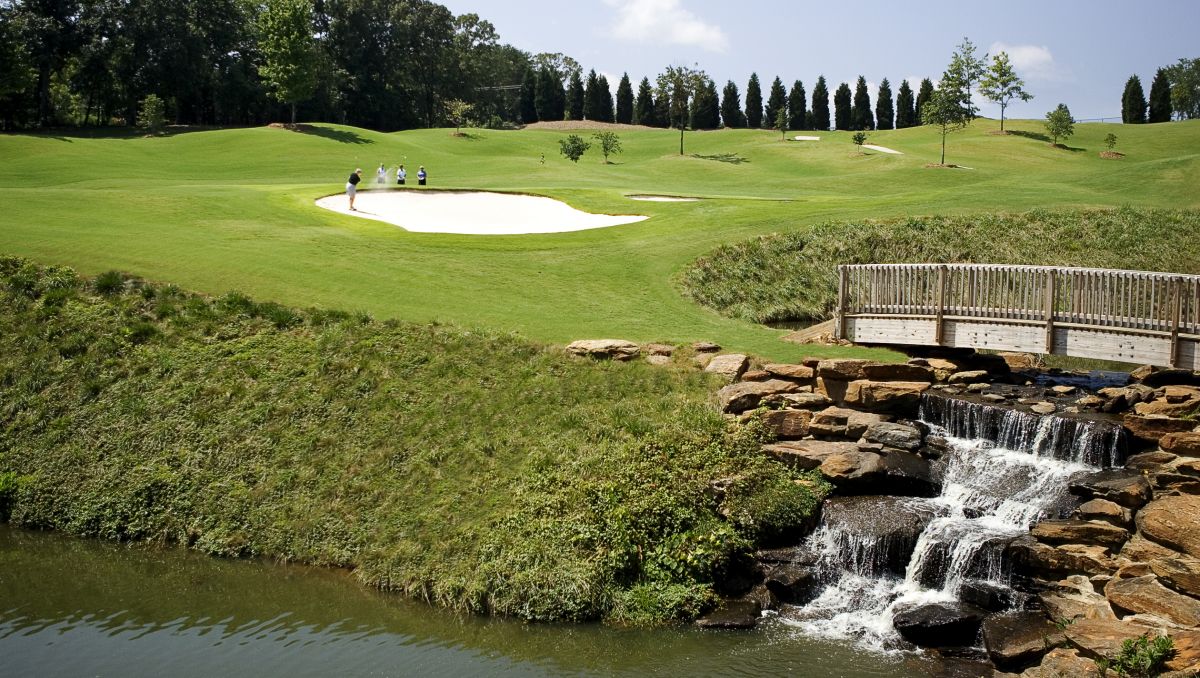 10

Rock Barn Country Club & SpaSee on map
For more than 50 years, this semiprivate club has offered its members top amenities, many of which are open to the public. If you book one of the various lodging options, you can stay and play like a lifelong member for the duration of your stay. Treat yourself to well-deserved pampering at The Spa at Rock Barn, where a newly renovated pool featuring three waterfalls and a salt cave come with an extensive menu of services for the ultimate in self-care. Known for its championship golf, 36 holes await you on two challenging yet gorgeous courses. Other luxuries you don't want to miss include a fitness center, an Olympic-sized swimming pool, equestrian center, a top-notch tennis complex, and an array of casual and fine dining venues.
This article was produced in partnership with, and all photos are courtesy of, Visit Hickory Metro.
Updated September 7, 2021