Rise Above It All and Relax in the North Carolina Mountains
Sometimes a change of altitude is all it takes to change your attitude. In our state's mountainous west, lift your spirits with wow-inducing waterfalls, cast your cares into a fishing hole and discover the benefits of getting into hot water.
Natural Highs
Press the mental reset button at Sapphire's Gorges State Park, a temperate rain forest where waterfalls exude negative ions that yield positive effects on the mind and mood. The Rainbow Falls Trail leads to a massive 150-foot-tall cataract – look for a rainbow dancing in its mist. Want more? Keep heading upriver to Turtleback Falls, Drift Falls and Hidden Falls. See them all in just under a 4-mile round-trip.
Combine a nature hike with some yoga and you've got yourself one life-changing morning. Guides with Asheville's Namaste in Nature lead the leisurely jaunt to 100-foot-high Catawba Falls or a view-filled trek on the Appalachian Trail, then through a guided meditation and yoga session. You'll go home with photos.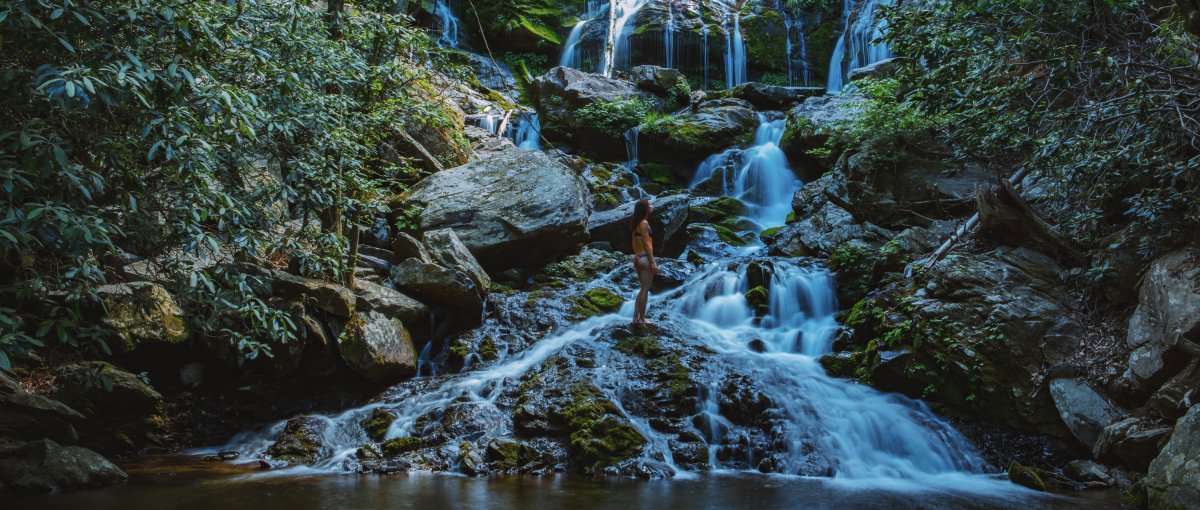 If you've seen A River Runs Through It, you know there's zen in fly fishing. North Carolina has 4,000 miles of flowing water that support trout – more than any other southeast state. Get your casting four-count rhythm in sync on the Western North Carolina Fly Fishing Trail. If you only have time for one stop on the trail, try Panthertown Creek, where groves of eastern hemlock and yellow birch shelter quiet pools. Trout also fill the waters of Burke County. Cast a line at the creeks within South Mountains State Park near Connelly Springs.
Untroubled Waters
Lakeview at Fontana near Bryson City offers liquid nirvana: a treetop soaking cabana where your tub overlooks the forest canopy. Stay the night and walk the wooded trails, get an aromatic hot towel massage, take a yoga class, or just sit on the deck and admire the Fontana Lake view. Travelers have been "taking the waters" at historic Hot Springs Resort and Spa's mineral springs since the 1790s. Stress evaporates in the magnesium-rich H2O of a private open-air cabana.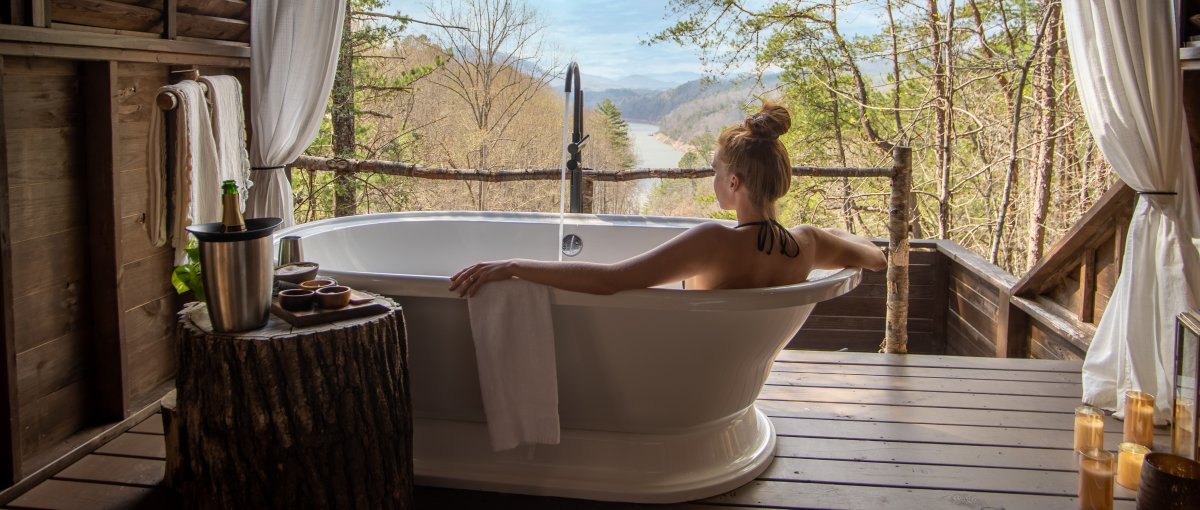 Before or after your soak, take the short hike to Lover's Leap on the Appalachian Trail – it runs right through town – or rent a raft and paddle the free-flowing French Broad River. In artsy Highlands, the European-style Old Edwards Inn resort beckons with a spa and dual outdoor mineral pools. Lie on a chaise in the serenity solarium (fountains and a stone fireplace) while waiting for an immersive bath ritual and four-hands massage (two therapists knead away).
Restorative Retreats
Settle into an antigravity chair in a cool, glowing room encased in 5 tons of rock salt crystals – then just breathe. The Salt Spa of Asheville and Himalayan Salt Cave Sanctuary uses halotherapy to release trace minerals into the air, which promotes freer breathing and deep relaxation. After a peaceful session in the cave, indulge in various forms of massage.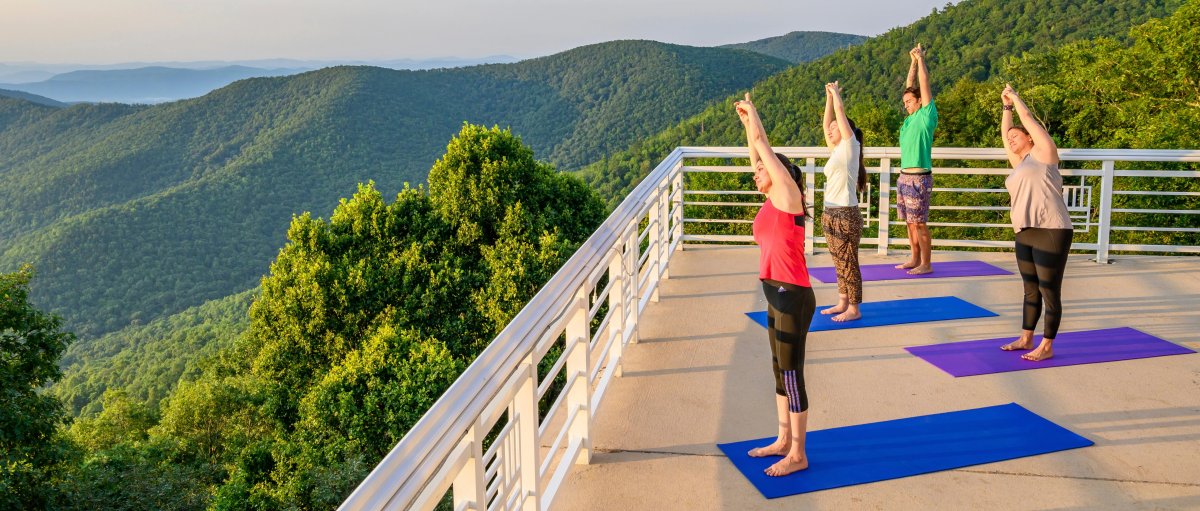 Start self-care at the Art of Living Retreat Center, an epicenter for inner change. Campus views of the Blue Ridge Mountains will help quiet your mind, but you'll also learn breathing and meditation techniques, practice yoga, hear talks on philosophy and spirituality, and spend time in the pottery studio. Meals are prepared with organic produce grown on-site.
Find more ways to relax and recharge in The Official 2023 North Carolina Travel Guide.
Updated November 15, 2022