A Family-Friendly Weekend on Bald Head Island
On Bald Head Island, you can leave behind your hectic weekday life and unplug, unwind and reconnect with your family the old-fashioned way: by slowing down, going out and doing something together.
Friday: Arrive & Search for Sea Turtles
Depart the mainland from Deep Point Marina for a 20-minute passenger ferry ride to Bald Head Island. The moment you leave the dock and your workweek life behind, you'll decompress and find yourself operating on island time. Don't forget to look for dolphins swimming alongside the ferry.
After the tram service takes you to your accommodations, jump in your golf cart – the chief mode of transportation on this car-free island – and head back to the harbor by way of Federal Road, which takes you through one of the largest maritime forests on the East Coast. Grab a Latin-inspired dinner at Delphina and dessert at Sandpiper Coffee and Ice Cream. Take your cup, cone or shake to the beach and enjoy the last rays of the day on West Beach.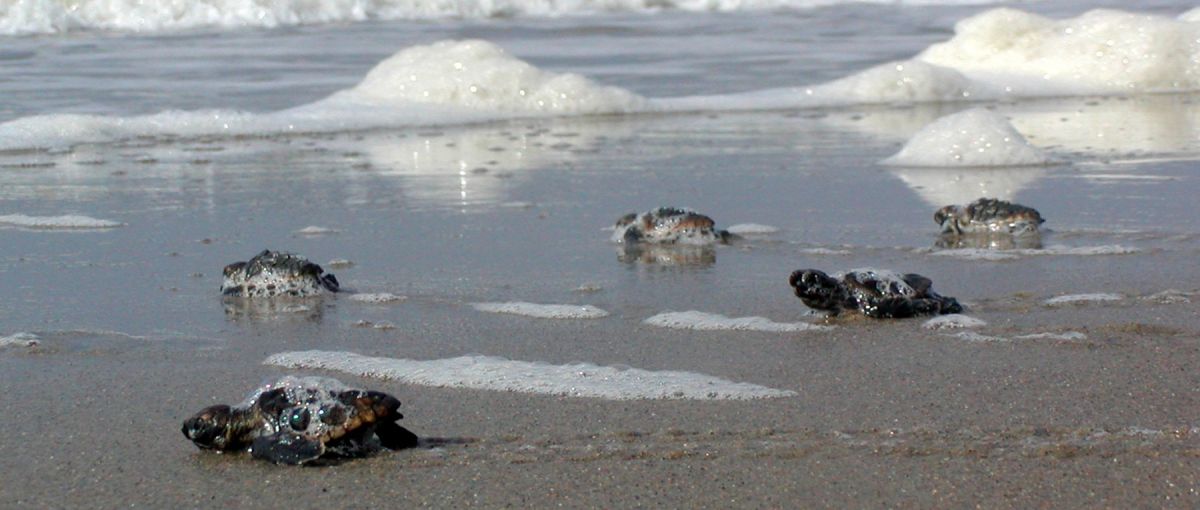 As dusk settles, head across the island to the headquarters of the Bald Head Island Conservancy, a group dedicated to preserving Bald Head Island and the flora and fauna here. In the summer season, you can join the Conservancy for a Turtle Walk – a 45-minute presentation and nighttime beach hunt for one of Bald Head Island's regular summer visitors: nesting loggerhead sea turtles. You can watch, and sometimes even touch, nesting turtles – under the watchful eye of the Sea Turtle Protection staff, of course.
Saturday: Beach, Old Baldy & a Ghost Walk
With 14 miles of beach waiting for you, there's no need to rush out and claim a spot, so sit back and enjoy breakfast at the Maritime Market before your morning swim.
Take that morning swim at the Shoals Club, where you'll find two pools in addition to the beach, which is only steps away. With towels, beach chairs and even umbrellas available, it's easy to camp out on the beach to play in the waves or lounge in a poolside seat on the deck. After you've had your fill of frolicking in the water, get a bite to eat from the al fresco Sandbar Grille, which serves everything from kid-friendly food to adult frozen beverages.
In the afternoon, climb to the top of the Old Baldy Lighthouse, affectionately referred to by locals as Old Baldy. Commissioned by Thomas Jefferson, Old Baldy is the oldest lighthouse in North Carolina, and through the displays at the onsite Smith Island Museum of History, you can learn more about its past.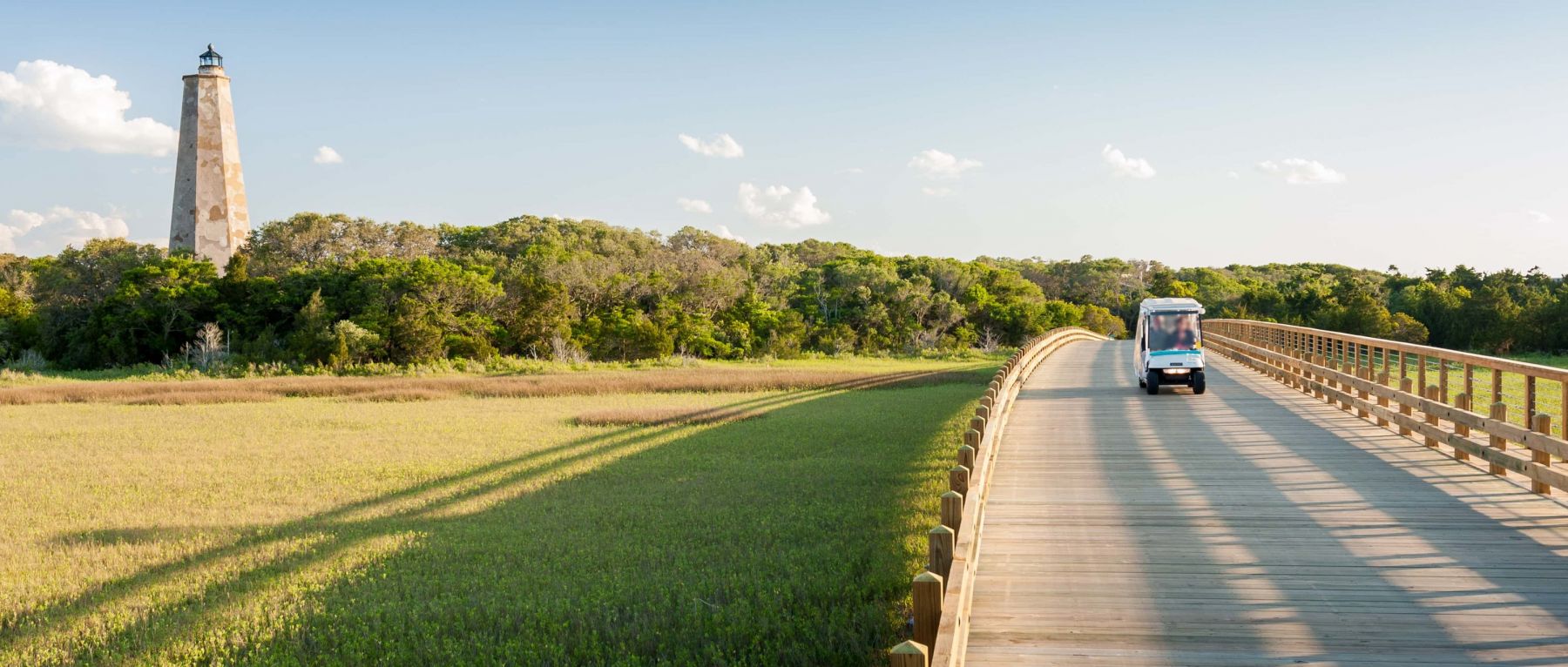 In the afternoon, join Riverside Adventure Company for a kayak or canoe tour of the winding marsh creeks behind Old Baldy. There you're sure to see a variety of marsh birds, as well as osprey and even bald eagles as they soar overhead.
Make reservations for a table on the deck at JULES' Salty Grub & Island Pub and satisfy your seafood cravings al fresco. Try the peel and eat shrimp, a grouper BLT, a fried seafood basket, or any of a number of dishes that feature fresh and local seafood.
If you're not exhausted from a day in the sun and a seafood feast, join Riverside Adventure's Ghost Walk. This family-friendly ghost walk comes in two varieties, scary and really scary, tailored to suit the group. Take a brief walking tour and meet some of the ghosts and creatures of Bald Head Island.
Sunday: Breakfast & the Beach
Squeeze in one last morning at the beach and then grab an informal breakfast at the Bald Head Island Club's Bean Bar. After you've eaten, the only thing left is simple: Catch the ferry back to Deep Point and return to the world rested, rejuvenated and reconnected to your family.
Updated June 12, 2020