Level Up the Feel-Good Factor When You Do Good on Your Trip: Plan an Eco-Friendly Visit to NC
It's no secret we're green in NC. From our rolling hills and lush forests to the glimmer of our coastline, the outdoor beauty of our state is quite simply unmatched. And that's not just luck.
Destination stewardship, green travel, eco-friendly travel, ecotourism – however you say it, the goal is the same: We want you to visit and enjoy the incredible sanctuary NC has to offer while helping us protect it for generations to come.
When we all work together, we make sure our children's children will be able to feel the magic of the abundant wetland around Old Baldy, connect to a new side of themselves visiting Linville Gorge and be inspired by all the unique natural wonders that make this state shine.
As you plan your trip, check out these spots that are featured as part of the NC GreenTravel initiative, which awards businesses based on their environmental stewardship and all they're doing to preserve our state and make it a fantastic visit for you.
Mountains
1

Old Edwards Inn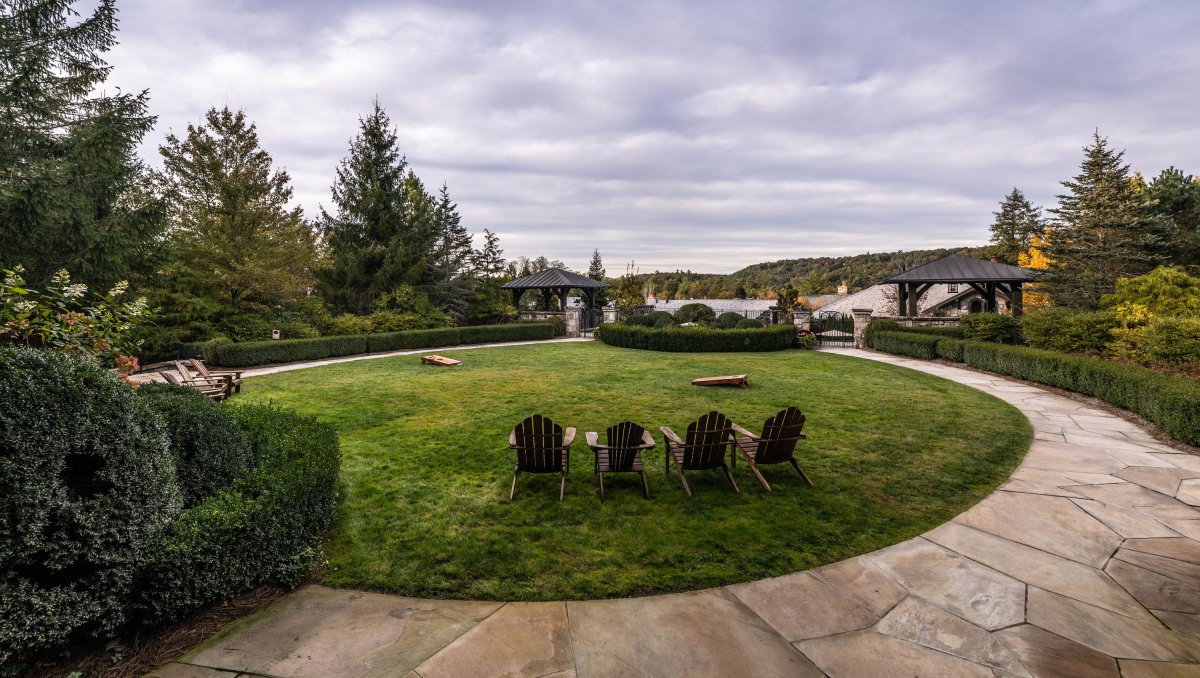 1

Old Edwards Inn

Highlands

See on map
Staying in luxury at a resort focused on organic experiences? Bliss! From the spa (uses natural ingredients sourced from around the world and their own gardens) and the golf course (water stations have replaced bottled water) to the restaurants (hand-crafted dishes with farm-fresh and sustainable products) and guest rooms (optional linen changes and energy-efficient light bulbs), every detail of this NC GreenTravel lodging provider is seen as an opportunity to go green. Get a taste of it all – not to mention mountain views for days – when you book with a package.
2

Cottages at Springhouse Farm
2

Cottages at Springhouse Farm

Marion

See on map
Nearly 100 acres of serene woodland make up this eco retreat where each of the six cabins – which were built using reclaimed lumber and timber from the land they stand on – includes a hot tub, fireplace, outdoor grill and fully equipped kitchen. Outdoor enthusiasts will thrive on private hiking trails (keeping to the trail helps protect trailside plants that were preserved when building the cabins), and birders will have a ball: Springhouse Farm is part of the North Carolina Birding Trail. Go ahead and bring your pup – the cabins are pet-friendly – and follow these travel tips so you both can have the best trip ever.
3

Stardust Cellars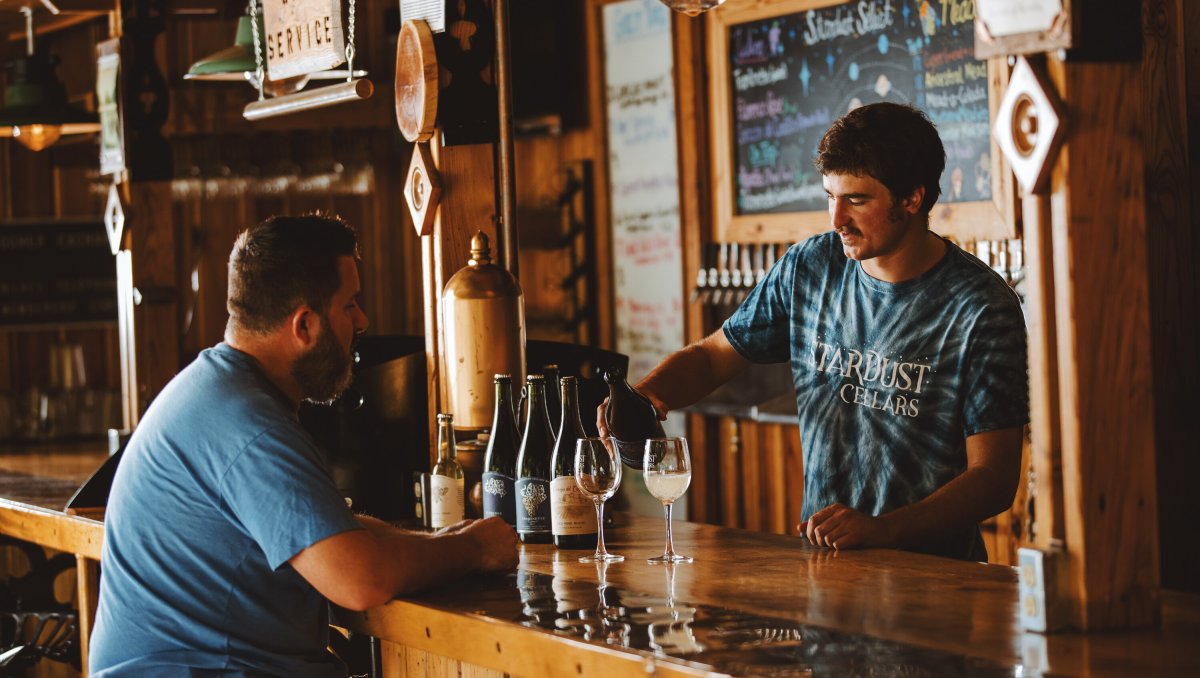 3

Stardust Cellars

Wilkesboro

See on map
As North Carolina's first and only biodynamic vineyard – meaning the vineyard itself is considered a closed ecosystem and follows a sustainable approach with organic materials used throughout – Stardust Cellars practices sustainability from seeding to bottling. Enjoy a glass of award-winning wine or mead in the tasting room, or bring it outside to take in the views in front of a fire pit. If this is your first dabble with mead, order the flight to sample all the unique tastes and flavors of Appalachia, and pair it with a dessert crepe made on-site.
4

F.A.R.M. Cafe

Boone

See on map
F.A.R.M. Café – which stands for "feed all regardless of means" – is a cheery, quick-service spot that serves a new themed meal every day with seasonal vegetables, sustainably raised meats and other local food items. It's always delicious no matter what's on the menu, and the café's pay-as-you-can model is even better: Everybody eats regardless of their means. The bistro also utilizes "ugly" produce from local farms for its Full Circle Program, which prepares nutritious meals that are delivered to local nonprofits. Boone also offers a free bus system, making public transportation a no-brainer for getting around this mountain town (fewer cars on the road mean less carbon emissions). Explore Boone has tons more ecotourism information and tips for protecting the outdoors too.
5

French Broad Chocolates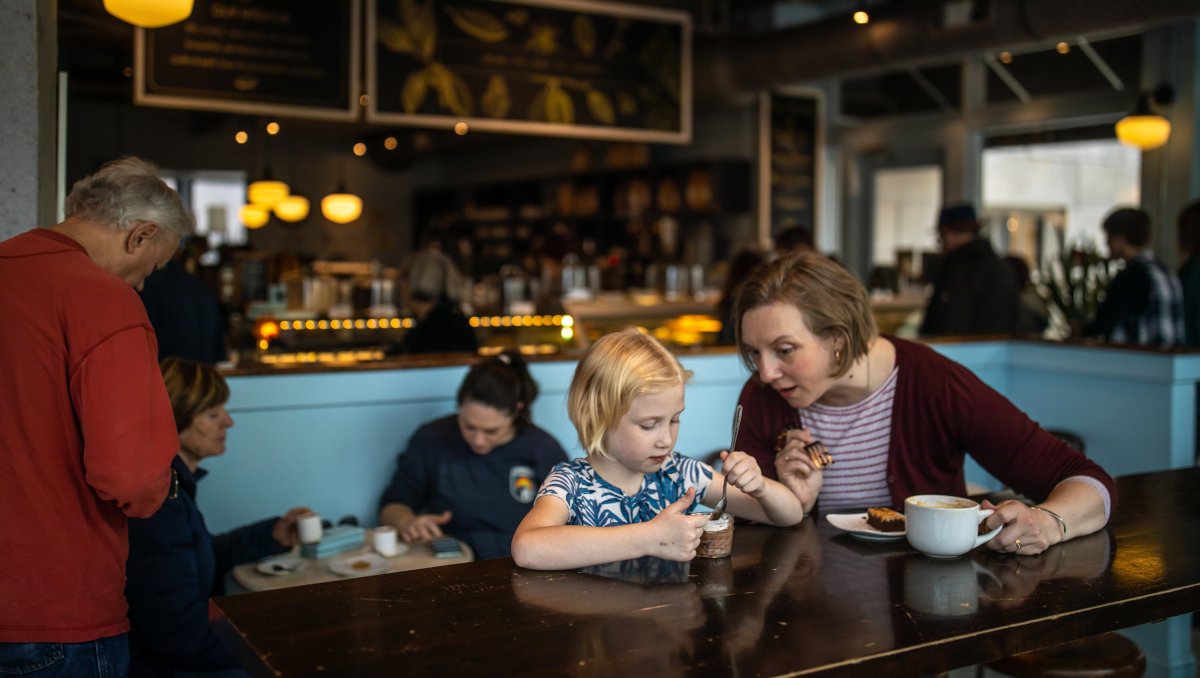 5

French Broad Chocolates

Asheville

See on map
How sweet it is to snack on treats sourced with integrity, and that's exactly what you'll find at French Broad Chocolates. Founders Dan and Jael made their pilgrimage from Costa Rica to Asheville on a bus running on waste fryer oil, and their commitment to sustainability has been strong ever since. French Broad is a Certified B Corporation, meaning they're committed to social and environment ethics while improving quality of life in their communities through business. Visit one of the three Asheville locations to sample bonbons, chocolate bars, ice cream and other sweets.
Piedmont
6

Proximity Hotel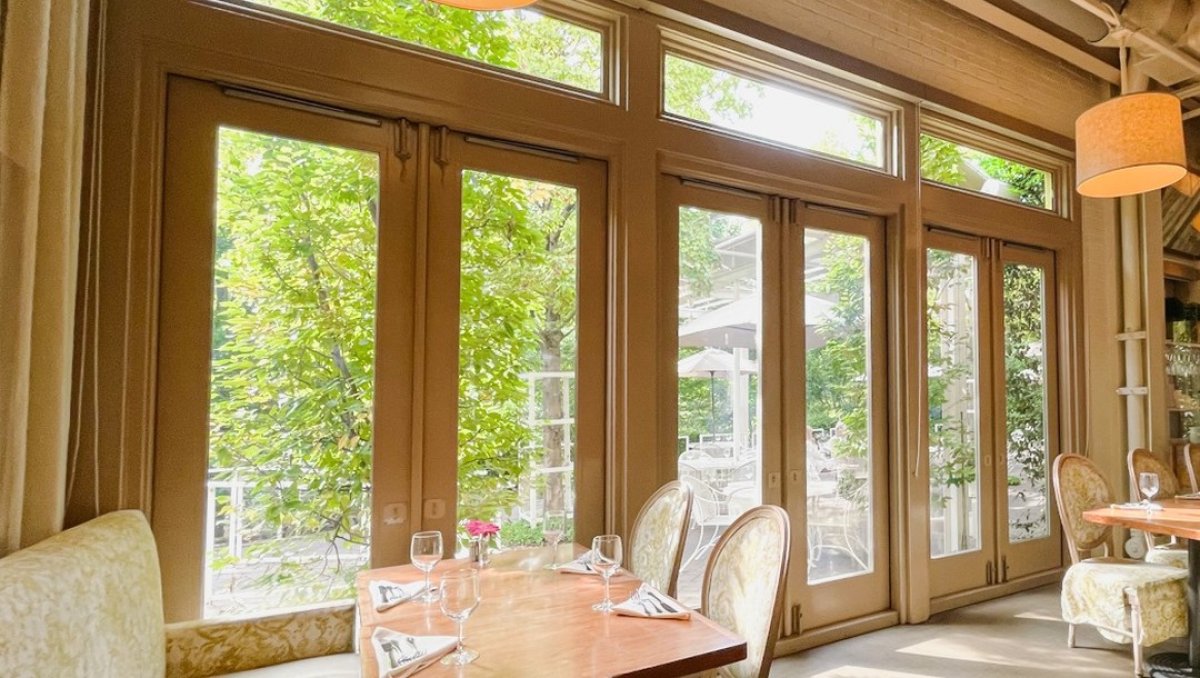 6

Proximity Hotel

Greensboro

See on map
This AAA Four-Diamond hotel is the first in the country to earn a LEED Platinum rating from the US Green Building Council. In addition to design and construction, other initiatives include sourcing food, beverages, supplies and equipment that's made sustainably whenever possible; high-efficiency plumbing; focusing on energy and water use (like utilizing a solar water-heating system); and elevators that generate electricity. Print Works Bistro, located adjacent to Proximity, is also the first restaurant in the US to earn a LEED Platinum rating. Complimentary bikes and helmets from the hotel also make it easy to explore Greensboro without leaving a carbon footprint.
7

The Ritz-Carlton

Charlotte

See on map
As the first LEED Gold-certified hotel in the Charlotte area (and the first within the Ritz-Carlton hotel company), this Uptown luxury hotel is dedicated to the environment. Highlights include a vegetated roof, onsite beehives providing natural honey for the hotel, local food and drink items, organic spa products, and complimentary parking for electric or hybrid vehicles. Guests who wish to spend Saturday morning observing a breathtaking view of the city amid the hotel's vegetation are encouraged to join a "Green Behind the Scenes" eco-tour. One of the hotel's tour-certified guides leads guests through the property's green practices, ending on the penthouse level for a view of the urban cultivator and rooftop garden.
8

Willabee Market

Vass

See on map
Promoting the health of both humans and honeybees, Willabee Market exists to educate on the importance of bees and to connect with the community by placing hives throughout the area. Zero-waste products range from beeswax lip balm and bars of soap to crayons and sunscreen – even wedding cakes! Don't forget to bring home honey-sweetened baked goods from the market as well.
9

Mystic Farm & Distillery
9

Mystic Farm & Distillery

Durham

See on map
Thanks to a 50w solar power system, Mystic Farm & Distillery is the largest solar bourbon distillery in the world and the only farm distillery in the Triangle. Add in 100 percent locally grown grain on 108 leased acres, zero-waste production operations, plus locally and regionally sourced items (think using sustainable Appalachian oak barrels in the distilling process, locally printed labels and recycled pallets), the commitment to sustainability is clear. Spirits include a number of bourbon whiskeys – including coffee-finished and cacao nib-finished options – vodka and gin.
10

North Carolina Zoo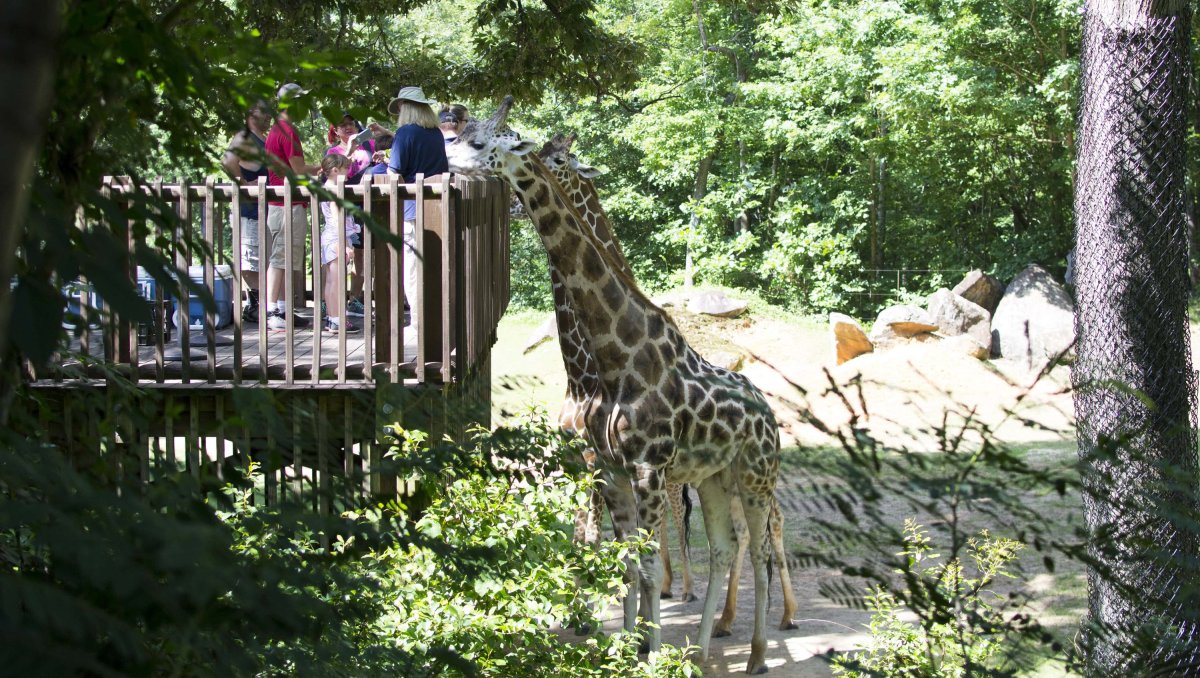 10

North Carolina Zoo

Asheboro

See on map
The world's largest natural habitat zoo cares as much about reducing its impact as it does about animals – both inside the zoo and out. For more than 30 years, the zoo has been growing its green practices, which now include minimizing HVAC use, installing high-efficiency lighting, paper-conserving and single-use plastic-reducing measures, composting 2,000 tons of manure and organic waste annually and much more. Simply visiting the zoo's 2,600 acres and 1,800 animals helps support conservation efforts both locally and globally.
Coast
11

Big Mill Bed & Breakfast
11

Big Mill Bed & Breakfast

Williamston

See on map
Innkeeper Chloe Tuttle grew up on the farm that is now Big Mill and has carried on its legacy of sustainable traditions. Offering long-term rentals in the peaceful Coastal Plain, Big Mill weaves green practices throughout the entire property, like utilizing recycled wood and building materials during renovations, using energy-efficient appliances, offering earth-friendly bath products, and growing all fruit and pecans organically. Kids and anglers will love casting a line in the two lakes on the grounds, especially when using these helpful tips (Secure those bait containers so they don't fly into the water!) that help keep the water pristine and our wildlife safe.
12

Beaufort Hotel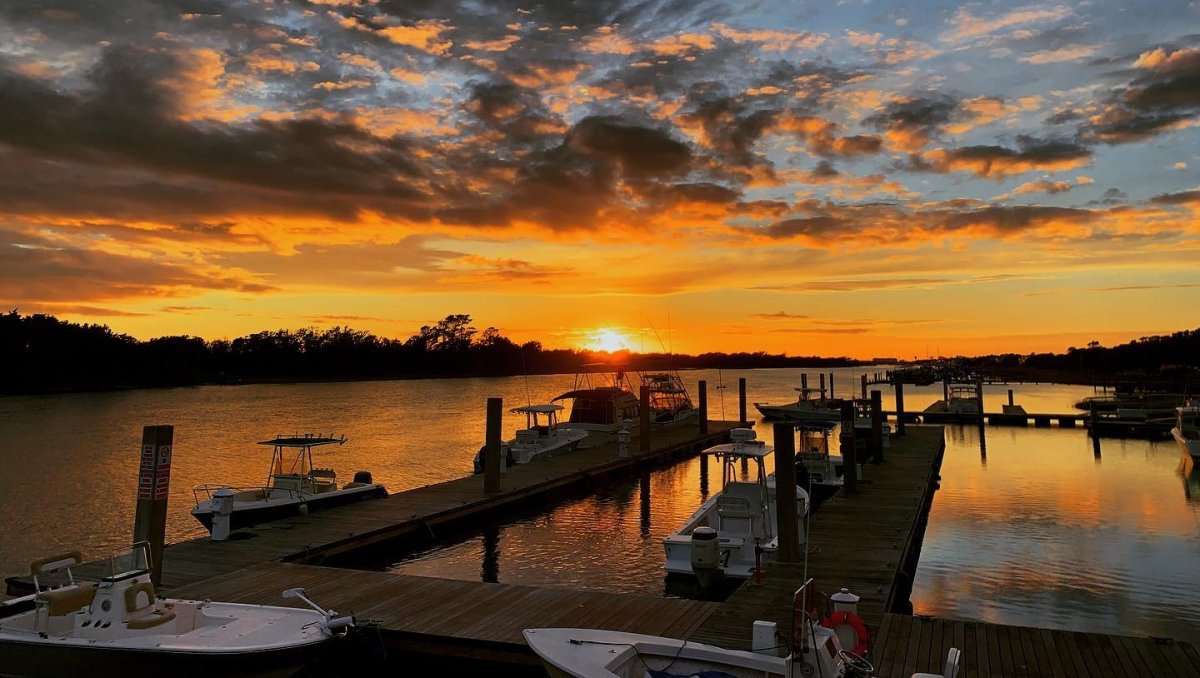 12

Beaufort Hotel

Beaufort

See on map
Scoring the highest sustainability score out of the NC GreenTravel Initiative's 80-plus lodging partners, Beaufort Hotel is Carteret County's first full-service Green Hotel. Not only does USA Today's No. 1 "Best Boutique Hotel" offer relaxing waterfront digs, it also reduces its footprint through several initiatives including a Plastic Ocean Project and a partnership with Clean the World, which helps to recycle and reuse complimentary items. Don't forget to head to 34° North, the hotel's onsite restaurant, for fresh, locally sourced eats and a front-row seat to sunsets over the water.
13

Ghost Fleet Oyster Co.
13

Ghost Fleet Oyster Co.

Hampstead

See on map
Embark on a customizable oyster tour with Ghost Fleet Oyster Co. A five-star certified Ocean Friendly Establishment, Ghost Fleet strives to reduce its plastic waste and environmental impact. Whether you're on a romantic sunset cruise, stopping at a local restaurant or making a pitstop for an island stroll, each tour includes helpful information about oyster farms straight from the oyster farmer's mouth. Find similar tours and events on the NC Oyster Trail, which offers experiences that help sustain and grow local oysters while supporting a healthy coast.
14

Rx Chicken & Oysters

Wilmington

See on map
The popular Rx Restaurant and Bar got a revamp in 2022, and it will be opening as Rx Chicken & Oysters in 2023. During the transition, owners James and Sarah Doss began growing their own oysters – lovingly called "Lucy Beas" – and obtained commercial fishing and dealer's licenses, meaning you'll be eating fish that's as fresh as it gets. On top of it all, lionfish will be the focus. Why? It's an invasive species that destroys reefs and decimates local fish populations – but they're absolutely delicious to eat. Once the doors open, all the food will be prepared in a more energy-efficient kitchen as well.
15

The Swamp Park

Ocean Isle Beach

See on map
Designed around the land and built with as little disturbance as possible, the family-friendly Swamp Park focuses on the natural environment in NC's Brunswick Islands. So, whether you're flying through the trees on a two-hour zip line tour, climbing through the 53 obstacles at the aerial park, getting muddy on an ATV or relaxing on a swamp boat tour – it's all fun with a side of education on the ecological benefits of natural habitats. Don't miss the alligators at the on-site reptile sanctuary either.
Visit Outdoor NC for additional tips such as our 7 Outdoor NC Leave No Trace Principles that will help you to connect with nature and preserve the natural beauty of our state while you're here.
Updated May 4, 2023