8 Instagram-Worthy Spots in the Brunswick Islands
Finding the words to describe a Brunswick Islands visit to friends, family and followers is a tough task. Sure, bright blue water, warm sand and lush coastal forests are accurate, but even those adjectives don't fully represent what vacations are like here. It's much easier to show them.
Ocean Piers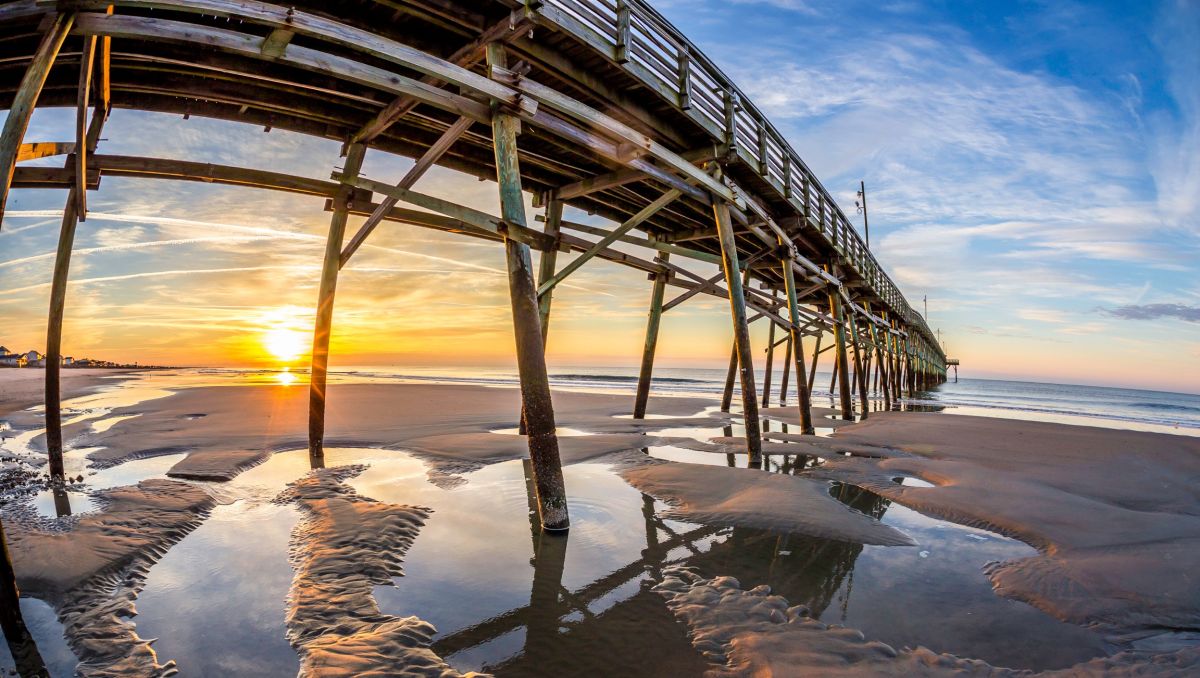 Ocean Piers
On, under or in the background, piers make your pictures quintessentially beachy. Choose from five, including 893-foot Ocean Crest Pier – complete with a tackle shop where special orders are available – and 905-foot Sunset Beach Pier, which stands over the remains of Vesta, a Civil War-era blockade runner. Bring your tackle or rent some for a chance to capture the catch of the day – including silver-sided mackerel, red and black drum, and bluefish – in your photo.
Kindred Spirit Mailbox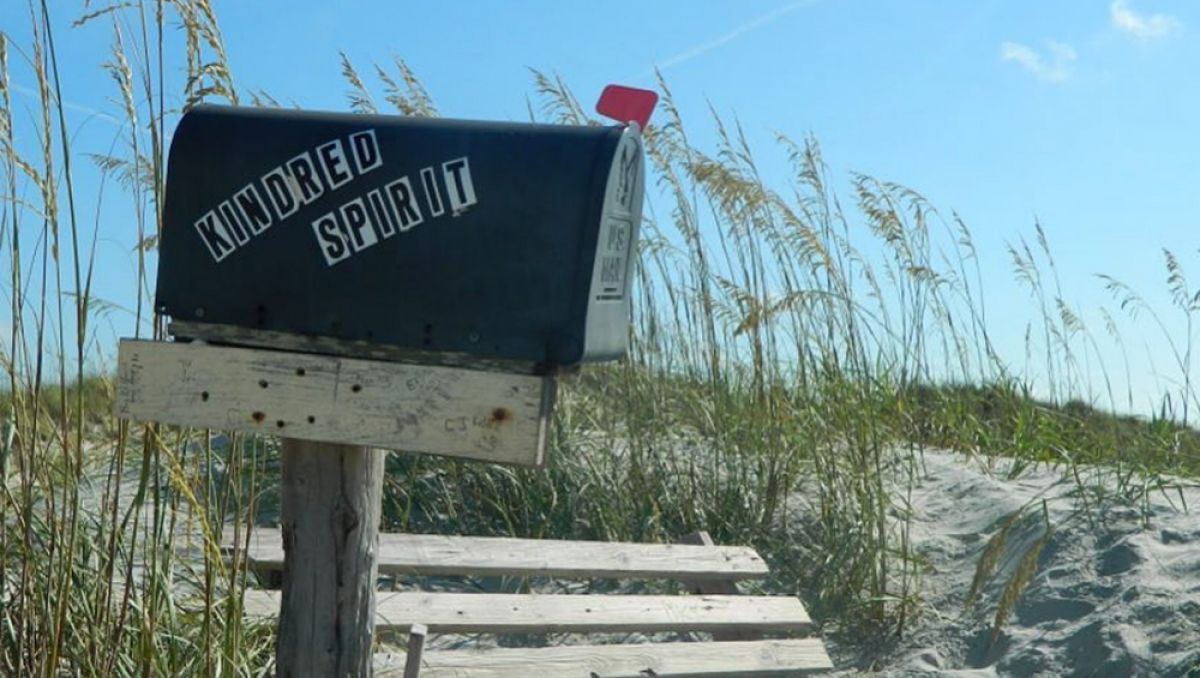 Kindred Spirit Mailbox
Between Bird Island's dunes stands Kindred Spirit Mailbox. It's filled with written wishes, secrets and whatever else was on the minds of its thousands of visitors. Read them and add yours by leaving the Sunset Beach access, keeping the pier behind you and watching for the U.S. flag flying above the mailbox. A picture here is worth more than a thousand words if you're a fan of Nicholas Sparks, whose novel Every Breath references the mailbox, one of many local sites he's described in his books or that have starred in other movies and TV shows.
Lighthouses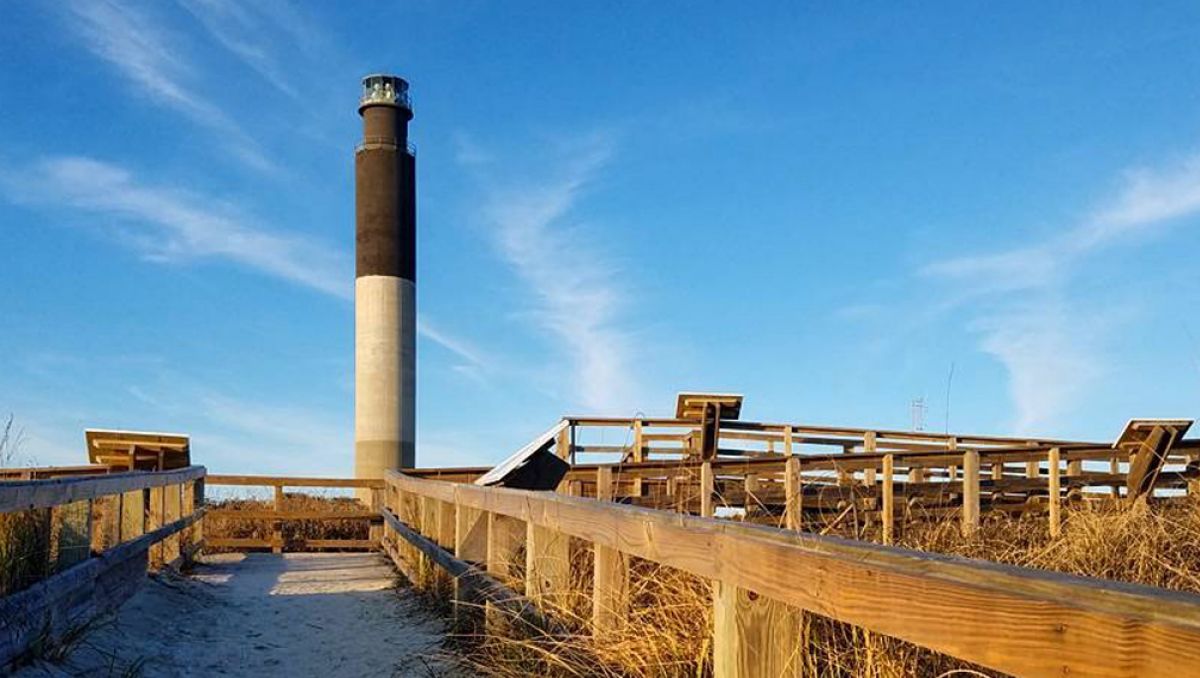 Lighthouses
The Brunswick Islands are home to North Carolina's oldest-standing and newest lighthouses. Hop on the ferry at Southport to nature-filled and car-free Bald Head Island, where panoramic pictures are waiting at the top of 200-year-old Old Baldy, 108 spiral steps up. Across the Cape Fear River, you'll need a reservation to scale Oak Island Lighthouse's steep ship ladders, though equally impressive pictures of it are taken from Caswell Beach. While you're there, get closeups of seashells, including the rare Giant Tun, which is white or light brown in color and up to 7 inches long.
Calabash Waterfront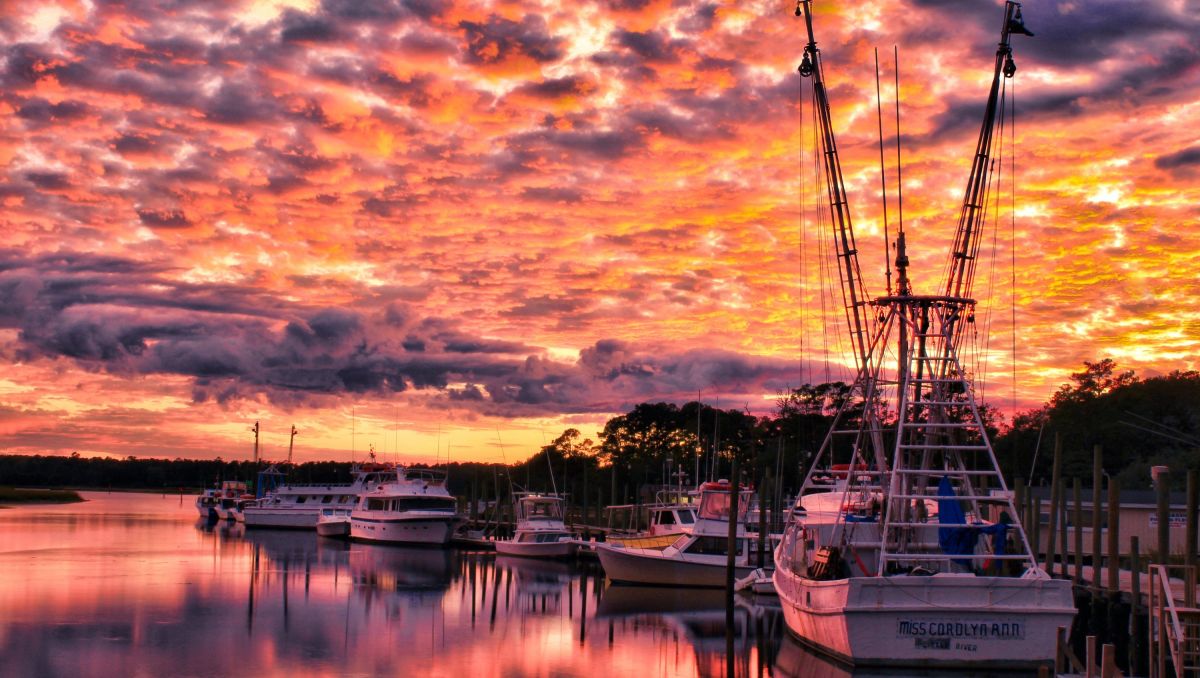 Calabash Waterfront
The nets, lines and masts of the shrimp and charter boats docked along the Intracoastal Waterway and Calabash River in the self-proclaimed "Seafood Capital of the World" make interesting compositions. So do the sprawling and long-lived oaks, whose twisted branches sheltered the first fishermen-turned-seafood cooks. They share the mainland with about 40 shops and restaurants, including Calabash Creamery. Its fun flavors of homemade ice cream – including the brightly colored tangerine- and pineapple-flavored Carolina Sunshine – are on a rotating schedule but always make a perfect vacation picture.
Southport Yacht Basin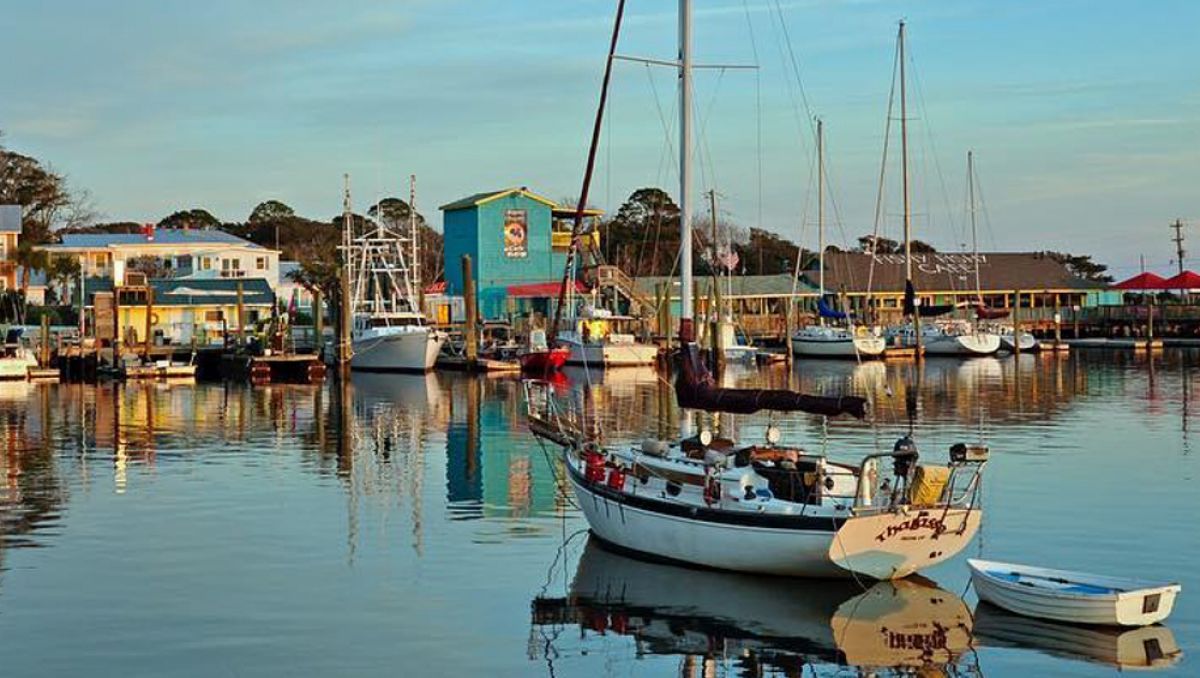 Southport Yacht Basin
Capture the islands' connections to their natural roots at the Southport Yacht Basin, where the Intracoastal Waterway, Cape Fear River and Atlantic Ocean meet. Visit Southport Marina for a boat rental, which will get you out on the water for the chance to see dolphins. And there's more wildlife to photograph, from wading birds to skittering fiddler crabs, while strolling the 1/8-mile Marsh Walk. Save some phone battery for the views from the waterside gazebo at the wooden boardwalk's end.
Waterfront Dining
Waterfront Dining
Instagram is perfect for sharing delicious meals at the variety of local restaurants. Hold your phone horizontally to frame the big portions of lightly breaded and perfectly fried shrimp, clams, fish and oysters at Calabash Waterfront Seafood Shack. Admire the beautiful riverfront view from Fishy Fishy Café as you enjoy its specialties such as bacon-wrapped stuffed shrimp and blackened salmon. Seafood and homemade desserts will capture your focus at The Frying Pan, named for the nearby shoal, whose shipwrecks are described at North Carolina Maritime Museum at Southport.
Holden Beach Waterway
Holden Beach Waterway
Action shots are the game at waterfront Holden Beach Pavilion and fishing pier. It rocks with summer concerts and festivals, including Days at the Dock, whose cardboard box paddle races help kick off the warm-weather season, and NC Festival by the Sea, which winds things down with live music and arts and crafts. There are more pictures to take at Bridgeview Park's playground, bocce ball courts and kayak launch, along with a stretching view of Holden Beach Bridge, which arcs across the sky, creating clearance for big boats sailing the Intracoastal Waterway below.
Beautiful Beaches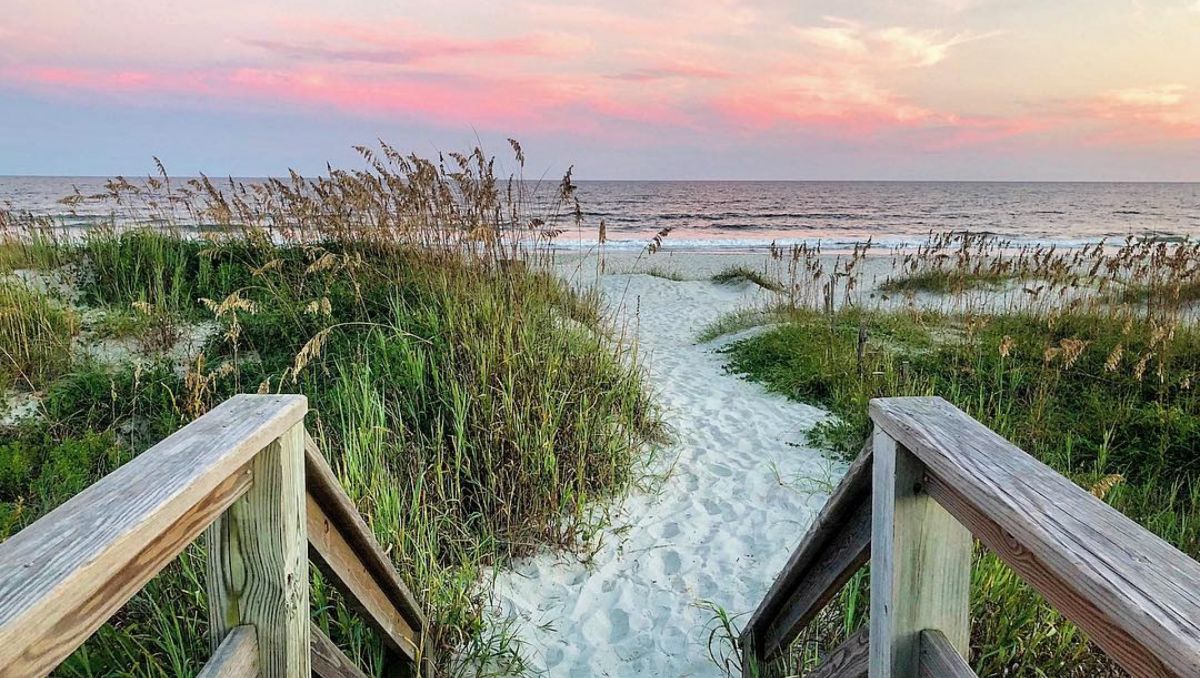 Beautiful Beaches
It wouldn't be a beach trip without sand and surf shots, and there are plenty to take along the Brunswick Islands' 45 miles of pristine beaches, starting at Sunset Beach, which National Geographic named one of the "21 Best Beaches in the World" in 2017. Visit during fall through winter, and the beach's east-west orientation provides the unique opportunity to capture the sun rising and setting while you're standing in the same spot. And with a little luck and no camera flash, you can catch the islands' rarest summer sights: Adult sea turtles making nests, or their hatchlings returning to the ocean by moonlight.
This article was produced in partnership with NC's Brunswick Islands.
Updated May 16, 2023