Fayetteville: Land of the Fun, Home of the Adventure
The Fayetteville area is home to the U.S. Army's most populous base, Fort Liberty. The community wears this distinction proudly and shows its appreciation by actively pursuing the freedoms those soldiers protect. During your visit, experience the area like a local – from parks and museums to breweries and zip lines – and relish in the excitement that's found around every turn. Come and see America's first Military Sanctuary Community.
Pursue Adventure
Historic downtown Fayetteville's ongoing revitalization has brought shopping, entertainment and the North Carolina Veterans Park. Built with materials and landscaping from all 100 North Carolina counties, it salutes military members past and present. Start at the visitors center, where you'll find a chandelier made of 33,500 military ID tags – better known as dog tags. Then walk among the outdoor art installations, including cast hands, open and affixed at shoulder height, that represent the oath each soldier takes to defend the country.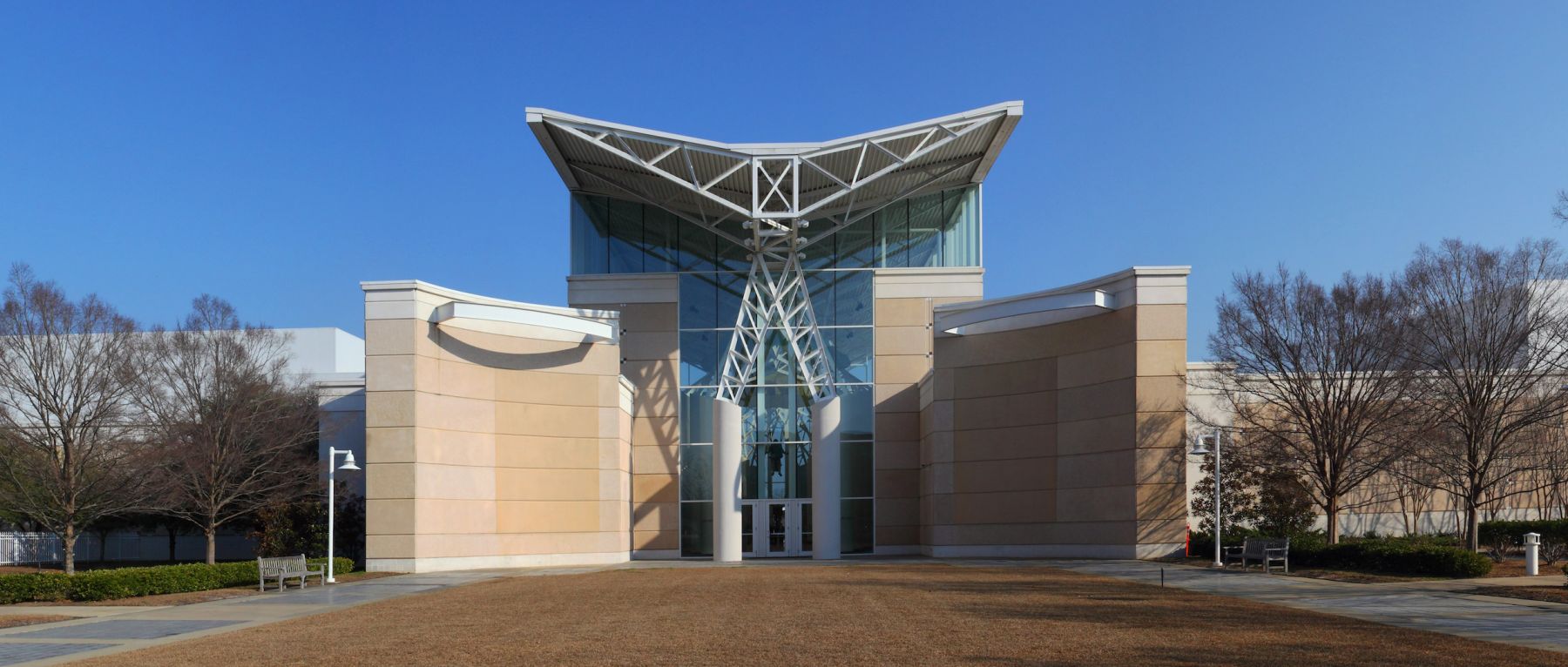 Follow the walkway across Walter Street to the Airborne & Special Operations Museum, where Iron Mike, a 16-foot statue from Fort Liberty, welcomes you. Take a couple of hours for a self-guided tour of exhibits detailing tactics and tools used by these elite soldiers. Save time for the Pritzker Simulator, where your seat pitches and yaws in step with films, mimicking the sensation of helicopter rides and parachute jumps.
Explore craft beer at Huske Hardware House Restaurant and Brewery. Try a flight, which includes samples of its year-round beers and a seasonal brew, such as Pumpkin Porter. Step out on the patio and enjoy a meal, from salads to steaks. It's best known for English gastropub specialties such as fish and chips.
Pursue Family
ZipQuest Waterfall and Treetop Adventure is one of USA Today's "10 Great U.S. Ziplines." Enjoy a unique perspective of the forest and inspiring views of two-story Carver's Falls as you zip between platforms tucked high in the canopy on its Waterfall Expedition. Experienced guides ensure your safety during the 2.5-hour tour, so all you have to worry about is remembering everything you'll experience.
There's plenty to entertain you at Putt-Putt Fun Center, regardless of your age. Hit a round of mini-golf, play laser tag or race go-karts. Keep track of your game room winnings on a card instead of tickets, and redeem the points for prizes.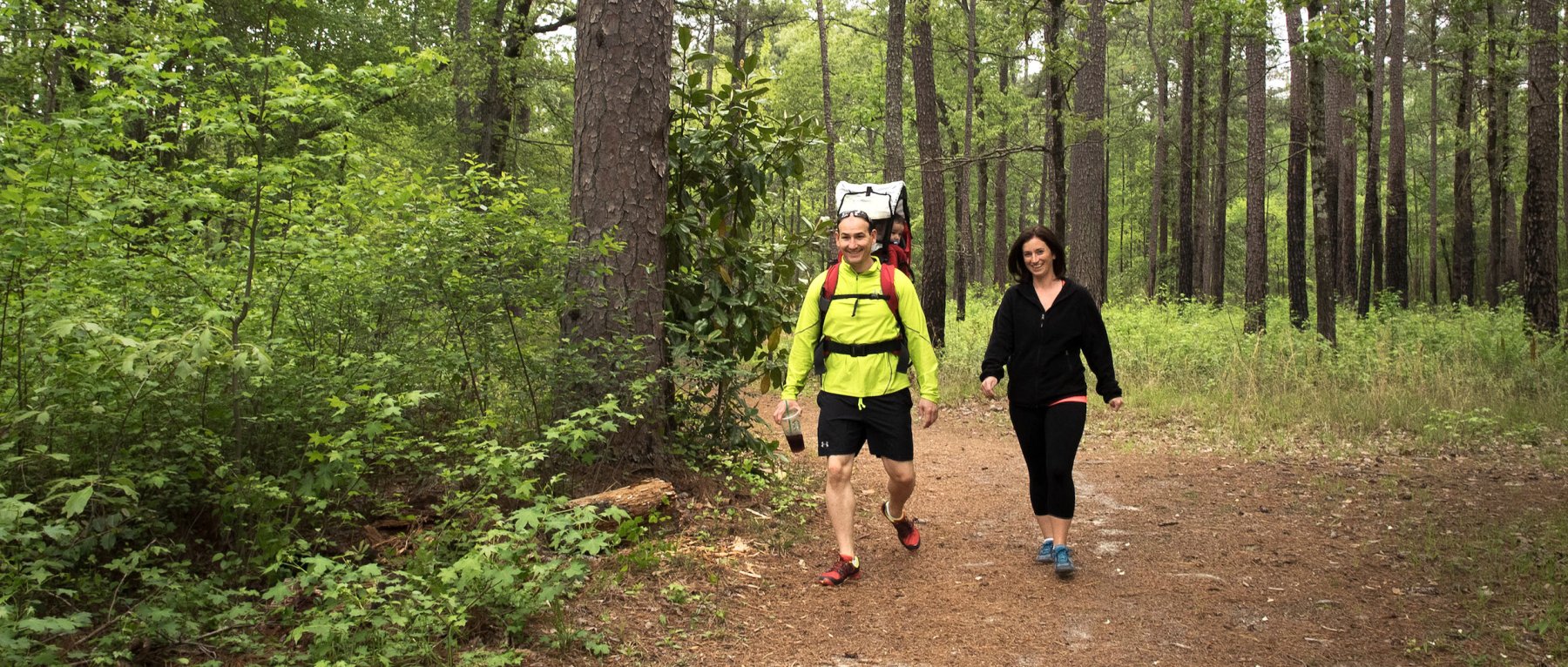 One of the newest state parks, Carvers Creek was once the winter estate of James Stillman Rockefeller, whose grandfather and great uncle founded Standard Oil. Hike its two trails, which traverse longleaf pine forests – home to endangered red-cockaded woodpeckers – pass the homestead and circle the Millpond, where bass, bluegills and catfish are ready to be caught. Pack a lunch; picnic tables, including some near grills, are located throughout the park.
Pursue Friendship
The annual 5-kilometer Color Run in June is about being active, not competitive. Dress in white and join others in one of the waves leaving from the Crown Complex, which also hosts concerts and the Marksmen hockey team. At each kilometer, your group will be doused with different colors. Stick around for music and dancing at the post-race party.
No matter how many picky eaters there are in your group, everyone will find what they crave at one of the more than 20 eateries at the Cross Creek Mall food court. Afterward, explore the mall's 100-plus stores, from small boutiques to large department stores.
Military personnel and civilians shoot together at Fort Liberty Clay Target Center, where there are 12 skeet and six trap competition-level fields. Schedule an instructor to help improve your technique. Bring your friends and see whose aim is best; loser buys at the onsite snack bar. Extend your visit by reserving an RV site or sharing a meal at one of the gazebos and barbecue grills.
Pursue Freedom
If you're planning a visit during Fourth of July weekend, you'll have the opportunity to attend several events celebrating our nation's birthday, including the Fayetteville Symphony Orchestra's annual Independence Day Concert, Minor League Baseball and Fort Liberty's 4th of July Celebration.
But you're close to the action regardless of the time of year you visit. Choose your team, the game and which of the seven fields you'll start on at Black River Paintball. Players typically spend about four hours playing six to eight games. Bring your gear, or rent it at the pro shop. And be sure to wear long sleeves and pants for protection from the slight sting of a paintball hit.
You can bicycle, rollerblade, jog or walk the paved 5.3-mile Cape Fear River Trail. It has rolling hills, but the views make up for the extra effort. Find signs identifying some of the 700 plant and 150 bird species, restrooms, benches and tables along the way. Start at Clark Park, where a nature center offers exhibits and a canoe launch; or Jordan Soccer Complex, which is closer to the trail's covered bridge.
Experience fun in the sun at the Smith Lake Recreation Area beach, where concessions are also available. Afterward, hike trails, fish from shore or a kayak, and spend the night in a rental cabin or the campground.
Pursue Love
Fayetteville's Haymount Historic District includes a nearly 200-year-old home, Colonial Revival architecture examples and national recognition. Just down Hay Street in downtown is Circa 1800, which uses as many local ingredients as possible and only carries North Carolina beers on tap. It serves brunch Saturdays and Sundays – order up the Banana Pudding French Toast or Chicken and Waffles.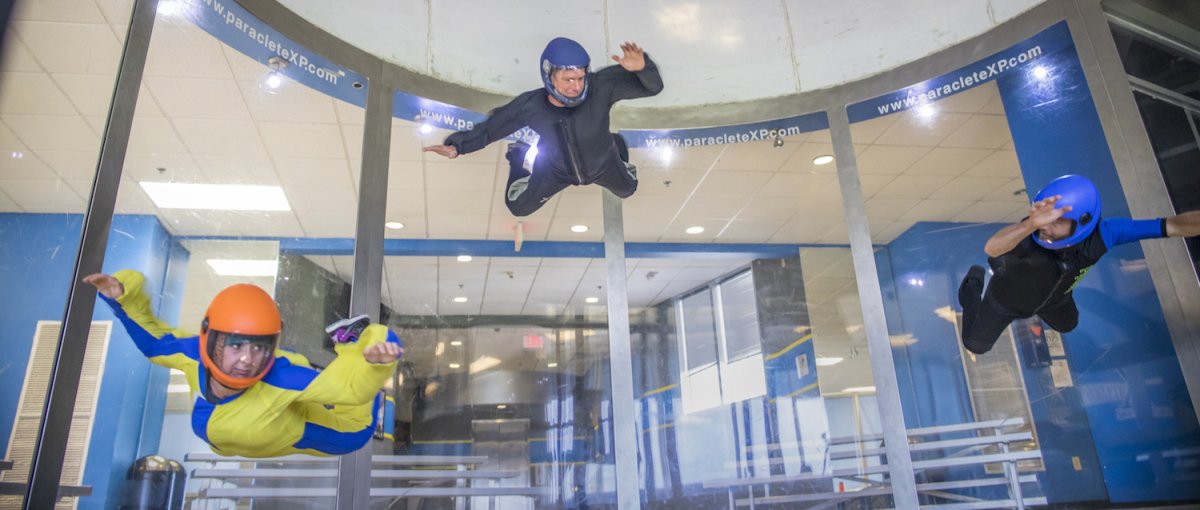 You may need to give yourself enough time to recover from a food coma. Then it's off to revel in the feeling of flight at Paraclete XP Indoor Skydiving. Patient instructors will teach you to float, spin and tumble in the fast-moving vertical column of air.
Then enjoy some quiet time while strolling among more than 1,000 rose bushes at the Fayetteville Rose Garden. They bloom from April until the first frost. Schedule a tour with one of the horticulturalists, who can tell you about the garden's history and the 35 varieties grown.
This article was produced in partnership with the Fayetteville Area Convention and Visitors Bureau.
Updated July 5, 2021