Behind the Scenes of 'Three Billboards Outside Ebbing, Missouri'
Western North Carolina is no stranger to the Hollywood spotlight, thanks to films such as The Fugitive, Dirty Dancing and The Hunger Games having filmed here. Fox Searchlight's Oscar-winning Three Billboards Outside Ebbing, Missouri now makes a star turn. Fans of the movie will enjoy exploring the North Carolina towns where Three Billboards... was filmed.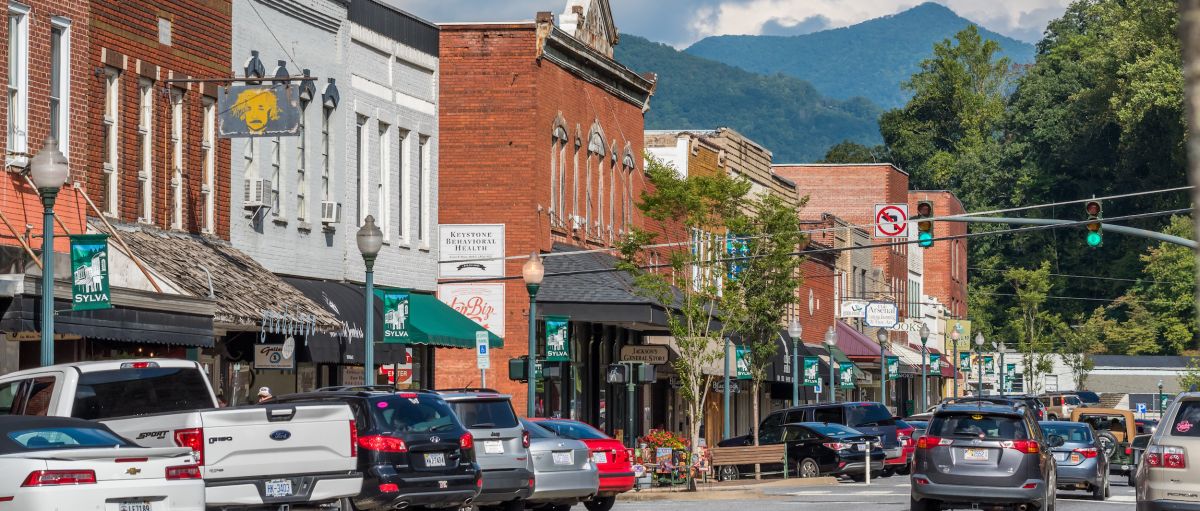 In Sylva, you can can walk in the shoes of Mildred Hayes (Frances McDormand) as she battles with her community to dig deeper into her daughter's violent death. A journey into writer-director Martin McDonagh's creation of fictional Ebbing covers other cinematic North Carolina towns including Dillsboro, Black Mountain and Maggie Valley.
Day 1: Sylva and Dillsboro
Follow the cue from McDonagh's opening scene and take in Sylva from the Jackson County Historic Courthouse, now the public library. It's worth climbing the 107 steps to view the surrounding mountains and the restaurants, boutiques, galleries and bookshops, which are interspersed with sites from the film: the Ebbing Police Department, Red Welby's advertising company and Officer Dixon's house.
Take the path from the 1914 Courthouse to City Lights Café, a local hangout. Popular with cast and crew, it serves coffee, light bites, beer and wine, which customers can enjoy on the outdoor patio.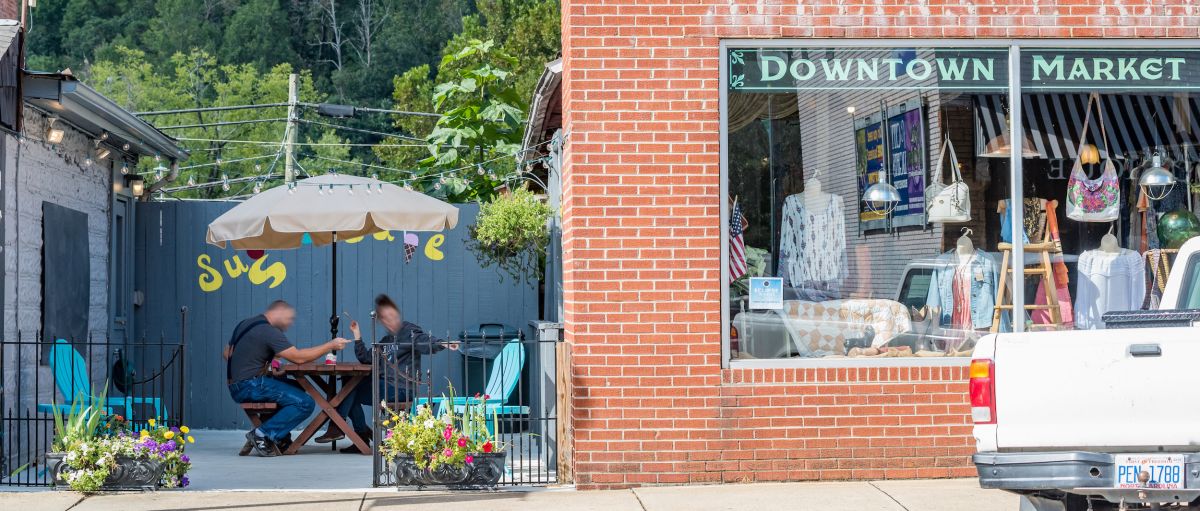 West Main leads to another not-to-miss site. Red Welby's office was on the second floor of the Jackson's General Store building. The office space is private, but you can see the notorious window from the sidewalk. Other stops that define Sylva's quirky charm include the Tuckaseegee Fly Shop, a retail fly shop and guide service.
Before leaving for Dillsboro, drive down Cowan Street to see the building that was Dixon's house. Travelers should respect that it's a private residence.
A five-minute drive from downtown Sylva, country inns and mountain views invite a walk along the Tuckasegee River before exploring the century-old storefronts with rustic gift shops and galleries. A priority stop includes Dillsboro Chocolate Factory for some sweets.
Book at room at the Dillsboro Inn, an eco-tourist sanctuary that offers direct river access for guests.
Day 2: Black Mountain
While Sylva provided the perfect stand-in for Ebbing, it didn't have an isolated road with a house that could double as Mildred's. McDonagh chose North Fork Left Fork Road, which circles Black Mountain. Though the billboards created by the production team are no longer there, the scenic road is worth the drive.
Once known as the "Front Porch of North Carolina" and now branded as the "Little Town that Rocks," Black Mountain offers spectacular views of the Blue Ridge Mountains with nationally recognized arts, handmade crafts and local food markets. Its friendly character and graceful setting attract botanists, hikers, travelers, and others seeking to connect with nature and the outdoors.
Visitors can grab a Duck Rabbit Beer (made in Farmville) at The Town Pump Tavern, the bar where Dixon and other Ebbing locals hang out after a long day. Bring cash; the tavern doesn't take credit or debit cards. Black Mountain Pizza + Ale House makes a great choice for sampling local microbrews, listening to live music or cheering on your favorite sports team.
Plan to stay at the Red Rocker Inn, an 1896 Victorian bed and breakfast in the heart of the town. It features a casual/fine-dining restaurant that sources local and organic ingredients.
Visitors can find plentiful hiking and biking trails within minutes of the Red Rocker ― from up in the fringes of Montreat, to across Ridgecrest to Old Fort, to the trails behind North Carolina Highway 9. These trails vary in skill level from a beginner's hike to Lookout Point to a strenuous trek across the Seven Sisters range.
Day 3: Asheville and Maggie Valley
Eclectic Asheville knows cinema. Biltmore House and the city itself have appeared on screen in everything from Being There and Patch Adams to Masterminds. And stars from The Hunger Games as well as Three Billboards... have spent time here while filming.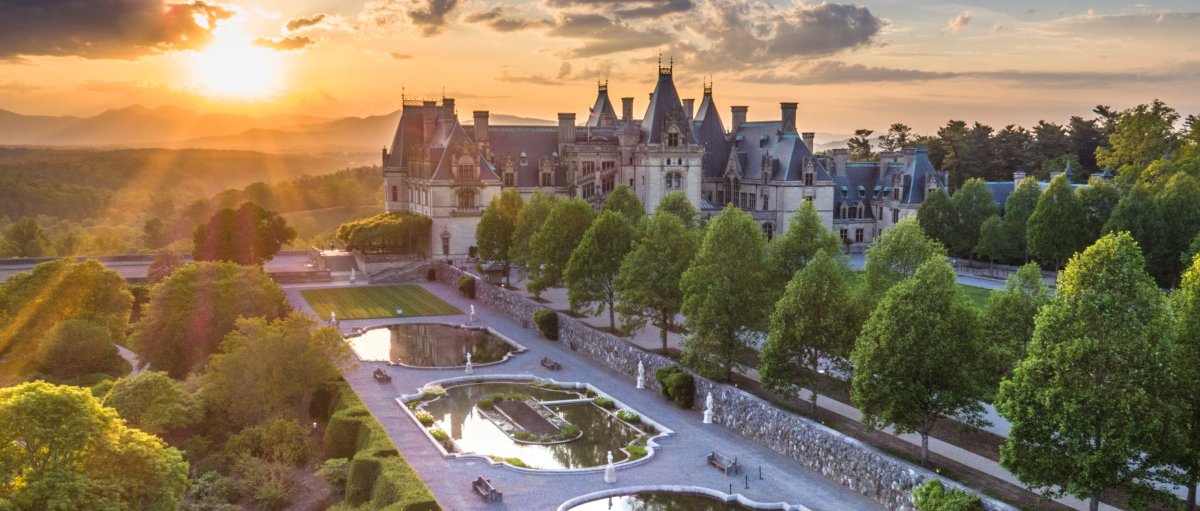 The "magical" deer that appears to Mildred lives at the Western North Carolina Nature Center. The center, a hands-on attraction loved by families, is home to white-tailed deer, black bears, red wolves and other animals native to the region.
The city loves to entertain cast and crew. While filming The Hunger Games, Woody Harrelson became a fan of the kombuchas brewed by the "bucha mamas" of Buchi Kombucha. For Three Billboards..., he spent time playing chess with locals at Pritchard Park, home of the Asheville Drum Circle held weekly in warmer months.
Asheville, a four-time winner of the Beer City USA poll, is a craft beer lover's dream. From dark stouts to hoppy IPAs, tap into a diverse scene featuring dozens of breweries. From the larger ones such as New Belgium to smaller experiences at Burial Beer Co., Hi-Wire Brewing and Wedge Brewing, each has a distinctive atmosphere that adds to the Asheville vibe.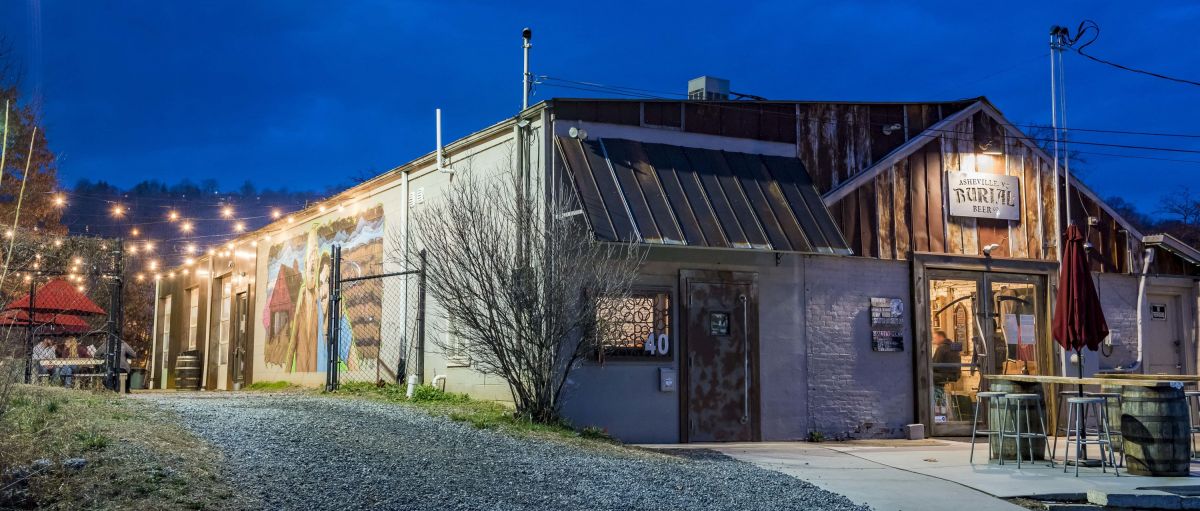 Even if you fall in love with Asheville, a Three Billboards... fan will want to drive to J. Arthur's Restaurant in Maggie Valley, the steakhouse where James takes Mildred to dinner. If you want more than a steakhouse for the 35-minute drive, include a stop at the Wheels Through Time Museum, home of the world's premier collection of rare American motorcycles, memorabilia and one-off American automobiles.
Maggie Valley, which traces its roots to the early 1800s, is adjacent to Great Smoky Mountains National Park's Cataloochee Valley. For a rustic experience, book a stay at Cataloochee Ranch. Lodging choices include cozy rooms in the main Ranch House, individual cabins that sleep up to eight people and a lodge designed for larger gatherings. Cataloochee Ranch offers horseback riding, wagon rides, hikes, trout fishing, marshmallow roasts and storytelling. (Please note: Cataloochee Ranch's lodging and food options are closed for the time being while they undergo renovations.)
For any wine lovers out there, stop at B & C Winery in Maggie Valley, which uses grapes from around the globe, including Washington State, Italy, Chile, Argentina and Australia.
As visitors explore these North Carolina towns highlighted in the film, it will be no surprise to find Three Billboards Outside Ebbing, Missouri in the spotlight long beyond awards season.
Updated September 3, 2021