Coast Through History Along Highway 17 in North Carolina
Highway 17, aka the Coastal Highway, is a family-favorite route that will take you to many places where learning and fun play well together.
Start your journey of coastal discoveries in Elizabeth City, where Port Discover fosters appreciation for nature, physics and agriculture via hands-on exhibits. Get a history lesson on wheels by taking the Edenton Trolley Tour through North Carolina's first Colonial capital, established in the early 1700s. Afterward, stop by the family-run Edenton Coffee House for a breakfast sandwich (served all day), wrap, grilled panini or salad – and be sure to pick up a souvenir; the coffeeshop is also full of unique gifts and cute decor.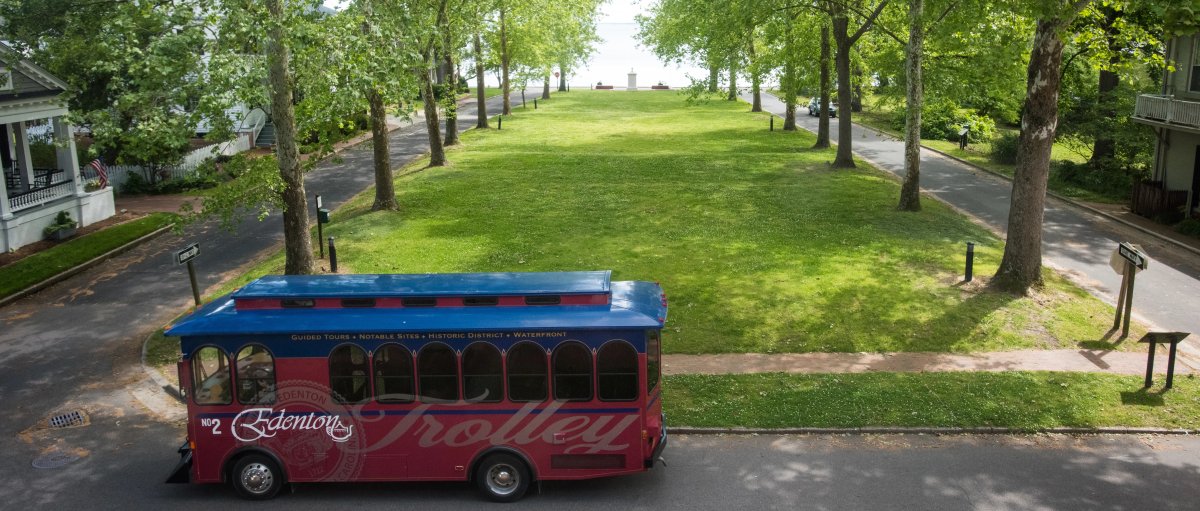 Get schooled on the region's fragile ecosystems and coastal rivers by visiting the North Carolina Estuarium in Washington. Boat tours along the Pamlico River give you a firsthand look at aquatic life. Farther south, the Neuse and Trent rivers flow right through New Bern, a town of firsts. Costumed interpreters occasionally roam the 18th-century-inspired lawns and gardens surrounding Tryon Palace, North Carolina's first permanent State Capitol. Next door, the North Carolina History Center shares the tales of early settlers as well as modern times. Chase your newfound knowledge with a fountain Pepsi at The Birthplace of Pepsi-Cola, housed in the pharmacy where Caleb Bradham invented the soda sensation in 1898.
The city of Jacksonville teaches its visitors about military and environmental heroes. At Sturgeon City, take a self-guided walking tour of boardwalks crossing flora- and fauna-rich wetlands to Wilson Bay. Interpretive signs lend insights to native critters such as egrets, pelicans and the American alligator. Afterward, take some time to remember those who have served our country at Lejeune Memorial Gardens. March (or take a scenic bike ride) over to these hallowed gardens to honor those who have given the ultimate sacrifice in places including Vietnam, Beirut and the World Trade Center. A memorial dedicated in 2016 honors the Montford Point Marines, the Marine Corps' first Black recruits.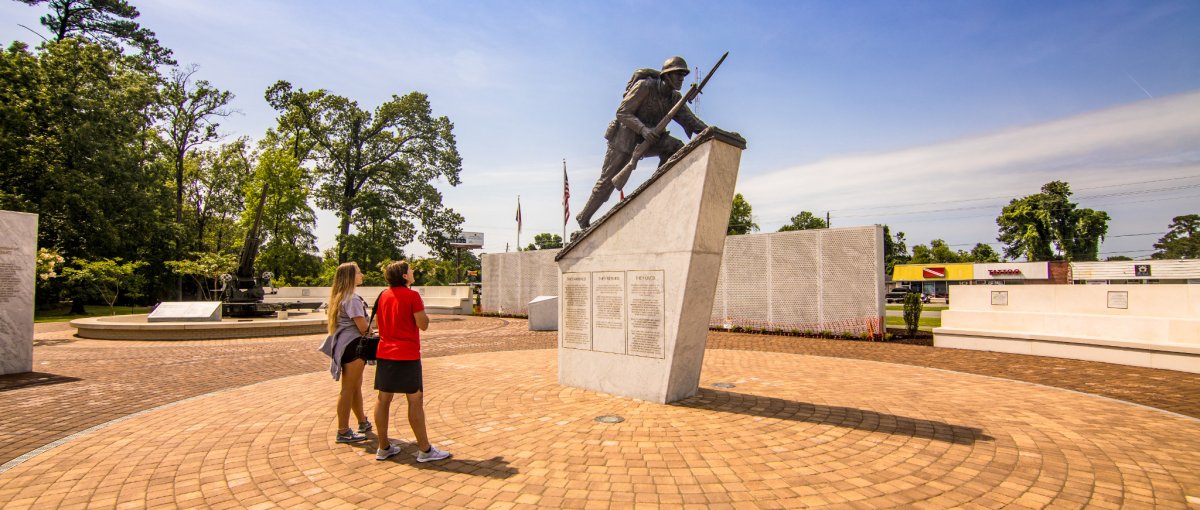 The salute to the military continues at Battleship North Carolina, moored along the Cape Fear River in Wilmington. Commissioned in 1941, the ship participated in every major naval offensive in the Pacific after Midway. Walk the same decks and passageways as sailors during WWII. Just across the water, the Wilmington Riverwalk features stately views of the ship.
Complete your adventure at Wilmington's three area beaches. For dinner, dive into the catch of the day at Michael's Seafood in Carolina Beach. For marine life that you won't find on your plate, head to the North Carolina Aquarium at Fort Fisher in Kure Beach. (The adorable Otters on the Edge exhibit is a must-see.) And for your overnight, book a stay at Blockade Runner Beach Resort in Wrightsville Beach. Its pristine oceanfront and soundfront location, plus an outstanding lineup of activities (cruises, kayaking, yoga and more), have kept families coming back since 1964.
Find more places where road trips and history intersect in The Official 2023 North Carolina Travel Guide.
Updated July 28, 2022