Elevate Your Game: Golf in the North Carolina Mountains
Head out for 18 in the North Carolina mountains, where fairways are lush and greens are slick as river rocks.
1

Sequoyah National Golf Club
1

Sequoyah National Golf Club

Whittier

See on map
If you're seeking more of an 18-hole thrill ride than a sedate walk in the park, then Sequoyah National delivers. Course designer Robert Trent Jones II, in collaboration with PGA stalwart Notah Begay, molded and sculpted an eye-teasing, up-and-down test of golfing skill, coupled with 360-degree views.
Notable nearby: Developed by the Eastern Band of Cherokee, the course is an ideal companion to the nearby 1,800-room Harrah's Cherokee Casino Resort.
2

Rumbling Bald on Lake Lure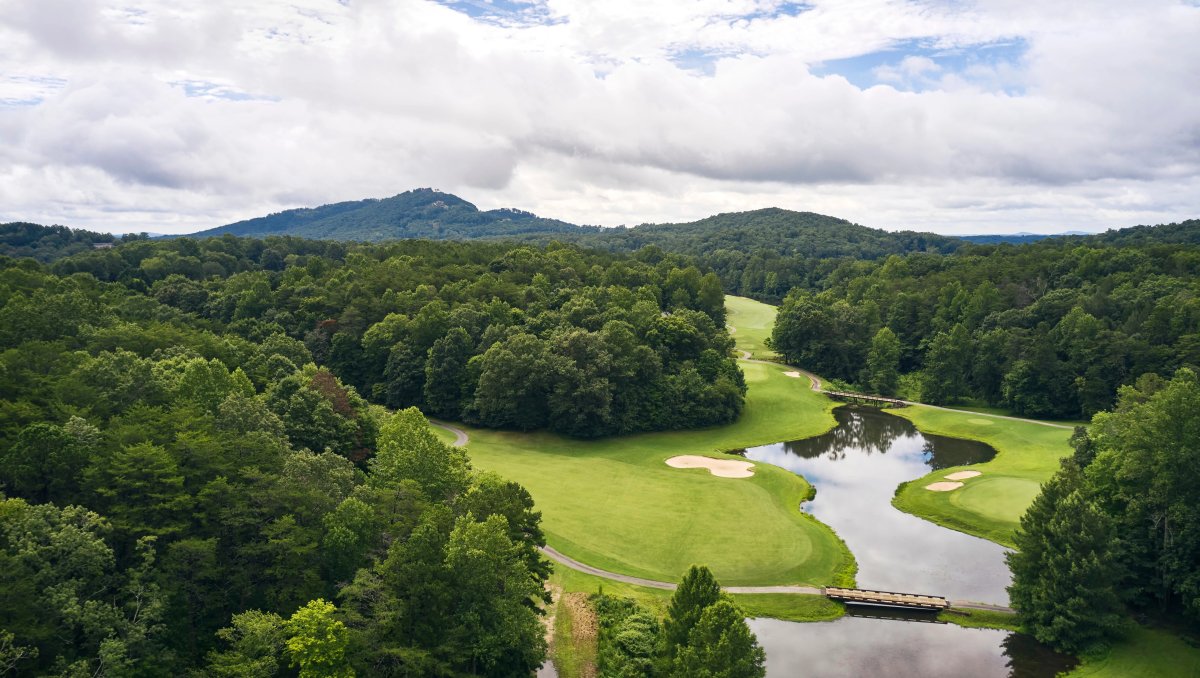 2

Rumbling Bald on Lake Lure

Lake Lure

See on map
Tucked between picturesque Lake Lure of Dirty Dancing fame and Rumbling Bald Mountain, this popular destination's pair of courses can wow you with views, then quickly snap you back to attention. You can go long on the Apple Valley layout, but designer Dan Maples forces strategic thinking with swells and well-placed bunkers. Tight, tree-lined fairways control the action on Bald Mountain, with rock-faced cliffs towering over much of the course.
3

Mount Mitchell Golf Club
3

Mount Mitchell Golf Club

Burnsville

See on map
Here's a singular opportunity to play golf in the shadow of the highest peak in the East (6,684 feet) on a lovely valley layout that's relatively level and without tricks, but still a solid opponent. The back nine hugs the South Toe River, making it both a burbling backdrop and stealthy hazard.
Notable nearby: If you like a little fishing with your links experience, you can buy a permit in the pro shop and stalk the local trout after your round.
4

Jefferson Landing

Jefferson

See on map
US Open and two-time PGA Champion Larry Nelson fashioned a challenging but fair test deemed worthy of 4.5 stars by Golf Digest. Mountain vistas add to the allure of Jefferson Landing, but attention has to be maintained on the ground to navigate the sloping and often dog-legged fairways and avoid the stream that meanders throughout.
Notable nearby: The club's location on the historic New River is also a definite addition to the experience.
5

The Omni Grove Park Inn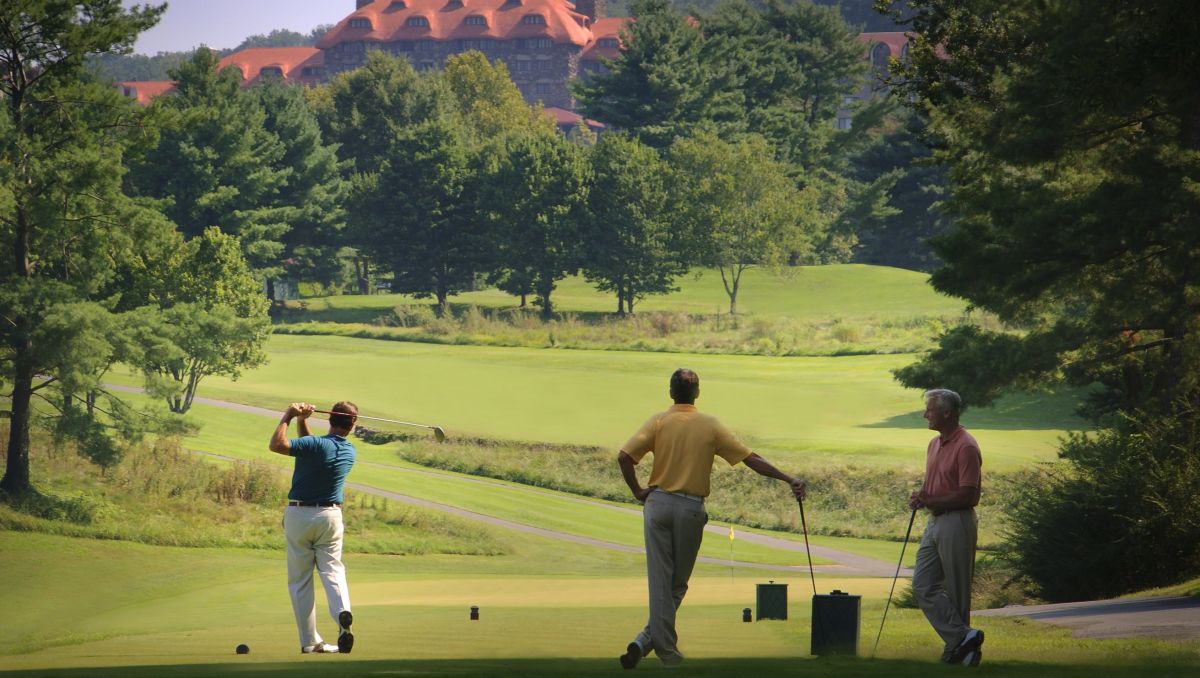 5

The Omni Grove Park Inn

Asheville

See on map
There's a gem of a golf course huddled just below this historic inn, crafted originally by Donald Ross and stalked over time by many of the game's legends – a plaque on the tee of the par-3 7th "honors" an infamous 11 Ben Hogan once carded there. Now restored to the original Ross specifications, the course presents multiple personalities that provide suitable pleasure for any player. It was also selected by Golf Digest as one of the country's top 10 courses 100 years or older.
6

Boone Golf Club

Boone

See on map
A good walk unspoiled is a perfect description of an outing on this deep-green links, laid out in 1959 by Ellis Maples with his patented respect for the land. This is a welcoming course in all respects, with ample fairways, receptive greens and pleasant scenery. It's relatively short by current standards, but not necessarily sweet – thick rough and meandering water add bite, and the putting surfaces on a summer afternoon can be fiendishly slick.
7

Maggie Valley Club & Resort
7

Maggie Valley Club & Resort

Maggie Valley

See on map
The Valley Nine at Maggie Valley Club provides ample warmup before players tackle the appropriately named Mountain Nine with its elevation rise of more than 800 feet. The good news is the ball flies farther as long-range panoramas unfold. Interestingly, the fairways here were hand-sown in the early 1960s with Kentucky bluegrass and rye that keep them sumptuous throughout the playing season, while bentgrass greens are kept soft and receptive.
Updated June 6, 2023