Scenic Drives: North Carolina's Breathtaking Golf Courses
More than 550 golf courses dot the varying landscapes across North Carolina – many of them surrounded by soaring mountains, foothills vanishing in the misty distance or fresh ocean breezes. Take a swing through this lineup of the most scenic places to tee off.
Piedmont
1

Pinehurst Resort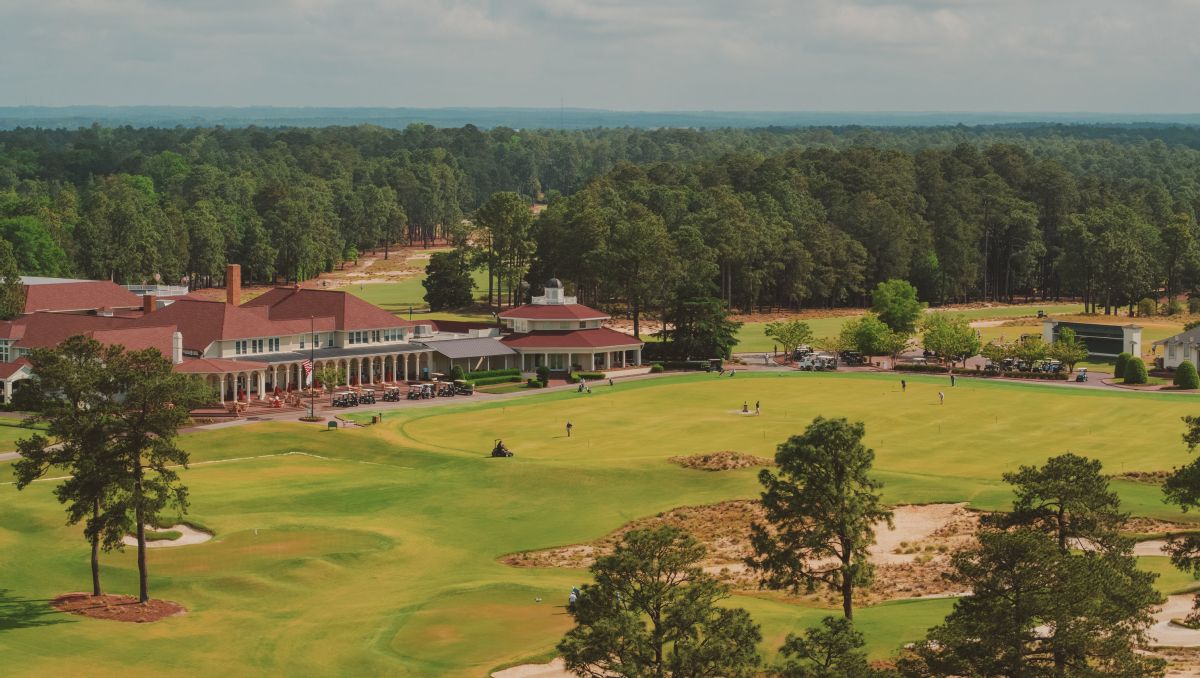 1

Pinehurst Resort

Pinehurst

See on map
The most famous of Pinehurst Resort's nine courses and designed by icon Donald Ross, No. 2 has hosted more championships (including the U.S. Open) than any other course in the country. Players conquer hidden, sandy swales and unsuspected rollaway slopes. Renowned golf architect Gil Hanse's redesign of No. 4 opened in September 2018 to rave reviews and is a perfect complement to No. 2.
2

Grandover Resort

Greensboro

See on map
This resort's East and West courses play out along fairways sculpted from elevation changes and lined with trees that blaze with vibrant colors in the fall. The West Course also features stone bridges and bent grass greens.
3

Pine Needles Lodge & Golf Club
3

Pine Needles Lodge & Golf Club

Southern Pines

See on map
Ranked as one of the top 5 courses in our state by Golfweek, Pine Needles will be the first course in the nation to host four U.S. Women's Open Championships. Paired with its Mid Pines course, the 1927 Pine Needles features longleaf pines, recently restored bunkers and memorable challenges such as the third hole's sharply sloped green.
Coast
Mountains
8

Linville Golf Club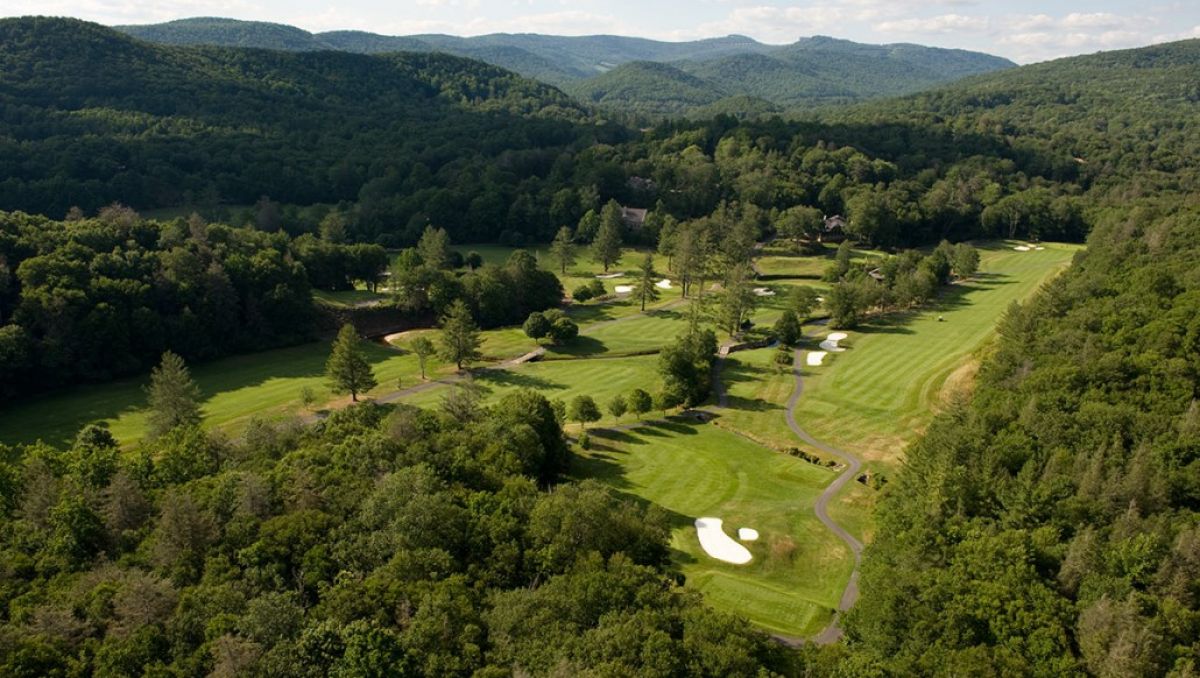 8

Linville Golf Club

Linville

See on map
Draped in rhododendron and hemlock, the 1924 track at Linville follows the land's original slope. Guests of The Eseeola Lodge navigate tight fairways and rolling greens in the vast shadow of Grandfather Mountain.
9

Cleghorn Golf & Sports Club
9

Cleghorn Golf & Sports Club

Rutherfordton

See on map
With roots in a 16th-century land grant from King George II, Cleghorn gives golfers the royal treatment. Hillside forests open wide enough for comfortable shot-making, and multilevel greens roll fast but true. The course opens with a birdie-friendly par 4 and ends with a par 5 – this one a tougher uphill challenge.
10

The Omni Grove Park Inn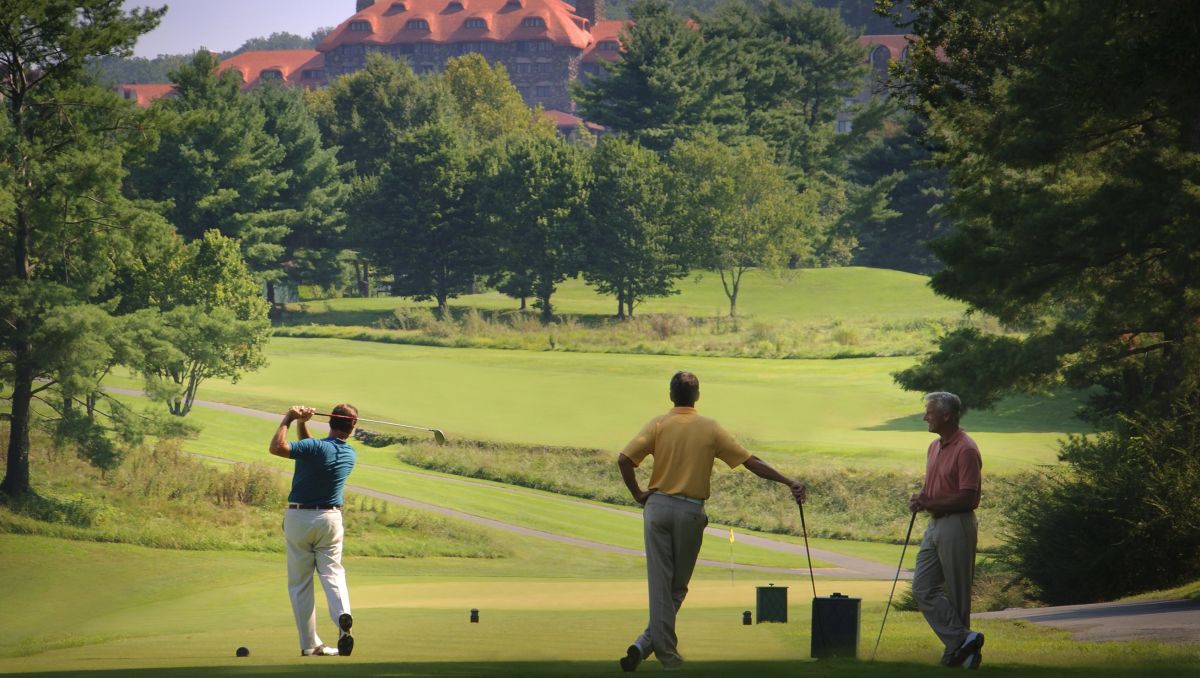 10

The Omni Grove Park Inn

Asheville

See on map
Follow in the footsteps of early 20th-century tycoons and artists on the slopes of the inn's 1926 Donald Ross course. Laid out below the inn's veranda, the creek-lined course comes with views of the Blue Ridge Mountains to the west.
Take a swing through our state by checking out the Official North Carolina Travel Guide for more great golf courses and other scenic destinations.
Updated August 27, 2020