Discover Your Favorite Brunswick Islands Getaway
Located on the southern stretch of the North Carolina coast, the Brunswick Islands offer an authentic escape. If you aren't familiar with its barrier-island towns and beaches, you'll quickly realize there's everything you're looking for in a weekend getaway or weeklong vacation.
Beaches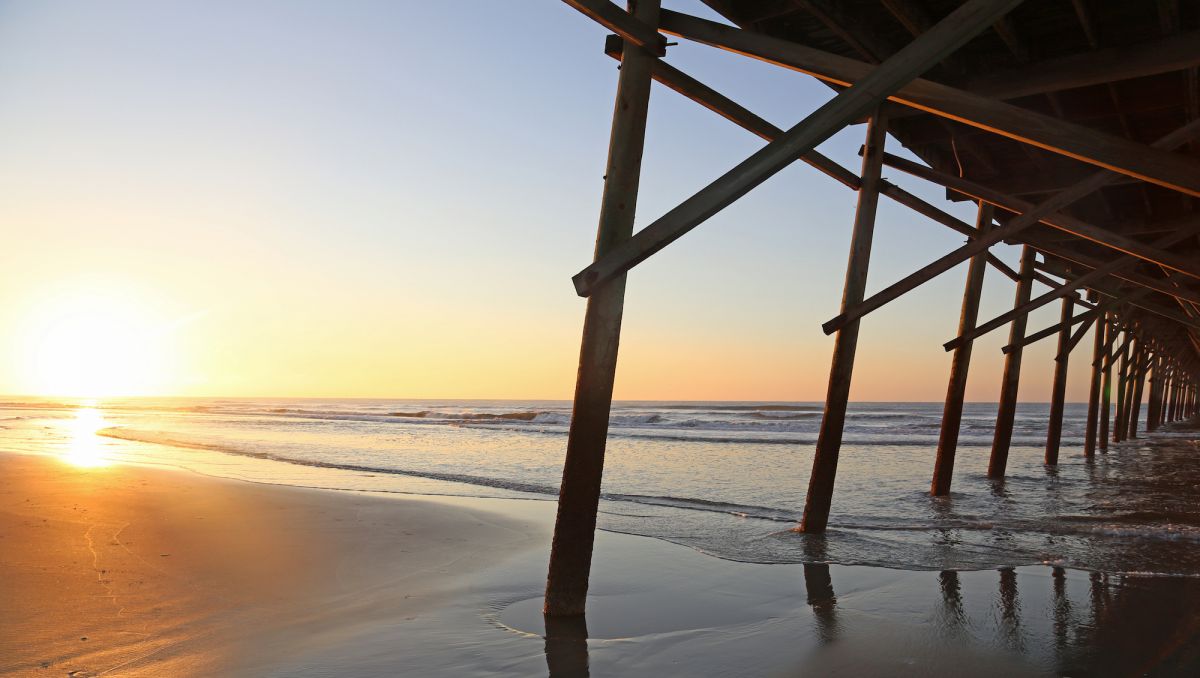 Beaches
Deciding which beach or island you make your home base will set the tone for your trip. If you're looking for relaxation, consider Sunset Beach, named one of the "21 Best Beaches in the World" by National Geographic. If a romantic getaway is your preference, you might be intrigued by Southport, where the Nicholas Sparks movie Safe Haven was filmed (and it was named "America's Happiest Seaside Town" by Coastal Living Magazine). Holden Beach is a hit year after year with families, while Ocean Isle Beach is high on adventure. You can easily travel between these destinations. But for Bald Head Island, you'll need to take a ferry ride, and no cars are allowed – setting the tone for truly getting away.
Sightseeing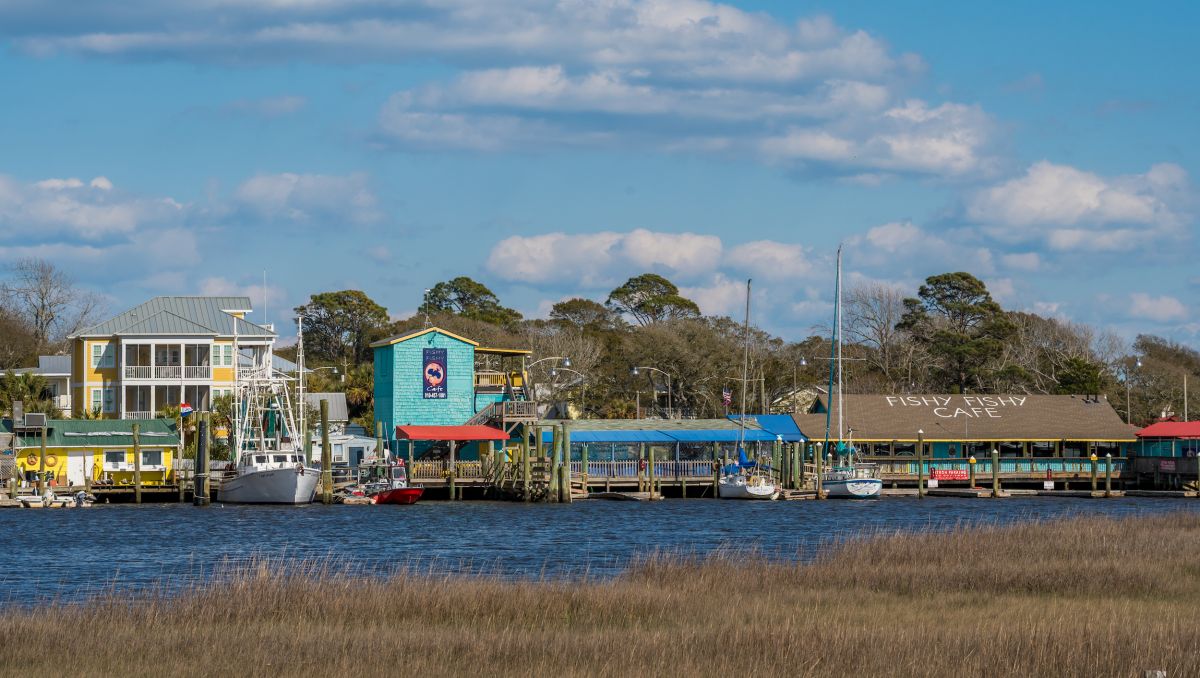 Sightseeing
Of course you want to live on island time while you're here, but don't miss out on the great tour opportunities. Let Southport Fun Tours guide you to the historical sites and famous movie locations. Go on the Bald Head Island Historic Tour, which includes 200-year-old Old Baldy Lighthouse. And there are plenty of nature tours to enjoy, from birding to turtle walks. Plus, take it up a notch, literally and figuratively, with adventure at The Swamp Park in Ocean Isle Beach. The adventure park features 10 zip line stations, ropes courses and swamp boat eco-tours.
Water Sports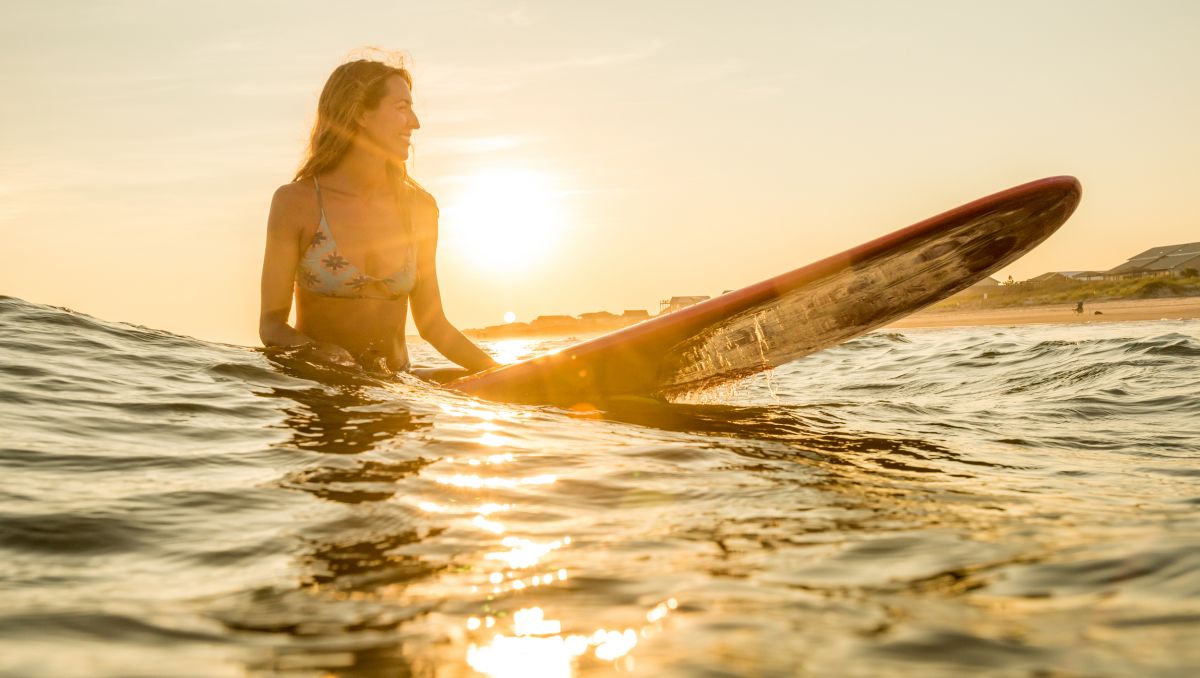 Golf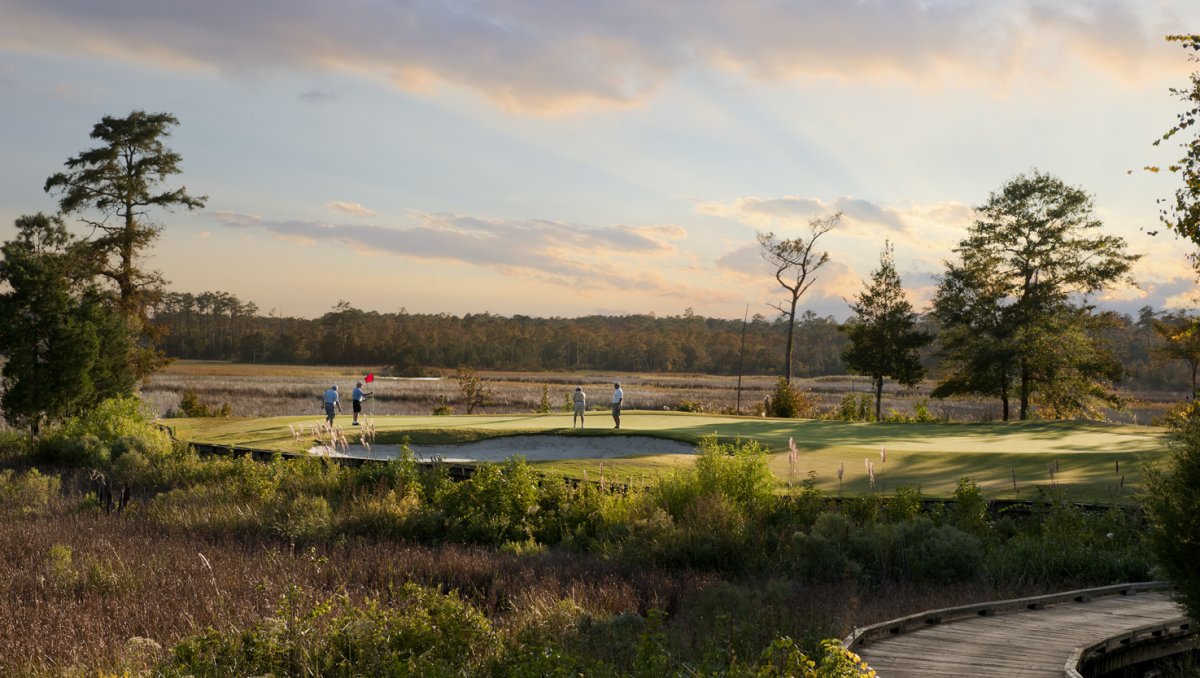 Golf
If you're a golfer, you should know the Brunswick Islands are referred to as North Carolina's "Golf Coast" because of the more than 30 golf courses in the area. Book tee times at courses designed by Arnold Palmer, Rees Jones, Willard Byrd, Tim Cate, Fred Couples and more.
Seafood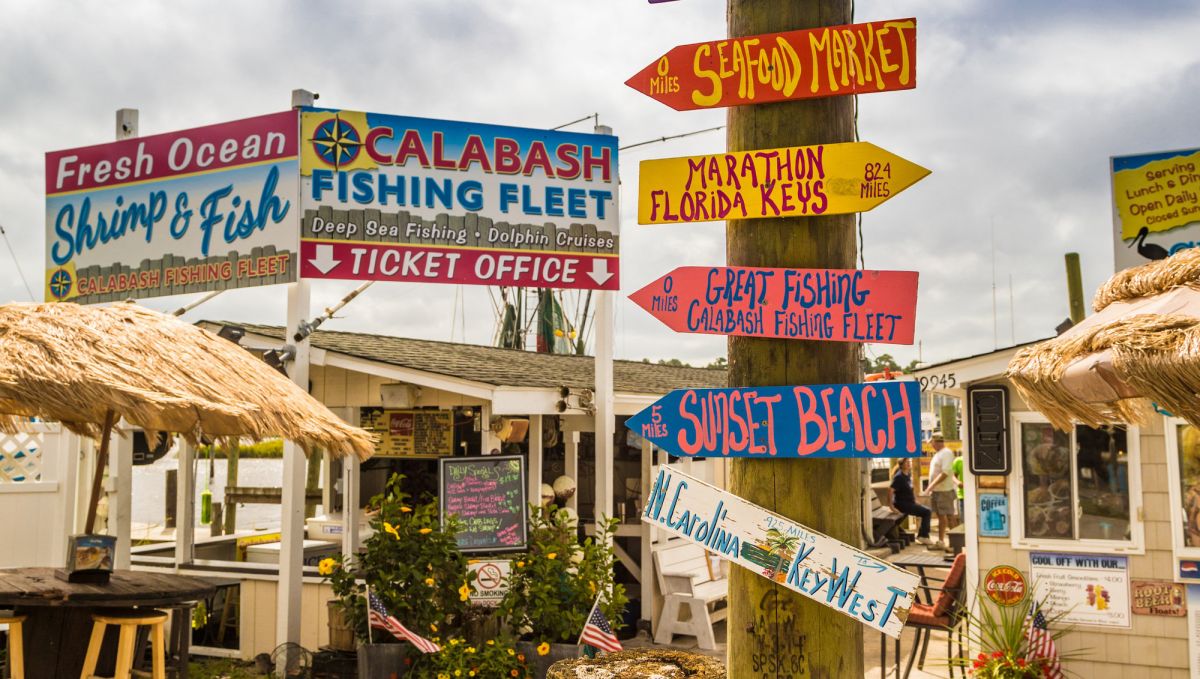 Seafood
You're visiting the coast, which means seafood restaurants abound, but you're also happening upon the "Seafood Capital of the World." That's the claim to fame for the small beach town of Calabash, of which the style of seafood is named: fried seafood that's light on breading, heavy on freshness and served with plenty of hush puppies. Boundary House Restaurant and Waterfront Seafood Shack are among the specialists in Calabash. Throughout the islands, notable eateries include Provision Company in Southport, Inlet View Bar and Grill in Shallotte (near Ocean Isle Beach) and Mermaid's Island Grill on Holden Beach. Many of these restaurants are lauded for their incredible views, making outdoor dining a must.
Updated May 16, 2023