Relax at These Tranquil Spots on the North Carolina Coast
Miles of sand and water have a way of putting life's problems in perspective. Explore the coast on boat, board or bike, keeping a gentle pace that minimizes effort and maximizes the sense of escape.
Coastal Calm
On the Crystal Coast, Cape Lookout National Seashore's blissfully undeveloped barrier islands can be reached only by boat or ferry and offer few amenities, so pack food and water and stay awhile. Admire the historic lighthouse from its base (it's currently closed to climbers as it undergoes extensive renovations), watch for wild horses, hunt for seashells and walk remote beaches. Nearly surrounded by water, Beaufort has seen 300 years of seafaring history.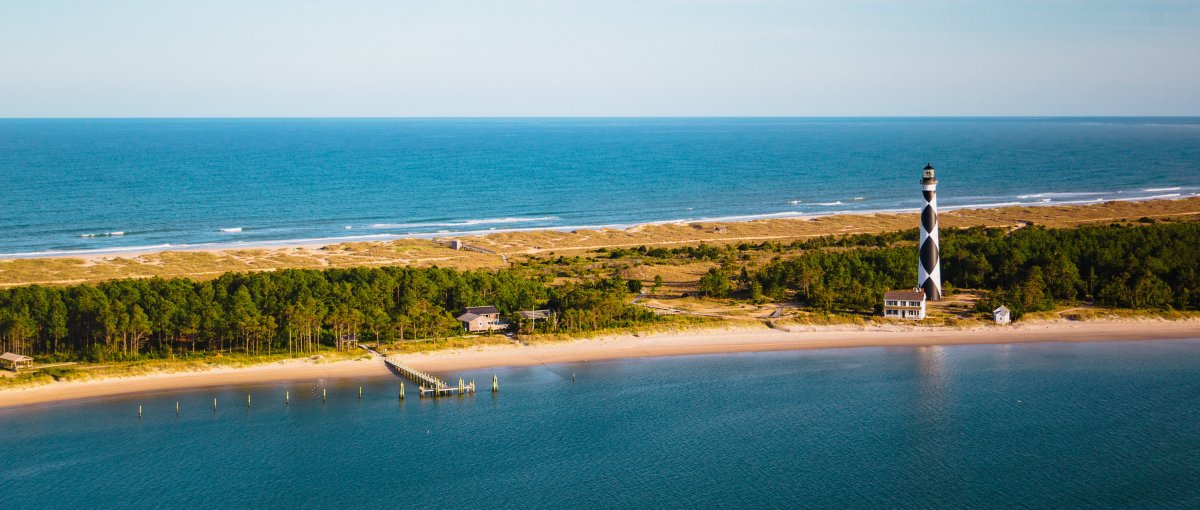 On the Outer Banks, travel to Duck and visit the waterfront Aqua Spa. Treat yourself to a peppermint body scrub and a stress-stripping Sticks and Stone Massage – bamboo rolling followed by stone spine placement.
Storybook Settings
The Kindred Spirit Mailbox is a public box at Sunset Beach holding journal entries penned by visitors. It inspired the work of New Bern-based novelist Nicholas Sparks. New Bern's self-guided A Walk to Remember tour hits the Masonic Theatre and Alfred Cunningham Bridge from Sparks' The Notebook, plus Union Point Park from A Bend in the Road.
Surf and Paddle
Protected by sandy barrier islands and salt marshes, Wrightsville Beach boasts a consistent shore break and warm waters – ideal for new surfers. Learn basic wave-riding at WB Surf Camp and get an awesome core workout in the process. Take SUP fitness and kayak classes too.
Kitty Hawk Kites on the Outer Banks offers kayak tours through the maze of canals, creeks and salt marshes at Cape Hatteras National Seashore. Paddle out to a spot that's perfect for watching sunsets over the water.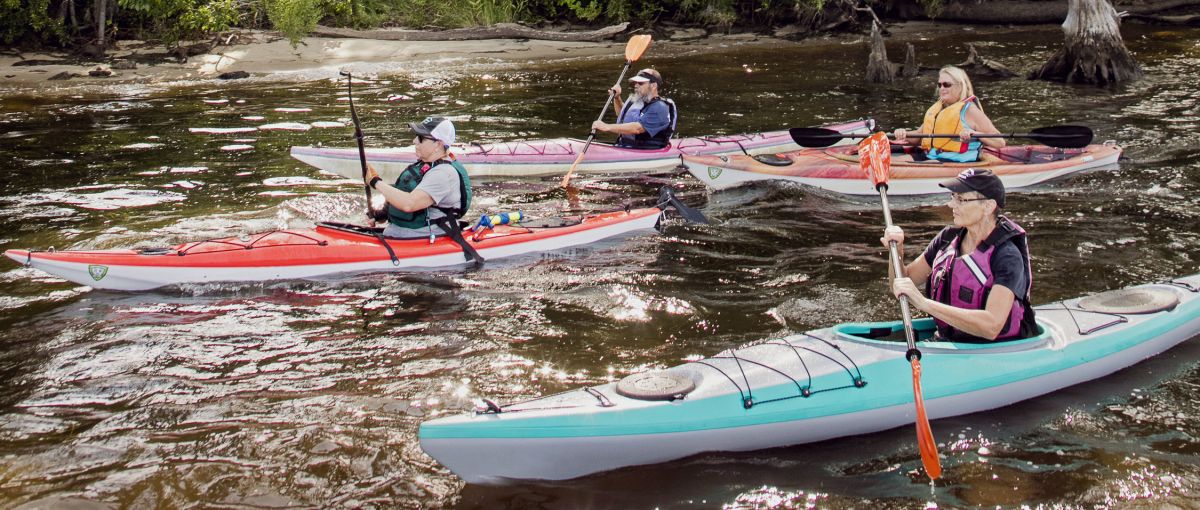 Power paddle (up to 200 miles) on the Tar-Pamlico River Water Trail on the Inner Banks. Listen for barred owls and watch for bald eagles, then pull your paddles out of the water and camp at screened-in camping platforms. Inner Banks Outfitters in Washington rents equipment.
Yoga Pairings
At Pineapple Studios in Wilmington, the workshop pairs a flow yoga class and a private lesson on the potter's wheel. Draw a breath in the sand at Salty Dog Yoga and Surf, with vinyasa (or eclectic mix) yoga on Carolina Beach. The sand shifts and sinks with every move, adding a challenge to classic poses.
Slow down and consider other invitations to relax in The Official 2023 North Carolina Travel Guide.
Updated November 10, 2022