Shop Local and Bring Home Keepsakes from Your Travels
A weeklong vacation or weekend getaway isn't complete without a little shopping. Whether you're visiting a waterfront town on the coast, a hip neighborhood in one of our cities or a village in the mountains, local shops throughout North Carolina reflect the culture of the areas. Stop by one of these destinations to take home a lasting memento from your travels.
1

Paper Skyscraper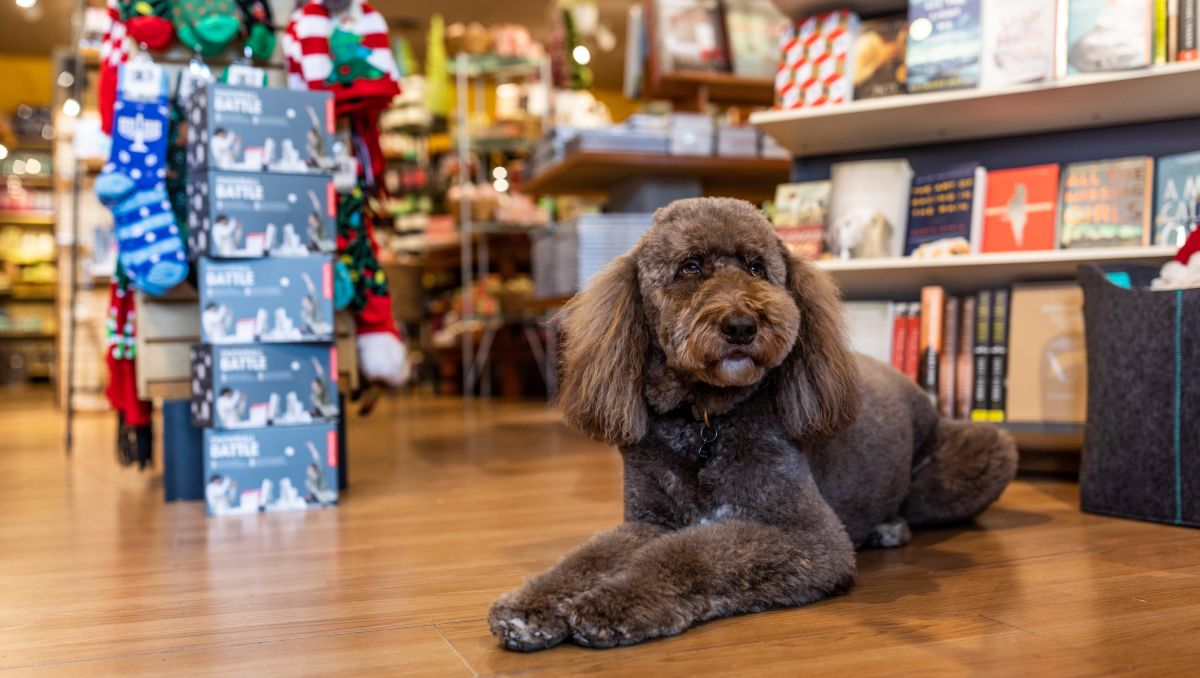 1

Paper Skyscraper

Charlotte

See on map
Located in Charlotte's picturesque Dilworth neighborhood, this community staple is full of gift-worthy goods. The greeting card options are extensive, with many from local artists and calligraphers. If you're looking for a piece of the Queen City, check out the Ella B. Candles line with scents named after the city's neighborhoods, and the selection of prints depicting city scenes by Charlotte painter David French. The variety of wrapping paper, gift bags and tissue paper makes it a one-stop shop. All of this is also why Paper Skyscraper is ranked No. 1 in Yelp's list of "50 great local shops in the U.S. for finding the perfect holiday gift."
2

Sanctuary of Stuff

Asheville

See on map
An impressive 75 vendors sell their wares inside this 1940s Art Deco building, located 7 miles north of downtown Asheville and about 2 miles south of Weaverville. Each vendor is required to have at least some locally made items – they often supplement with antiques and vintage finds. Eclectic yard art, handmade jewelry and locally made bath products are just a few of the offerings you'll find here.
3

Carolina Country Store

Wilmington

See on map
The store opened in 2011 in downtown Wilmington, with the goal of supporting North Carolina artisans and the O'Berry Neuro-Medical Treatment Center in Goldsboro, which assists people with developmental disabilities. All of the store's products come from around the state, and many are made by people with disabilities. Artisan food products make up the majority of the selection. The tasting table out front has samples of jams, jellies, pickles, salsas and crackers. The gourmet pecans and peanuts are the store's biggest sellers.
4

de Provence et d'ailleurs
4

de Provence et d'ailleurs

Blowing Rock

See on map
Known as "The French Shop" to locals and longtime customers of the past two decades, this store is the result of a French woman marrying a Blowing Rock native. It's located a half-block off of Main Street in this resort town filled with shops and restaurants. All of the products are directly imported from France or have a strong French connection. The shop is a destination for collectors of "Santons de Provence," a line of figurines that make up a French Christmas village.
5

Mast General Store

Valle Crucis

See on map
Once a necessity for this rural mountain community, a visit to the original Mast General Store is now a pleasure trip. The Valle Crucis icon opened in 1883 and remains a destination. It's now one of several Mast General Stores located throughout North Carolina, South Carolina and Tennessee. When you step into the original store, the weathered floorboards tell the stories of a century passed with every creak. Warm up by the potbellied stove and then pop over to the neighboring Annex, where you'll find barrels of old-fashioned candy.
6

Fourth & Trade

Winston-Salem

See on map
Located in the historic Arcade Building at the corner of Fourth and Trade streets, this retail shop is one of the newer additions to downtown Winston-Salem. Since opening in December 2014, the store has become not only a place to shop, but also a social space with a beer and wine bar and a lounge area with free Wi-Fi. The store carries locally made candles, soaps and foodstuffs, as well as original sculpture, paintings and photographs.
7

Seagrass Whimsical Gifts
7

Seagrass Whimsical Gifts

Beaufort

See on map
With a special interest in repurposed and recycled items, this shop on Front Street carries everything from necklaces made out of recovered copper from the roof of an old house to a rooster sculpture crafted from spoons and forks. Notecards depict quintessential scenes from coastal North Carolina: feral horses, lighthouses and marinas, for example. Coffee cups and T-shirts satisfy the practical, while yard art and puppets delight the playful. Prices range from a few dollars to several hundred, and many of the artists are local residents.
8

The Mockingbird

Southern Pines

See on map
The Mockingbird stocks handmade pieces from all over the world. Located on Broad Street next door to the historic Sunrise Theater, the shop has developed a local following during the years. The signature Mockingbird Candles are infused with magnolia to produce a quintessential Southern fragrance. The town of Southern Pines is well represented by custom letterpress greeting cards bearing its name and dish towels with the town's longitude and latitude coordinates.
9

This & That Gift Gallery
9

This & That Gift Gallery

Carrboro

See on map
Reflective of its location in eclectic downtown Carrboro, This & That Gift Gallery carries a wide selection of items. From trendy flash tattoos to high-end pottery and local artwork, the shop serves a variety of customers. It participates in the area's 2nd Friday ArtWalk, and exhibits the work of a different local artist each month. If you purchase a gift at the shop, a staff member will gift-wrap it for free.
10

Tar Heel Trading Company
10

Tar Heel Trading Company

Duck and Corolla

See on map
Since 1979, this Outer Banks business has sold the work of local, regional and national craftsmen. Tar Heel Trading Company now has two locations, each filled with the work of about 200 artists. While most of the offerings are the same, some artists are exclusive to one store or the other, so each location is worth a visit. Some of the shops' most popular items include jewelry, blown glass, pottery and inlaid wooden boxes.
11

Hudson's Hill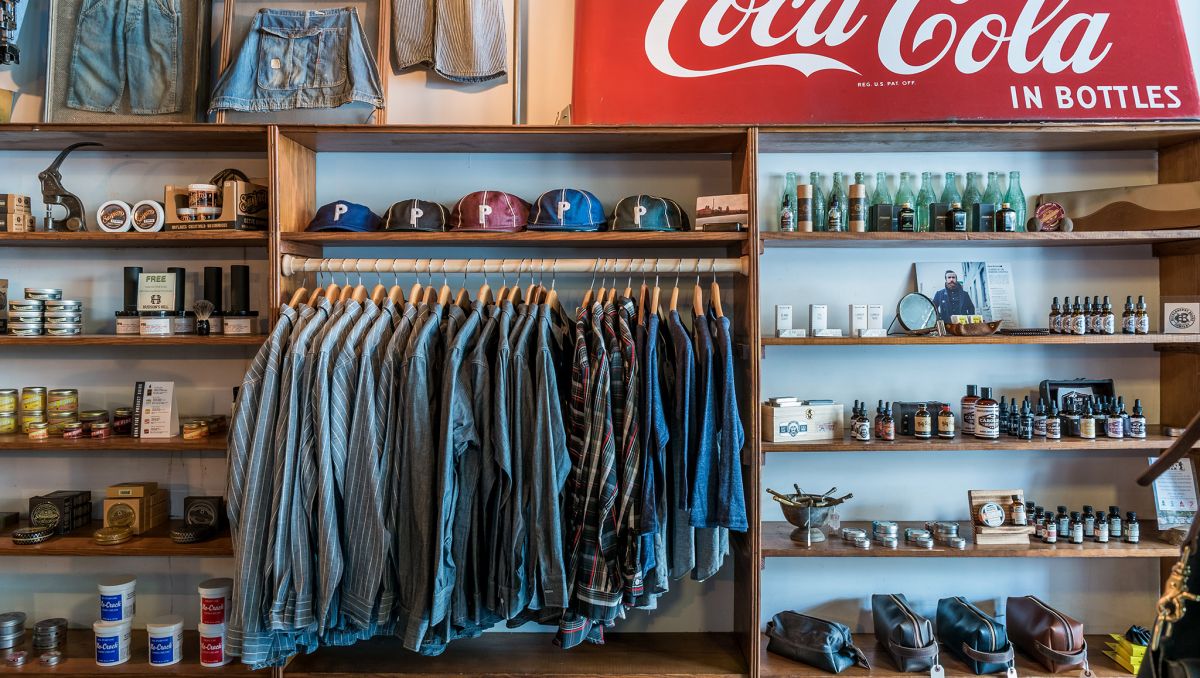 11

Hudson's Hill

Greensboro

See on map
Located in the building that use to house the Coe Grocery & Seed Company, Hudson's Hill specializes in local denim and handmade gifts. Priding itself on making and selling items that will endure the test of time, this American general store also sells leather goods, custom hats and apothecary items.
Updated March 14, 2018