Your Guide to December Holiday Events in North Carolina
There are several reasons the Christmas season is a wonderful time of year. Not only are you likely looking forward to holiday vacation and spending time with loved ones, but for several weeks leading up to Christmas Day (and after), many attractions across North Carolina have become holiday destinations and winter wonderlands.
Enjoy amazing light shows, outdoor ice skating, tours of decorated gardens and holiday-themed amusement parks. Whether you're visiting family here or hosting them (or looking to escape from them), here's your guide to making the most of your December days and nights.
Holiday light shows
1

Speedway Christmas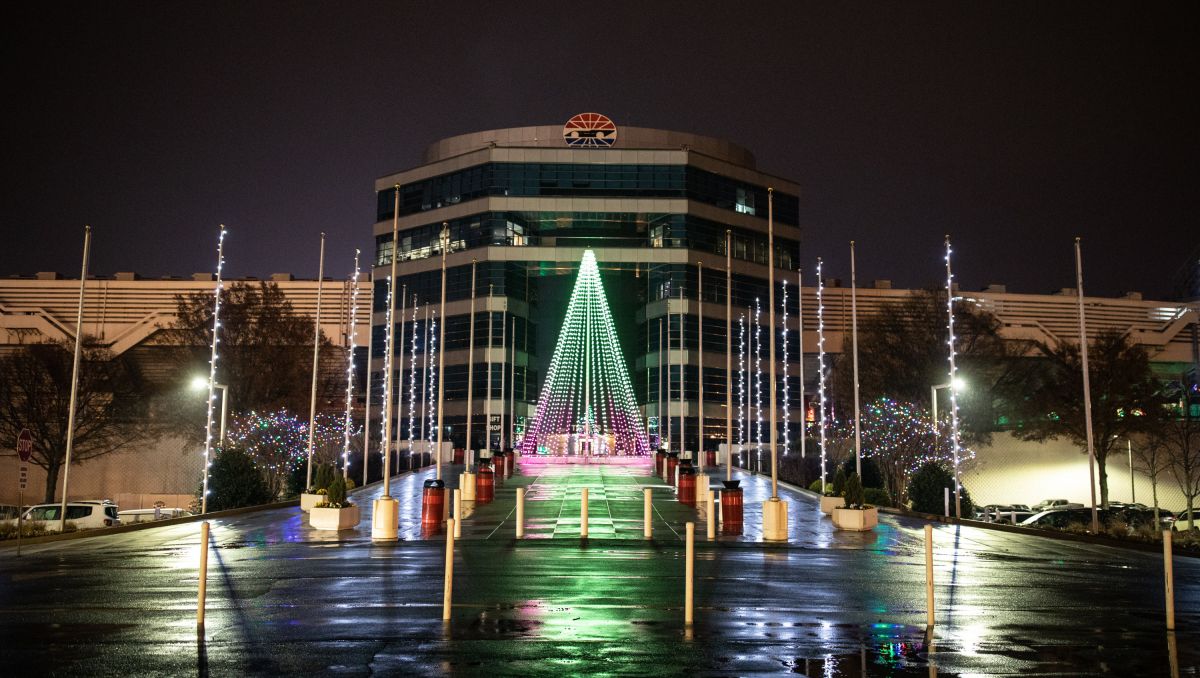 1

Speedway Christmas

Nov. 22, 2019-Jan. 5, 2020, Concord

See on map
One of America's largest holiday light shows, Speedway Christmas features more than 3.5 million lights over a 3.75-mile course that includes most of the oval and the new ROVAL. But the drive is only the beginning. The infield Christmas Village includes live actors and animals at a Bethlehem Village, games and activities in Santa's Workshop, and a 50-foot ferris wheel. And Thursday through Sunday nights, you can watch holiday movies on the giant Speedway TV.
2

Winter Lights at the North Carolina Arboretum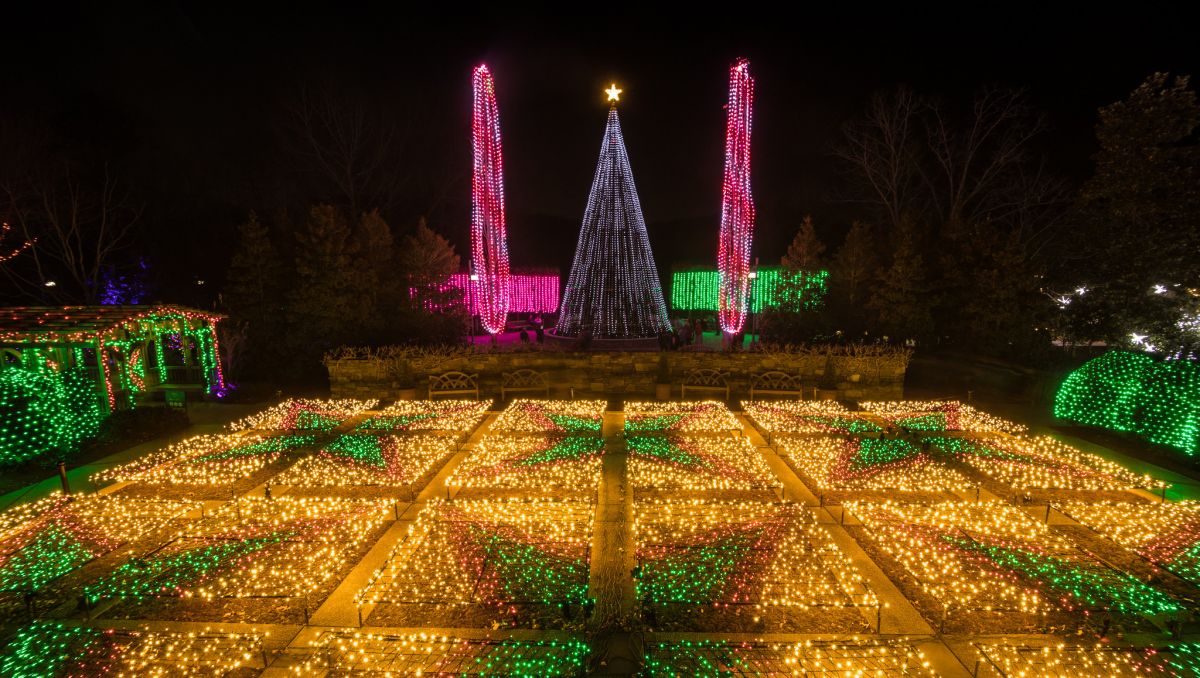 2

Winter Lights at the North Carolina Arboretum

Nov. 22, 2019-Jan. 4, 2020, Asheville

See on map
Experience this 3-acre nightly walking tour of the arboretum's nationally known gardens, including its Quilt Garden and Bonsai Exhibition Garden. In addition to the lighted exhibits and landscapes, free crafts, interactive games and a model train exhibit, animated displays are also programmed to illuminate to the sounds of holiday music.
3

WinterLights at Elizabethan Gardens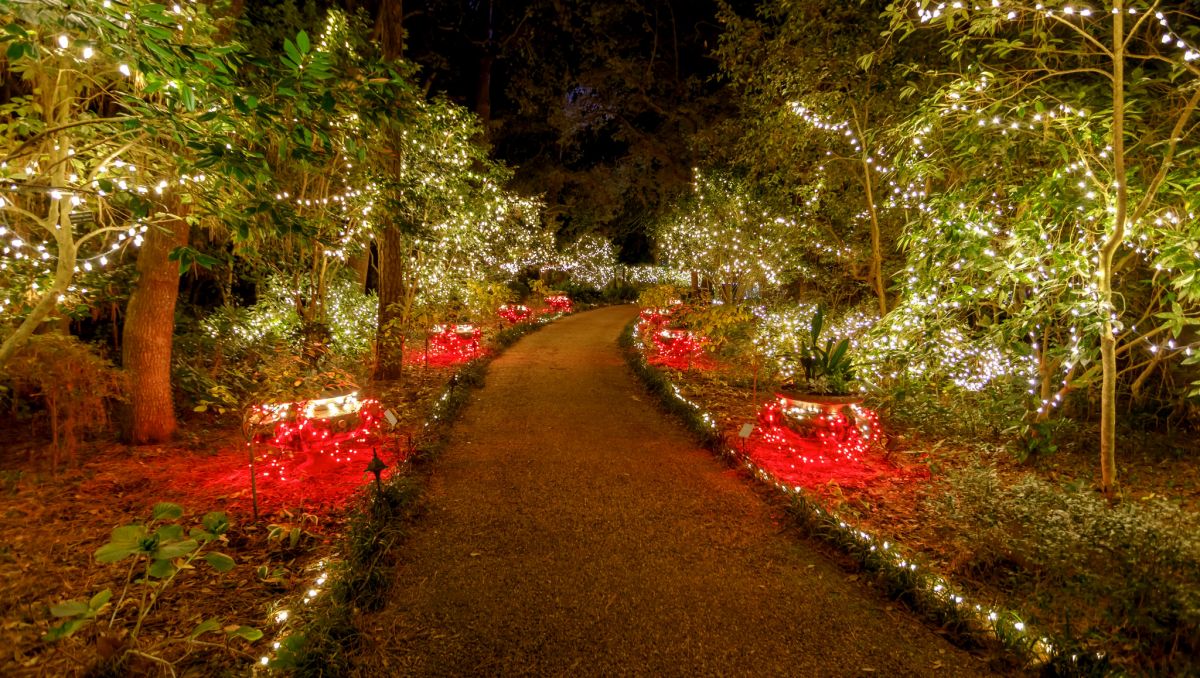 3

WinterLights at Elizabethan Gardens

Through Jan. 19, 2020 (Nov. 30, 2019; Tuesdays - Saturdays in December; Fridays - Sundays in January), Manteo

See on map
Peacocks, butterflies, deer and other enchanting creatures take up temporary residence at the Elizabethan Gardens. Created with flowers, seeds and other natural elements, the lighted displays join permanent art elements – which include the world's largest bronze statue of Queen Elizabeth I of England.
Signature holiday events
4

The Polar Express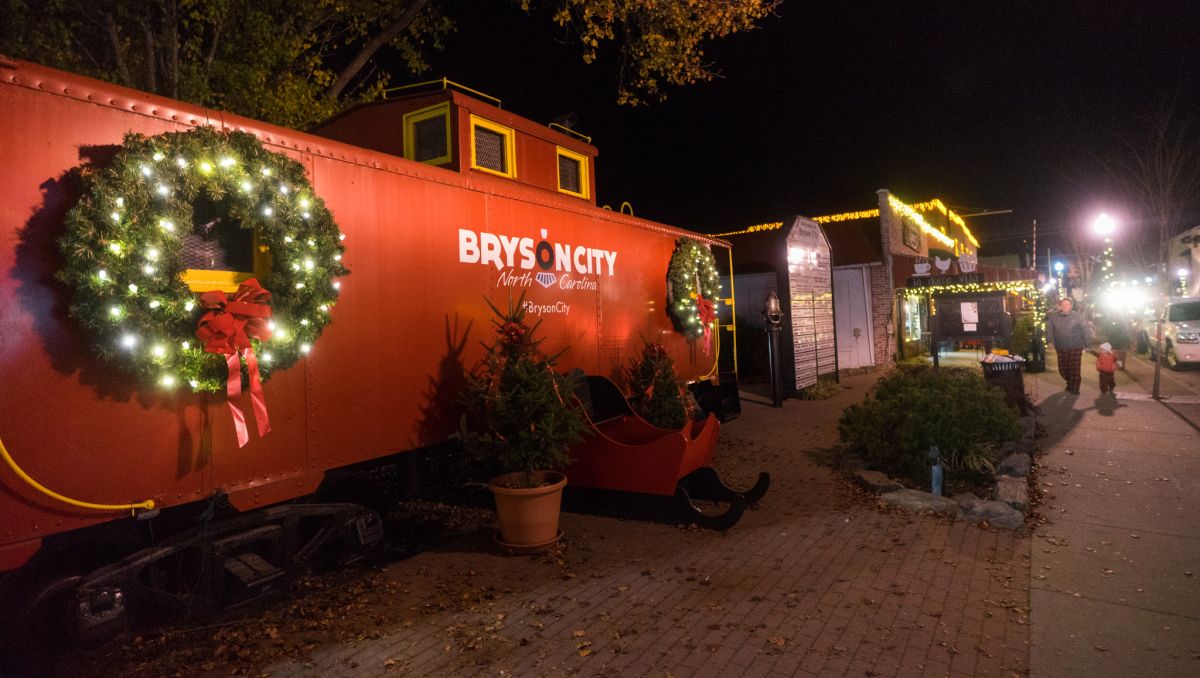 4

The Polar Express

Nov. 8-Dec. 31, 2019, Bryson City

See on map
The Great Smoky Mountains Railroad had already achieved stardom by the time The Polar Express came out more than a decade ago. The animated film added to the luster with an annual excursion booked by thousands of passengers. The read-along ride features Chris Van Allsburg's 1985 book, clips from the movie soundtrack, warm cocoa and a treat as the train of pajama-clad children clacks to the North Pole, where Santa awaits with a gift. Christmas carols will be sung as they return back to the Bryson City Depot.
5

Holidays at Tryon Palace
5

Holidays at Tryon Palace

Begins Nov. 23, 2019, New Bern

See on map
Overtaxed colonists had a bad case of humbug in December 1770, when Gov. William Tryon threw the first party at the fancy Georgian-style structure where he would live and run the government. Nearly 2 1/2 centuries later, the Tryon Palace historic site recreates the effect of the event with holiday-themed tours offered during the season. Plus, the 39th Annual Candlelight Celebration takes place Dec. 14 and Dec. 21 with festivities illuminated by the glow of candlelight and fireworks, along with fire-eating performers and magicians.
6

Tweetsie Christmas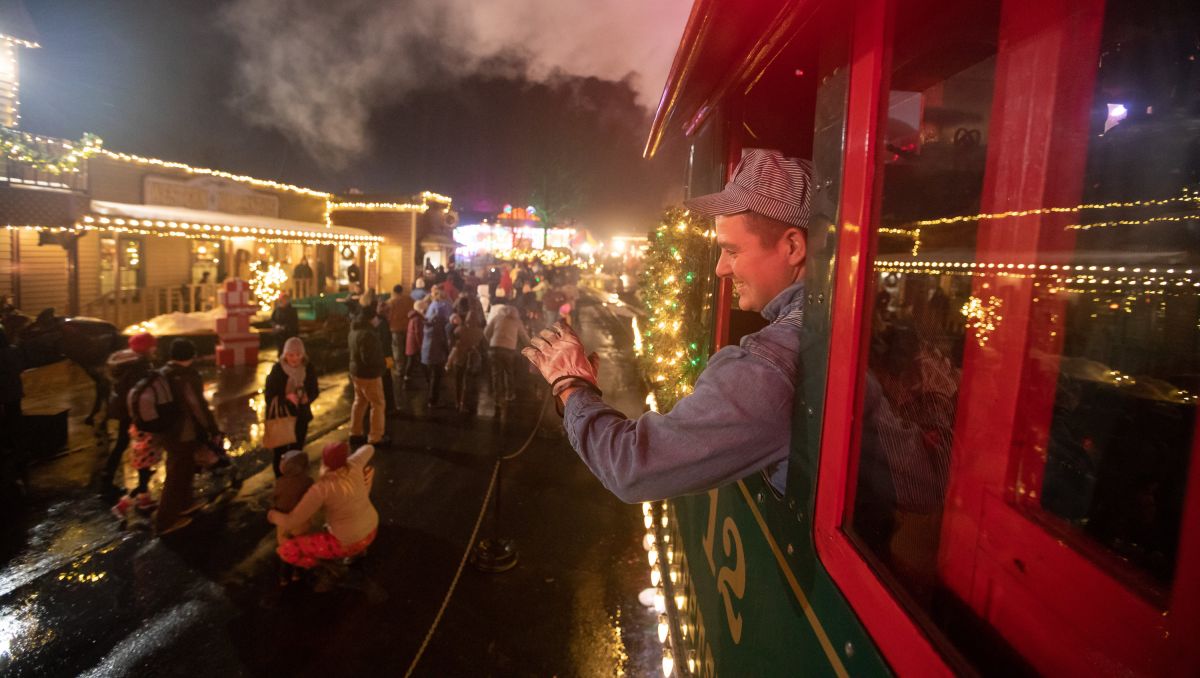 6

Tweetsie Christmas

Fridays and Saturdays from Nov. 22-Dec. 28, 2019, Blowing Rock

See on map
Catch the arrival of Santa Claus as he enters on the train, or meet him in his home made of gingerbread and filled with candied furnishings. Step into a snow globe of swirling (synthetic) snow. Enjoy holiday lights throughout the park and along the 3-mile track. Roast s'mores and devour other handmade goodies from Tweetsie Railroad's fudge shop.
7

WinterFest at Carowinds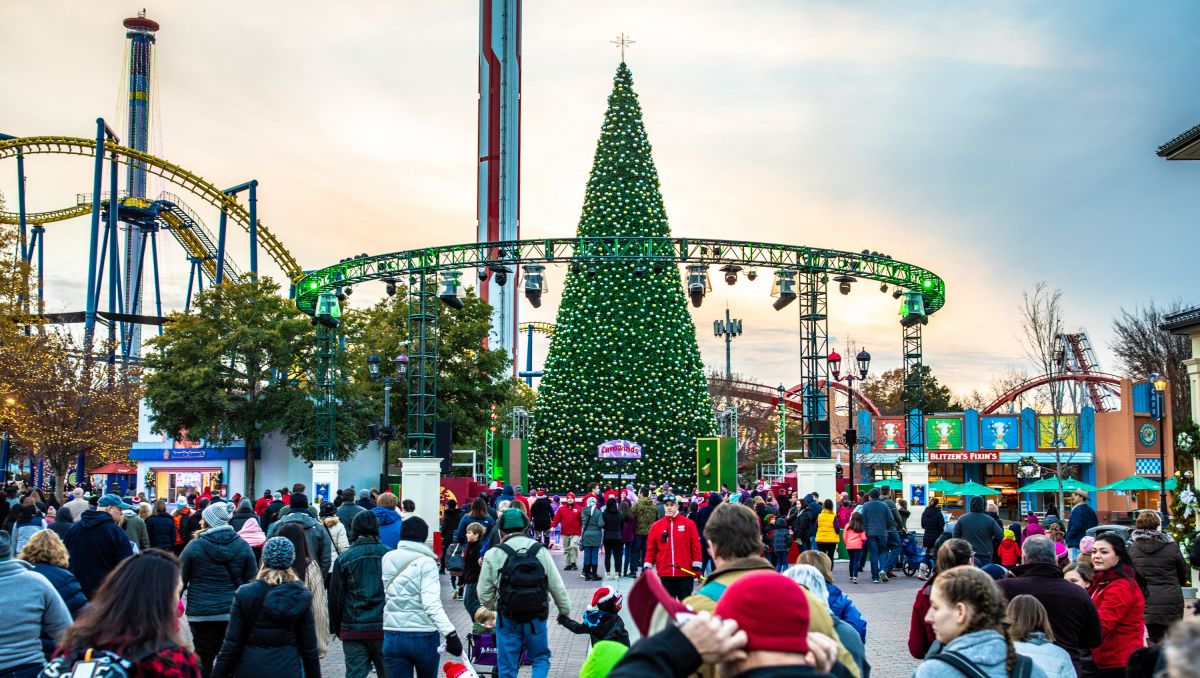 7

WinterFest at Carowinds

Select nights Nov. 24-Dec. 31, 2019, Charlotte

See on map
One of the South's most popular theme parks, Carowinds transforms into WinterFest with more than 5 million shimmering lights, a 70-foot tree, lavish displays, live shows and strolling performers, and special holiday dishes and desserts fill the midways. Plus, the theme park is introducing a brand-new experience with its nightly Wonderland Parade this year that features extravagant floats, a special appearance from Santa and much more. Bonus: As many as 16 rides will be open.
8

Holidays in Old Salem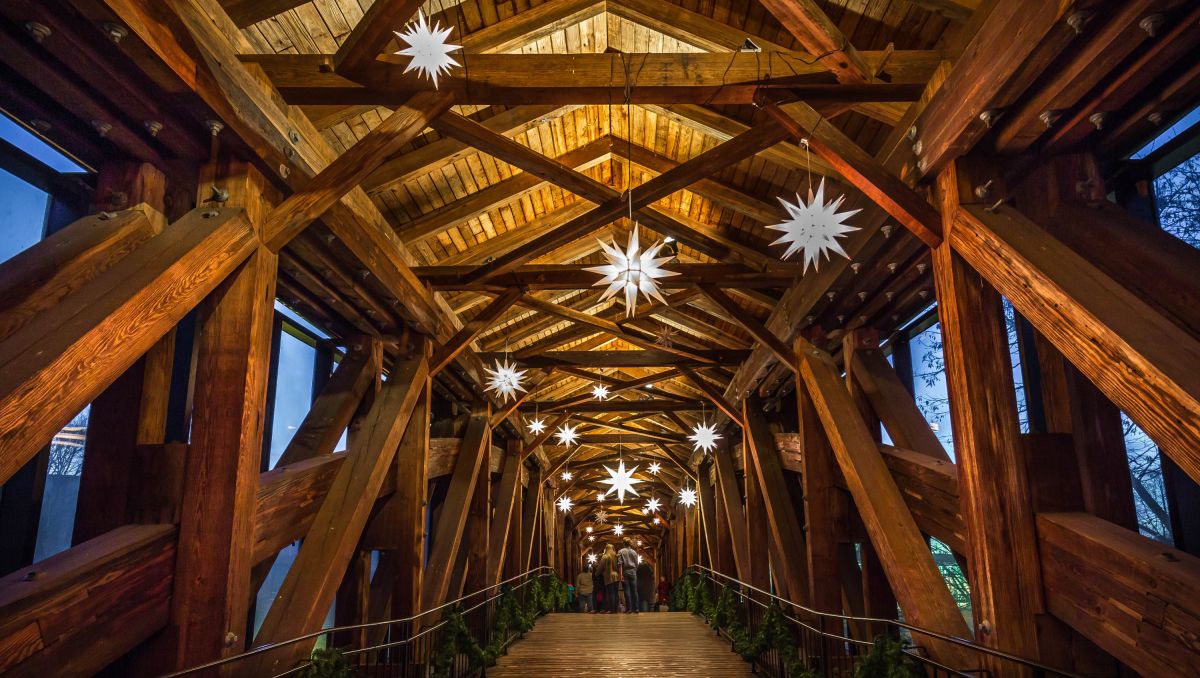 8

Holidays in Old Salem

Nov. 16-Dec. 28, 2019, Winston-Salem

See on map
Winston-Salem acquired elements of its rich culture from the Moravians who settled there in the 18th century, and their holiday traditions make Old Salem Museums & Gardens an ideal place for distilling the holiday spirit. Visitors can create special memories on candlelight tours, hear holiday music or attend the Moravian Candle Tea, presented by the Home Moravian Church. Stop by Winkler Bakery, where Moravian sugar cookies and cakes are baked in a wood-burning oven – just as they were in the old days.
Holiday Ice Skating
9

Holiday on Ice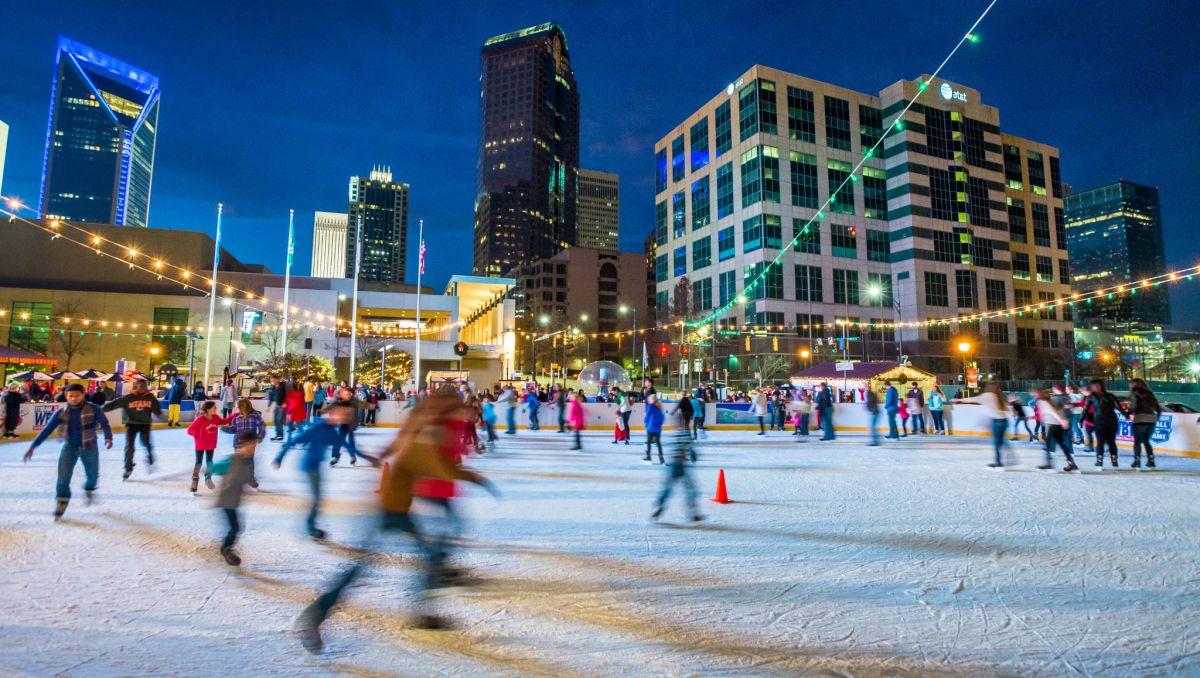 9

Holiday on Ice

Nov. 15, 2019-Jan. 5, 2020, Charlotte

See on map
Each holiday season, Ceremonial Plaza at the NASCAR Hall of Fame transforms into a 7,000-square-foot ice rink. The rink welcomes you to practice your axels and sip hot chocolate with a view of the Uptown skyline. The venue is hosting a number of special events, including skate sessions with the Charlotte Checkers hockey team and photo ops with Santa. Skate passes are good for the entire day, as the rink accepts same-day re-entry.
Hundreds of great events are taking place this holiday season across North Carolina. Find the event that best fits the experience you're looking for by searching our calendar.
Updated October 11, 2019