8 Reasons to Explore Wilmington and Its Beaches in the Fall
Wilmington and its nearby beaches – Carolina, Kure and Wrightsville – shine bright in summer when visitors flock to this southern stretch of North Carolina's coast for surf, cuisine, culture and history, some dating back nearly 300 years. But you'd be remiss if you didn't consider this area when planning your fall getaway. Autumn is a great time to experience all of Wilmington's offerings with the bonus of milder weather, fewer crowds and seasonal rates at accommodations.
Start planning your trip with these eight fall-inspired activities.
Fall for Art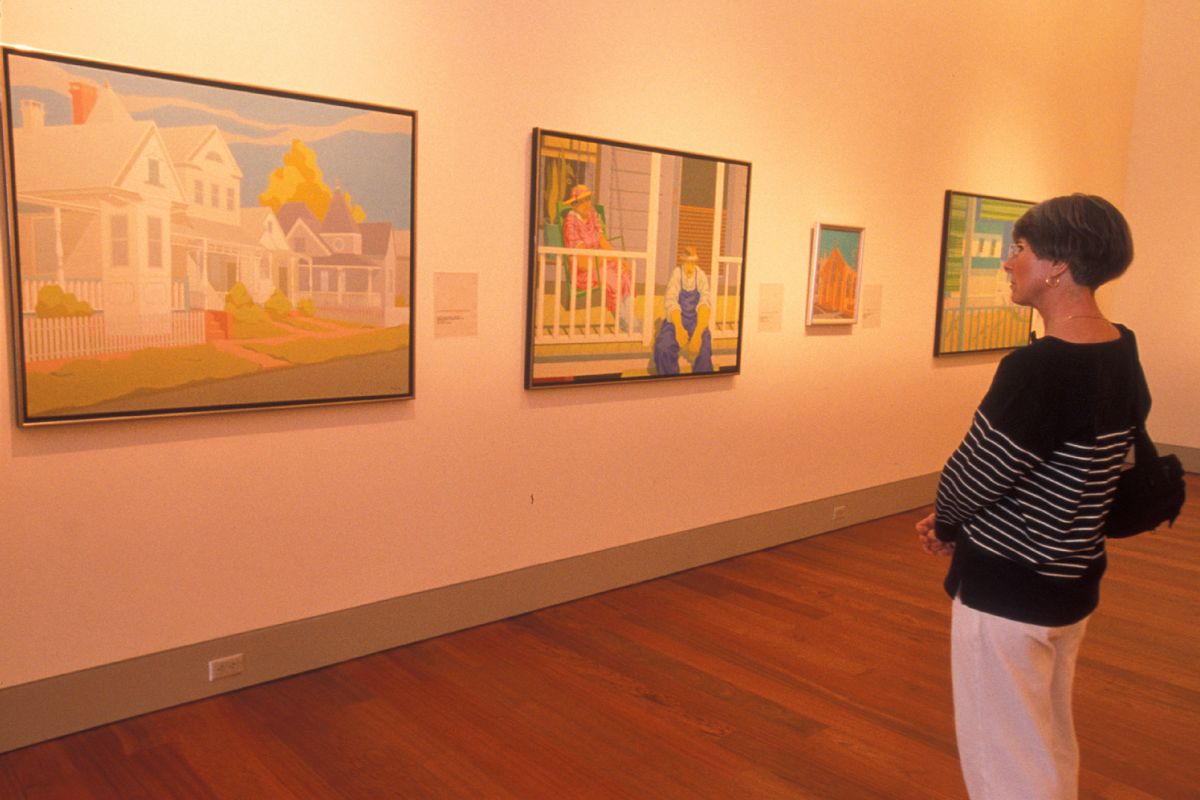 Fall for Art
Begin your introduction to Wilmington's culture with a visit to Cameron Art Museum. The permanent collection features works by several acclaimed artists, including legends from North Carolina such as Romare Bearden and Elliott Daingerfield, and Vollis Simpson's work is among the many displayed on the museum's grounds. You can make an evening of it on Thursdays, when the museum is open until 9 p.m. Or if you're in town around the end of the month, attend the Fourth Friday Gallery Nights, organized by the Arts Council of Wilmington and featuring nearly 20 downtown galleries and venues.
Taste the Freshness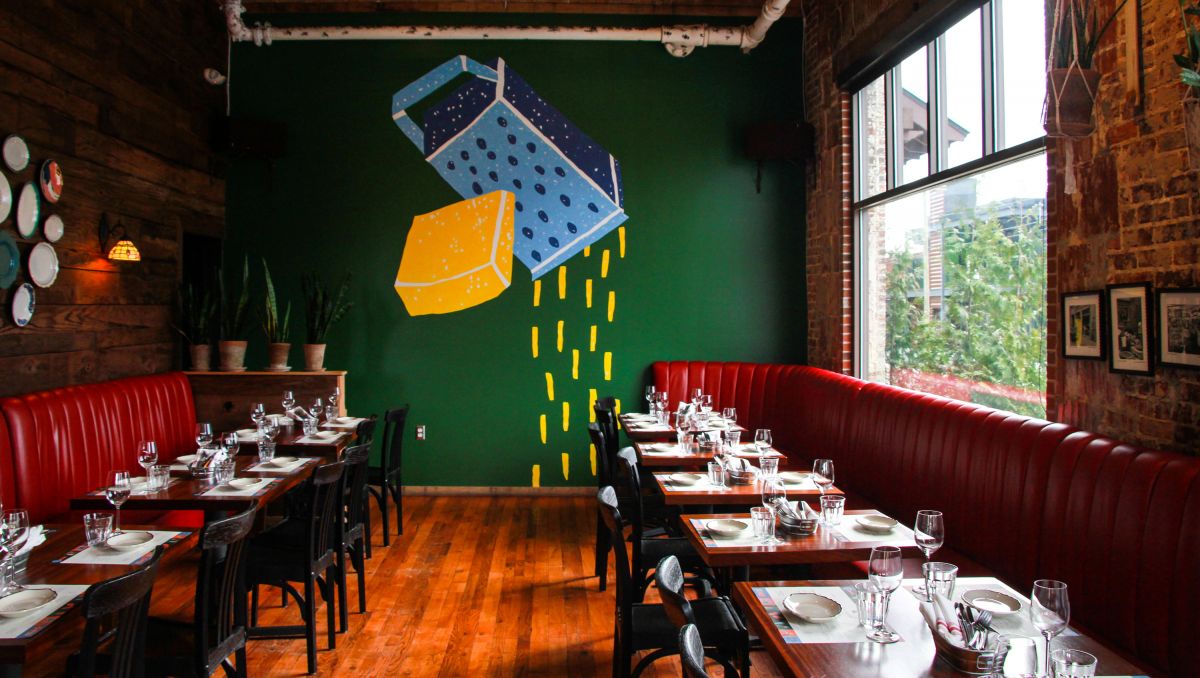 Taste the Freshness
Wilmington and the ocean are inseparable, making it a great place to find fresh seafood. Oysters are a staple at PinPoint Restaurant downtown and are a reason Southern Living named it one of "The South's Best New Restaurants" in 2016. If you want your entrée served with views, try Smoke on the Water, where you can chow down on king crab legs while looking out onto the Cape Fear River. These are part of the city's blossoming culinary scene, which has attracted chefs such as PBS star Vivian Howard. She and her husband, Ben, opened the comfy and casual Benny's Big Time Pizzeria in the South Front neighborhood.
Head Outdoors for Music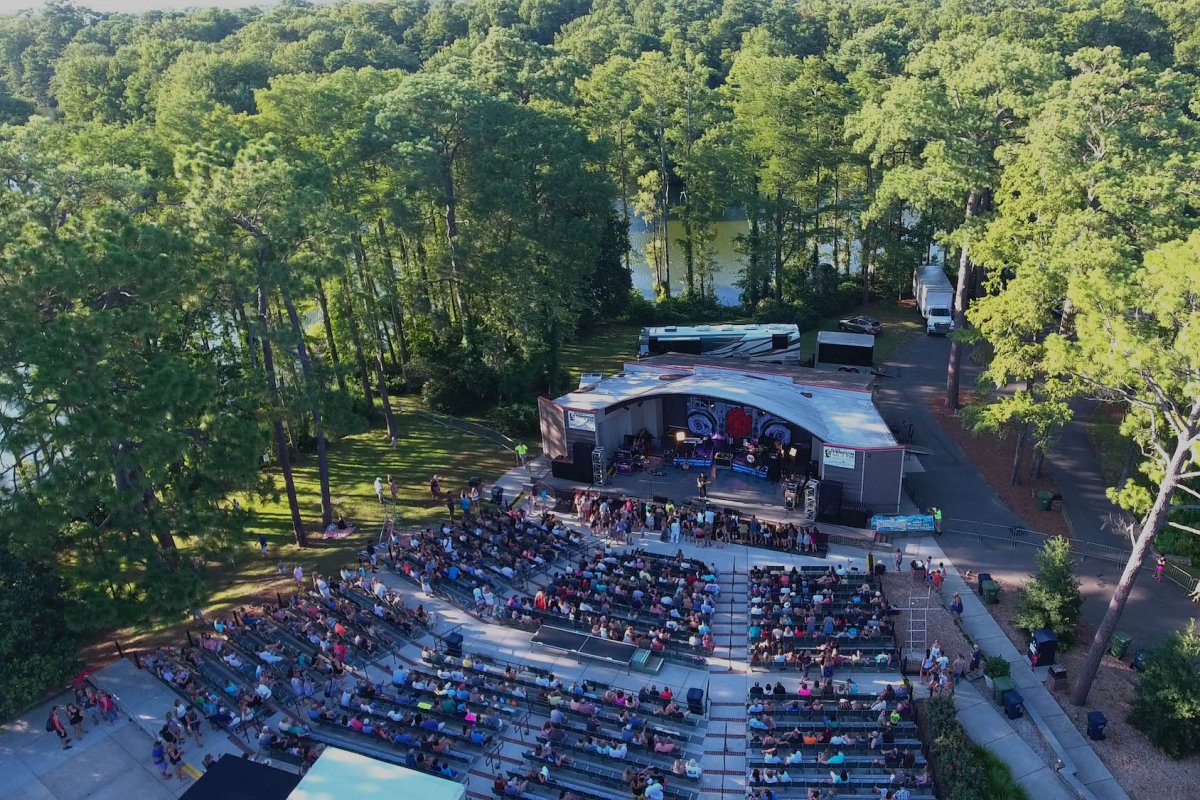 Head Outdoors for Music
You'll find the 1,000-seat waterfront Greenfield Lake Amphitheater among rusty red cypress trees and longleaf pines, whose scent hints at the upcoming holidays, south of downtown. It hosts musical acts throughout the fall, including rock, jazz and bluegrass performances. Each is backed up by a spectacular sunset view. General admission tickets mean you'll have to arrive early for a front-row seat. And bring a sweater or hoodie; the dry fall air can be crisp after dark.
Watch Migrating Waterfowl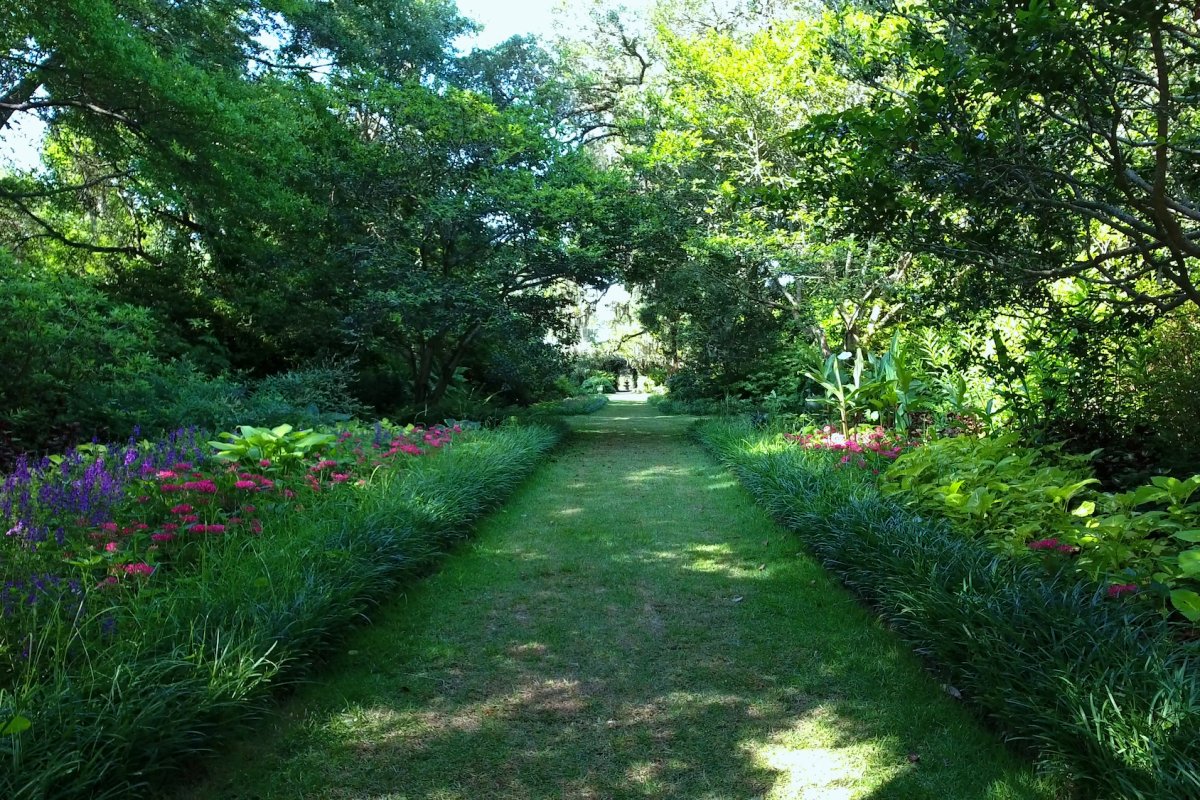 Watch Migrating Waterfowl
Squarely under the Atlantic Flyway, Wilmington is a hotspot for watching birds during their fall migration. Many of them stop at Airlie Gardens, where paths pass historic plantings and skirt salt marshes on property that dates to the early 1700s. More than 200 species of birds have been counted here. You'll see waterfowl, wading birds and songbirds such as painted buntings. It's one local stop on the North Carolina Birding Trail, which also includes Civil War-era Fort Fisher State Historic Site in nearby Kure Beach.
Pick a Pumpkin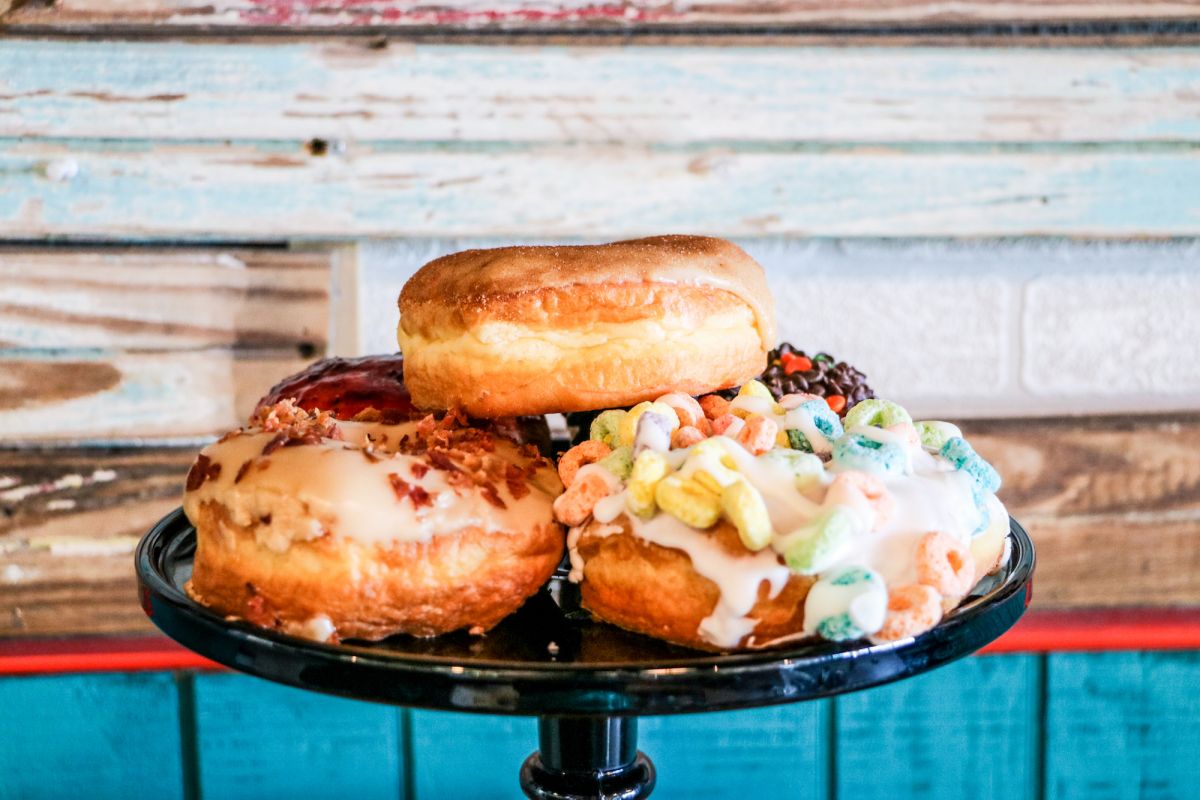 Pick a Pumpkin
Find a pumpkin perfect for carving at the downtown Riverfront Farmers' Market, which is open Saturday mornings through mid-November. Peruse stands filled with seasonal fruits and vegetables, plants, meats and seafoods, or arts and crafts. It's held at Waterline Brewing Co., near the almost 2-mile-long Riverwalk. You can also enjoy pumpkin – spice, that is – at Bespoke Coffee & Dry Goods, where the expert staff will mix pumpkin spice syrup into your cup of North Carolina-roasted Counter Culture Coffee. Plus, a block away is Wake N Bake Donuts, where goodies covered with glaze and stuffed with pumpkin pie await.
Walk with Ghosts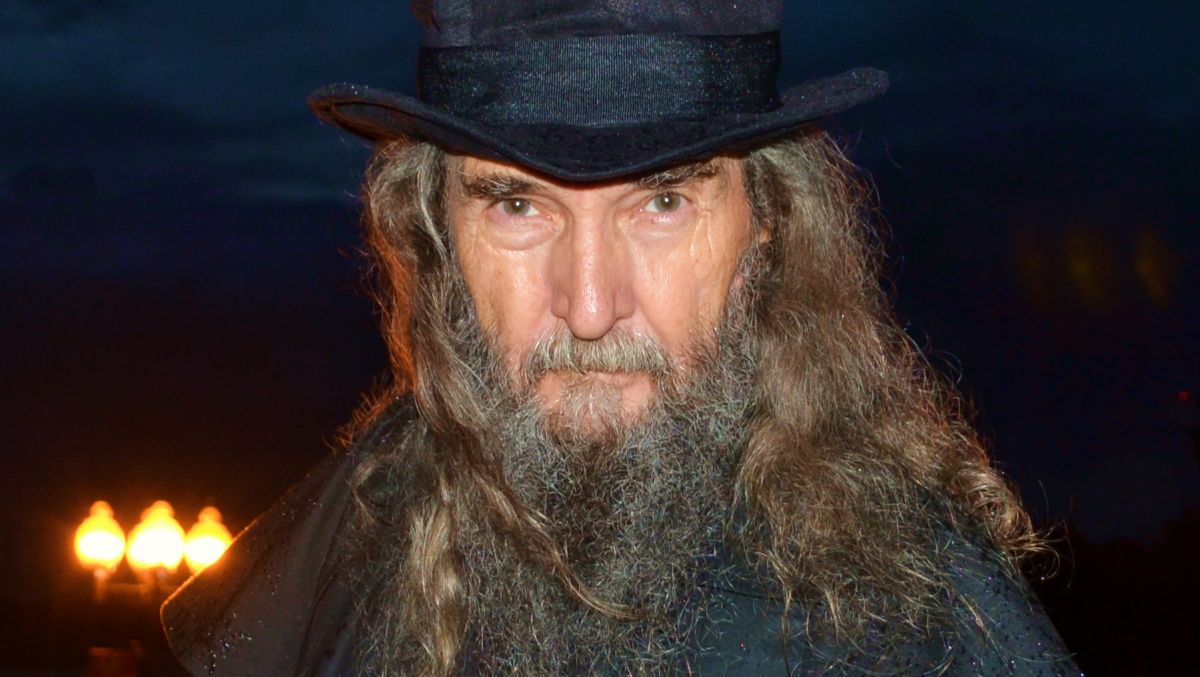 Walk with Ghosts
Wilmington's past includes pirates and battles, making it prime ghost-hunting ground. Search for some on Ghost Walk of Old Wilmington's 90-minute tour. Knowledgeable and friendly guides share local history as they lead you to haunted homes and burial grounds, including some that were filming locations for 2013's The Conjuring. The walk – one of the country's top five, according to USA Today, and featured on MTV, Discovery, History and Travel channels – isn't strenuous. An even more relaxed version, the 2.5-hour Haunted Pub Crawl combines many of the same stories with stops at four bars.
Get Active – and It Won't Even Feel Like It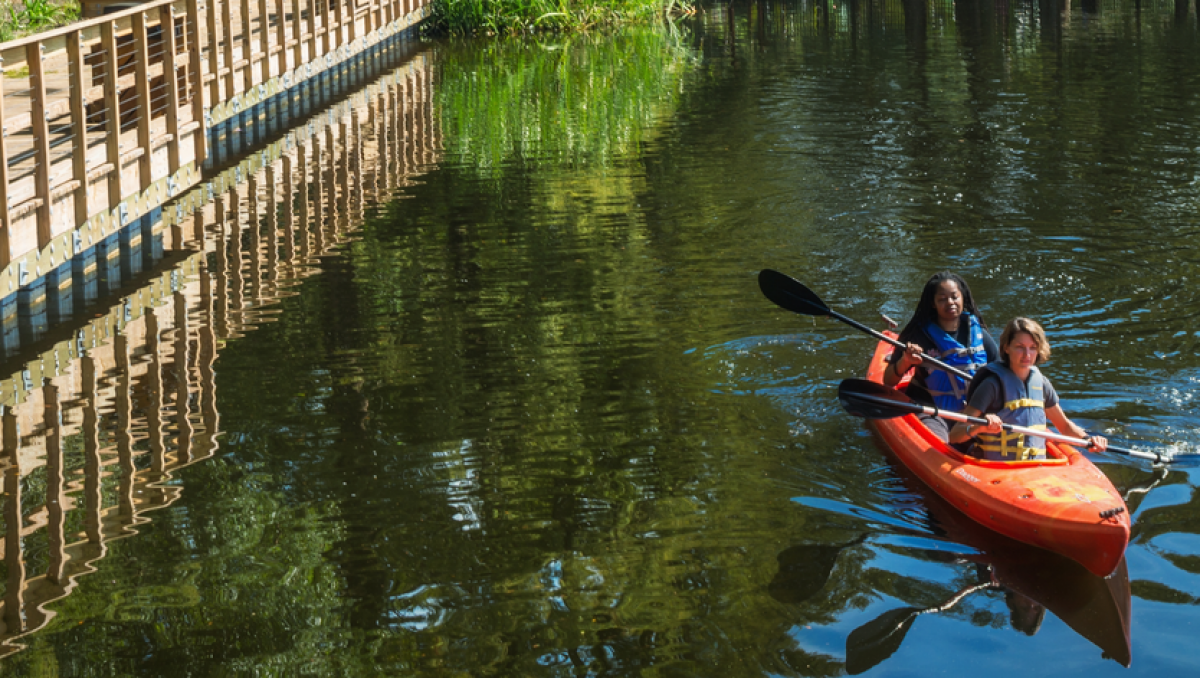 Get Active – and It Won't Even Feel Like It
In addition to inland spots like Greenfield Lake, Wilmington's three island beaches are open in fall. Water temperatures at Carolina Beach, for example, average 80.4 degrees in September and 75.9 degrees in October, which aren't far off July's average of 81.9 degrees. That's comfortable enough. Fewer crowds mean more room to surf, fish and standup paddleboard. Those, along with marathons and other athletic competitions, golf courses, tennis courts and yoga at the Crystal Pier in Wrightsville Beach make it easy to stay active while in town, no matter your game. And explore even more of the great outdoors at Carolina Beach State Park and Fort Fisher State Recreation Area, each offering the kind of hiking trails you'll only experience on the coast.
Raise a Pint to Fall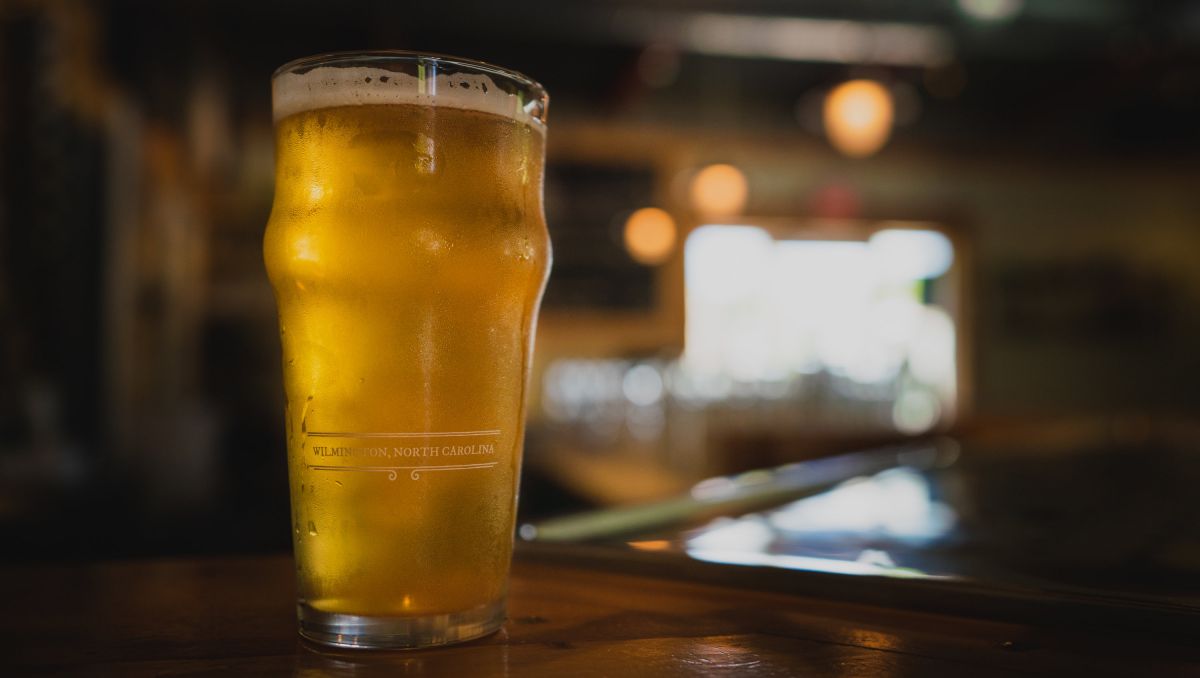 Raise a Pint to Fall
There are nearly 20 local craft breweries in the area – and more are on the way – where you can toast all of autumn's splendor. Find them by following the Wilmington Ale Trail. It includes a stop at Wilmington Brewing Company, where you can try Pretty Pumpkin Ale, made with pumpkin pies from Apple Annie's Bake Shop. If beer isn't for you, try craft cocktail options at hotspots like Ocean Grill & Tiki Bar, which overlooks the Atlantic Ocean, while Cloud 9's drinks mix well with its sweeping views of the river and downtown.
This article was produced in partnership with Wilmington and Beaches CVB. All photos courtesy of Wilmington and Beaches CVB.
Updated July 15, 2020