6 Great Hiking Trails in the North Carolina Mountains
More than 900 miles of hiking trails link you with adventures in the North Carolina mountains. Whether it's climbing peaks to test your skills, strolling paved trails to view rhododendron explode in color, or something in between, you'll find a reason to lace up your boots to marvel at spectacular views.
1

Grandfather Mountain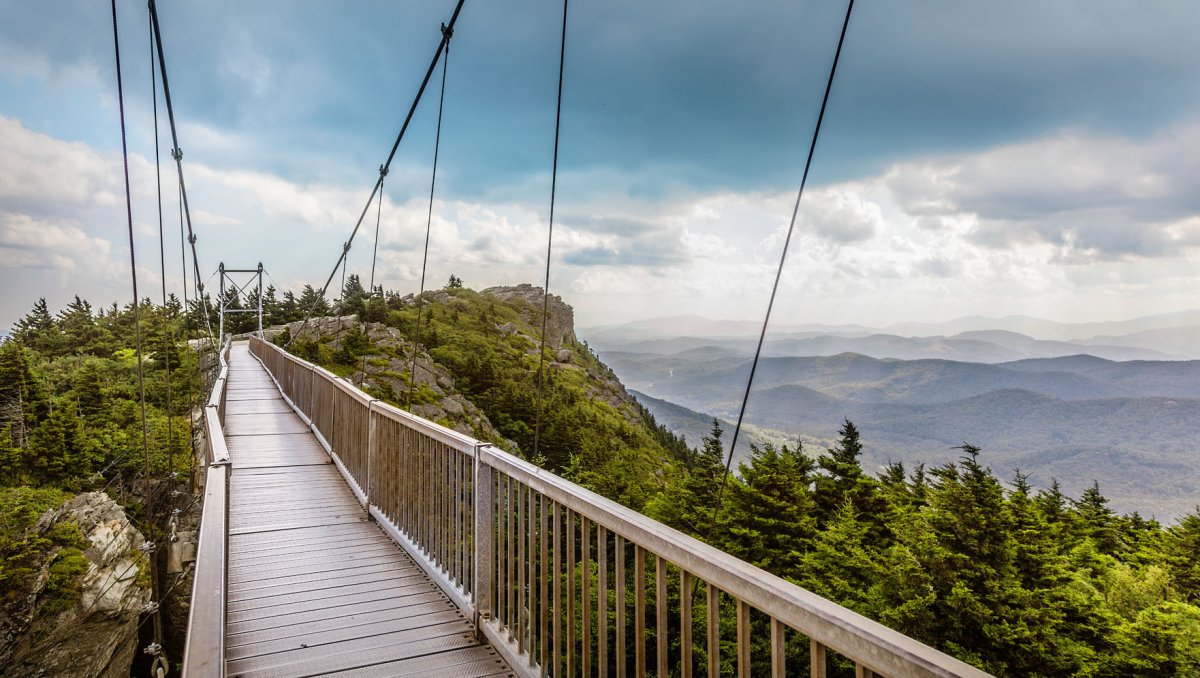 1

Grandfather Mountain

Linville

See on map
Grandfather Mountain is a unique blend of private and public preservation efforts that offer hikers spectacular views. If you're an experienced hiker, the 2-mile Grandfather Trail makes its way through patches of spruce and fir trees and across rock outcrops with the help of ladders and cables. If you want a less strenuous adventure, try the Black Rock Trail, which offers panoramic views of several surrounding mountain peaks, including MacRae and Attic Window. Can't decide which of the 11 trails to hike first? Browse the free Backcountry Trail Guide offered with your admission ticket or hiking permit. The park is also home to the Mile High Swinging Bridge, which spans an 80-foot gap at the top of Linville Peak.
2

Art Loeb Trail

Brevard

See on map
The Art Loeb Trail, named for a hiking and conservation pioneer, links trails in Pisgah National Forest. Shelters and other refinements have been provided along the marked trails, making it a good choice if you are up for an extended 30-mile hike. Complete its entire length and you'll see Neil Gap, Pilot Mountain and Deep Gap along the way. Several sections of the trail are part of the almost 1,000-mile Mountain-to-Sea Trail, which runs from the Great Smoky Mountains to the Outer Banks.
3

Chimney Rock State Park
3

Chimney Rock State Park

Chimney Rock

See on map
Originally purchased and protected by the Morse family as a public attraction, this area became Chimney Rock State Park in 2007. Explore both as you take one of the park's six hiking trails. One leads to Hickory Nut Falls, which plunges 404 feet. It and other locales here were used as background in the 1992 film The Last of the Mohicans starring Daniel Day-Lewis. Hike up the Outcroppings Trail, nearly 500 steps, to the top of the rock that gives the park its name. Once up there, 360-degree views are yours for the taking.
4

Roan Mountain

Bakersville

See on map
Naturalists have journeyed to Roan Mountain for more than two centuries to study its diverse plant life. The Roan Mountain Gardens Trail is an easy 1-mile hike through the popular rhododendron gardens, which explode in color between mid-June and early July each year, drawing visitors from around the world. The trail is divided into three loops, each suitable for hikers of all ages. The first loop is a paved, handicap-accessible interpretive trail with 16 stations keyed to information in a free brochure explaining the exotic and rare plants found on the mountain.
5

Stone Mountain State Park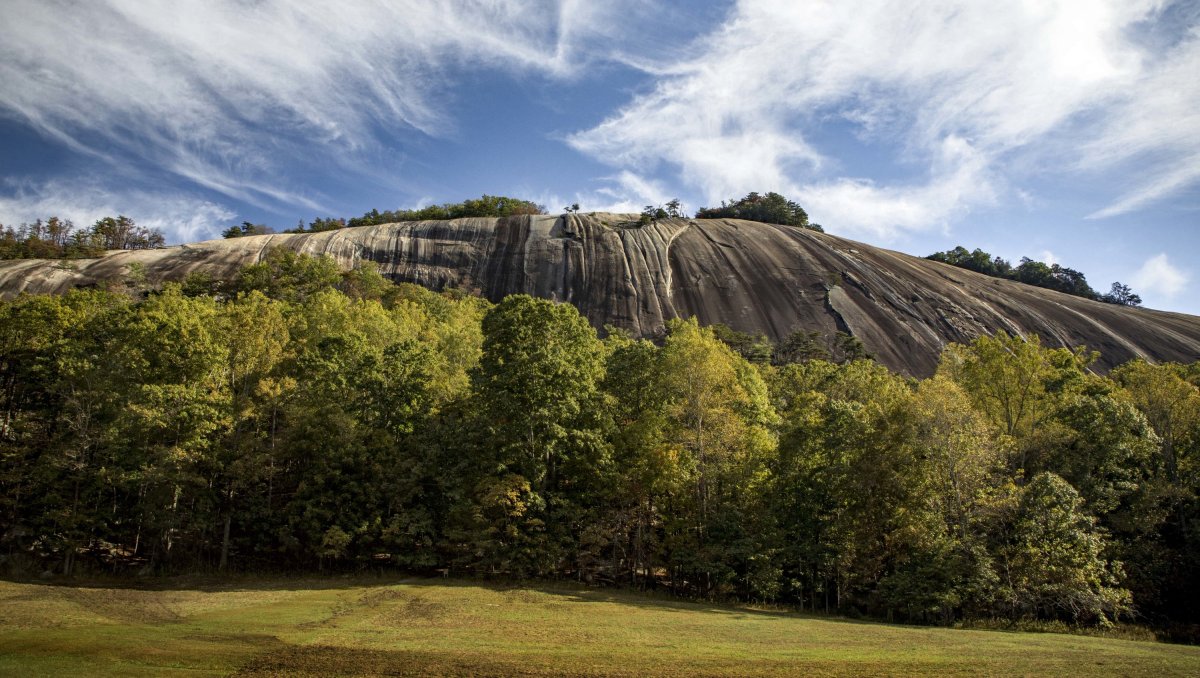 5

Stone Mountain State Park

Roaring Gap

See on map
Stone Mountain State Park has more than 18 miles of hiking trails that wind through forests of oak, hickory and pine before going over and around a massive granite dome that rises 600 feet. Besides hiking, you can climb certain cliffs. Specific rules apply, so check with the ranger station before climbing. If you're less adventurous, spend time after your hike at the historical exhibits, which include a log cabin and blacksmith shop.
6

Graveyard Fields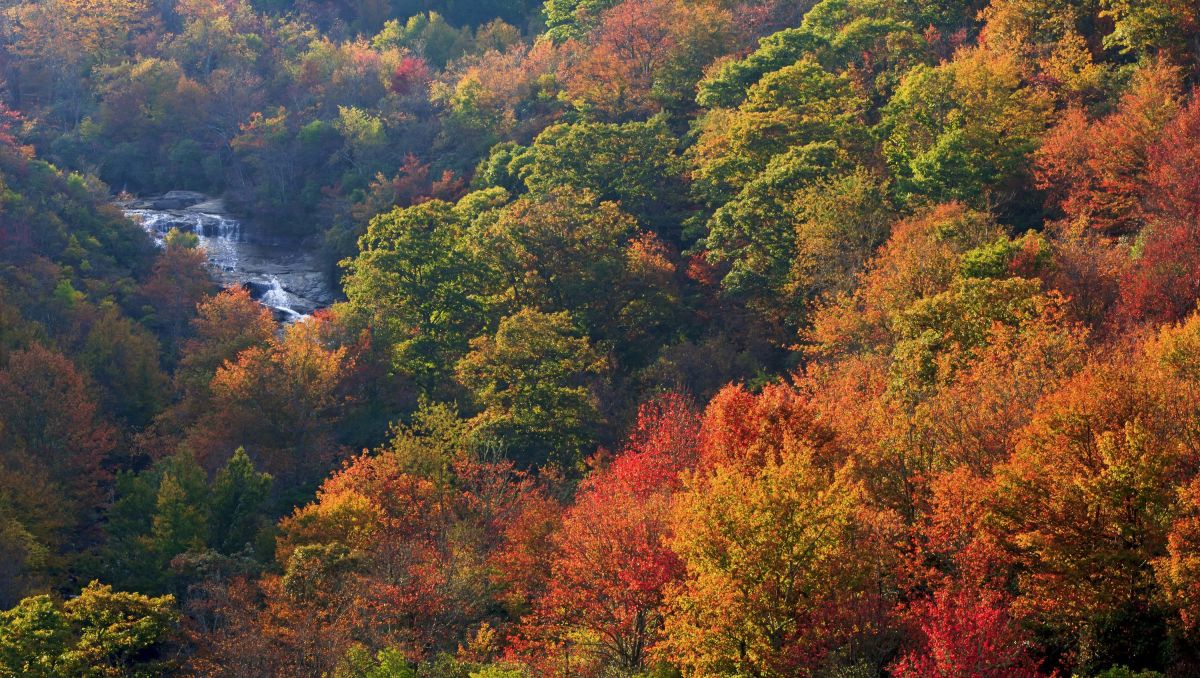 6

Graveyard Fields

Blue Ridge Parkway Milepost 418.8

See on map
Once upon a time, Graveyard Fields, near the Shining Rock Wilderness, mirrored its haunted name. Destructive logging practices prior to 1925 left behind moss-covered stumps. Then raging fires in 1925 and in the early 1940s left a wide swath of scorched earth. Today, it's one of the most popular hiking spots in the mountains. The 3-mile loop will have you hiking down paved trail, across bridges and up wooden stairs.
One major reason for its popularity is the three waterfalls that plummet through the area: Upper Falls, Second Falls and Yellowstone Falls. Another reason is the rich variety of plants that have re-carpeted and repopulated the landscape. Yellow birches, mountain ashes, Fraser firs, flowering dogwoods and red spruces have replaced the once-abundant American chestnuts. Wildflowers grace the valley floor.
Updated September 6, 2019