Put the Joy Back in Joyriding: Bike, Ride or 4-Wheel Through North Carolina at Any Speed
No matter the speed, it's always a thrill feeling the wind rush while exploring North Carolina by motorcycle, bicycle or 4-wheeler. While riding, connect with nature by following the 7 Principles of Leave No Trace, which help ensure you have the knowledge to protect North Carolina's natural beauty so others can experience it in the same way.
Destinations you'll find in this article:
Bald Head Island | Blue Ridge Parkway | Brown Mountain | Charlotte | Cub Creek Park Trails
Dismal Swamp State Park | Fire Mountain Trails | Hatteras Island | Raleigh to Durham
Roanoke Canal Trail | Tail of the Dragon | Uwharrie National Forest
1

Bald Head Island
1

Bald Head Island

Bald Head Island

See on map
When you get to Bald Head Island (by ferry; cars aren't allowed), renting a bike from Coastal Urge or Riverside Adventure Company should be the first move. The second? Head to the beach, but take your time getting there. When leaving the harbor, stop on the timber bridge spanning the marsh. The view here – Old Baldy, North Carolina's oldest lighthouse, rising out of the trees; the marsh creeks cutting through the reeds; birds everywhere – is worth the pause. Then head through the maritime forest or ride parallel to South Beach. If the tide is right, go for a spin on the sand. Otherwise, drop the kickstand, grab your towel and go for a swim.
2

Blue Ridge Parkway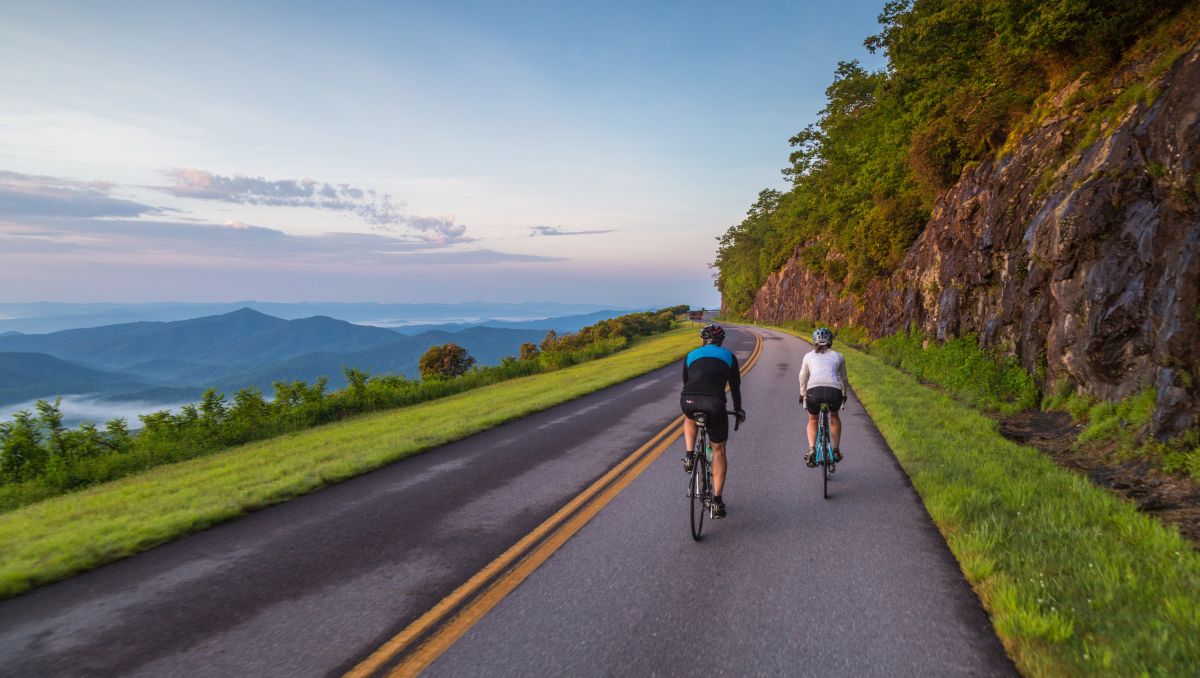 2

Blue Ridge Parkway

Western North Carolina

See on map
Motorists flock to the Blue Ridge Parkway for its landscapes and slower speeds, but cyclists come by the thousands too. The ride between Boone and Asheville features rolling hills, steep climbs and thrilling downhills. Plus there's the chance to summit Mount Mitchell (most of the climb is on the Parkway) and to speed over the lauded Linn Cove Viaduct.
3

Brown Mountain
3

Brown Mountain

Near Morganton

See on map
Brown Mountain is the place to go for off-roading in Pisgah National Forest. Just north of Morganton, Brown Mountain has 34 miles of off-highway vehicle (OHV) trails for riders at all levels, with 6 miles devoted to beginners. The wider trails are largely obstacle free, but for high adventure, more than 15 miles of rocky, steep, obstacle-filled trails are designed to thrill. Part of the excitement here is the legend: Brown Mountain has been the subject of unexplained and possibly paranormal activity for centuries. Lights have been seen floating above the mountain by thousands of people, becoming one of North Carolina's greatest mysteries.
4

Charlotte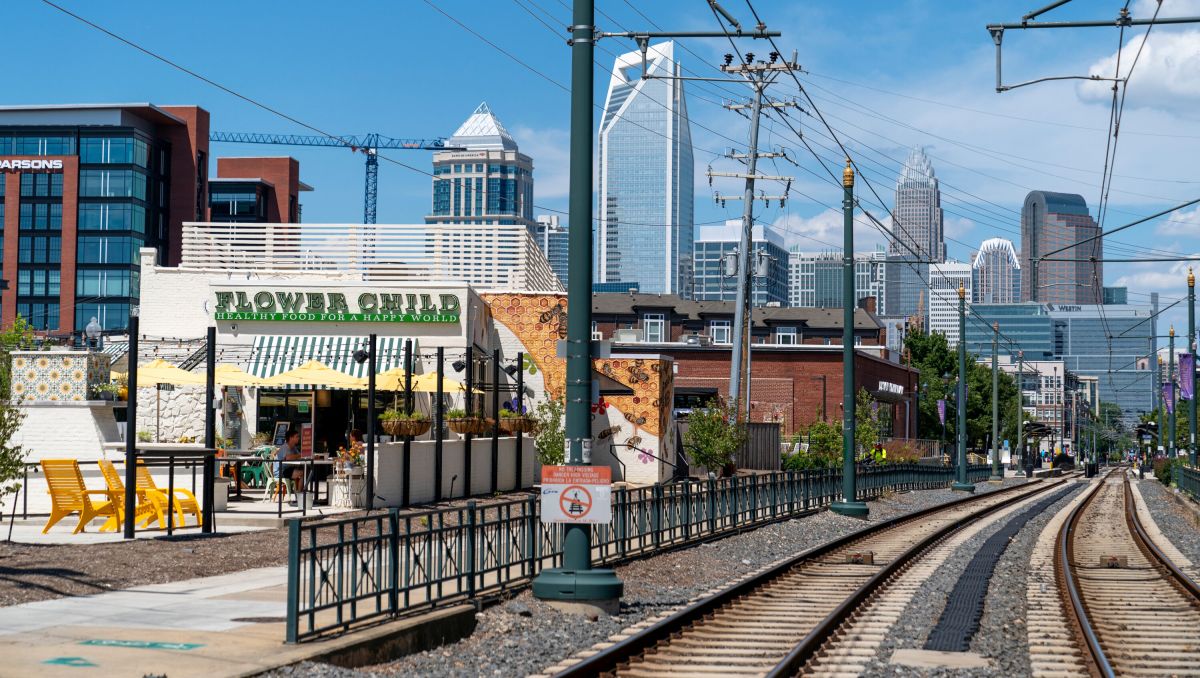 4

Charlotte

Charlotte

See on map
Charlotte has more than 50 miles of greenways, 21,000 acres of green space and 200+ parks, so you can pedal, play or picnic to your heart's content. For an outing packed with nature, head to the U.S. National Whitewater Center to ride through pine forests and alongside rivers and creeks (bike rentals are available with a day pass). Then relax with a beer or try one of the other 30+ activities available. Or learn the heartbeat of the Queen City on the Rail Trail – a 3.5-mile stretch of sidewalk that winds past popular breweries, restaurants, shops, public art and so much more. Pro tip: Keep your eye out for rentable e-scooters – they'll let you see more cool spots in less time.
5

Cub Creek Park Trails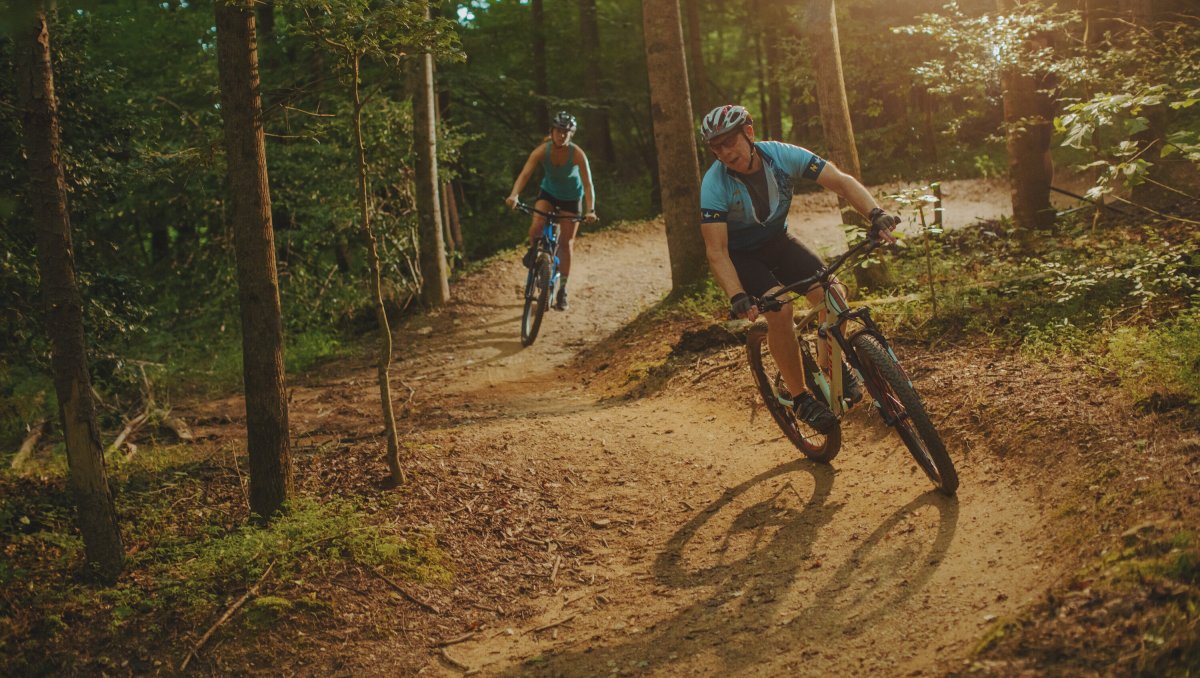 5

Cub Creek Park Trails

Wilkesboro

See on map
While in Wilkesboro, break out the mountain bikes and take on the bridges (including a suspension bridge) and quartet of trails at Cub Creek Park. The longest of the trails at 3.6 miles, Call Farm appeals to novice riders who need to gain confidence when attacking steeply banked turns at high speeds. Jailbreak, the shortest trail, packs tricky turns into a track less than a mile long. Perkins Place will have your legs burning with all the climbing while the twisting turns will keep your focus sharp. Finally, Tornado Alley offers casual riders a taste of mountain bike life with a few climbs, some boardwalk rides and plenty of creekside pedaling.
6

Dismal Swamp State Park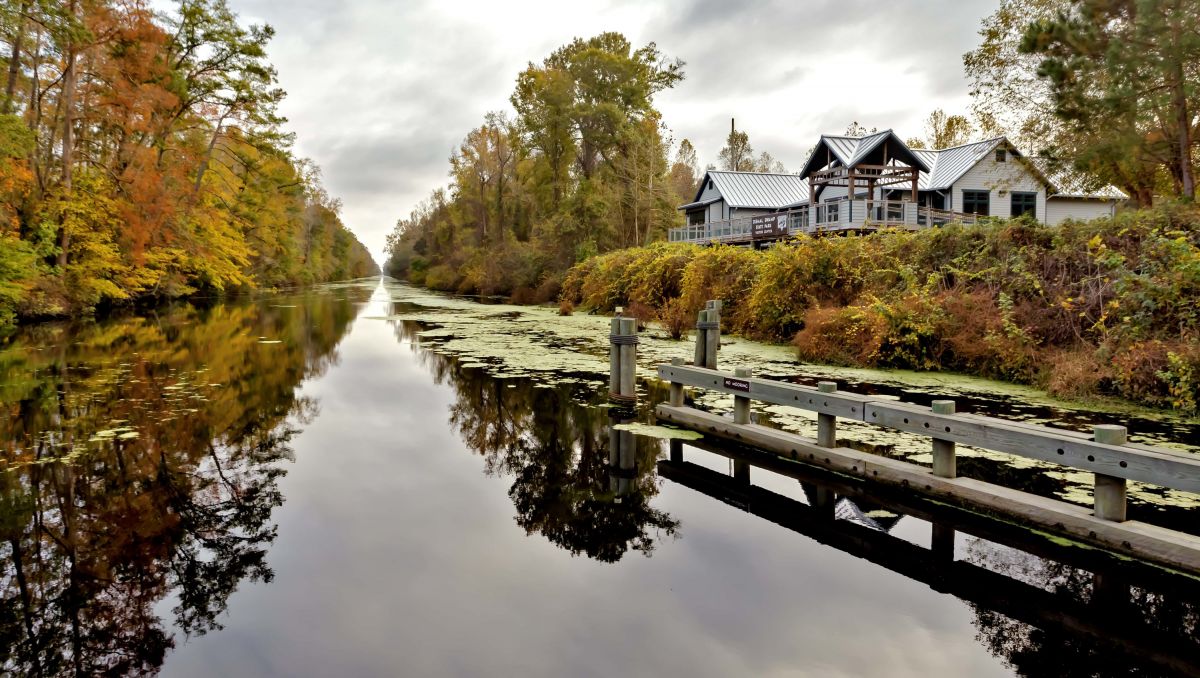 6

Dismal Swamp State Park

South Mills

See on map
Bike through the geological wonder that is the Dismal Swamp State Park and you'll pass quite a few ancient bald cypress trees, including one of the oldest on Earth. But these mirrored waters are anything but dismal. Ride by scenes that were once under the ocean and are now a sanctuary for wildlife like red fox, river otters, and hundreds of species of butterflies and birds. You'll see it all as you pedal the 16.7 miles of wide, flat trails that connect the different areas. Don't have a bike? No worries – the park rents them (they also rent kayaks if you want an upper body workout on the Dismal Swamp Canal).
7

Fire Mountain Trails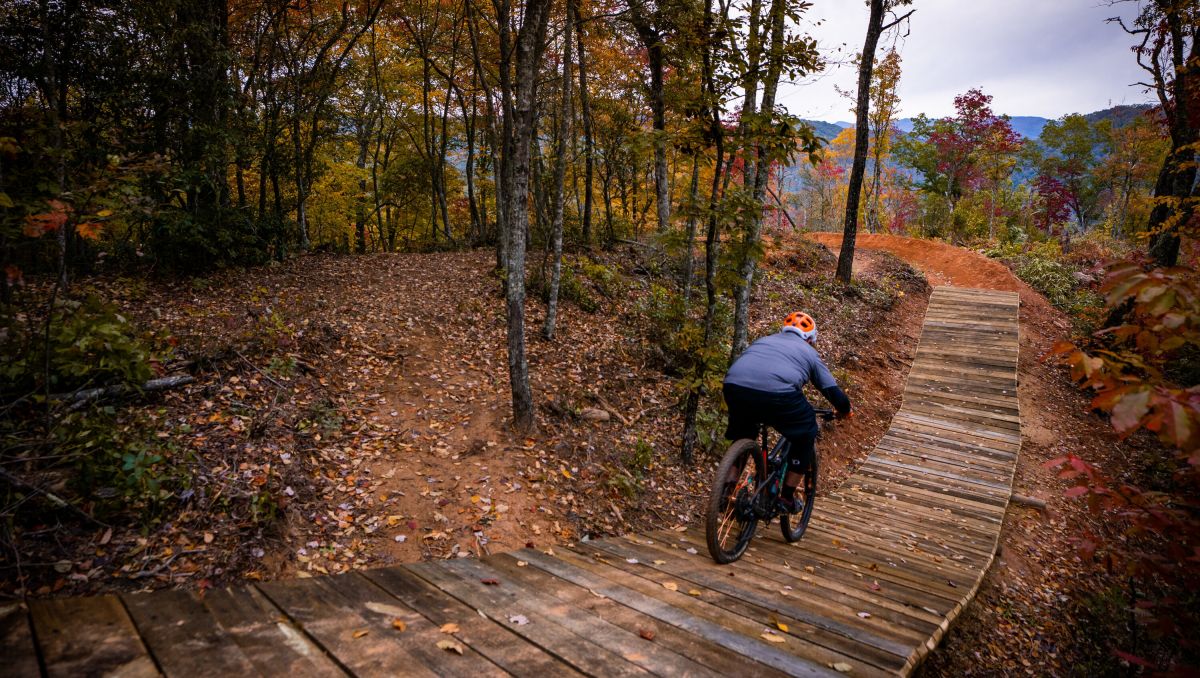 7

Fire Mountain Trails

Cherokee

See on map
In the heart of the Qualla Boundary, the 10.5-mile Fire Mountain Trails find mountain bikers riding high on a mountain overlooking Cherokee. A mix of single-track trails and wide, flow-friendly sections give all riders a challenge, and when it's time to descend, experienced downhill riders should feel free to find another gear. Rock gardens, tables and blind jumps make the Kessel Run a good test, and runs such as Spearfinger, Lazy Elk and Waya introduce sharply banked turns, dips, jumps and other technical elements that veteran riders crave. For beginners, Tinker's Dream and Kate's Wave can help build confidence on the trails.
8

Hatteras Island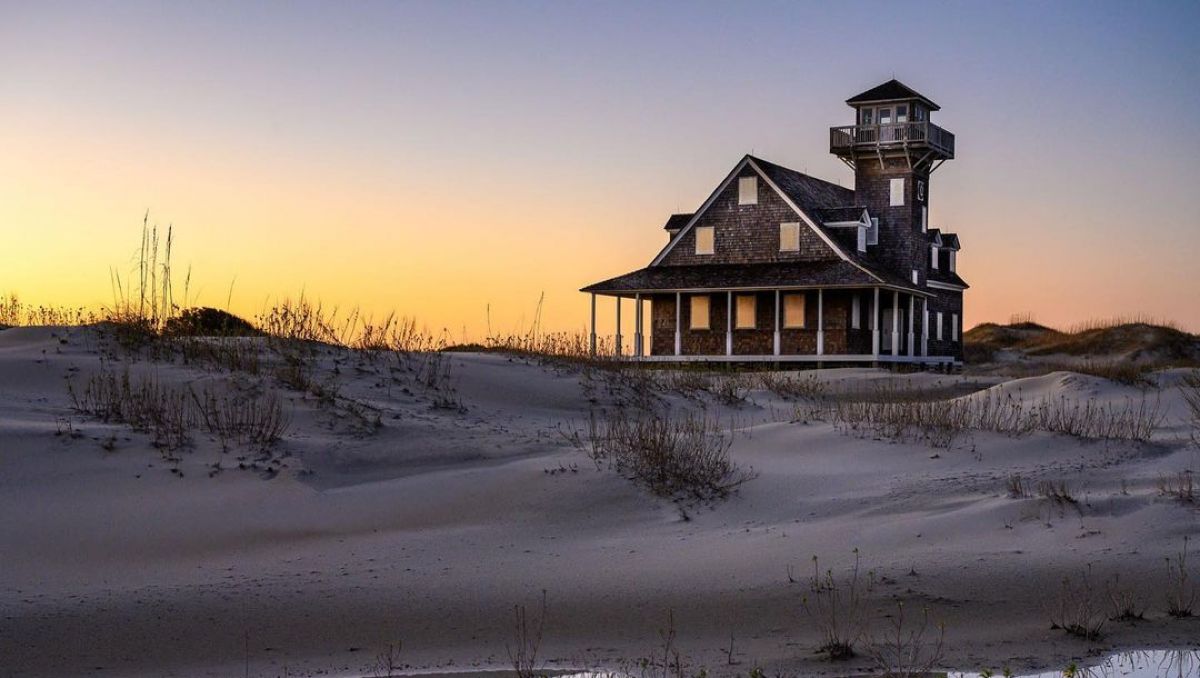 8

Hatteras Island

Hatteras Island

See on map
Hit the beach and get a little sand under your tires on Hatteras Island. Throughout Cape Hatteras National Seashore, OHV access ramps traverse dunes and scrubby trees to give access to the Atlantic Ocean and Pamlico Sound. In Hatteras Village, at the southern tip of the island, fleets of 4x4s follow the "Post Road" along the dunes and high-tide line looking for the perfect place to fish. And near Cape Hatteras Lighthouse, anglers, surfers and explorers drive across the sand in search of a little solitude, a touch of adventure or that perfect surf break. Information regarding obtaining an OHV permit can be found here.
9

Raleigh to Durham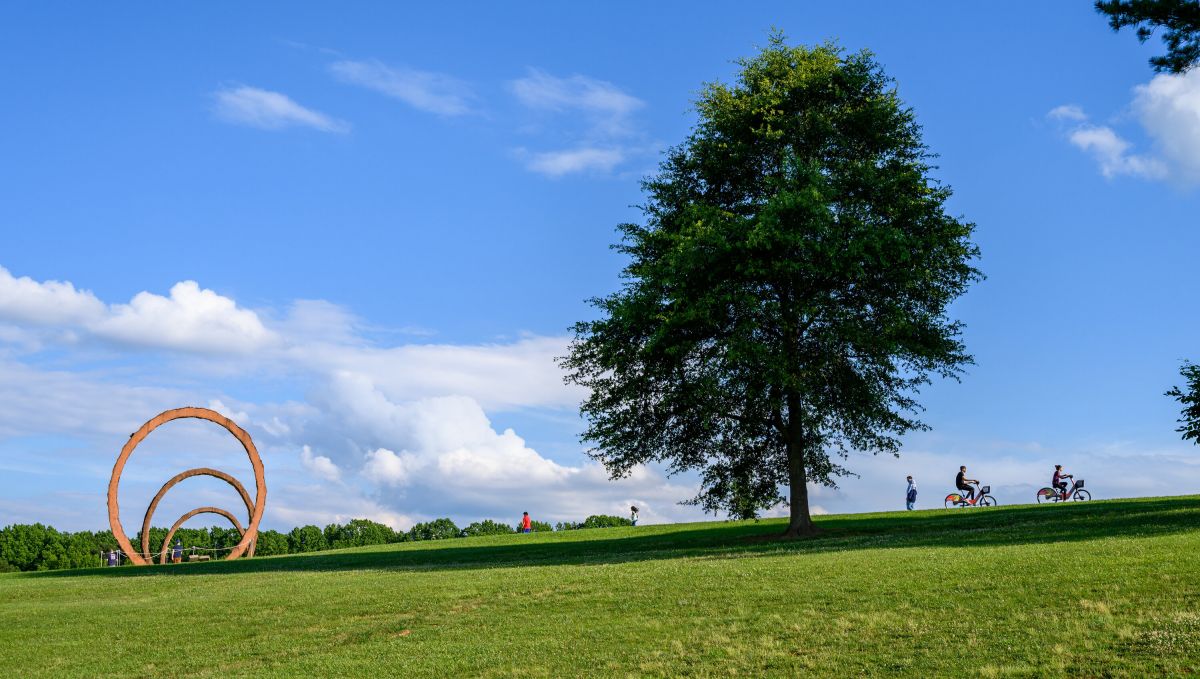 9

Raleigh to Durham

The Triangle

See on map
Get to know North Carolina's capital city on greenways and urban trails. In Raleigh, more than 100 miles of paved paths give cyclists the chance to explore neighborhoods, parks and downtown. One popular spot is the North Carolina Museum of Art, where an outdoor gallery gives you a side of art with nature. If you're up for the challenge, try biking all the way to downtown Durham from the museum park. At the end of the 45-mile ride, the American Tobacco Trail brings you less than two blocks from Durham Bulls Athletic Park, where you can catch a game from May through September.
10

Roanoke Canal Trail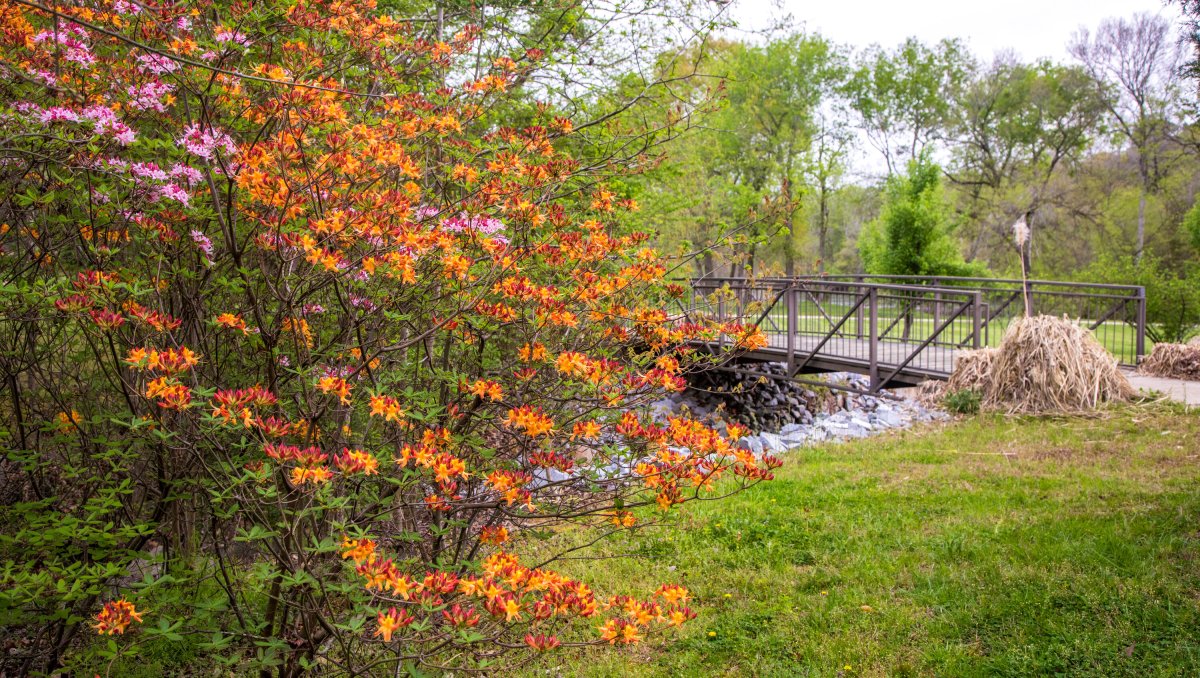 10

Roanoke Canal Trail

Roanoke Rapids

See on map
Referred to as "North Carolina's Longest Museum," the 7.5-mile Roanoke Canal Trail connects Roanoke Rapids with nearby Weldon. It follows the towpath of a 200-year-old, hand-dug canal that helped traders avoid the rocky falls on the Roanoke River. As you ride, you'll be treated to glimpses of the river and remnants of the canal's history: hand-operated locks, a gravel quarry-turned-pond, an aqueduct and the Weldon Rapids. Bring your bike or borrow one from the Roanoke Canal Museum (for free) and hit the trail. The towpath is nearly level, and the gentle grade makes for an easy morning of pedaling.
11

Tail of the Dragon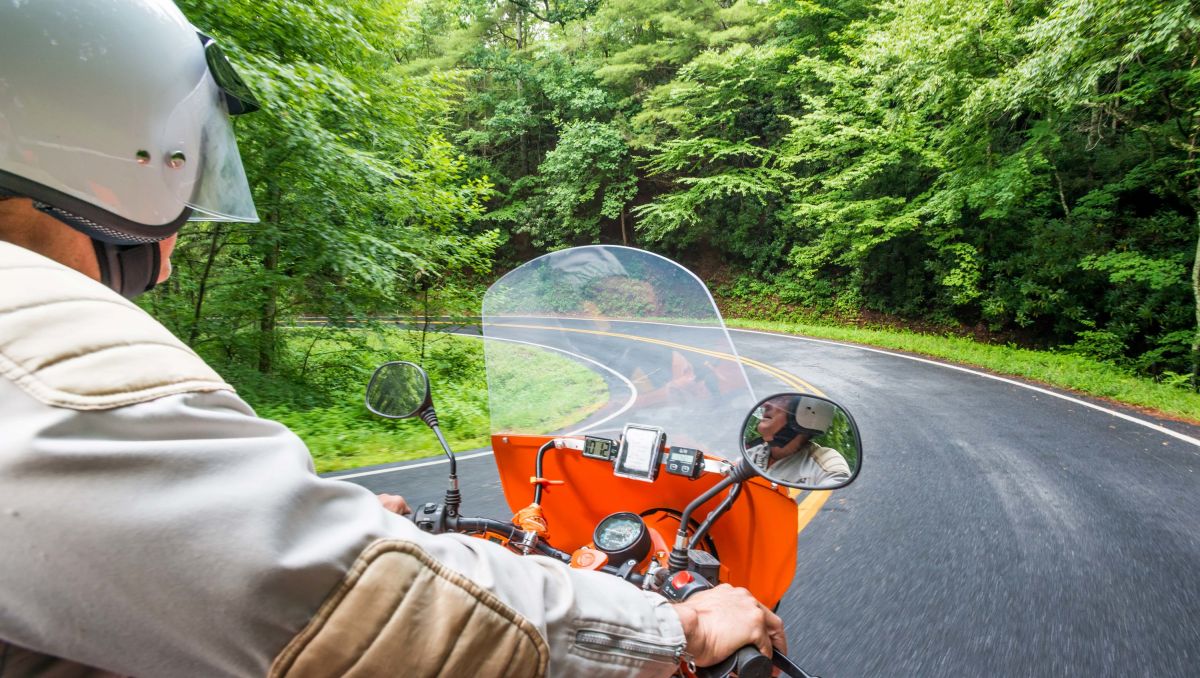 11

Tail of the Dragon

Near Robbinsville

See on map
America's No. 1 motorcycle and sports car road is an 11-mile stretch called The Tail of The Dragon in western North Carolina near Robbinsville. But this is no ordinary excursion. This twisting, curving, swerving stretch of highway is packed with turns – 318 of them to be exact – that will have you grinning and double-clutching the whole way. If that's not enough, its proximity to other famous drives such as the Cherohala Skyway and the Blue Ridge Parkway means the scenic expedition doesn't stop at the Dragon.
12

Uwharrie National Forest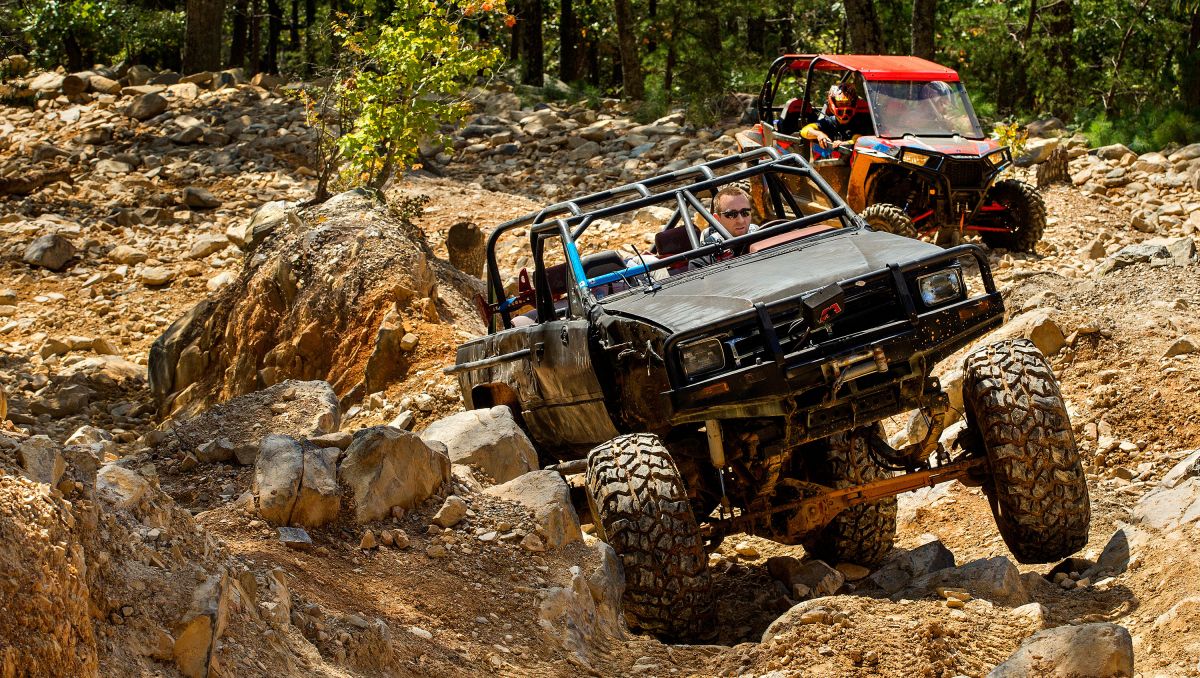 12

Uwharrie National Forest

Troy

See on map
Head to the only public-access OHV trail system in the Piedmont to explore Uwharrie National Forest. Here, the Uwharrie Mountains – remnants of volcanoes more than 400 million years old – rise nearly 1,000 feet into the air. And all along the way, more than 16 miles of trails invite you to explore via dirt bike, ATV, UTV, side-by-sides and 4x4s. With trails rated from easy to extremely difficult, experienced riders can find a trail that challenges their abilities, but newcomers can also build the confidence and skills to take on every off-road mile in North Carolina.
Visit Outdoor NC for additional tips on how to connect with nature and help preserve the natural beauty of our state, plus helpful information on preparing for a mountain biking trip.
Updated April 6, 2021